When Ashley set up his Annihilator X90 he wanted something that had a classic two-toned look. The X90 features a combination of our Classic Root Beer color and Pearl White. We even found a Cream colored Big Ben tire for the rear.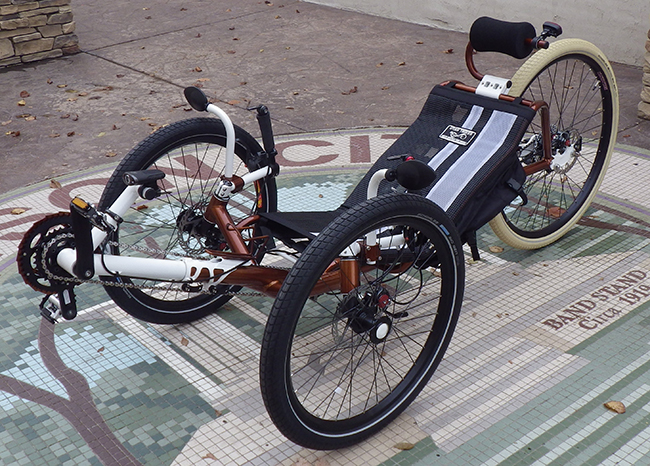 ---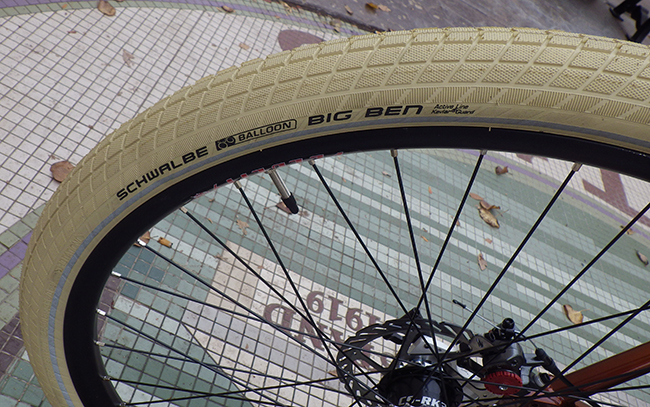 -

The Big Ben available in a few different color colors, but sadly not in every size. Schwalbe did supply us with a 29er cream colored version that we thought would look fantastic on the Classic Root Beer Annihilator.
---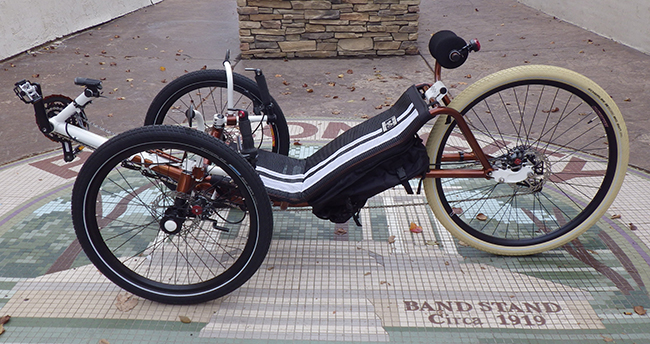 ---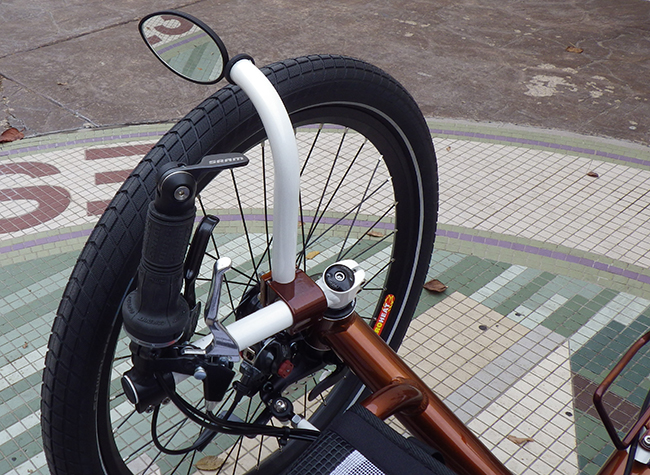 UTCustom Super Mounts (pair) - Black Anodized Clamp - Our Super Mounts get your mirrors out where they are the most useful. Our custom clamp allows the mounting bar to be positioned anywhere along the handlebar and adjust the angle. Works especially well with the larger tires found on our Catrike Annihilators and KMX K90 models.

We found a new mirror made by Wingman that goes really well with our Super Mounts.
---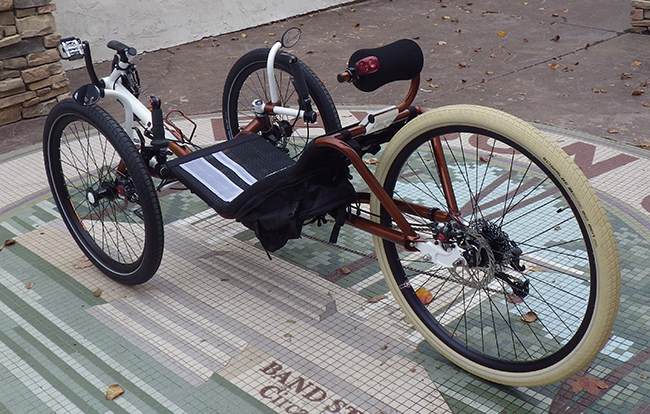 The Annihilator X90 is scaled up with 24-inch front wheels and a huge 29er rear wheel.
---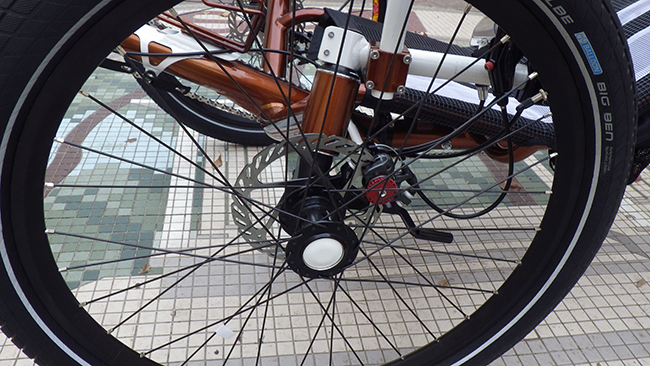 This Annihilator got some custom color treatment. Notice the pearl white axle caps, lower handlebar, tie rod, boom clamp, and contrasting super mount pieces.
---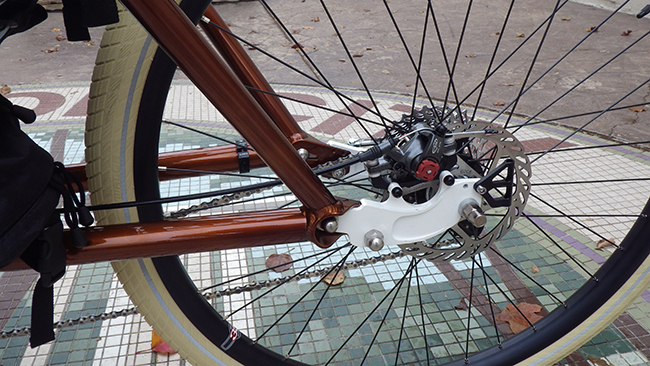 UTCustom Basic Wheel Extension Kit for 2013 and Later Catrikes - You can now convert your Catrike into a different machine. With the bigger rear wheel you will roll faster and have a smoother ride.

The rear wheel has an Avid BB7 disc brake.
---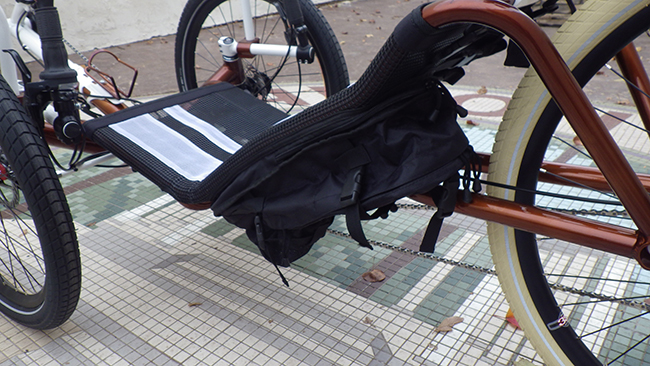 Utah Trikes Performance Recumbent Seat Mesh w/Cargo Bag - We are pretty proud of this seat mesh. It started out as a remake of the Catrike Muscle Trikes we had a few years ago. Then we found an even more breathable material. then we triple reinforced the strapping. And finally we put a custom cargo bag on the back complete with insulated water bladder pouch! We are not sure if this seat will actually make you faster, but your trike will definitely look cooler!

All Annihilator X90s come with our High Performance Super Seat mesh. The built-in cargo bag has an insulated bladder pouch and lots of room for other stuff. Oh, and check out those sweet racing stripes!
---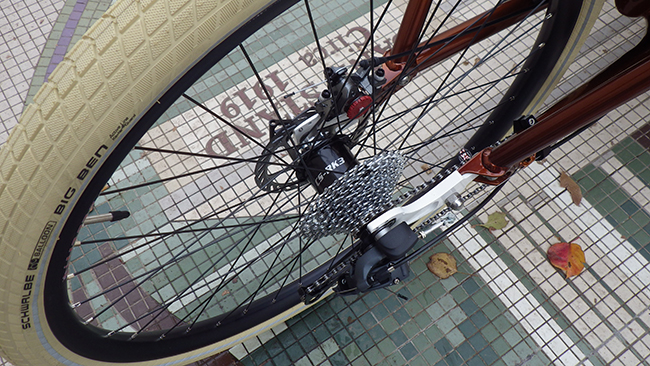 SRAM PG-1070 10-Speed 11-36t Cassette - Ready for riders looking for high performance and good looks. Available in gear ranges to suit any riding style. -Steel Cogs with shiny weather-resistant finish -Largest three cogs are attached to an aluminum spider -Compatible with all 10 speed chains; use SRAM chains for optimum performance

The Annihilator Series all come with a Sturmey Archer 3-speed transmission built into the rear wheel. This gives this trike a WHOPPING 90 GEARS!
---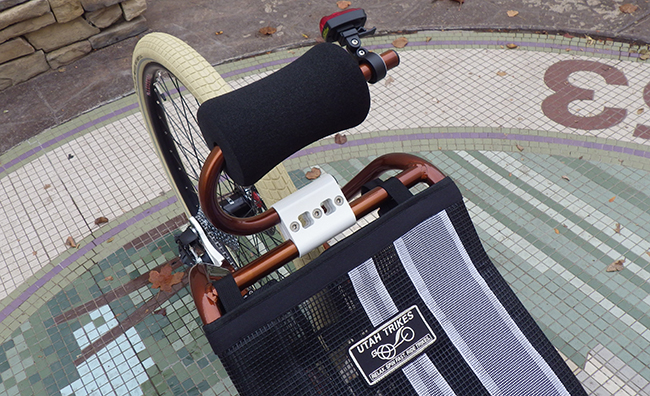 Replacement Foam for Super Headrest - Sometimes your headrest will just get a little worn out after all that triking. Getting a replacement is quick and easy.

We are also including our Super Headrest on all the Annihilators. It's so comfy!
---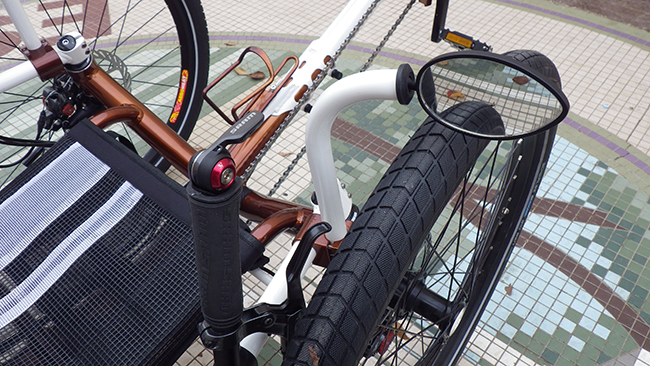 CycleAware Wingman Bar-end Mirror - Black - Perfect for any trike with horizontal handlebars or our Catrike Super Mounts. Adjustable and stable. Easy on/off. Not recommended for Catrike mirror mounts.

---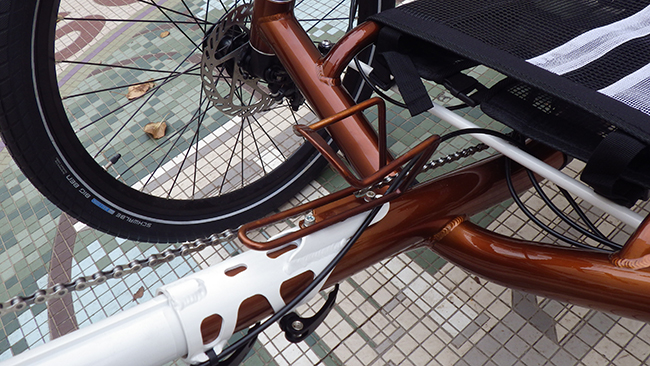 Catrike Boom Clamp Assembly - This is a standard replacement boom clamp assembly for all Catrike models.

Matching water cage?!? How'd we do that? It's Magic!
---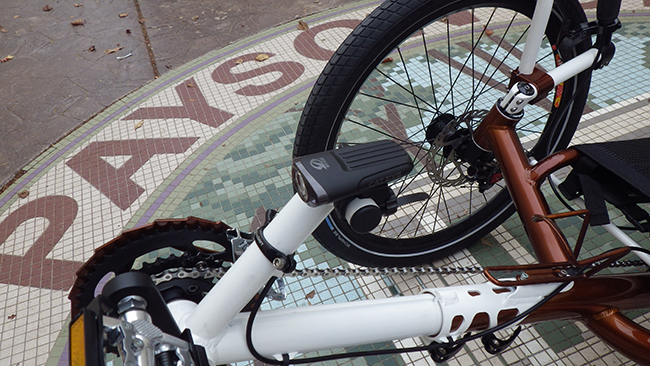 -

On the front he's got a Cateye Power Shot USB rechargeable headlight.
---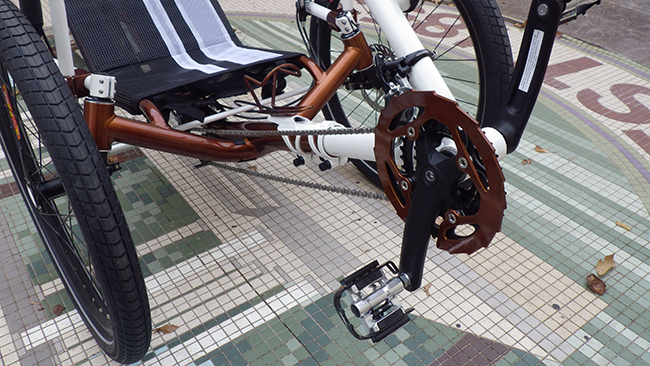 Dimension Bash Guard Triple 44t Max 104mm - Black - Dimension Bash Guard -Mounts on outside of outer chainring in a triple ring set up -Includes spacers; no chainring bolts included -3mm thick -16mm bolts recommended for most applications

The LAsco 152mm crankset gives you lower gearing for better climbing gears. Check out that custom Root Beer chain guard?
---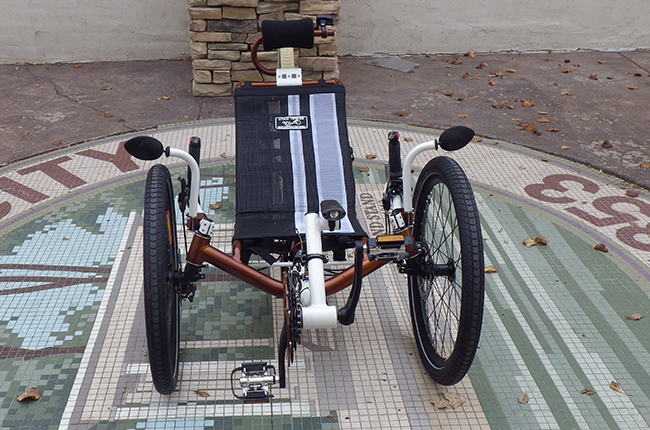 ---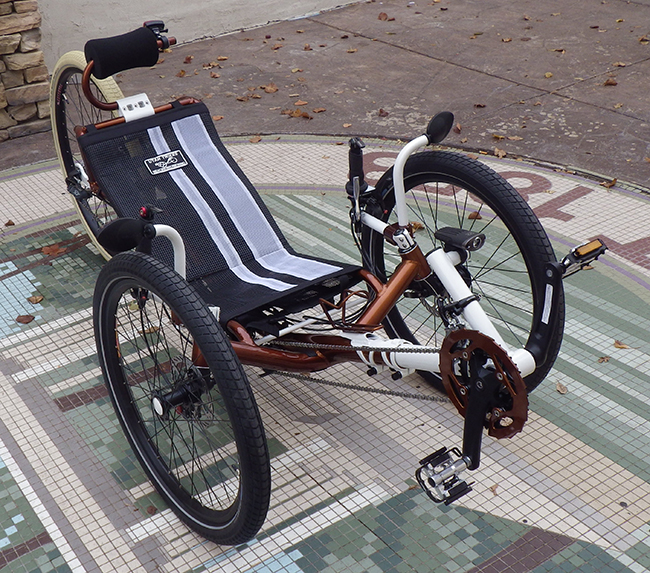 ---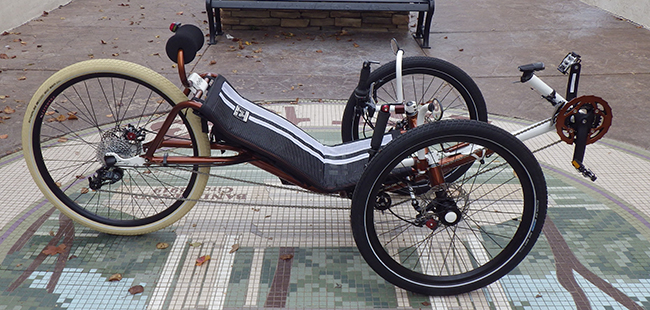 ---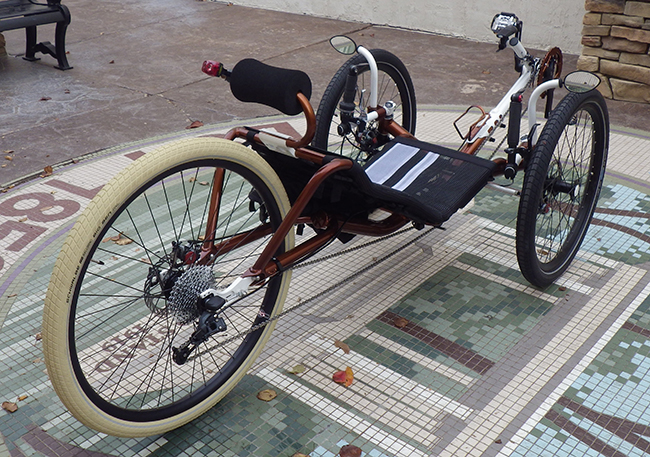 ---
---