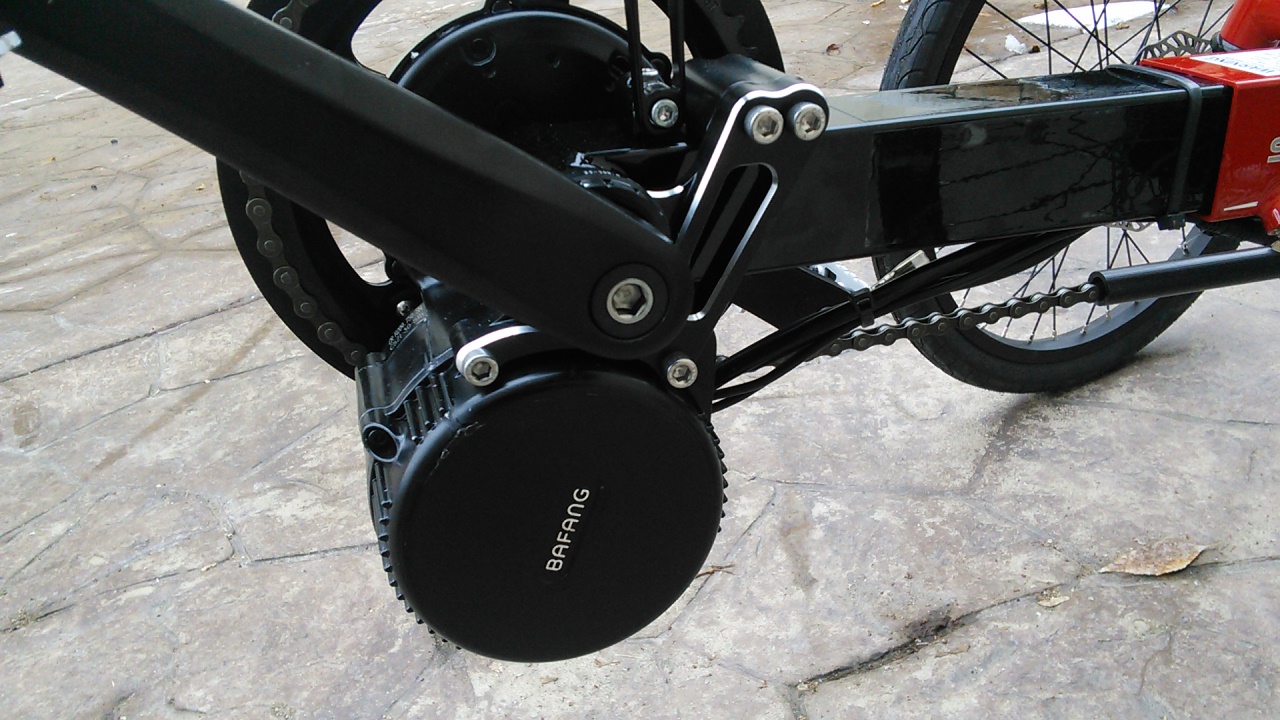 Bafang 500W Middrive Motor Upgrade for CXS Trikes
-
---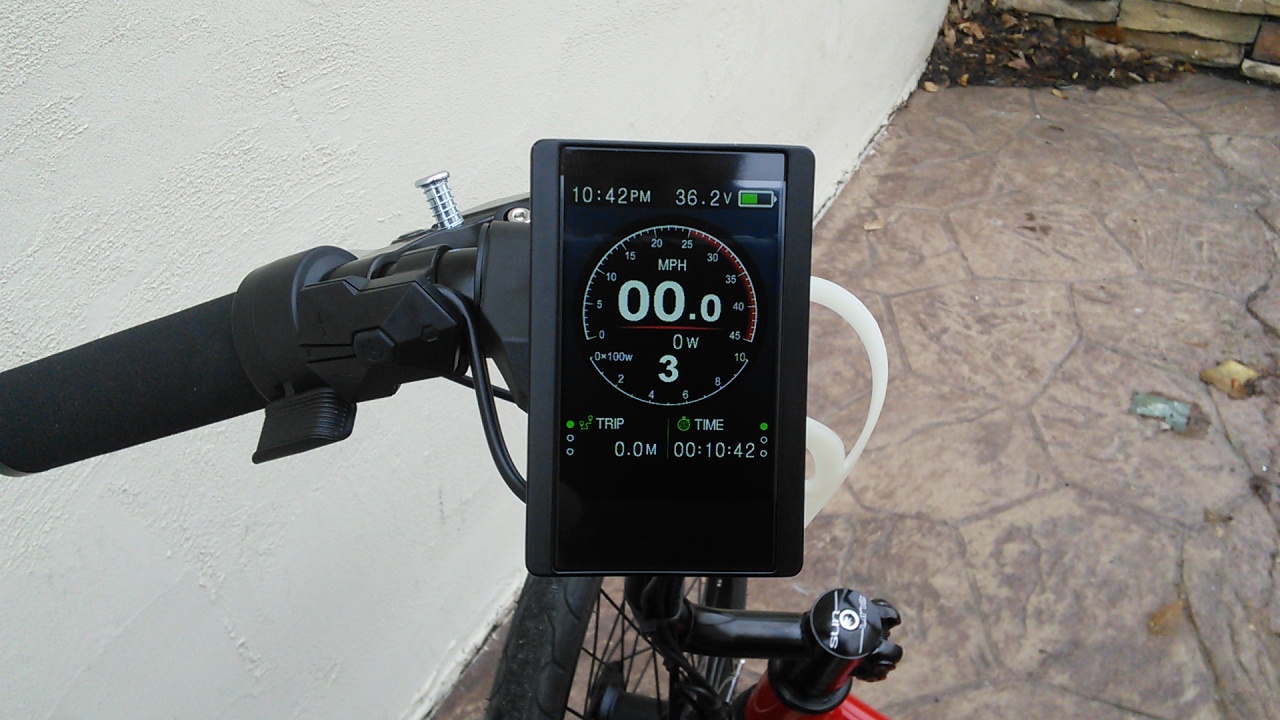 Bafang 850c Full Color Display
---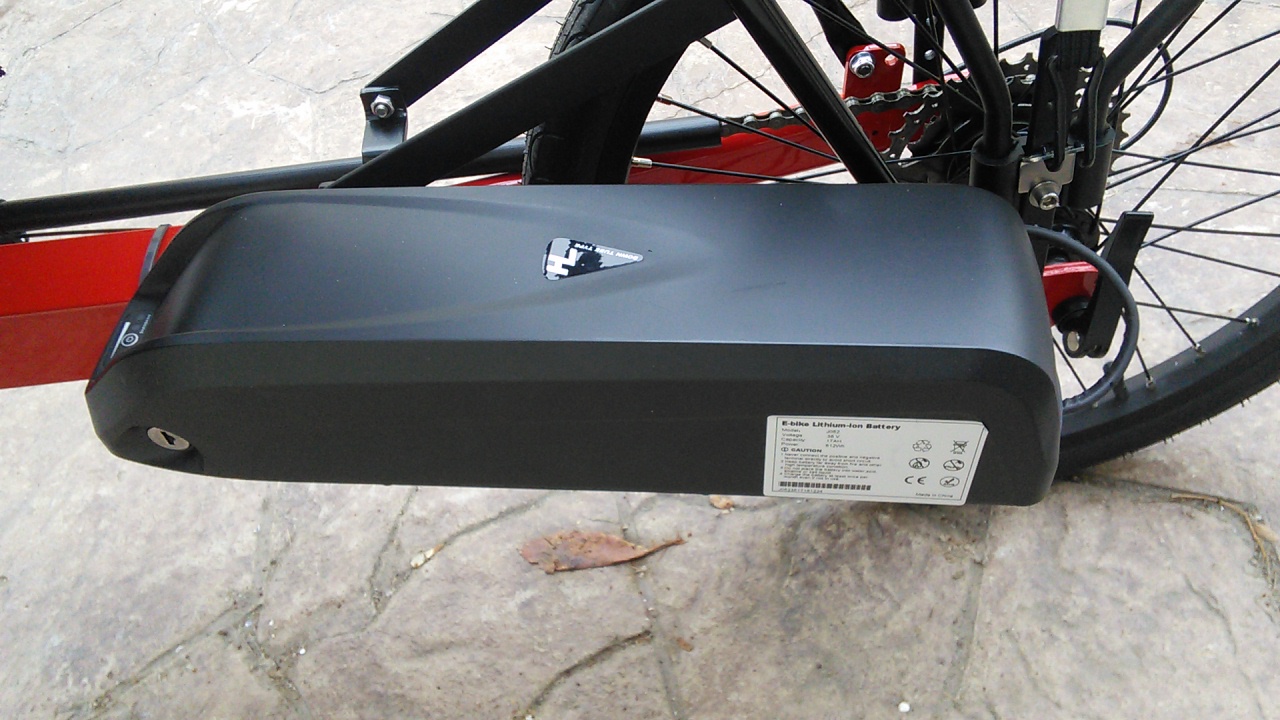 36V Lithium Ion Battery
---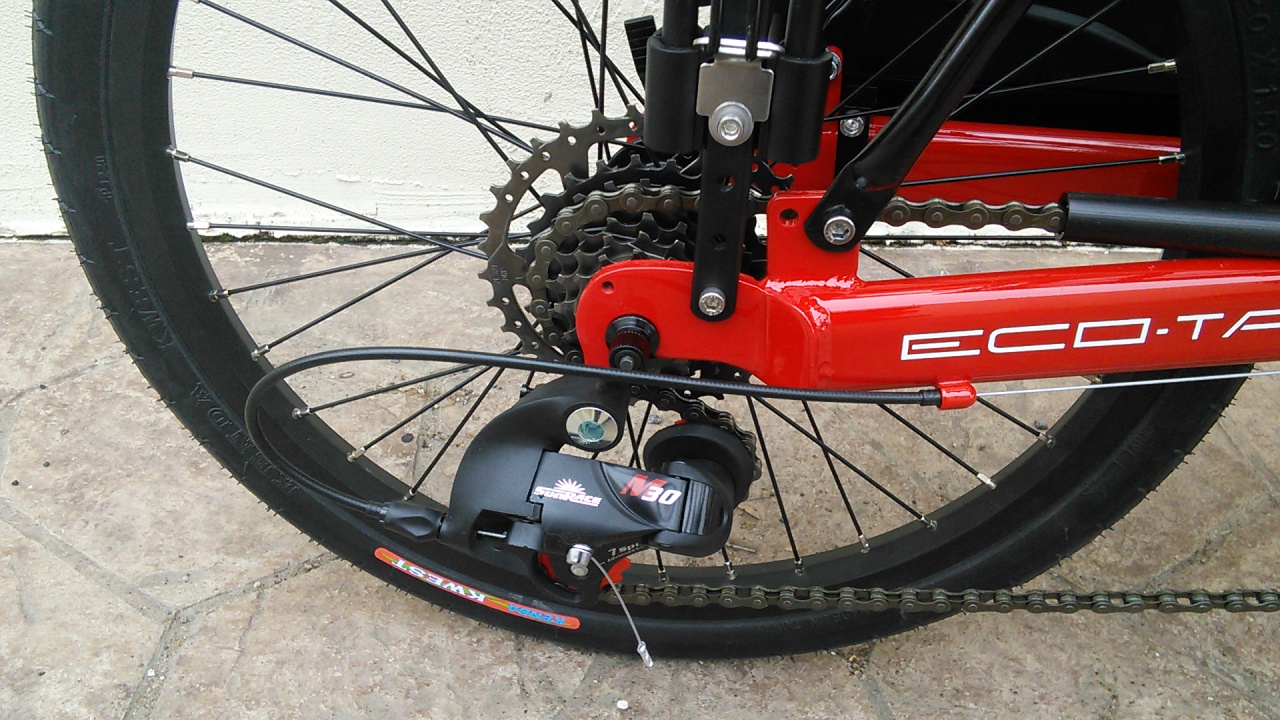 SunRace M30 7-Speed Direct Fit Rear Derailleur - -6/7-speed MTB rear derailleur -Engineered polymer and steel construction -Direct mount with optional hanger included -SHIMANO Equivalent RD-TY21 / RD-A070

---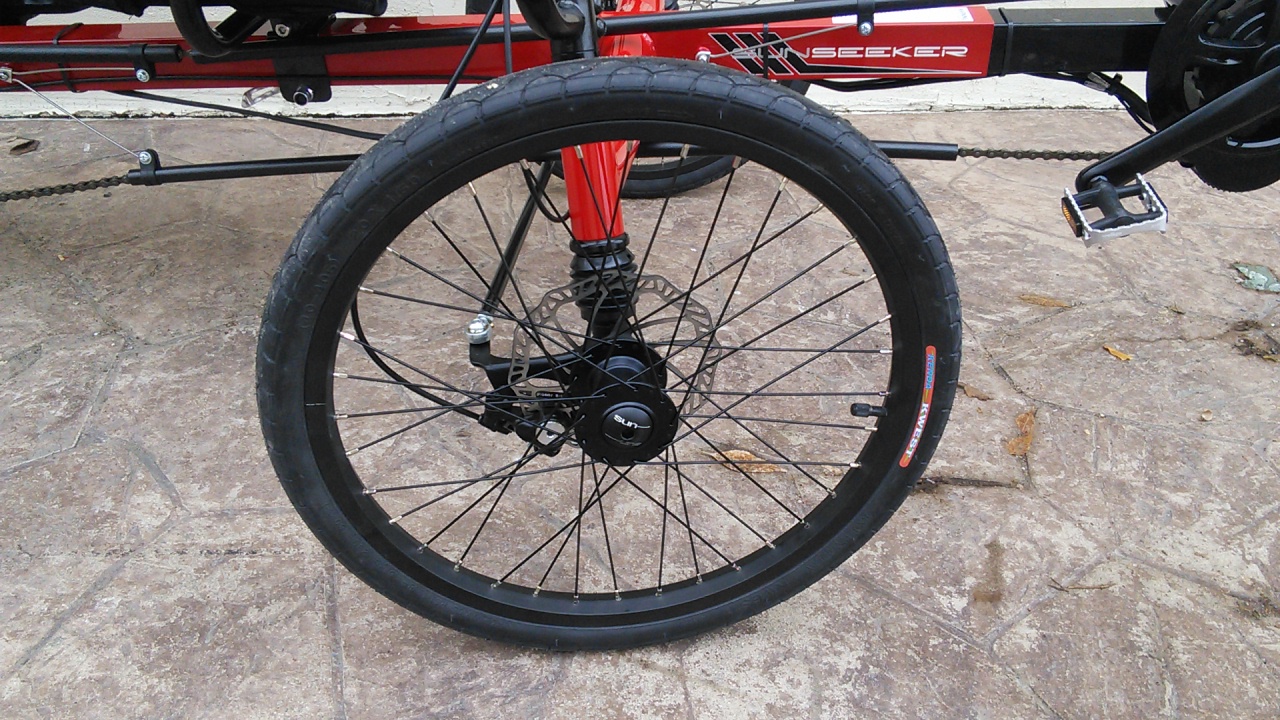 Kenda Kwest 20x1.5 Tire - These tires come stock on Sun Eco Tad Trikes.

---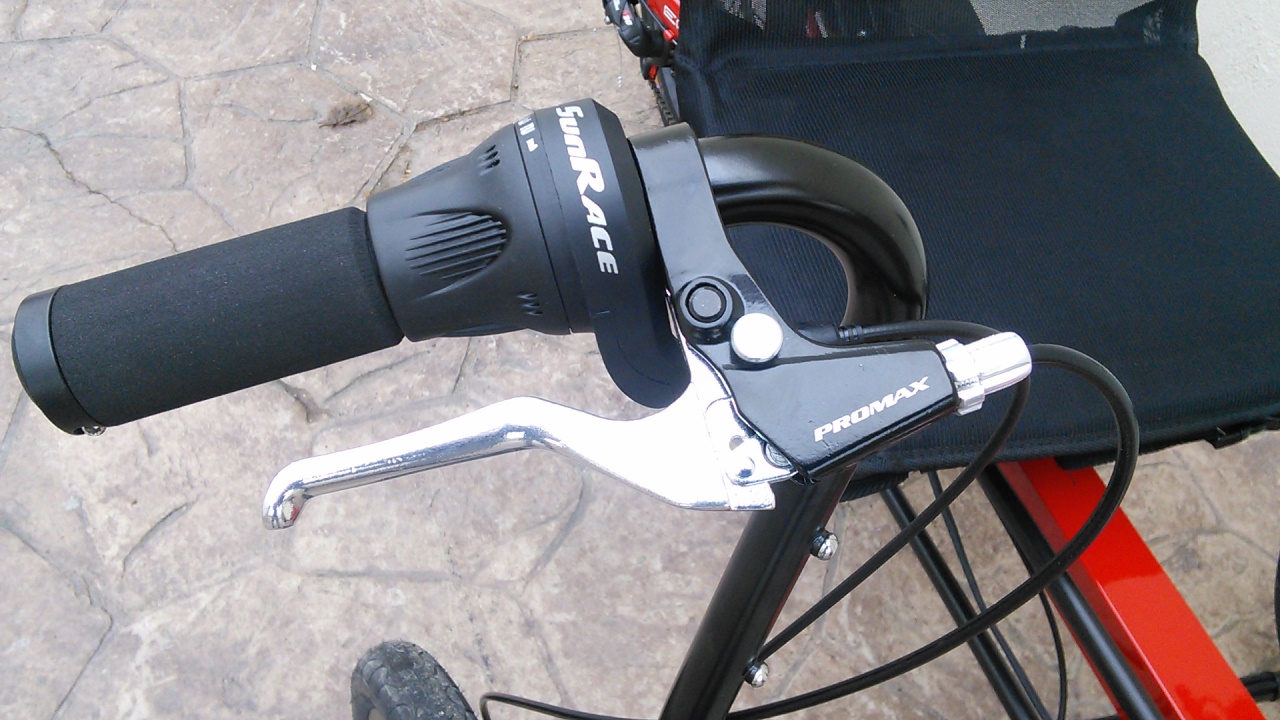 Locking Brake Lever Set
---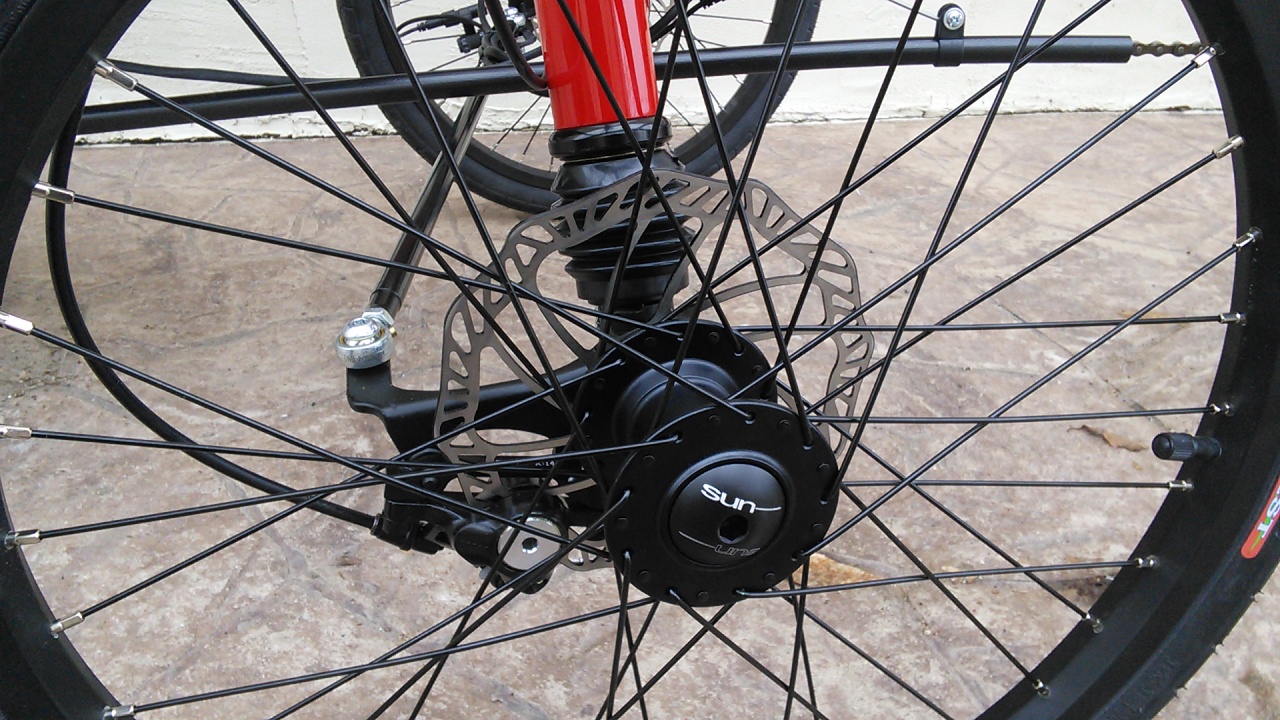 Promax Mechanical Disc Brakes
---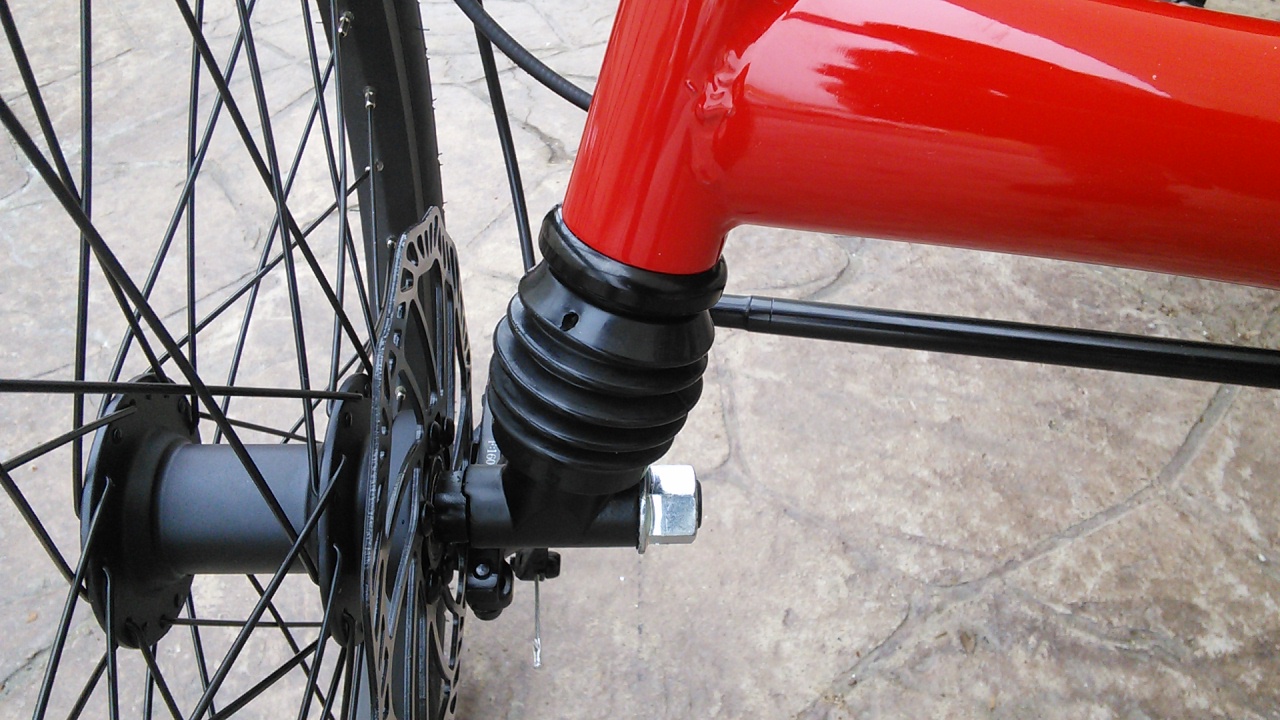 SunSeeker Suspension Steering Hubmount Upgrade - Add front suspension to your trike with these hubmounts. These provide 1.25in of suspension.

---
---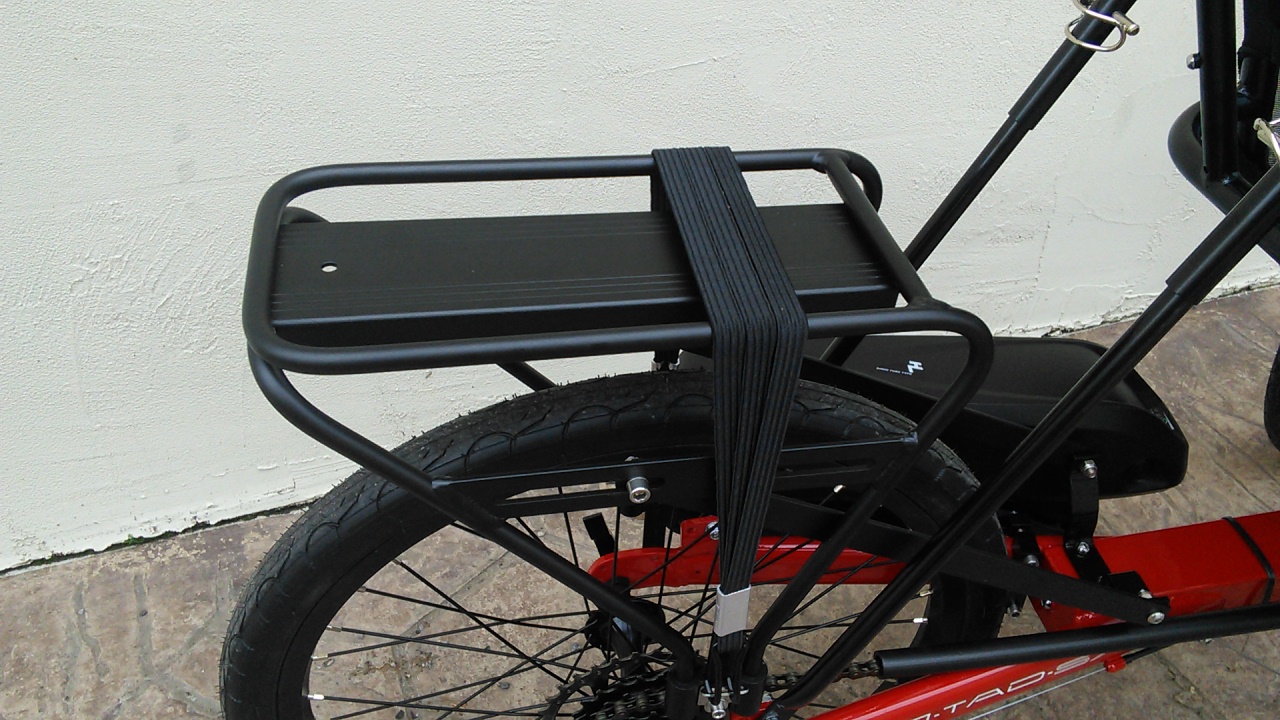 Utah Trikes Adjustable Aluminum Cargo Rack - Custom trike rack designed by Utah Trikes. Made for a perfect and secure fit around your trike. It will allow you to carry up to 65 lbs of extra cargo!

---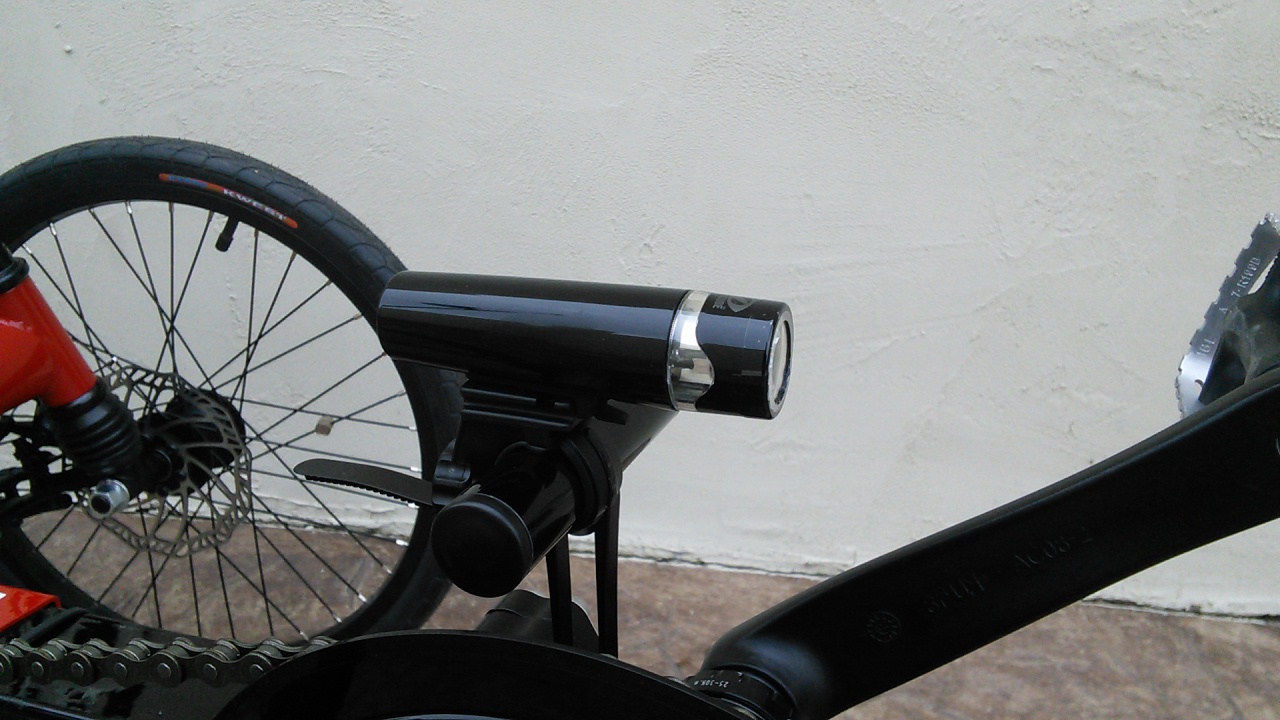 CatEye HL-EL010 UNO 1-LED Safety Headlight - ---OUT--- -CatEye's Uno is the perfect light for around-town commuting or for an emergency light for when you stay late at the cafe or work -Super compact design runs off a single AA battery for 15 to 20 hours -Featuring water resistant construction and FlexTight tool-free mounting bracket -Batteries included

---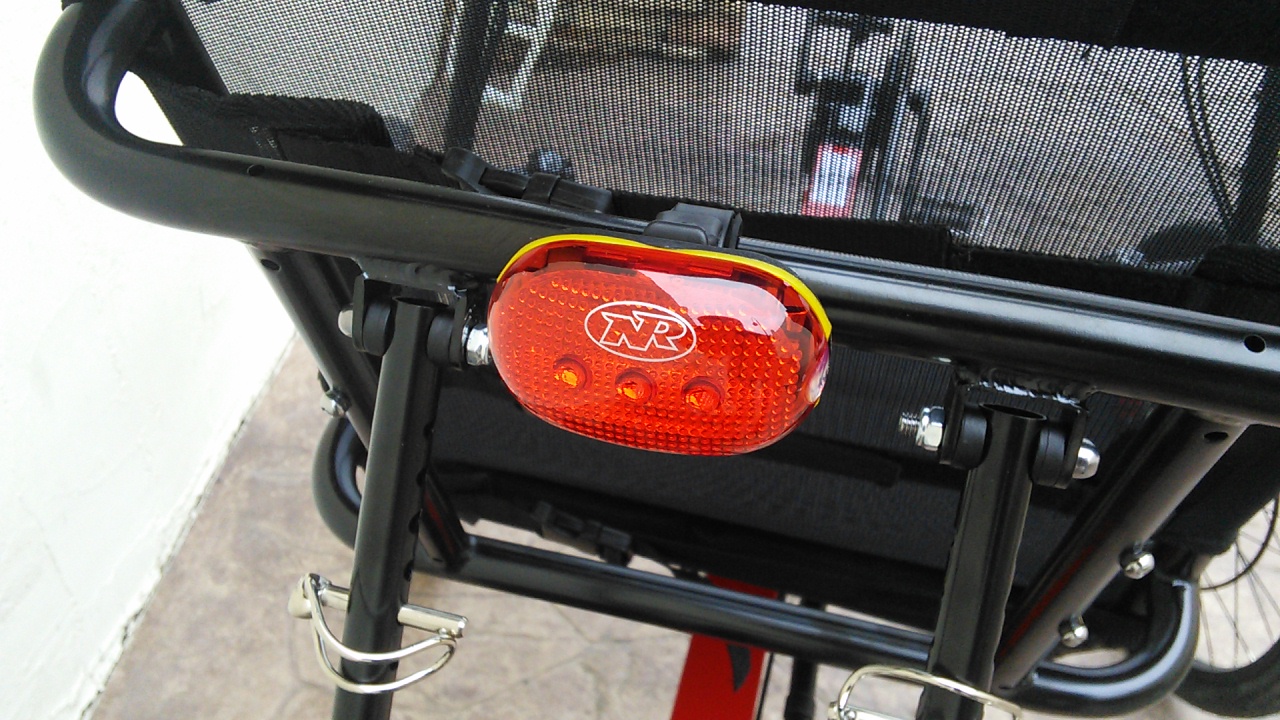 NiteRider TL-6.0 Taillight 5 Red LED - Features five LEDs that run 160 hours on flashing mode or 70 hours in constant mode. Two side amber LEDs increase visibility to 180 degrees. -Constant, flash, random and scrolling modes -Universal seatpost mount and belt clip -70 hour run time on constant and 160 hours on flash -Two AAA batteries included

---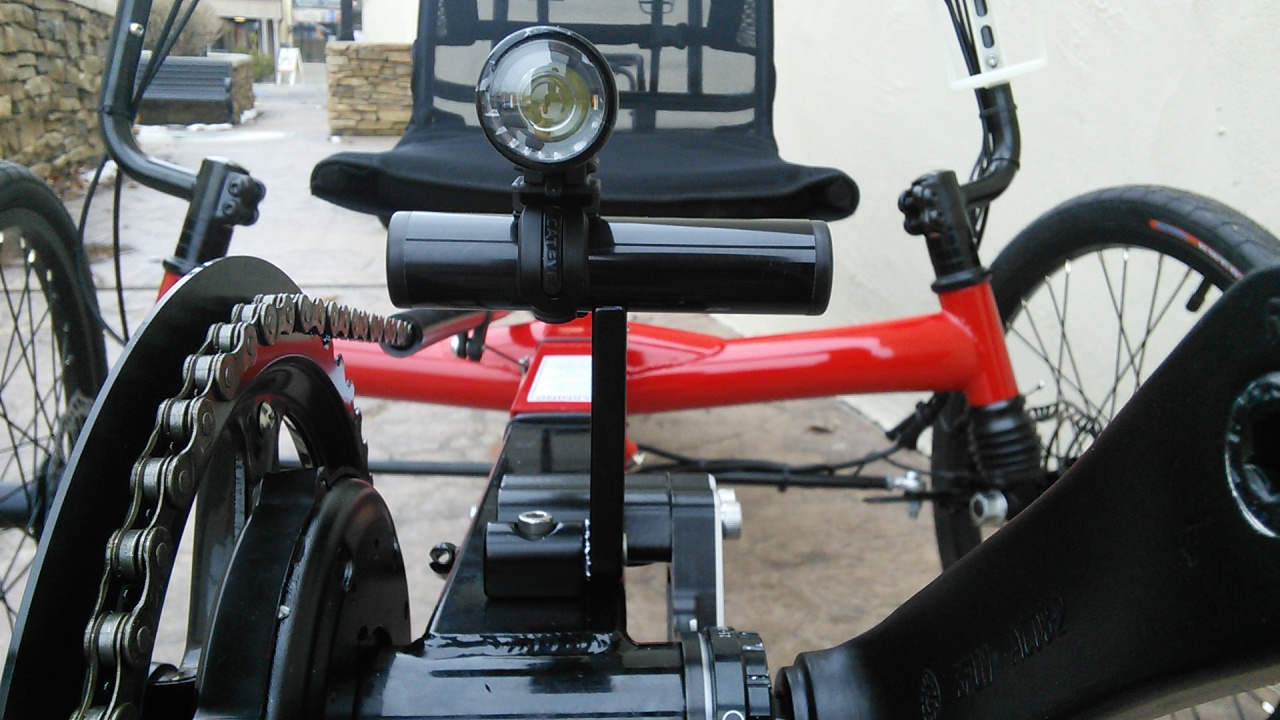 Minoura SwingGrip Accessory Mount Holder - The Minoura SwingGrip is a favorite accessory for recumbent bicycles and tadpole trikes. The most popular use is to mount it on the derailleur post on the recumbent trike boom. An easy way to add headlights or a computer display.

---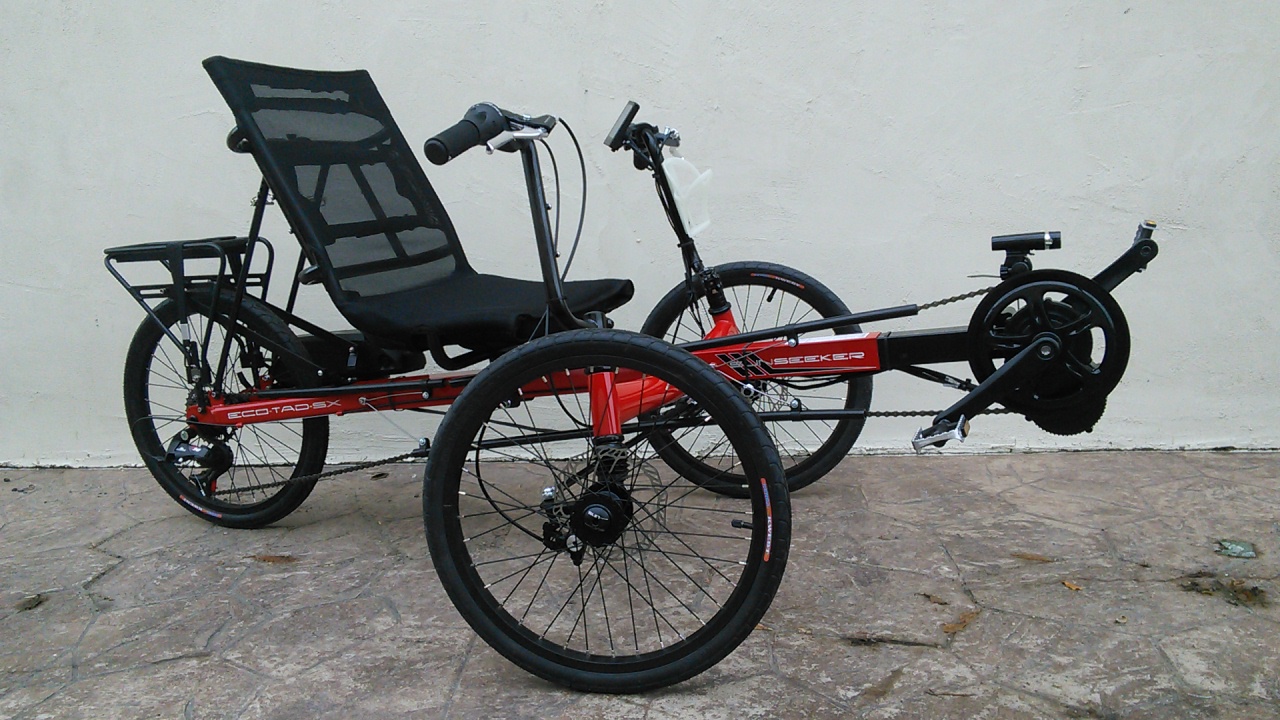 ---