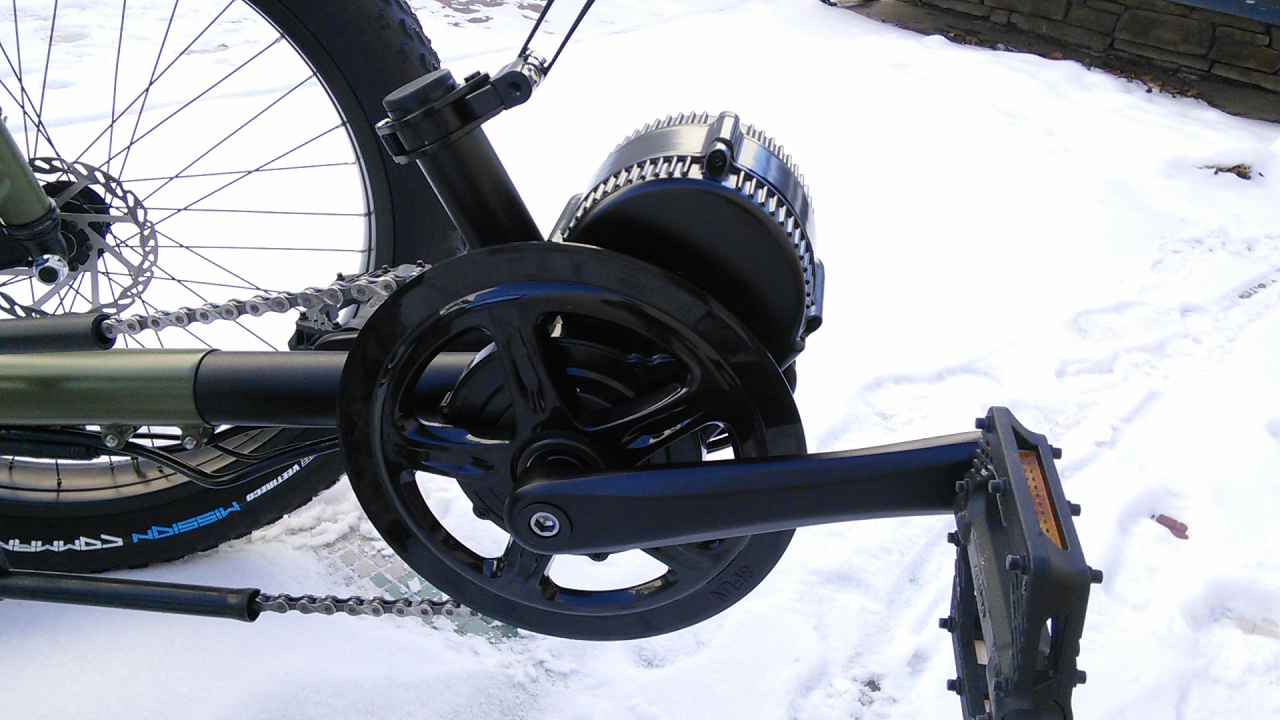 Bafang BBS-02 48volt 750watt Motor Assist
- More power than the 500w version; this is a great option for those of you who are really into off-roading or for those who always seem to be climbing steep hills. The Bafang is a surprisingly quiet mid drive option that will add a lot of power to your ride. This is a great set up for those of you with a single chainring on your front crankset.
---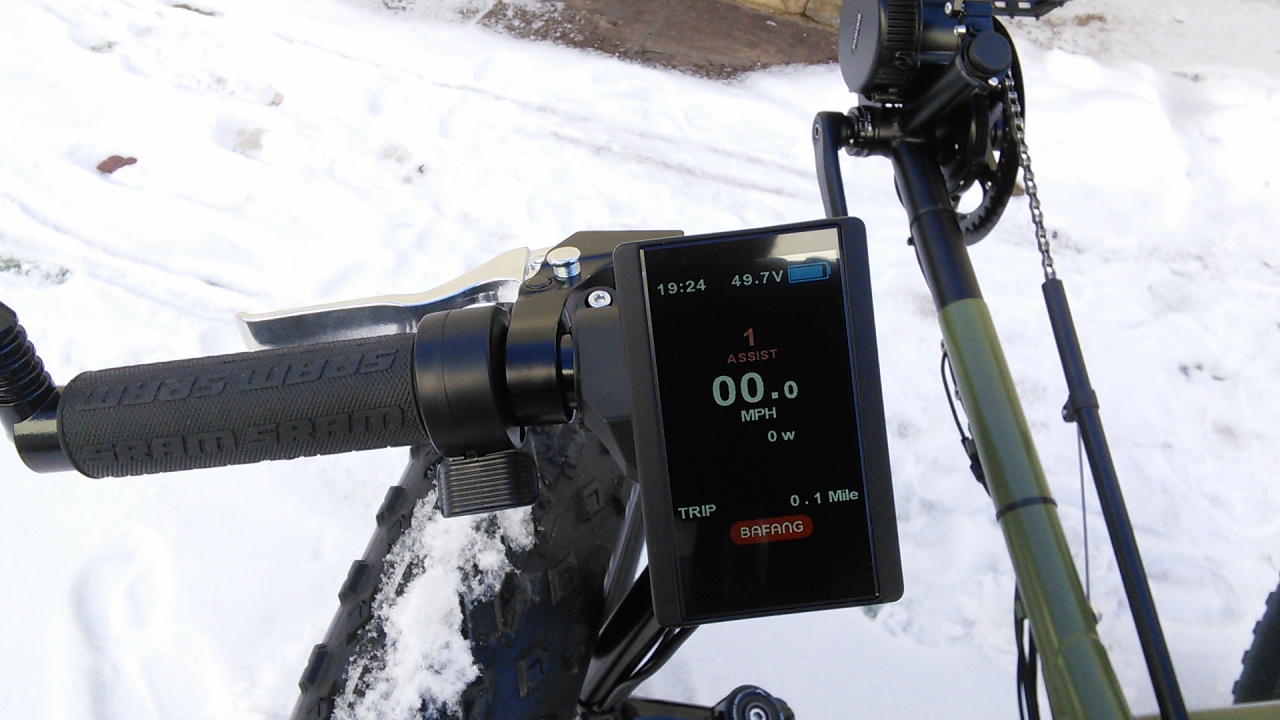 Bafang 850c Full Color Display
---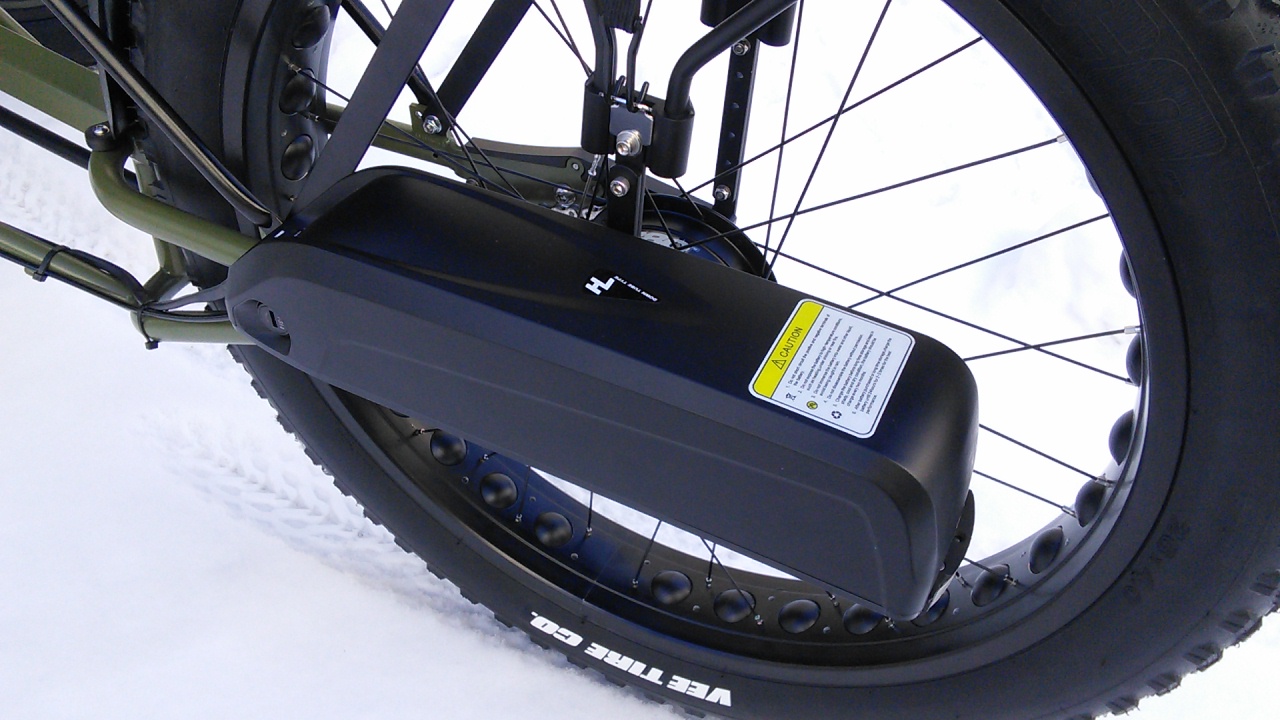 48V Battery
---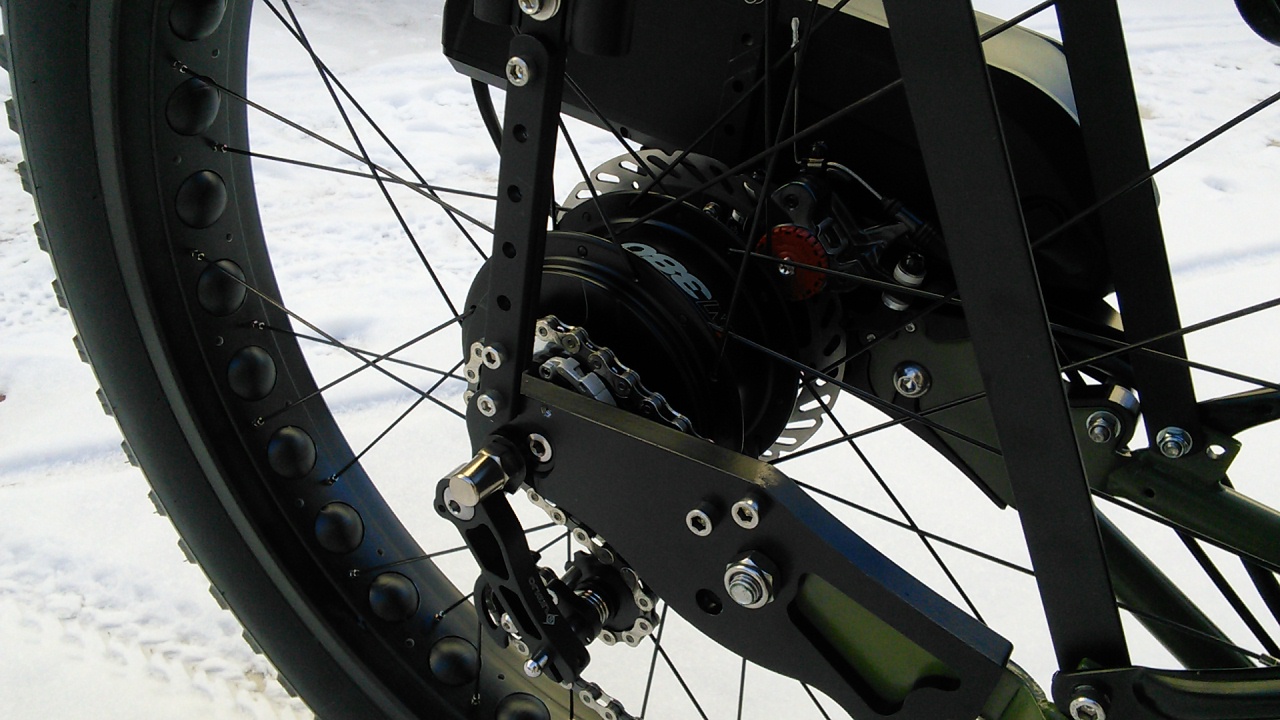 Nuvinci N380 CVP Transmission
---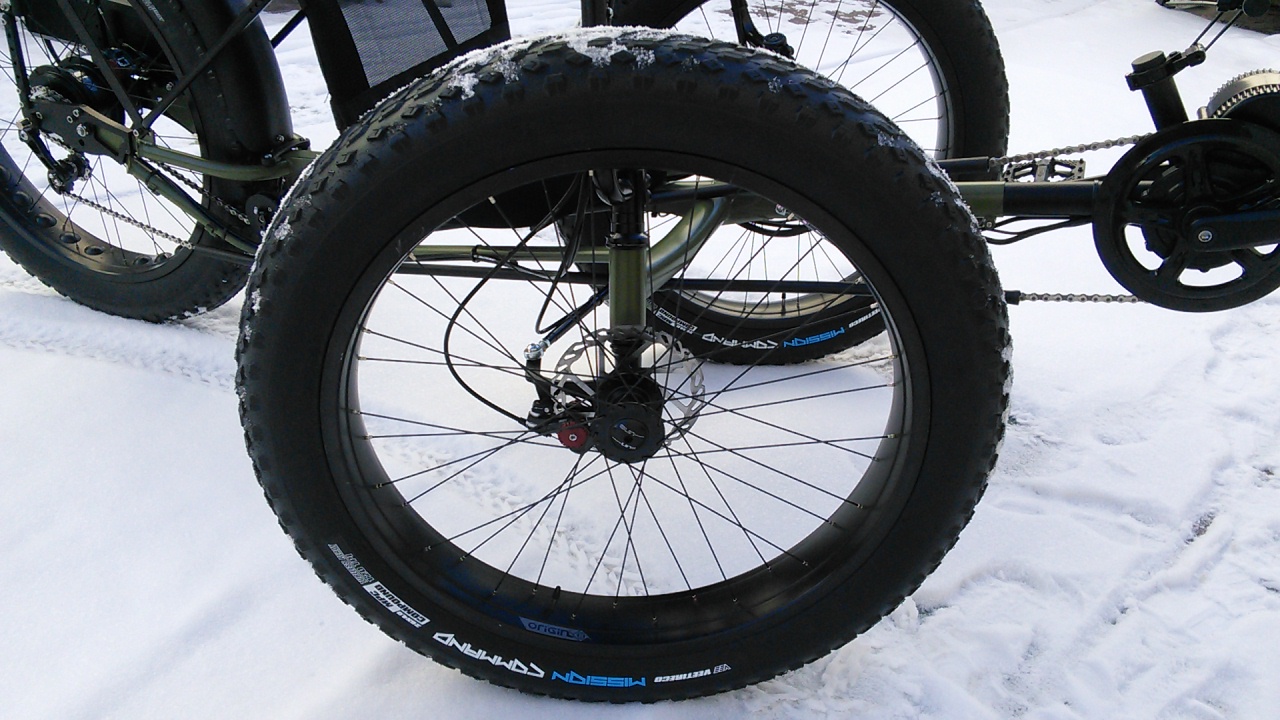 VEE Mission Command 26x4.0 - Folding Bead Tire - Our most popular fat tire. Comes stock on most of our fat model trikes. The Missions have excellent traction and durability.

---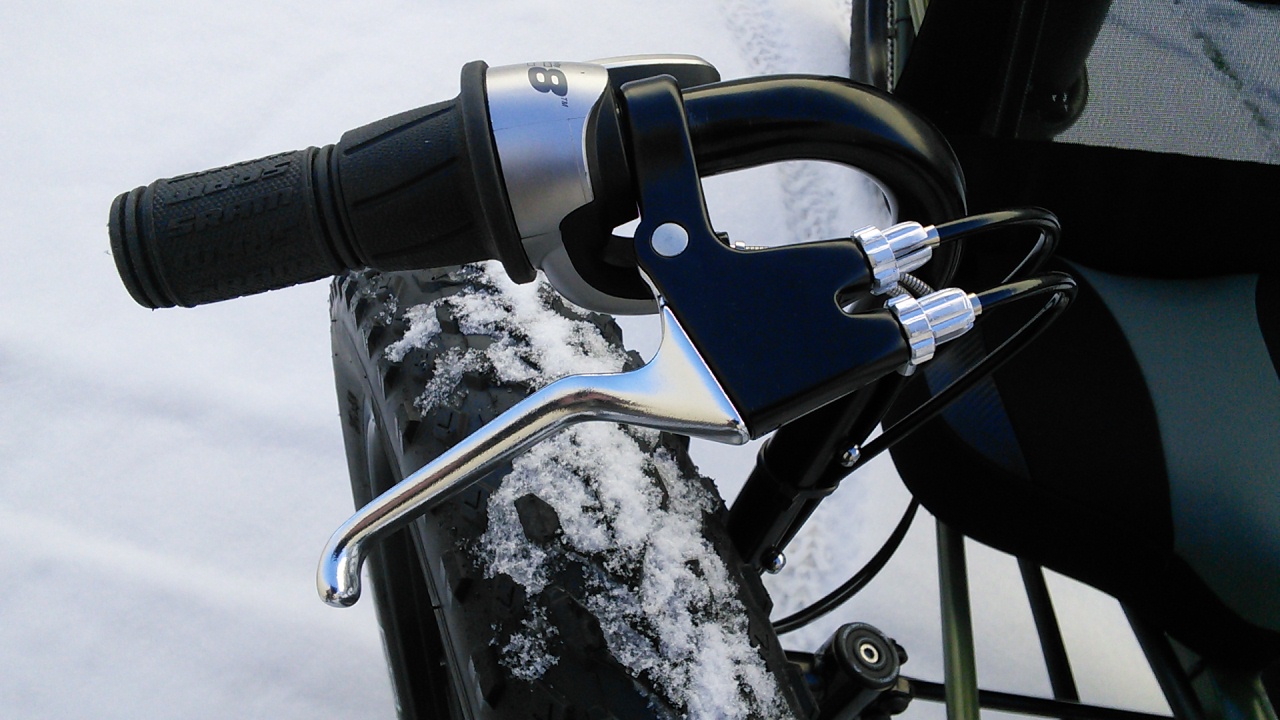 One Hand Brake Control Lever - LEFT Side Dual Pull - Do you need to operate all of the controls with one hand? Do you prefer to have no brake-steer? If you answered yes to either question, order this dual control brake lever! It's a single lever that operates both brakes and is compatible with all trikes we currently sell. -The Double Barrel lever pulls two long-pull brakes simultaneously -Forged aluminum lever and cast aluminum bracket -Three-finger design

---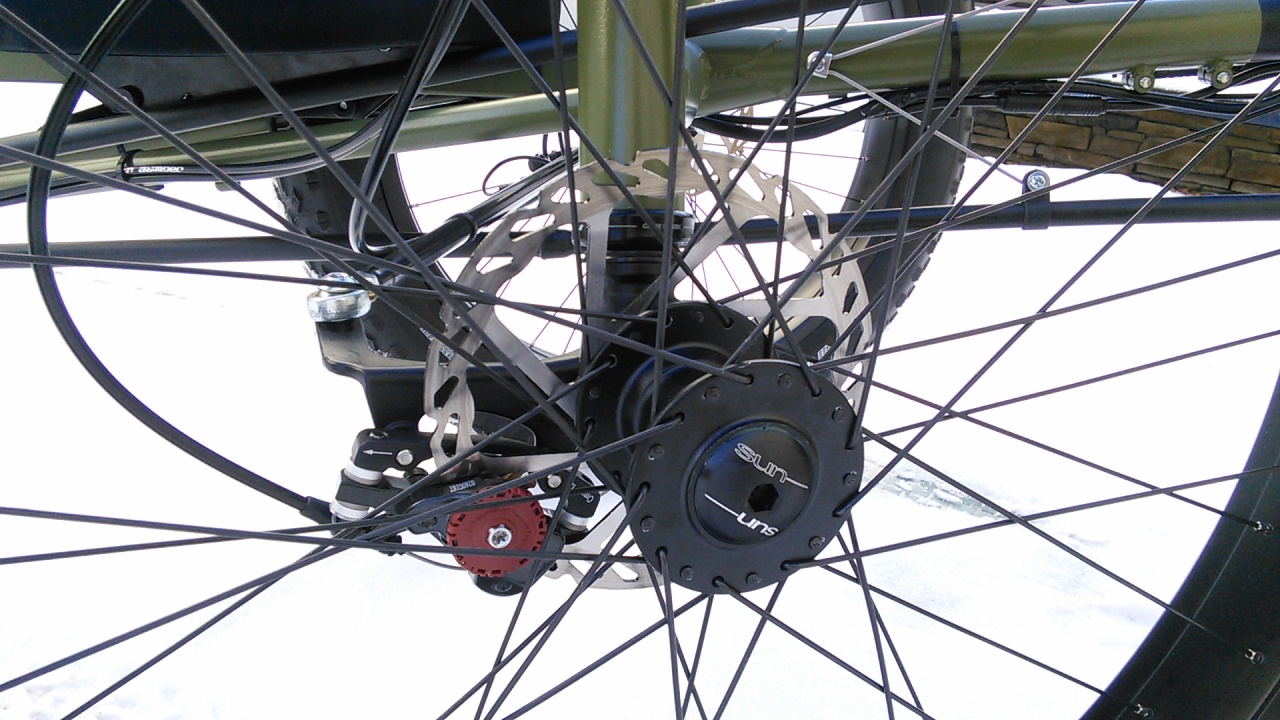 Avid BB7 Front Disc Brake Kit (pair) - This kit includes everything you need to upgrade your trike's brake system to the best mechanical disc brake system available. Perfect for for any home builds.

---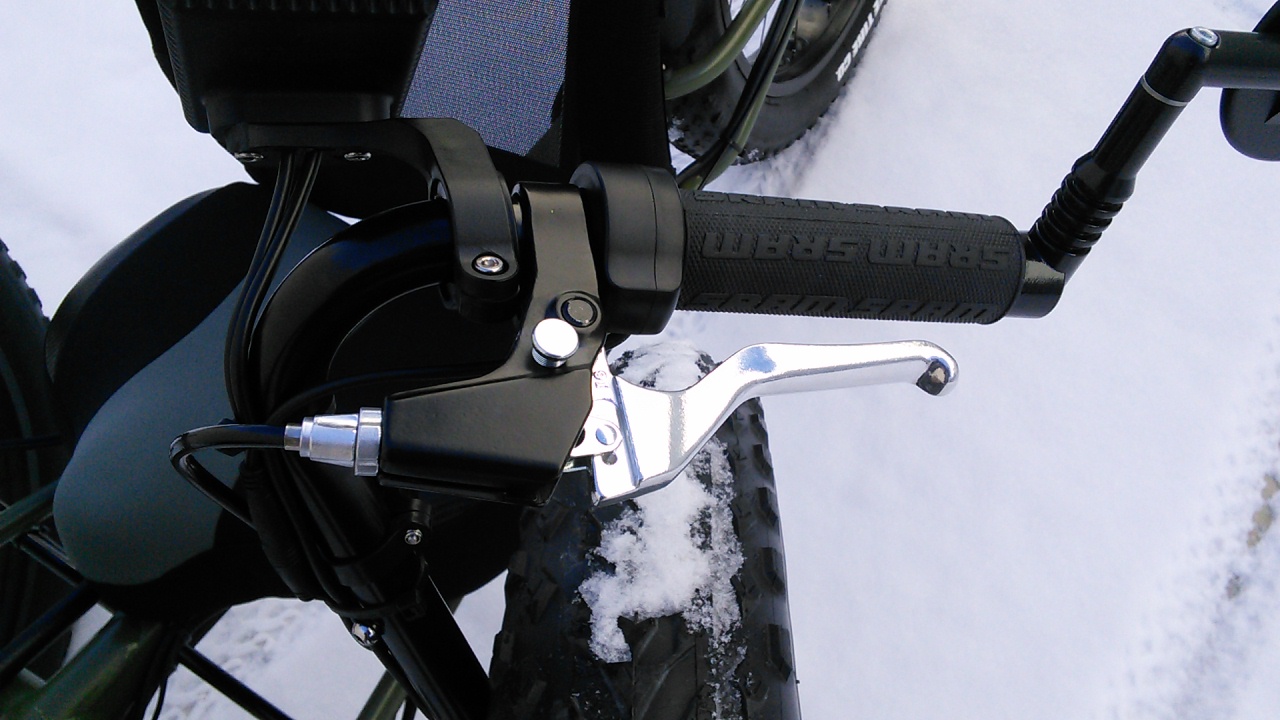 Sunlite Single Locking Brake Lever - Don't underestimate the locking brake levers. It keeps your trike from rolling away and keeps it steady as you get on and off. Please specify if you want a left or right side

---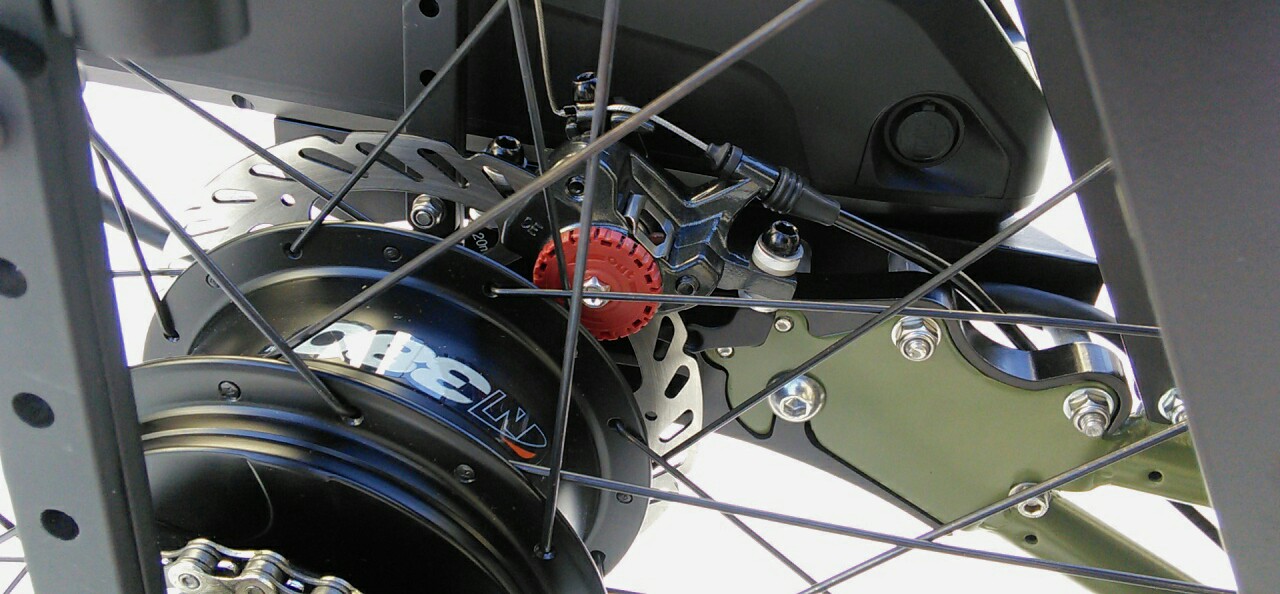 Avid BB7 Rear Disc Brake Kit with Locking Brake Lever - Do you want a usable rear brake and not just something to keep the trike from rolling away? This kit adds a functional brake lever so you have total control. The lever features a locking pin so it doubles as a parking brake. We recommend combining this kit with our double-pull lever for the front brakes.

---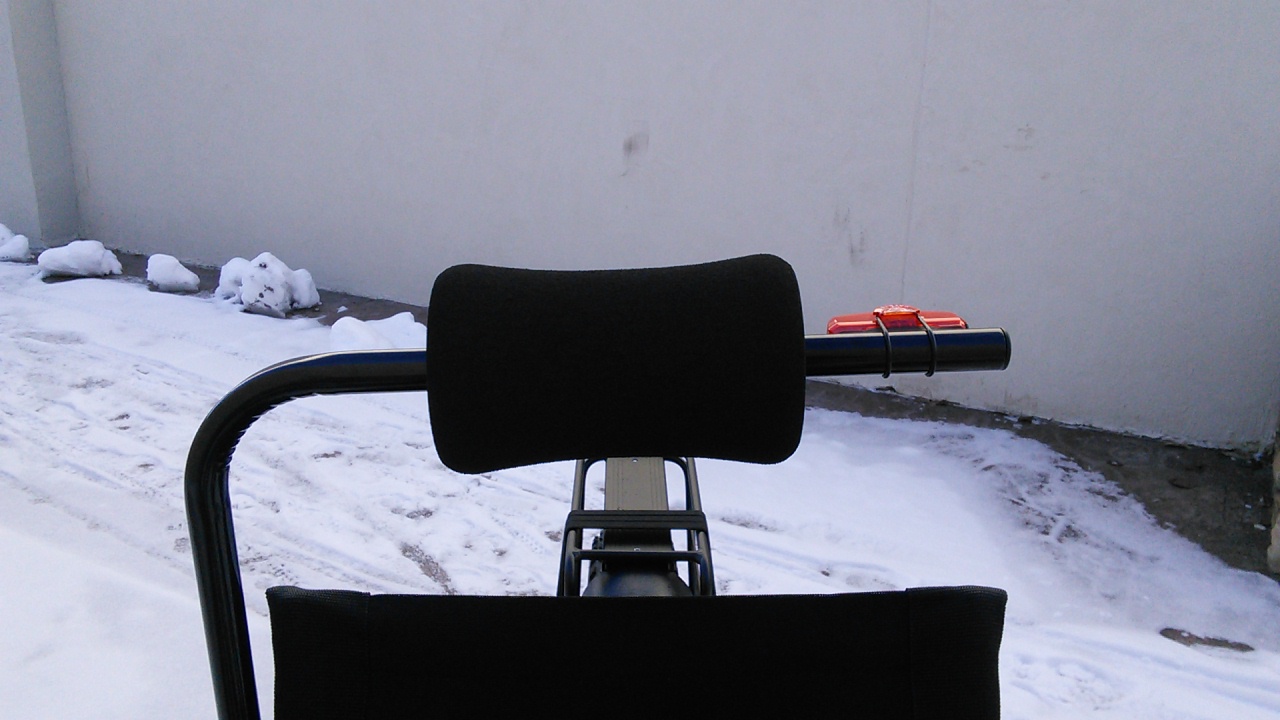 UTCustom Adjustable Super Headrest - Serious riders want serious comfort. That's why we created the Super Headrest. Our headrest is adjustable and functions as an additional support for your shoulders, neck, and head.

---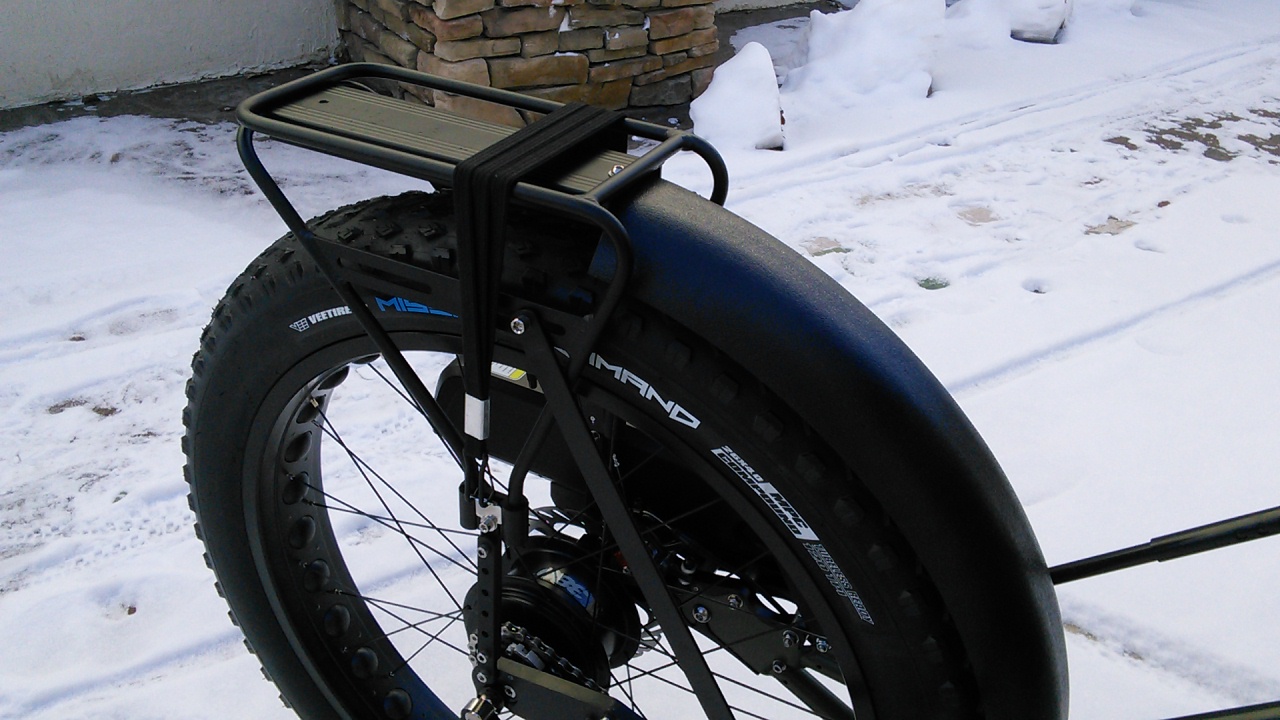 Utah Trikes Rack with Integrated Fender for Annihilator - Our adjustable rack fits the Annihilator perfectly. With this option we mount the fender directly to the rack to eliminate the traditional wire stays. This makes the fender much more rigid and secure and keeps the rack height as low as possible.

---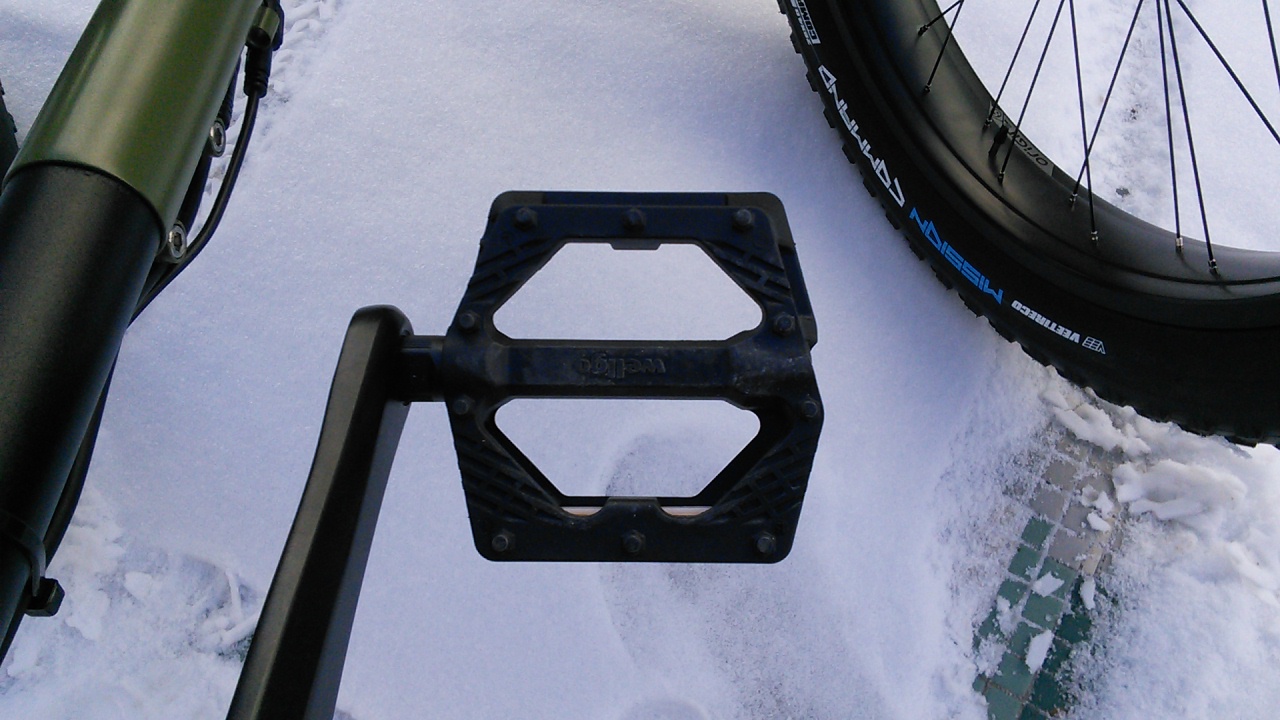 Basic Pedals with reflectors - These are basic 9/16-inch platform pedals. Includes reflectors.

---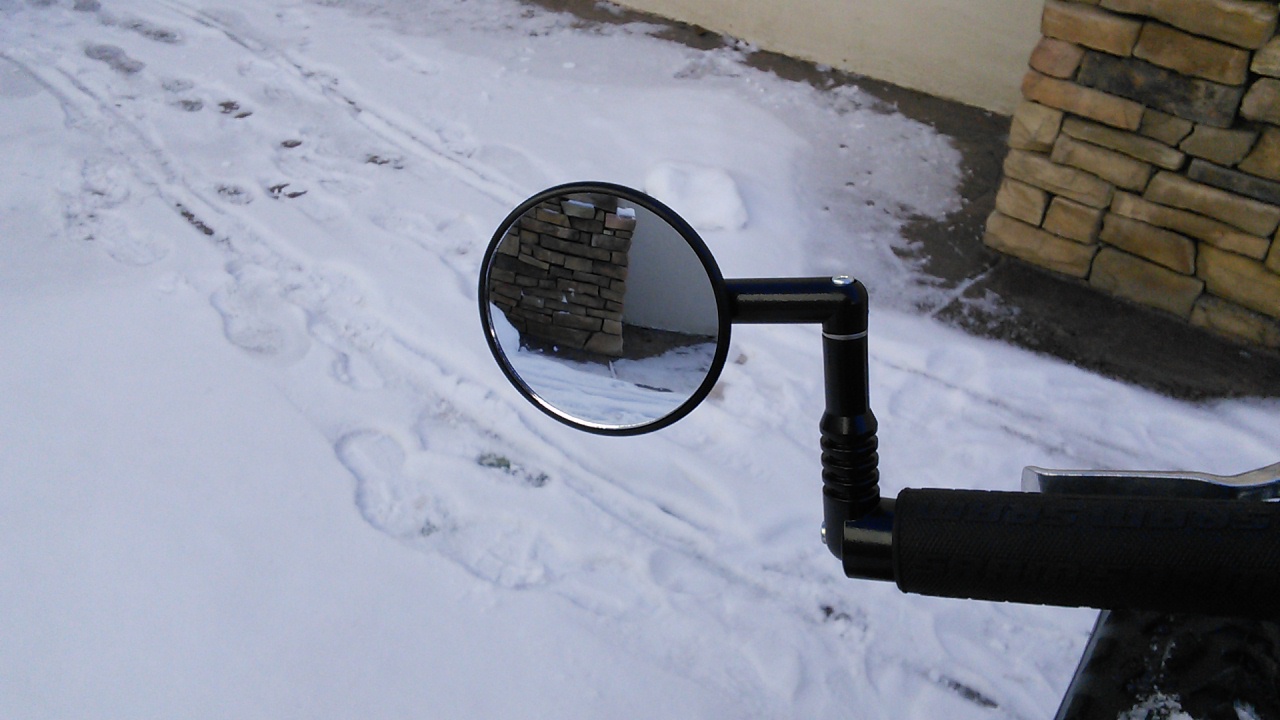 Mirrycle Mirror - The Mirrycle Mirror is by far the most popular mirror for recumbent trikes. It is well made, attaches to any 7/8in tube or handlebar and is easily adjustable. This is an essential safety item for anyone riding a recumbent bike or trike on the street.

---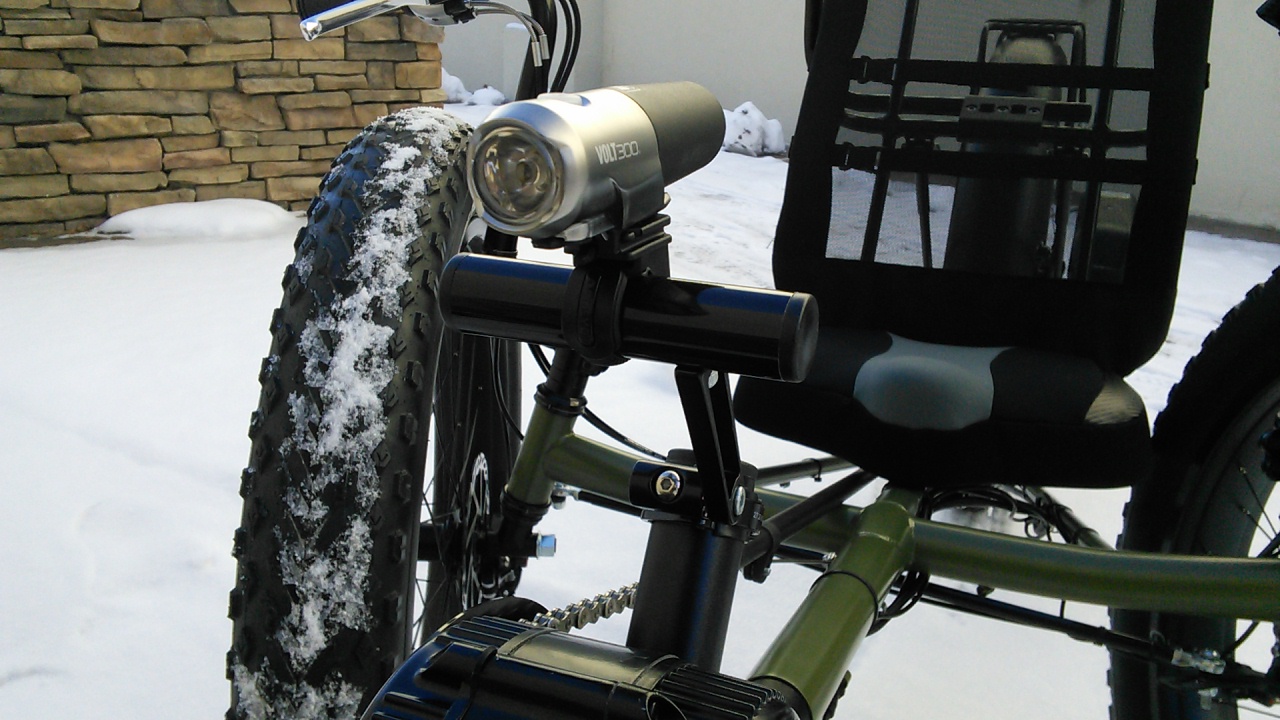 Minoura SwingGrip Accessory Mount Holder - The Minoura SwingGrip is a favorite accessory for recumbent bicycles and tadpole trikes. The most popular use is to mount it on the derailleur post on the recumbent trike boom. An easy way to add headlights or a computer display.

---
---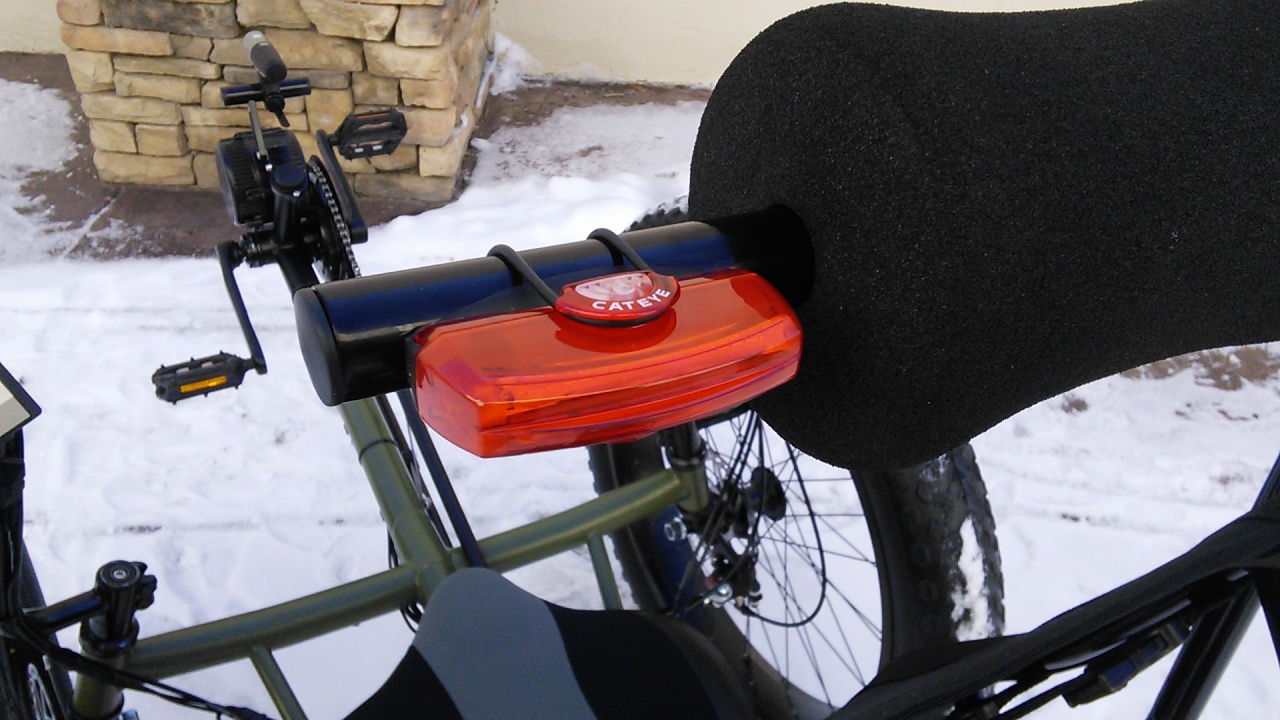 CatEye Rapid X3 Rechargeable Safety Taillight - The ultimate safety light. Features: Upgraded 150 Lumen Output. High-Power Red OCB (Chip On Board) LED. Approved For Day + Night Use. Rechargeable Li-ion Battery. Micro USB Cable Included. Low-Battery Indicator. Battery Auto-Save. Mode Memory Function. Modes/Run Time: -High: Approx. 1 Hour (150 Lumens) -Low: Approx. 5 Hours -Flashing: Approx. 30 Hours -Rapid: Approx. 16 Hours -Pulse: Approx. 16 Hours -Vibration: Approx. 8 Hours -3 Hour Charge Time Via USB

---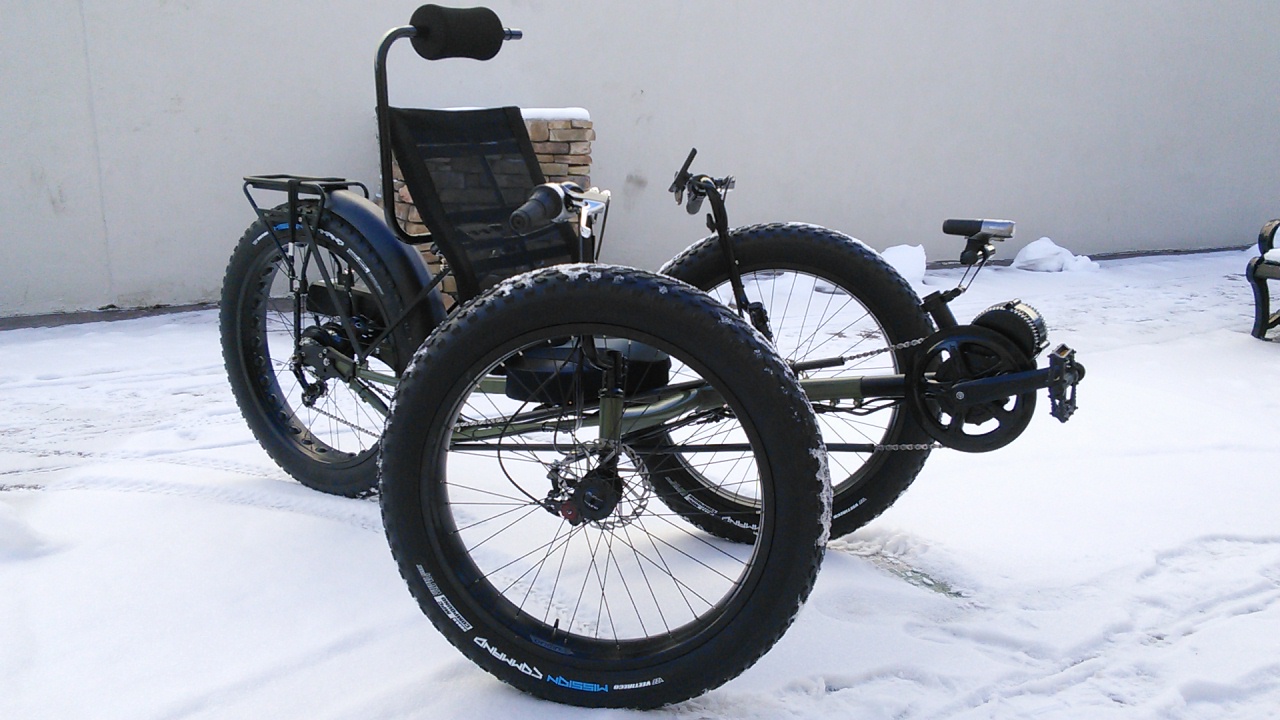 ---