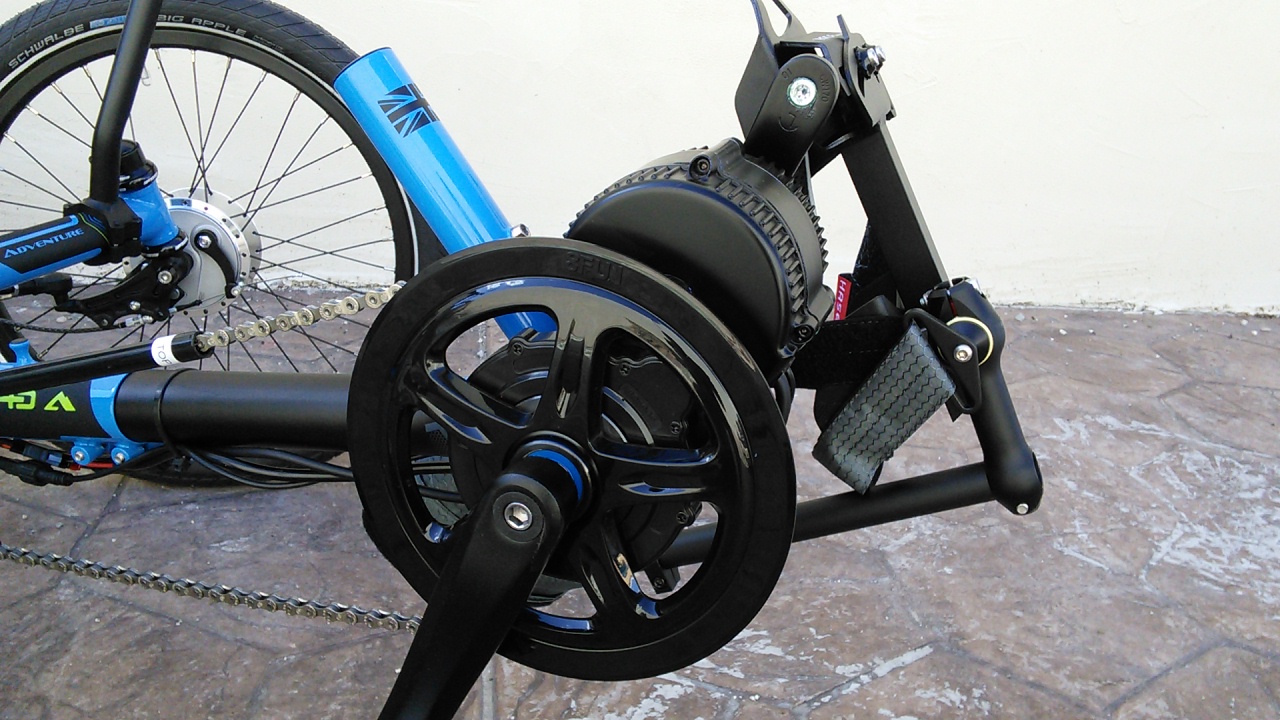 Bafang BBS-02 48volt 500watt Motor Assist
- This is a great option for those of you who are really into off-roading or for those who always seem to be climbing steep hills. The Bafang is a surprisingly quiet mid drive option that will add a lot of power to your ride. This is a great set up for those of you with a single chainring on your front crankset. If you're looking into getting a Fat Tad, a Quad, or even a KMX Tornado or Typhoon, this mid drive could be exactly what you need.
---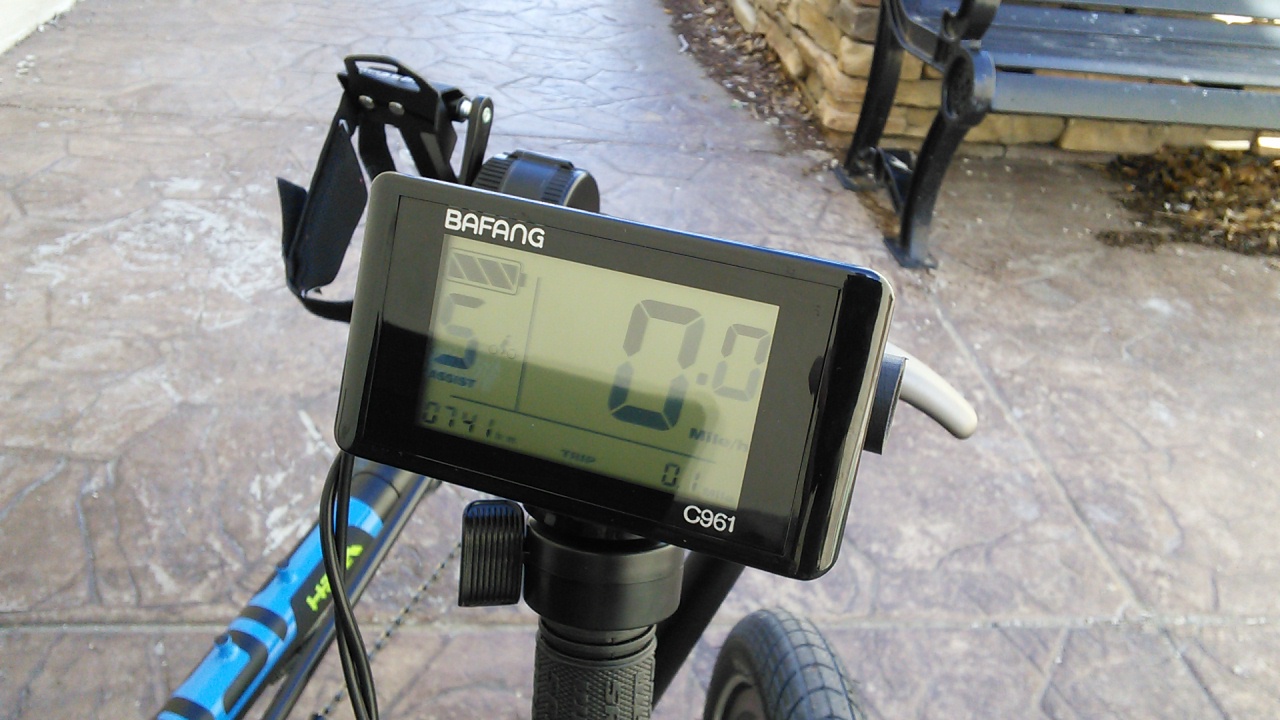 ---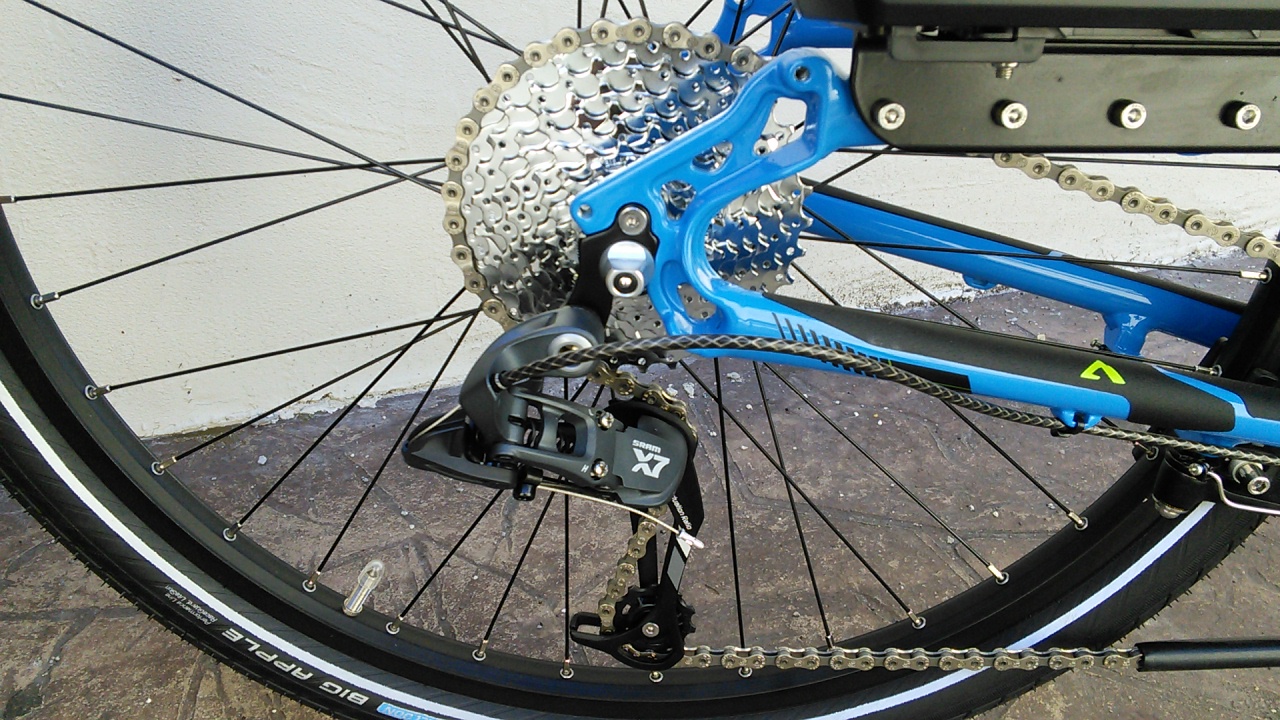 SRAM X7 9-Speed Long Cage Rear Derailleur - ***DISCONTINUED***

---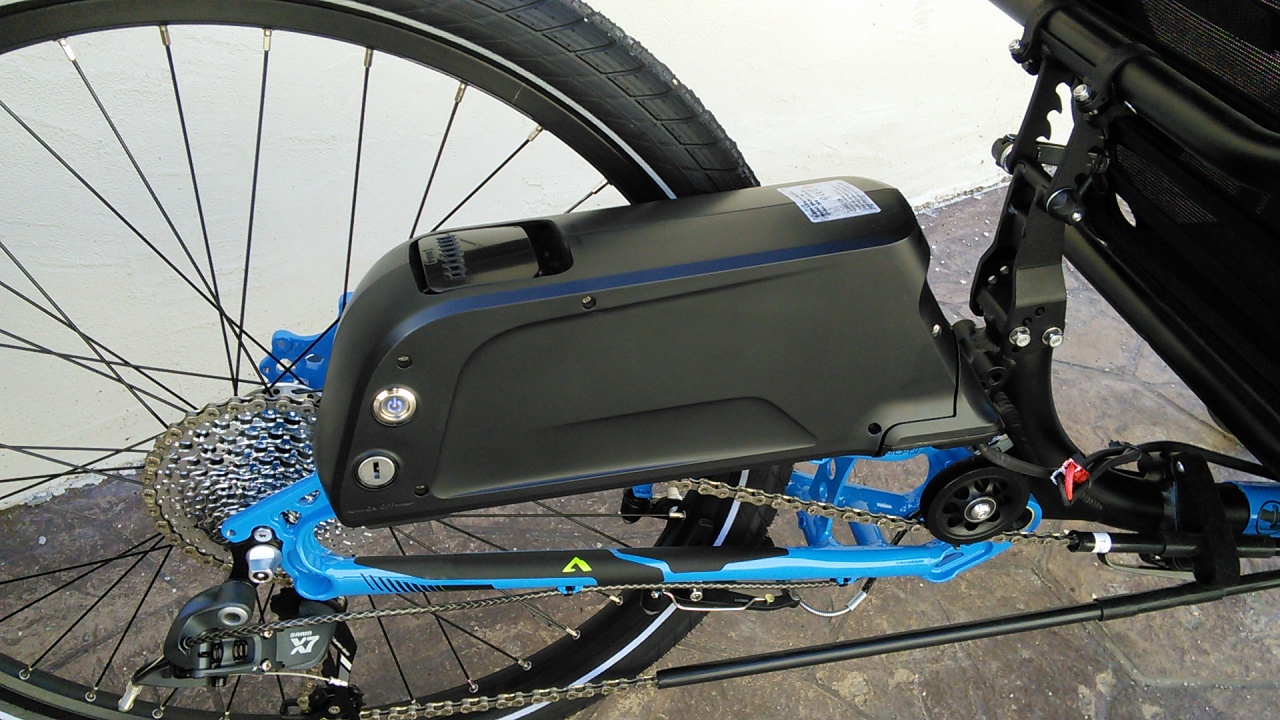 36v Panasonic Bottle Battery Sondors - Designed to plug right into the stock mount Use this and your stock sondors battery on the same ride (switch them out when one dies) Get better performance and 50 percent more range Only 6 pounds (lighter than stock pack) Made up of 40 Premium Panasonic Cells High performance BMS 25amp continuous and 50 amp burst BMS Battery Measurements: 12.5" x 3.5" x 3.5"

---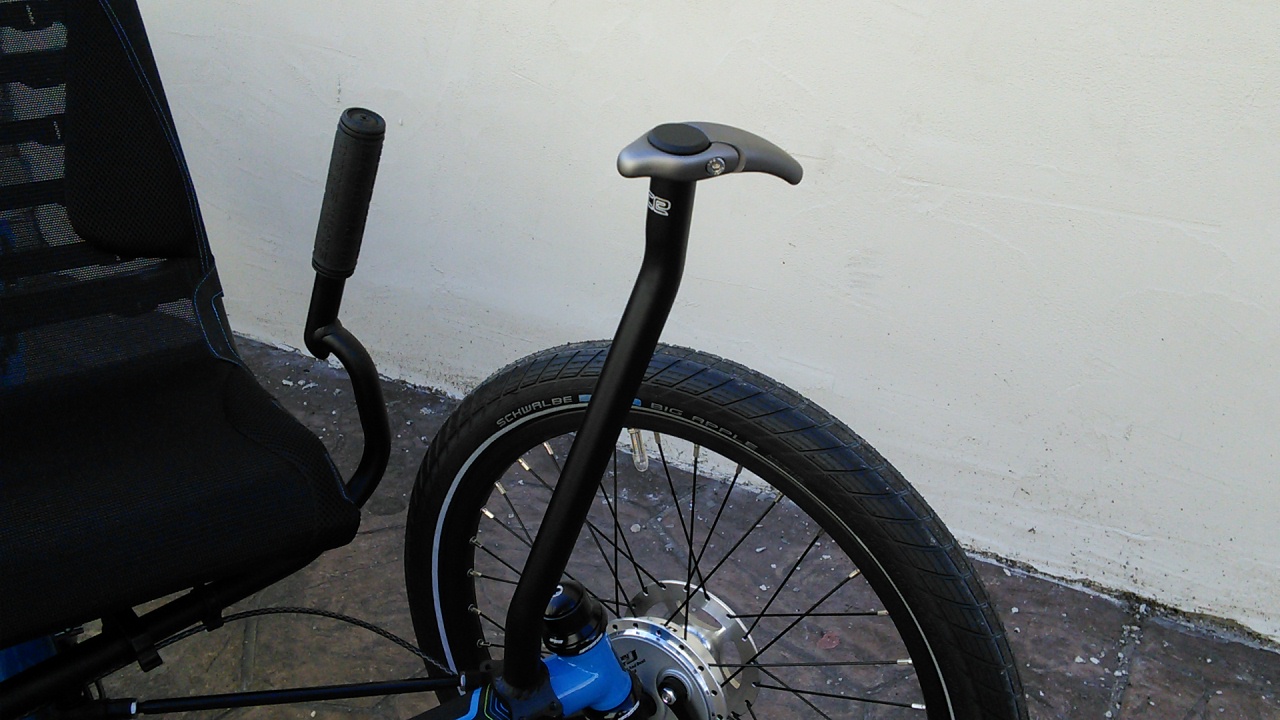 ICE Helping Handles for ICE Adventure - Adventure HD - Full Fat - Helping Handles offer the extra assistance you may need to get on and off your trike by giving secure leverage for a smooth recline and easier rise. These Helping Handles clamp firmly onto to the cross-axle of your ICE trike (Adventure Only) without interfering with the steering or ride; once fitted they do not need to be removed. Made from lightweight anodised aluminium with laser etched detailing, Helping Handles look stylish as well as being practical and convenient. This version works with Adventure and Adventure HD only.

---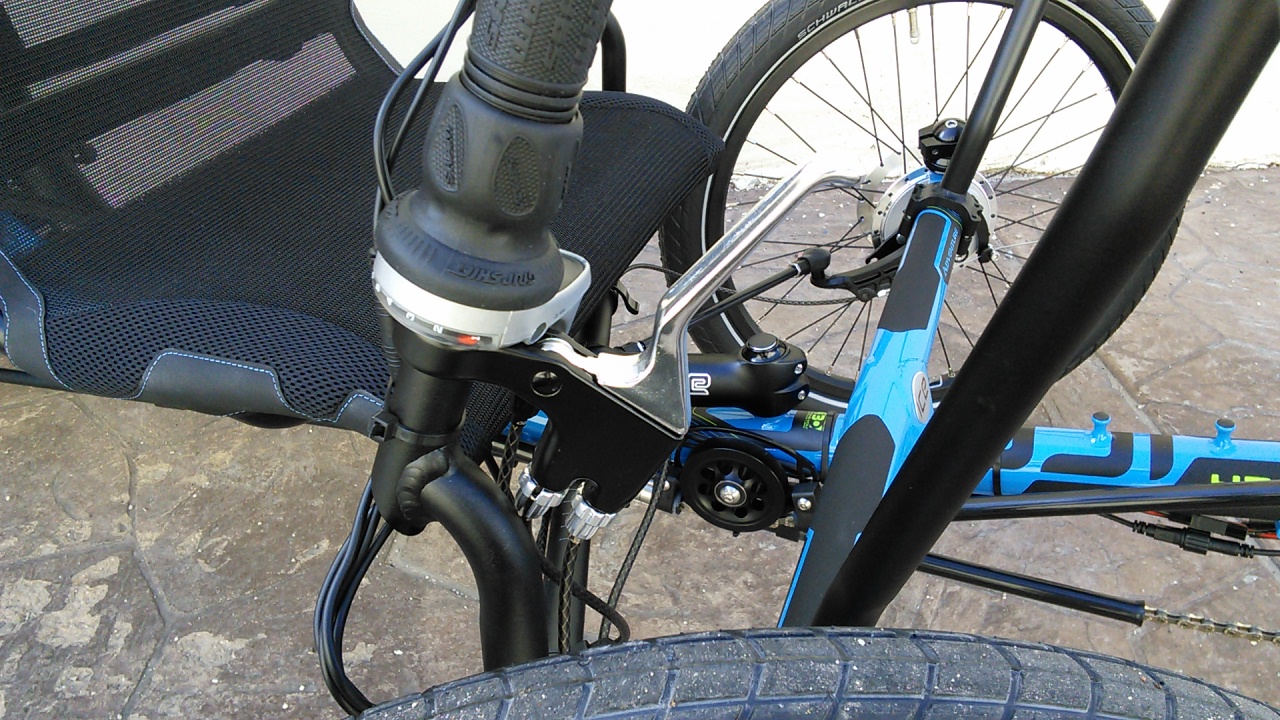 One Hand Brake Control Lever - LEFT Side Dual Pull - Do you need to operate all of the controls with one hand? Do you prefer to have no brake-steer? If you answered yes to either question, order this dual control brake lever! It's a single lever that operates both brakes and is compatible with all trikes we currently sell. -The Double Barrel lever pulls two long-pull brakes simultaneously -Forged aluminum lever and cast aluminum bracket -Three-finger design

All Controls on Right.
---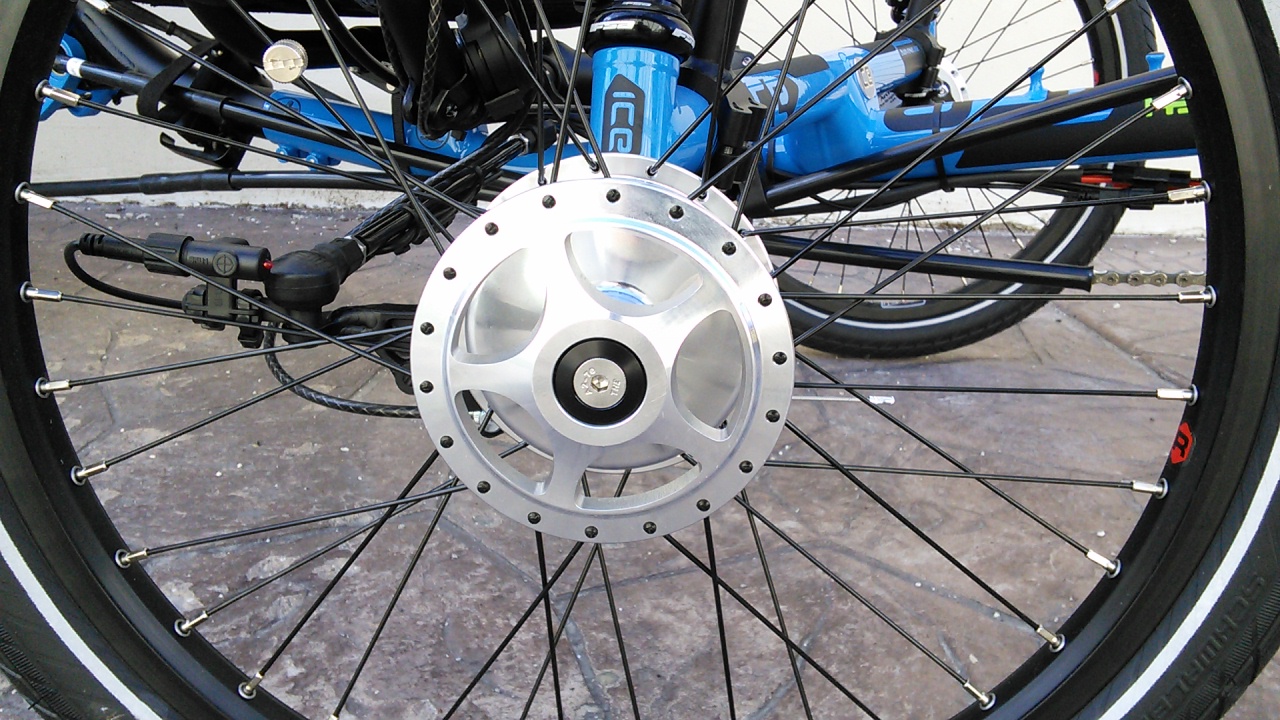 Drum Brakes
---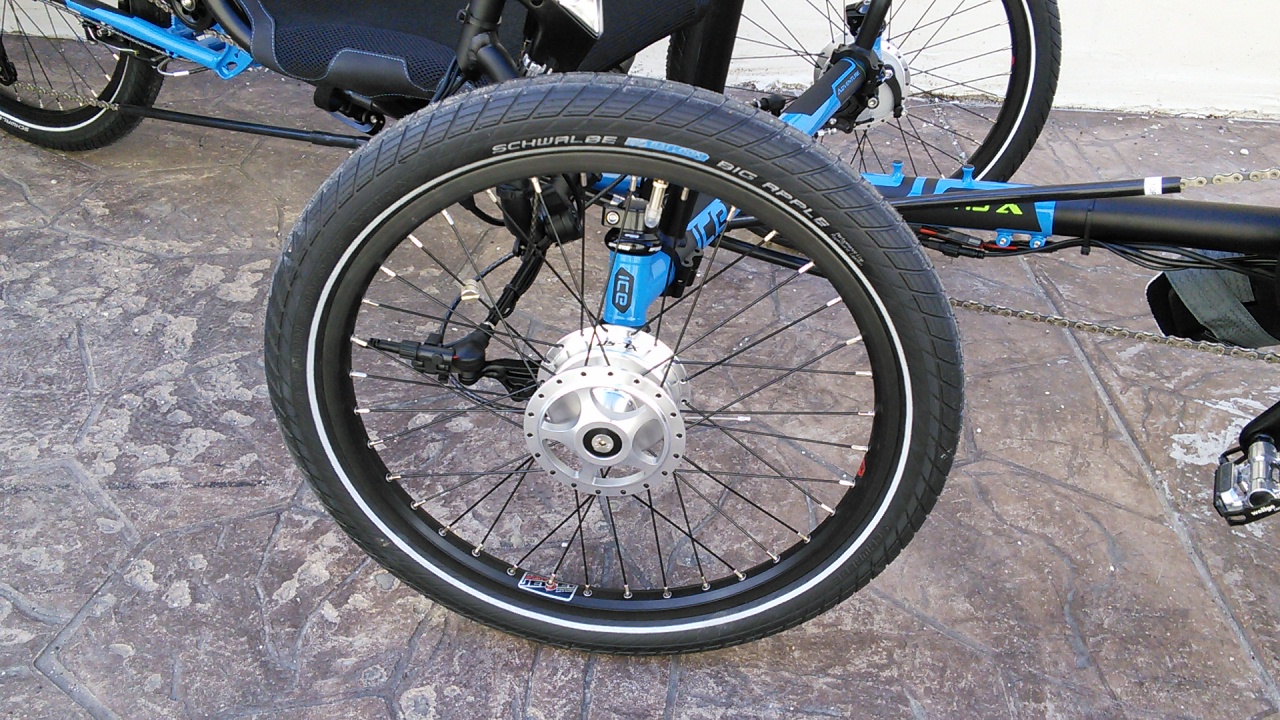 Schwalbe Big Apple 20x2.00 (50-406) HS430 Tire - Built in suspension. The tire suspension responds amazingly well - an advantage that is more important in everyday life than long spring travel. Using simple technology, cycling can remain low-maintenance and easy. -WIRE BEAD -PSI: 30-70

---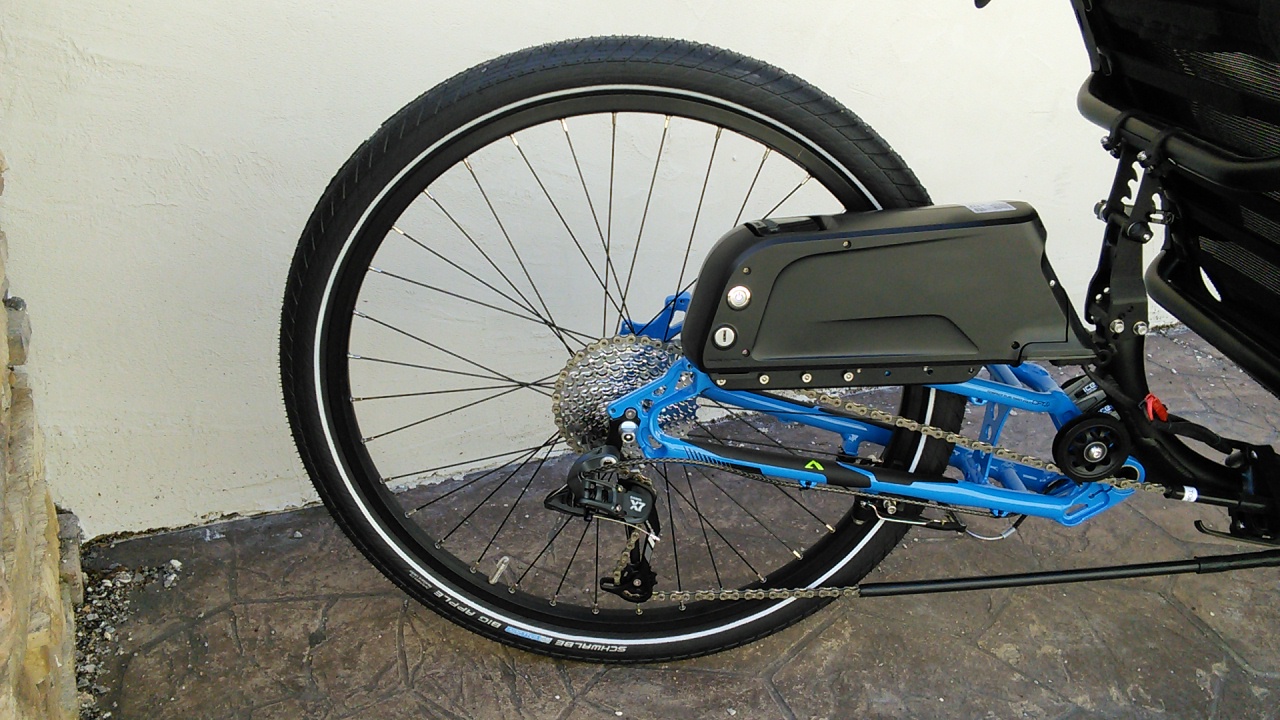 Schwalbe Big Apple 26x2.00 (50-559) HS430 Tire - Built in suspension. The tire suspension responds amazingly well - an advantage that in everyday life is more important than long spring travel. Using simple technology cycling can remain low-maintenance and easy. -WIRE BEAD -PSI: 35-70

---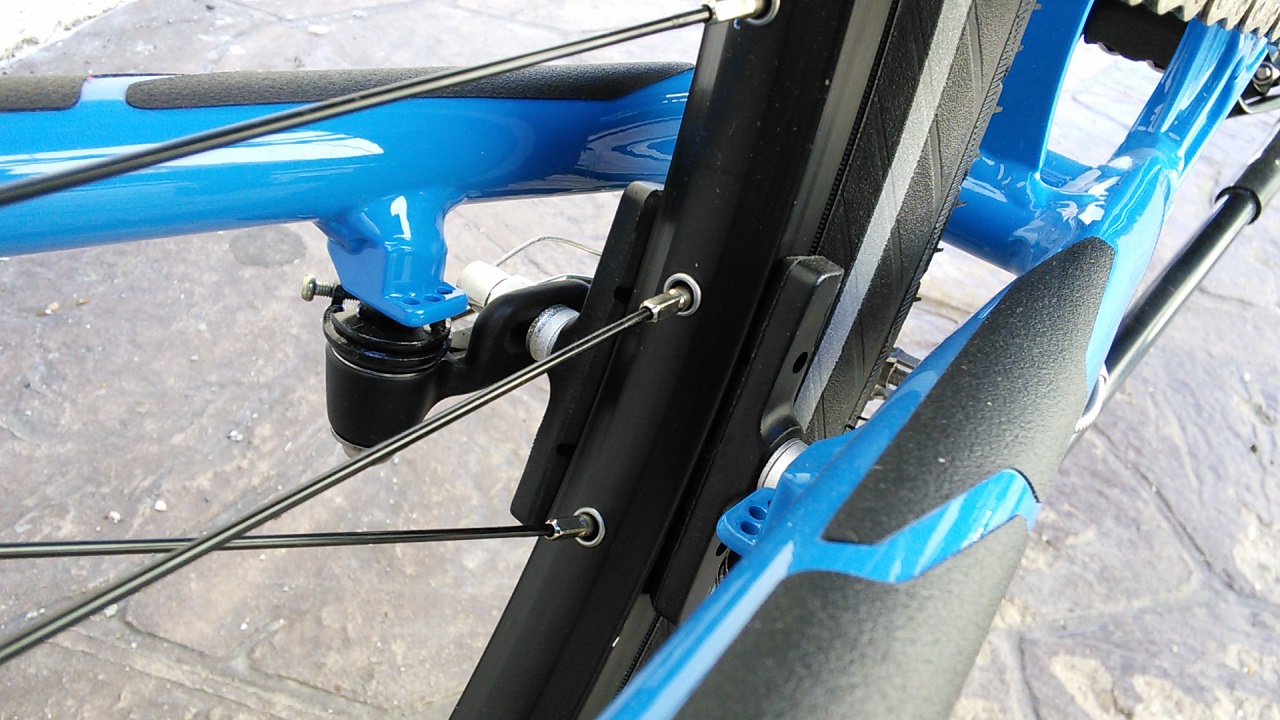 Rear Parking Brake With Friction Lever
---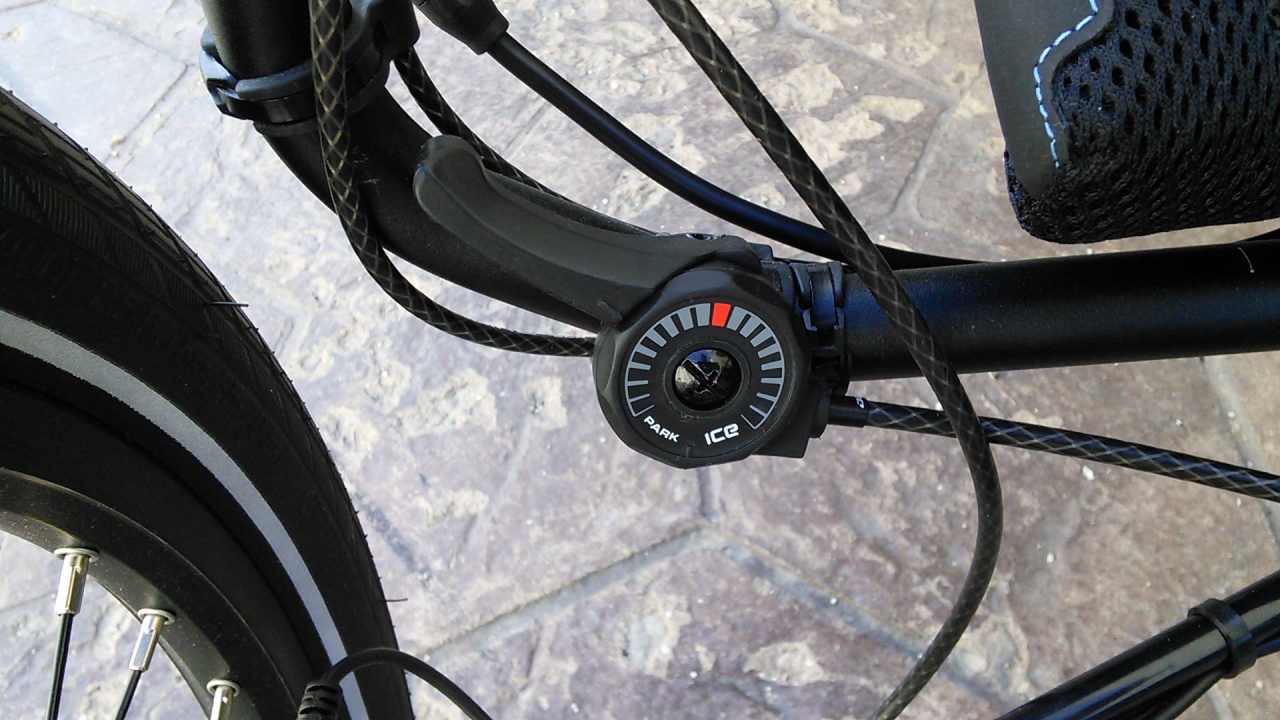 ---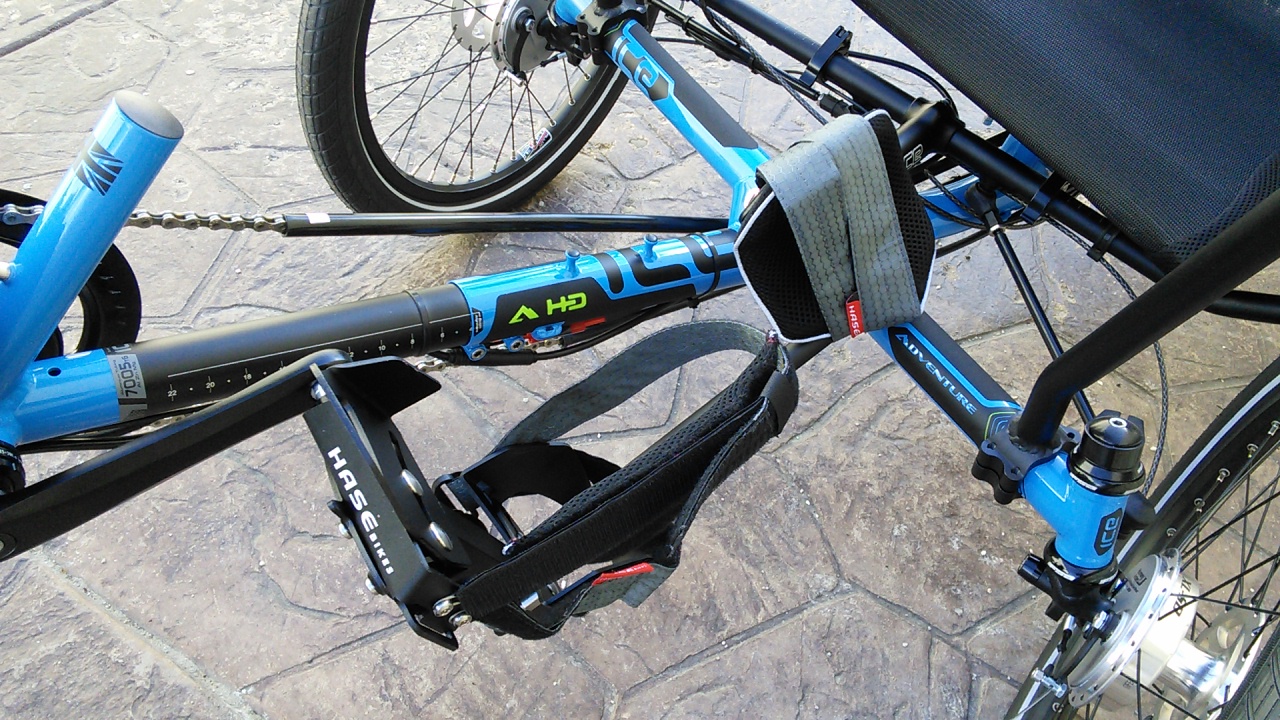 Adjustable Calf Support Pedal
---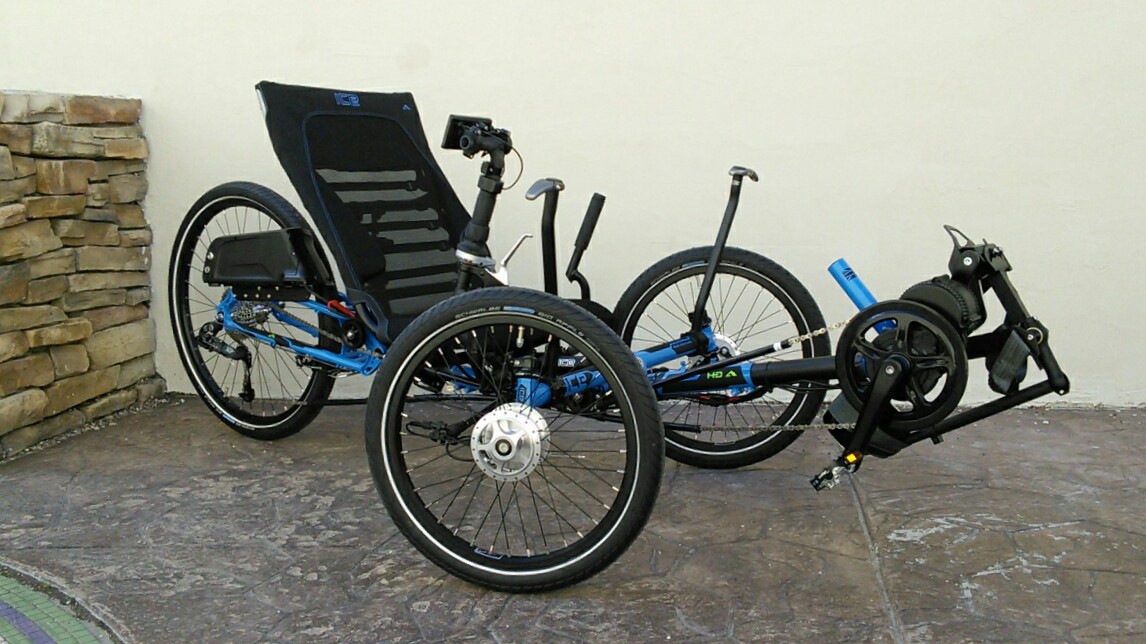 ---