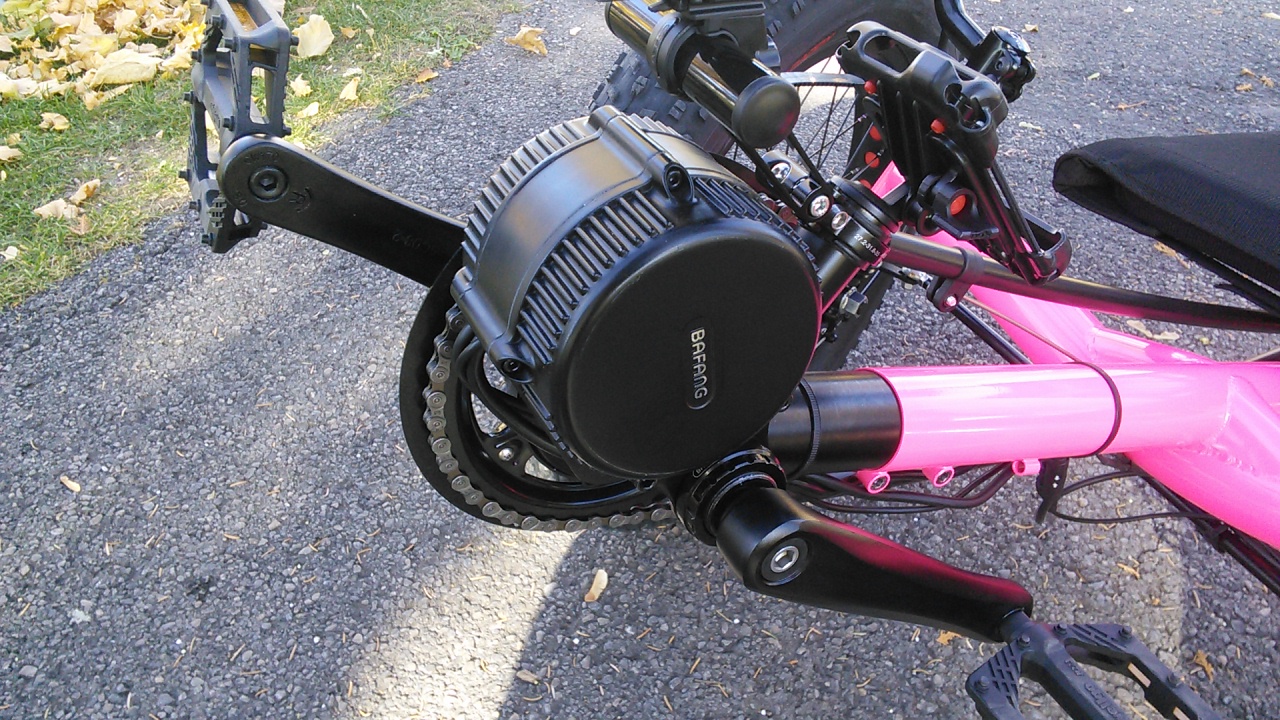 Bafang BBS-02 48volt 500watt Motor Assist
- This is a great option for those of you who are really into off-roading or for those who always seem to be climbing steep hills. The Bafang is a surprisingly quiet mid drive option that will add a lot of power to your ride. This is a great set up for those of you with a single chainring on your front crankset. If you're looking into getting a Fat Tad, a Quad, or even a KMX Tornado or Typhoon, this mid drive could be exactly what you need.
---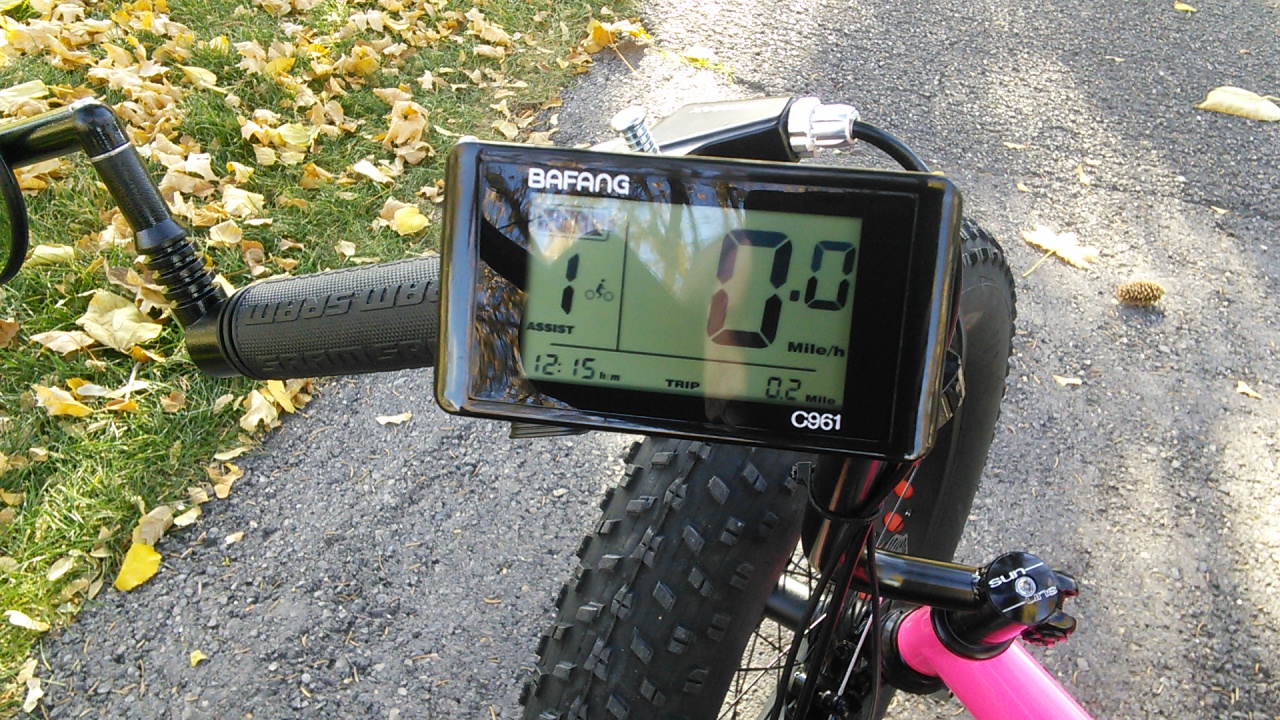 ---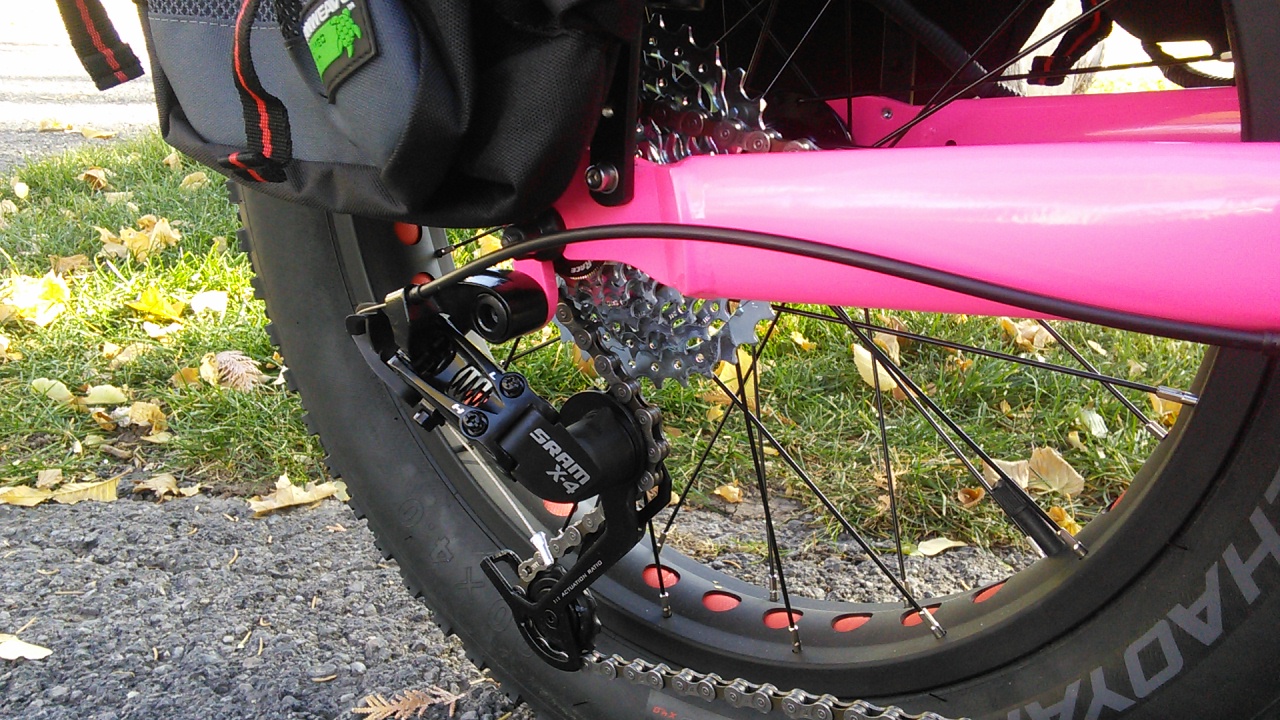 SRAM X.4 Long Cage Rear Derailleur - 7/8/9 Speed - Affordable and reliable derailleur is great for repairs and upgrades. -Compatible with 7-, 8-, and 9-speed systems -1:1 shifter-to-derailleur actuation ratio for precise light-action indexing

---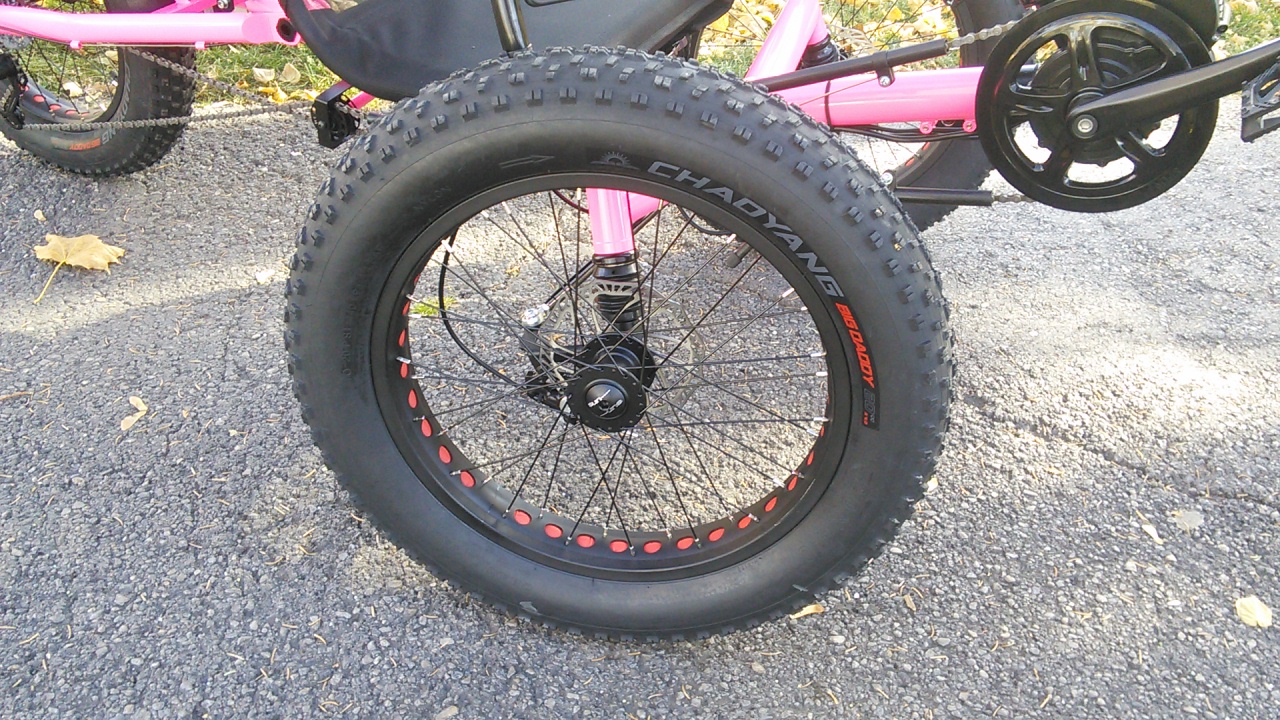 20x4" Fat Tires​
---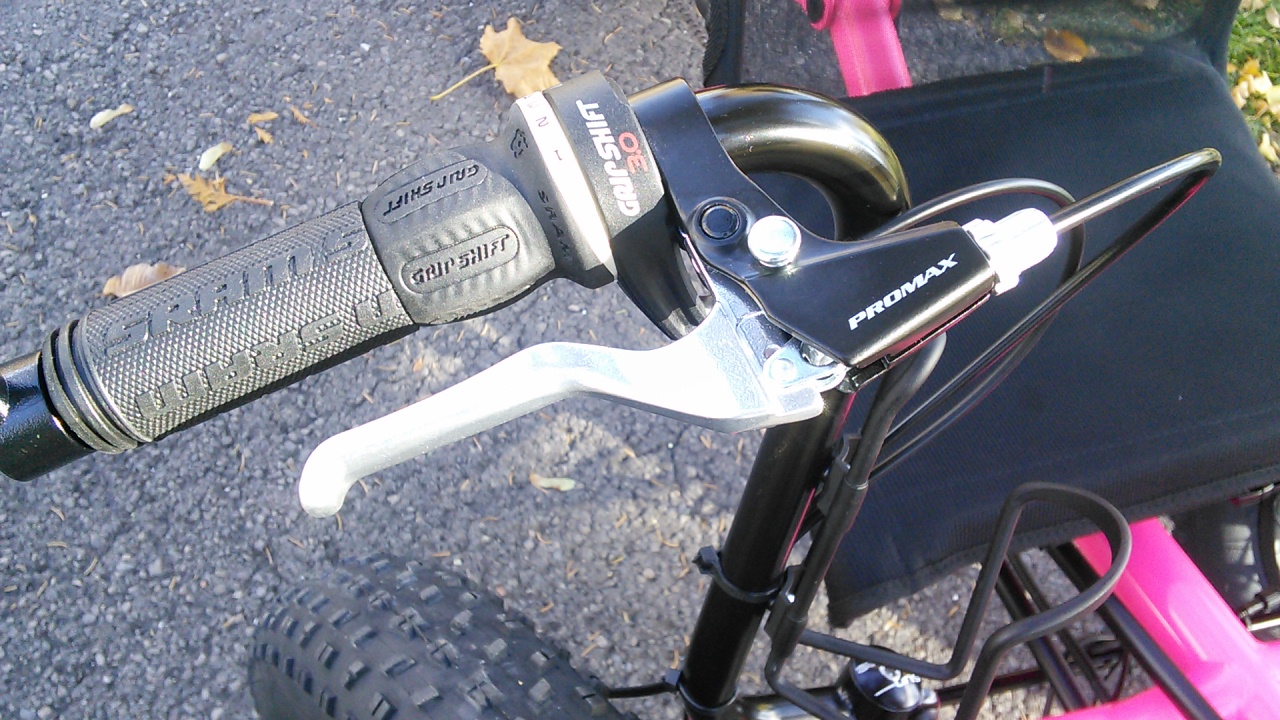 Locking Brake Lever Set
---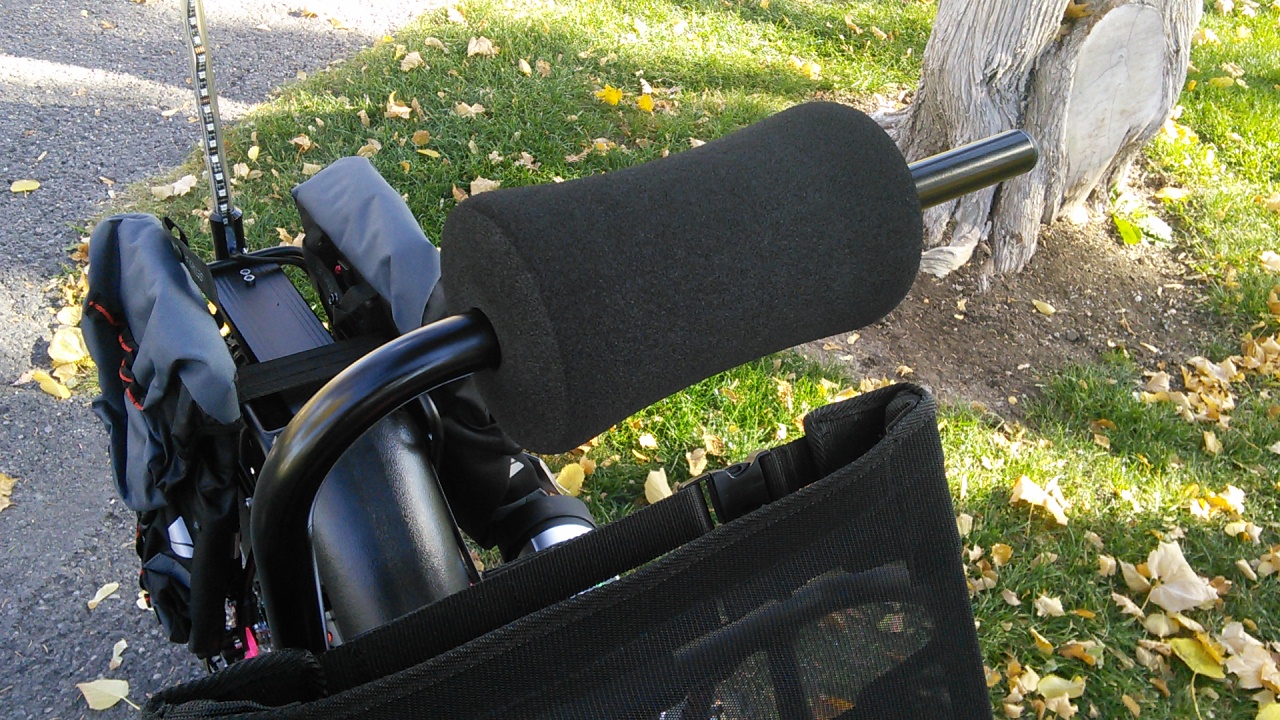 UTCustom Adjustable Super Headrest - Serious riders want serious comfort. That's why we created the Super Headrest. Our headrest is adjustable and functions as an additional support for your shoulders, neck, and head.

---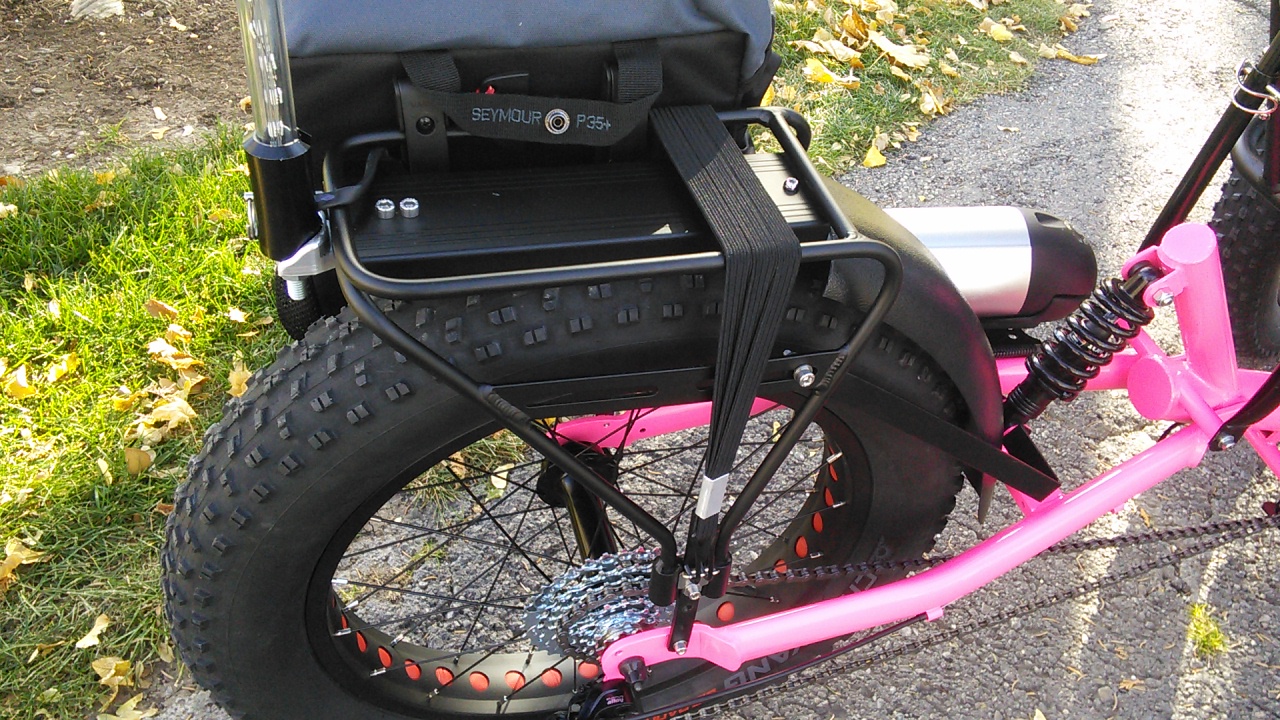 Utah Trikes Rack with Integrated Fender for Fat Tad
---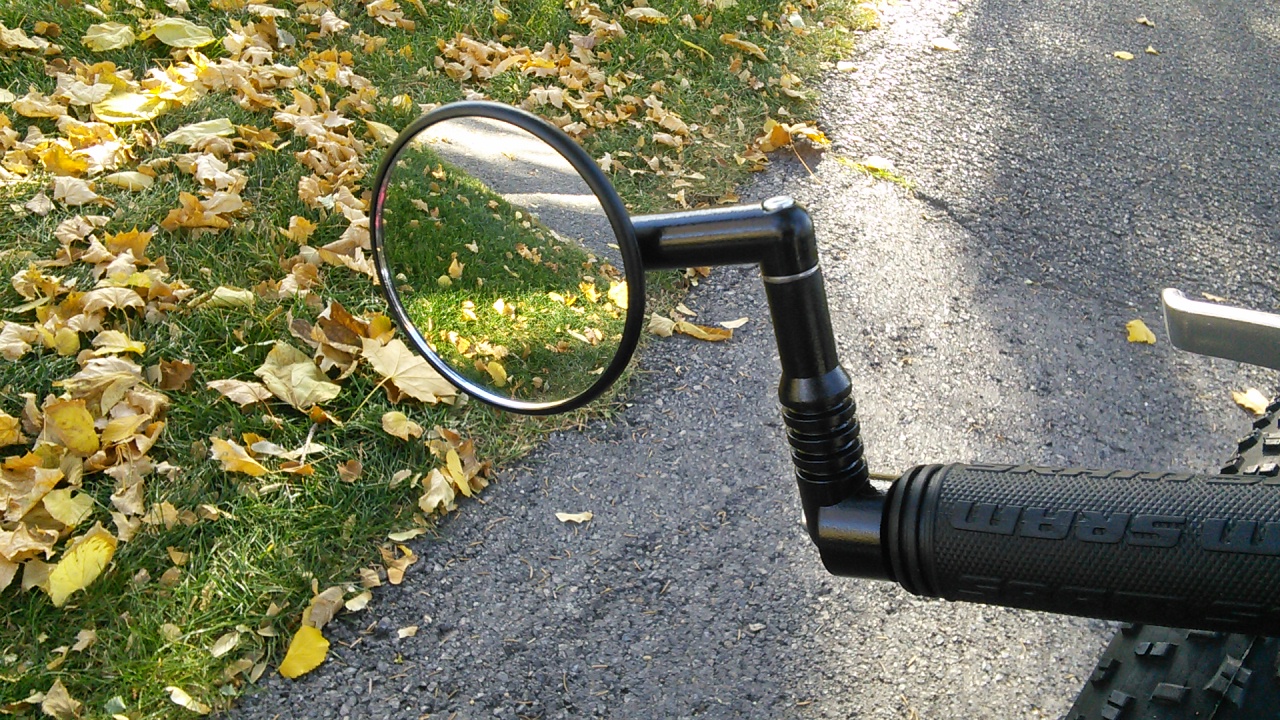 Mirrycle Mirror - The Mirrycle Mirror is by far the most popular mirror for recumbent trikes. It is well made, attaches to any 7/8in tube or handlebar and is easily adjustable. This is an essential safety item for anyone riding a recumbent bike or trike on the street.

---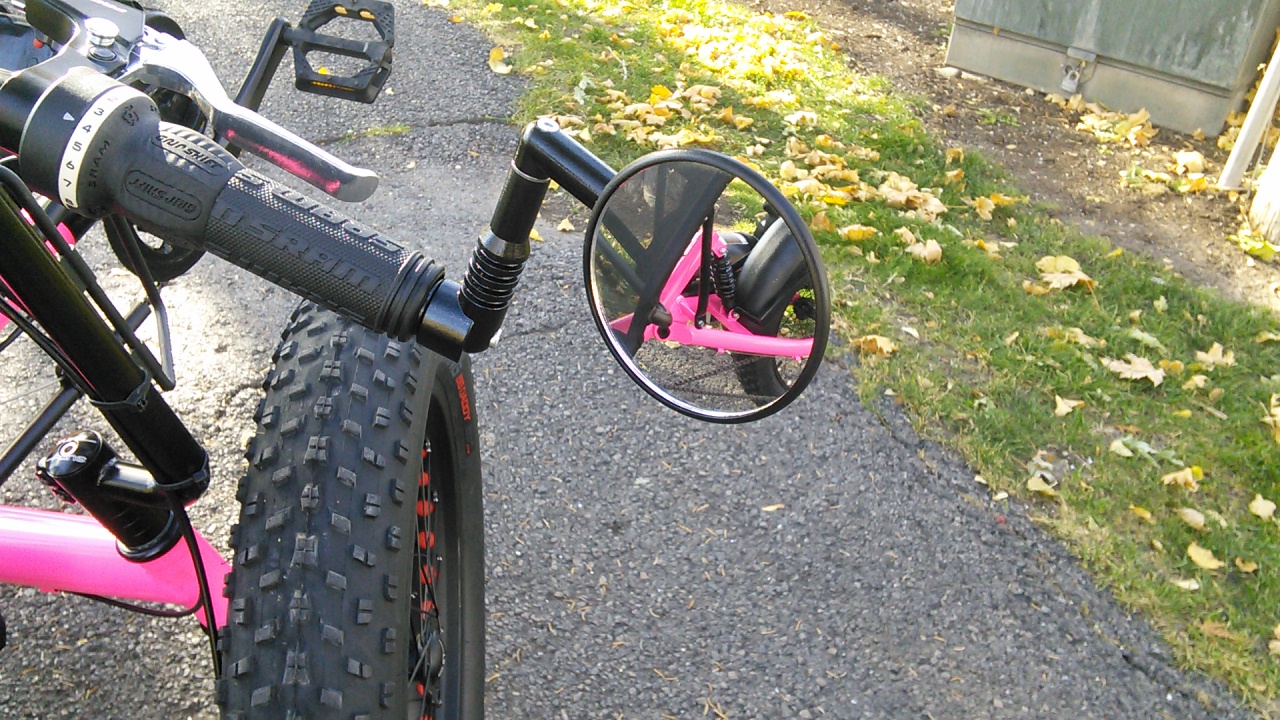 ---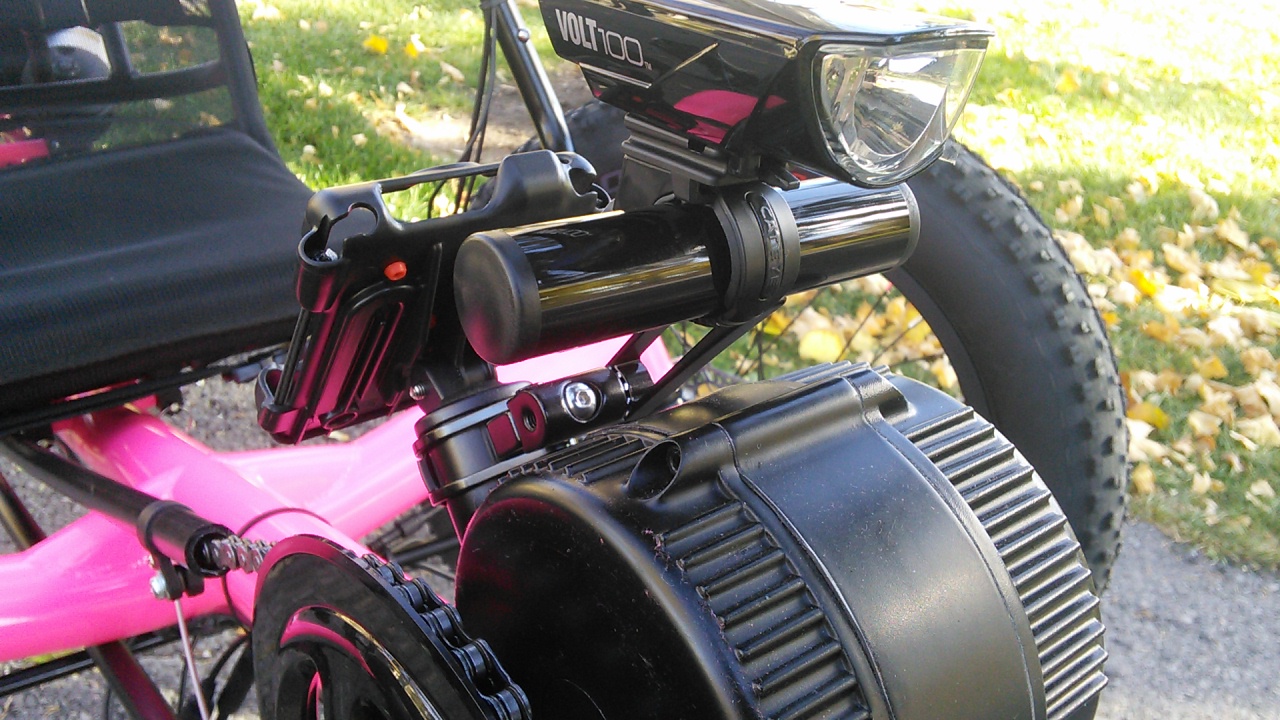 Minoura SwingGrip Accessory Mount Holder - The Minoura SwingGrip is a favorite accessory for recumbent bicycles and tadpole trikes. The most popular use is to mount it on the derailleur post on the recumbent trike boom. An easy way to add headlights or a computer display.

---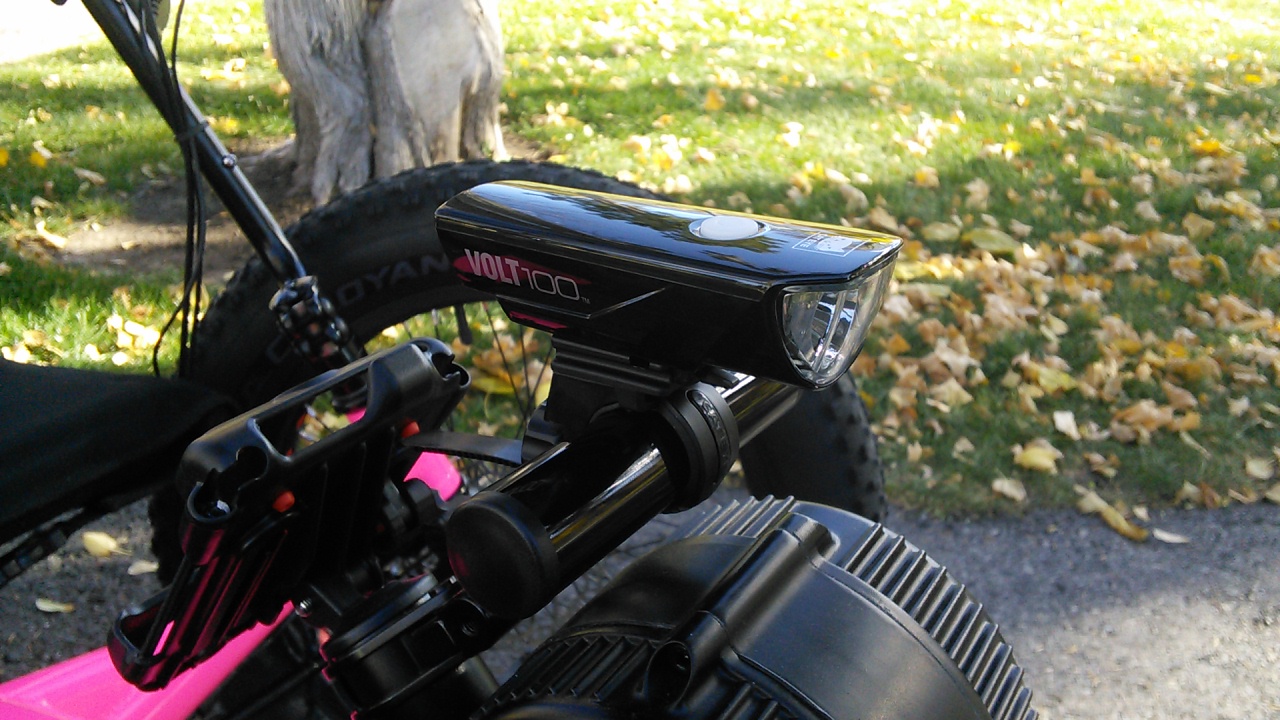 **NOT AVAILABLE** CatEye Volt 100 Rechargeable Safety Headlight - Don't Let the Dark Stop You! The Volt100 is an affordable USB rechargeable headlight with 100 lumen output. Features: 100 lumen output. USB rechargeable Li-ion Battery. High, low, and flashing modes. Easy to remove bracket. Low battery indicator. Mode memory returns to last used setting after turning off. Average run time 2 - 60 hours Modes/Run Time: -High: Approx. 2 Hours (100 Lumens) -Low: Approx. 6 Hours (30 Lumens) -Flashing: Approx. 30 Hours (150 Lumens) -Charge Time: Approx. 3 Hours Via USB Cable

---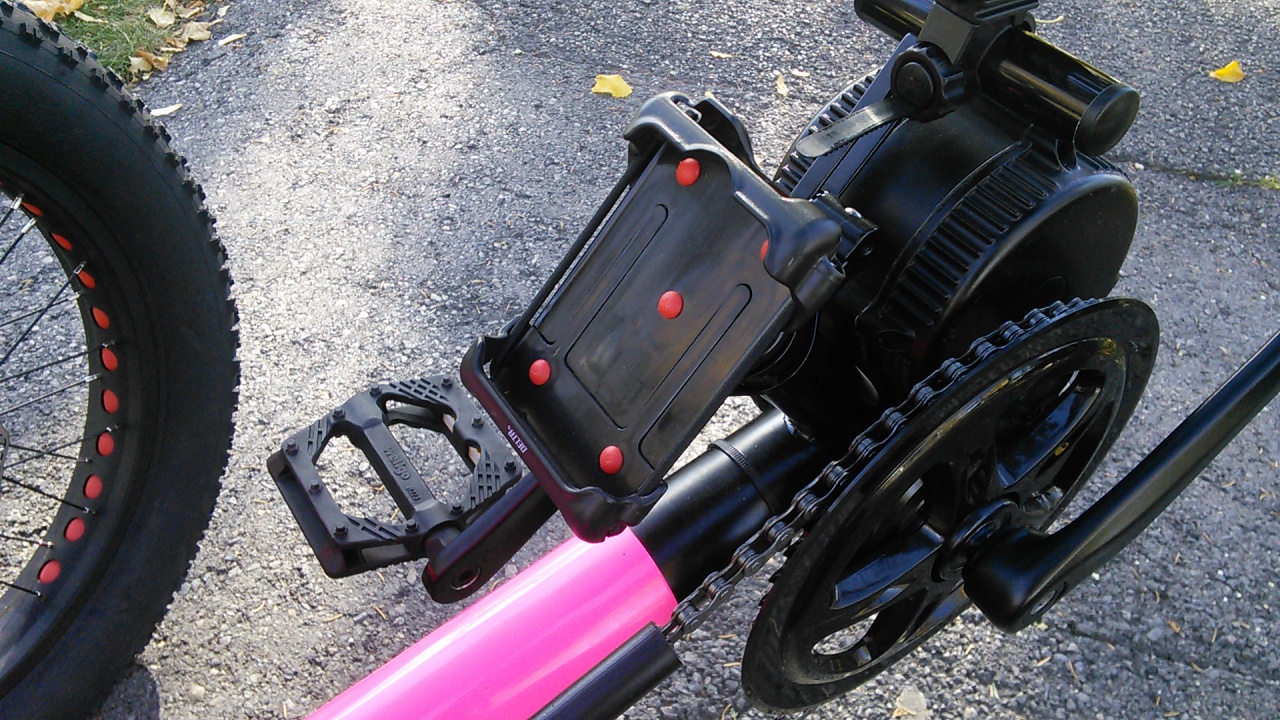 Delta Smartphone Phone Holder - Black - Securely mount a smartphone to your recumbent bike or trike.

---
---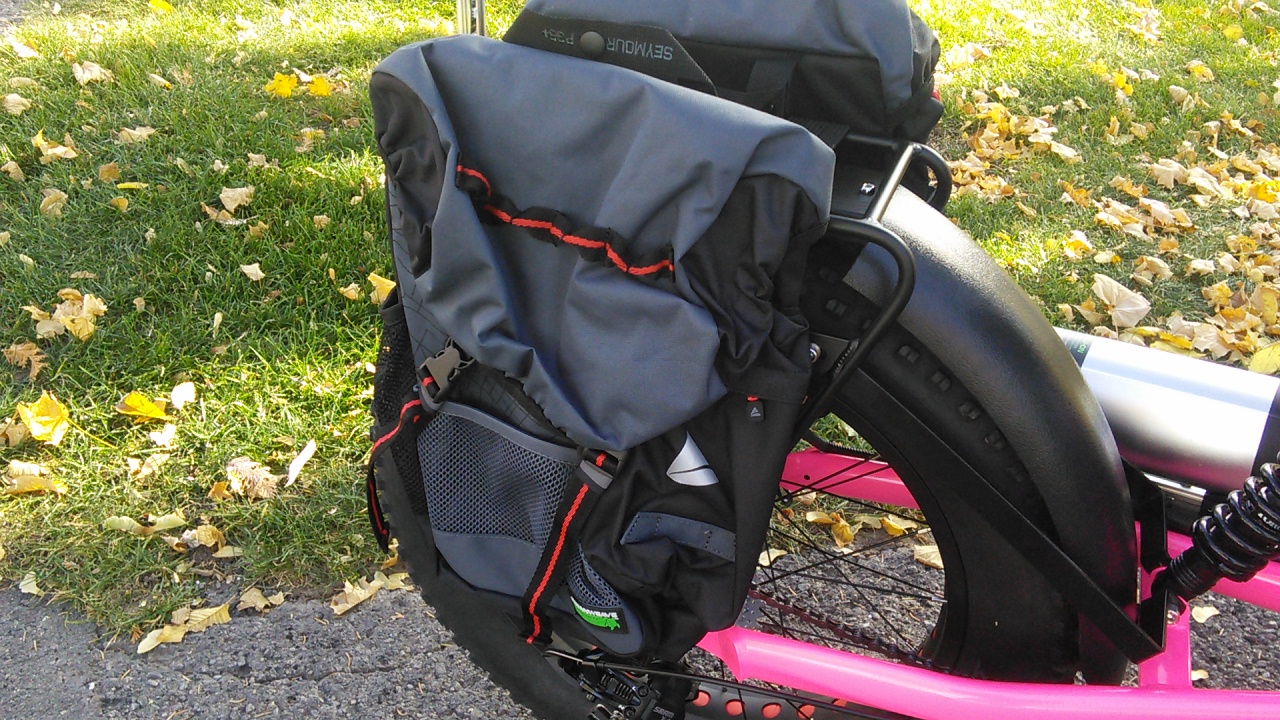 Axiom Seymour Oceanweave P35 Panniers - Gray/Black - The Seymour pannier series is designed with recycled materials to be environmentally conscious and offers features like ample storage, water resistance and easy off-bike carrying. -600D recycled fishnet Polyester with water resistant Polyurethane -Ultra-stiff Polyurethane backing place for on-bike stability -3M reflective accents and light clip -Carrying handle for off-bike use -Adjustable upper flip-lock rack hooks are compatible with 6-16mm rails -Lower slide lock and flip lock secure bags to rack

---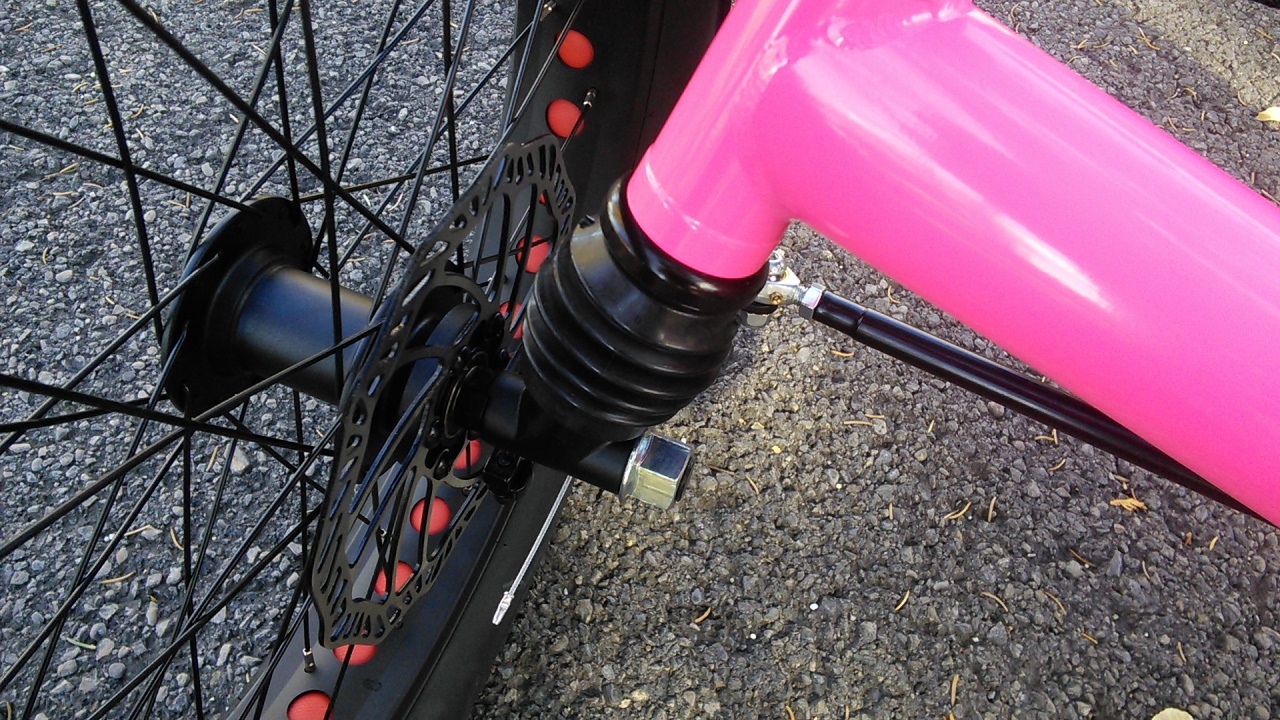 ---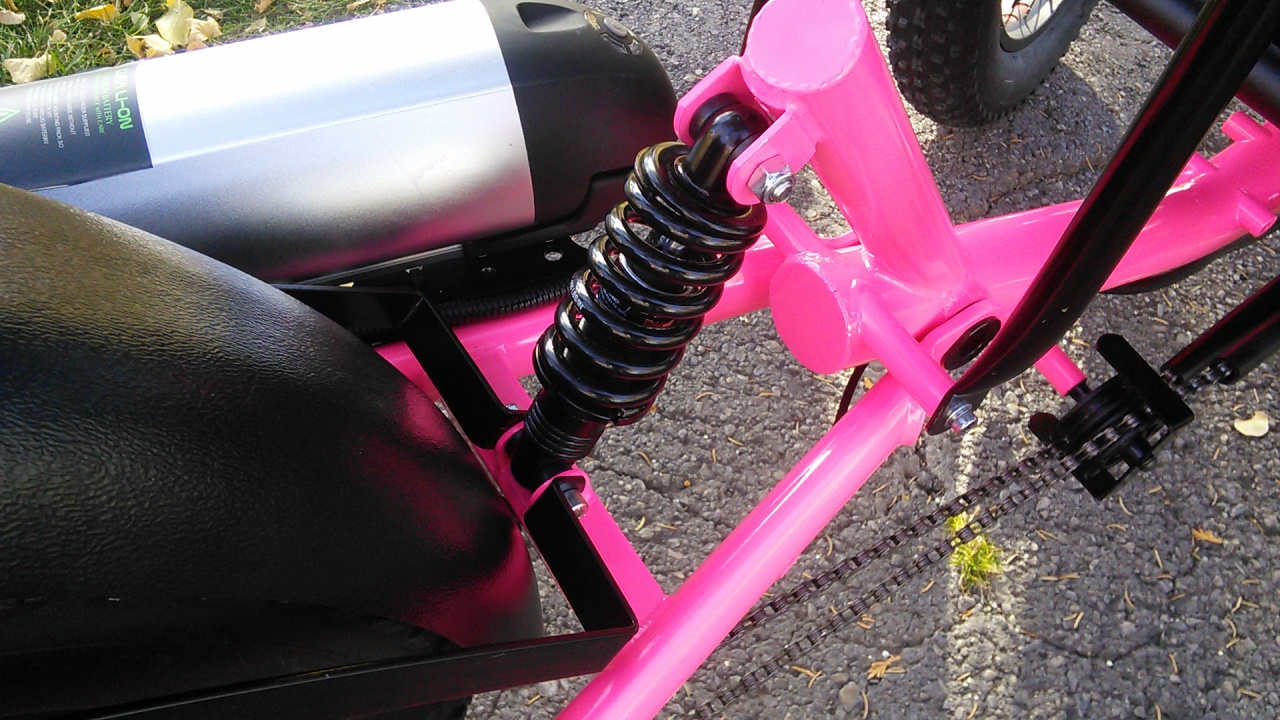 ---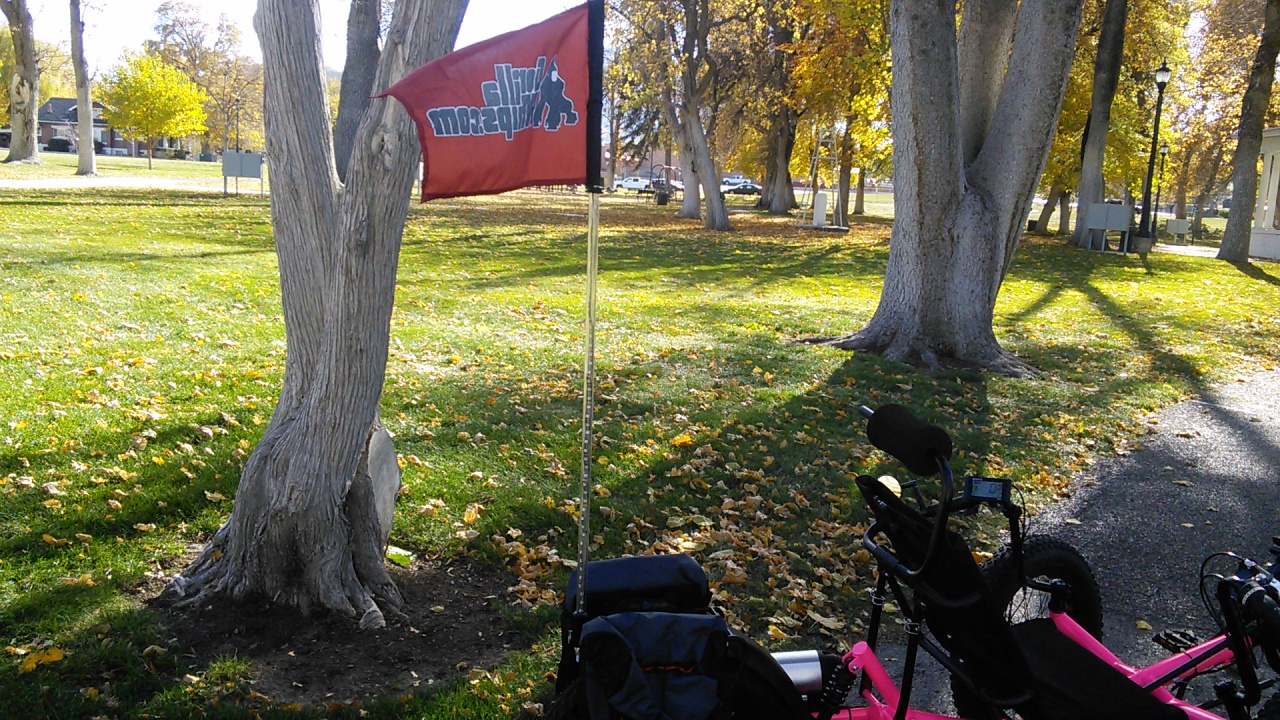 Custom Lighting-LED Light Whip
---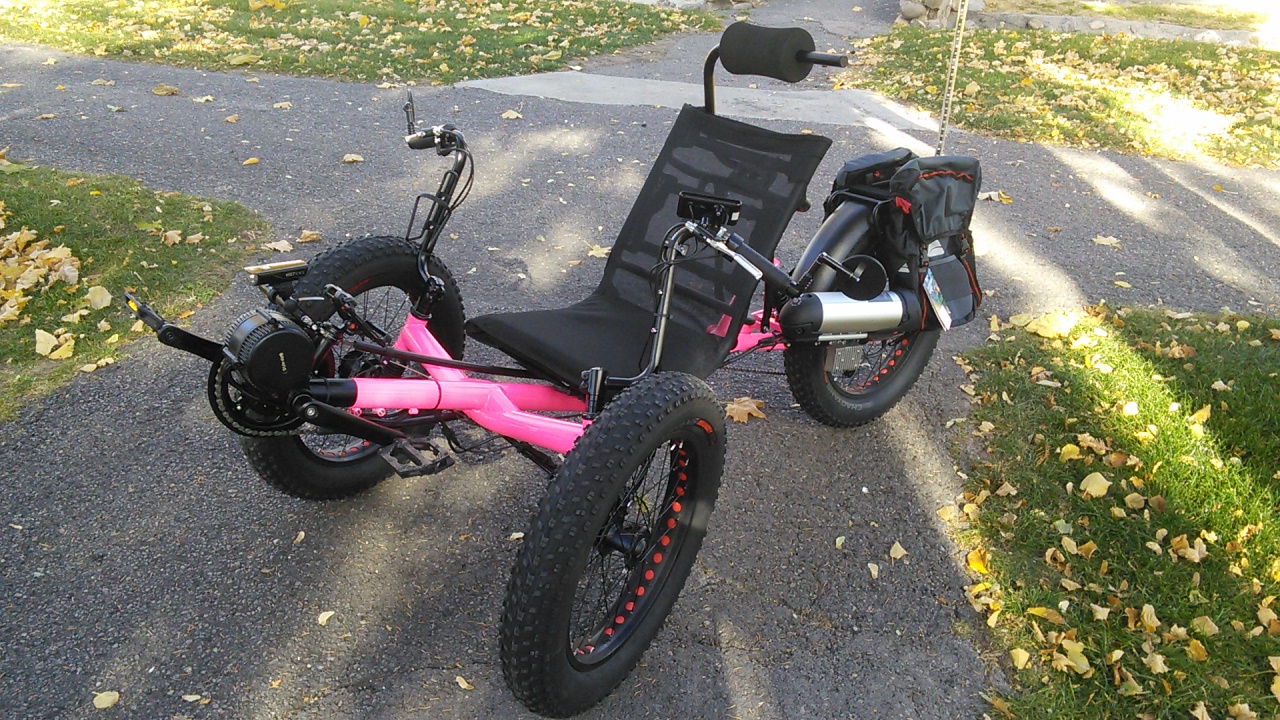 ---