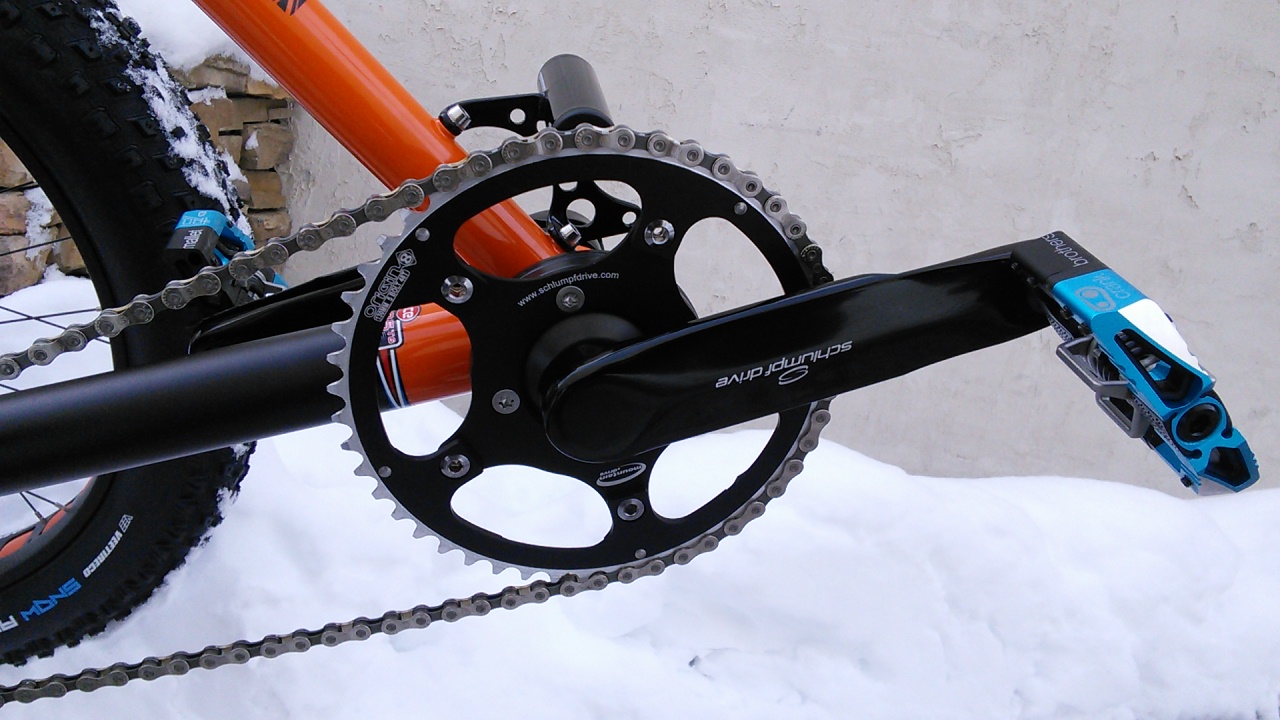 Schlumpf Mountain Drive (Basic model without chainring, trouser guard, crankarms, etc)
- Elegant and durable enough to last a lifetime, Schlumpf gearing systems are high-precision devices manufactured with passionate enthusiasm. Since 1992, mountain-drives have been used by thousands of people around the world to extend the gearing range of both derailleur- and hub-gearing systems.
---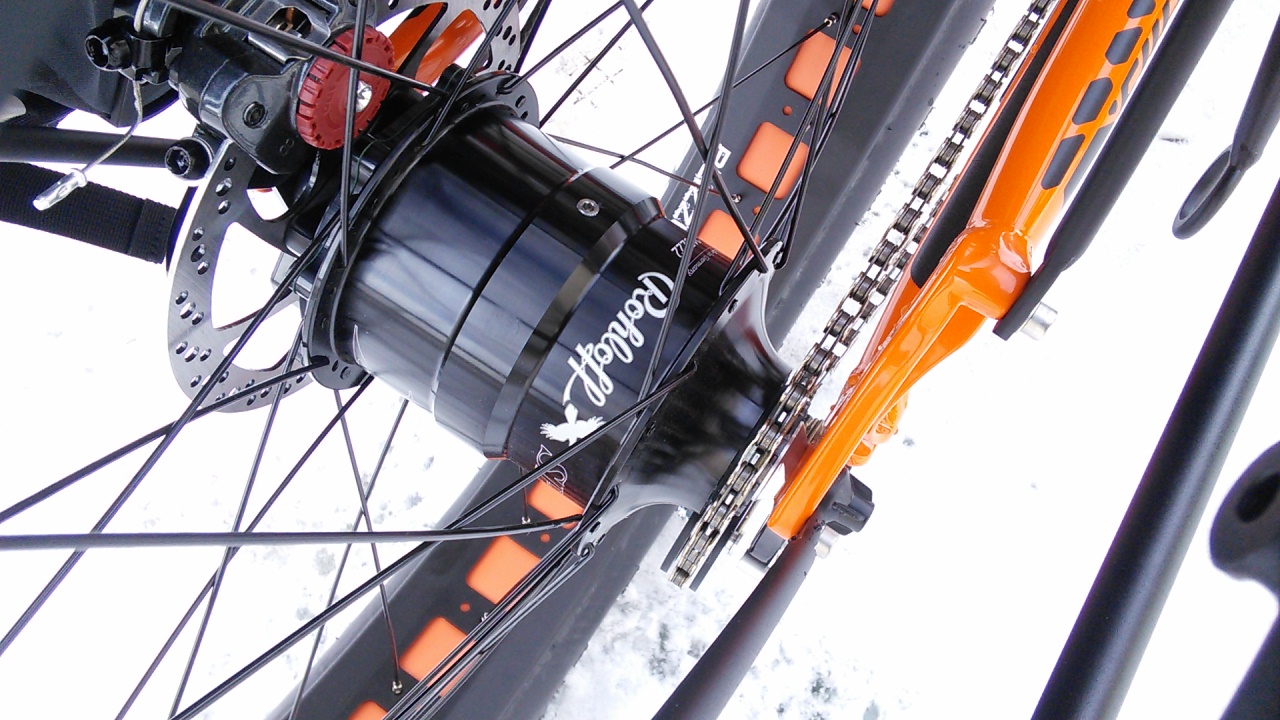 Rohloff Drivetrain Wheel with OEM2 Tensioner Chain - The Rohloff 14-speed transmission is the ultimate in internal gearing. All gears are evenly spaced and can be shifted while pedaling or standing still. Low maintenance and reliability is the name of the game here.

---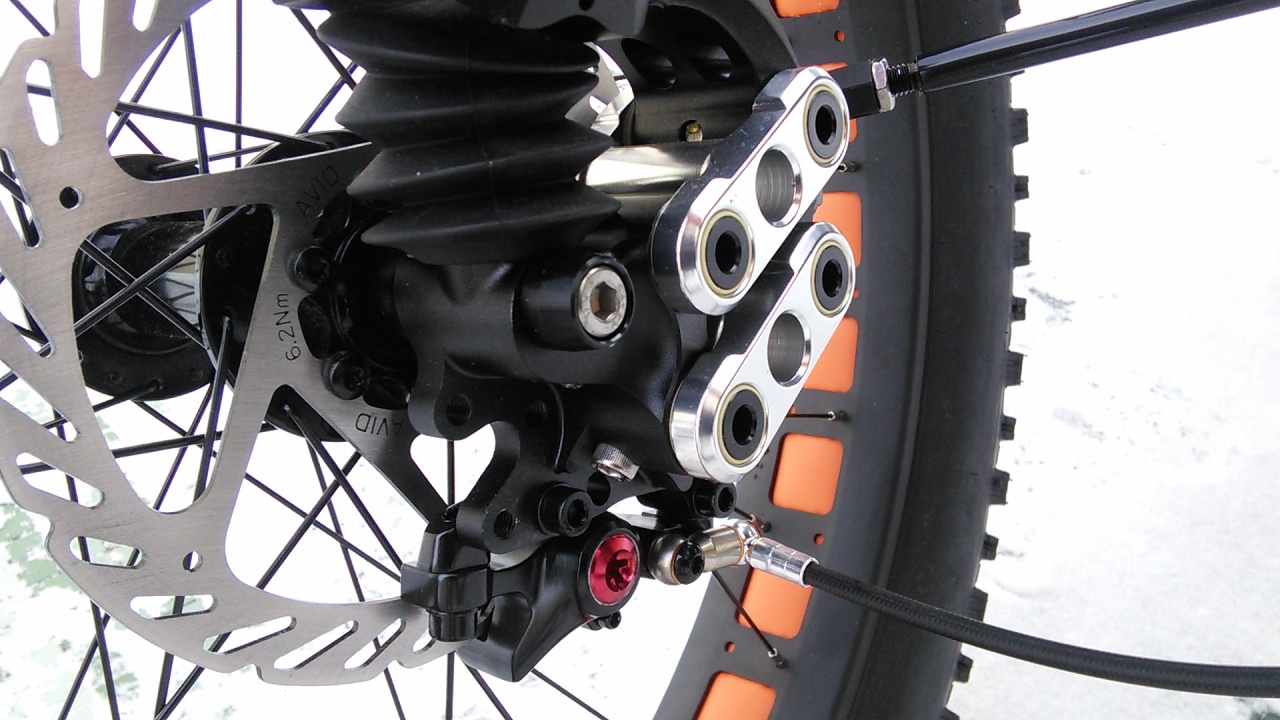 Full Fat Front Suspension Upgrade - Front Suspension Upgrade for ICE Full Fat.

---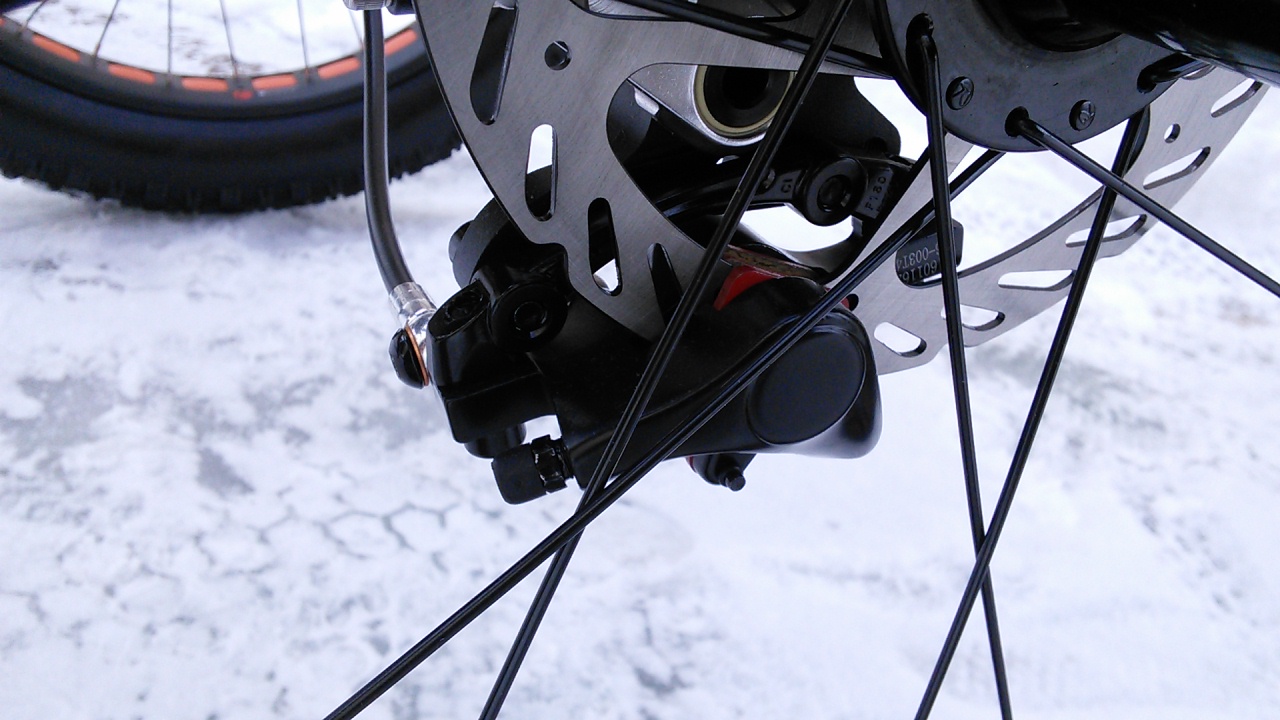 Tektro Hydraulic Disc Brakes.
---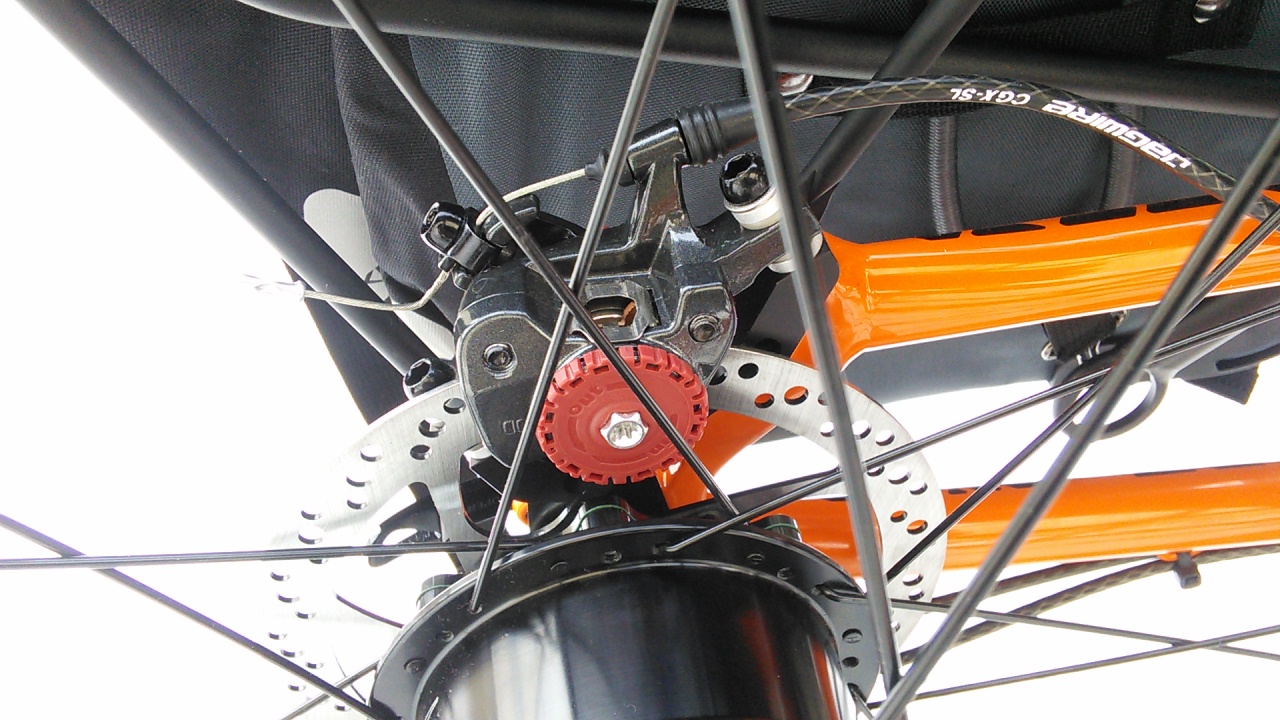 Avid BB7 Rear Disc Parking Brake Upgrade Kit - Friction Lever - Complete kit to allow the addition of a rear parking brake. Includes an Avid BB7 mechanical disc brake and rotor, parking brake lever for fitting on the handle bar and a cable. The rear hub must be disc brake compatible and ready to take the rotor supplied in the kit.

---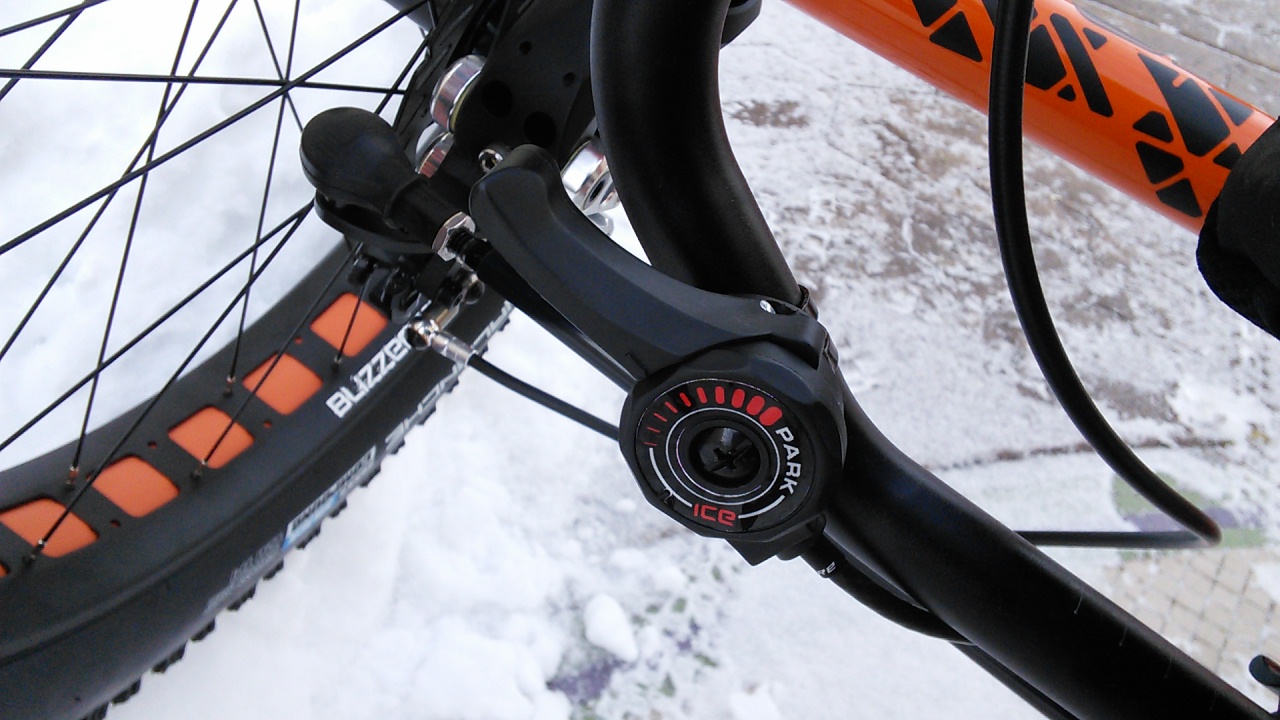 ---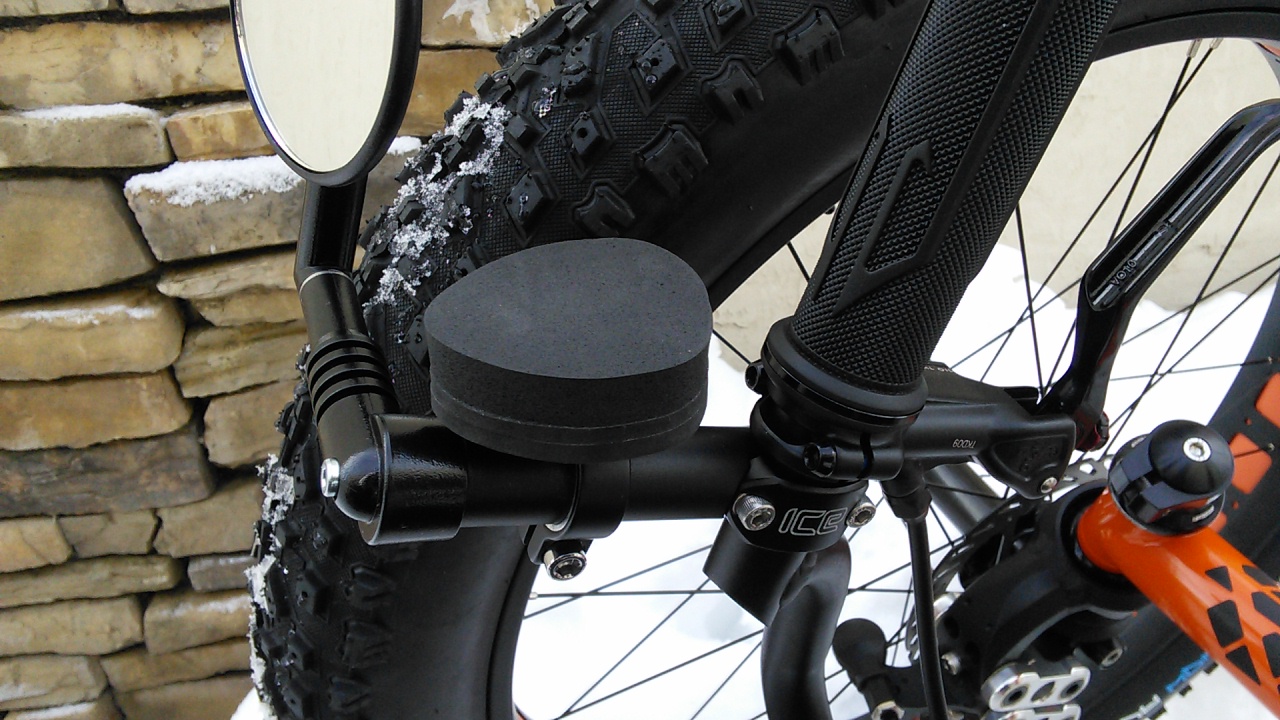 Catrike Hand Rest Pair - A mount that attaches to the lower handle bar of a Catrike to rest your wrist on as you ride. Includes adjustable clamps and foam pads.

---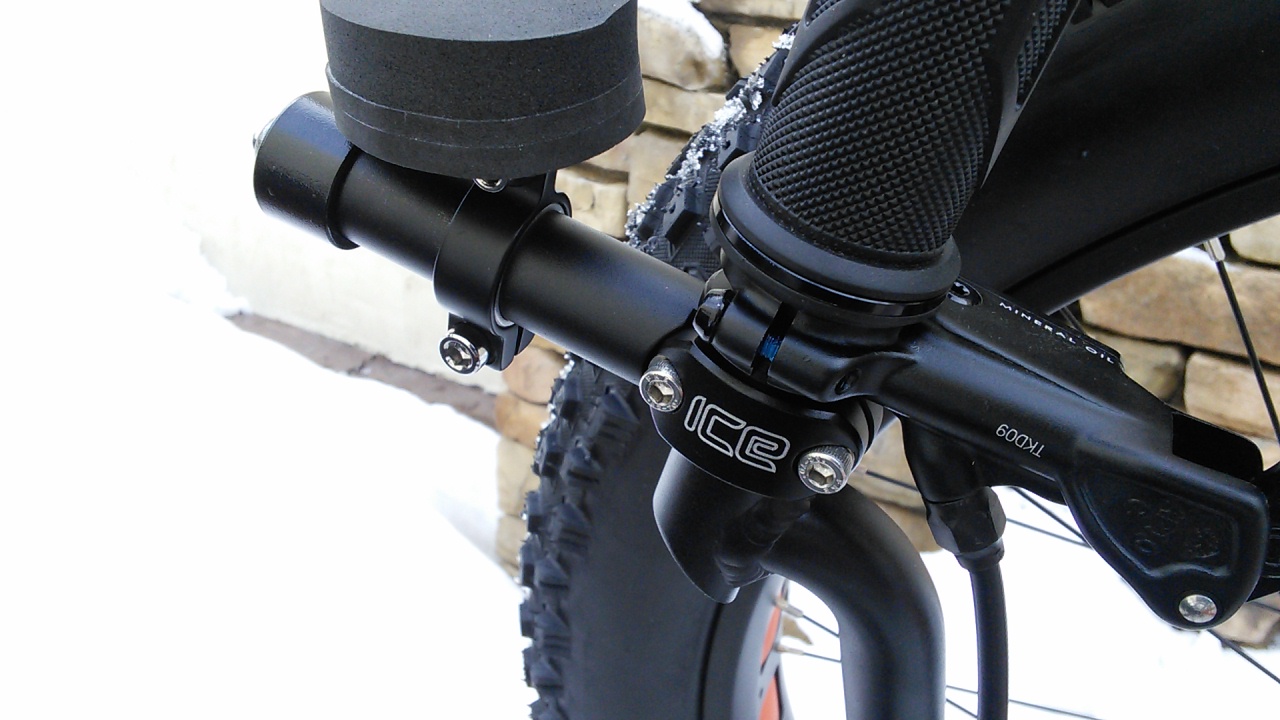 ICE Mirror and Accessory Mount - The ICE Mirror Mount attaches just below the hand grip providing you with an alternative fixing point for your mirror. (Mirror not included). Works with other trikes too. Provides a 7/8in tube to mount shifters, computers, lights and more.

---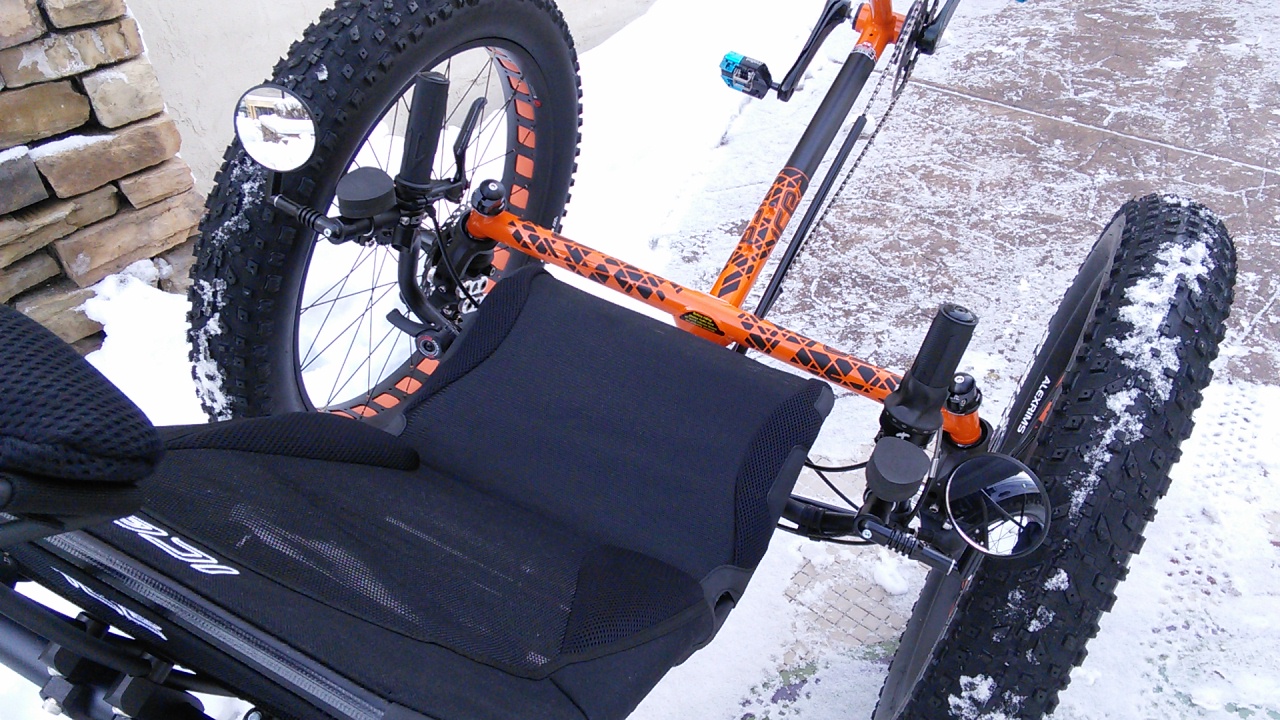 Double Mirrycle Mirrors.
---

ICE Ergo-Flow Mesh Seat with Integral Pocket (Mounts Included) -

---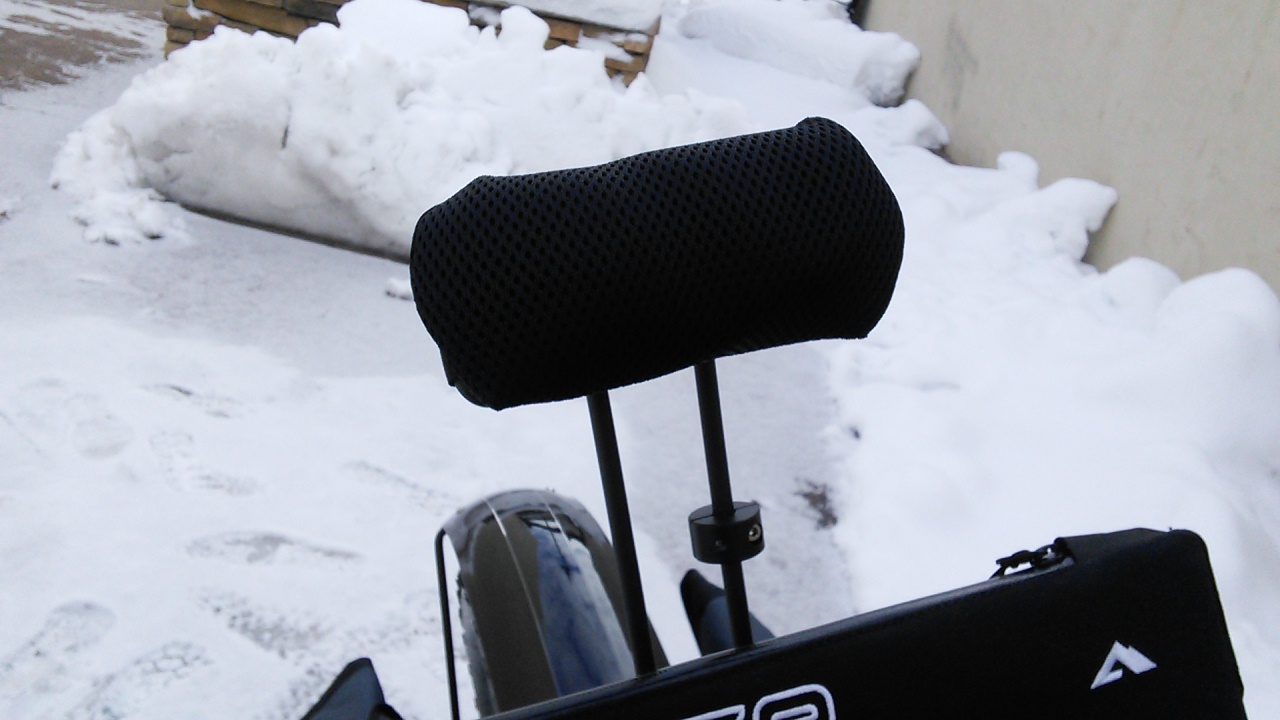 ICE Adjustable Neck Rest - For Ergo-Flow Mesh Seat - Fully adjustable for height and angle, removable padded cover. Very comfortable going up hills especially when the trike is set to a more reclined seat angle. Also a nice feature when relaxing at a standstill.

---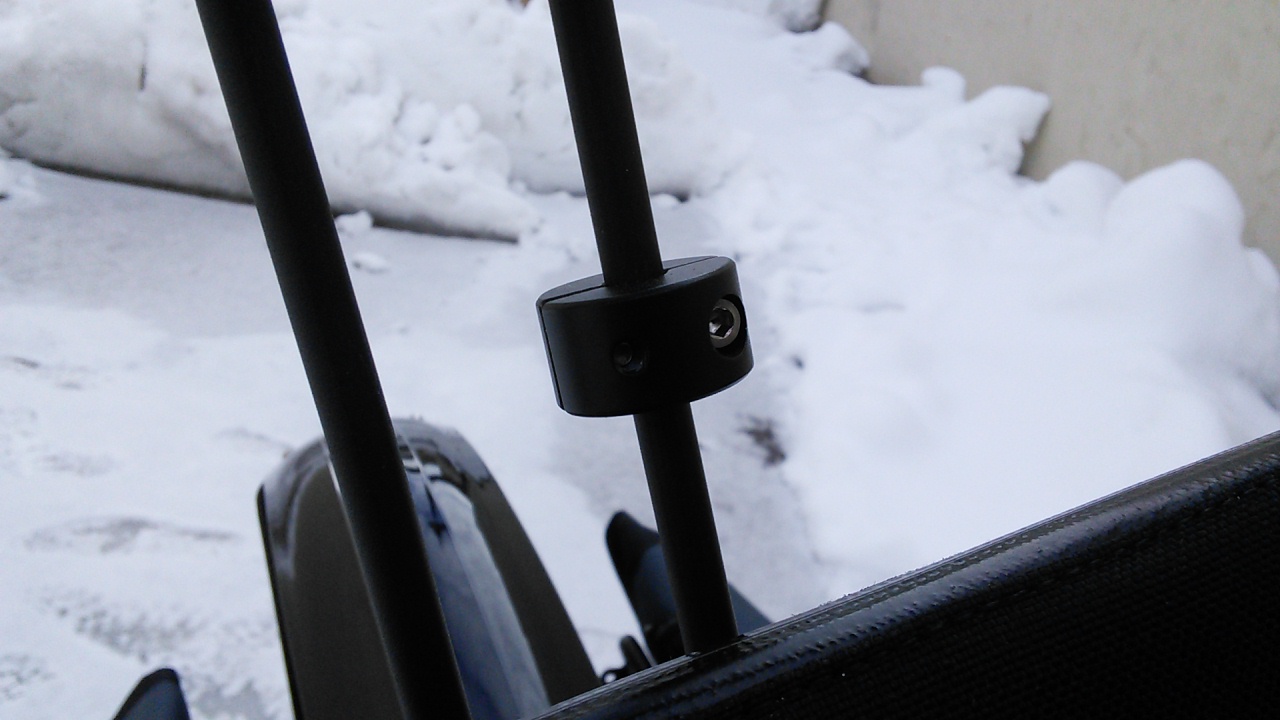 ICE Neck Rest Light Mount.
---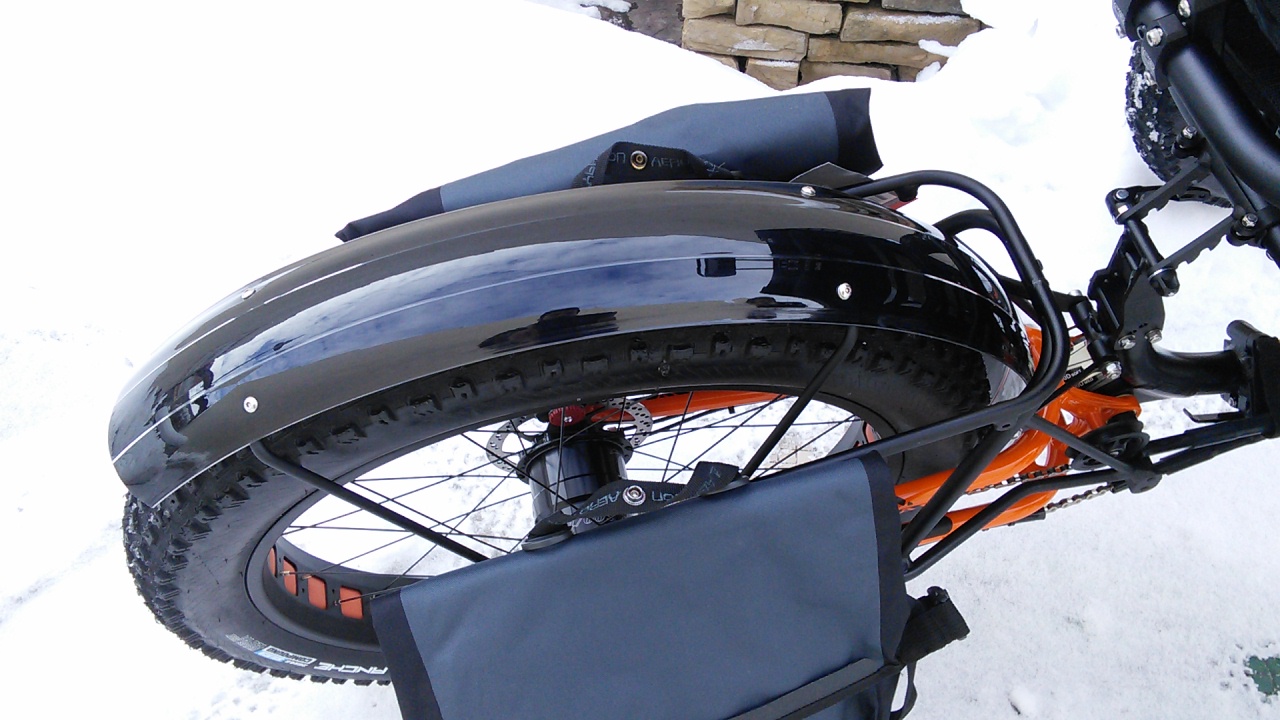 ICE Full Fat Rear Mudguard - The ICE Full Fat rear fender will help keep you clean and dry. Works with the rear rack, which is not included. Fender gets pinched between the tires when folded. Fender stay may hit the kingpin when folded.

---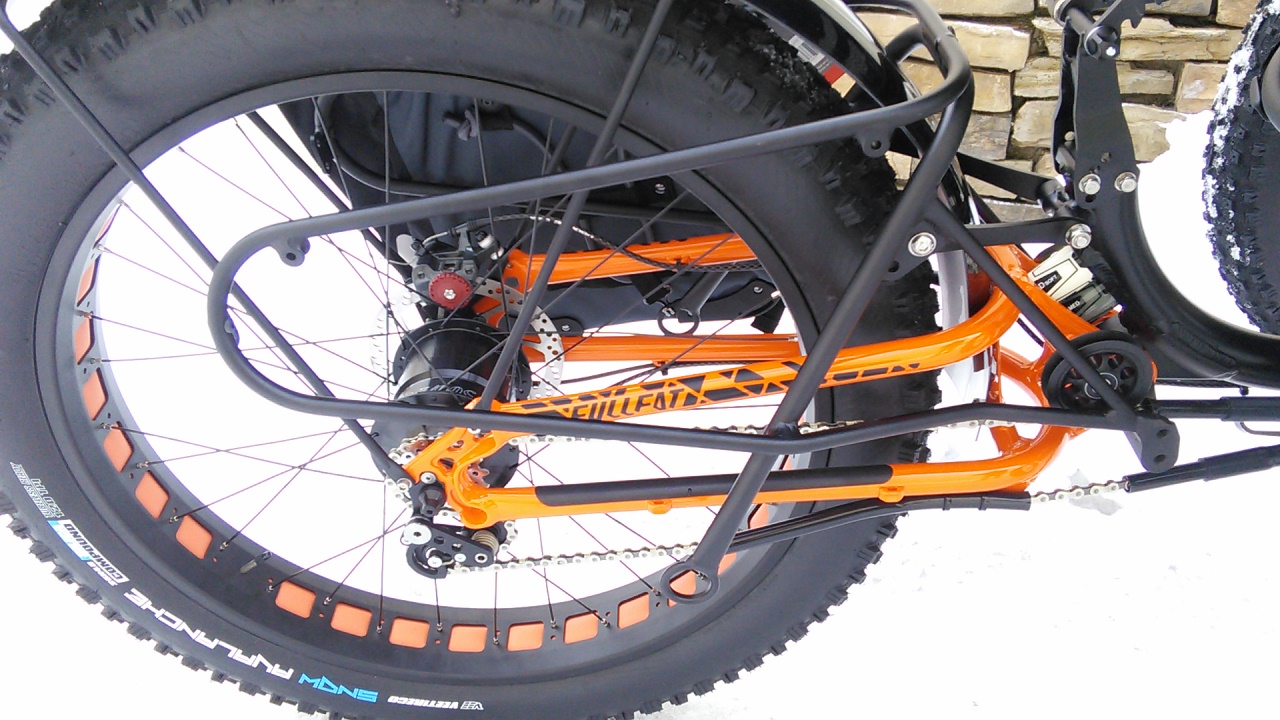 ICE Suspension Pannier Rack with 20in top bag adapter - Rack for ICE suspension trikes with Top bag adapter for 20in rear wheel allowing the use of standard panniers and top bags.

---
---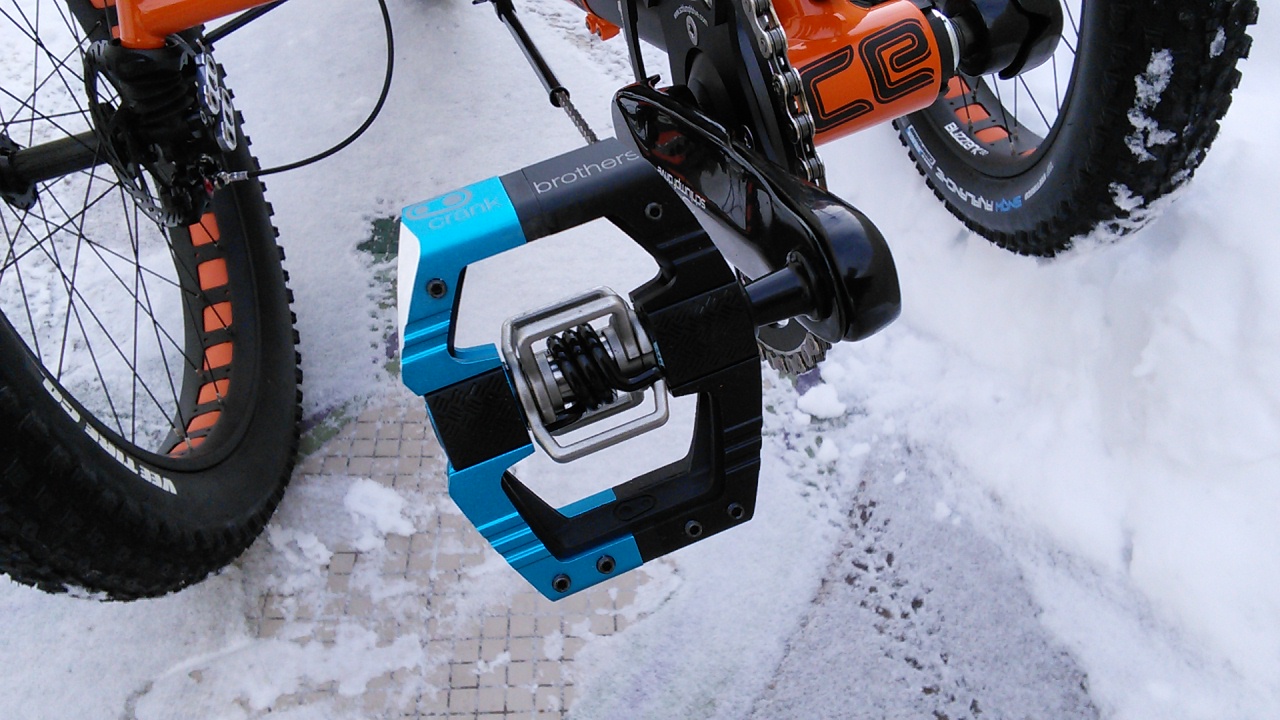 Crank Brothers Mallet Enduro LS Pedals.
---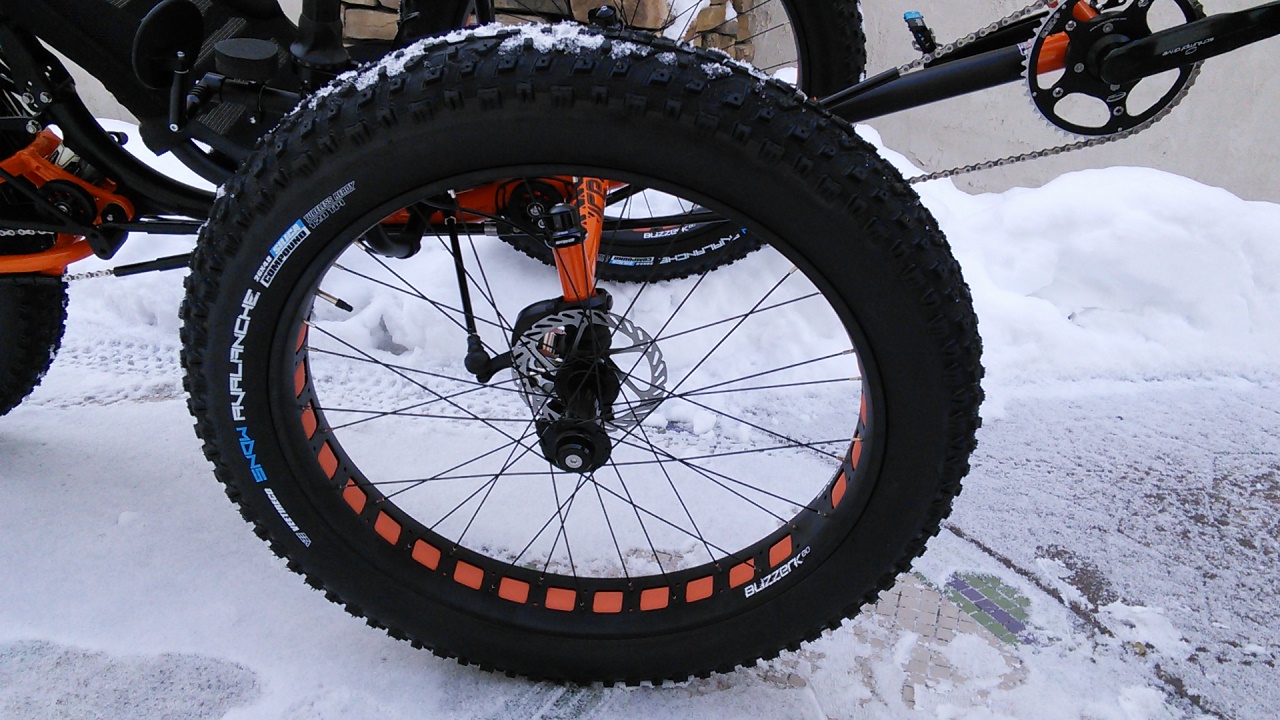 VEE Avalanche Tires 26x4.8
---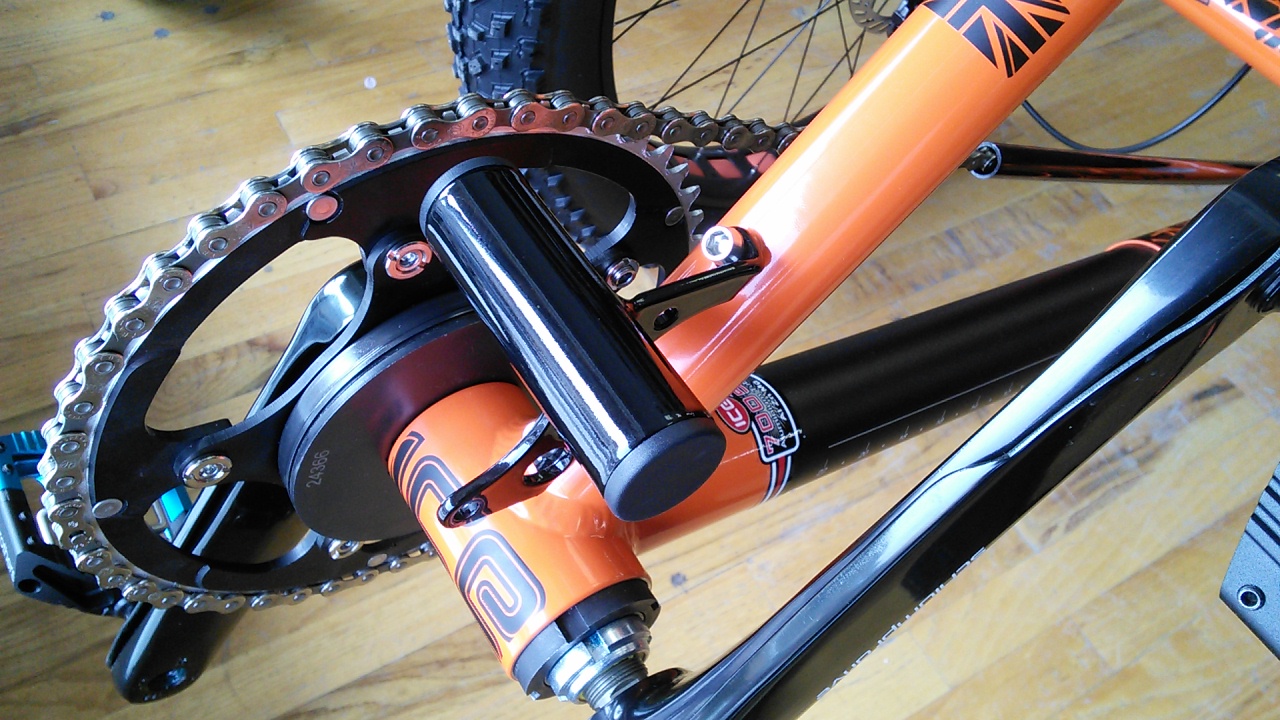 ICE Bolt On Front Light Mount - This is a quick and sturdy fix to mount a headlight to your front derailleur post. It's easy to install and will stay securely in place as you ride.

---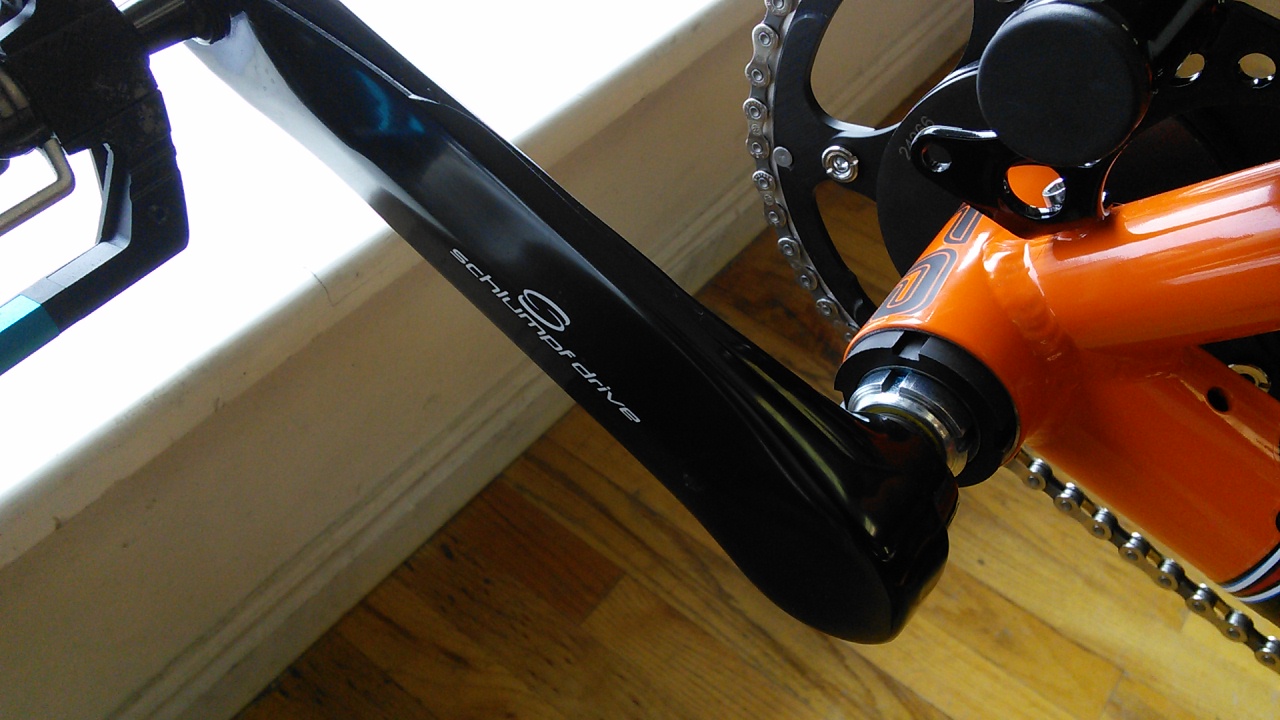 Schlumpf EZ-Shift Levers - Black -

---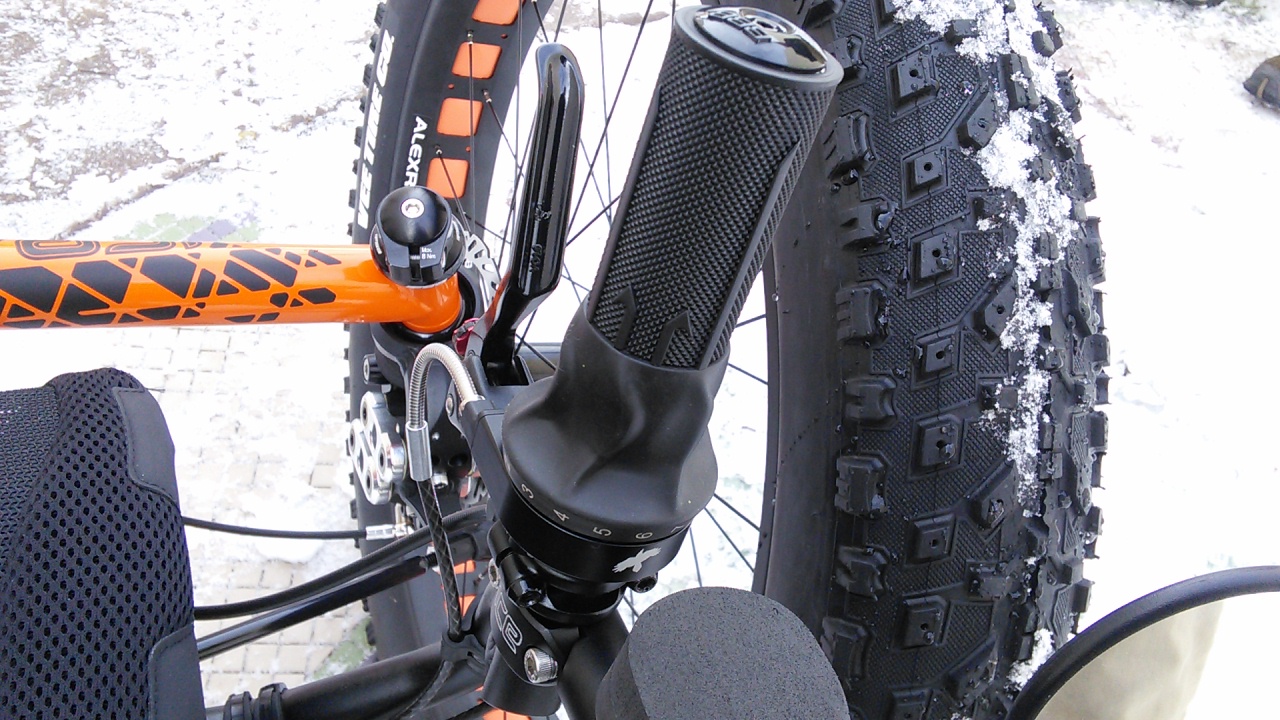 ---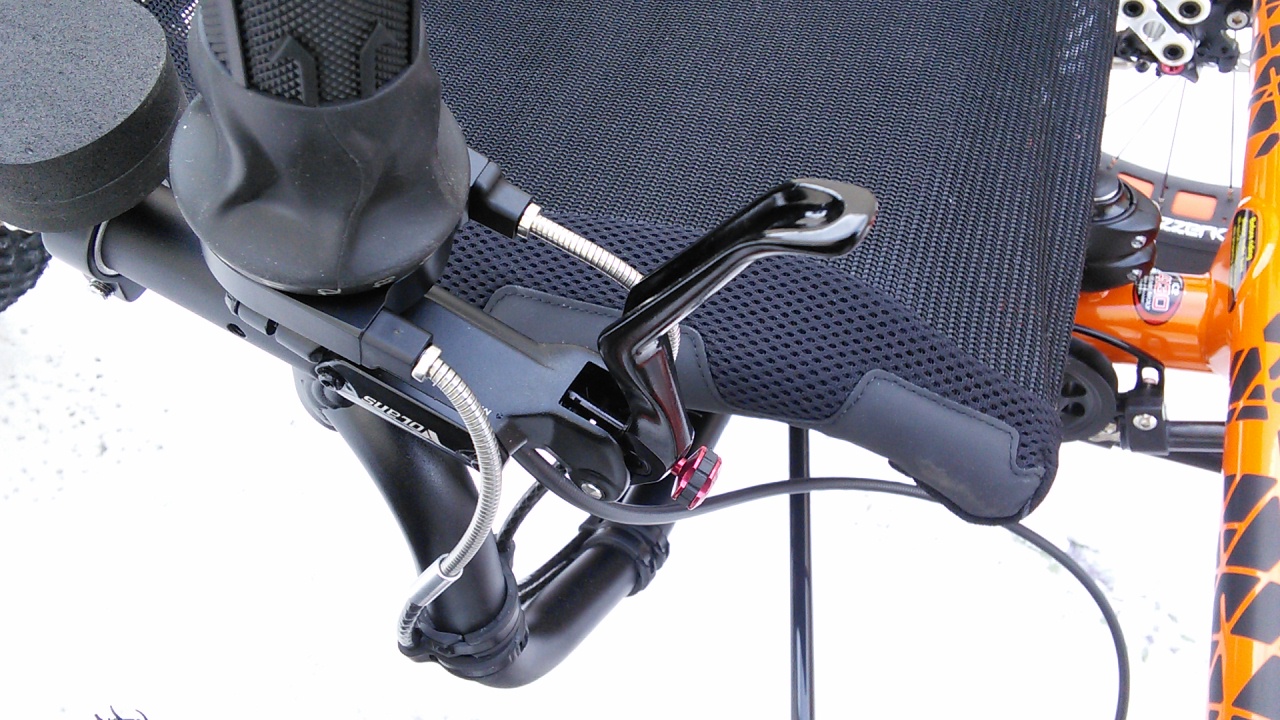 ---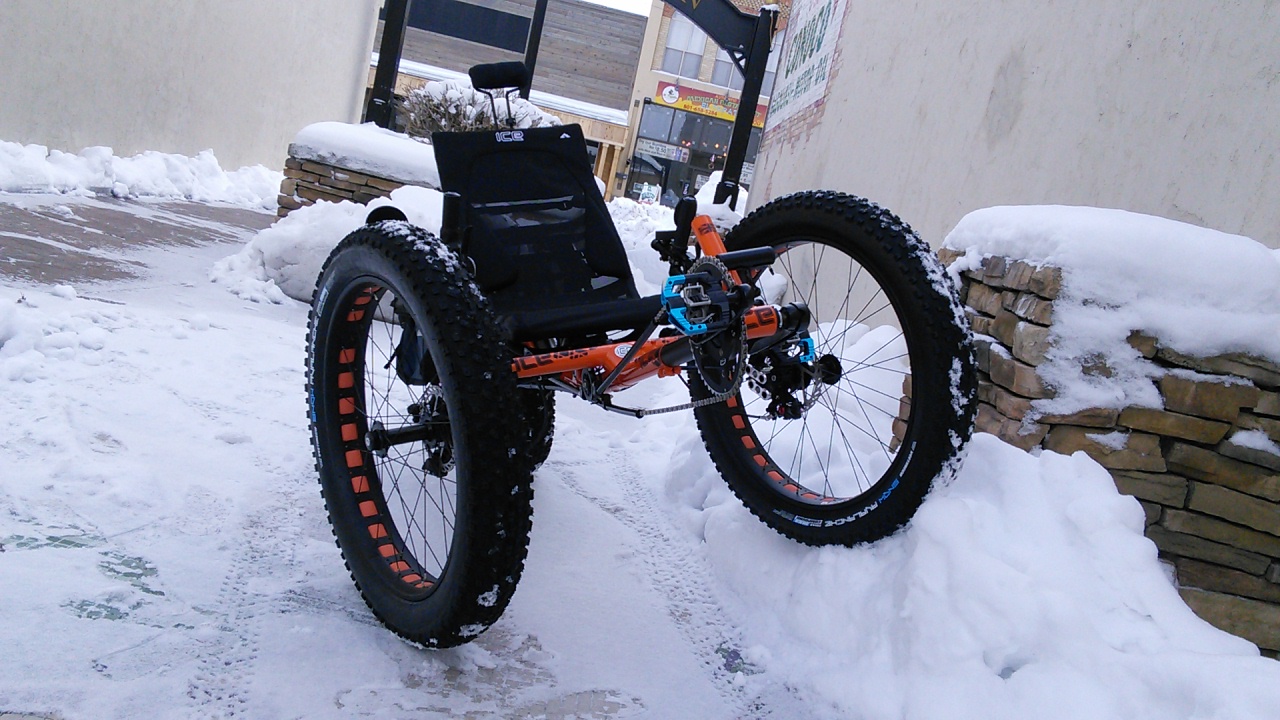 ---