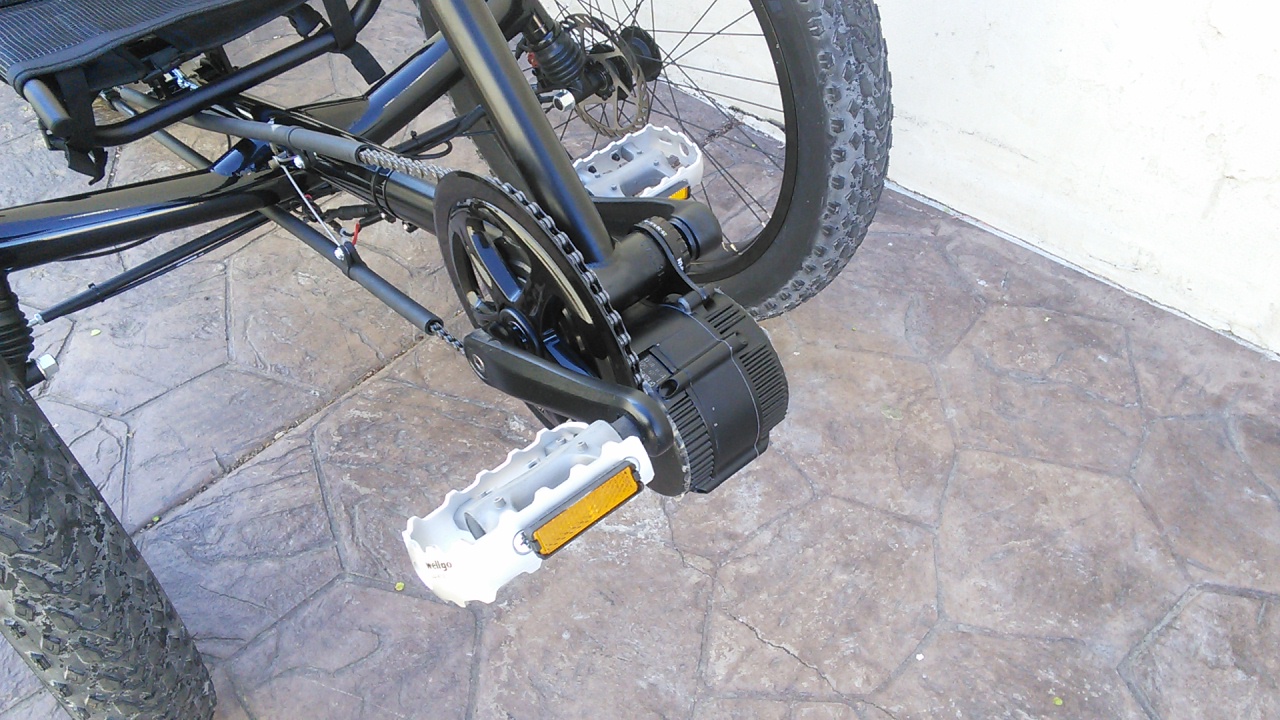 Bafang BBS-02 48volt 500watt Motor Assist
- This is a great option for those of you who are really into off-roading or for those who always seem to be climbing steep hills. The Bafang is a surprisingly quiet mid drive option that will add a lot of power to your ride. This is a great set up for those of you with a single chainring on your front crankset. If you're looking into getting a Fat Tad, a Quad, or even a KMX Tornado or Typhoon, this mid drive could be exactly what you need.
---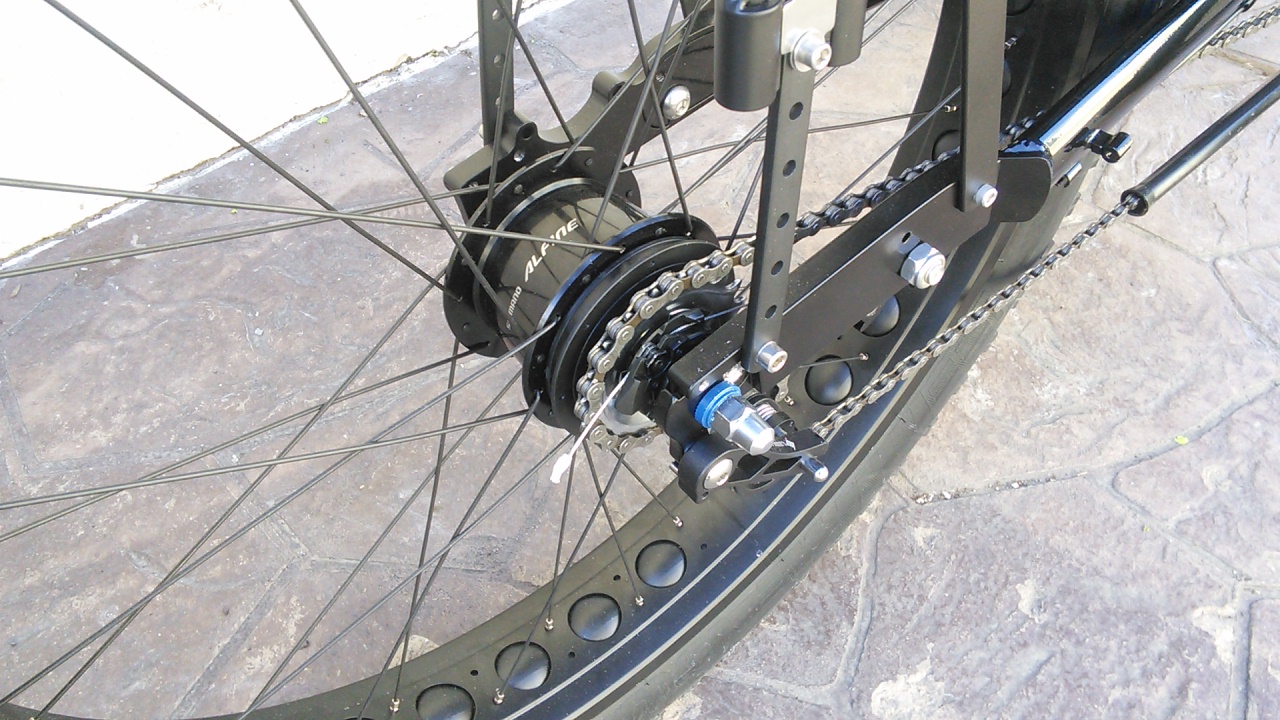 Shimano Alfine 8-Speed Premium w/Shifter, Tensioner, Small Parts, Chain - for quads - for quads

---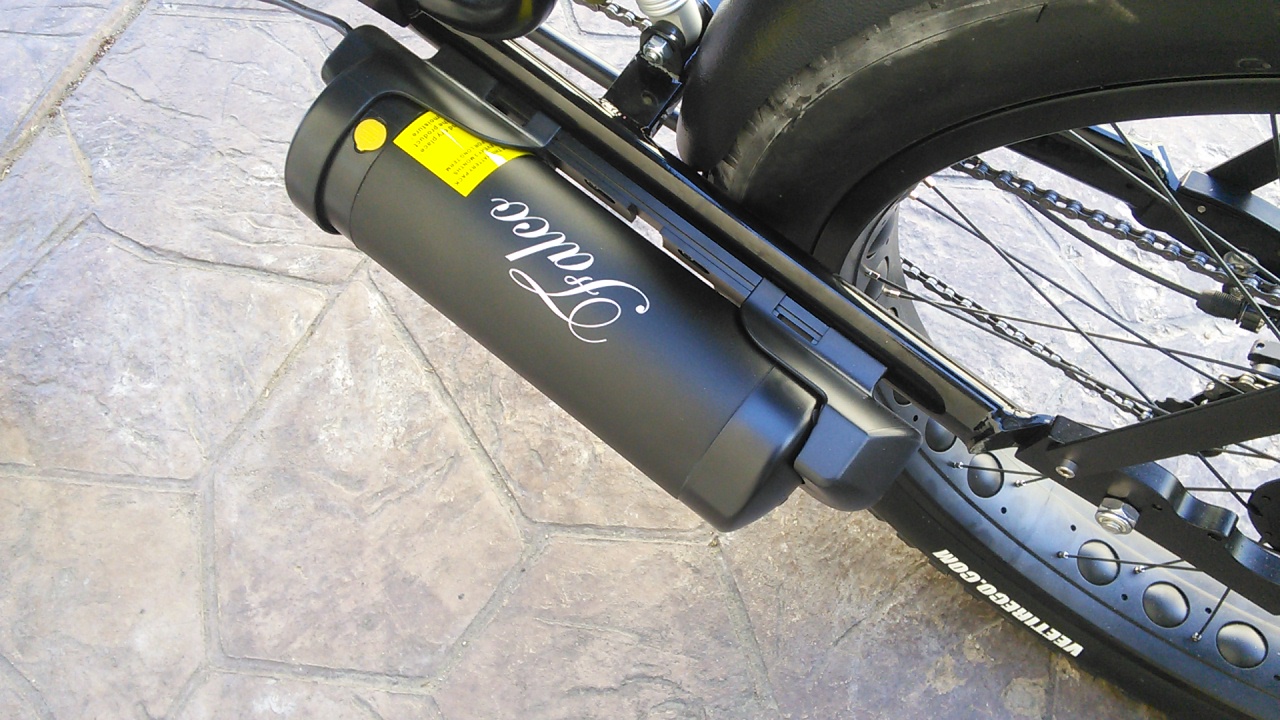 Falco Hx Bottle Battery Pack (Charger + Holder Included) 36V x 11.6Ah - The pack merely weighs 2.5 kg (5.4 lbs.) and it delivers 417Wh of energy (36V, 11.6Ah). The pack has a number of primary as well as secondary protections. The packs use Lithium Ion Rechargeable battery cells from Panasonic (Cell Model NCR18650PD). Typical cell capacity is 2880mAh and minimum cell capacity is 2730mAh. The packs uses 10S4p configuration.

---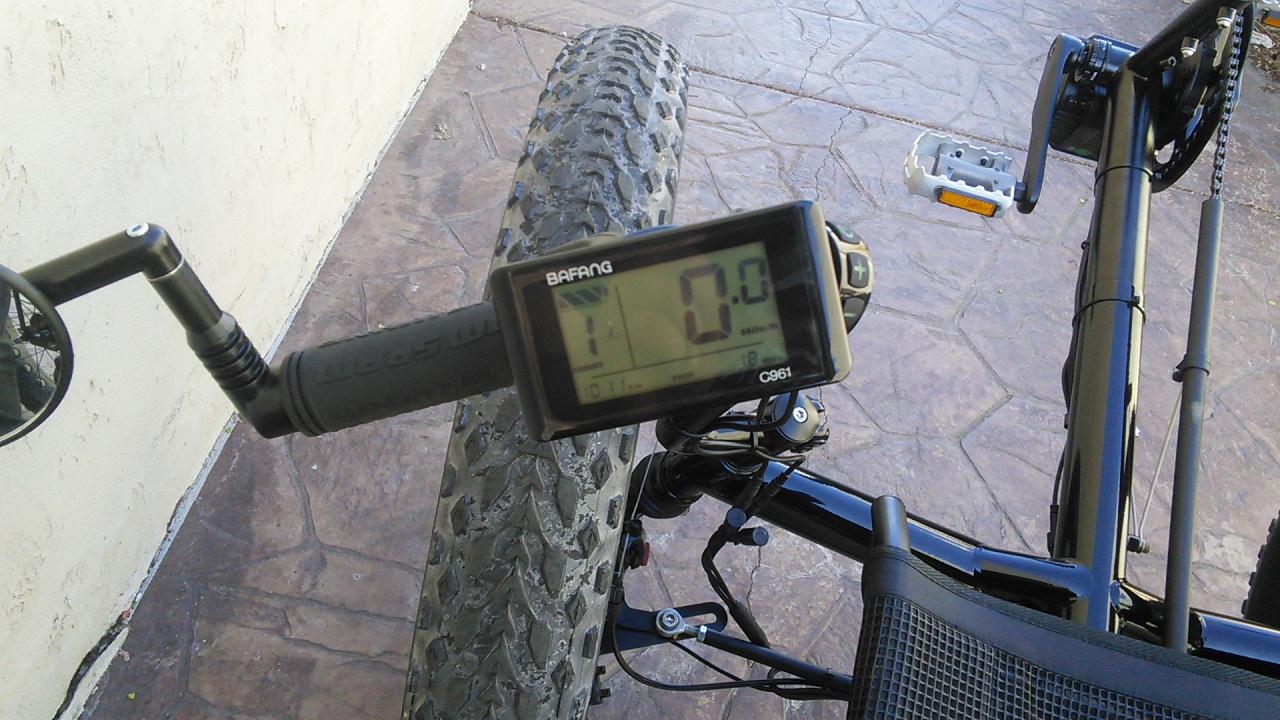 ---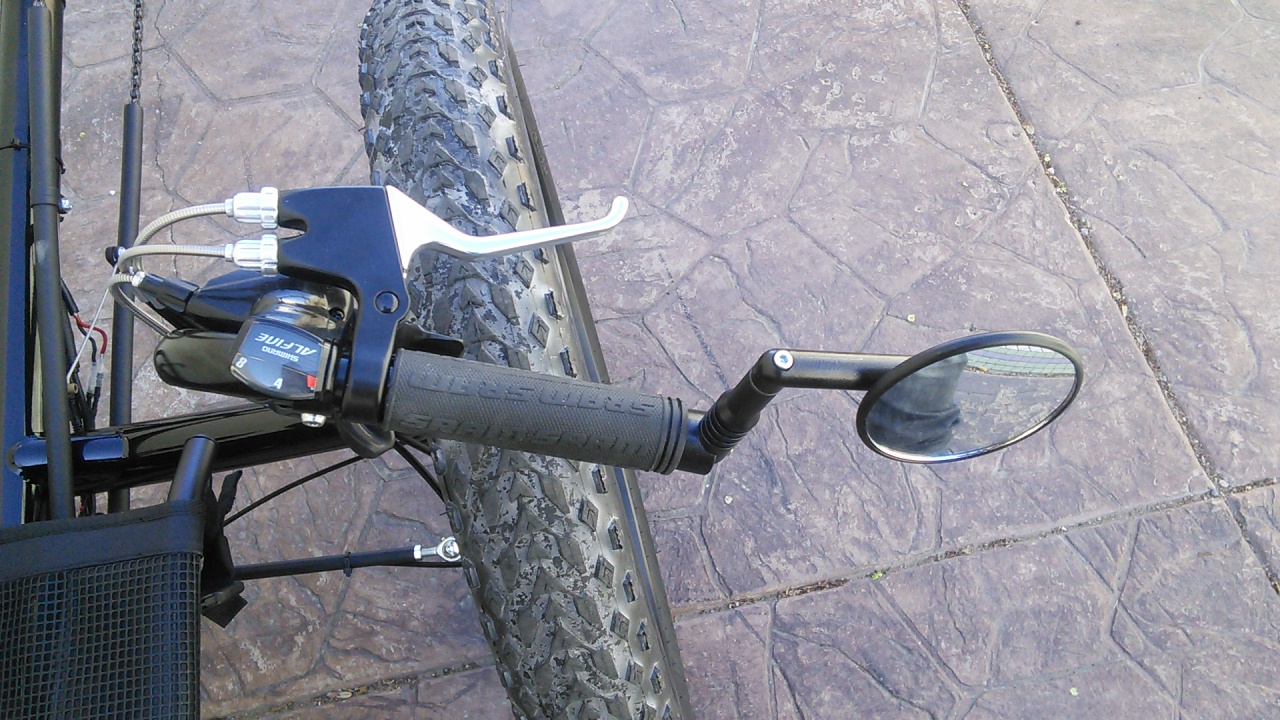 One Hand Brake Control Lever - LEFT Side Dual Pull - Do you need to operate all of the controls with one hand? Do you prefer to have no brake-steer? If you answered yes to either question, order this dual control brake lever! It's a single lever that operates both brakes and is compatible with all trikes we currently sell. -The Double Barrel lever pulls two long-pull brakes simultaneously -Forged aluminum lever and cast aluminum bracket -Three-finger design

---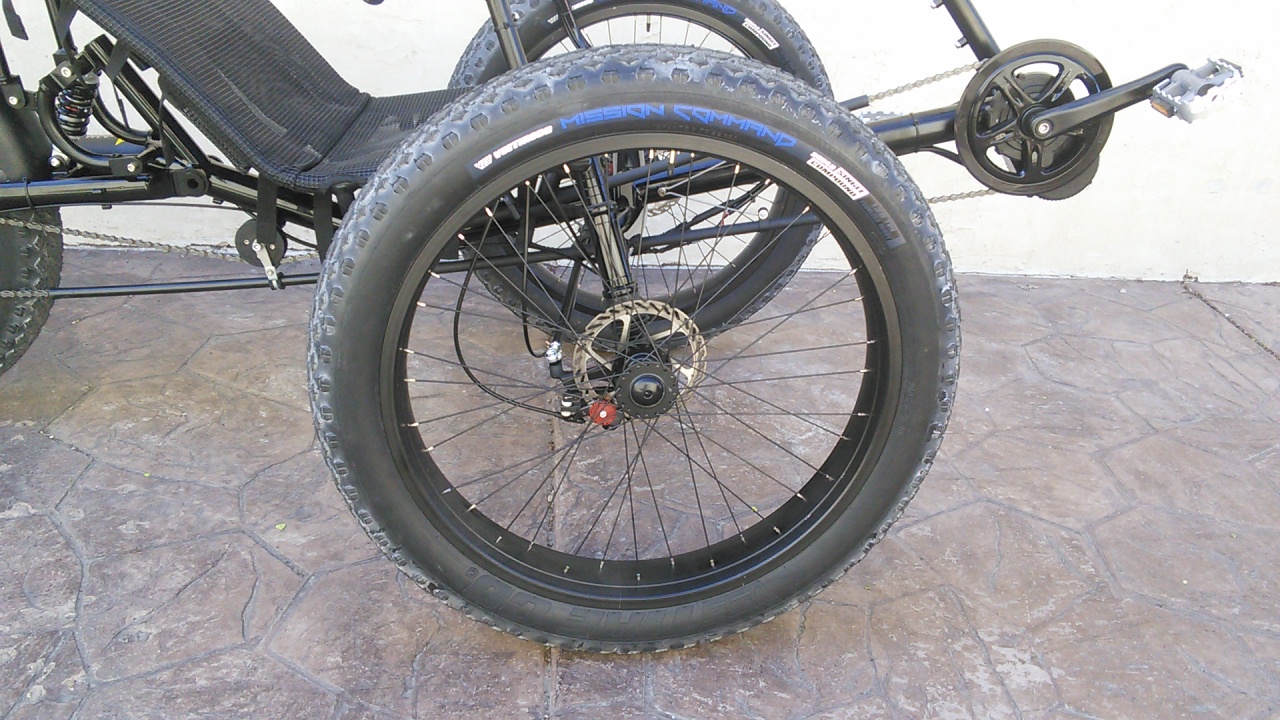 VEE Mission Command 26x4.0 - Folding Bead Tire - Our most popular fat tire. Comes stock on most of our fat model trikes. The Missions have excellent traction and durability.

---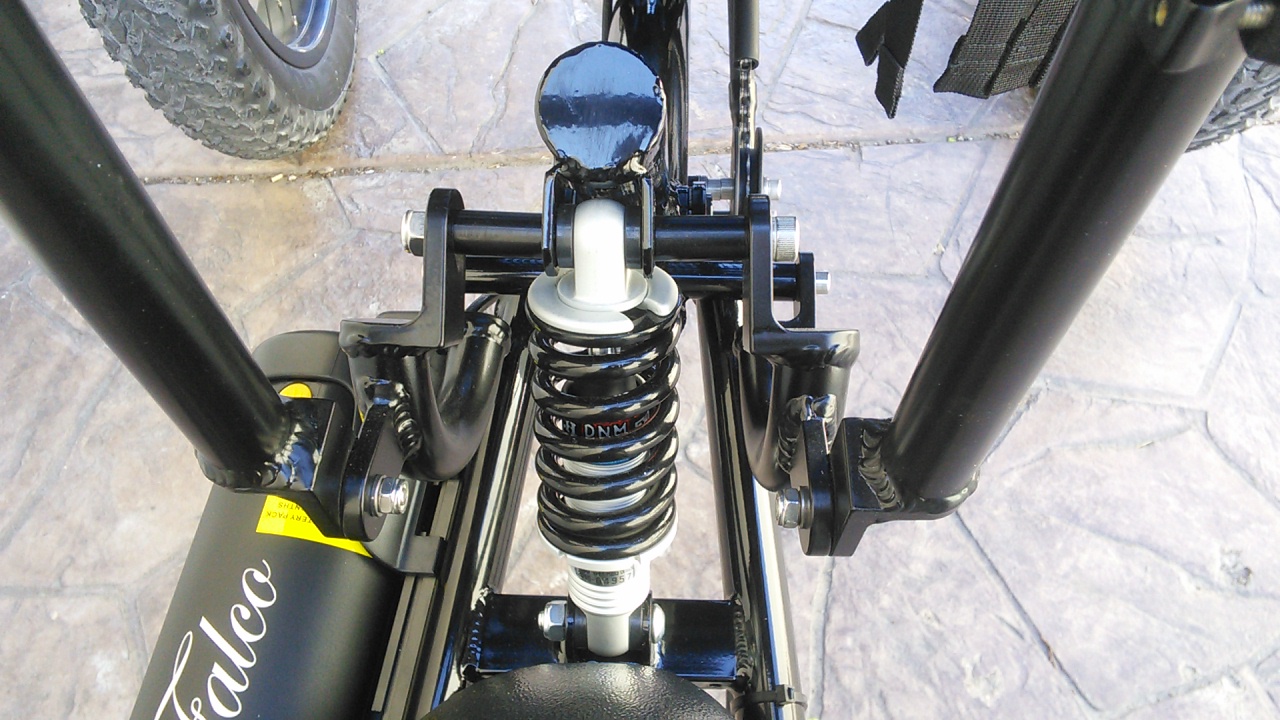 DNM DV-22 Air/Oil/Coil Spring Shock - 650lb - Basic damper in our offer. Spring-oil type. A reliable and convenient damper which is especially suitable if you ride with approximately constant load and mainly down asphalt paths or biking routes.

---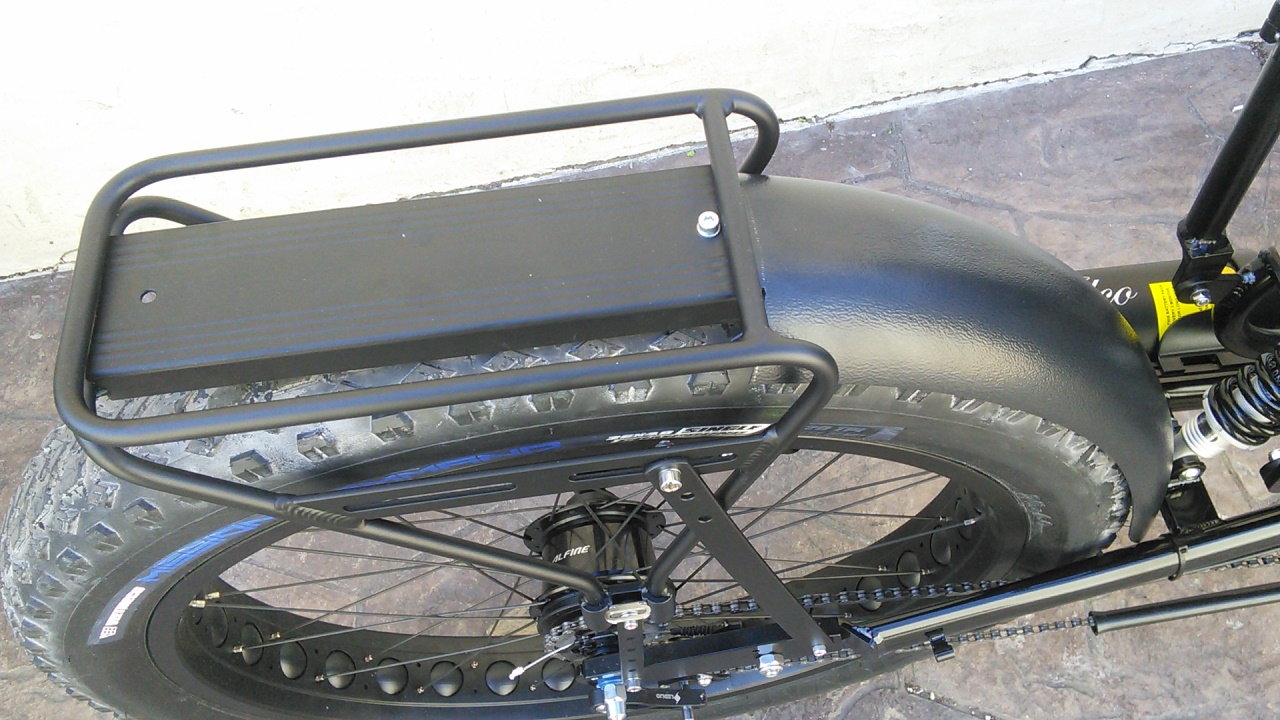 Utah Trikes Rack with Integrated Fender for Annihilator - Our adjustable rack fits the Annihilator perfectly. With this option we mount the fender directly to the rack to eliminate the traditional wire stays. This makes the fender much more rigid and secure and keeps the rack height as low as possible.

---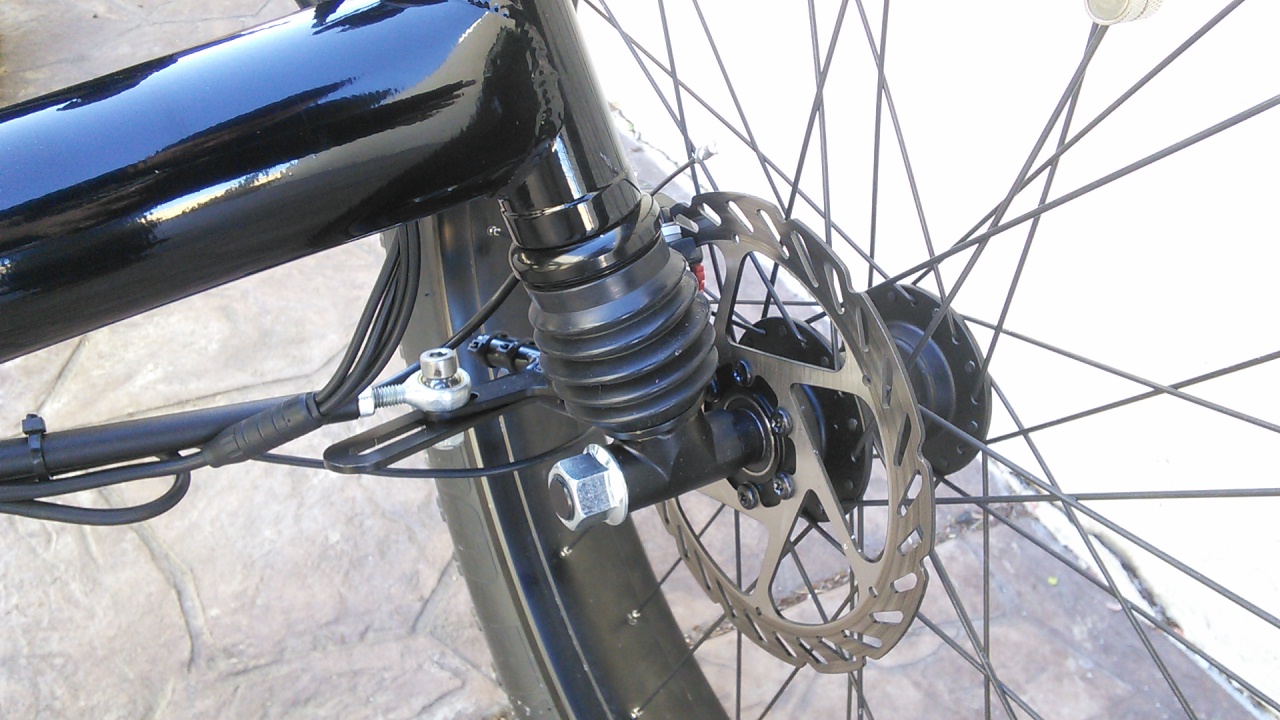 ---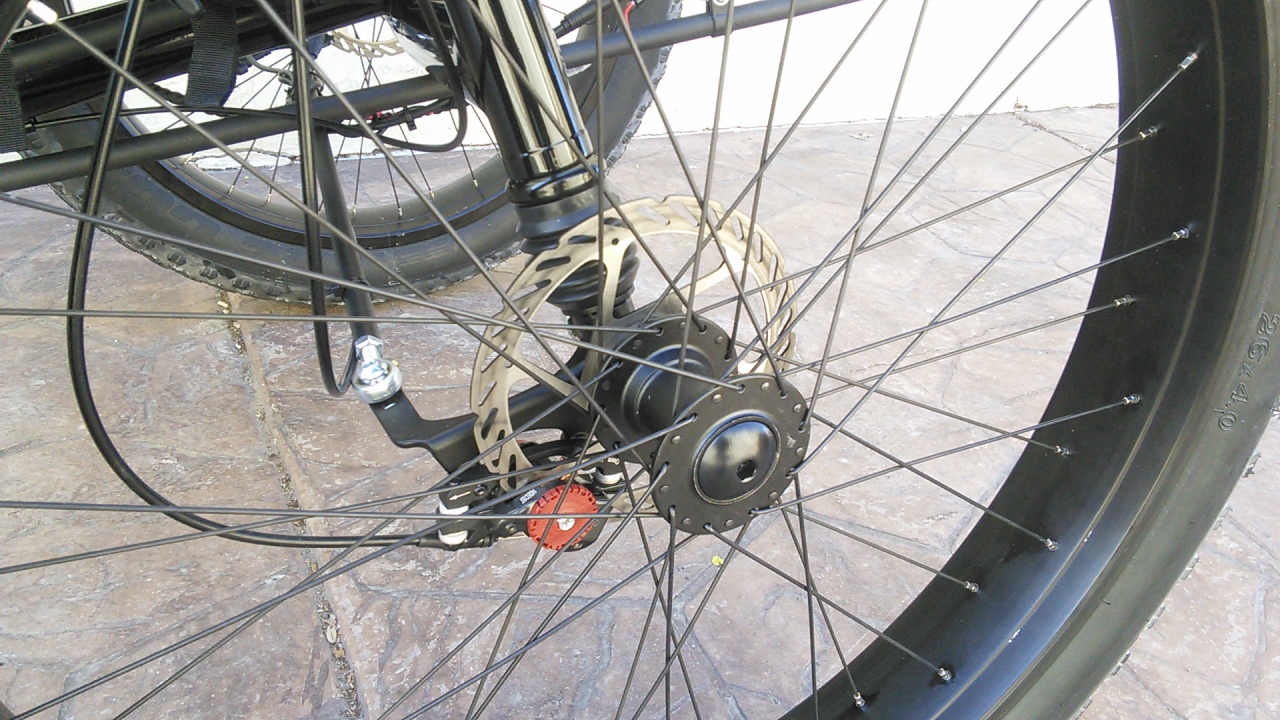 ---