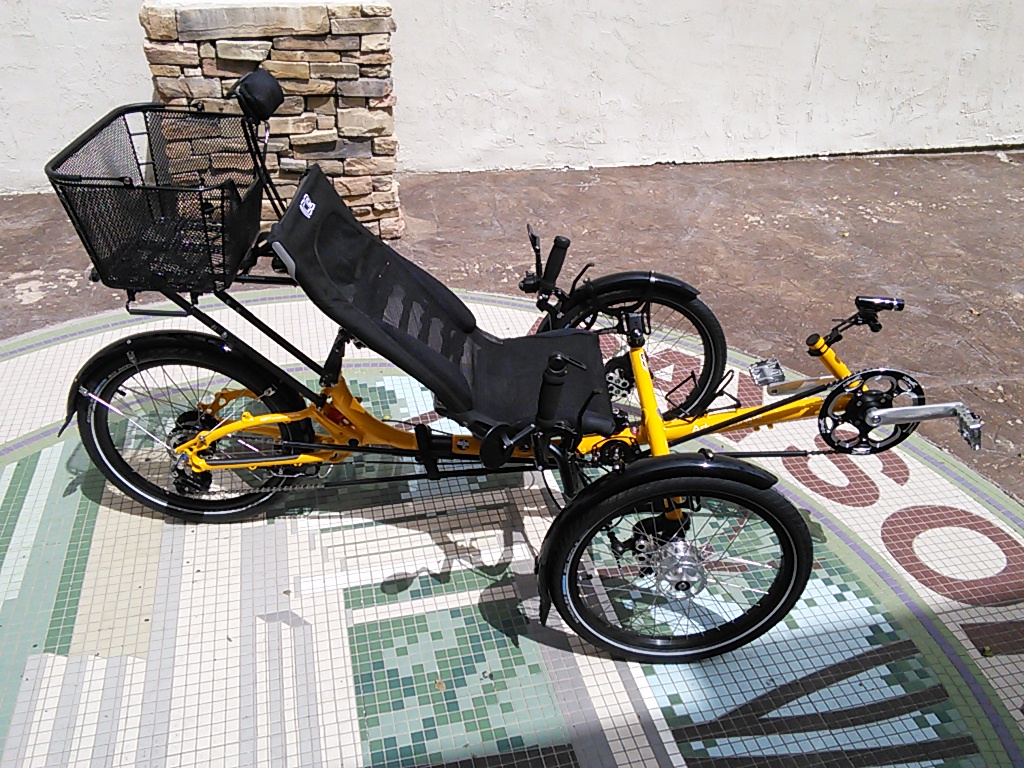 ---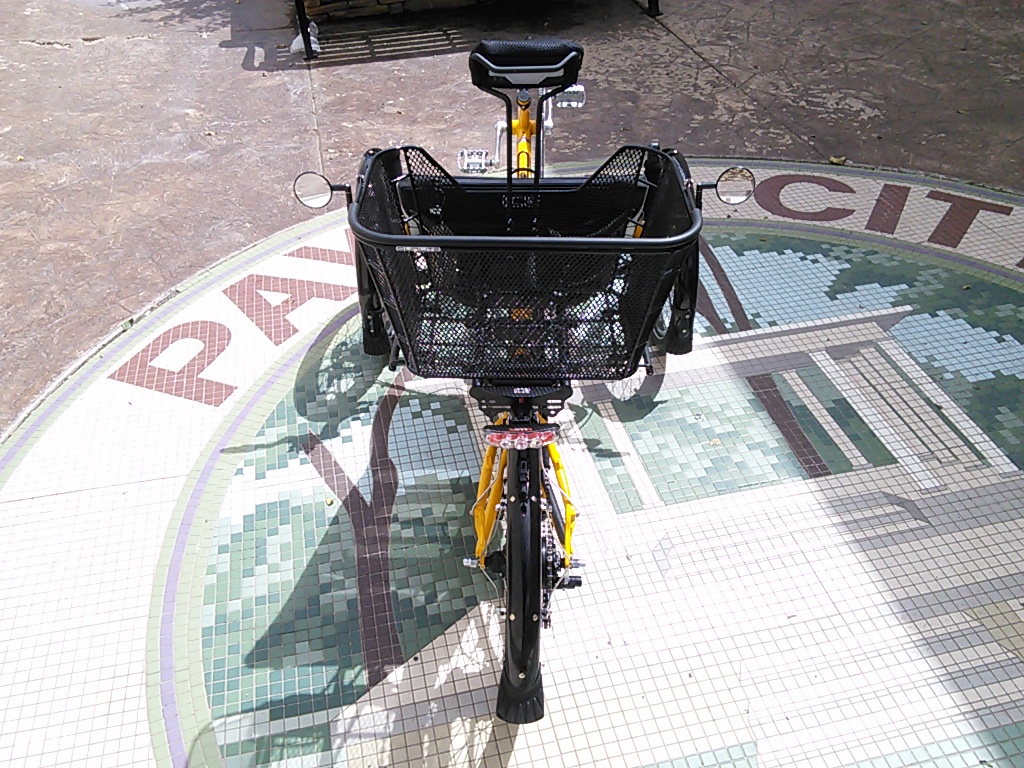 ---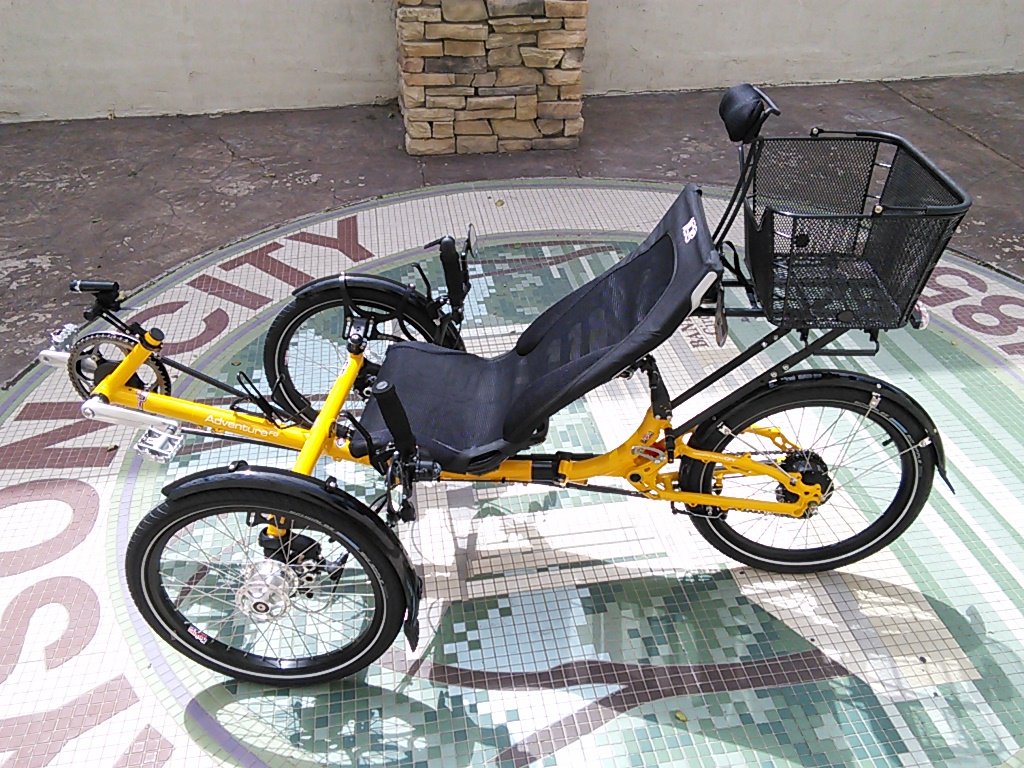 ---
---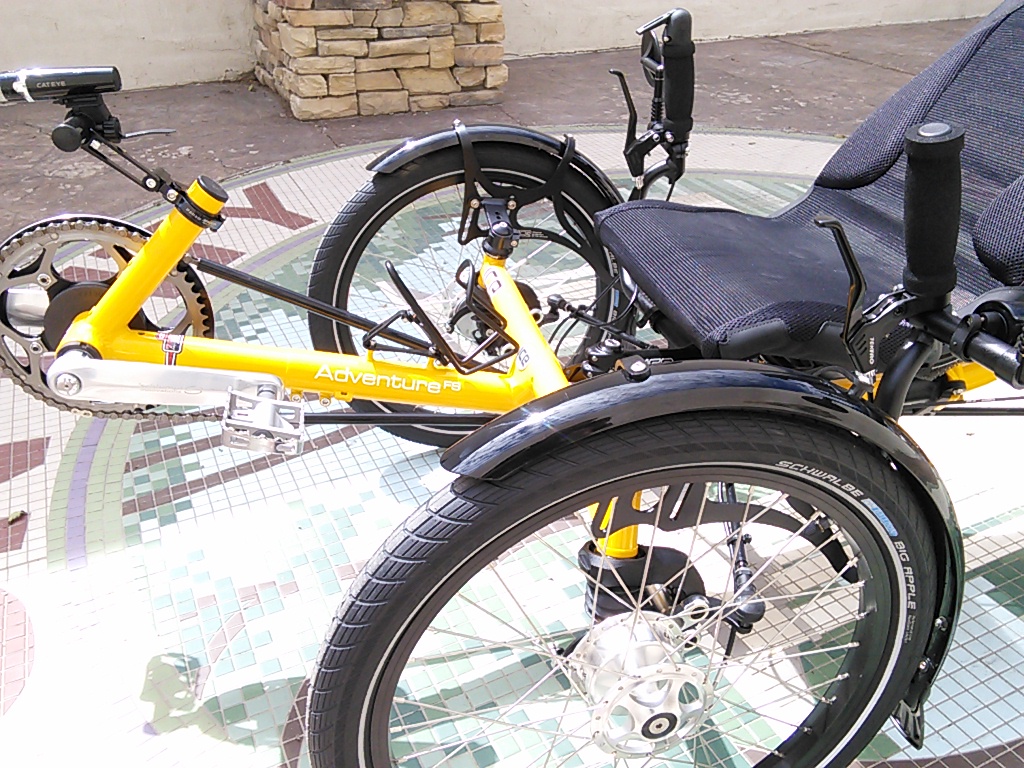 ICE 20 Inch Front Mudguard Set for Non-Suspended Wheels -

---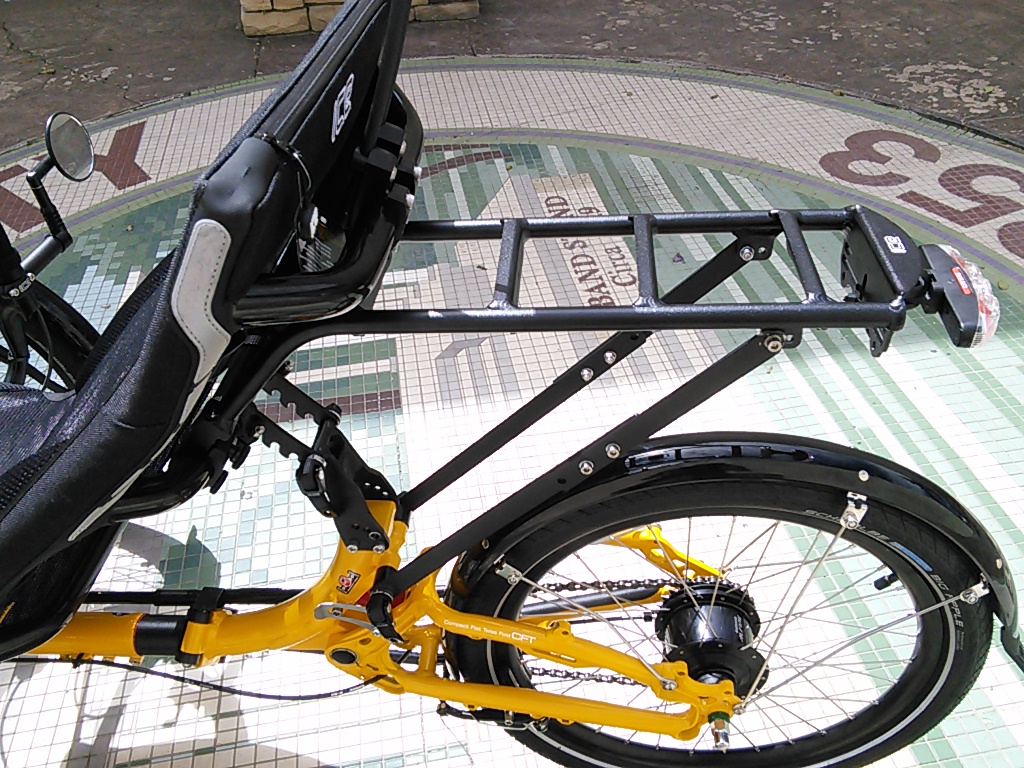 ICE Suspension Rack (Without Sides) For Adventure - This is the rack with the legs for the ICE Adventure.

---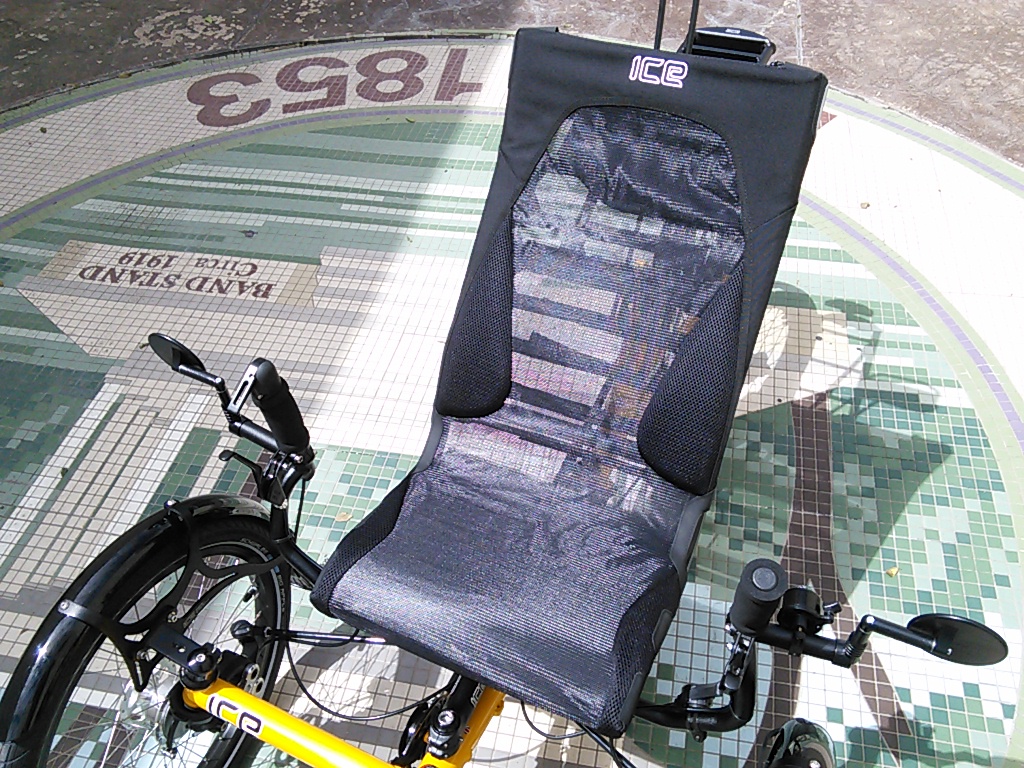 ICE Ergo-Flow Mesh Seat with Integral Pocket (Mounts Included) -

---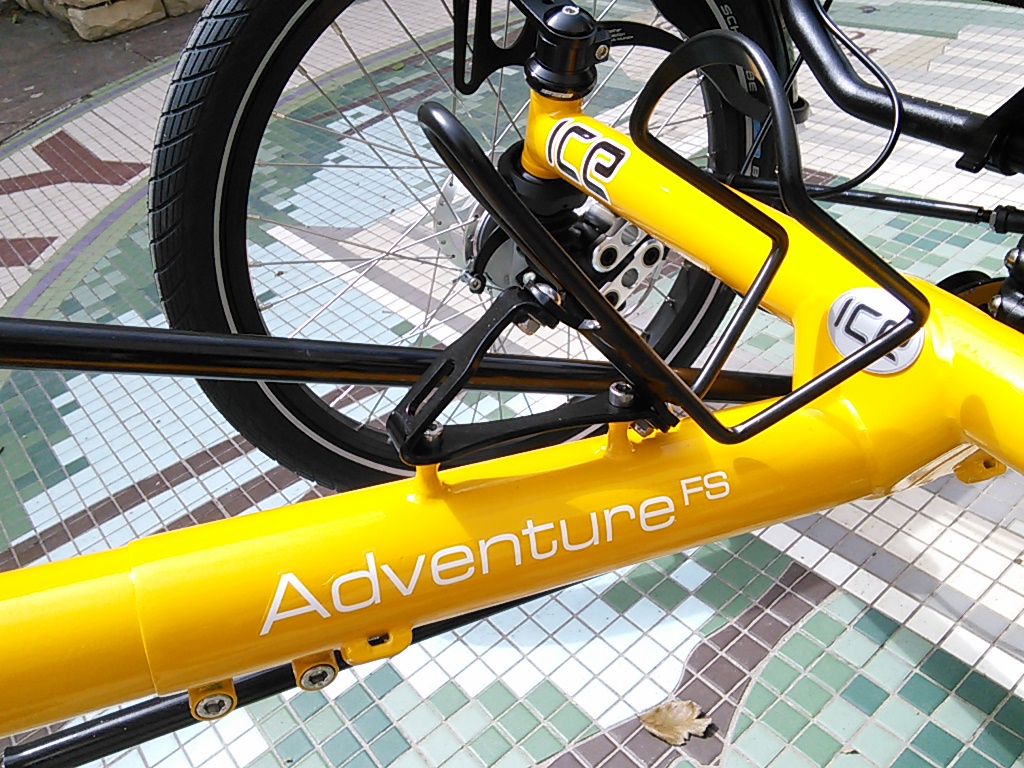 ICE Bottle Cage Riser - The bottle cage riser is custom built by ICE to ensure easy access to your water bottle. The bottle riser mount fits directly in-front of the rider and raises the angle of the bottle cage allowing the cage to be fitted facing the rider. This means that the bottle can be extracted in the laid back position and by pulling towards the rider. Some bottle cages wont work in conjunction with the ICE Bottle Cage Riser.(Bottle cage not included)

---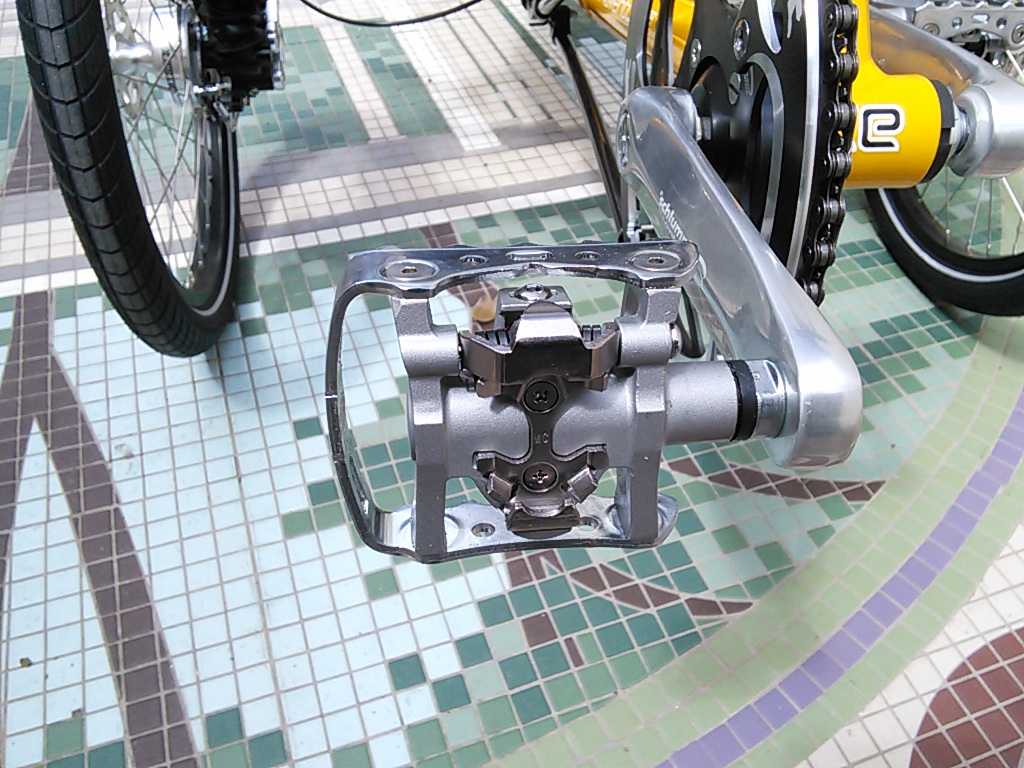 Shimano PD-M324 Combo Pedals - Shimano PD-M324 Clipless SPD/Cage Mountain/Road Pedals. Features SPD clipless on one side and standard clip/strap on other. Cup and cone bearings. Includes SM-SH56 cleats. Four degrees of Rotation. -Platform and SPD

---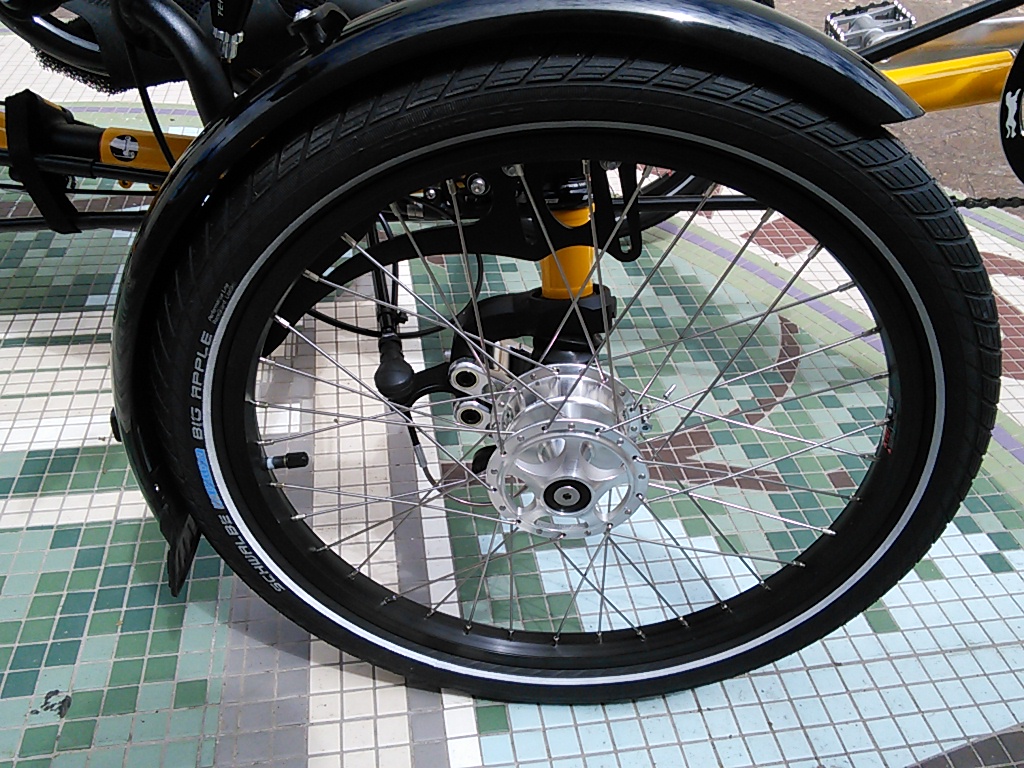 Schwalbe Big Apple 20x2.00 (50-406) HS430 Tire - Built in suspension. The tire suspension responds amazingly well - an advantage that is more important in everyday life than long spring travel. Using simple technology, cycling can remain low-maintenance and easy. -WIRE BEAD -PSI: 30-70

---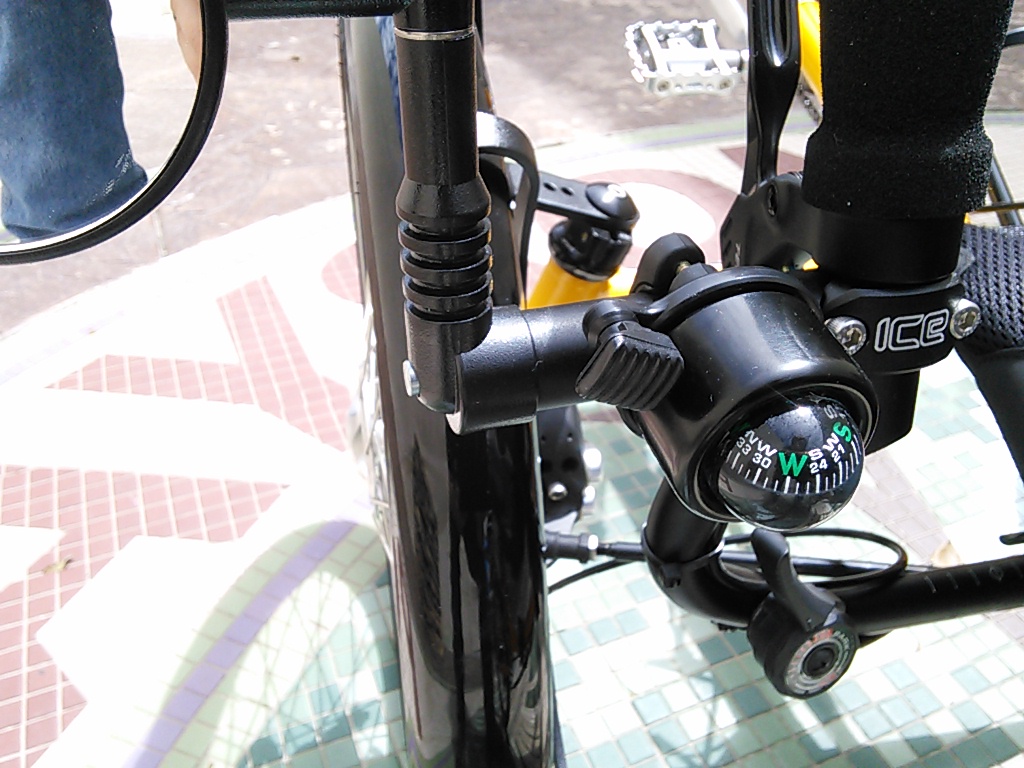 Dimension Floating Compass Bell - This handy gadget provides a compass for navigation and a bell to alert joggers without annoying them. It can mount to your handlebar or to our accessory mount. Also mounts to the Mirrcycle mirrors so you can use it without removing your hand from the grip.

---
---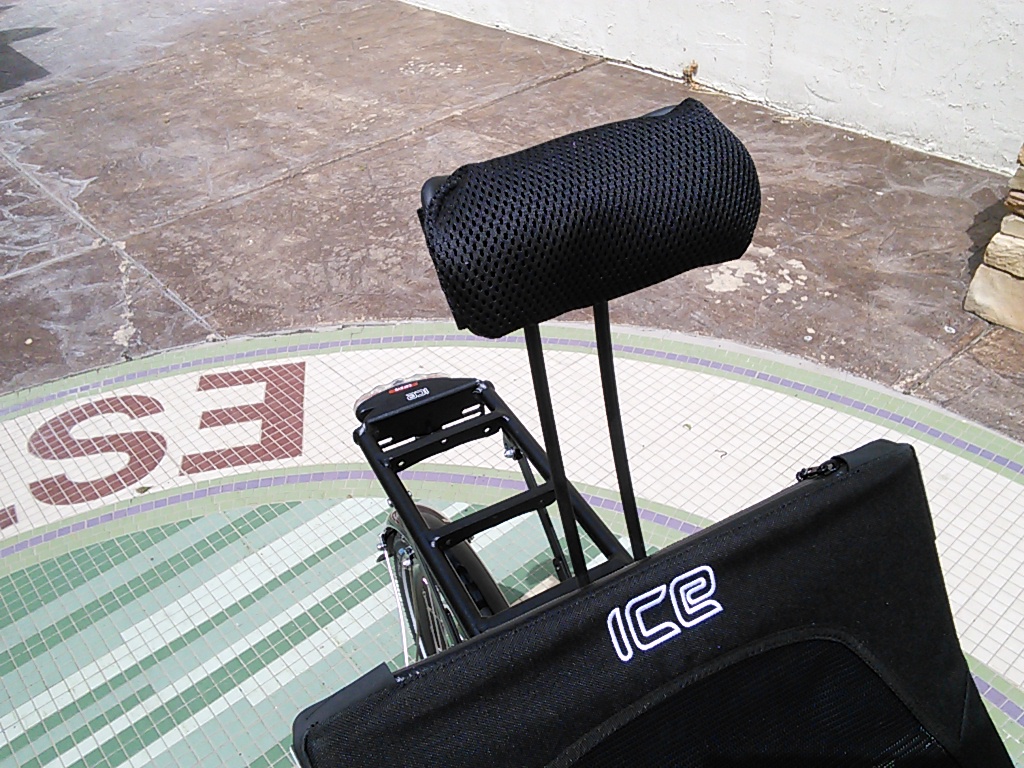 ICE Adjustable Neck Rest - For Ergo-Flow Mesh Seat - Fully adjustable for height and angle, removable padded cover. Very comfortable going up hills especially when the trike is set to a more reclined seat angle. Also a nice feature when relaxing at a standstill.

---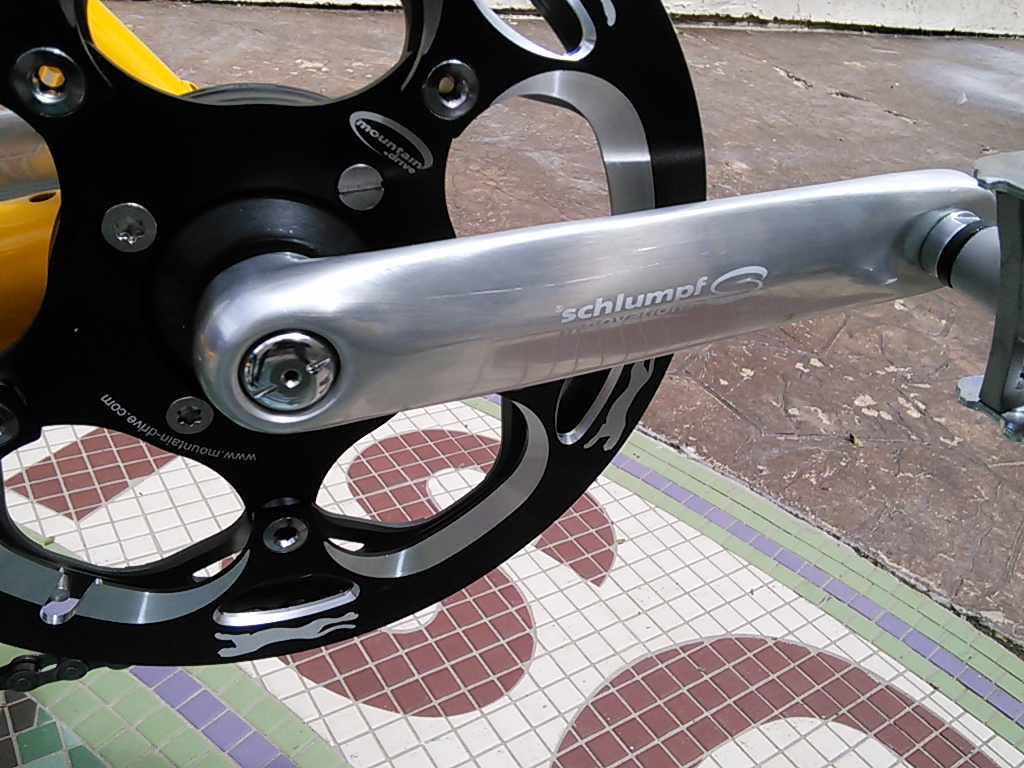 Schlumpf Mountain Drive (Basic model without chainring, trouser guard, crankarms, etc) - Elegant and durable enough to last a lifetime, Schlumpf gearing systems are high-precision devices manufactured with passionate enthusiasm. Since 1992, mountain-drives have been used by thousands of people around the world to extend the gearing range of both derailleur- and hub-gearing systems.

---
---
---
---
---