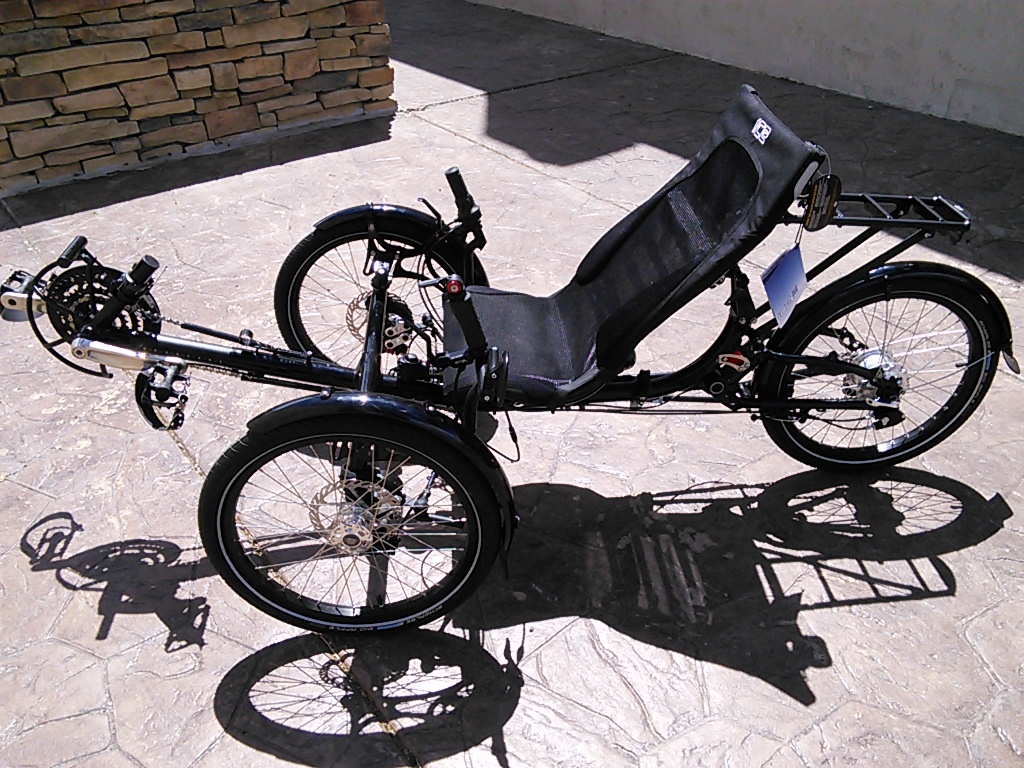 ---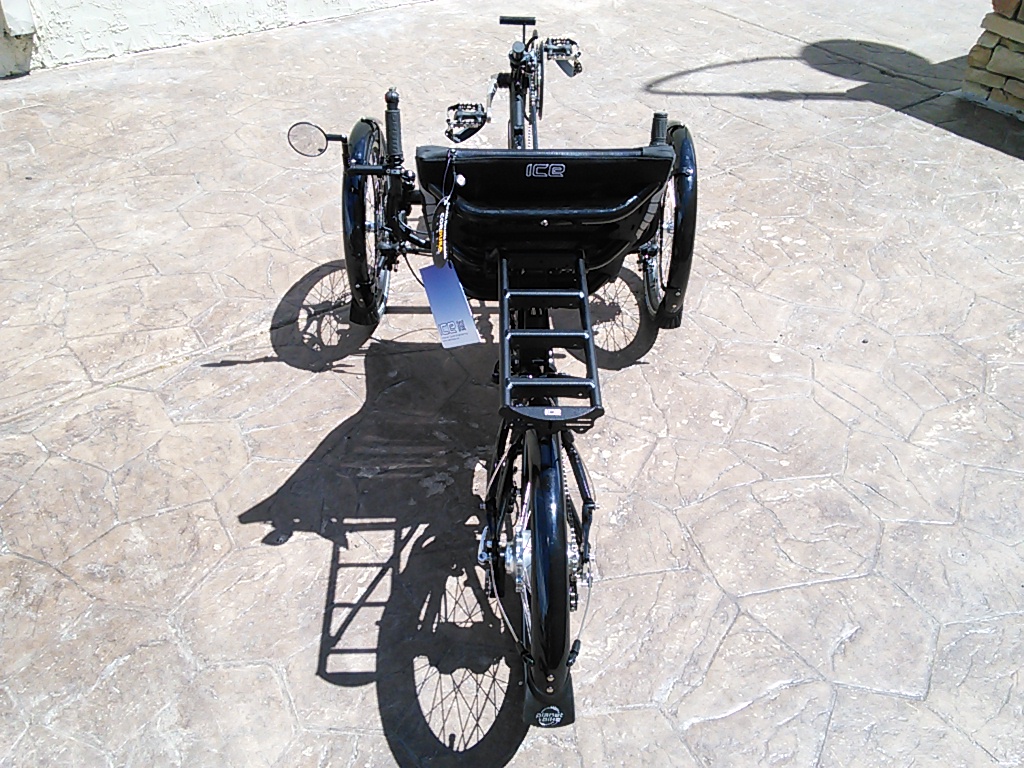 ---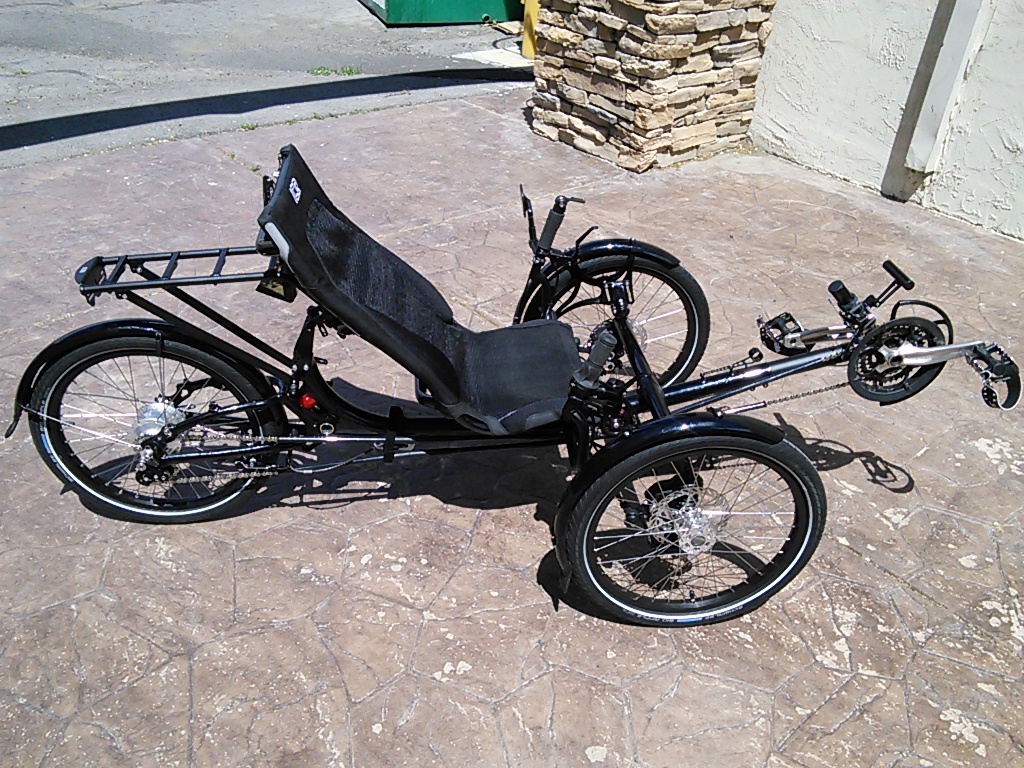 ---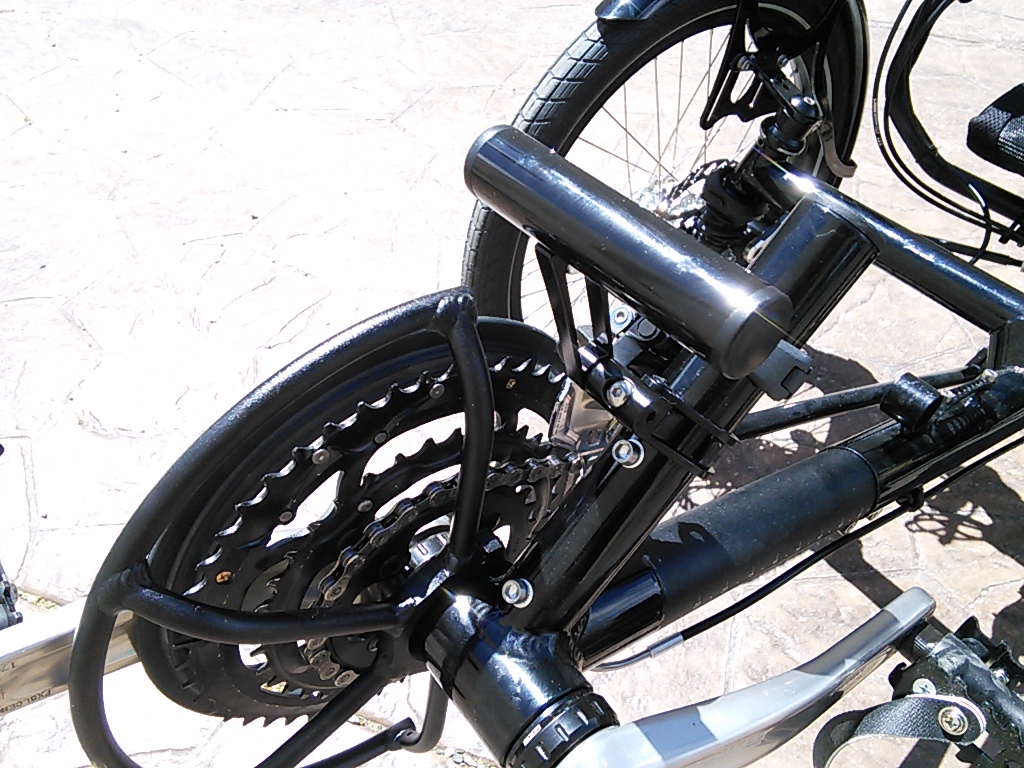 Minoura SwingGrip Accessory Mount Holder - The Minoura SwingGrip is a favorite accessory for recumbent bicycles and tadpole trikes. The most popular use is to mount it on the derailleur post on the recumbent trike boom. An easy way to add headlights or a computer display.

---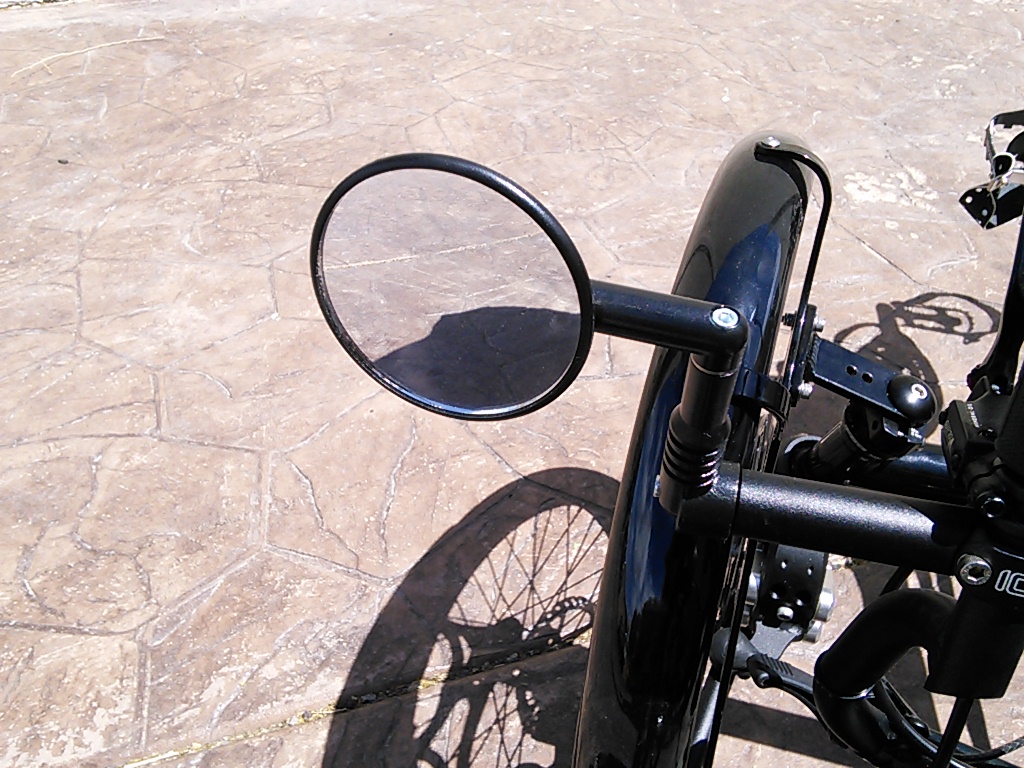 Mirrycle Mirror - The Mirrycle Mirror is by far the most popular mirror for recumbent trikes. It is well made, attaches to any 7/8in tube or handlebar and is easily adjustable. This is an essential safety item for anyone riding a recumbent bike or trike on the street.

---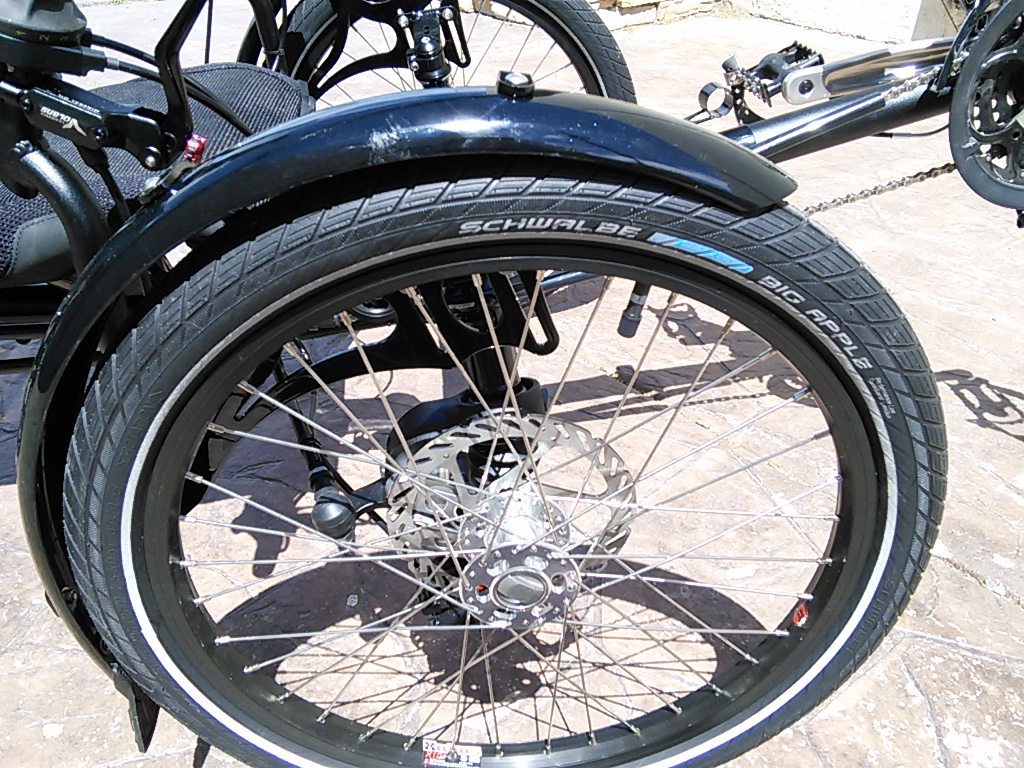 Schwalbe Big Apple 20x2.00 (50-406) HS430 Tire - Built in suspension. The tire suspension responds amazingly well - an advantage that is more important in everyday life than long spring travel. Using simple technology, cycling can remain low-maintenance and easy. -WIRE BEAD -PSI: 30-70

---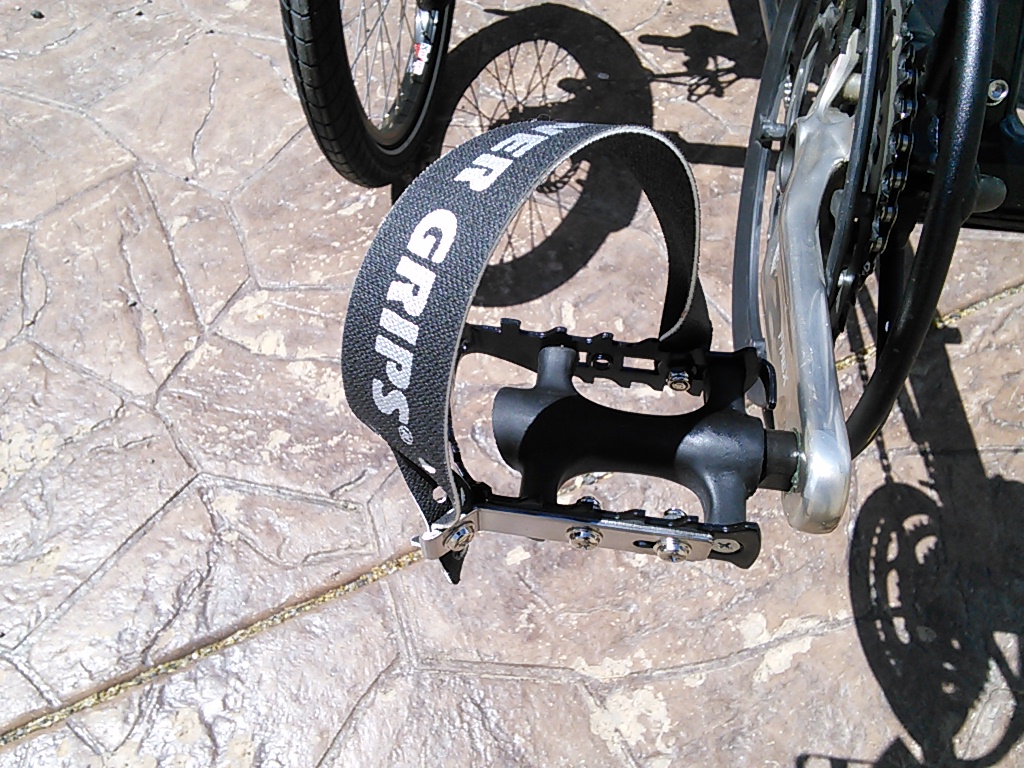 Power Grip Sport Pedal and Strap Set - Don't want to have your feet come off the pedals but don't want to wear special cycling shoes? Helping you avoid the hassle of special shoes, the Power Grip straps hold your feet securely on the pedals while wearing your favorite pair of sneakers. A favorite option on many recumbent bicycles and trikes. To use, just put your feet through the straps at an angle. When your foot straightens out the straps lock against your shoe. Simple and effective.

---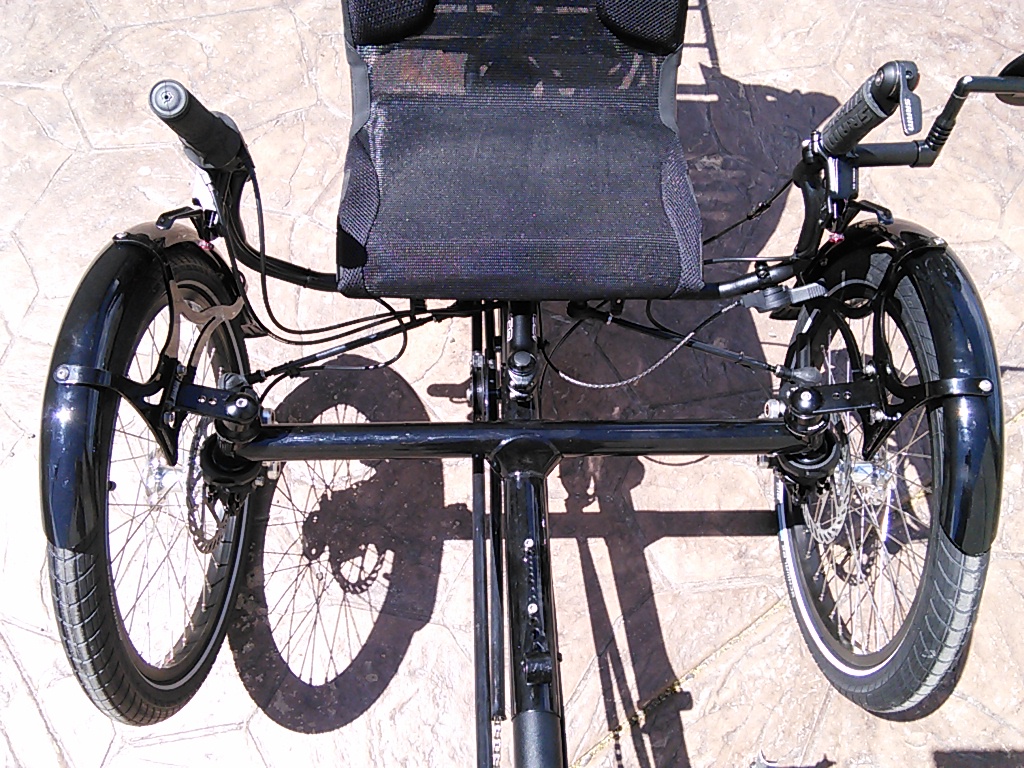 ICE 20 inch Front Fender Mudguard Set for Suspension Front End - These ICE Mudguards are quickly fitted and removed with one bolt (or optional QR levers). Light weight and adjustable for larger tire clearance up to 2" (50mm) Schwalbe Big Apple. Complete with mud flap at the lower edge. Comes as a set of two front Mudguards (fenders) for your Trice recumbent ICE Trike.

---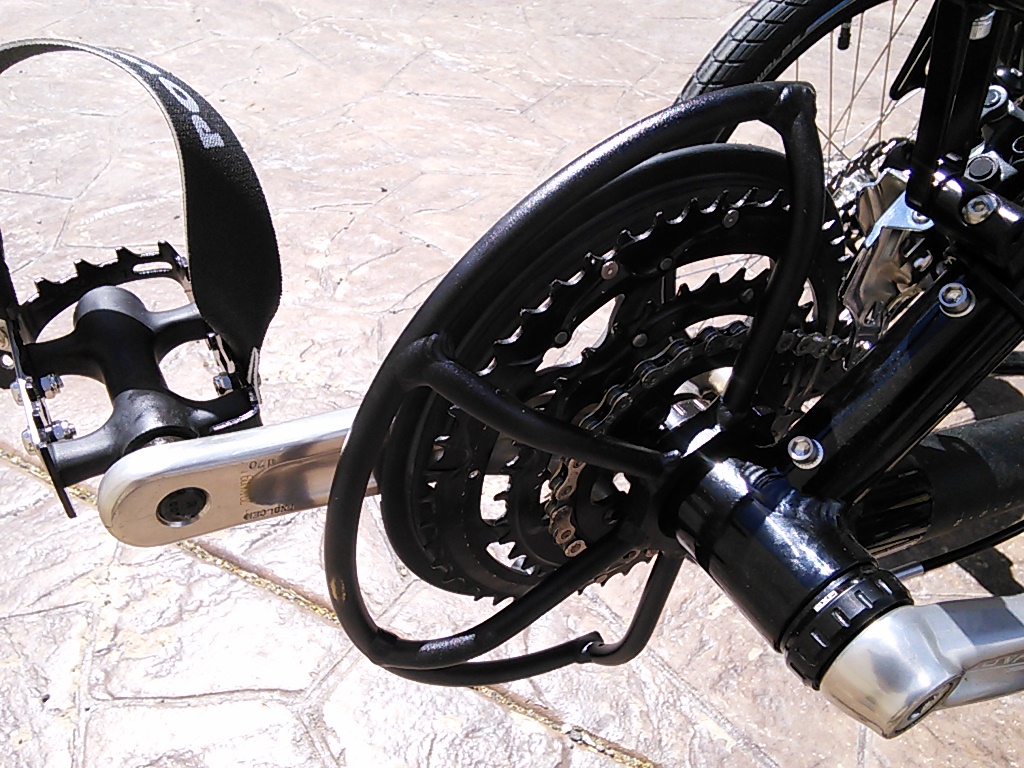 ICE Chain Ring Guard - Designed for the ICE standard models this optional chain ring guard is a light weight and durable unit made from heat treated Al Alloy. The guard is an added safety feature but is also very good in preventing you from accidentally brushing against the oily chain rings and avoiding the recumbent rider tell tale prints on your legs or trousers.

---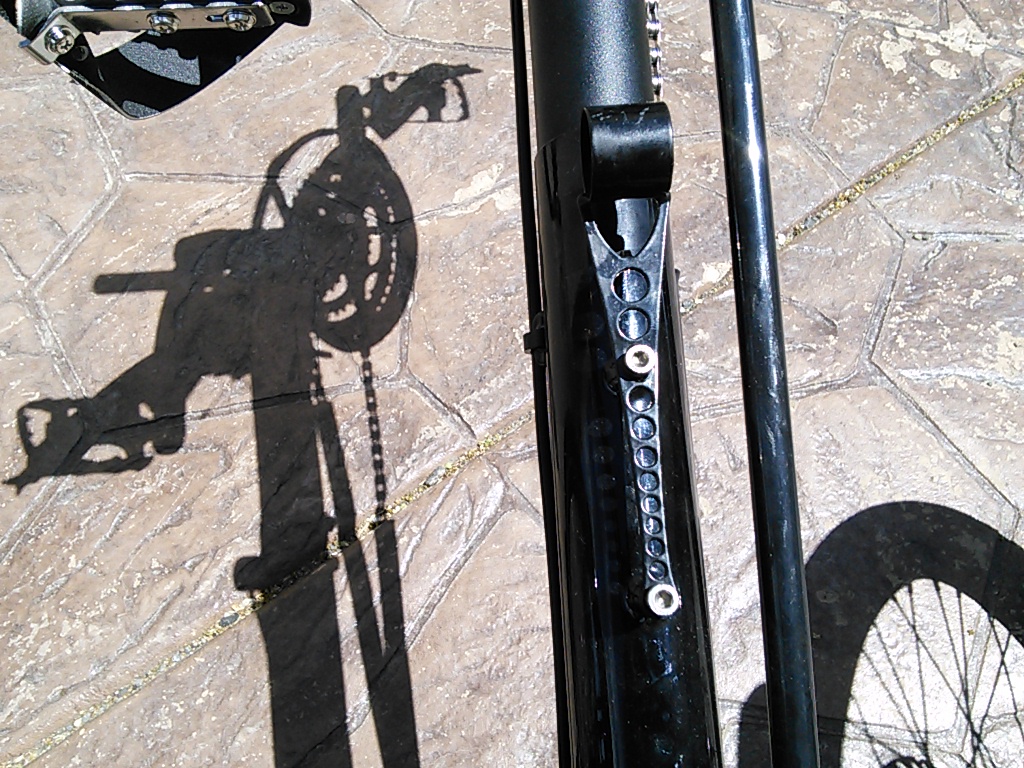 ICE Computer Display Mount - ***ICE IS OUT. As of 9-3-20. 20 on backorder as of 10-30-20*** To allow easy fitting of the computer head unit if the mirror fixing position is not desirable. The mount is removable and is fitted to the bottle boss mounts on the top of the main frame (a bottle cage and bottle can also be fitted at the same time)

---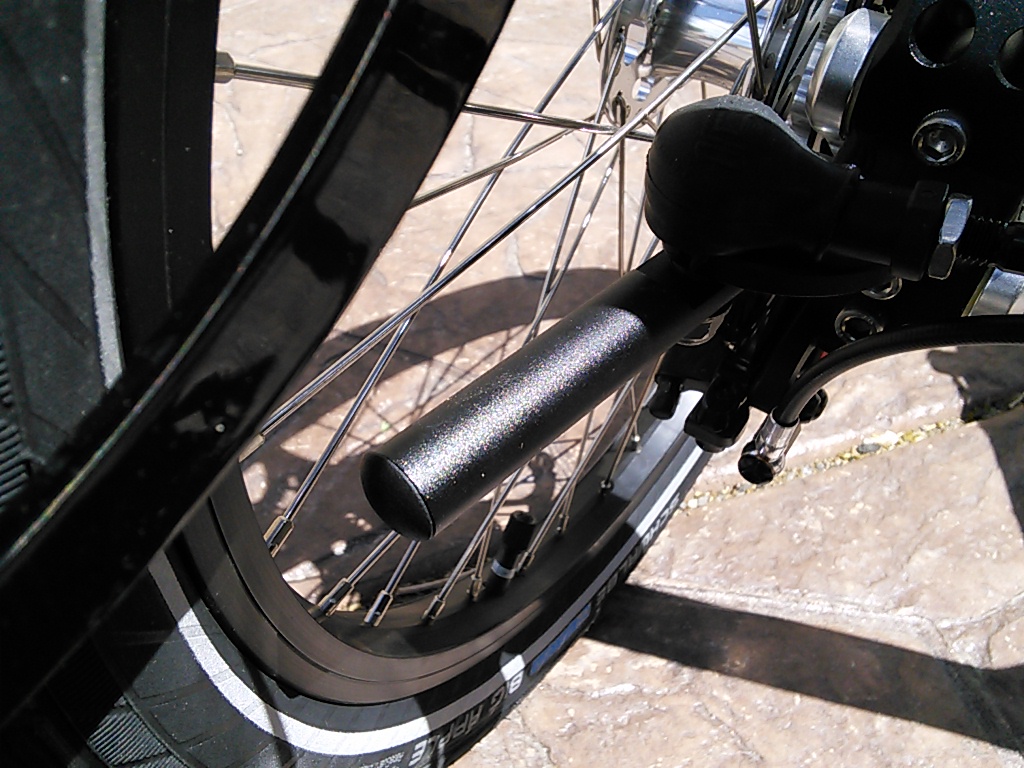 ICE computer sensor mount - Used if disc brakes are fitted (not needed with the Strada Cordless with drum brakes). Attaches to the end of the kingpost arm and allows the sensor to be easily positioned to pick up the magnet signal.

---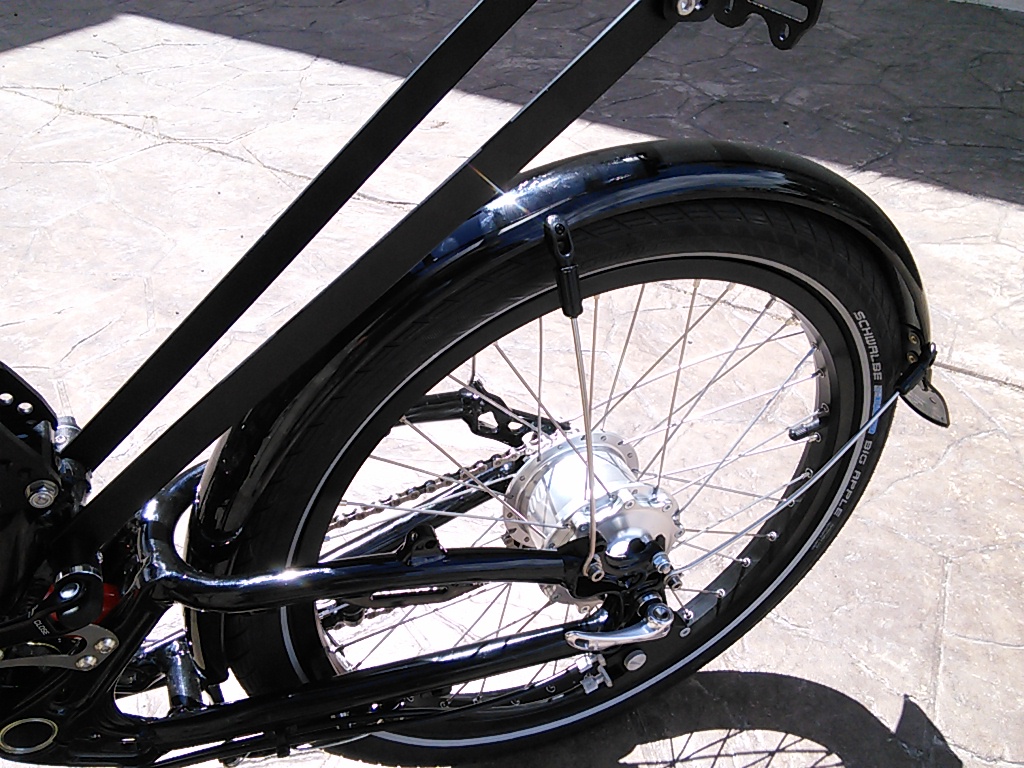 ICE 20in Rear Mudguard - For those who would like to prevent spray from the rear wheel getting onto other riders following close behind we offer this full wrap mudguard. This mudguard is also quick release and does not limit the folding function. It has been designed to allow the use of the optional rear disc brake and is adjustable for up to 50mm tires. It is also compatible with a Rohloff hub if one is fitted.

---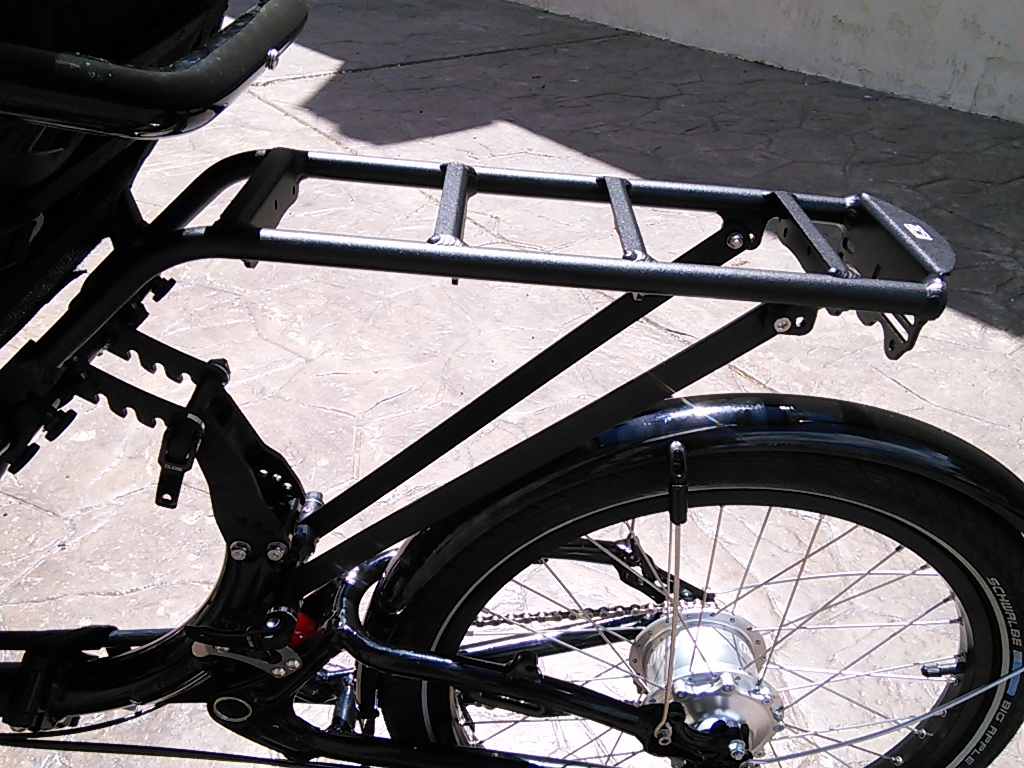 ICE Suspension Rack (Without Sides) For Adventure - This is the rack with the legs for the ICE Adventure.

---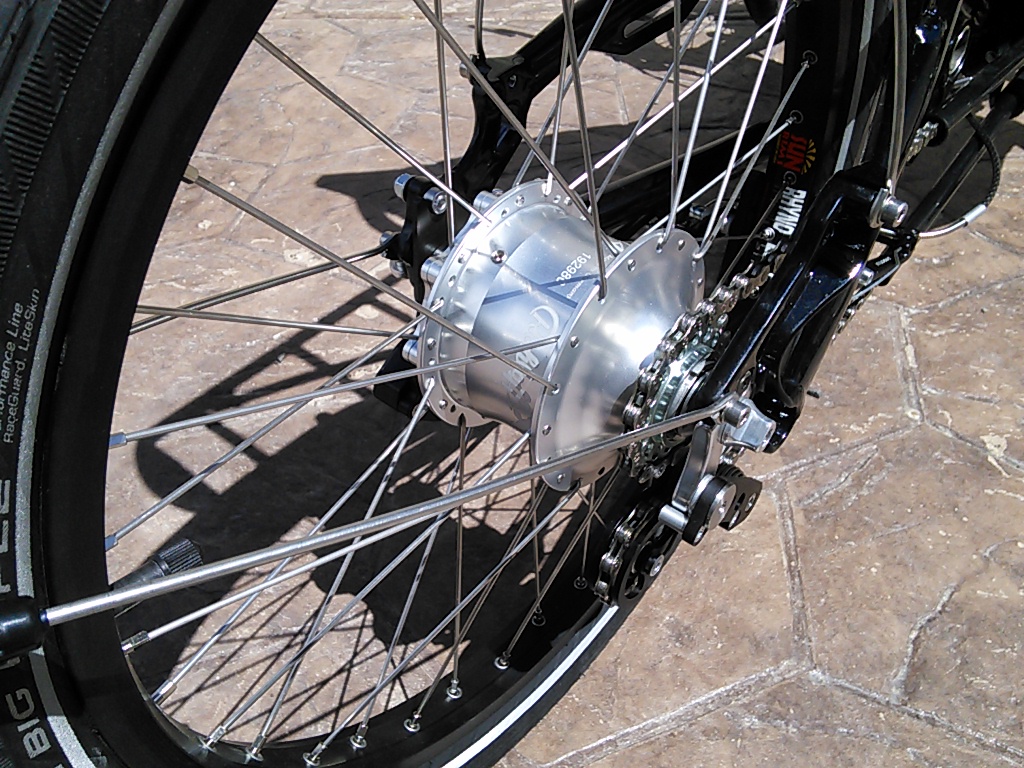 Rohloff Drivetrain Wheel with OEM2 Tensioner Chain - The Rohloff 14-speed transmission is the ultimate in internal gearing. All gears are evenly spaced and can be shifted while pedaling or standing still. Low maintenance and reliability is the name of the game here.

---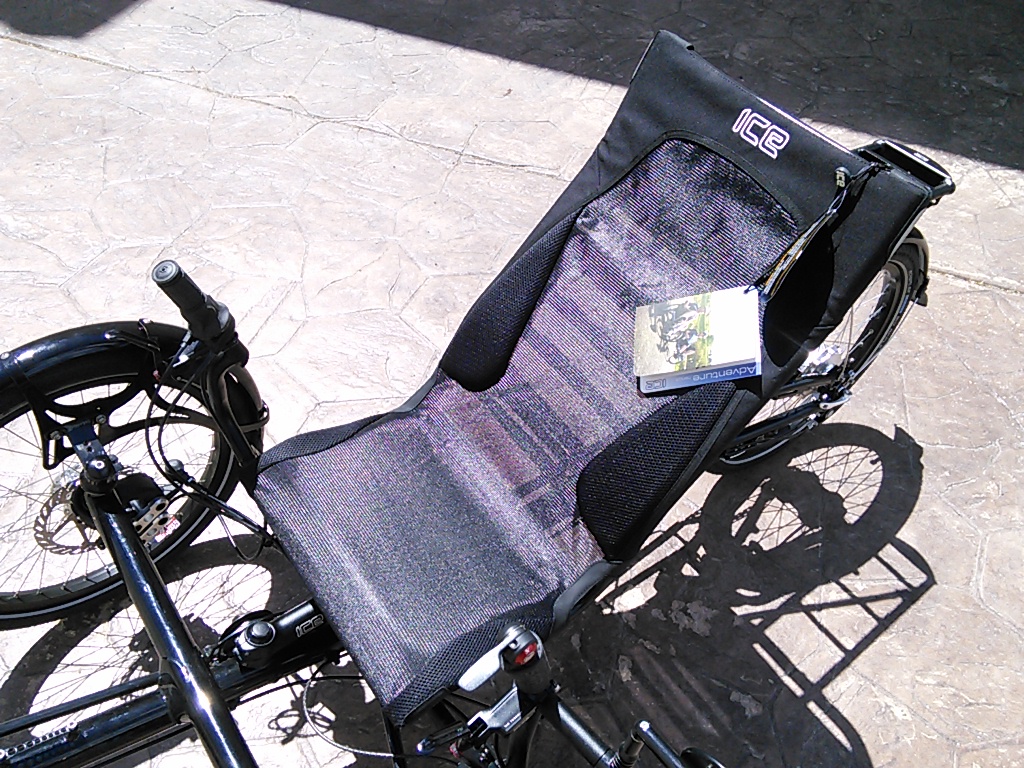 ICE Ergo-Flow Mesh Seat with Integral Pocket (Mounts Included) -

---
---