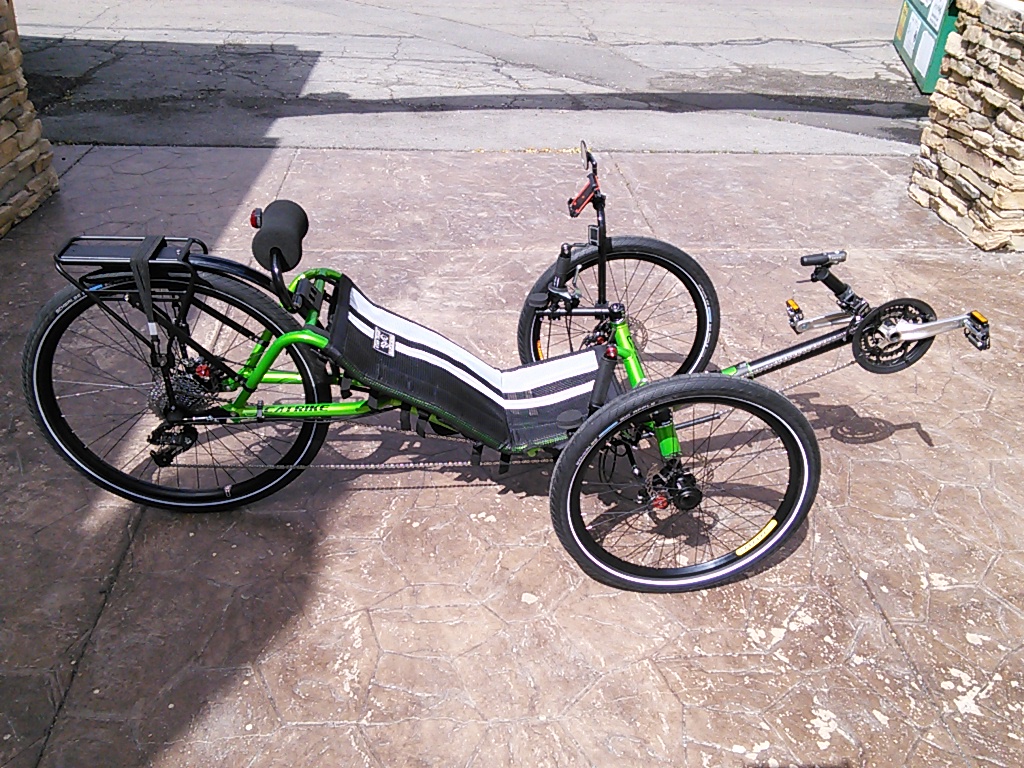 ---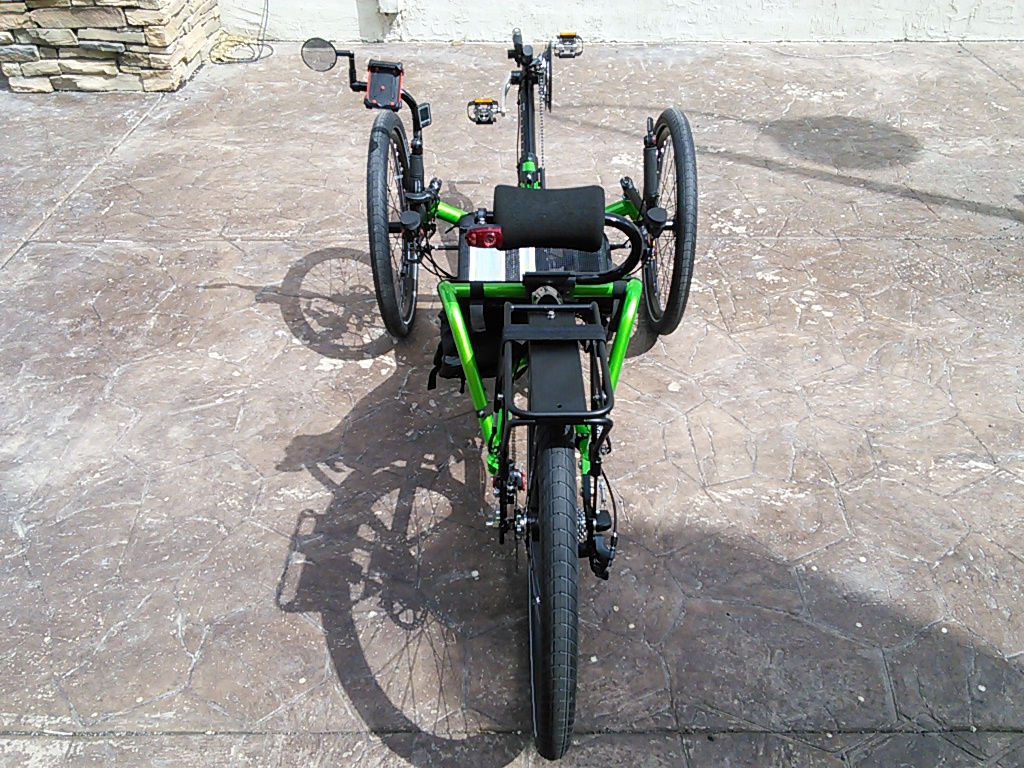 ---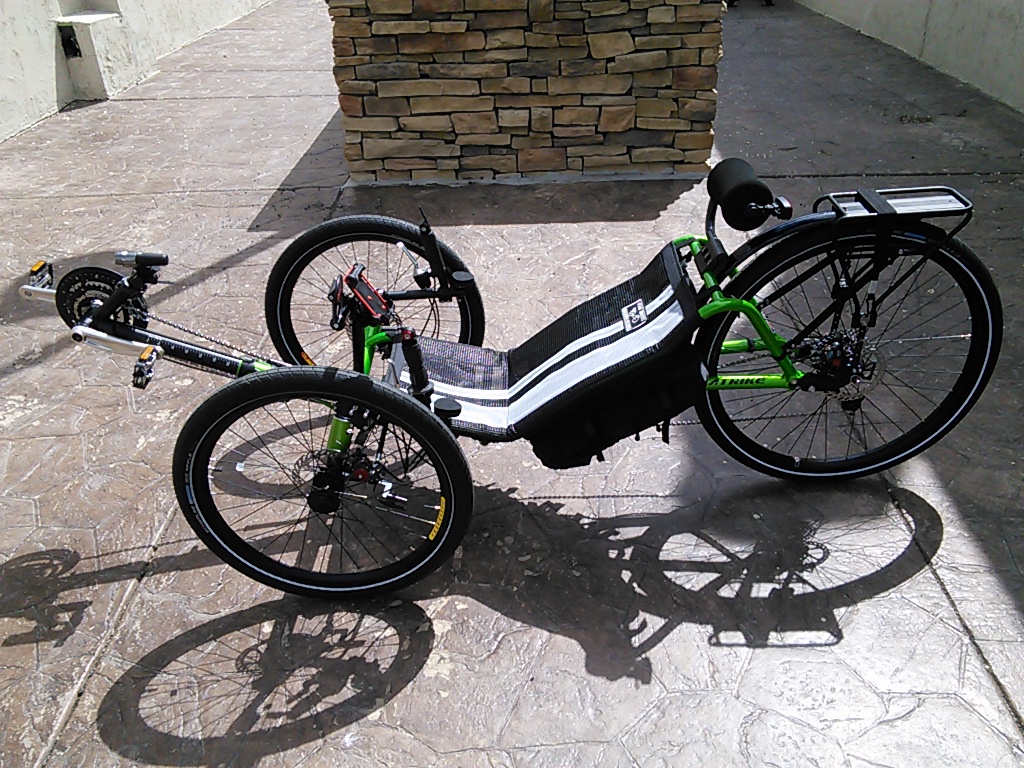 ---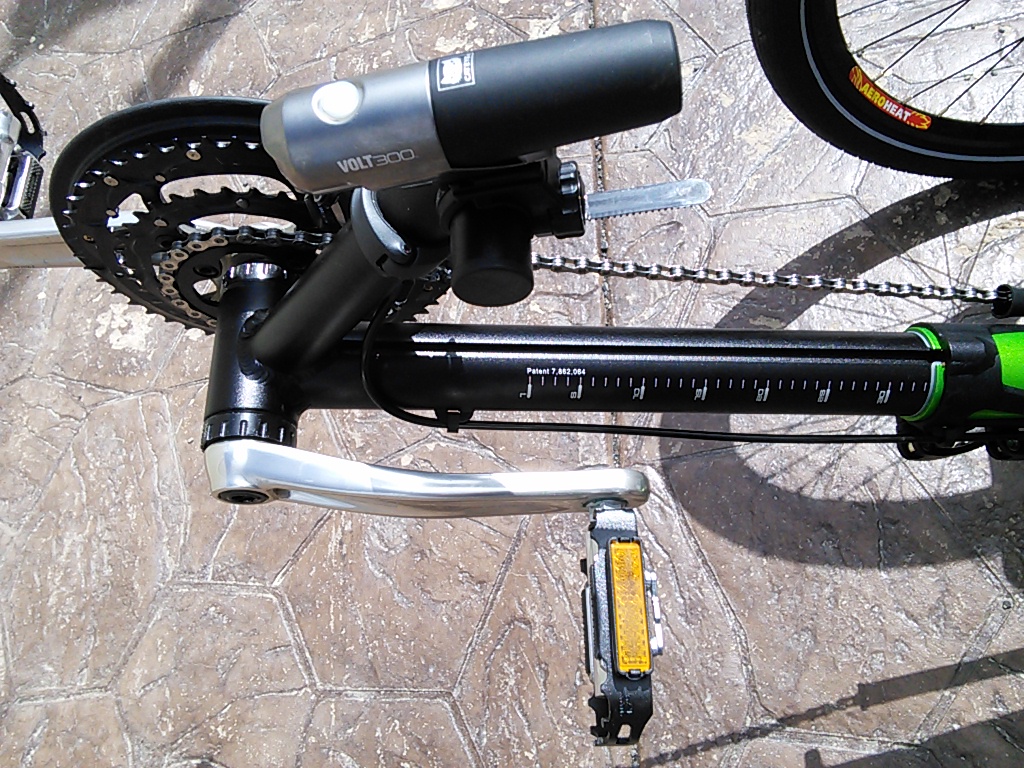 Catrike Standard Boom 19in Long - Anodized Black - Catrike's boom design is second to none! Their patented boom features a top slot to help keep the boom straight. The black anodized boom now features index marking making it easier to set the leg length consistently when sharing a trike.

---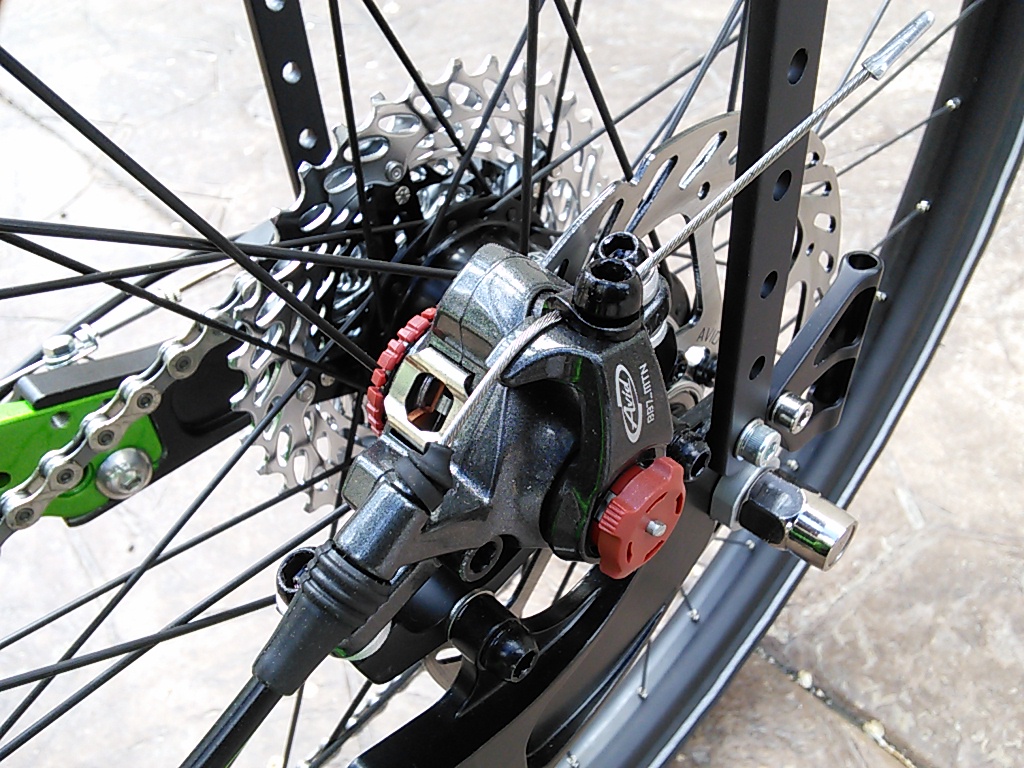 Avid BB7 Rear Disc Brake Kit with Locking Brake Lever - Do you want a usable rear brake and not just something to keep the trike from rolling away? This kit adds a functional brake lever so you have total control. The lever features a locking pin so it doubles as a parking brake. We recommend combining this kit with our double-pull lever for the front brakes.

---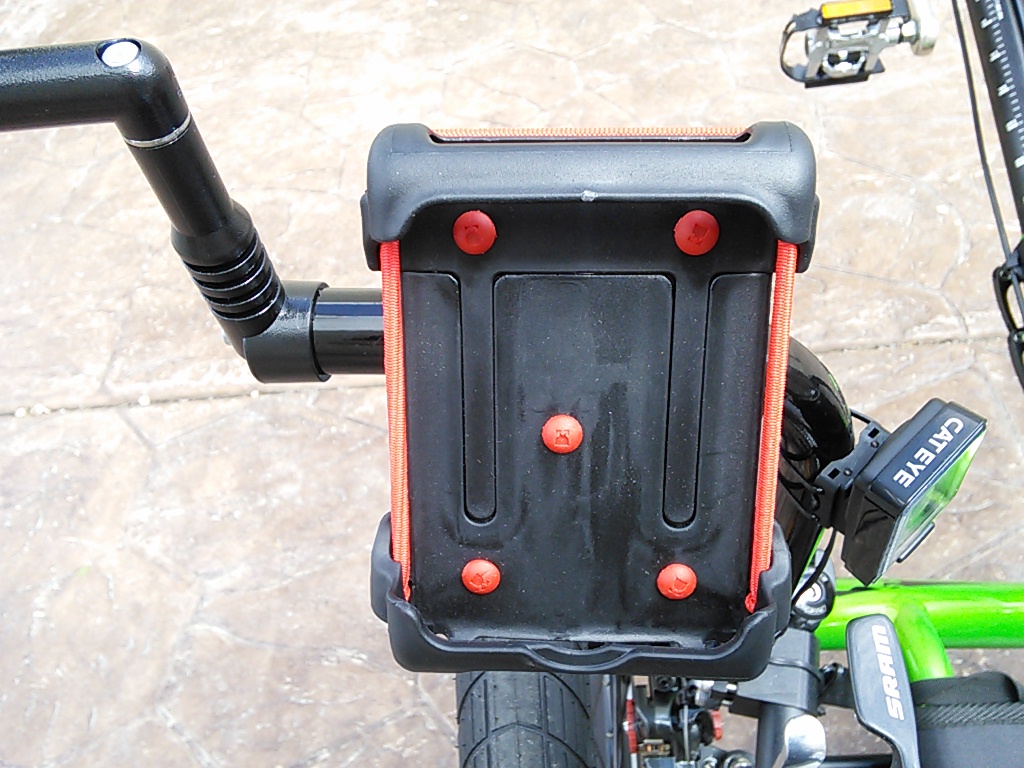 Delta Smartphone Phone Holder - Black - Securely mount a smartphone to your recumbent bike or trike.

---
---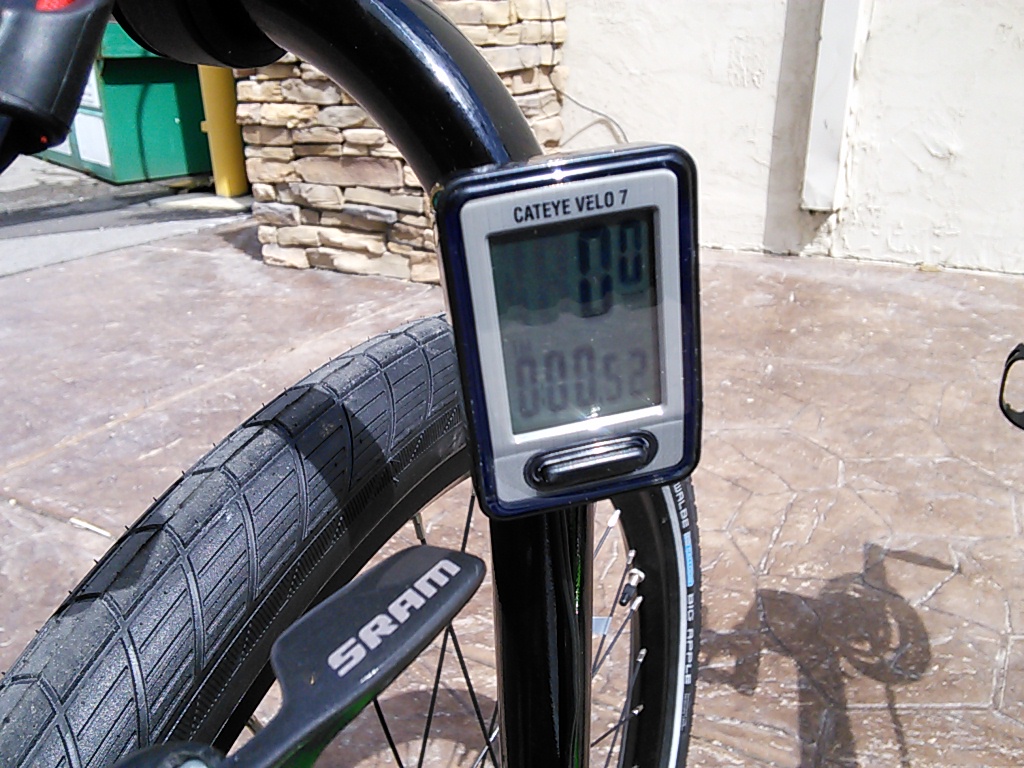 CatEye Velo 7 Wired Computer - The newly designed Velo 7 is CatEye's entry level 7 function computer. The larger screen is even easier to read and set up is made simple with pre-programmed tire sizes. Features: Wired. Current/Max/Average Speed. Distance. Clock. Pace Arrow. Auto Power Saving. Auto Start/Stop. Battery CR2032.

---
---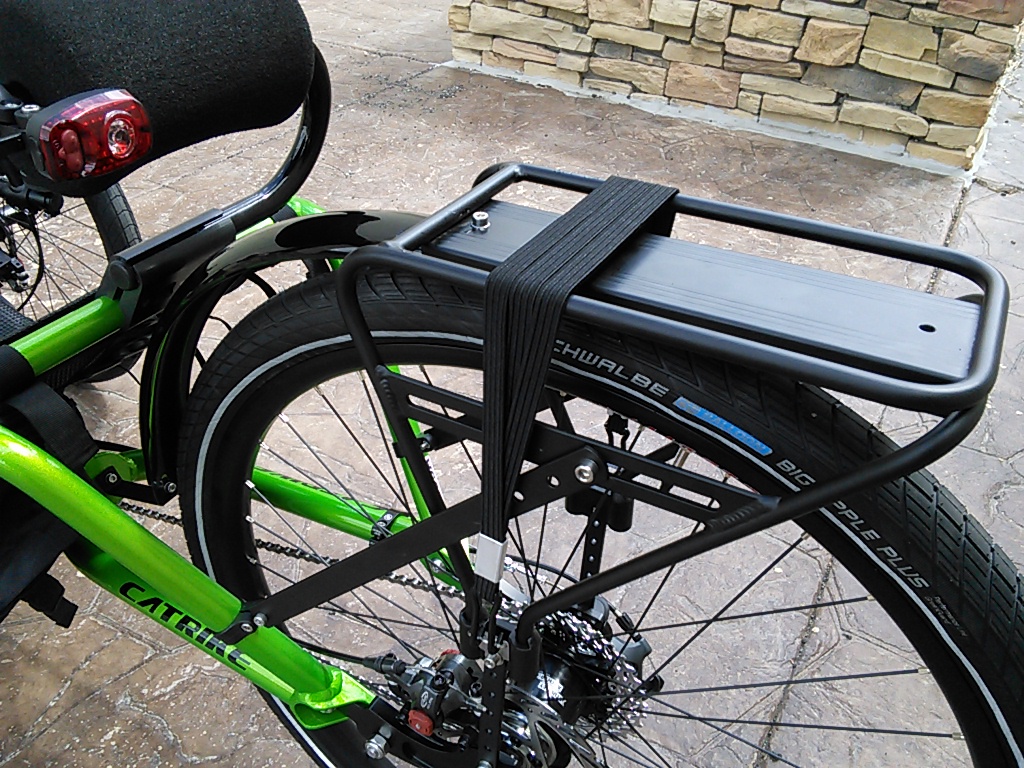 Utah Trikes Rack with Integrated Fender for Annihilator - Our adjustable rack fits the Annihilator perfectly. With this option we mount the fender directly to the rack to eliminate the traditional wire stays. This makes the fender much more rigid and secure and keeps the rack height as low as possible.

---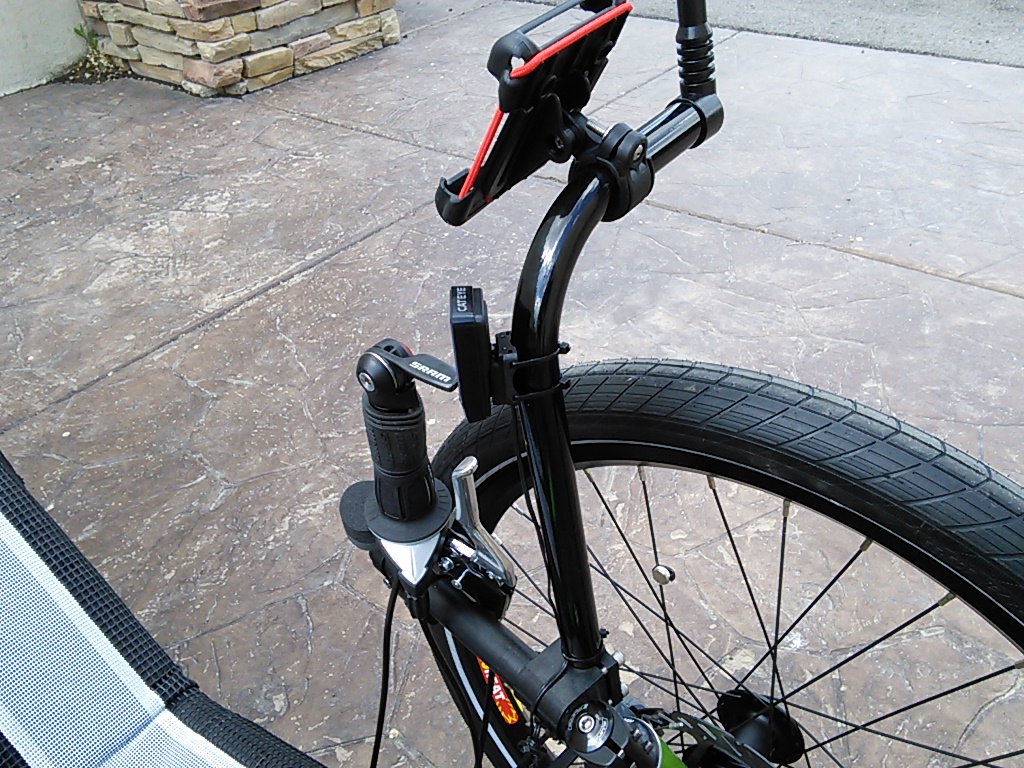 UTCustom Super Mount Bar (single) - Black Anodized Clamp - Includes: 1 Super Mount L Bar. 1 Clamp. 1 7/8in Plug.

---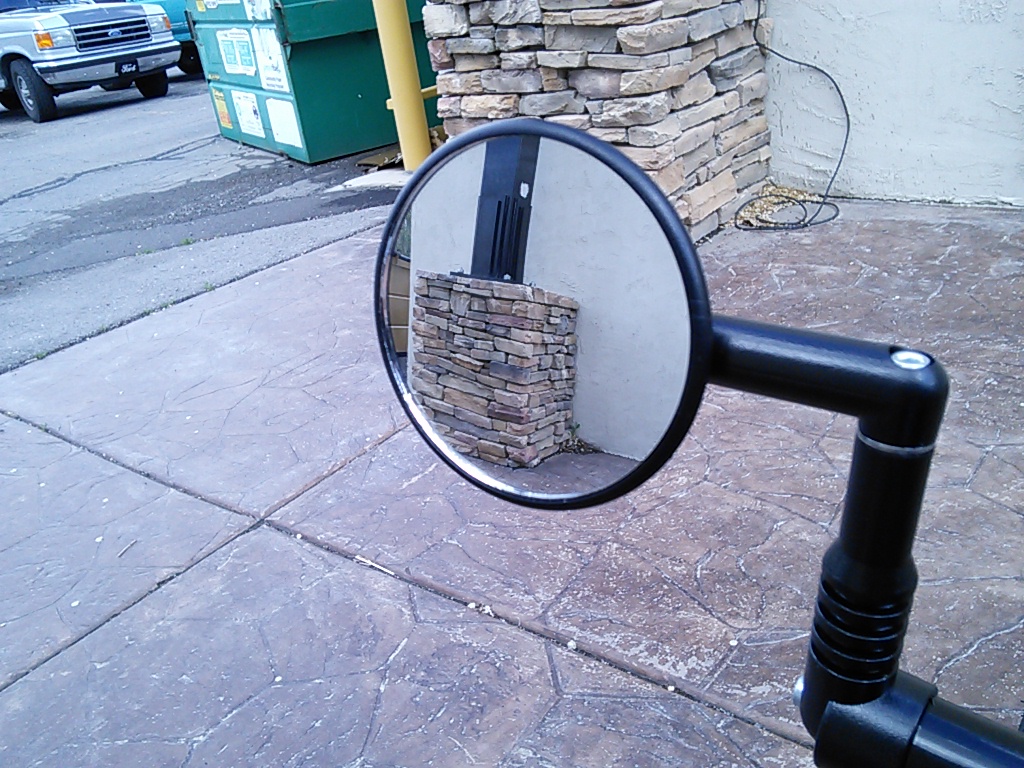 Mirrycle Mirror Adjustable Mirror - The Mirrycle Mirror is by far the most popular mirror for recumbent trikes. It is well made, attaches to any 7/8in tube or handlebar and is easily adjustable. This is an essential safety item for anyone riding a recumbent bike or trike on the street.

---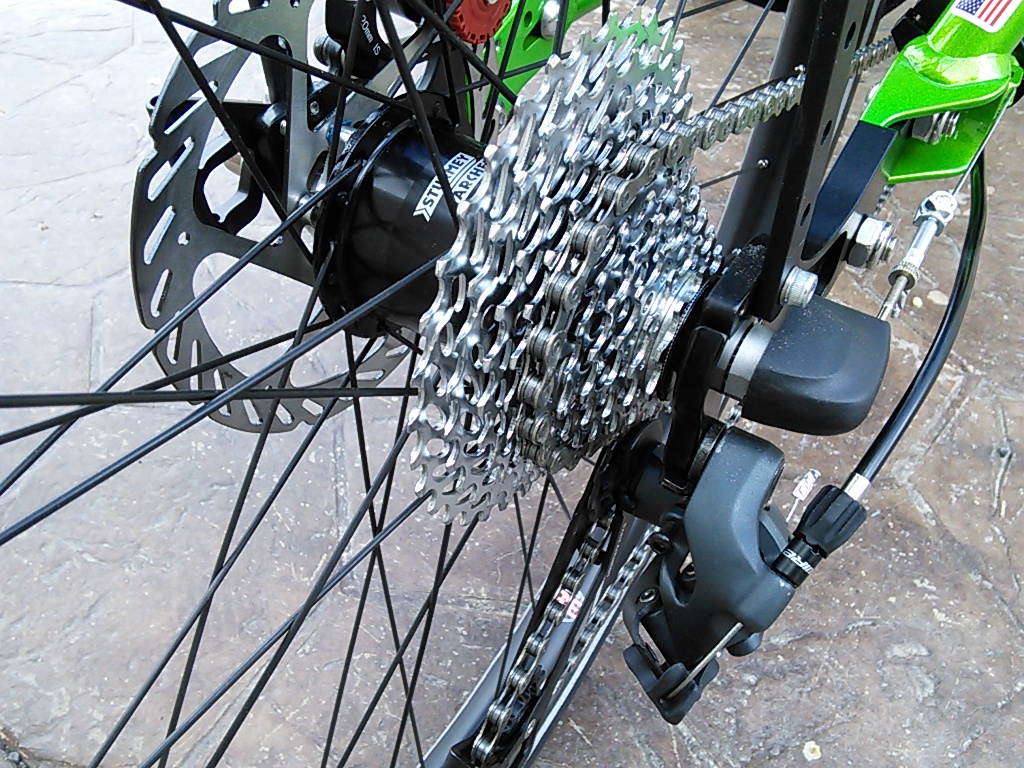 Sturmey DualDrive 30sp w/SRAM 10sp 11-36 Cassette, SRAM RD, TT500 Shifter, X10 Chain - This tear gearing package includes our custom B35 3x10 Sturmey wheel with the SRAM 10-speed 11-36t cassette, X7 rear derailleur, TT500 shifter and KMC X10 chain.

---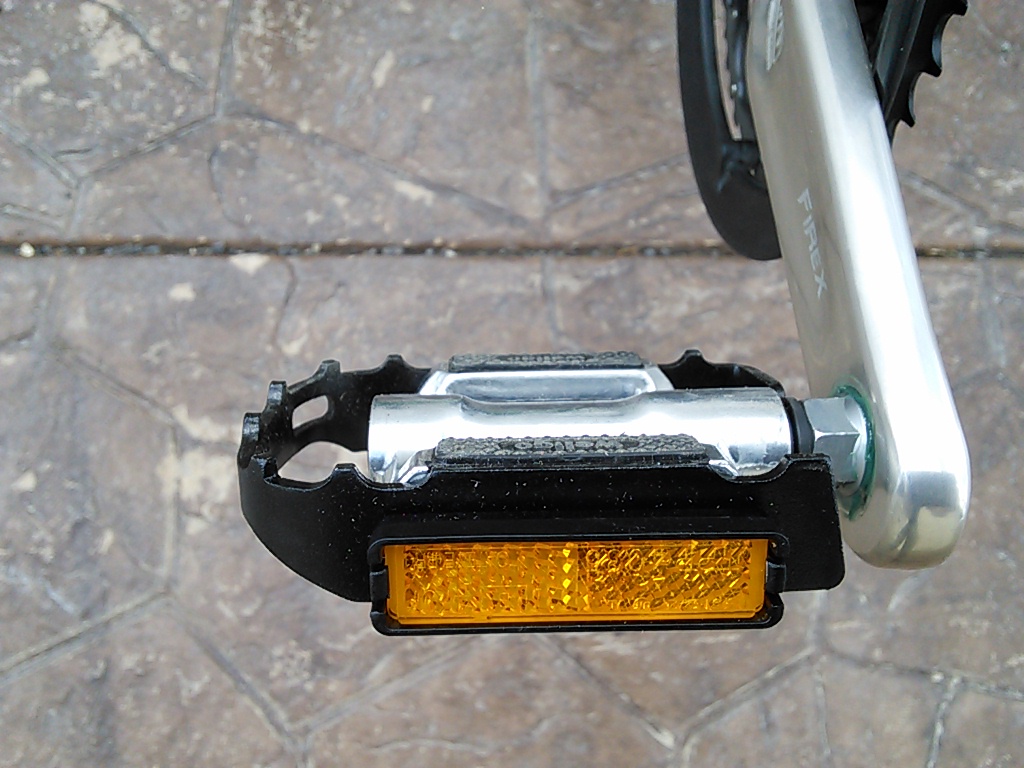 Clipless Pedals - -Forged alloy body -Chromoly spindle -Shimano SPD compatible -Flat side with rubber insert for traction -Toe clip compatible on non-SPD side -420g pair

---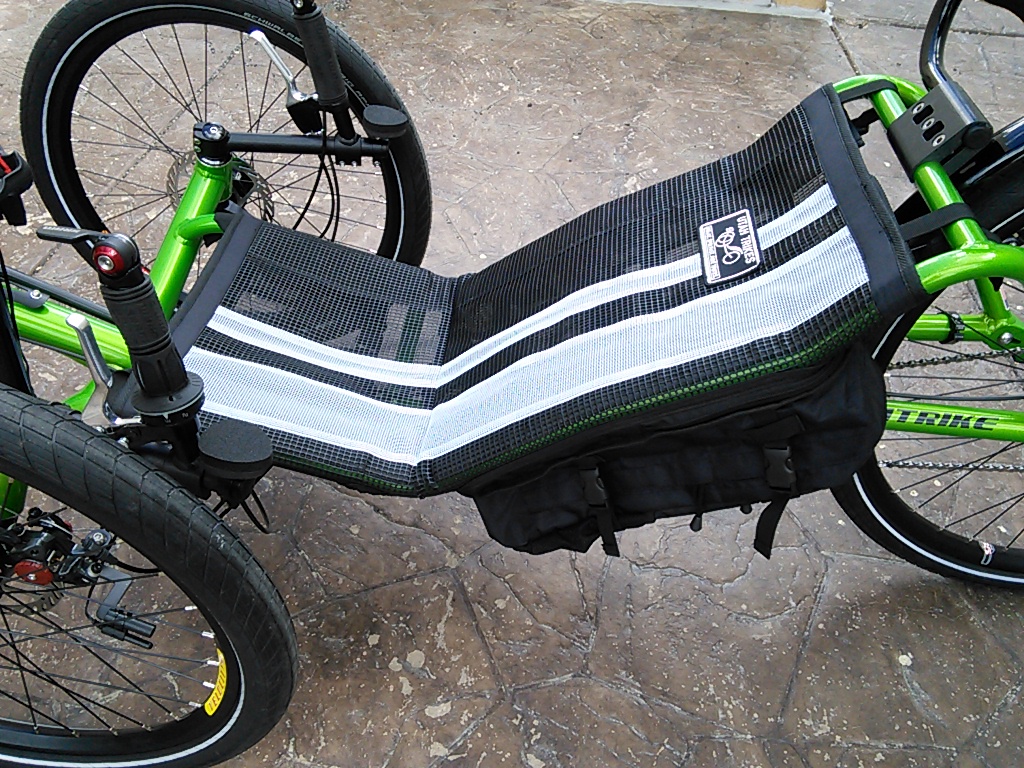 Utah Trikes Performance Recumbent Seat Mesh w/Cargo Bag - We are pretty proud of this seat mesh. It started out as a remake of the Catrike Muscle Trikes we had a few years ago. Then we found an even more breathable material. then we triple reinforced the strapping. And finally we put a custom cargo bag on the back complete with insulated water bladder pouch! We are not sure if this seat will actually make you faster, but your trike will definitely look cooler!

---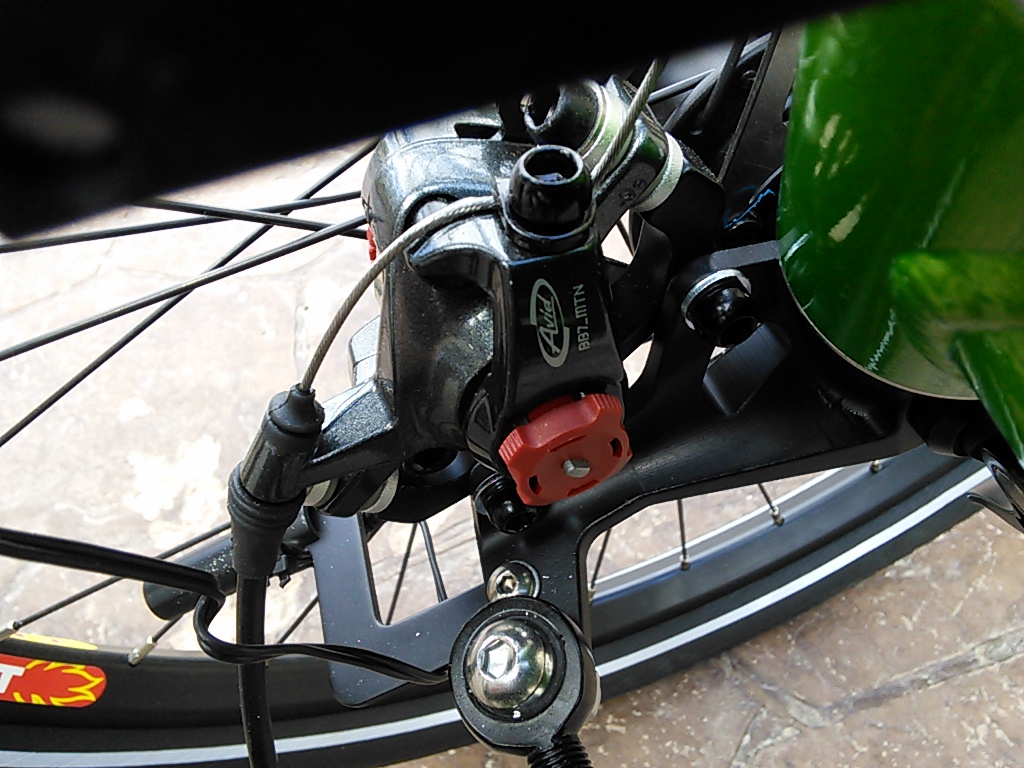 Avid BB7 Front Disc Brake Kit (pair) - This kit includes everything you need to upgrade your trike's brake system to the best mechanical disc brake system available. Perfect for for any home builds.

---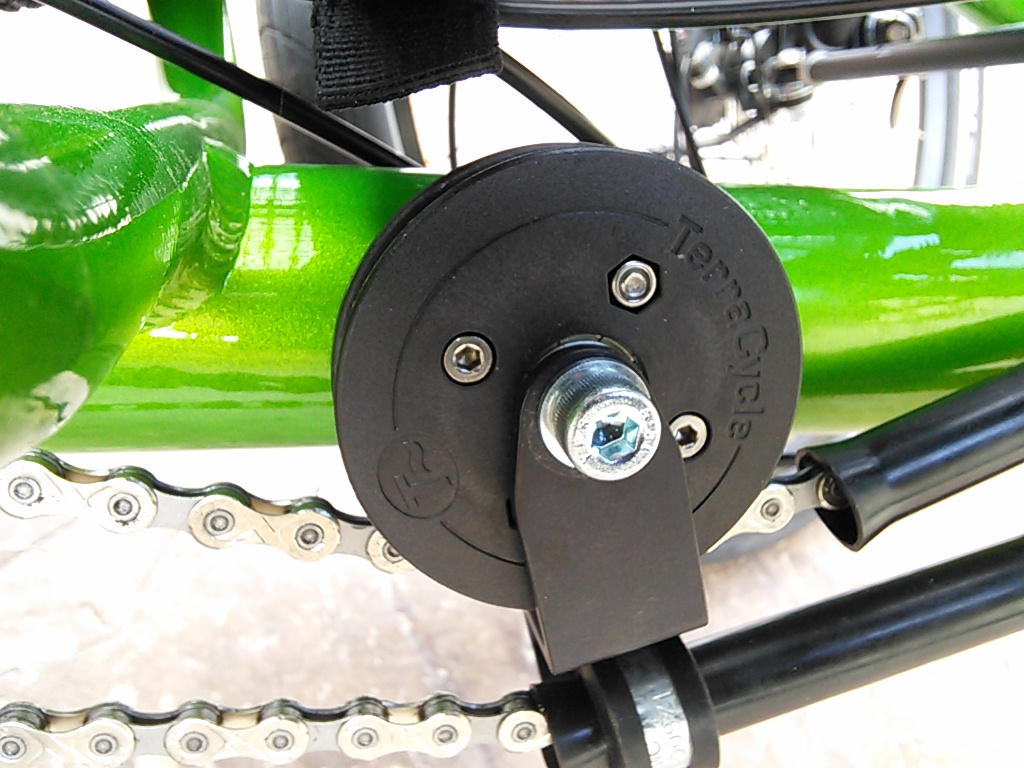 TerraCycle Sport Power Idler (2019 and Later Version) - The TerraCycle Sport Power Idler is the second best power idler on the market (second only to the Elite Power Idler). With aerospace grade ballistic nylon side plates, tough metal core, durable aluminum cog and top of the line ABEC-7 steel bearings, this rugged, workhorse idler will give you years of trouble-free improved drivetrain performance. It's solid, it's quiet, and, quite frankly, it's beautiful. For miles and miles, the Sport Power Idler will prove itself a reliable, quality addition to your recumbent. 8mm Standard Bearing 15 Tooth

---
---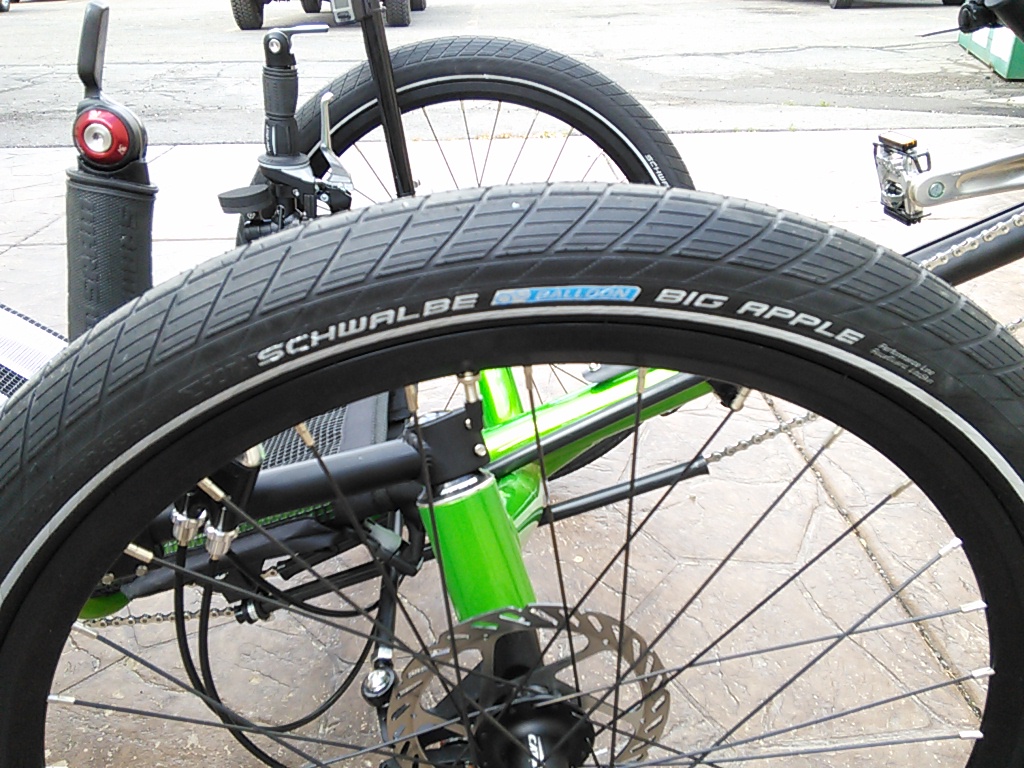 Schwalbe Big Apple 24x2.00 (50-507) HS430 Tire - Built in suspension. The tire suspension responds amazingly well - an advantage that in everyday life is more important than long spring travel. Using simple technology cycling can remain low-maintenance and easy. -WIRE BEAD -PSI: 35-70

---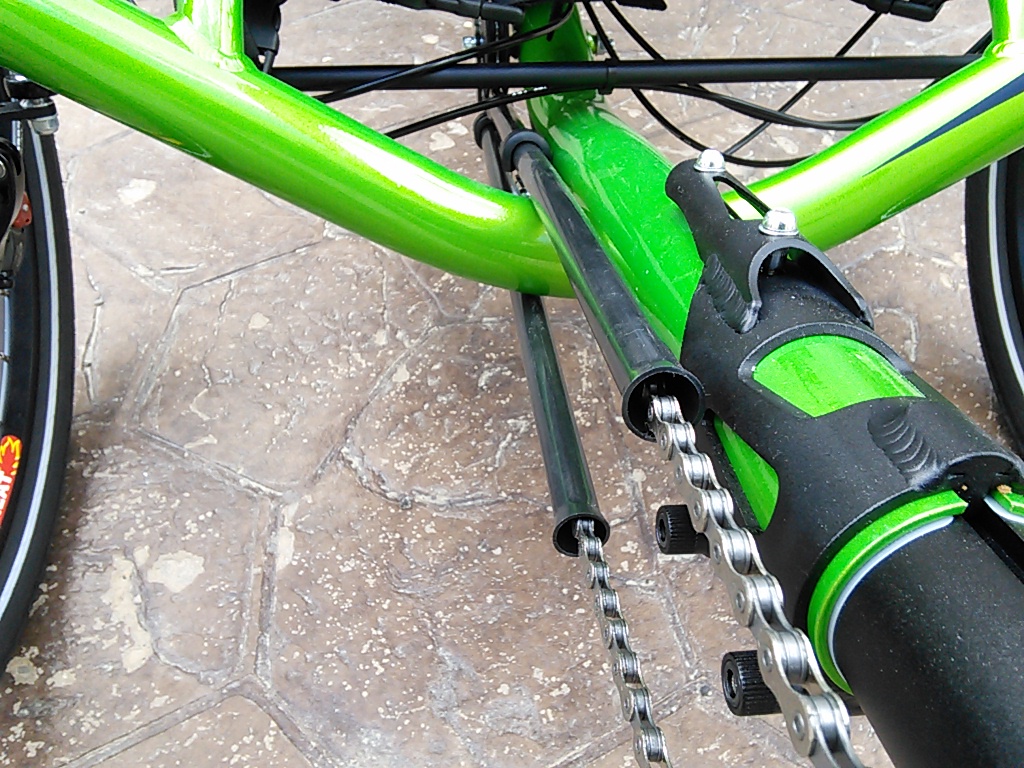 Catrike Chain Tube Assembly - The stock Catrike chain routing uses low-friction PTFE tubing to guide the chain around the cruciform section of the frame. The ends of the tubes are flared for quiet and smooth running.

---
---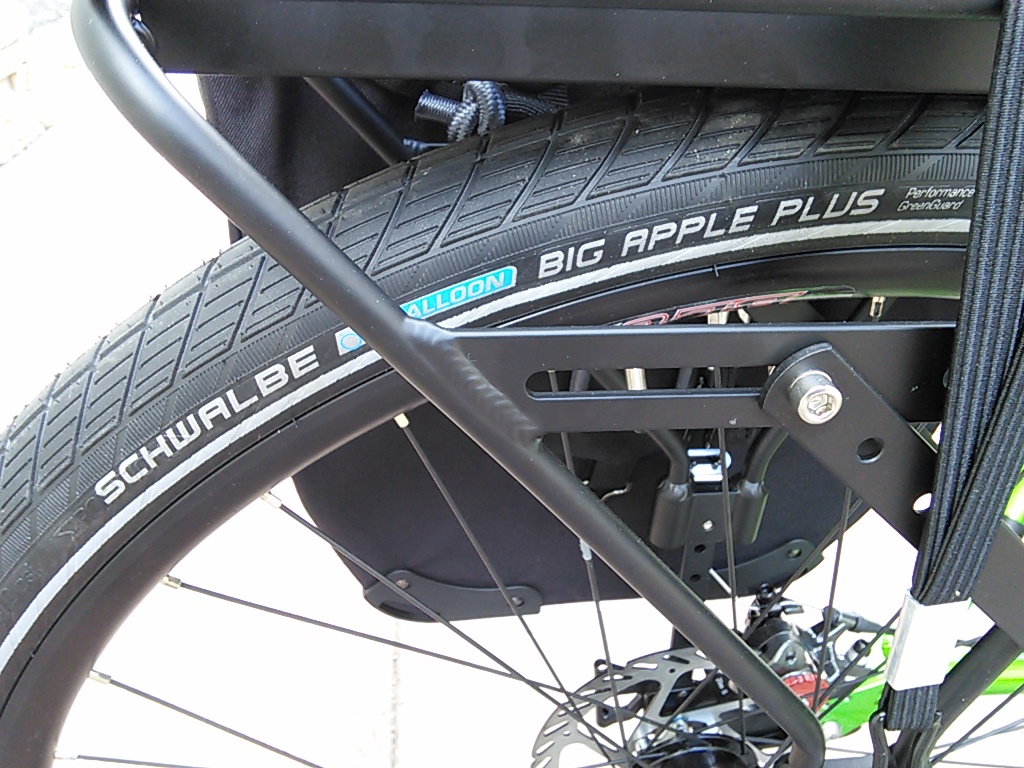 Schwalbe Big Apple 28x2.00 (50-622) HS430 Tire - Built in suspension. The tire suspension responds amazingly well - an advantage that in everyday life is more important than long spring travel. Using simple technology cycling can remain low-maintenance and easy. -WIRE BEAD -PSI: 35-70

---