This is a prototype extended quad with a 12 inch longer wheelbase and 20-inch cargo area. The new welded rear cage makes this the strongest quad we have made to date. We have tested the cargo capacity with over 300lbs in addition to the standard 300lb rider weight capacity.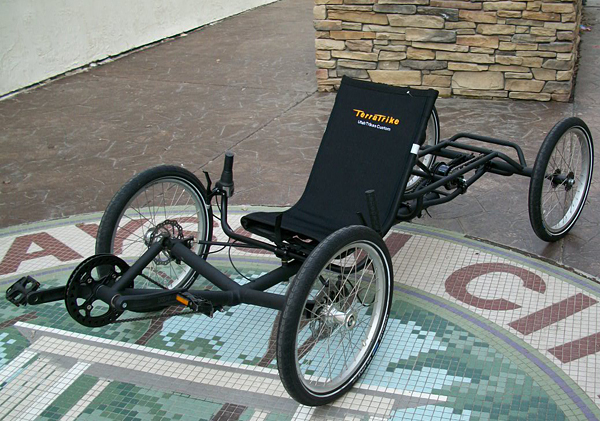 ---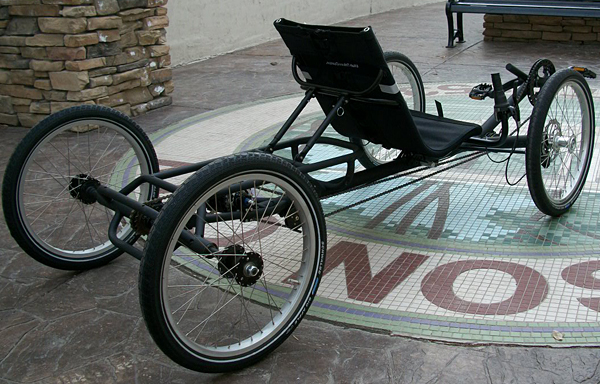 Extended Rear End
Our extended quad has a 12 inch longer frame and increased cargo capacity.
---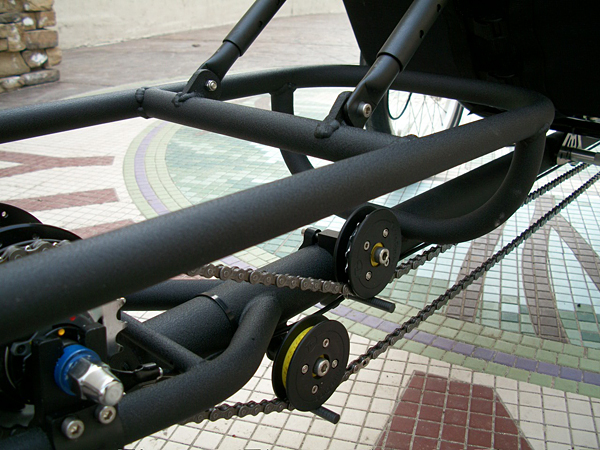 Thereis no loss of adjustability with the adjustable seat stays and quick release seat clamp.

The chainline is smooth, efficient, and quiet with our custom TerraCycle Idler setup.
---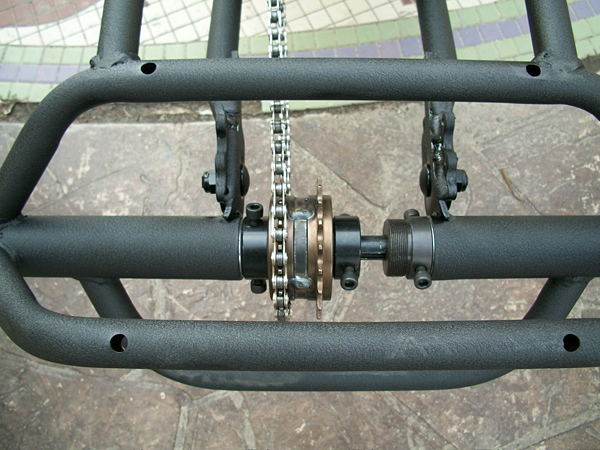 Positraction Axle
Our axle system uses a dual freewheel design to make sure power is always sent to at least one wheel. This efficient design gives maximum traction for even the loosest gravel and slick snow.
---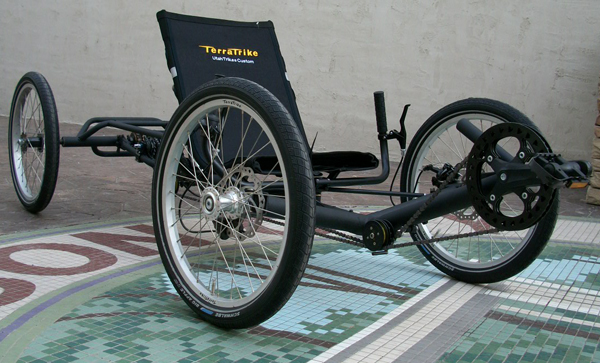 ---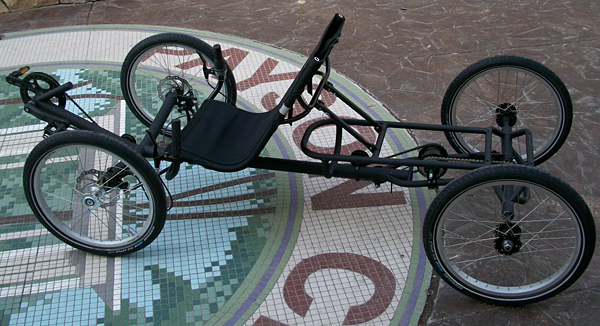 ---