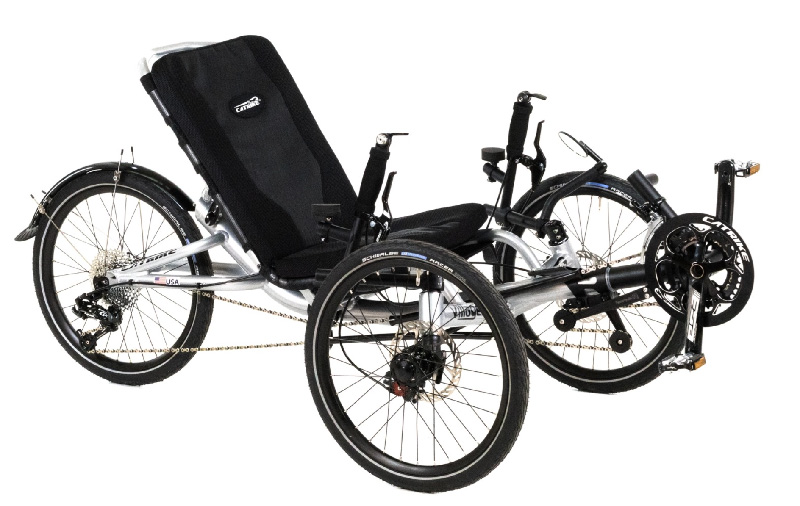 Starting at $2950
Availability: 6 In Stock
If you've been looking at recumbent trikes you've no doubt heard of the Catrike Villager. The Villager brings together engineering and innovation into one easy to use machine. A high seat and stable platform mated to an adjustable frame provide a comfortable and confident ride. Avid disc brakes offer best in class stopping power and Ackerman steering geometry Ė a standard design feature on all Catrike models Ė keep course corrections smooth and stable. The Catrike Villager recumbent trike is ideal for adventures in your neighborhood and beyond.
The Catrike Villager

This is a true utilitarian vehicle that has many uses; ride it to the grocery store or out to dinner; itís great for a picnic in the park, or ride it wherever you want to go. You will enjoy the scenery more than ever and discover the great joy of riding all over again. The Villagerís 12.5-inch seat height allows you to get in and out with little effort. The Villager's seat position and height make it the easiest tadpole trike to mount. 5.5-inch ground clearance helps you negotiate speed bumps and curb transitions. With bigger tires and rear wheel we have even made off-road capable Villagers. Human power is great for the future, but even better today. Beautiful-Simple-Functional Catrike Villager.
More Info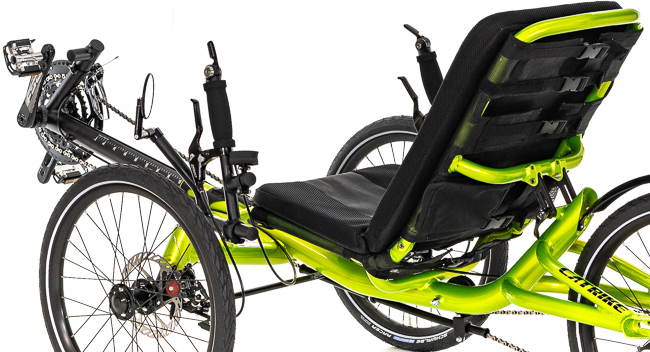 If you want more info take a look at the Catrike Villager Main Page here