At nearly 72 I am a fit and active senior. Because of genetics, I had a nearly fatal heart attack in 2019. As an RN, Personal Trainer, and Self Defense Instructor for Senior Women, I knew I needed to continue to exercise in an appropriate way to keep my muscle strength and joint mobility--as I always say, "Motion is Lotion"! After my heart attack, I switched to riding two wheel e-bikes so I could continue riding with my husband, and family… Including grandchildren. I then took a fall on my e-bike in 2021, tearing ligaments in my knee, and fracturing my left tibia. After that, I reluctantly switched to an upright E trike with a basket on the back. It just wasn't for me for many reasons. Also, it never felt really stable. After a severe low back trauma in 2021, I could no longer sit upright with pressure to my tailbone. I sadly and reluctantly sold my E bike and trike.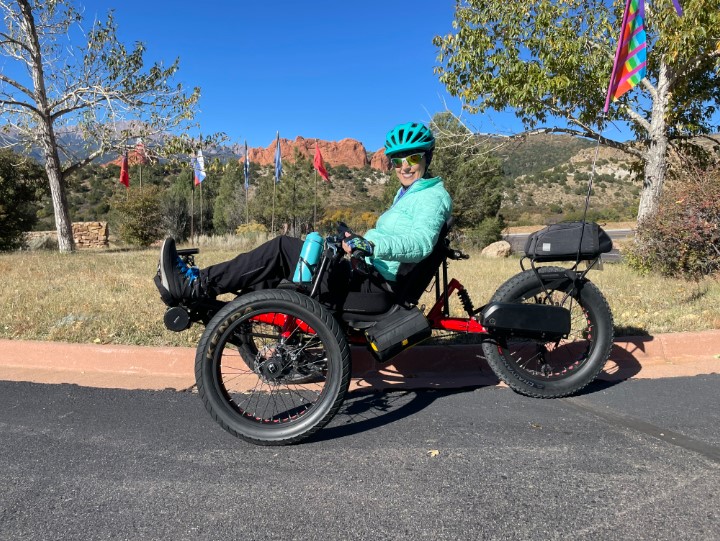 One night going to bed in despair— wanting to ride so badly, an image of a recumbent trike popped into my head. I stayed up till 3 AM researching recumbents on YouTube! I wanted a fat tire, off road capable trike because we live in a rural area with dirt roads, and I also wanted to ride in our beautiful, sunny Colorado winters. Having never sat on a recumbent trike or even seen one up close, I took a BIG chance and ordered a Sunseeker CSX Fat Tad from Utah Trikes, and it was love at first ride! My husband, Gary, recently purchased the same trike...with some friendly encouragement from me about the fun, and also the wonderful benefits of riding a recumbent!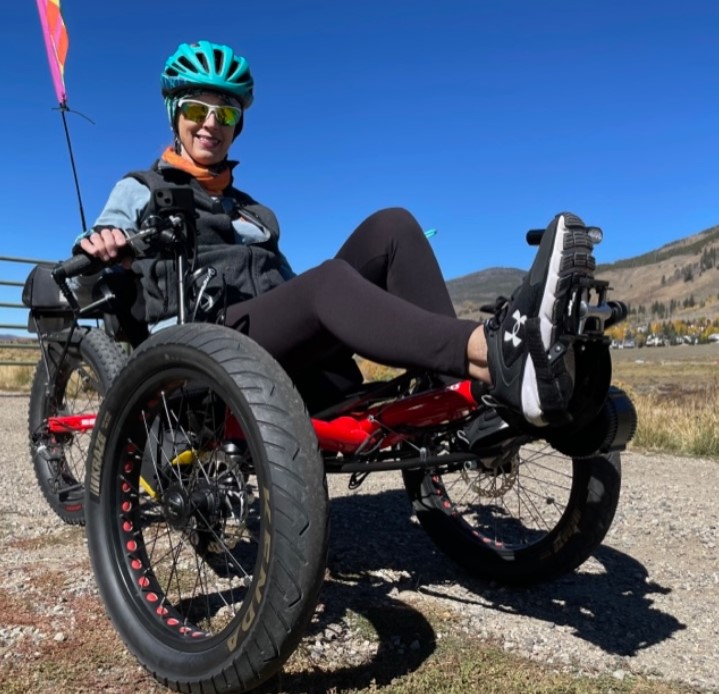 We are now having the times of our life out on the trails! Gary had been a hard core, two wheel purist his entire life… but is now loving his Fat Tad CSX! He is pleased to find he is now using and strengthening muscles that he did not really use on his two wheeler. My back injury caused me to be fairly inactive for about a year, and had lost significant muscle tone and strength. Since I have been riding my recumbent, I now have strength back in my legs, which not even PT had helped since my back injury.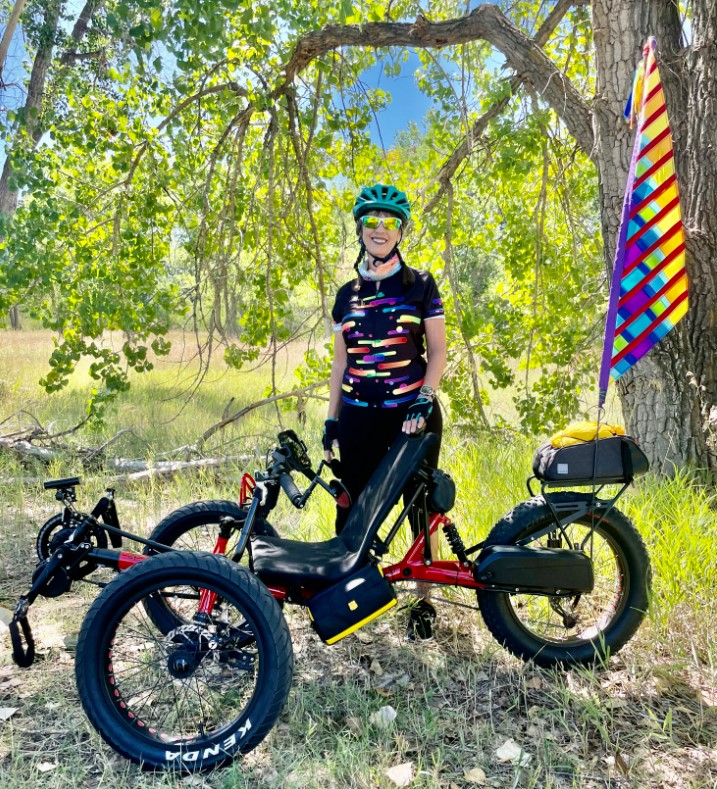 I can climb stairs again with no problem! I have renewed core strength and much improved stability, thanks to my CSX Fat Tad! It does not bother my back, or knees at all, even after twenty mile rides! It is easy to get in and out of. We have been approached by so many folks on the trails, young and senior--and we regularly tell our story and sing the praises of the Sunseeker CSX Fat Tad and the great service from Utah Trikes! We share info about our trikes, and have people sit in them, and once they have done that, it's all over! We have sent many people your way! I thank the Lord for giving me the idea to check out recumbent trikes! I want to emphasize that recumbents are NOT just for those with health or physical issues. They are for everyone! My Fat Tad CSX has given me joy, health, and a whole lot of fun along the way. And most importantly, I am back riding with my beloved family once again!"