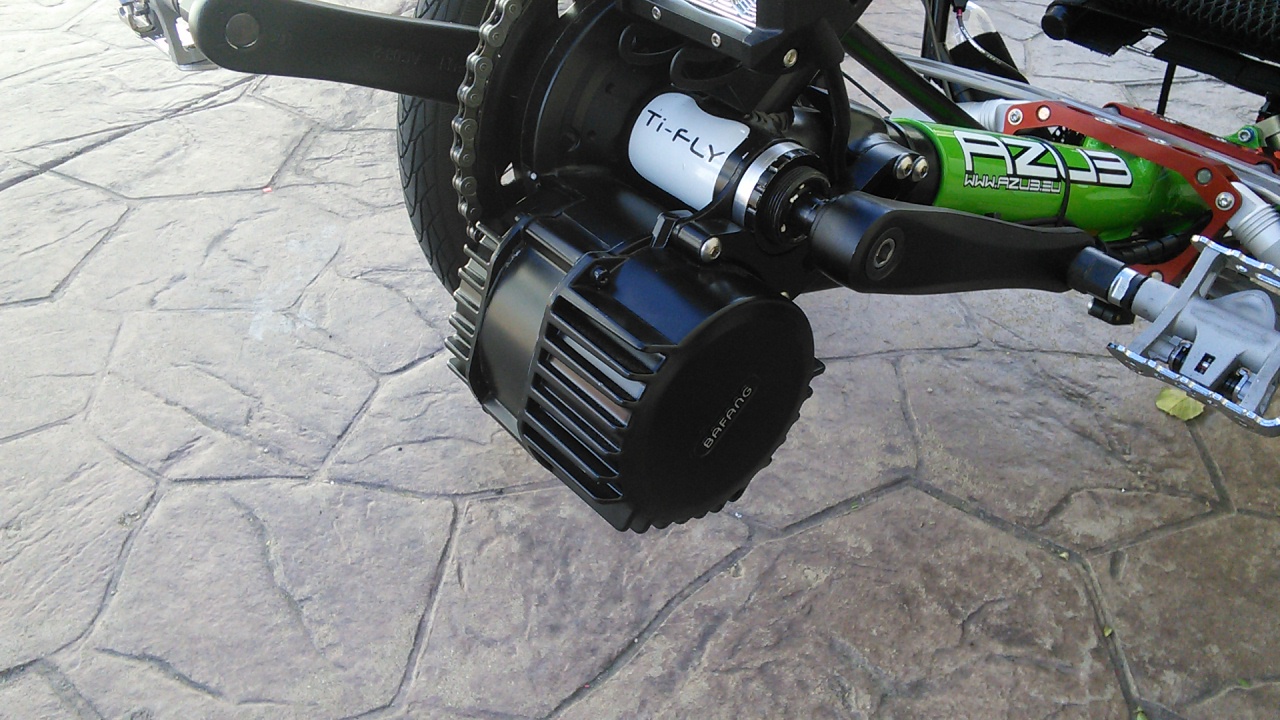 Bafang BBSHD 48volt 1000watt Motor Assist
-
---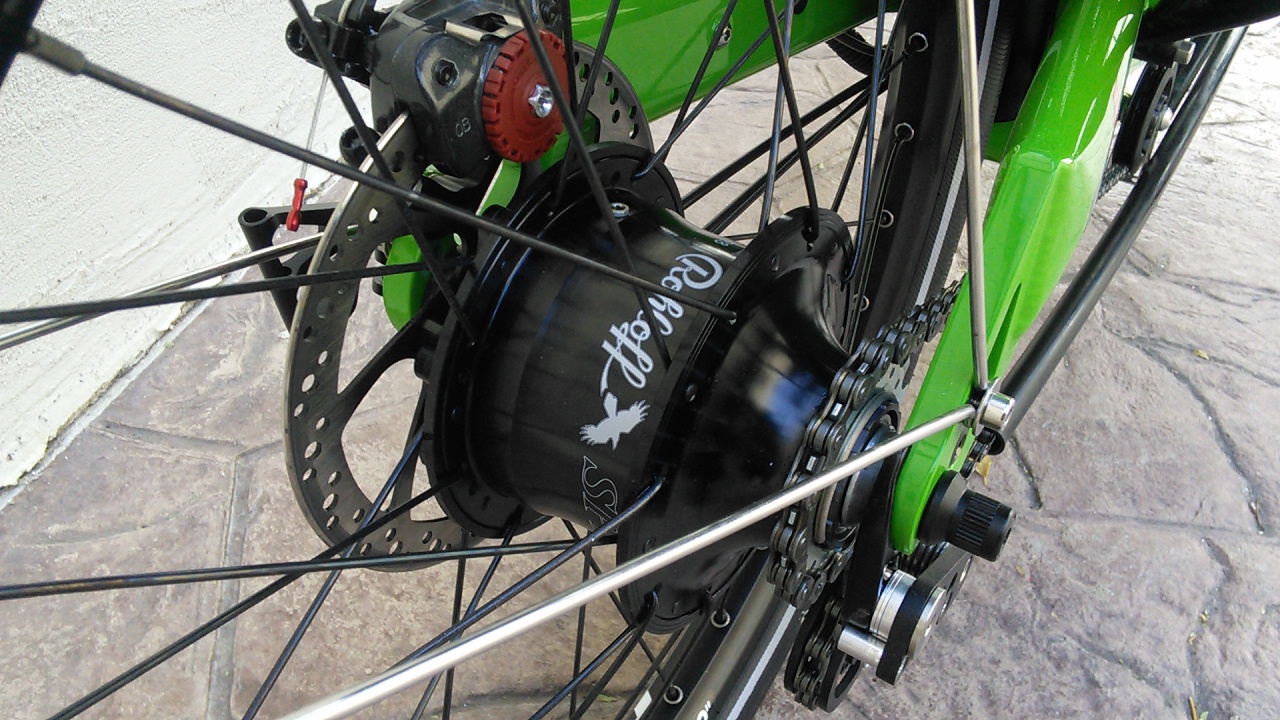 Rohloff Drivetrain Wheel with OEM2 Tensioner Chain Speedbone - The Rohloff 14-speed transmission is the ultimate in internal gearing. All gears are evenly spaced and can be shifted while pedaling or standing still. Low maintenance and reliability is the name of the game here.

---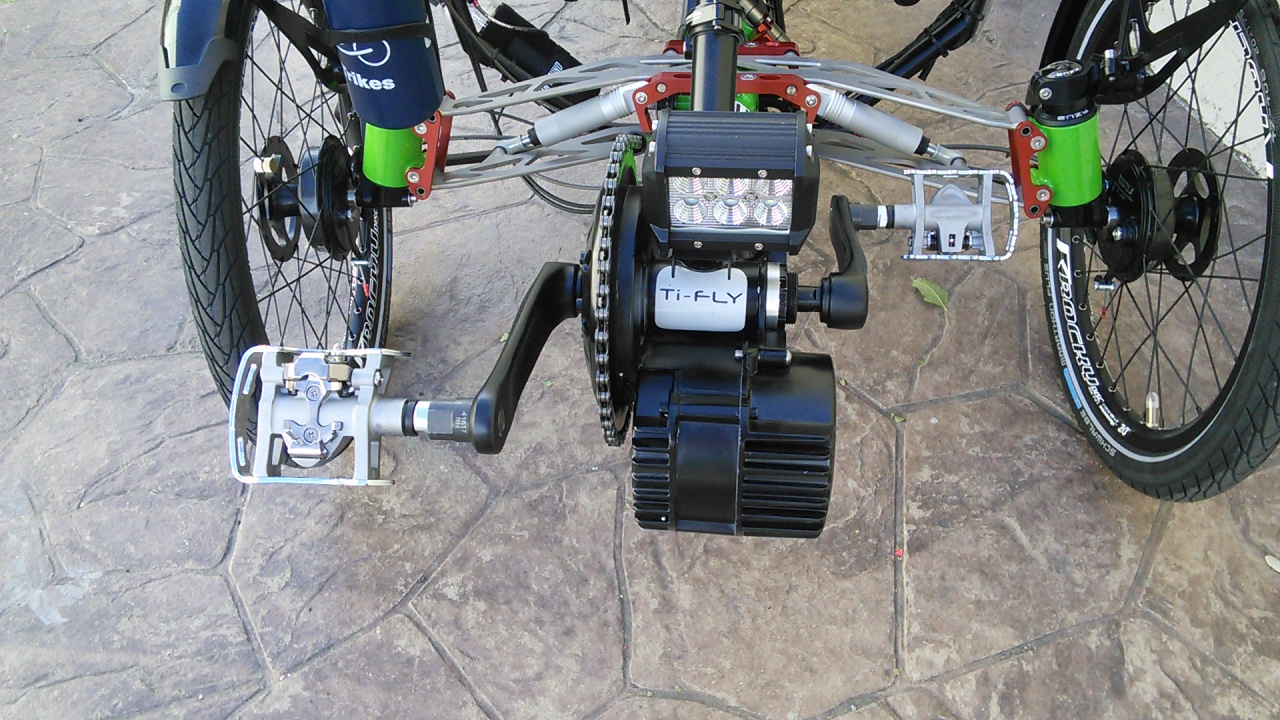 Shimano PD-M324 Combo Pedals - Shimano PD-M324 Clipless SPD/Cage Mountain/Road Pedals. Features SPD clipless on one side and standard clip/strap on other. Cup and cone bearings. Includes SM-SH56 cleats. Four degrees of Rotation. -Platform and SPD

---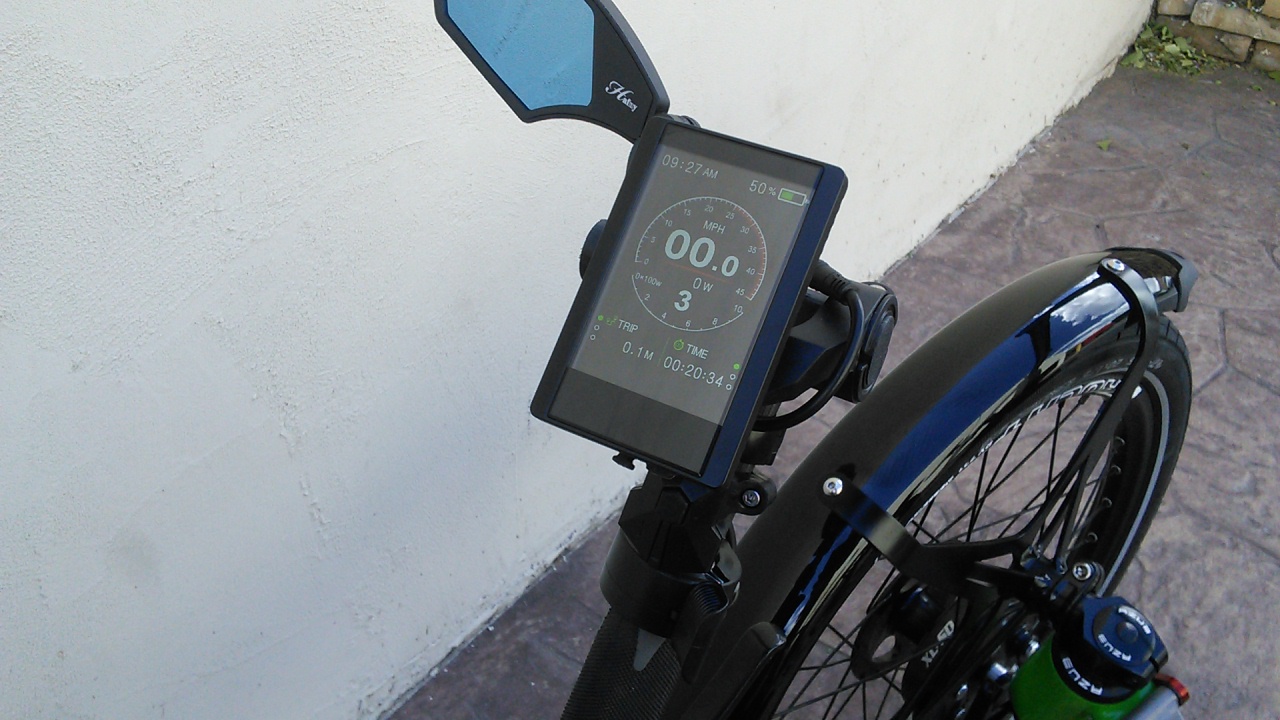 Full Color Display for Bafang
---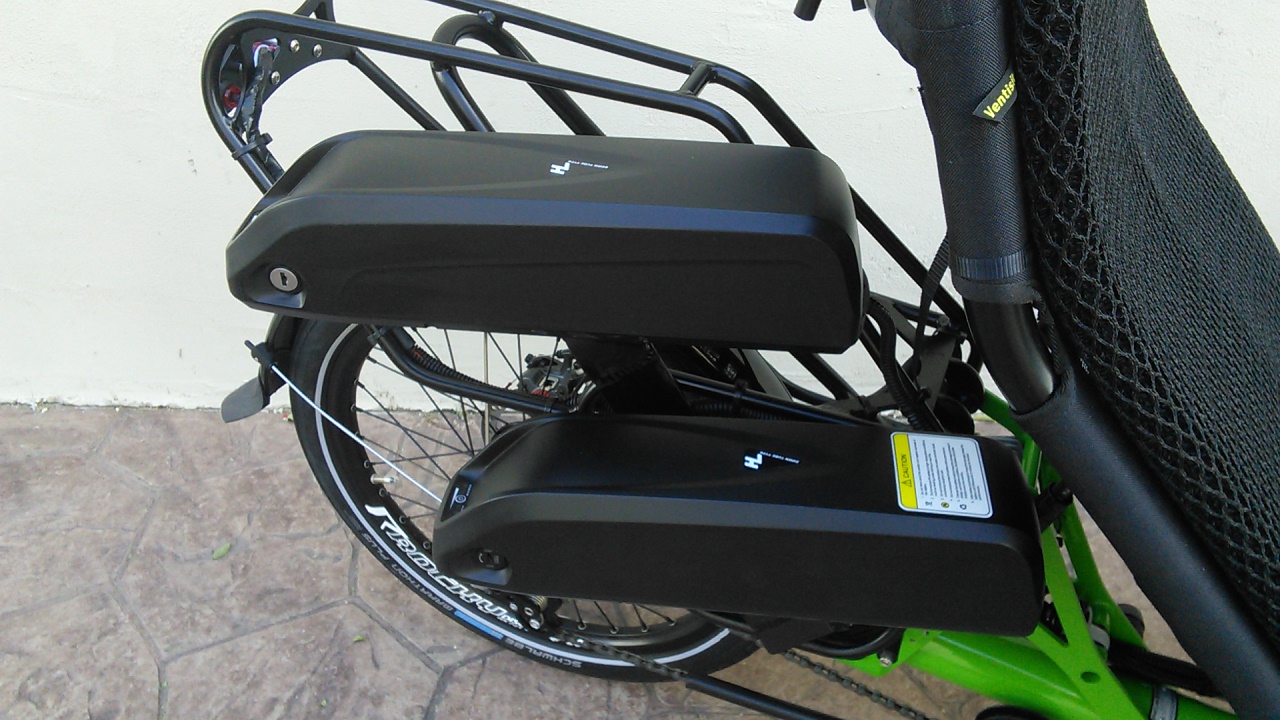 48V Bottle Batteries
---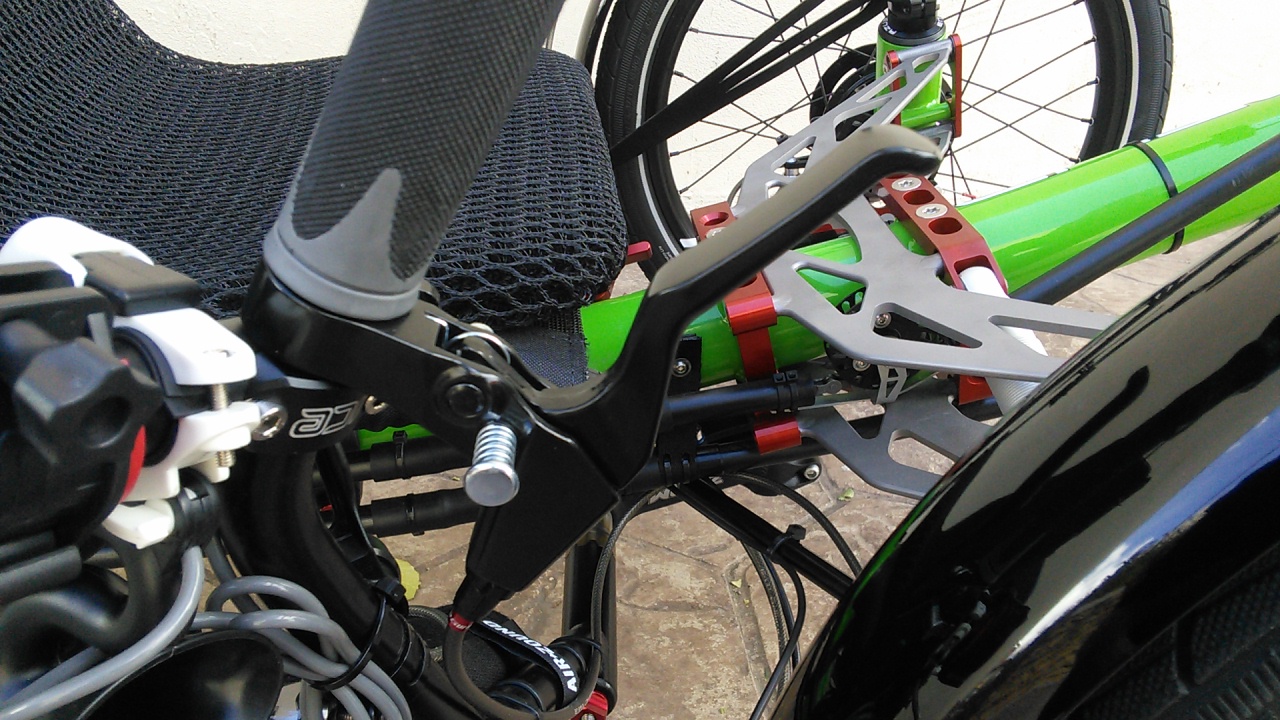 Locking Brake Lever Set
---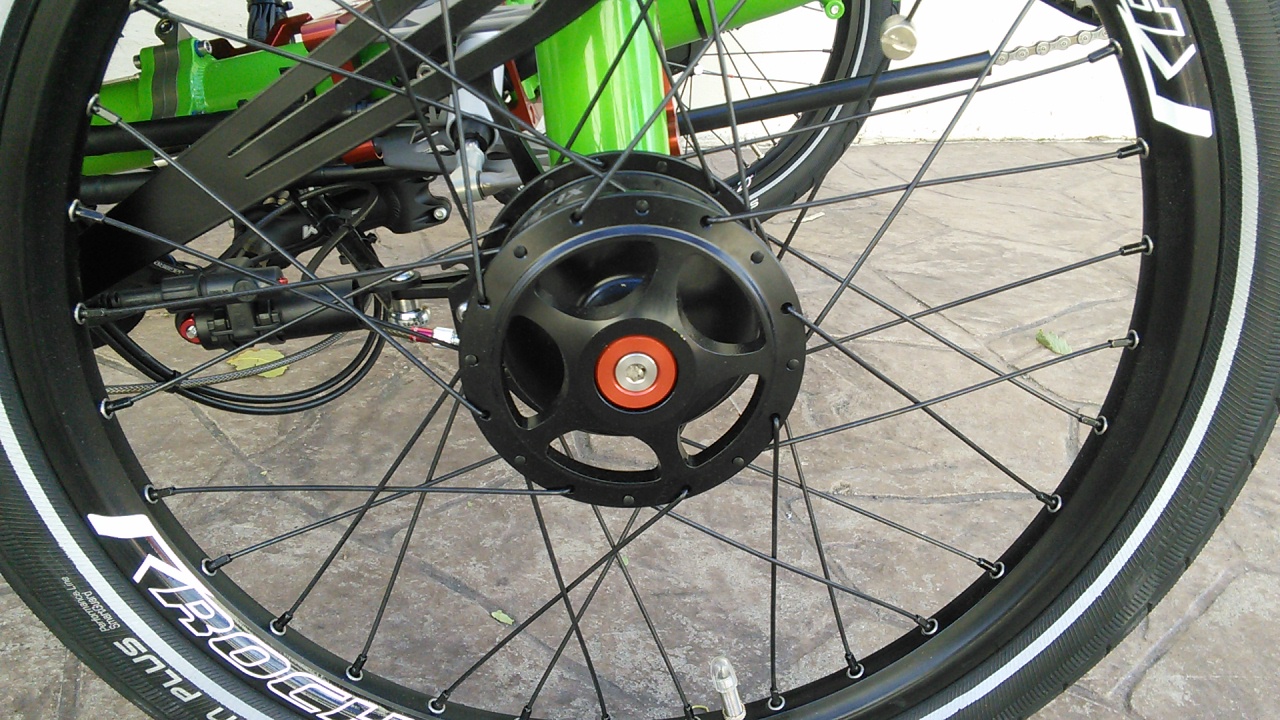 Sturmey Archer 90mm Drum Brakes
---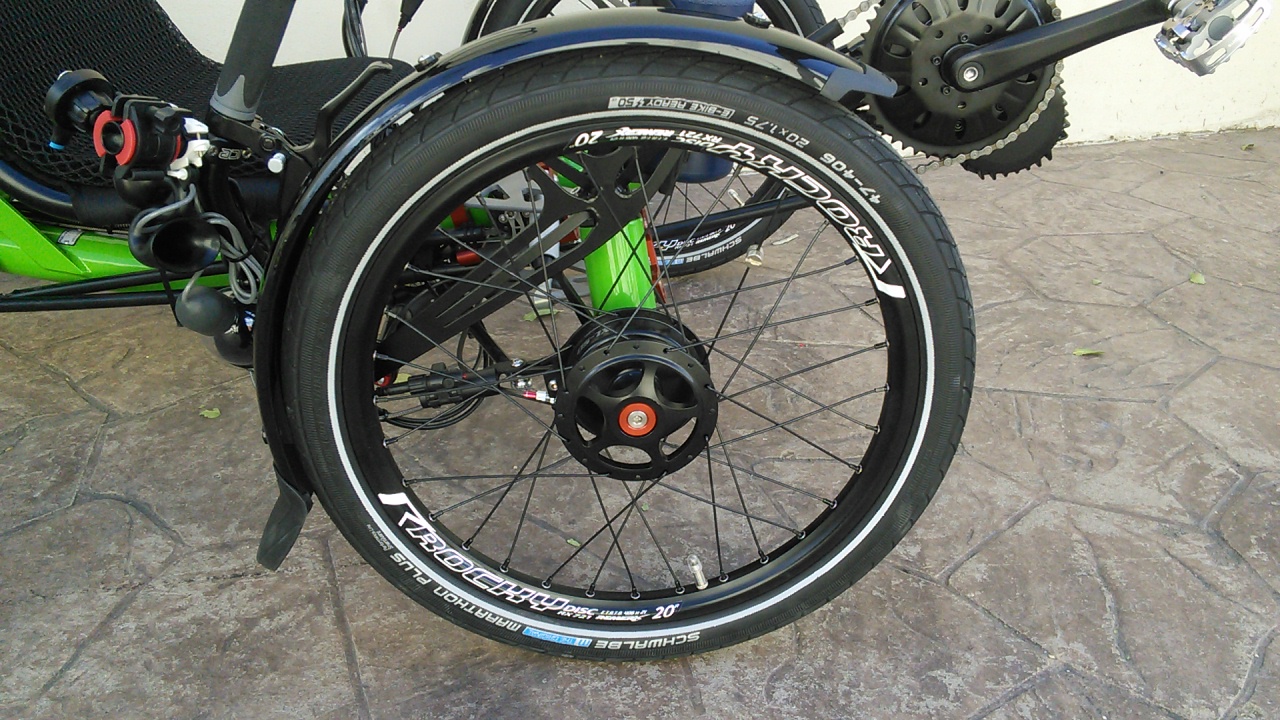 Schwalbe Marathon Plus 20x1.75 (47-406) HS440 Tire - The Marathon plus tire has a thick protective liner to keep foreign objects from reaching the tube. Schwalbe has a protection level 7 out of 7 for all Marathon Plus tires. This is our most popular tire by far because it's affordable and they will outlast any tire out there. You'll be surprised at how smooth and quiet they roll. -WIRE BEAD -PSI: 50-70

---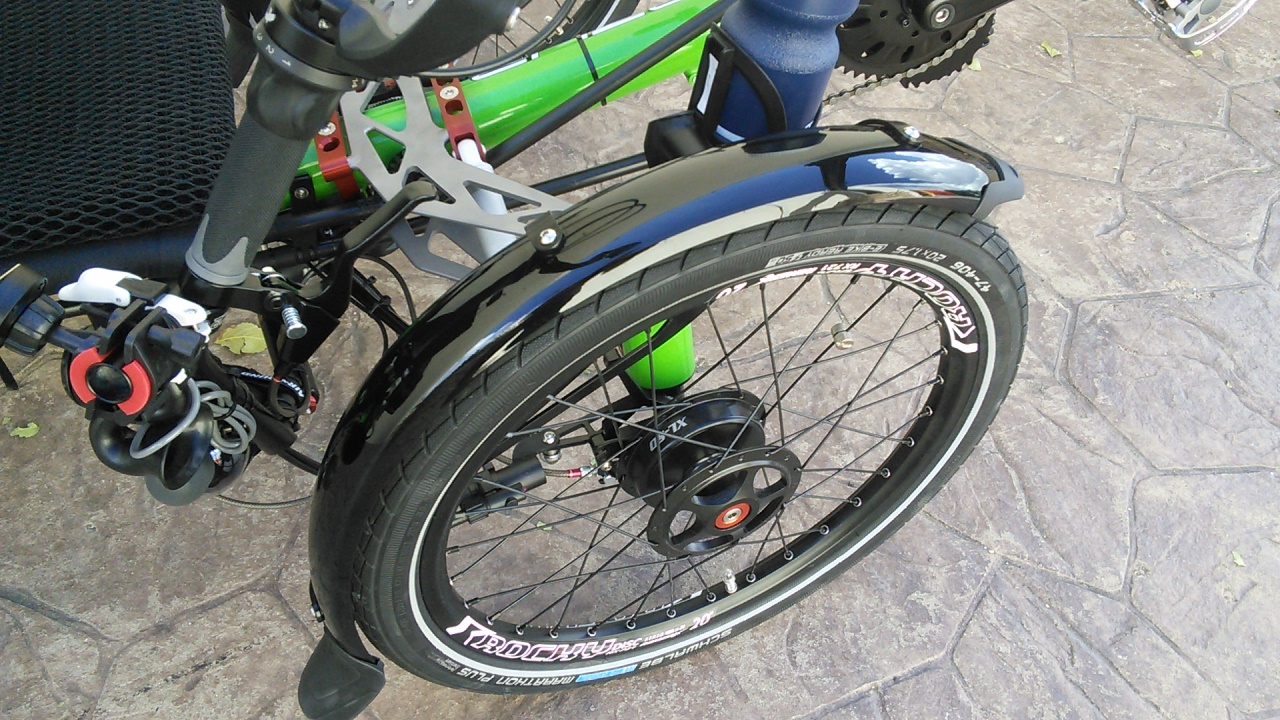 Azub Mudguards for trikes - Front and rear mudguards for all our trikes. Easy to dismount. Plastic blades made by SKS and produced in Germany.

---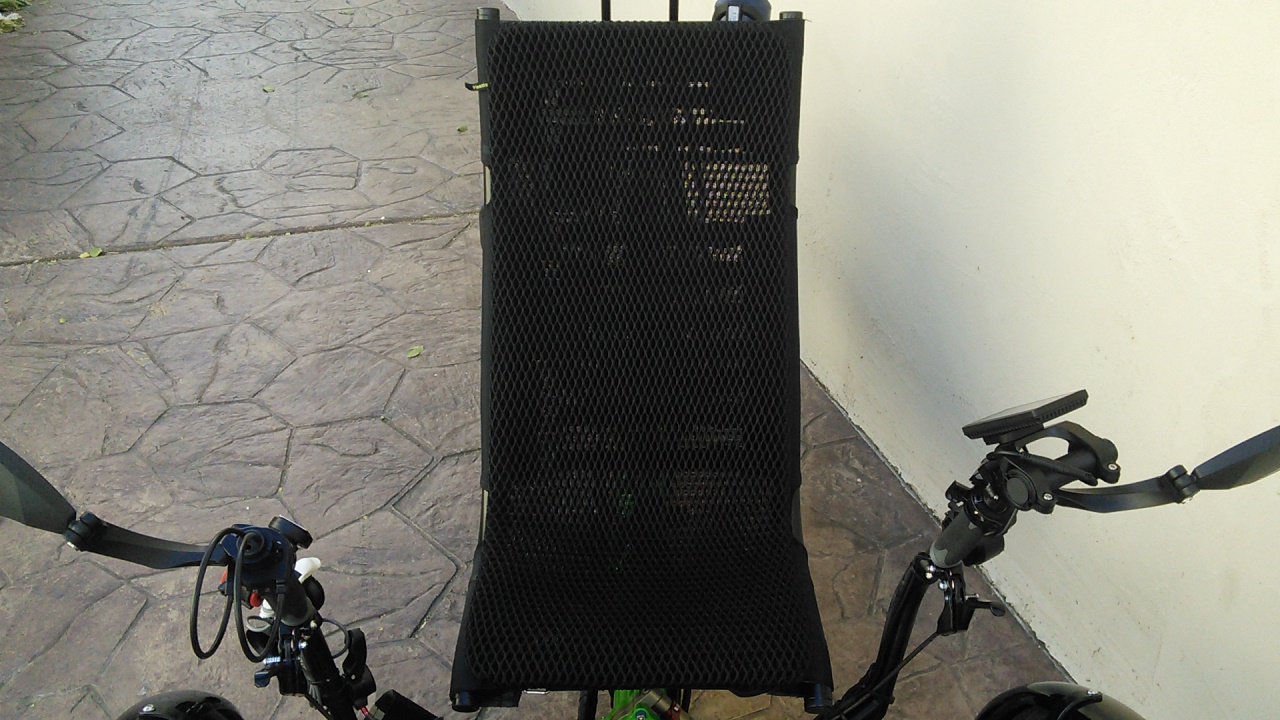 Ventisit Seat Pad 85x35 cm Comfort (3cm thick) - An incredibly breathable and comfortable seat pad for your trike. The open weave mesh offers incredible ventilation that will keep you cool on outings. The mesh features a no-slip grip that will keep the pad on the seat as you ride.

---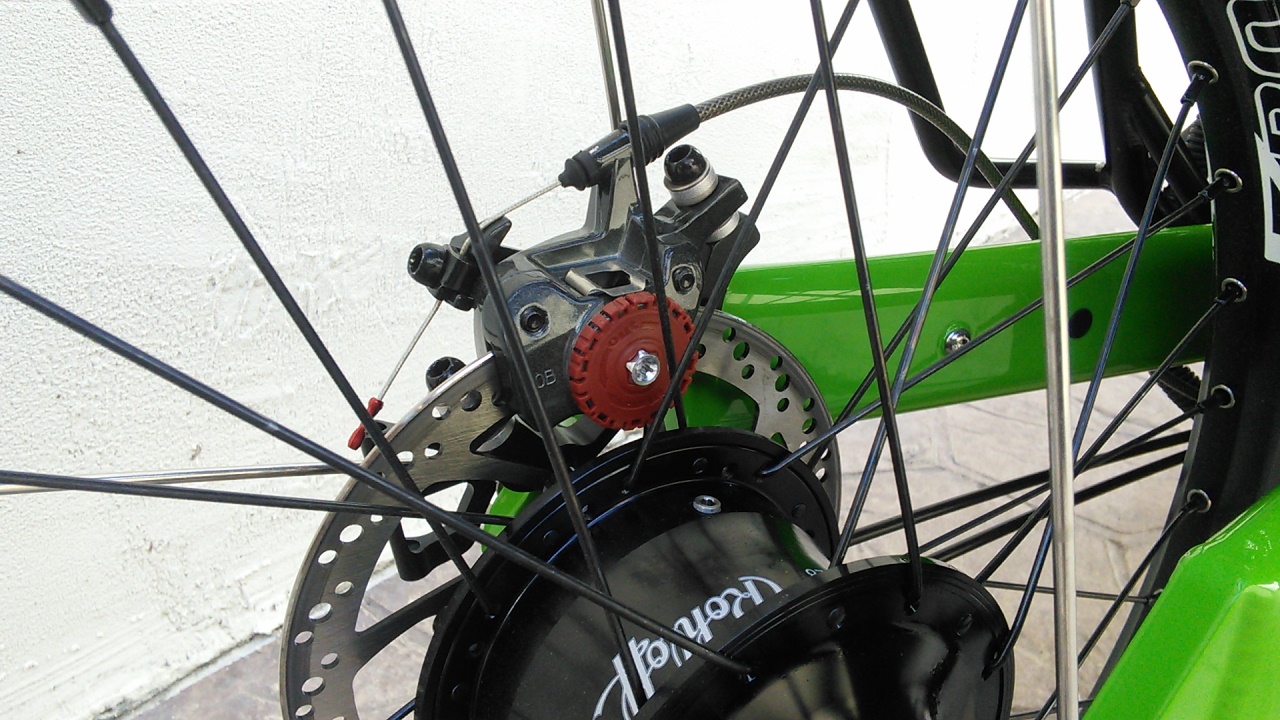 Avid BB7 Rear Disc Parking Brake Upgrade Kit - Friction Lever - Complete kit to allow the addition of a rear parking brake. Includes an Avid BB7 mechanical disc brake and rotor, parking brake lever for fitting on the handle bar and a cable. The rear hub must be disc brake compatible and ready to take the rotor supplied in the kit.

---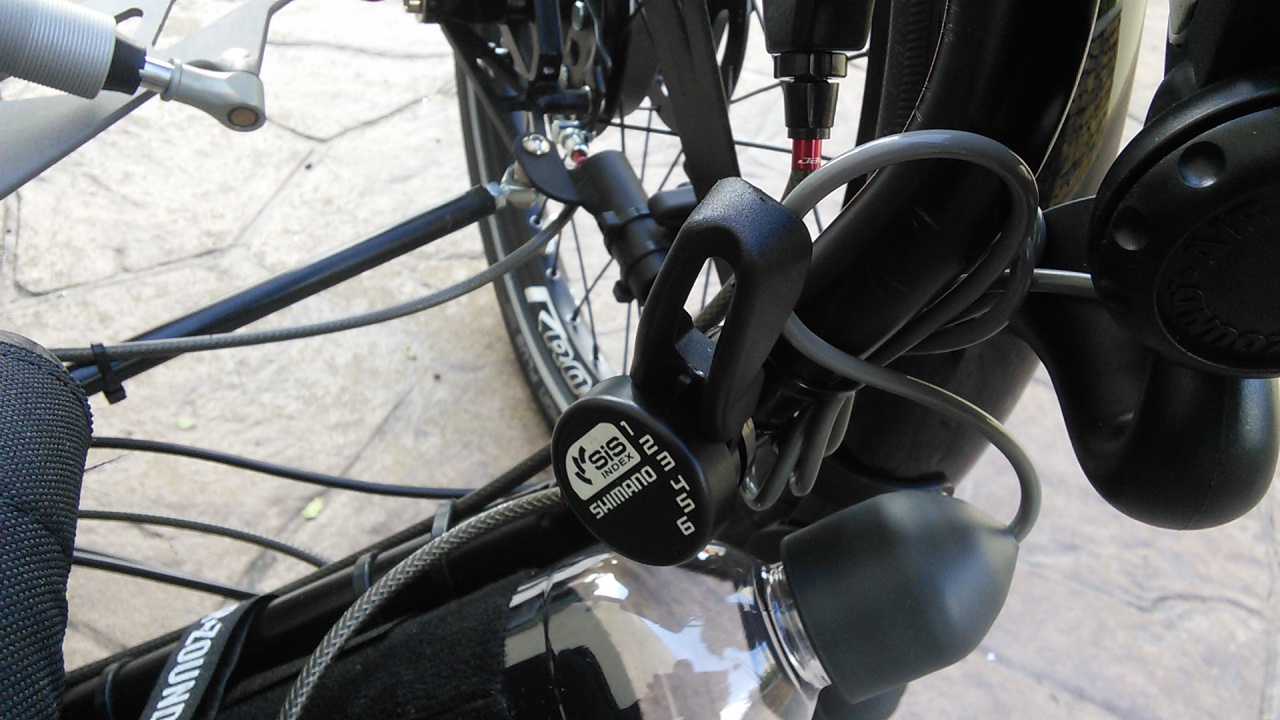 ---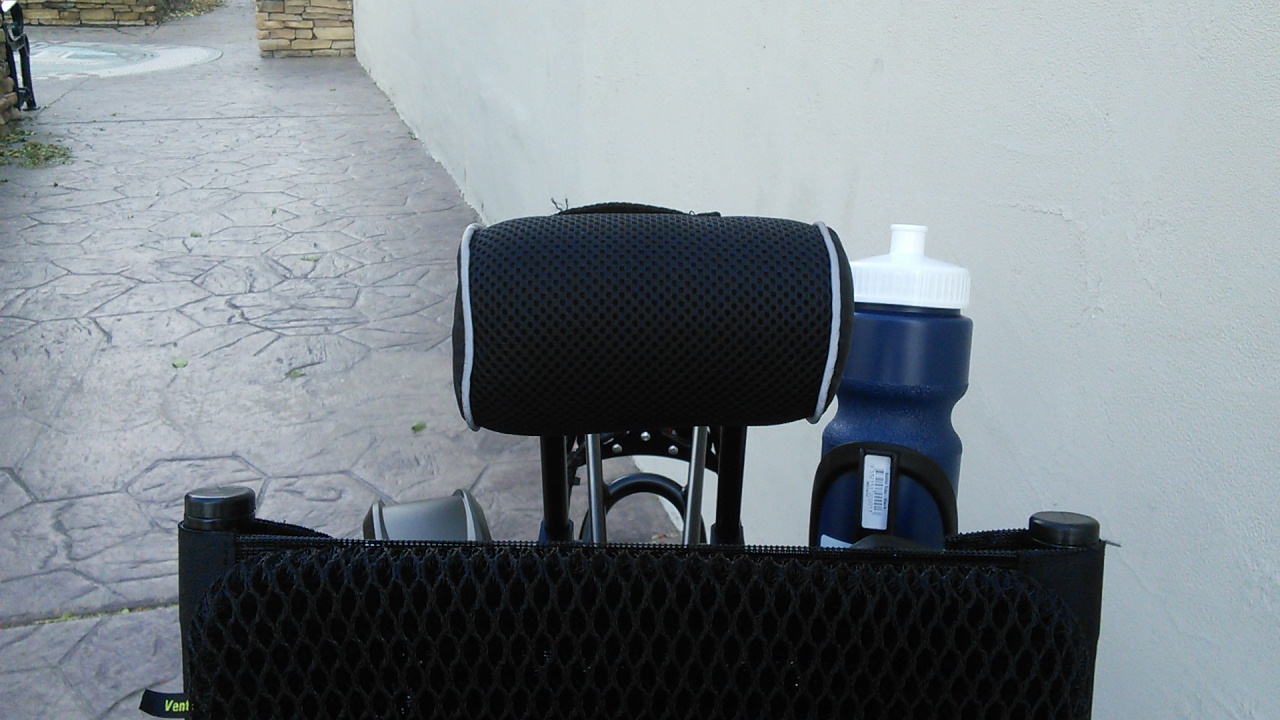 Azub Headrest for trikes - For absolute comfort on your recumbent trike. Adjustable in height and angle. With reflective straps for maximum safety.

---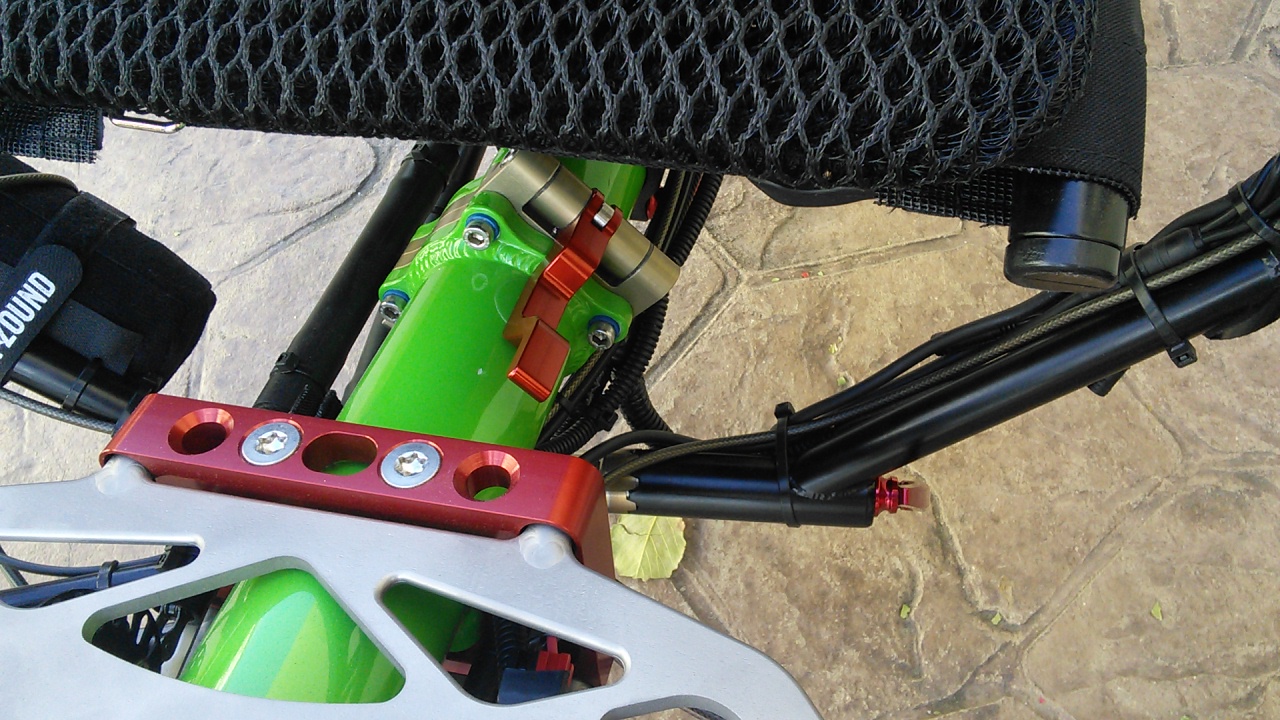 AZUB FRAME HIDGE+FOLDING HANDLE BARS -

---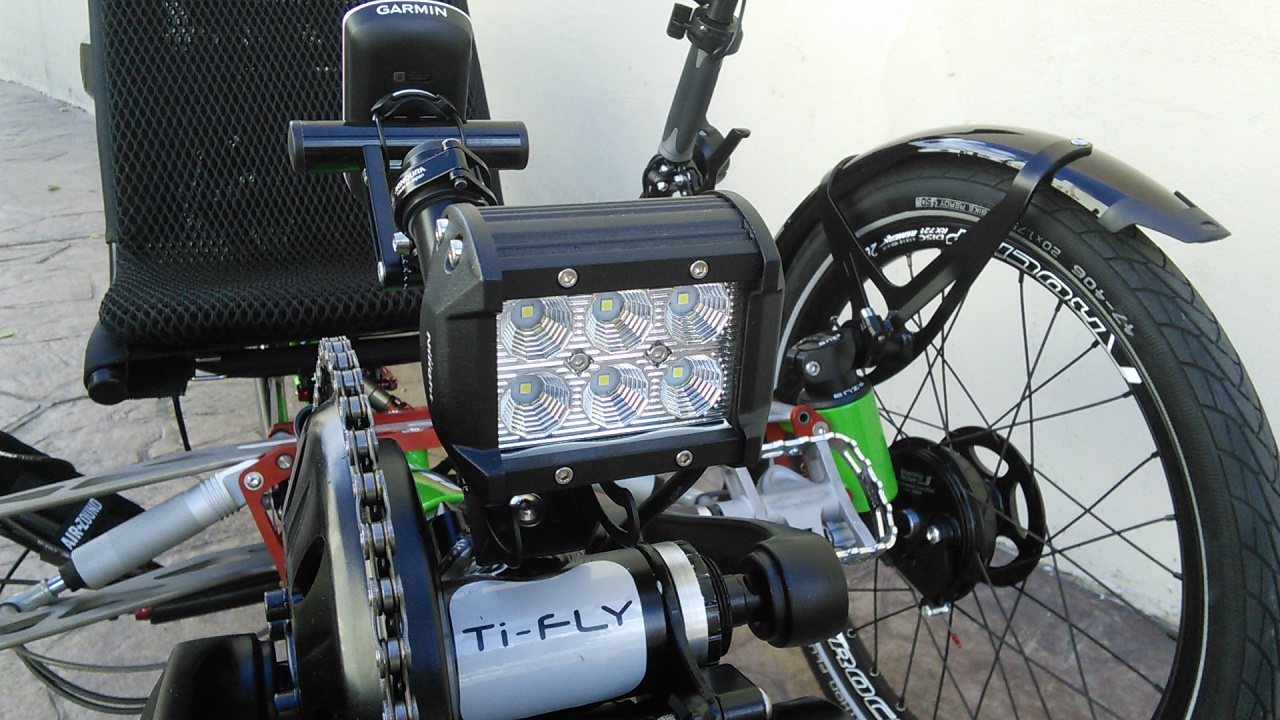 Electric Light System with Headlight, Taillight, and Turn Signals.
---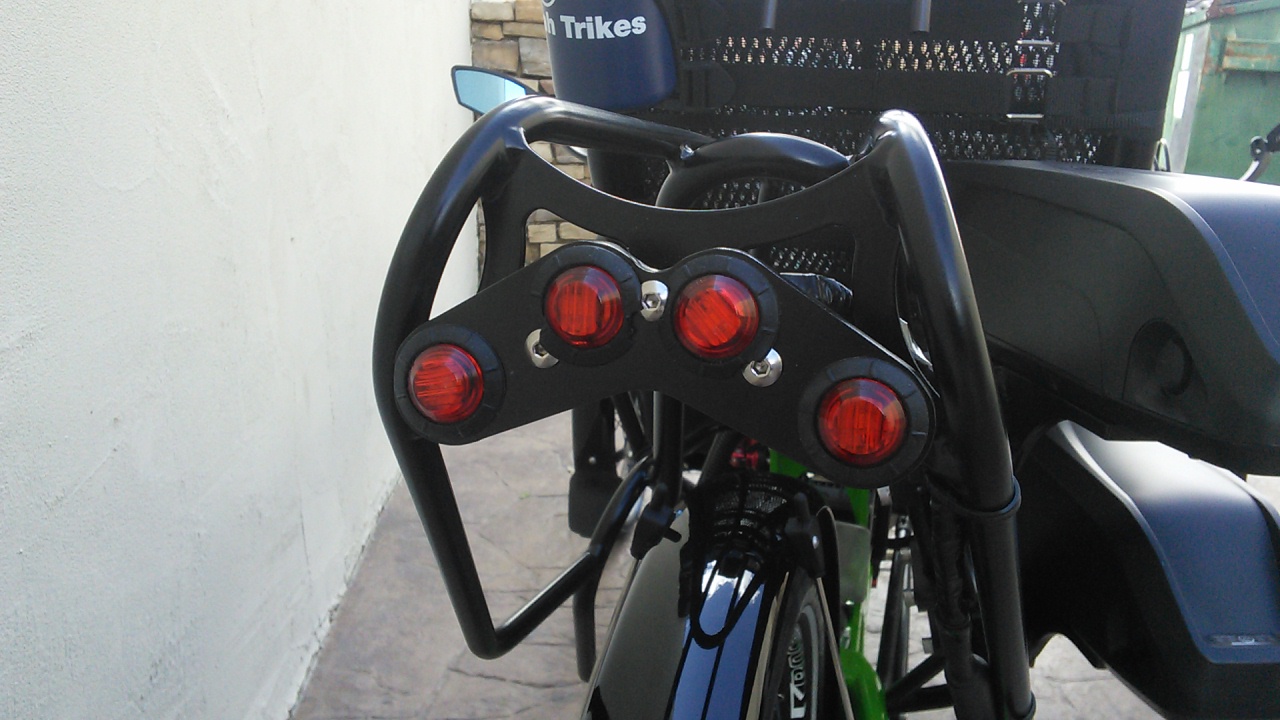 ---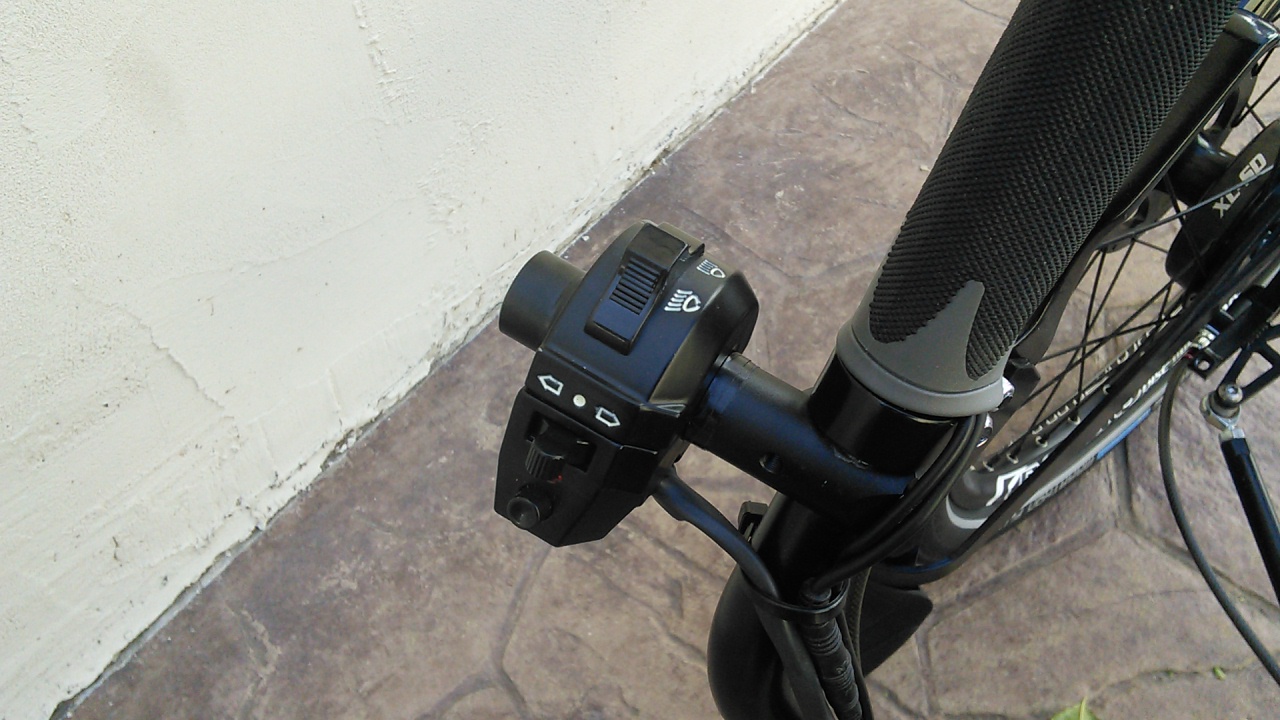 ---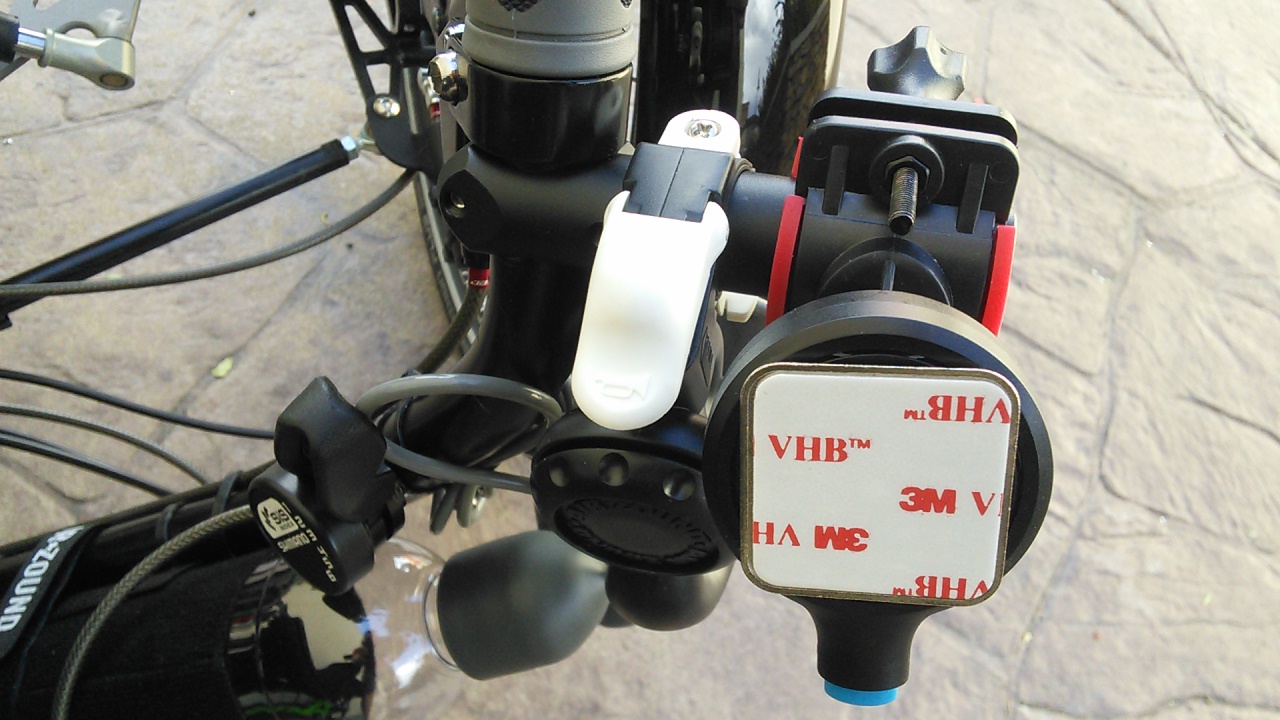 Delta AirZound Rechargeable Air Powered Horn - 115db - An air horn that can be mounted on any handlebar and refills with any bike pump. -No batteries or cartridges required -Volume control switch -Clamp for mounting on 22-26mm handlebar -Refills with any bike pump -Please note that clamps and knobs pictured in red are actually white

---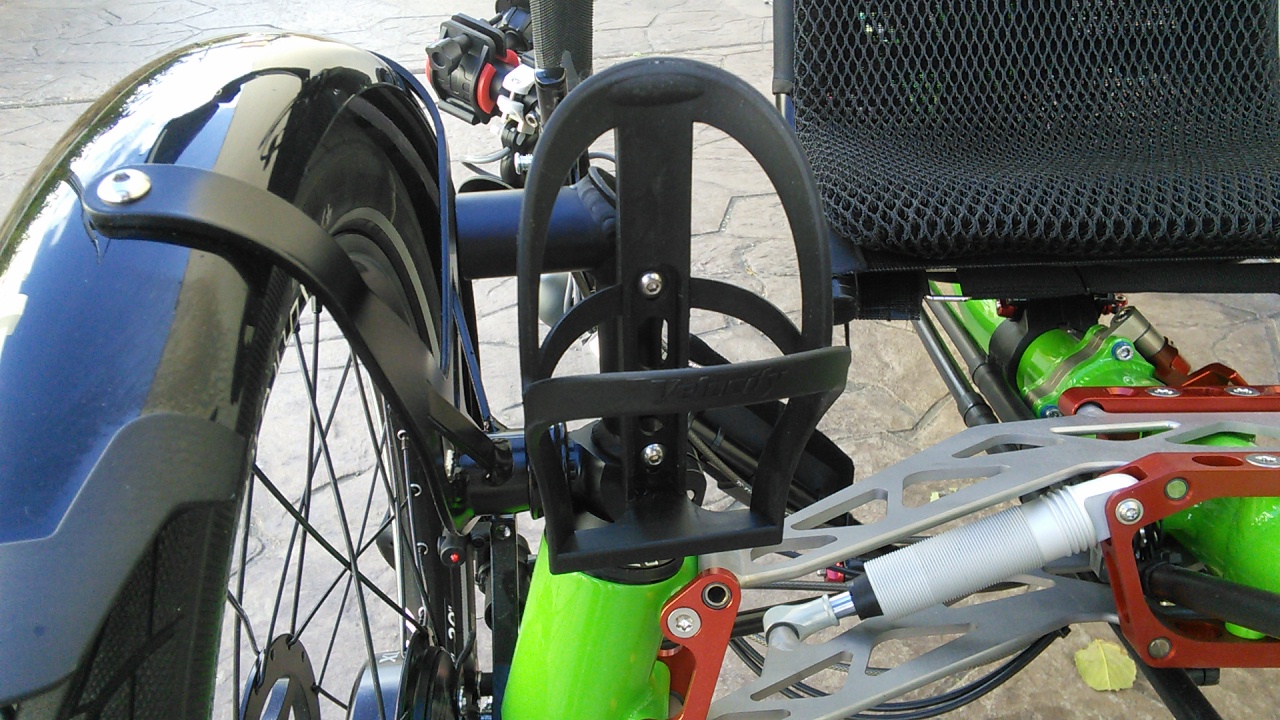 Velocity Bottle Trap Water Bottle Cage - Black - The Velocity water bottle cage is lighter than your average metal cage, and it's more effective in keeping your bottle with you. Featuring a more enclosed design, this cage is great for Recumbents that have a bad habit of throwing bottles out of standard cages.

---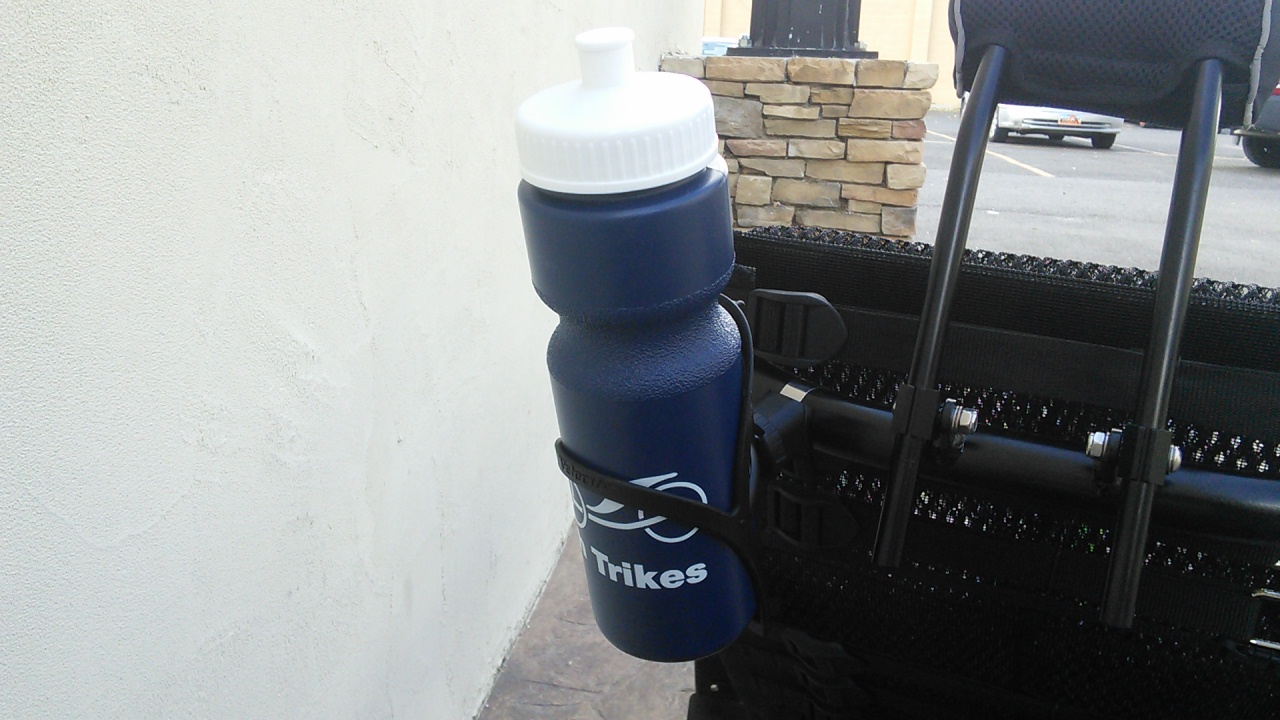 Utah Trikes Water Bottle - Utah Trikes BPA-free water bottle. Reusable. Recyclable. 28 oz. of hydration.

---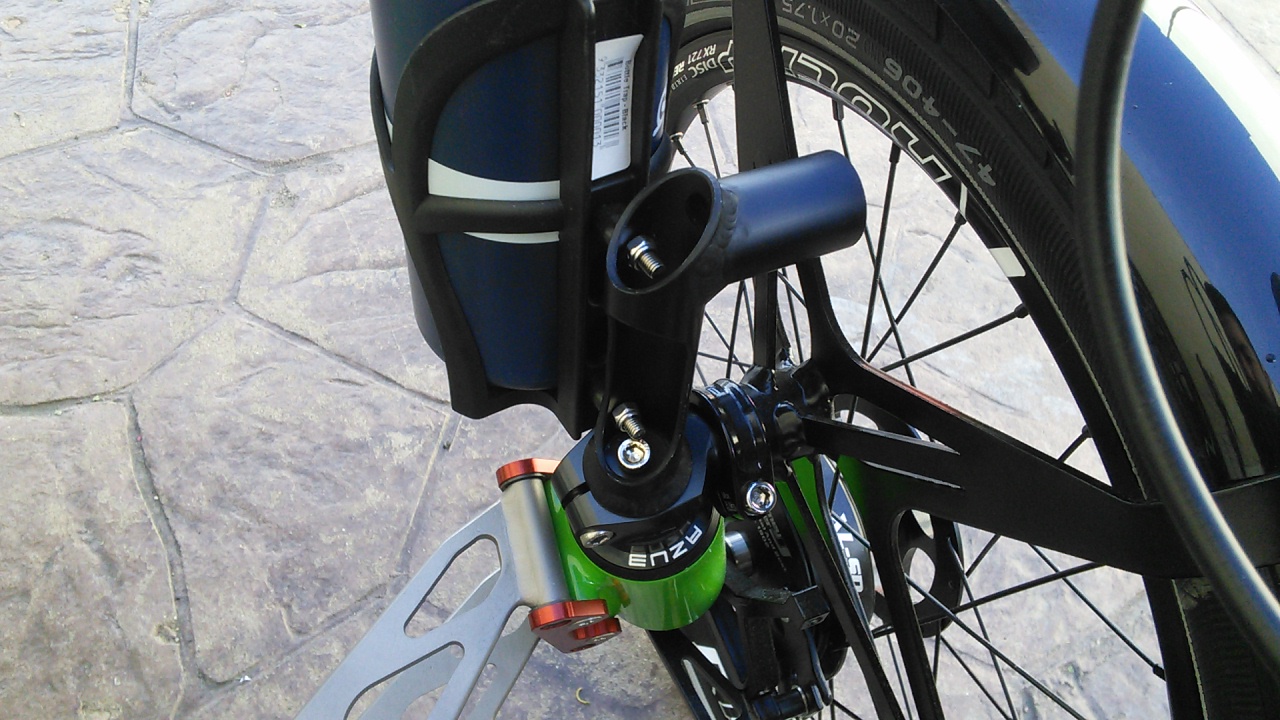 Azub Multi Holder - Multifunction holder for everything, what your heart desires. Using the Klick-Fix System you can place there a water bottle or little bag for odds and ends. It is also suitable for fastening a cycle computer, or GPS.

---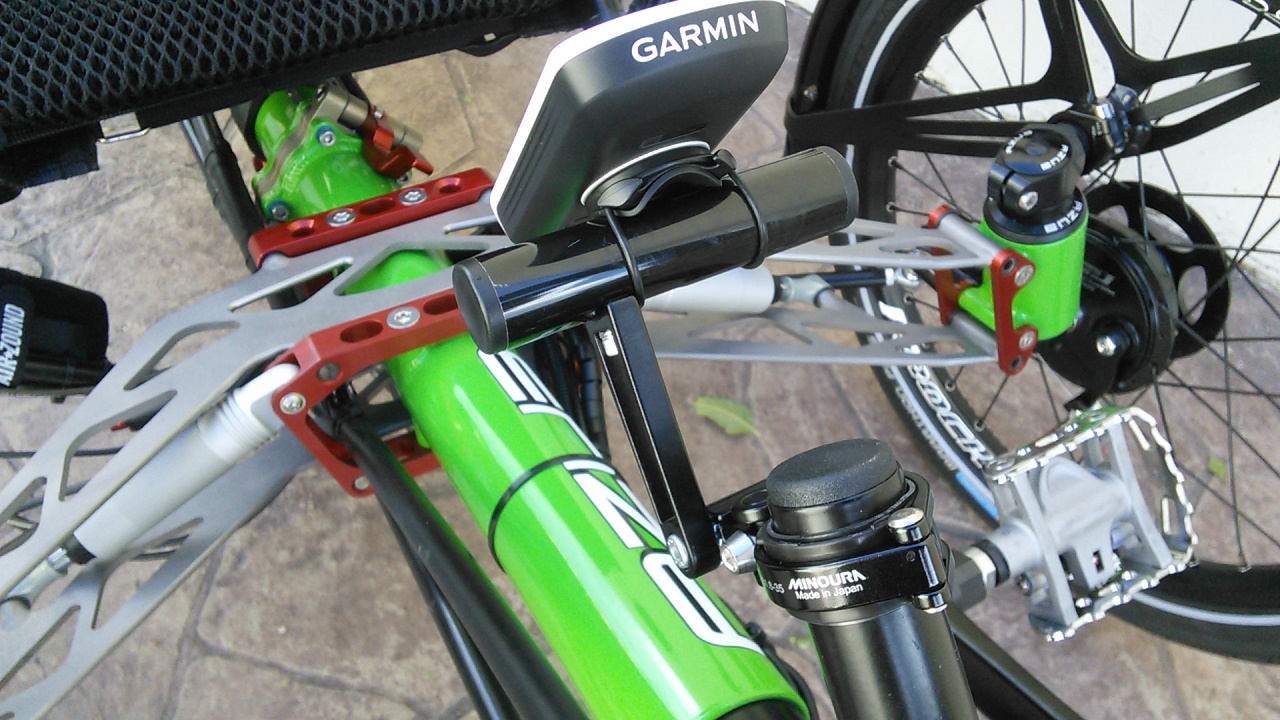 Minoura SwingGrip Accessory Mount Holder - Minoura Handlebar Accessory Mounts use the Quick clamp system that allows users to install and remove accessories with ease. -Quick clamp system makes installation and removal of accessories fast and easy -Holds up to two devices such as light or computer on stem -Angle adjustable arm design -Lightweight and rustproof alloy construction -Alloy bar is position adjustable -Hex wrench required for installation/removal

---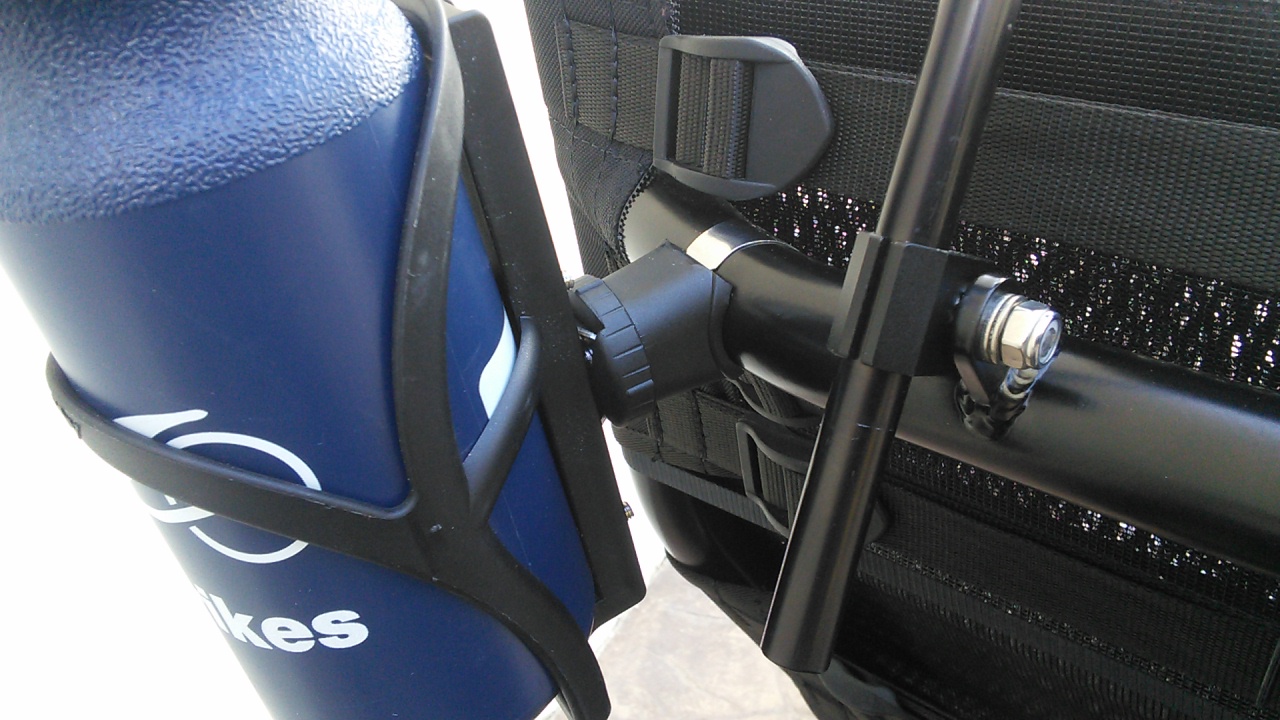 Minoura Clamp-On Water Bottle Cage Holder - Stainless Steel - We use these A LOT and all riders love them. They seem to be the bottle cage accessory that we go to when others won't work. They go quick so grab as many as you need! -Adjustable band fits on seatpost, handlebar or frame tube -Accomodates 22-35mm diameter range -Holder bracket made of rustproof Stainless Steel -Bracket is angle adjustable

---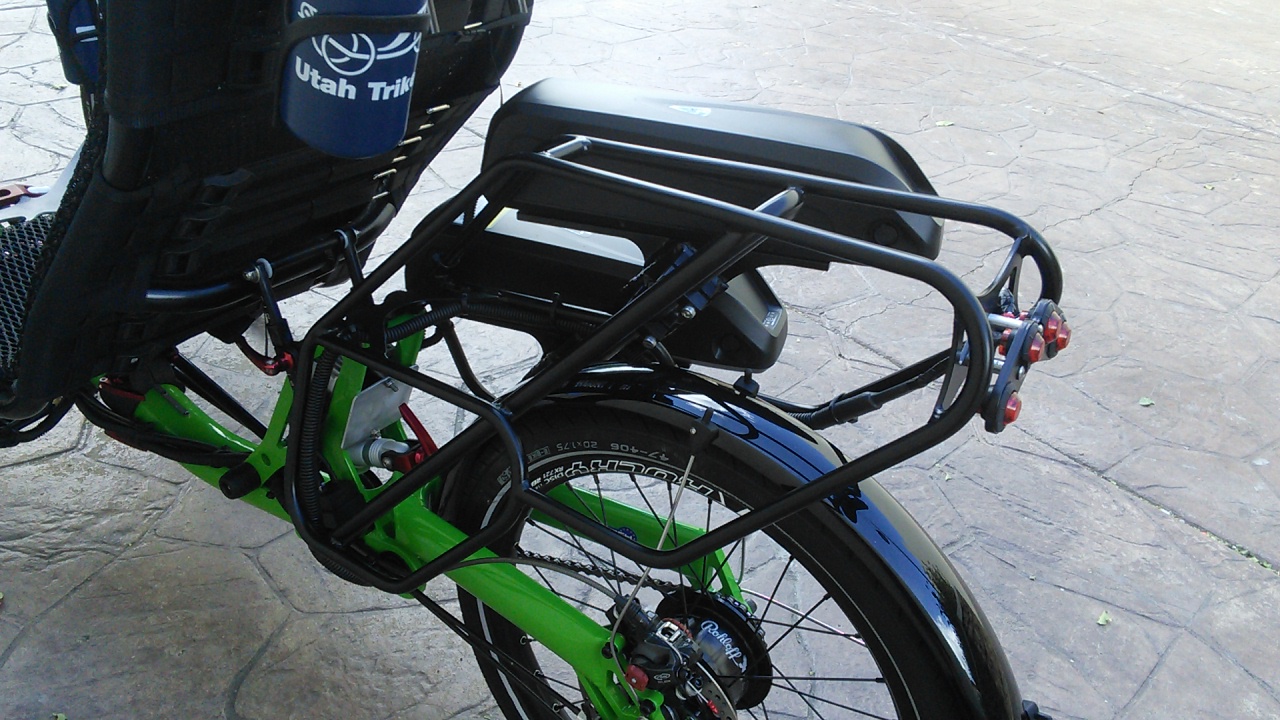 Azub King Cargo Rack - Standard carrier for AZUB ultra-folding recumbent trike. You can use it with AZUB recumbent bags or Ortlieb recumbent bags, or it can be used with two pairs of standard bicycle bags like Ortlieb Front and Back Rollers and can carry up to 30 kg. When you want to fold the trike in half you can keep the carrier on the trike but if you want to ultra fold it you have to remove the carrier which takes about 3 minutes with four screws.

---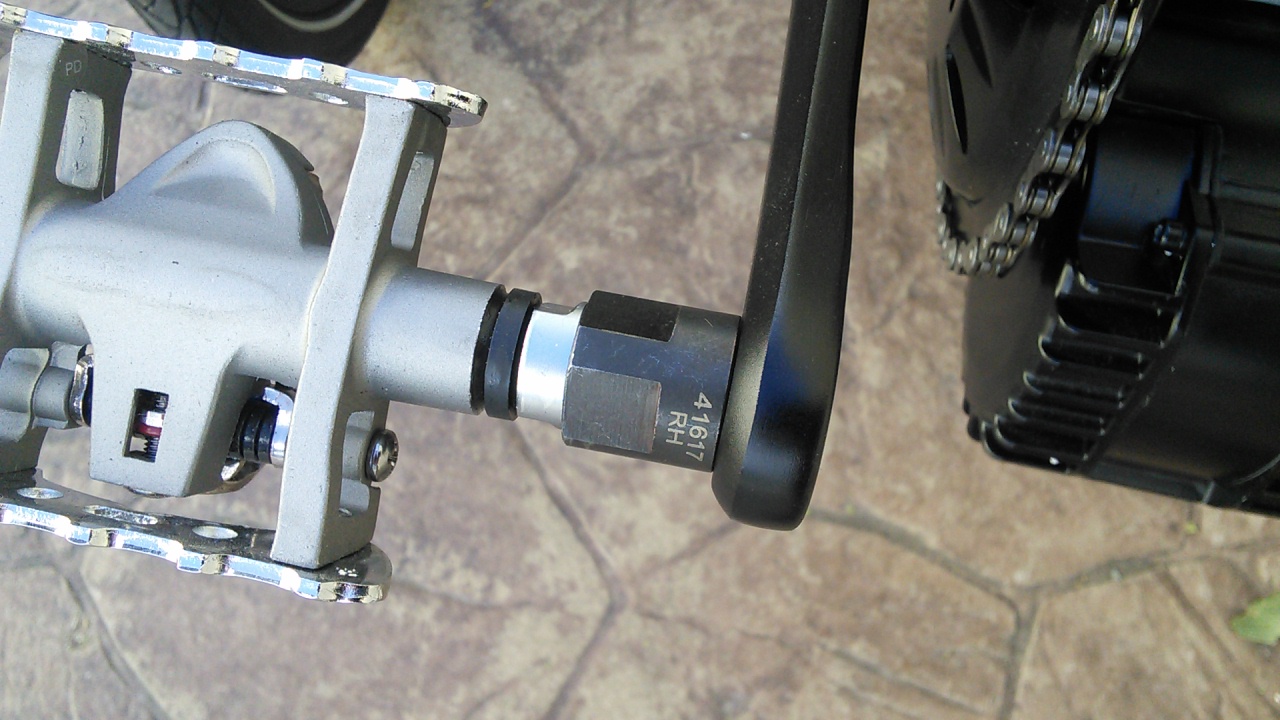 Sunlite 21mm Pedal Extensions - These pedal extenders are also called "knee-savers" by some. They work with any 9/16in pedal and are 21mm long.

---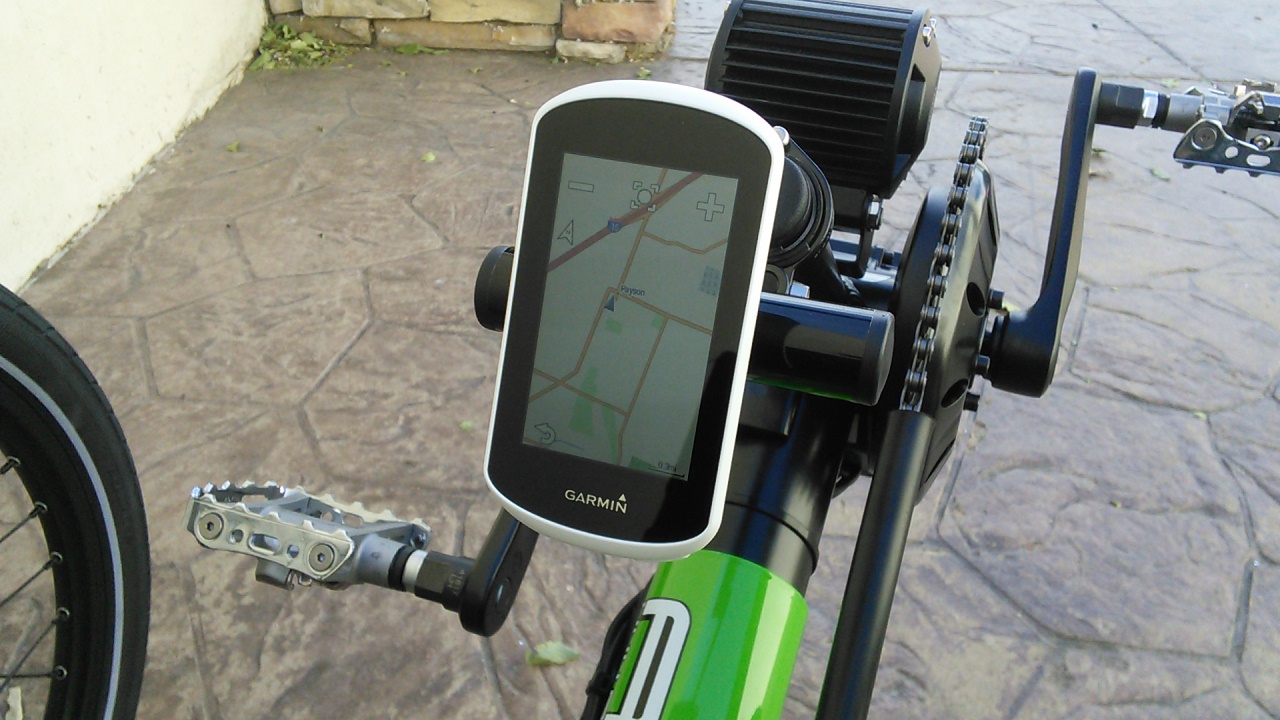 ---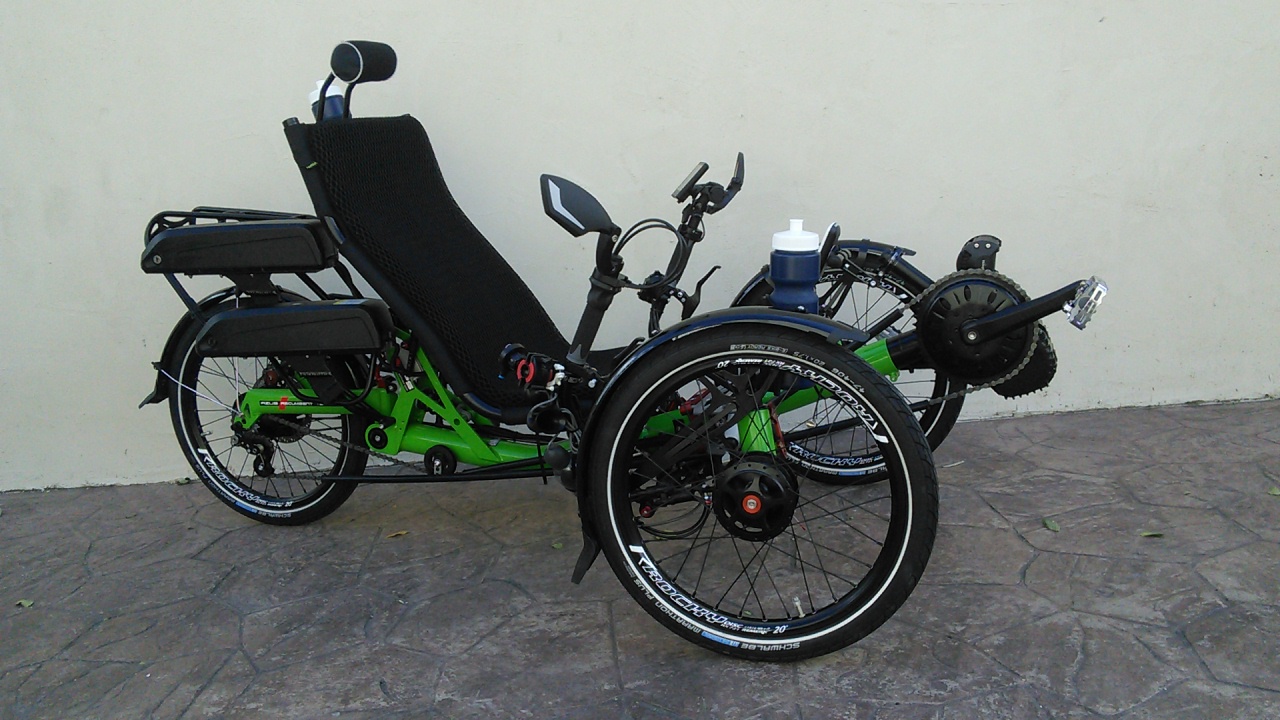 ---