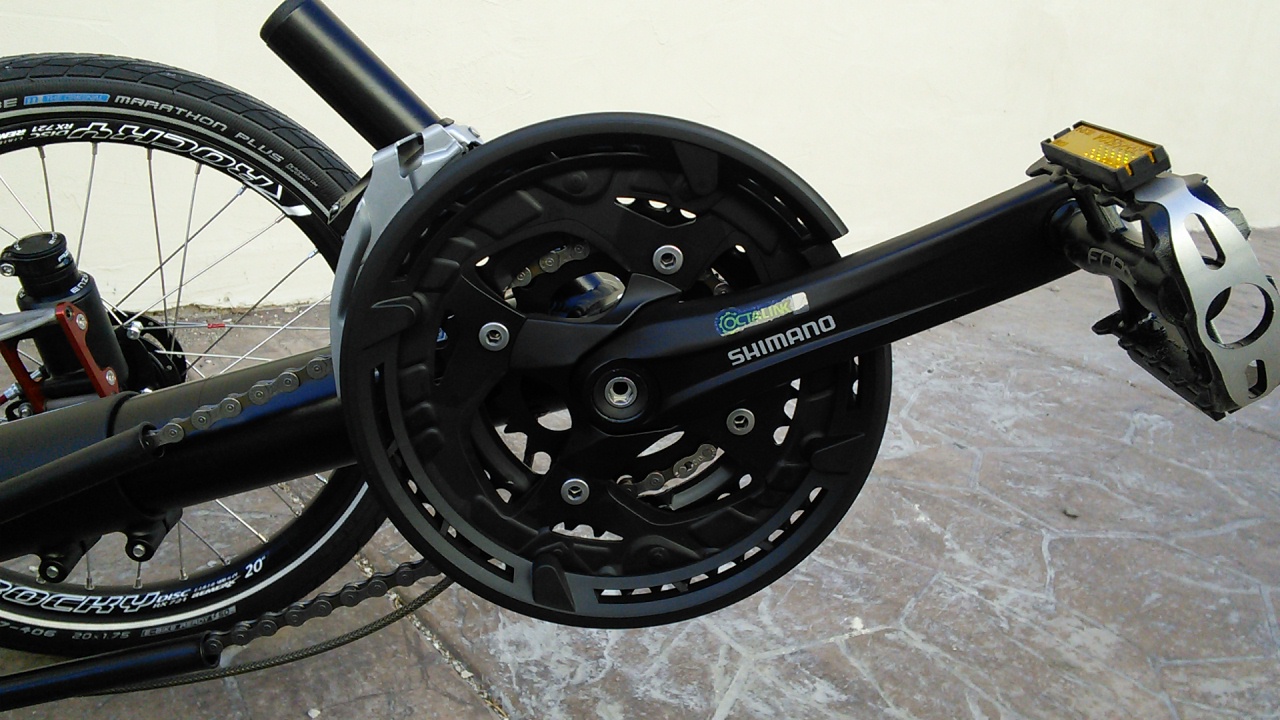 Shimano Alivio T4010 170mm 26/36/48t Triple Crankset - Black
- Shimano Alivio T4010 9-Speed 170mm 26/36/48t Octalink Crankset with Chainguard, Black -Shimano Octalink V2 Spindle Interface -9 Speed Drivetrain
CHAINGUARD MODEL
BOTTOM BRACKET NOT INCLUDED
---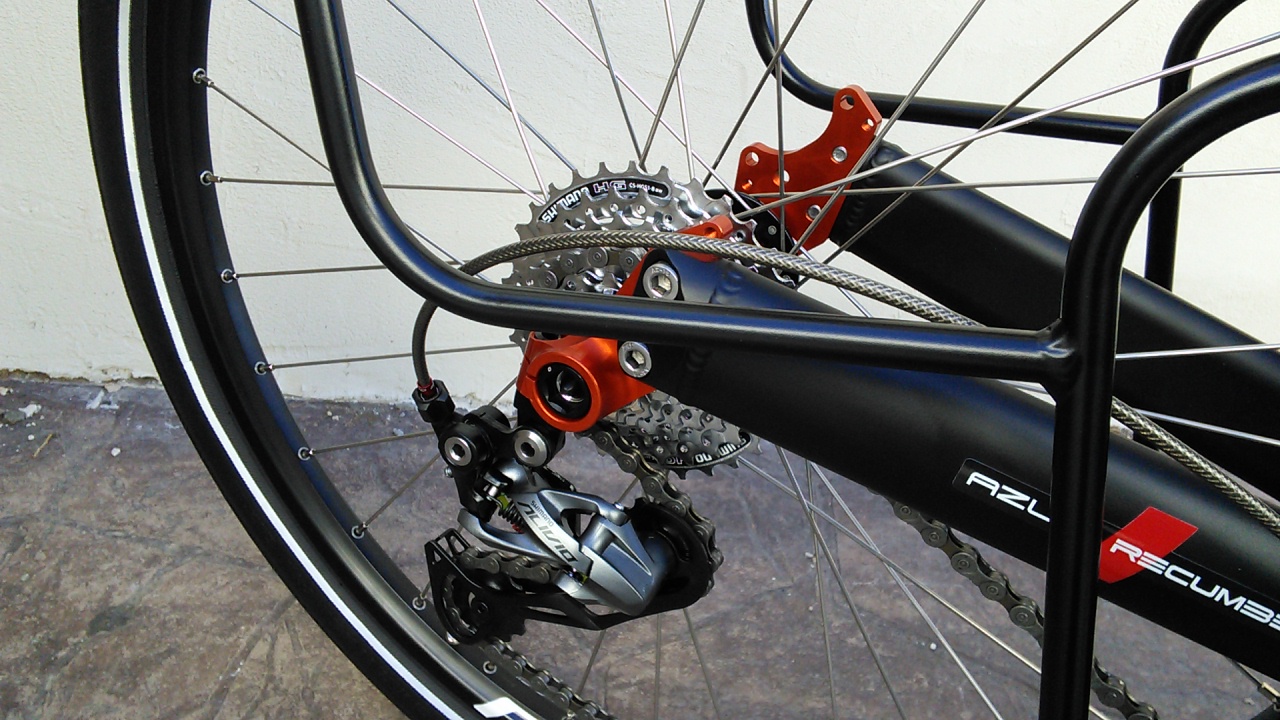 Shimano Alivio 8 Speed Rear Gearing
---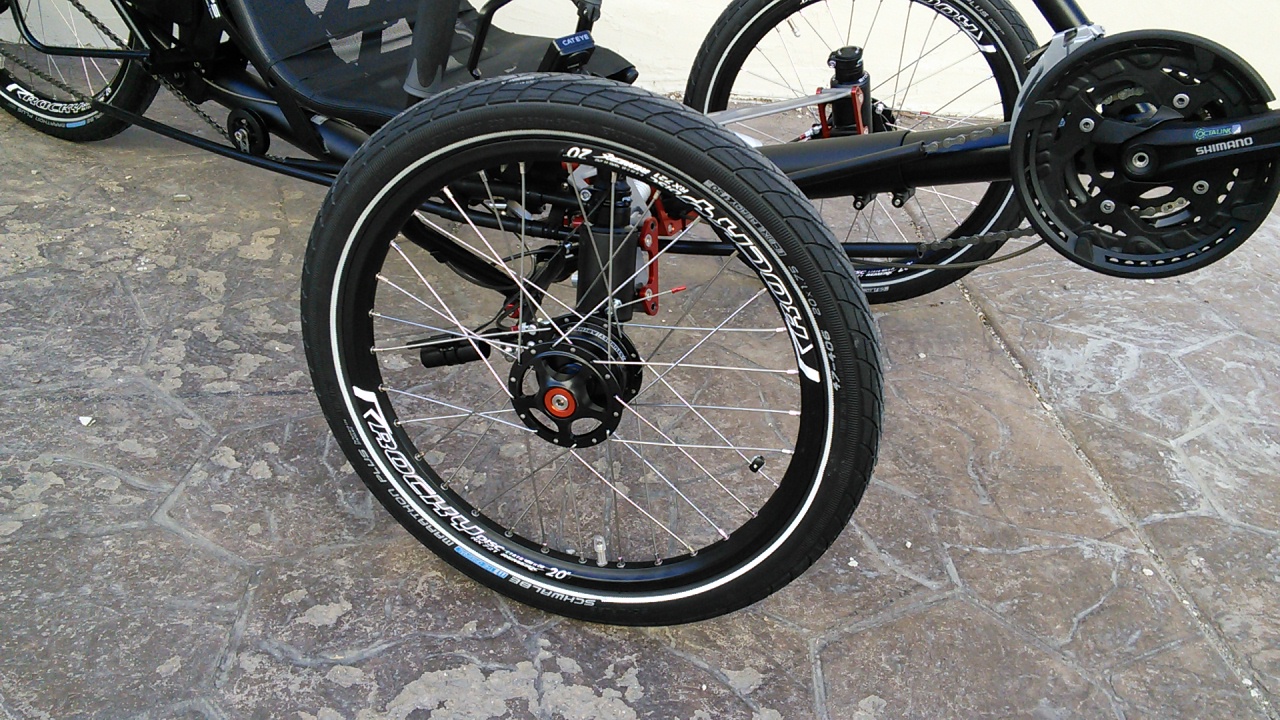 Schwalbe Marathon Plus 20x1.75 (47-406) HS440 Tire - The Marathon plus tire has a thick protective liner to keep foreign objects from reaching the tube. Schwalbe has a protection level 7 out of 7 for all Marathon Plus tires. This is our most popular tire by far because it's affordable and they will outlast any tire out there. You'll be surprised at how smooth and quiet they roll. -WIRE BEAD -PSI: 50-70

---

Schwalbe Marathon Plus 26x1.75 (47-559) HS440 Tire - The Marathon plus tire has a thick protective liner to keep foreign objects from reaching the tube. Schwalbe has a protection level 7 out of 7 for all Marathon Plus tires. This is our most popular tire by far because it's affordable and they will outlast any tire out there. You'll be surprised at how smooth and quiet they roll. -WIRE BEAD -PSI: 45-70

---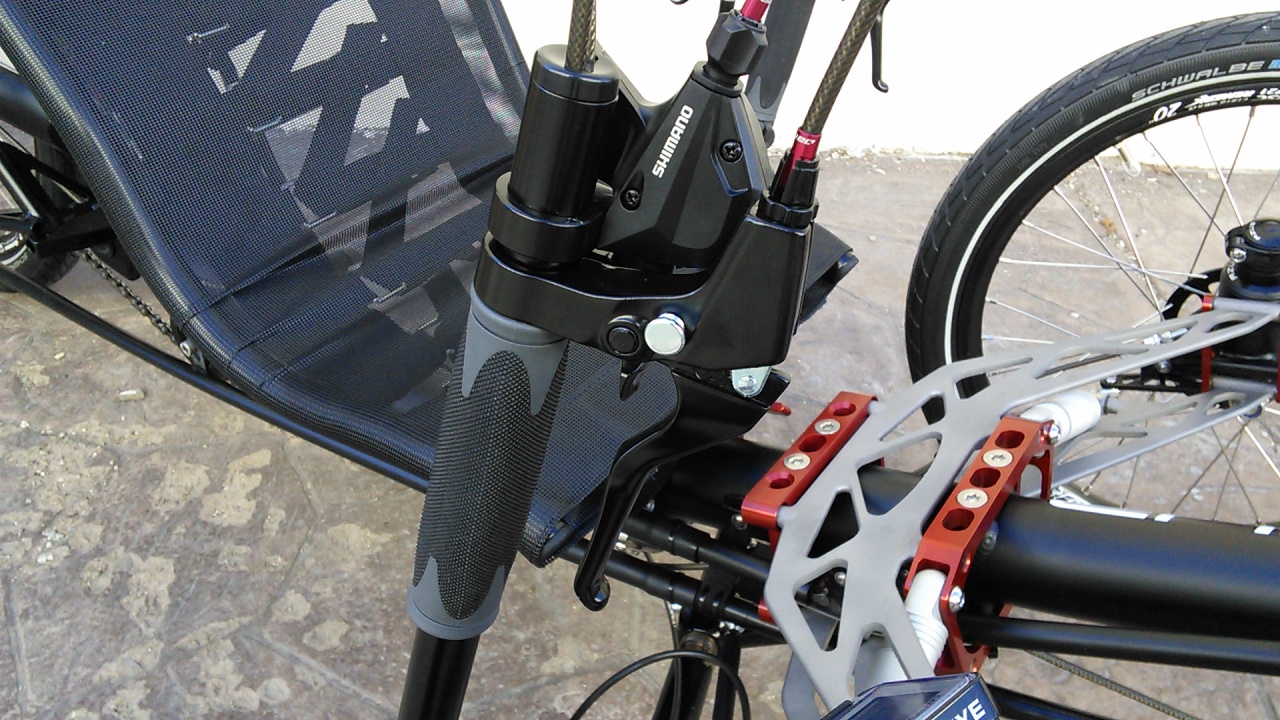 SunLite Locking Brake Lever Set - These locks act as parking brakes and replace having to use parking straps. Forget worrying about your trike rolling away, especially with two locking brakes instead of just one. We will install these on new trike orders or, if you already have your trike, you can install it yourself. -Designed for cantilever & caliper brakes -22.2mm (7/8") clamp -Forged alloy construction -3 finger design -Locking feature keeps brake engaged

---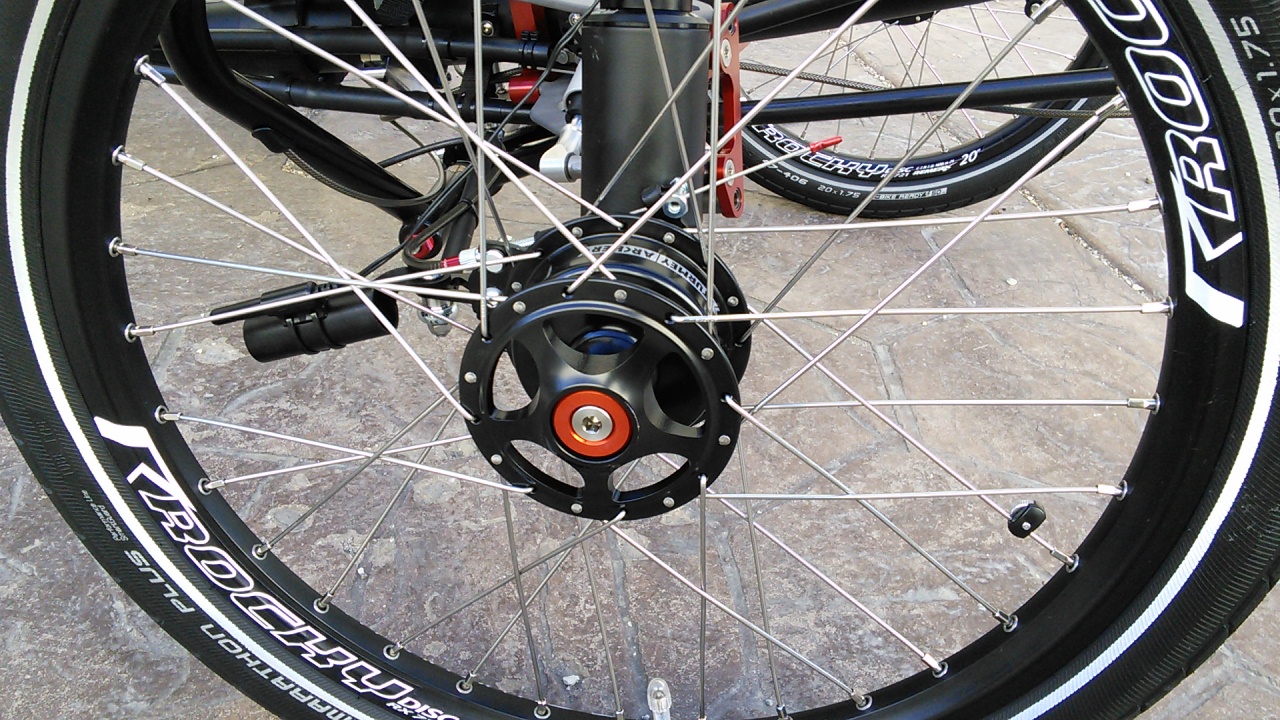 ---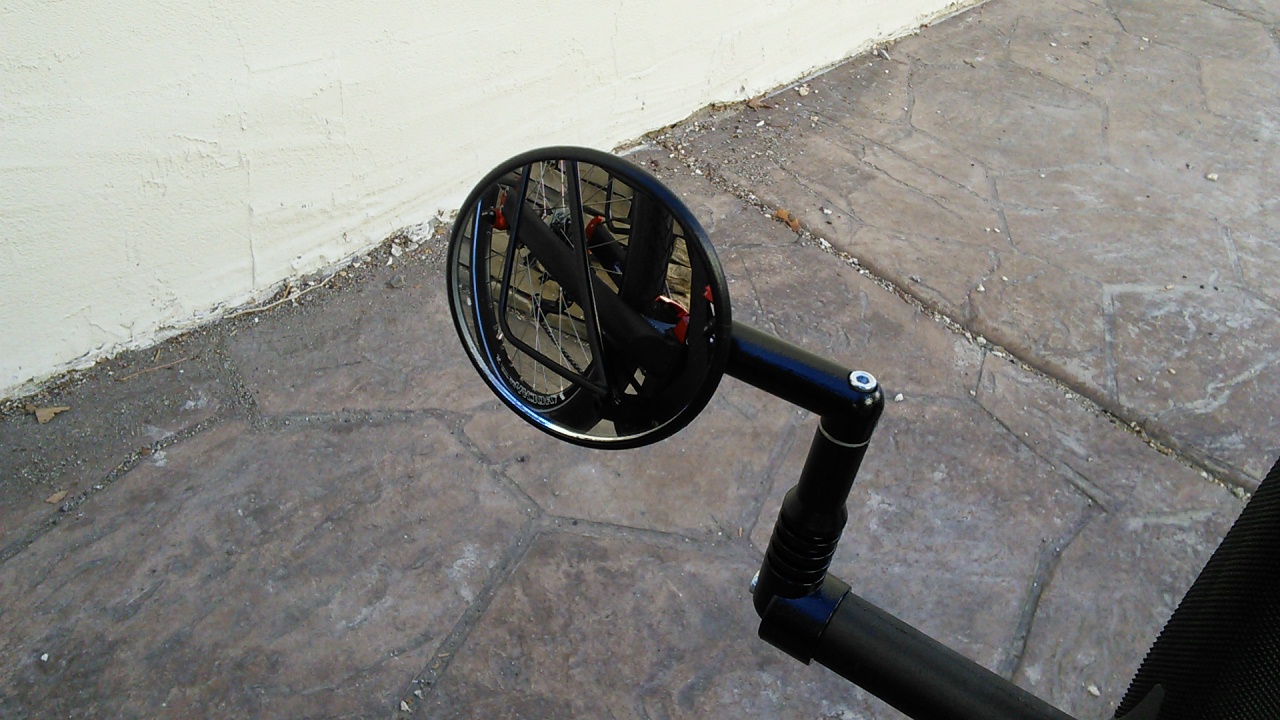 Mirrycle Mirror - The convex mirror with its wide field of view is adjustable to any viewing angle. -Fits inside handlebars with 15.2mm - 23.4mm inside diameters -Mounts in minutes with the wrench that is included -Bar end wedge attachment

---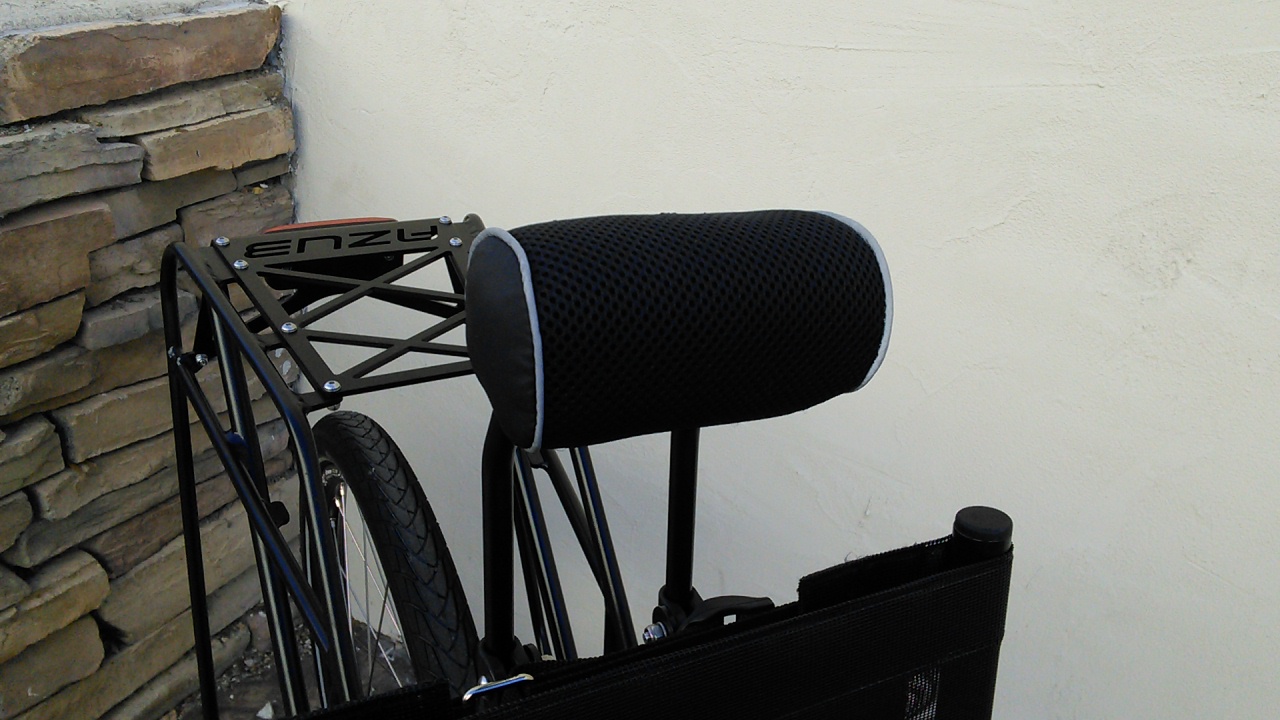 Azub Headrest for trikes - For absolute comfort on your recumbent trike. Adjustable in height and angle. With reflective straps for maximum safety.

---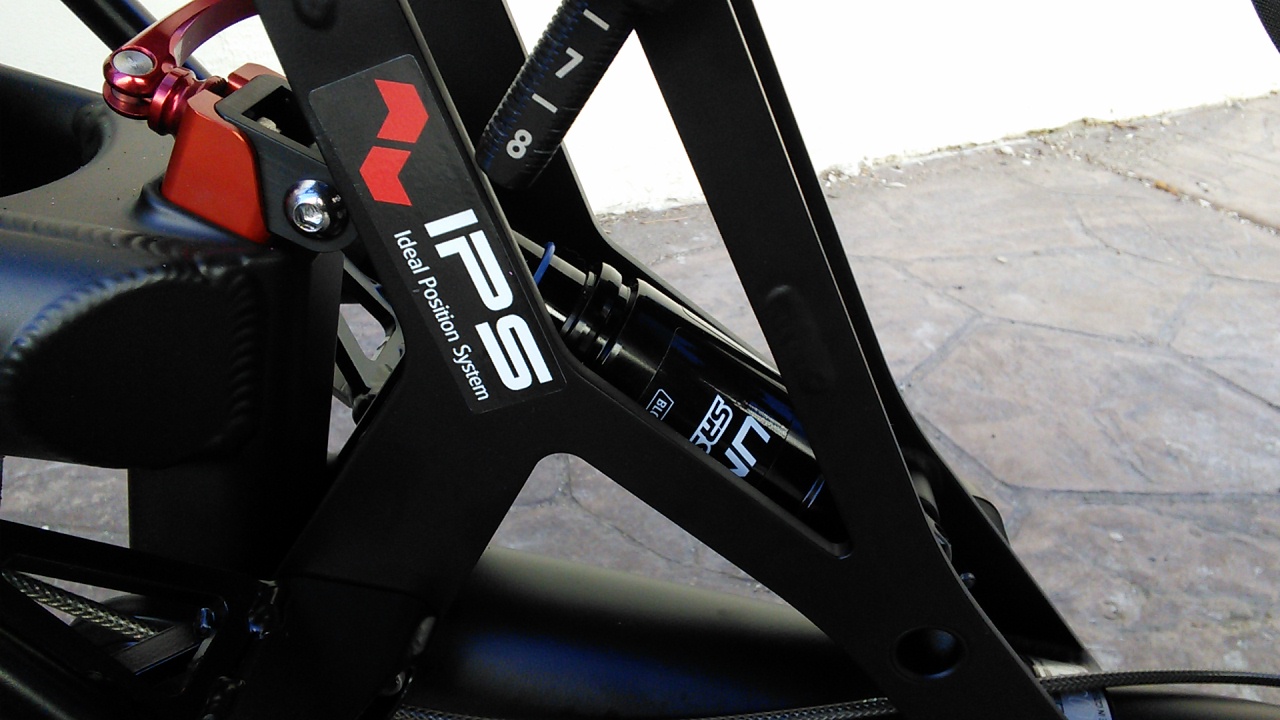 Suntour UNAIR LO-R with lock out and adjustable rebound -

---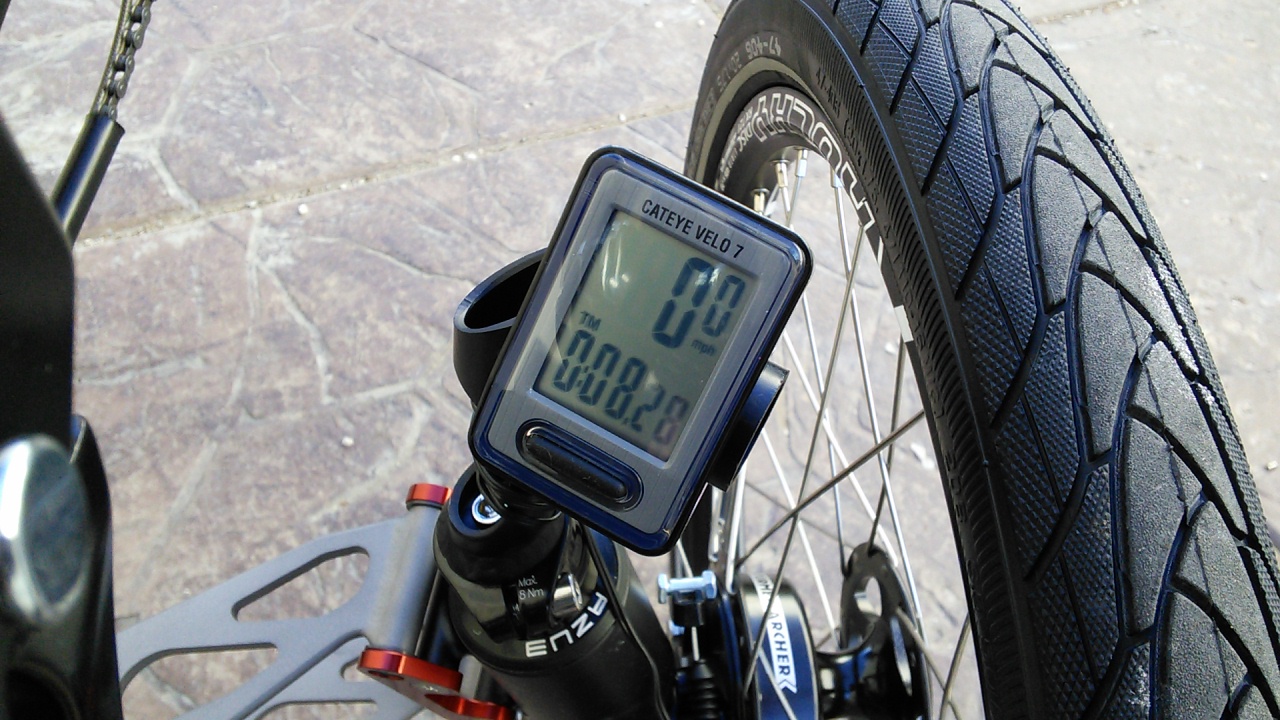 CatEye Velo 7 Wired Computer - The newly designed Velo 7 is CatEye's entry level 7 function computer. The larger screen is even easier to read and set up is made simple with pre-programmed tire sizes. Features: Wired. Current/Max/Average Speed. Distance. Clock. Pace Arrow. Auto Power Saving. Auto Start/Stop. Battery CR2032.

---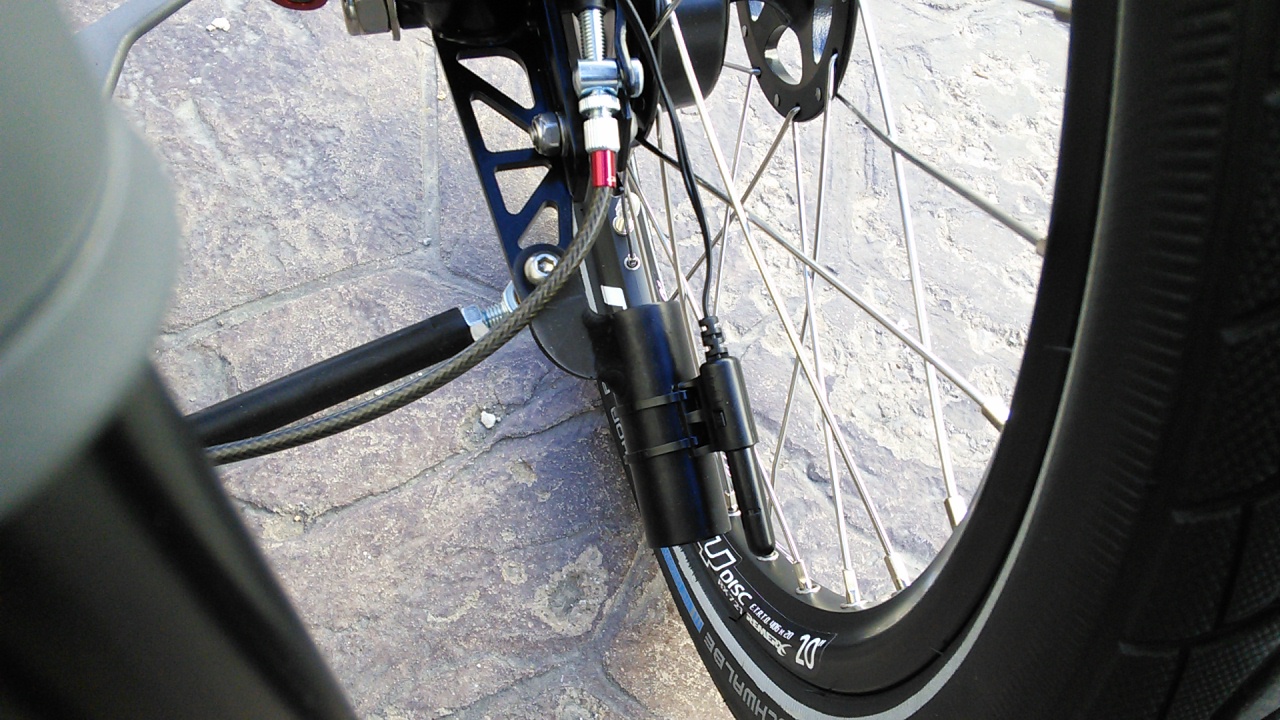 Azub Computer sensor mount for trikes - There is not much to say about this little accessory for trikes. Something which has been missed on our trikes for very long time and something which took surprisingly quite a lot of time to develop it in order to have it perfectly shaped, simple for production and very light. The best way is to use it together with the Multi holder for trikes where you can place your computer itself.

---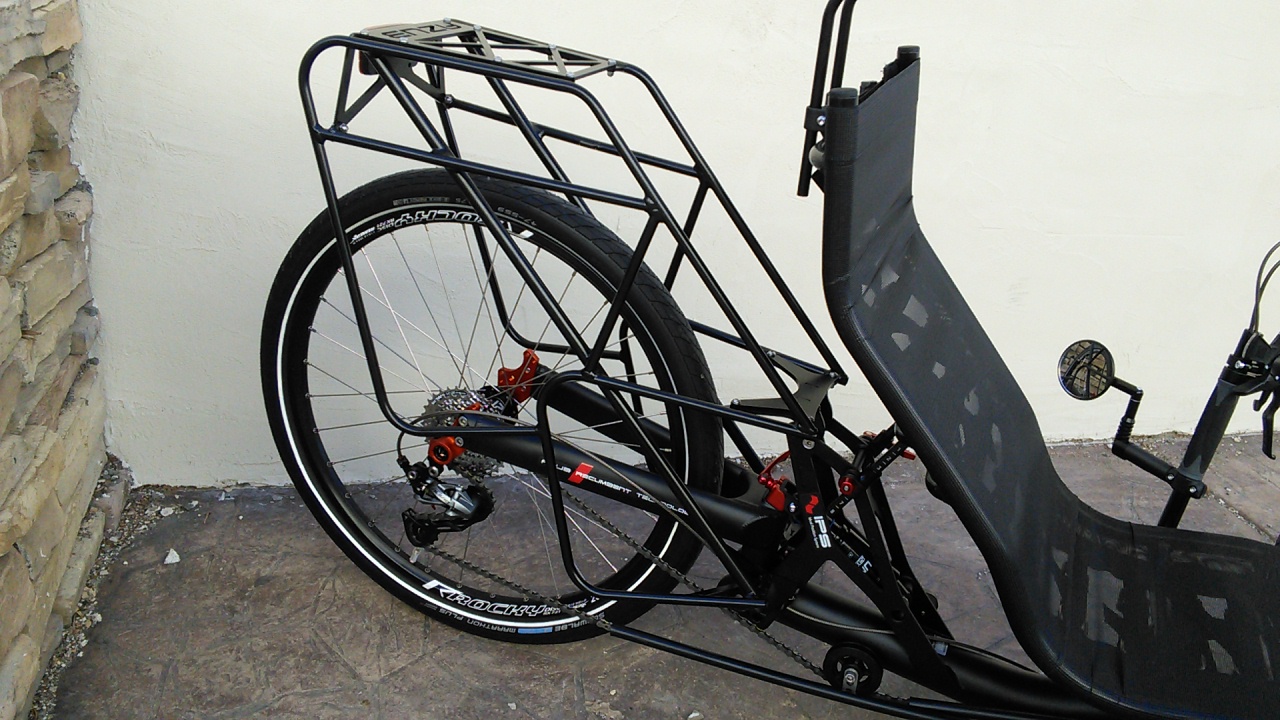 Azub King Cargo Rack - Standard carrier for AZUB ultra-folding recumbent trike. You can use it with AZUB recumbent bags or Ortlieb recumbent bags, or it can be used with two pairs of standard bicycle bags like Ortlieb Front and Back Rollers and can carry up to 30 kg. When you want to fold the trike in half you can keep the carrier on the trike but if you want to ultra fold it you have to remove the carrier which takes about 3 minutes with four screws.

---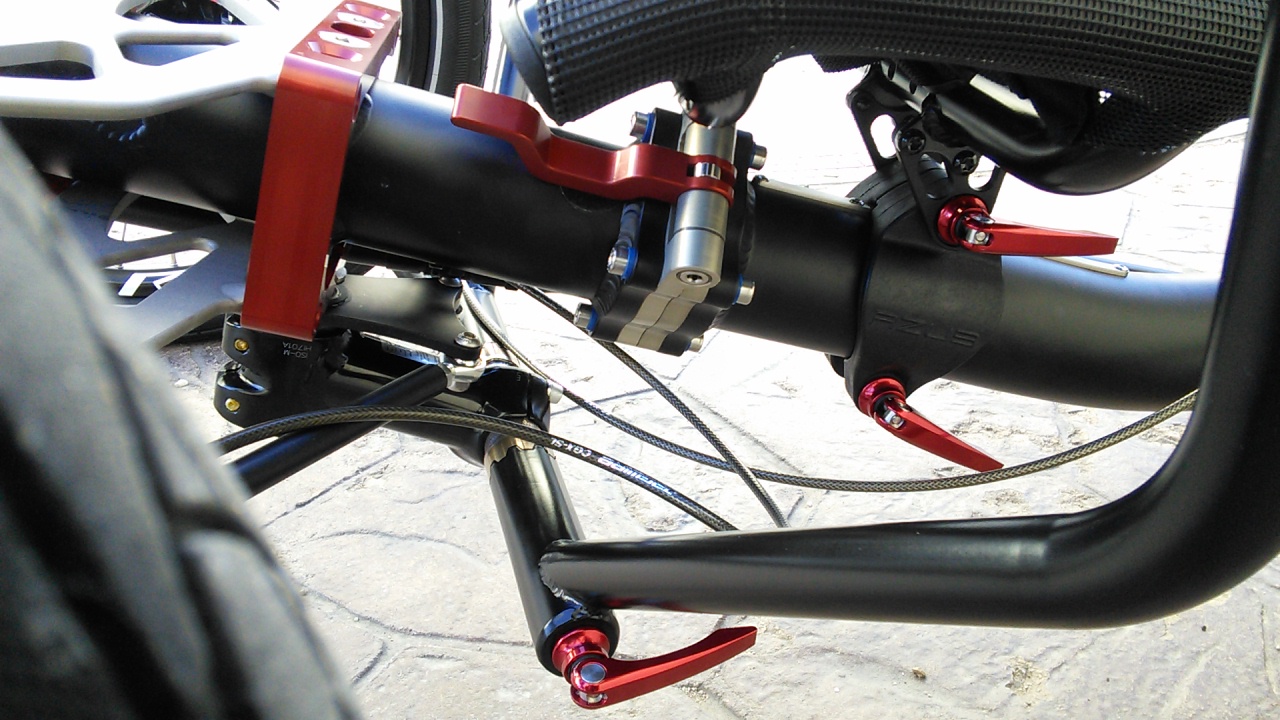 AZUB FRAME HIDGE+FOLDING HANDLE BARS -

---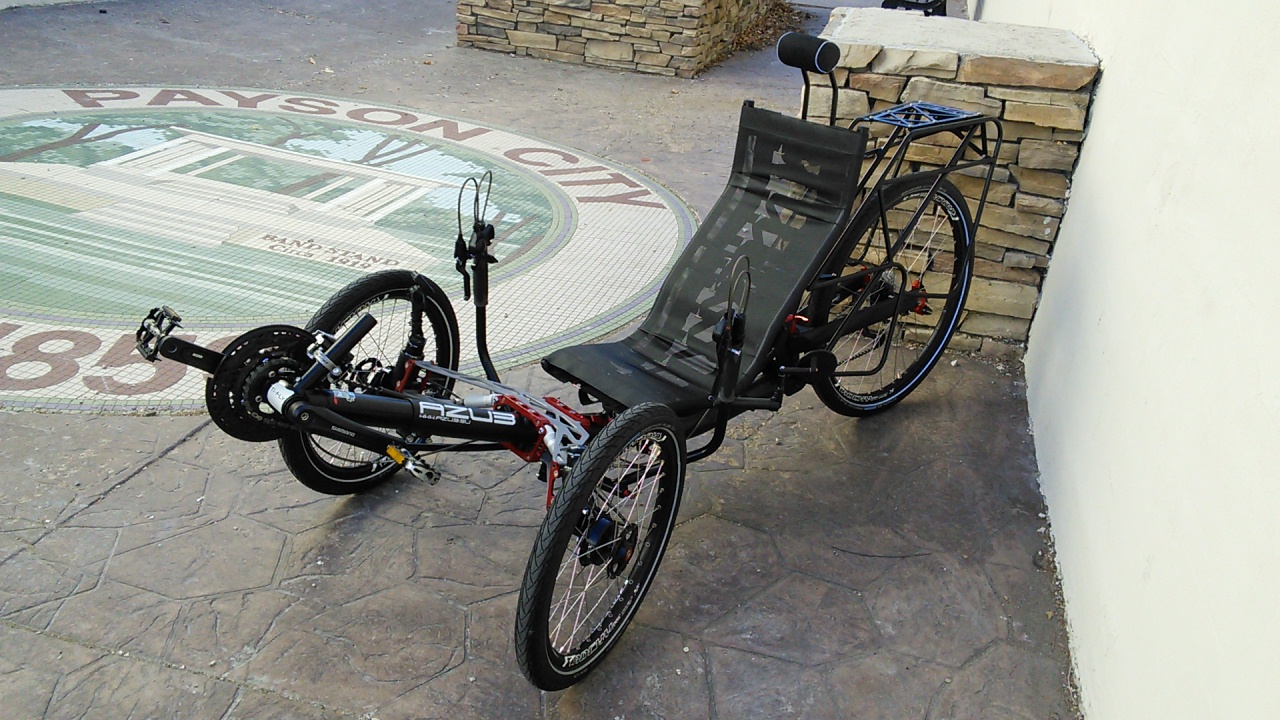 ---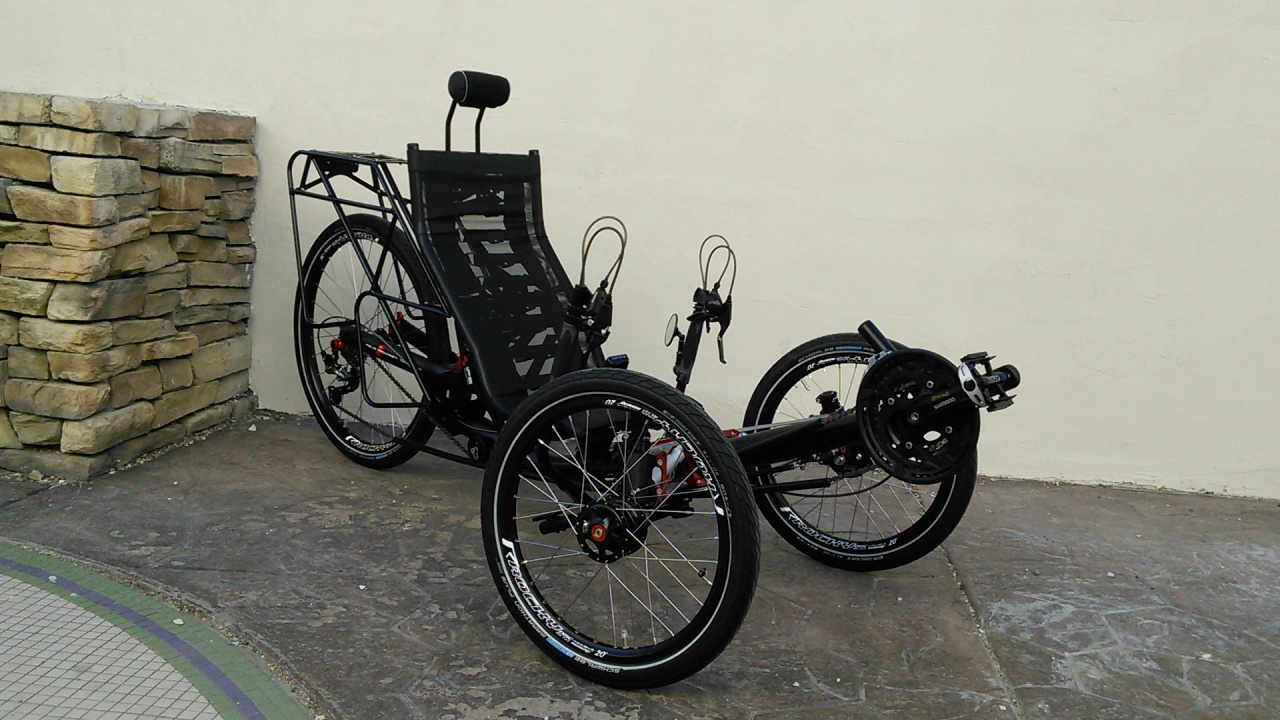 ---