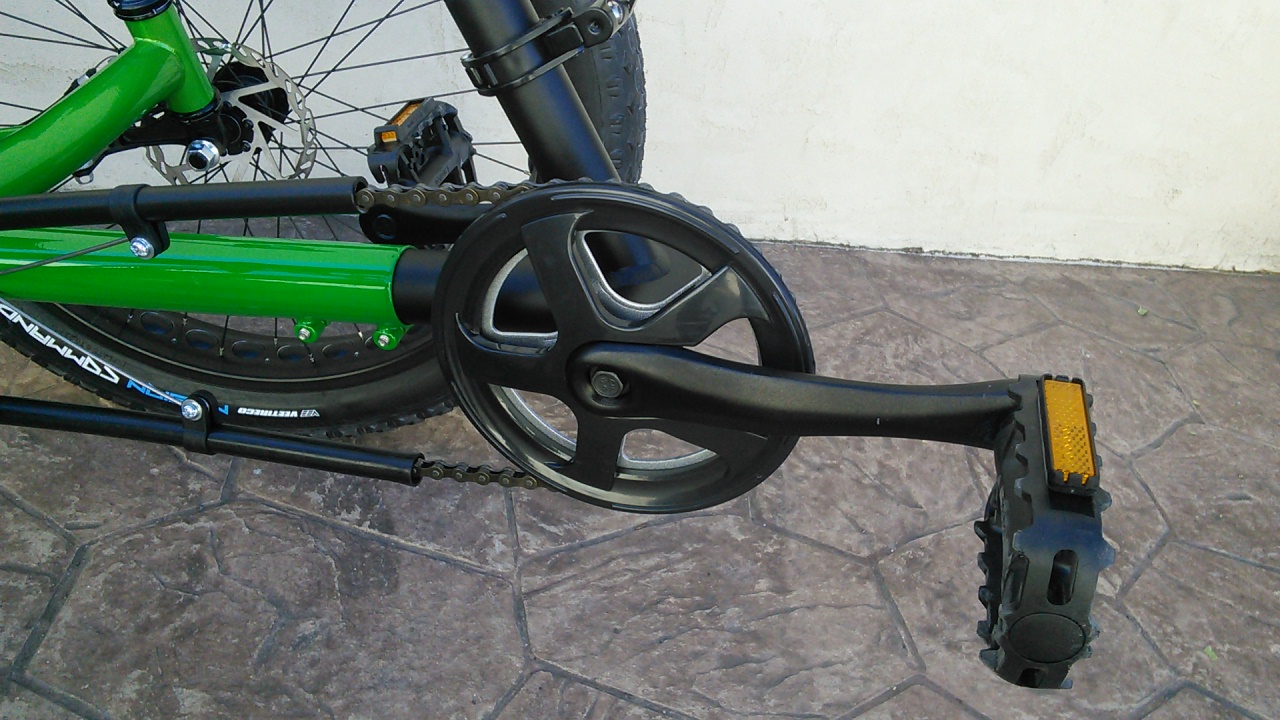 Single Crank - Square Taper 40T
- A simple, hassle-free set up for your front gearing.
---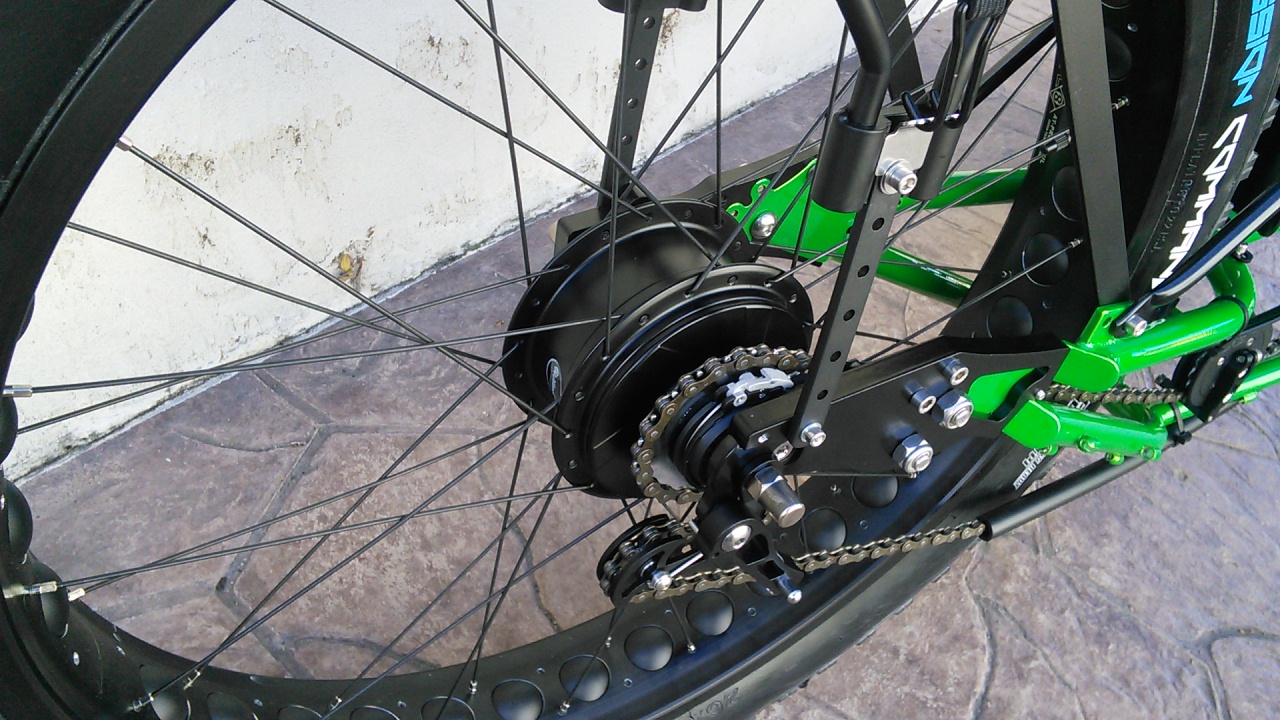 Nuvinci N360 CVP Wheel Drivetrain Transmission with Tensioner and Chain - The Nuvinci N360 is so smooth because it has no gears. This Constantly Variable Planetary Transmission uses ball bearings to achieve a 360% gear range. Setup includes Origin8 Tensioner and drive sprocket

---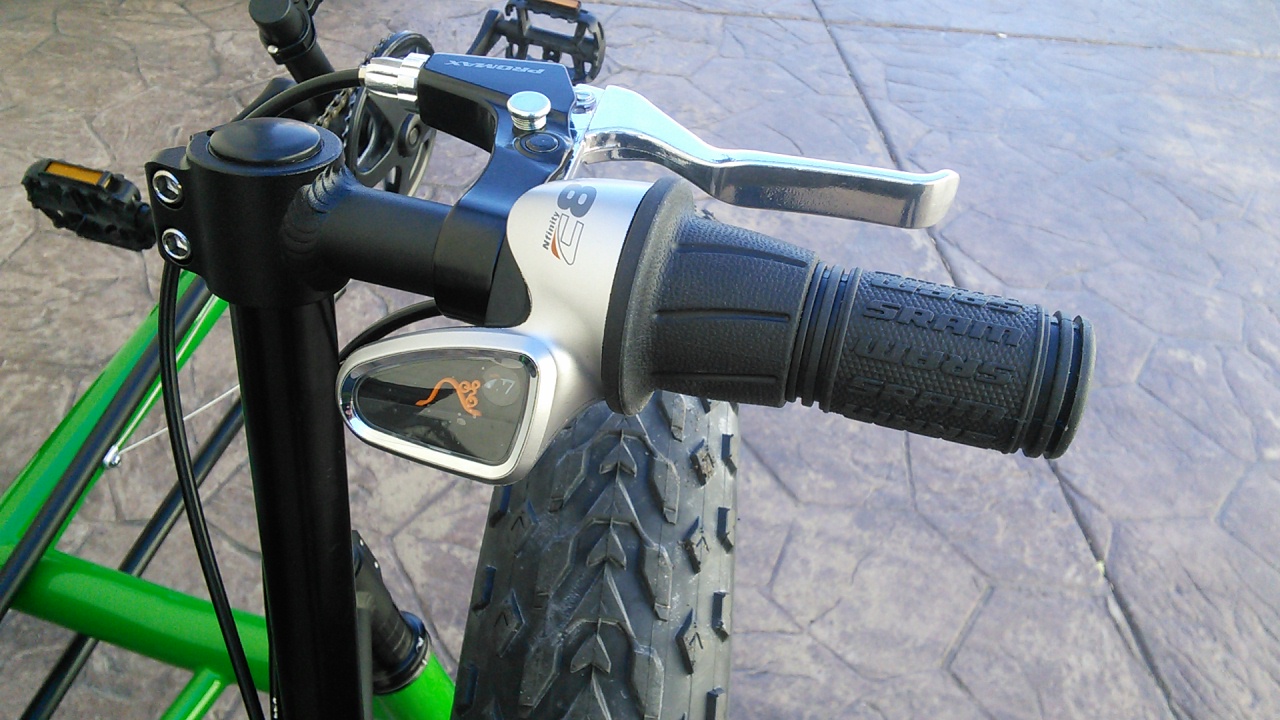 ---
---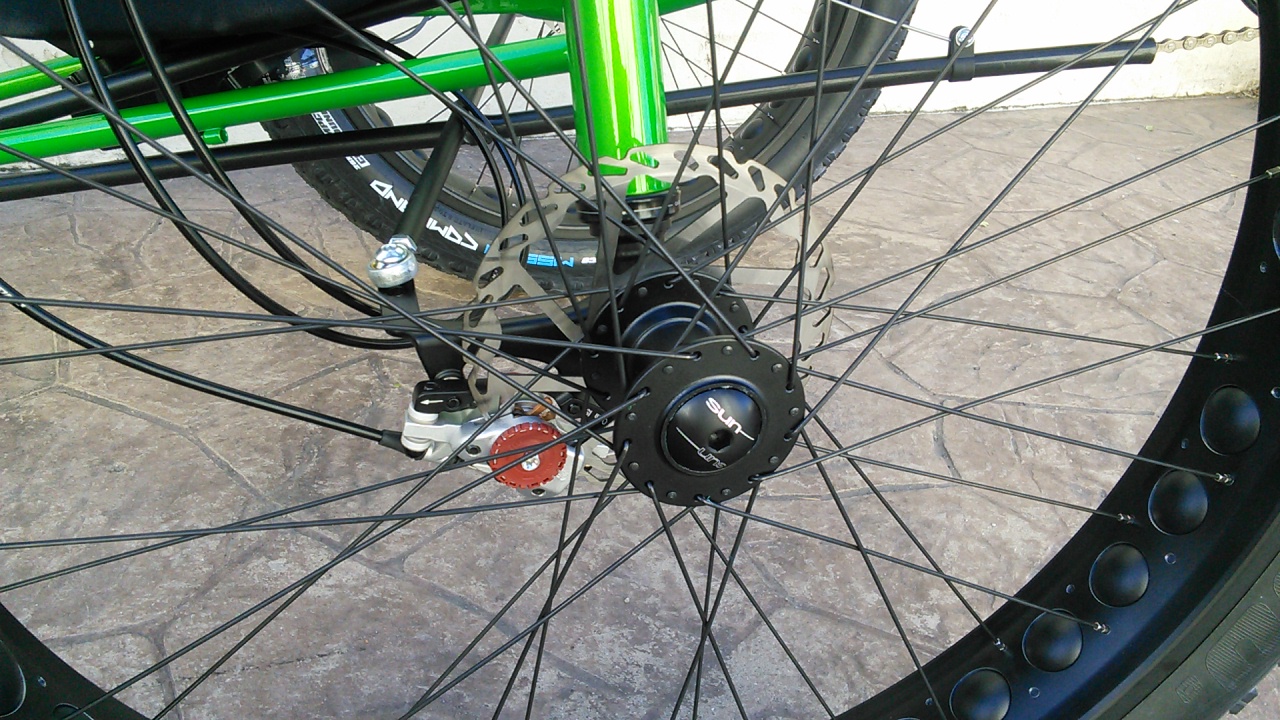 Avid BB7 Front Disc Brake Kit (pair) - This kit includes everything you need to upgrade your trike's brake system to the best mechanical disc brake system available. Perfect for for any homebuilds.

---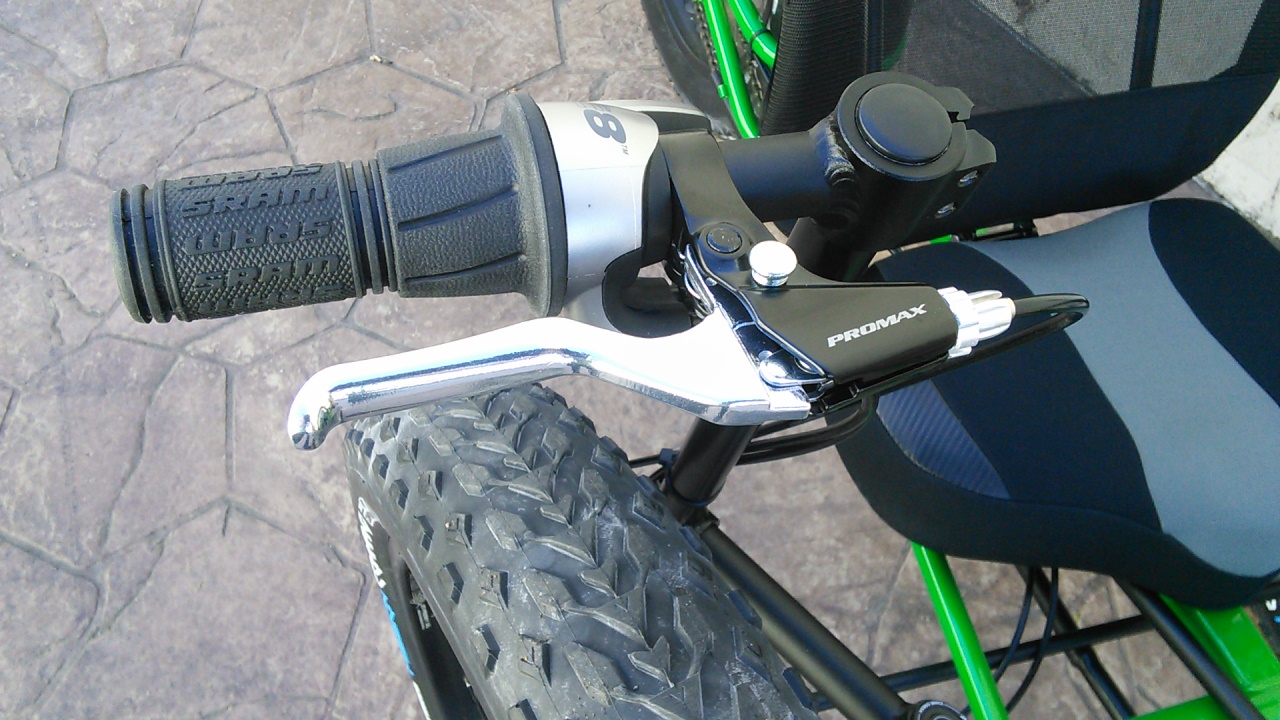 Locking Brake Lever Set
---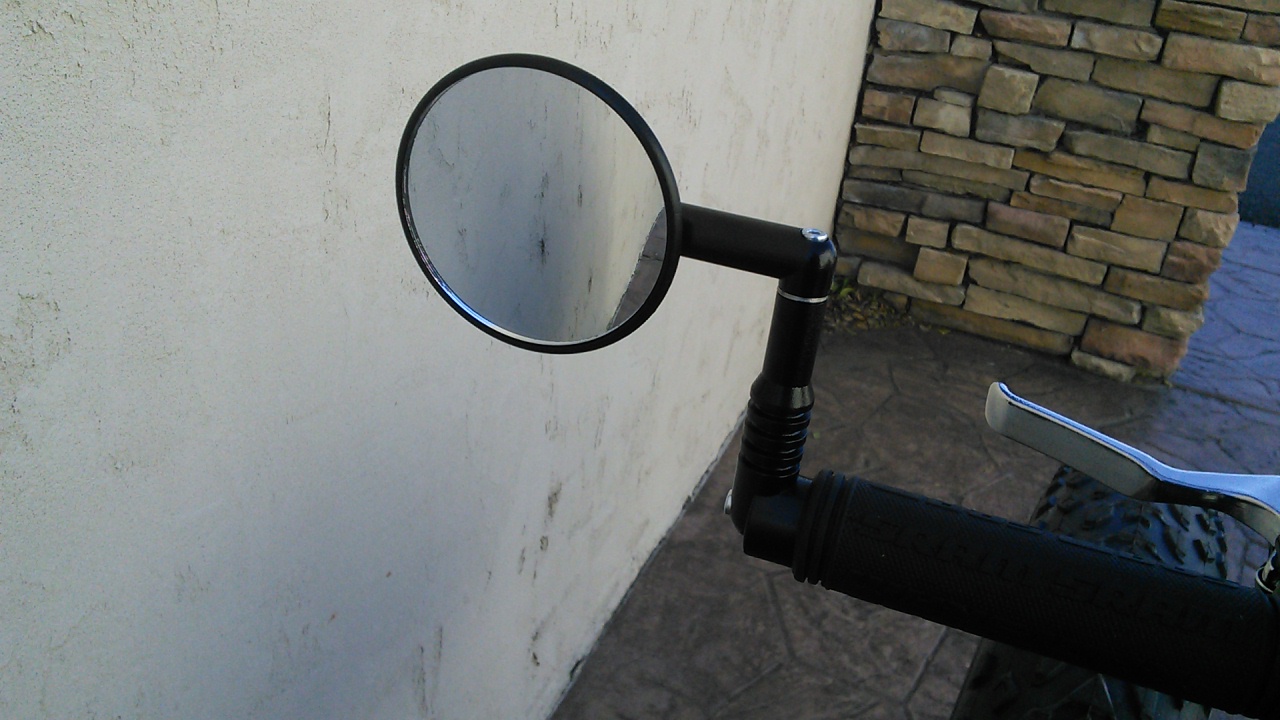 Mirrycle Rear View Mirror - The Mirrycle Rear View Mirror is a must-have accessory for any avid triker. The articulating wedge fastens the mirror directly to the end of your handlebar without interfering with your grip. With a 3" diameter, the convex glass gives you a wide view of what's behind you so you can ride more defensively. Because it has been built with 3 pivot points, it can be adjusted to any angle. But be careful! Objects in mirror are closer than they appear.

---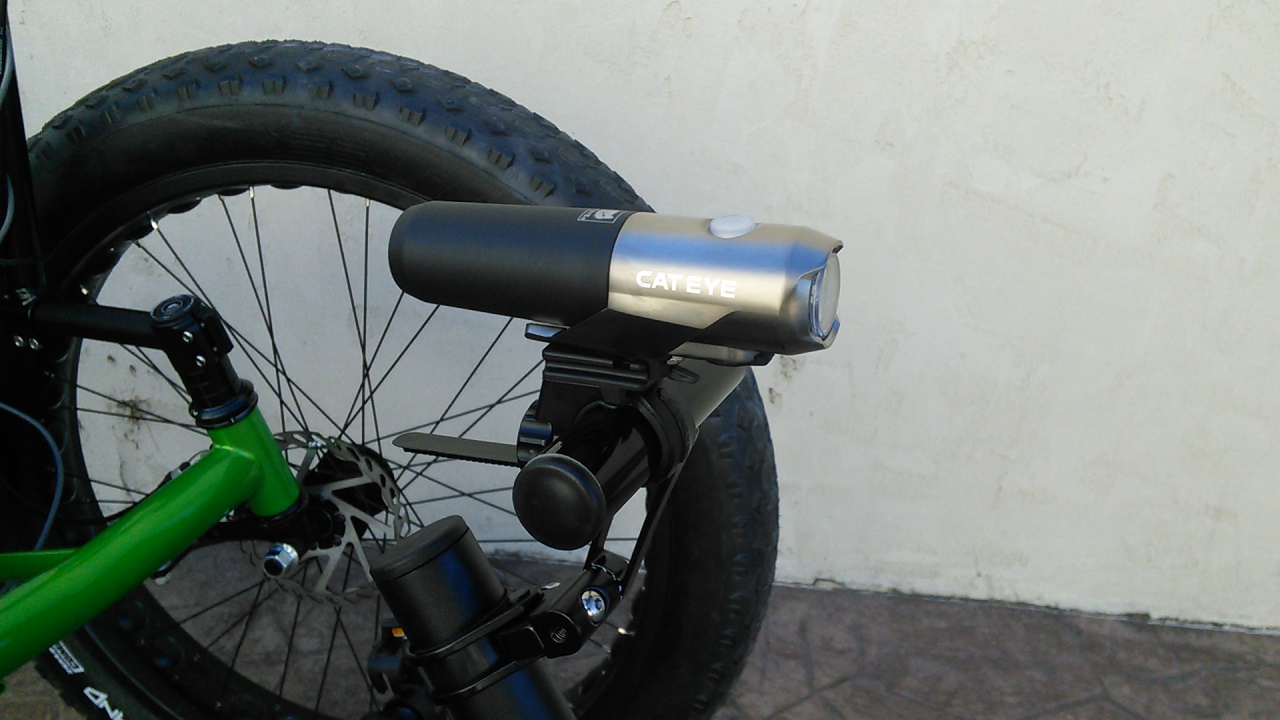 Cateye Volt 300 HL-EL460RC w/Helmet Mount - The Volt300 is a USB rechargeable headlight that features a quick-change cartridge battery and a 300 lumen output in compact design. This light features five modes: High, Normal, Low, Hyper Constant and Flashing. The Volt300 can be mounted on or under the handlebars or on the helmet. Spare cartridge batteries, ideal for long rides and commuting, and charging cradle are available as add-on parts and can be changed safely and easily without any additional tools.

---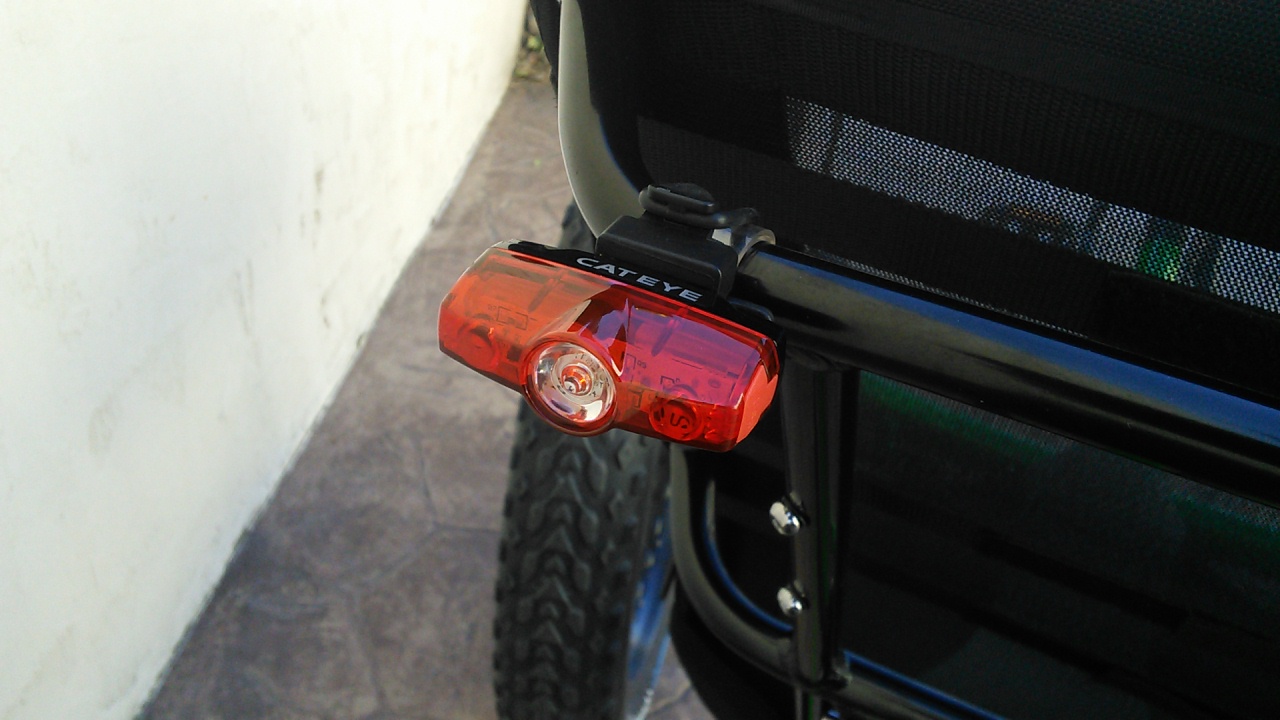 Cateye Rapid Mini USB Rechargeable Taillight - lt4152

---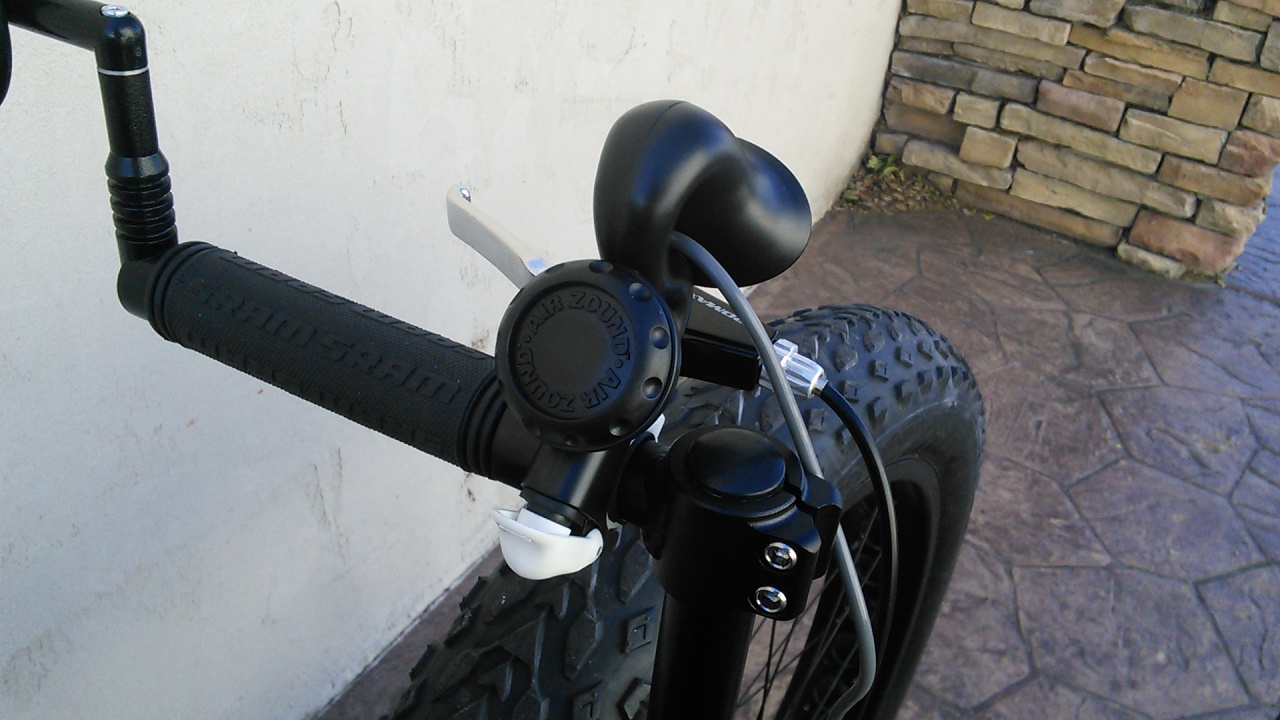 Airzound Trike Horn - Cycling safety is a notable issue, especially in cities where the rights of cyclists are rarely respected. You may not always be seen, but you can be heard. AIRZOUND will let you draw attention in difficult situations. This device is perfect when you have a run-in with drivers, pedestrians or stray animals on bicycle paths.

---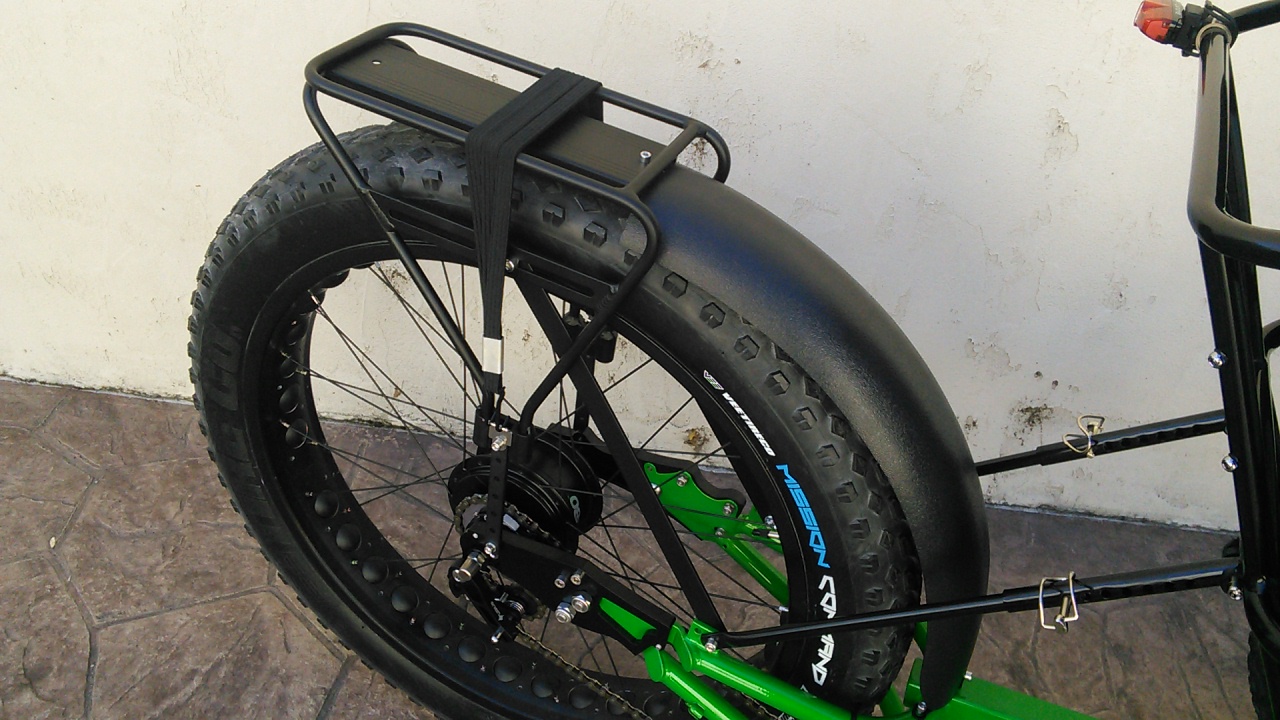 Utah Trikes Rack with Integrated Fender for Annihilator - Our adjustable rack fits the Annihilator perfectly. With this option we mount the fender directly to the mount to eliminate the traditional wire stays. This makes the fender much more rigid and secure and keeps the rack height as low as possible.

---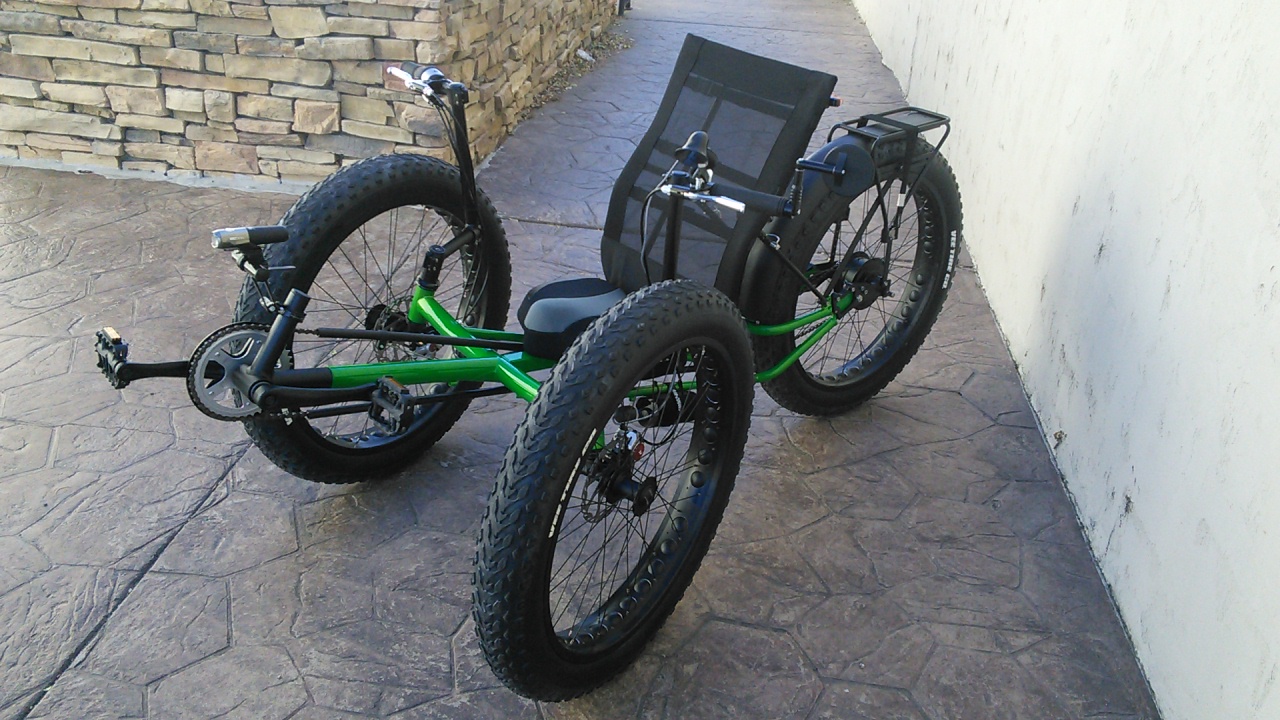 ---