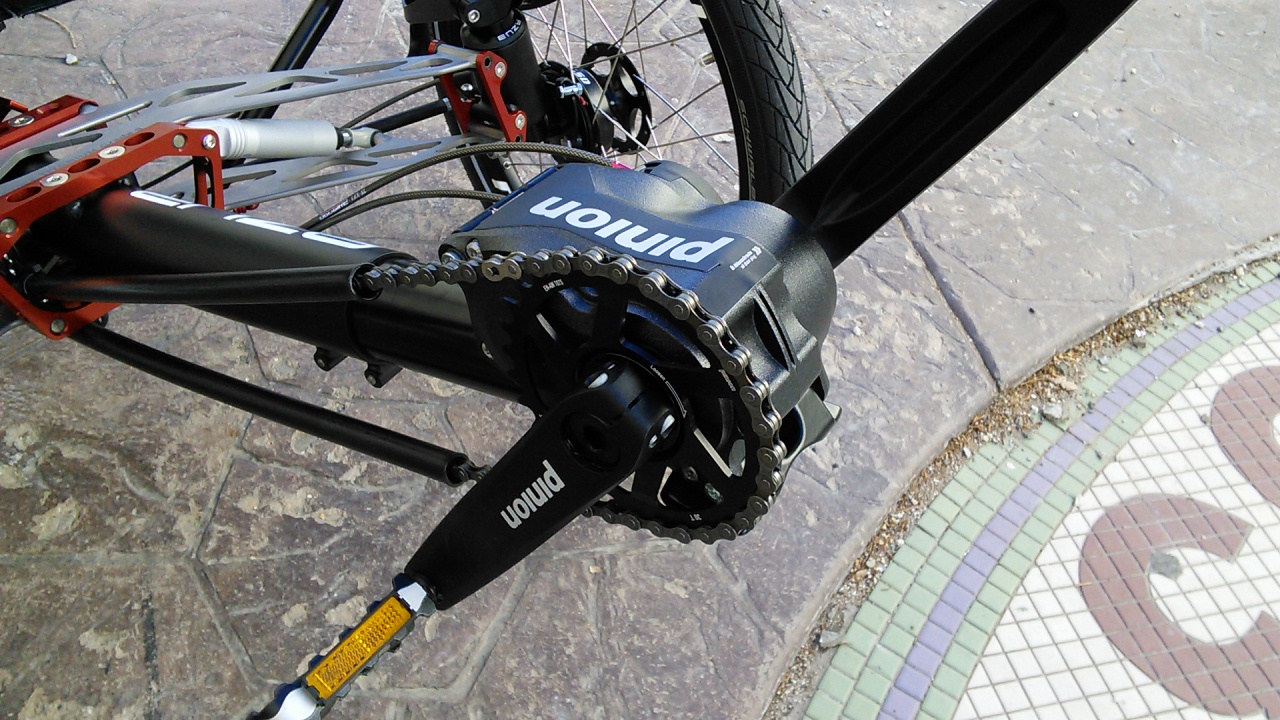 Pinion C1.12 12 Speed Transmission
---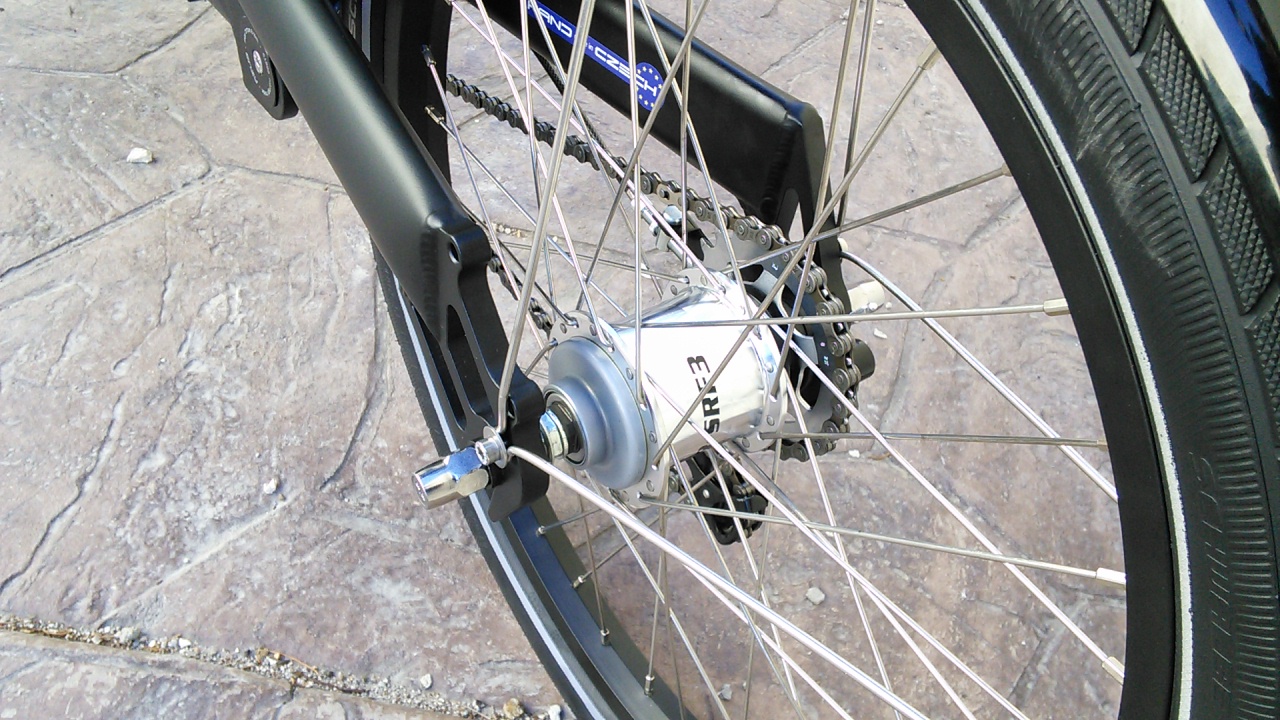 Sturmey Archer 3 Speed Rear Hub
---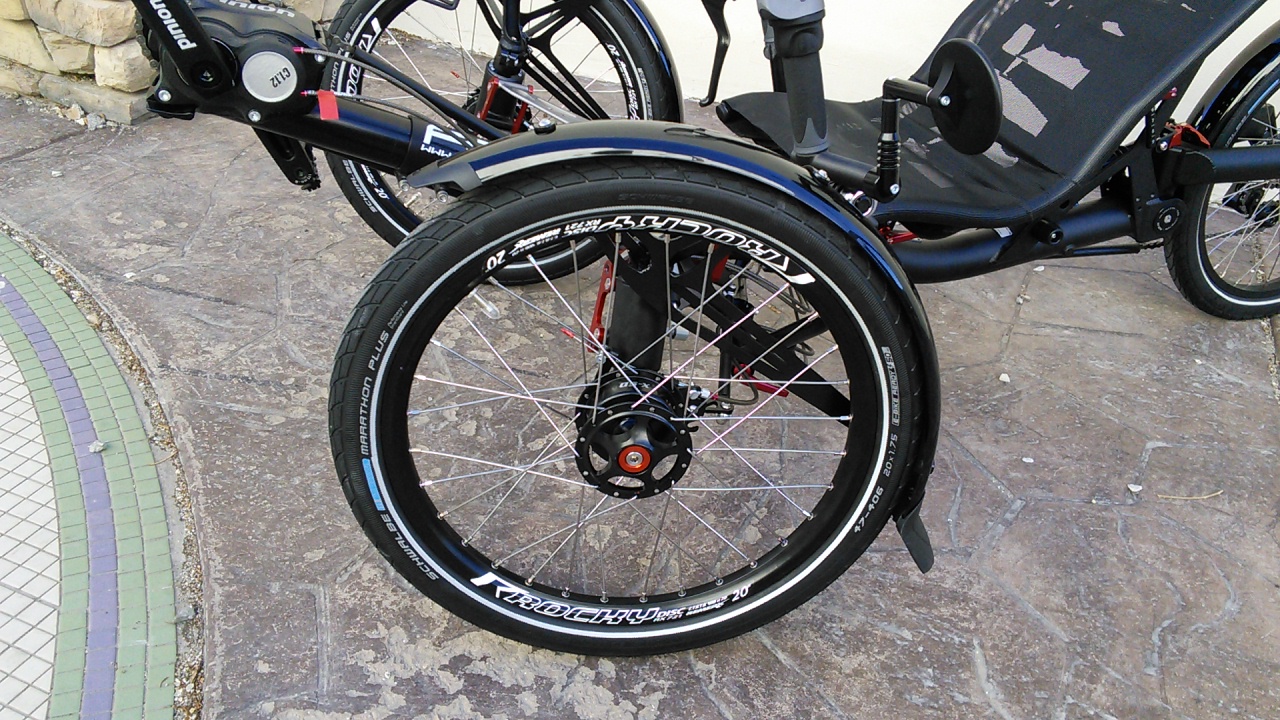 Schwalbe Marathon Plus 20x1.75 (47-406) HS440 Tire - The Marathon plus tire has a thick protective liner to keep foreign objects from reaching the tube. Schwalbe has a protection level 7 out of 7 for all Marathon Plus tires. This is our most popular tire by far because it's affordable and they will outlast any tire out there. You'll be surprised at how smooth and quiet they roll. -WIRE BEAD -PSI: 50-70

---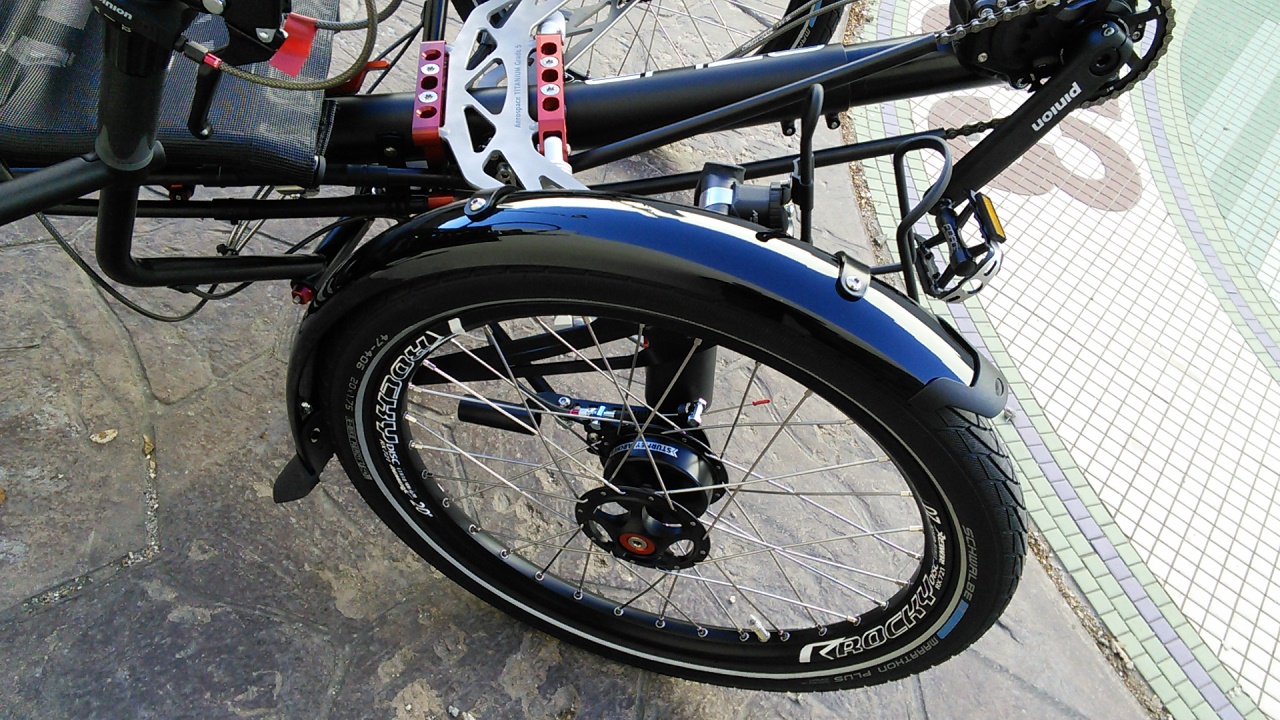 Azub Mudguards for trikes - Front and rear mudguards for all our trikes. Easy to dismount. Plastic blades made by SKS and produced in Germany.

---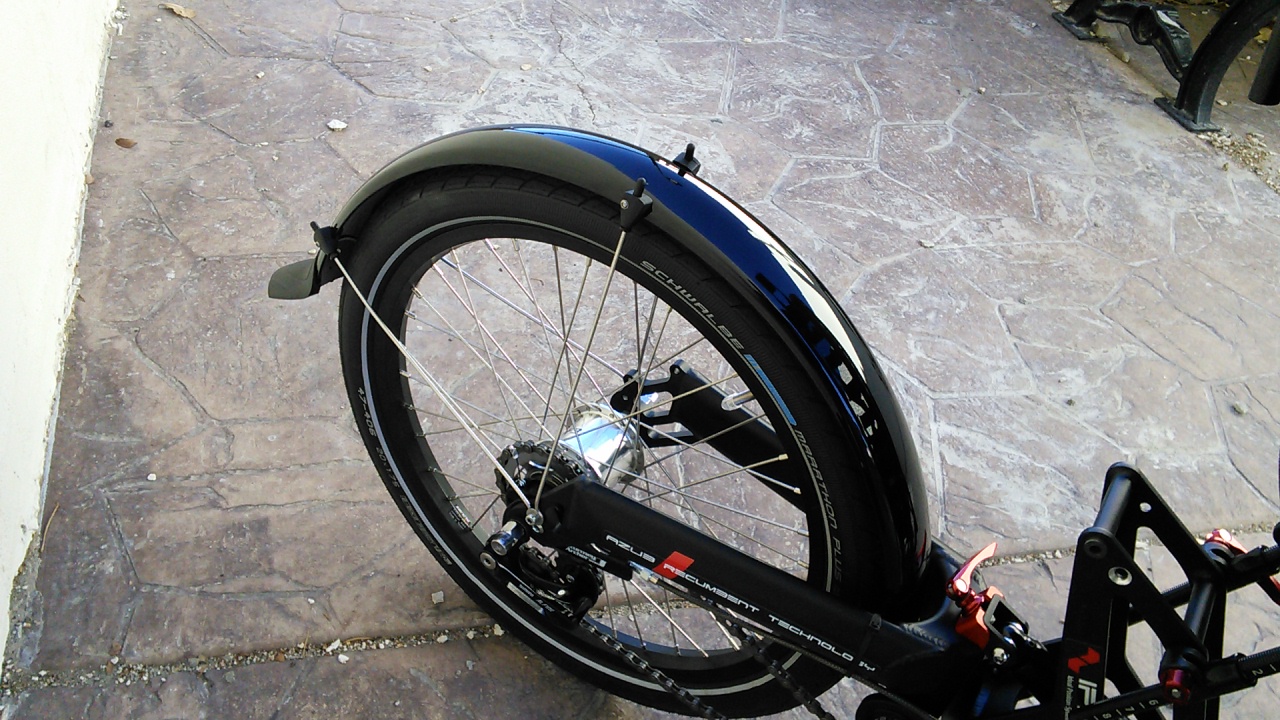 ---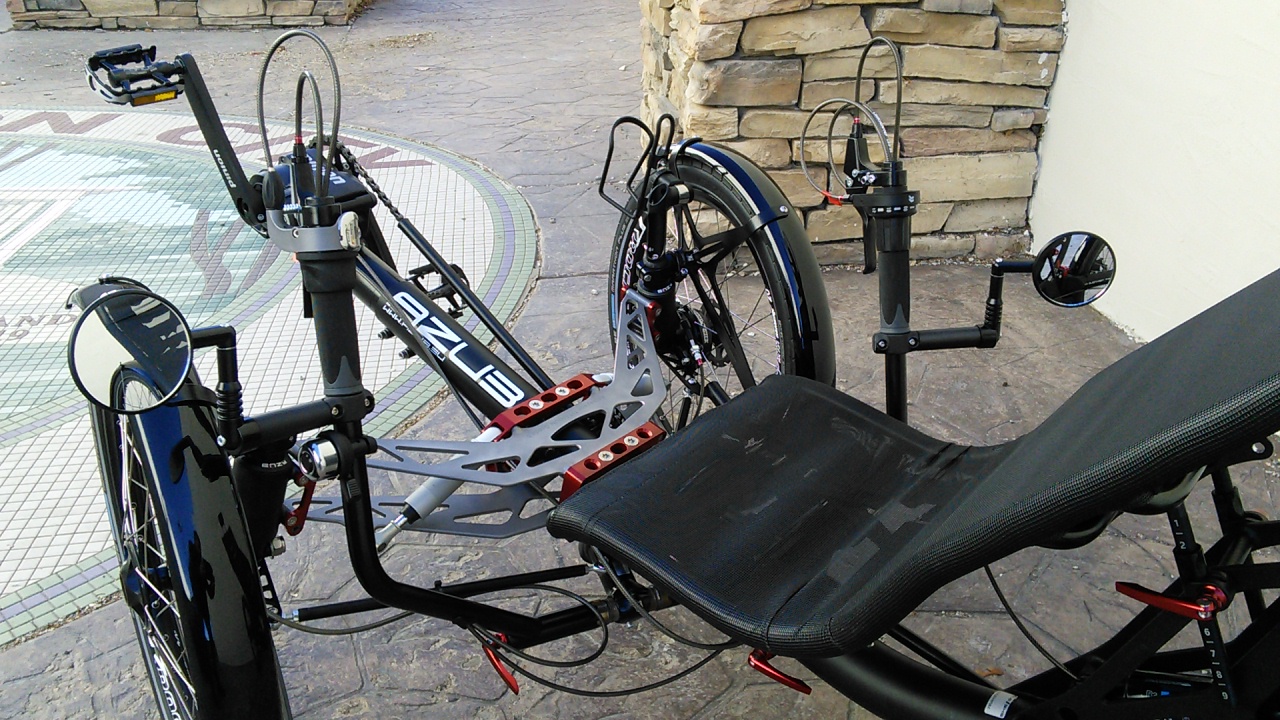 Double Mirrycle Mirrors
---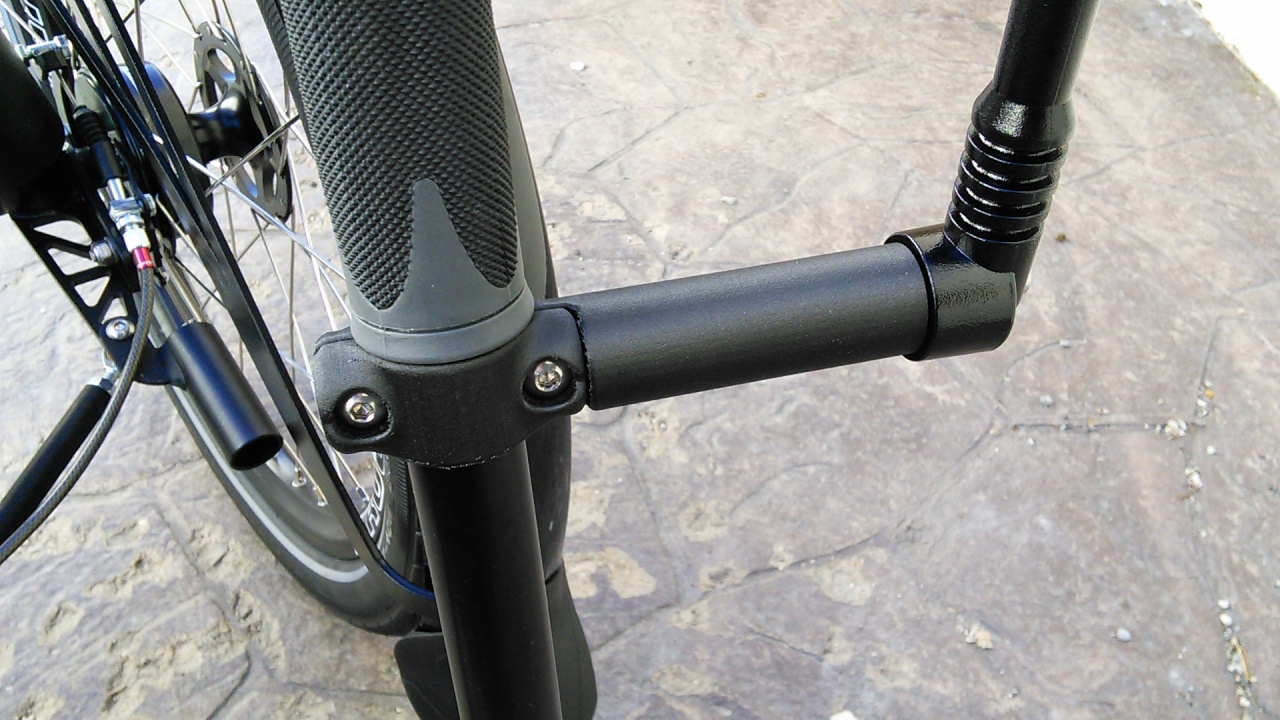 UTCustom Carbon Mirror Mount - The UTCustom Carbon Mirror Mount attaches just below the hand grip providing you with an alternative fixing point for your mirror. (Mirror not included). Works well with ICE other trikes too. Provides a 7/8in tube to mount shifters, computers, lights and more.

---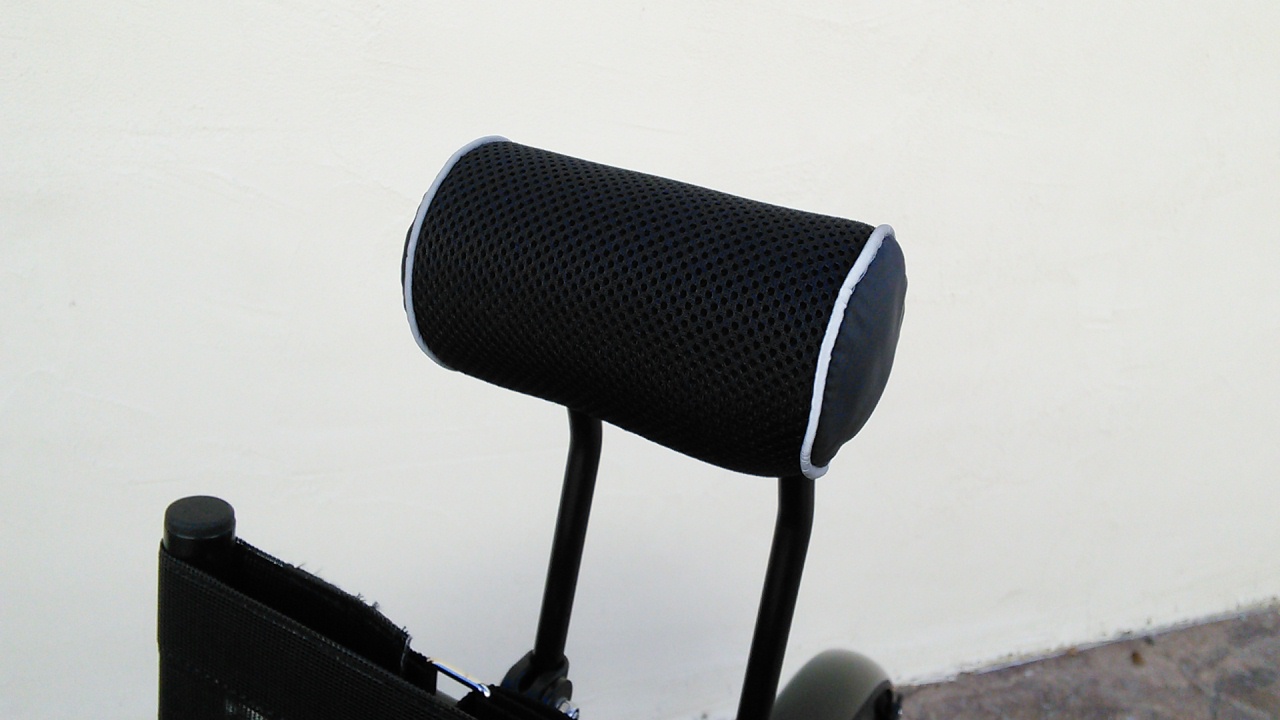 Azub Headrest for trikes - For absolute comfort on your recumbent trike. Adjustable in height and angle. With reflective straps for maximum safety.

---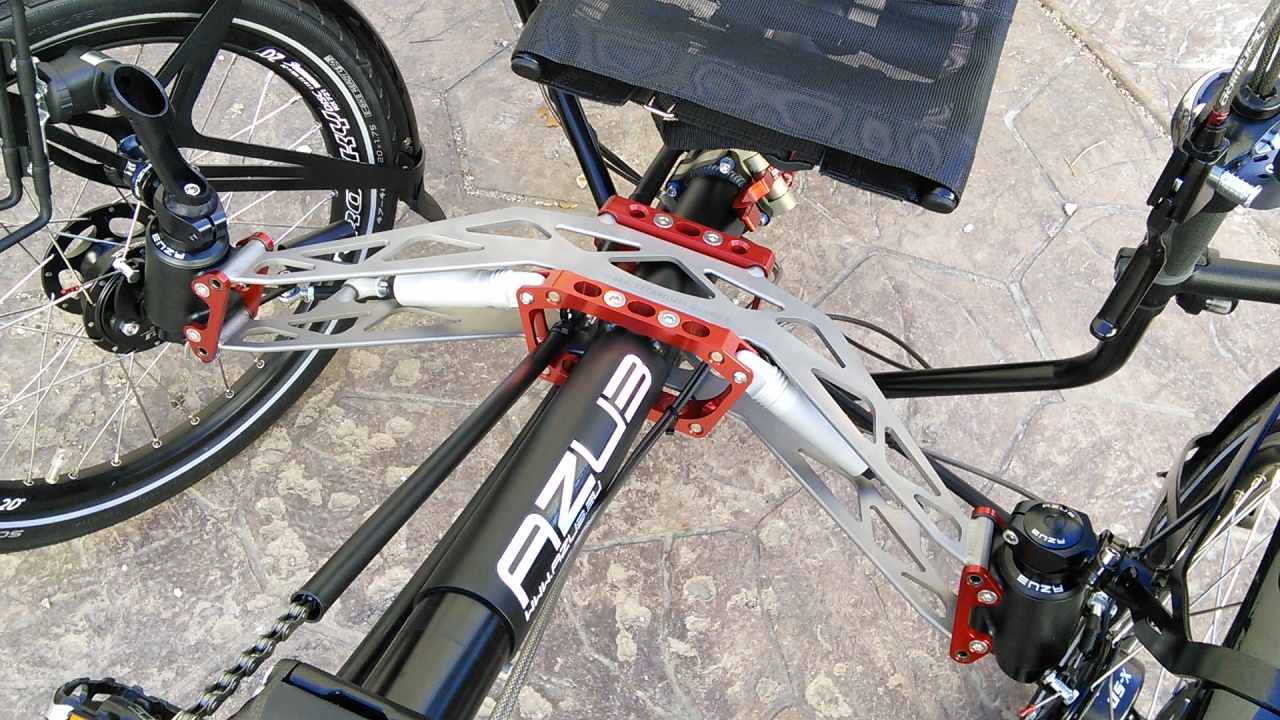 ---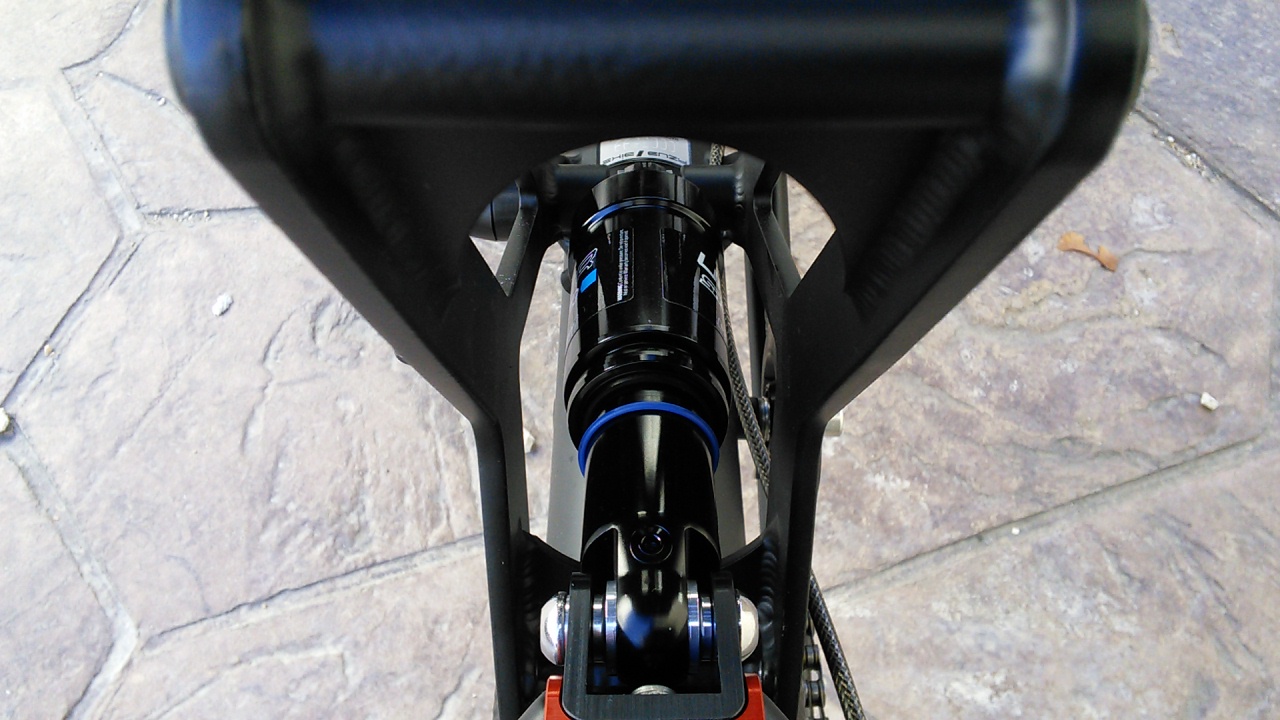 Suntour UNAIR LO-R with lock out and adjustable rebound -

---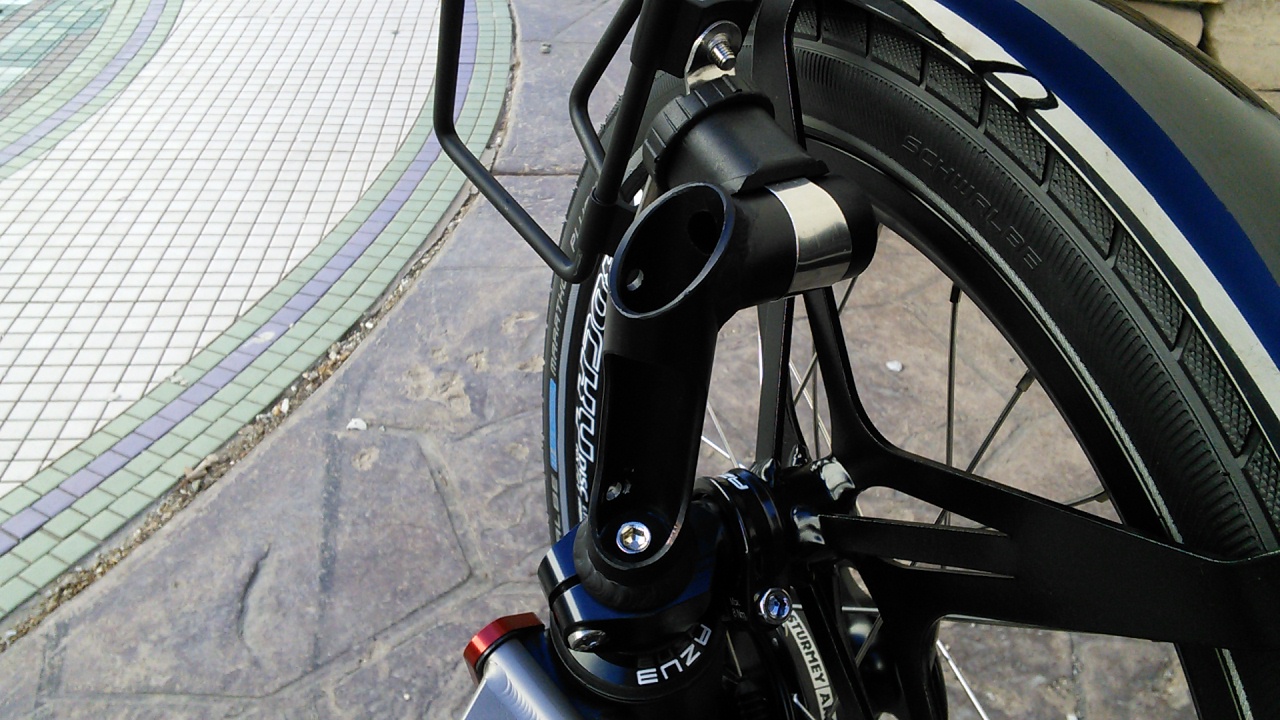 Azub Multi Holder - Multifunction holder for everything, what your heart desires. Using the Klick-Fix System you can place there a water bottle or little bag for odds and ends. It is also suitable for fastening a cycle computer, or GPS.

---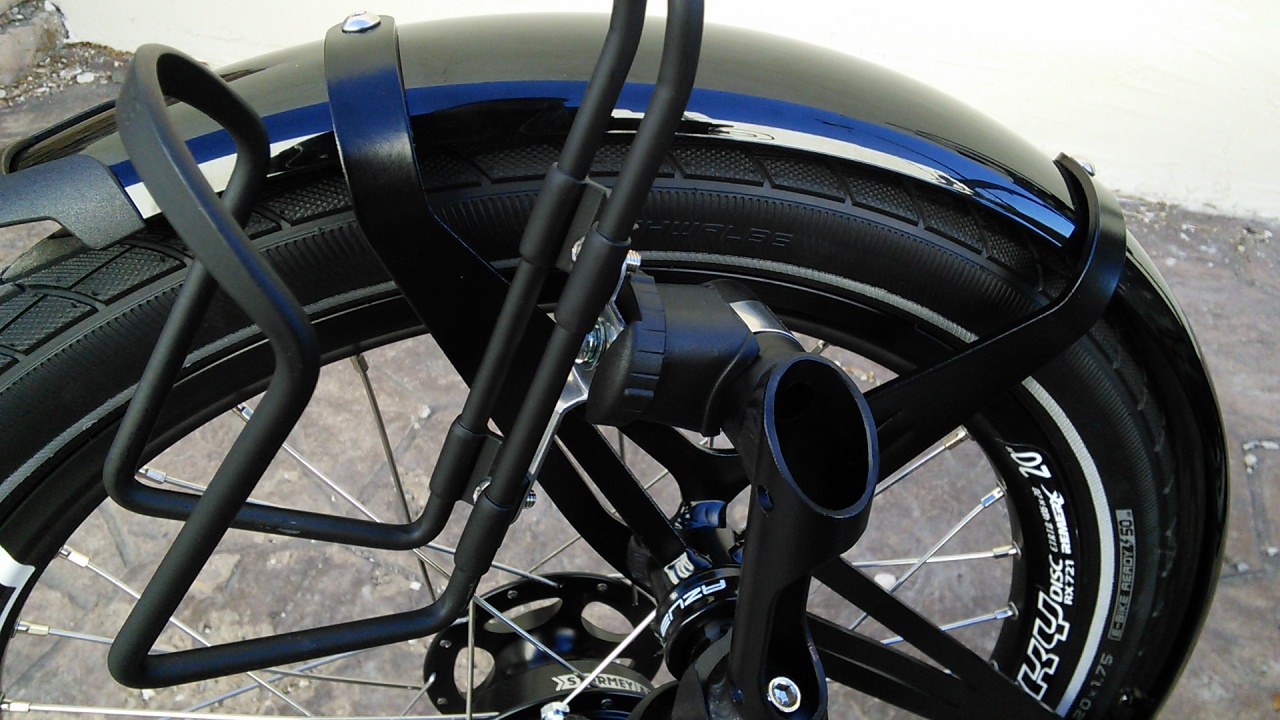 Minoura Clamp-On Water Bottle Cage Holder - Stainless Steel - We use these A LOT and all riders love them. They seem to be the bottle cage accessory that we go to when others won't work. They go quick so grab as many as you need! -Adjustable band fits on seatpost, handlebar or frame tube -Accomodates 22-35mm diameter range -Holder bracket made of rustproof Stainless Steel -Bracket is angle adjustable

---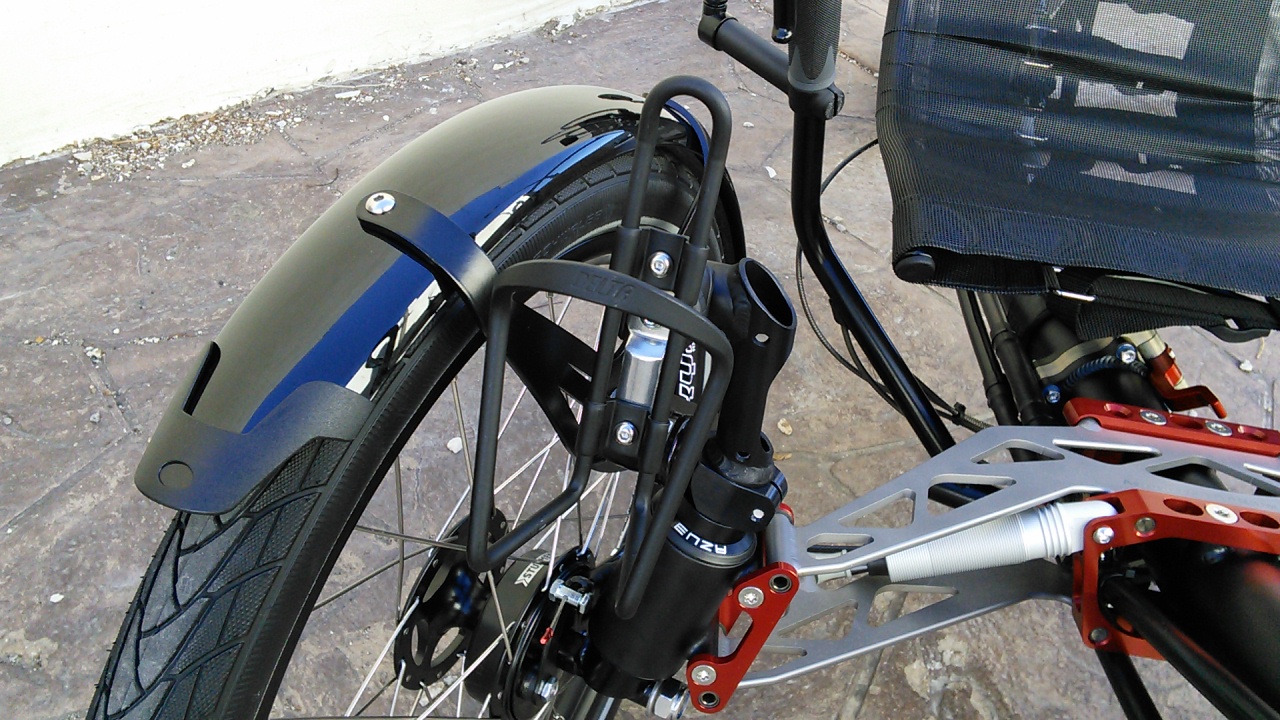 ---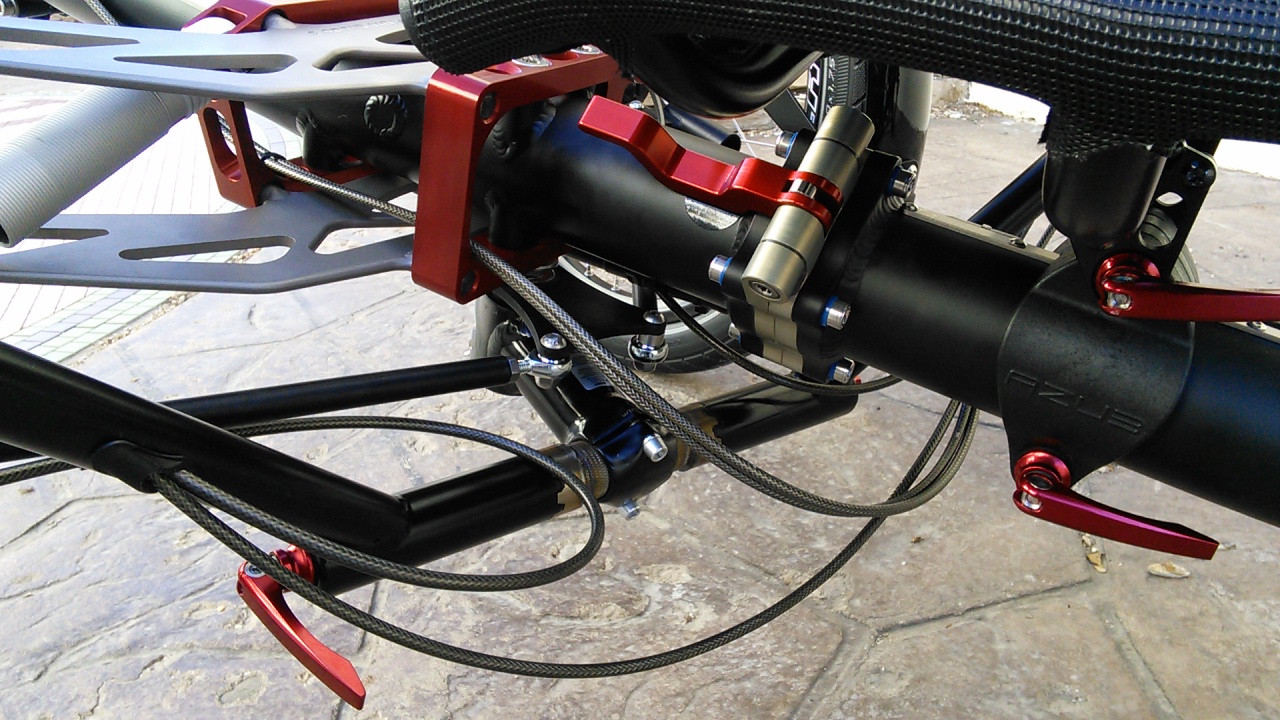 AZUB FRAME HIDGE+FOLDING HANDLE BARS -

---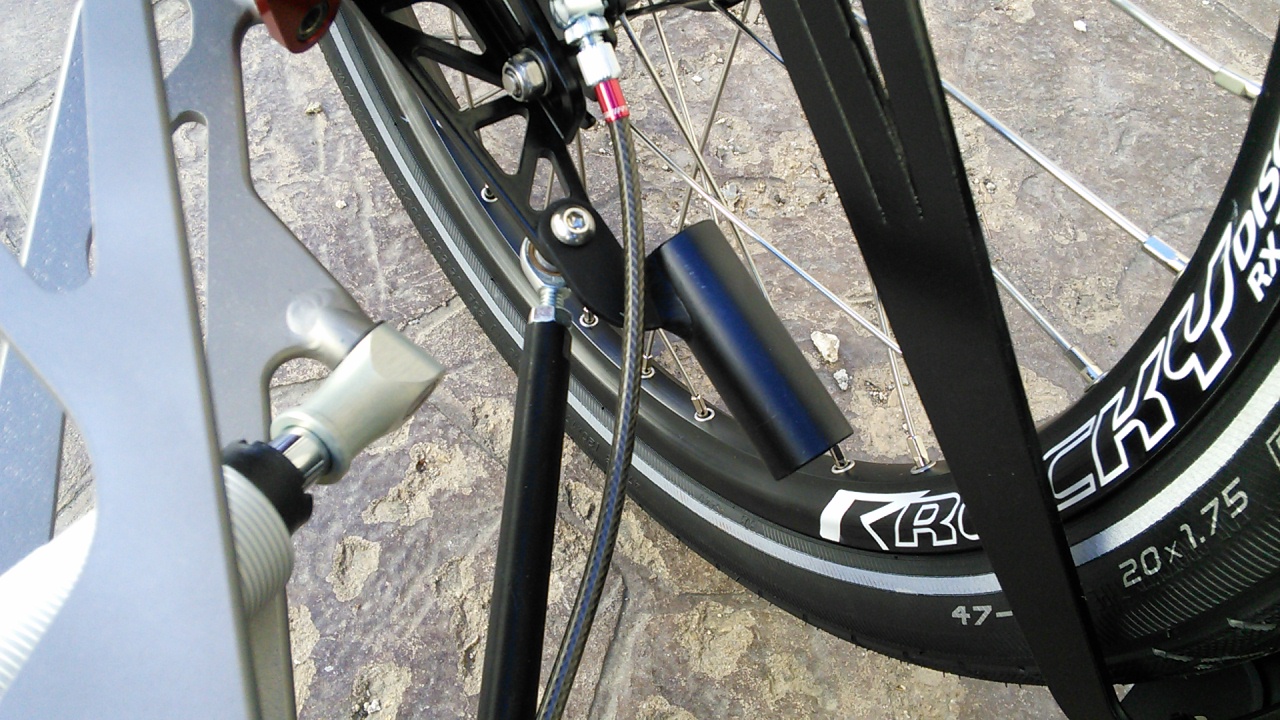 Azub Computer sensor mount for trikes - There is not much to say about this little accessory for trikes. Something which has been missed on our trikes for very long time and something which took surprisingly quite a lot of time to develop it in order to have it perfectly shaped, simple for production and very light. The best way is to use it together with the Multi holder for trikes where you can place your computer itself.

---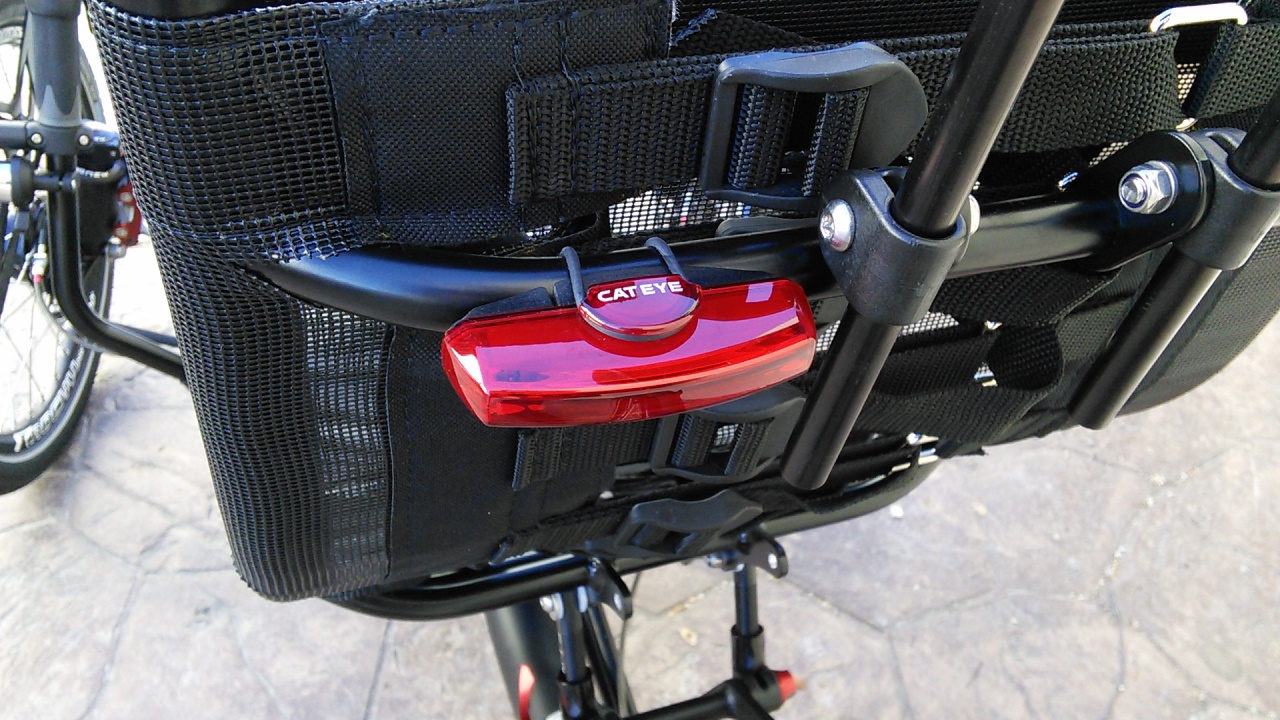 CatEye Rapid X Rechargeable Safety Taillight - The Rapid X features superior side visibility and a Low Battery Auto Save function, providing a new level of safety. Features: Upgraded 50 Lumen Output. High-Power Red COB (Chip On Board) LED. Approved For Day + Night Use. Rechargeable Li-ion Battery. Low Battery Indicator. Battery Auto-Save. Mode Memory Function. Micro USB Cable Included. Modes/Run Time: -High: Approx. 1 Hour (50 Lumens) -Low: Approx. 5 Hours -Flashing: Approx. 30 Hours -Rapid: Approx. 16 Hours -Pulse: Approx. 16 Hours -Vibration: Approx. 8 Hours -2 Hour Charge Time Via USB

---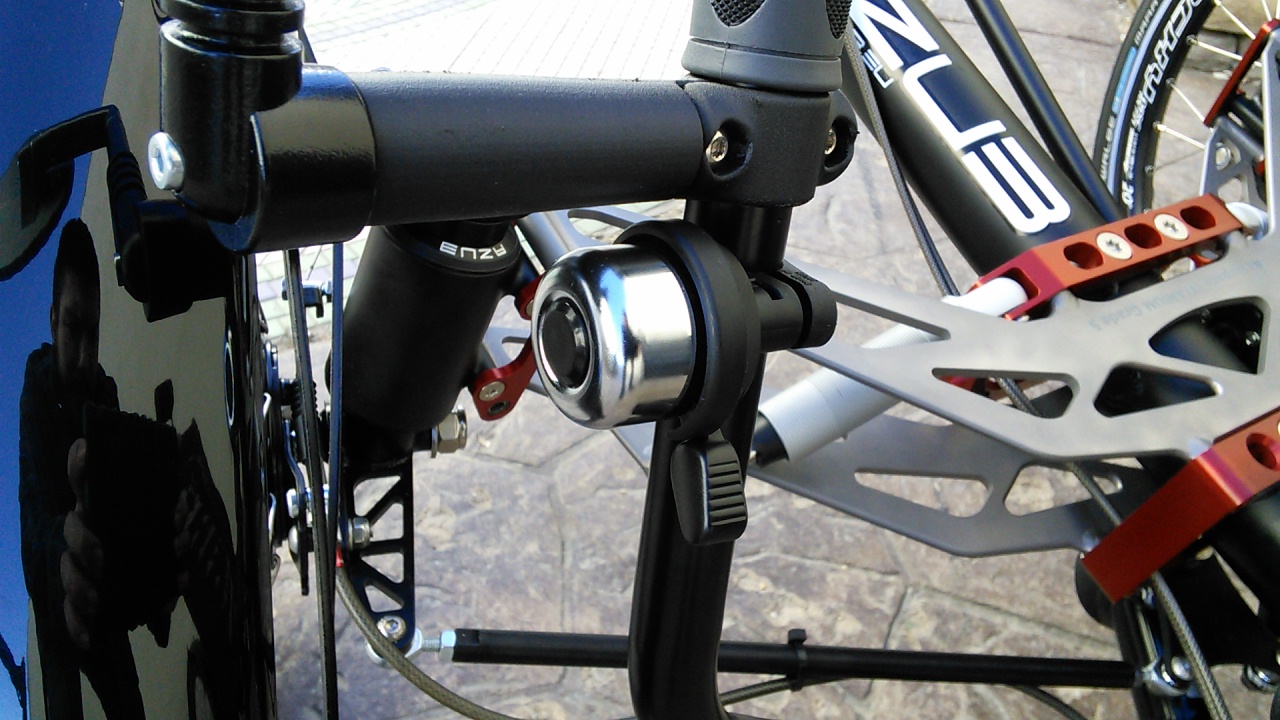 Incredibell Brass Duet Bell - Silver - You can never have too many safety features. Get attention on the road with the Incredibell Brass Duet. Mounts easily to your handlebar. -Dome Diameter: 33mm (1.3") -Fits handlebars with 21.7mm - 24mm (.86" - .95") outside diameters

---
---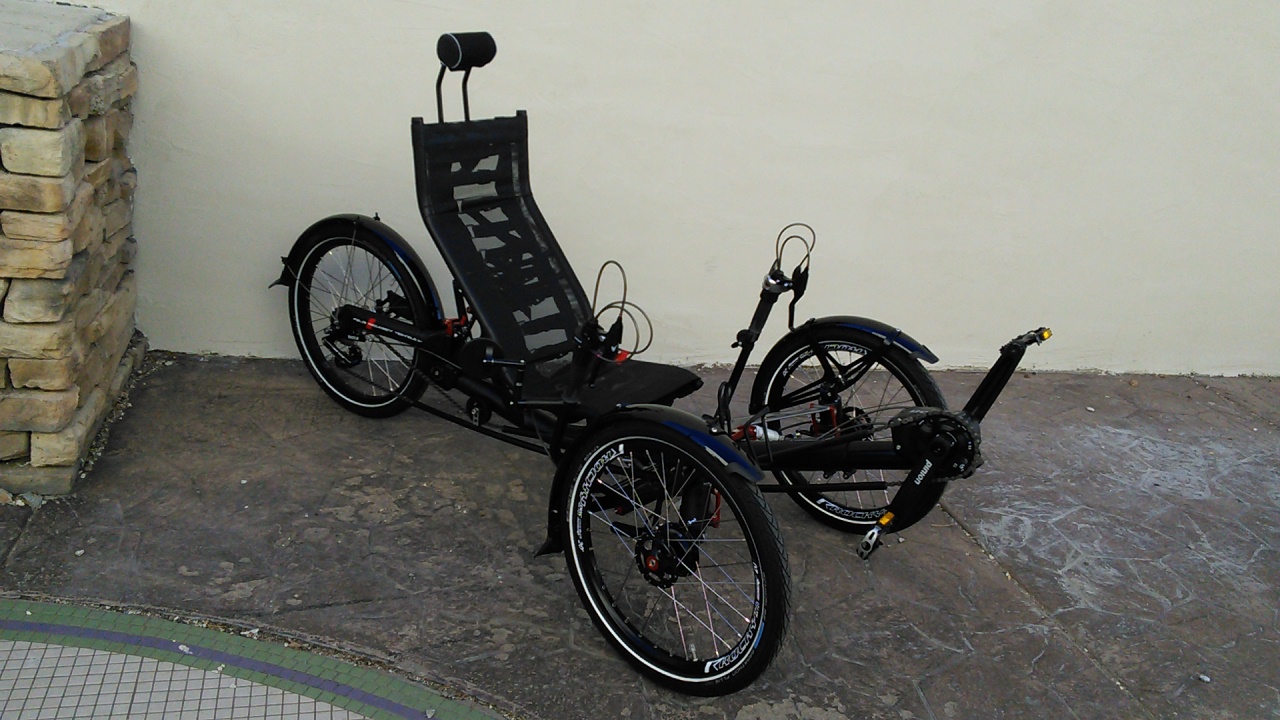 ---