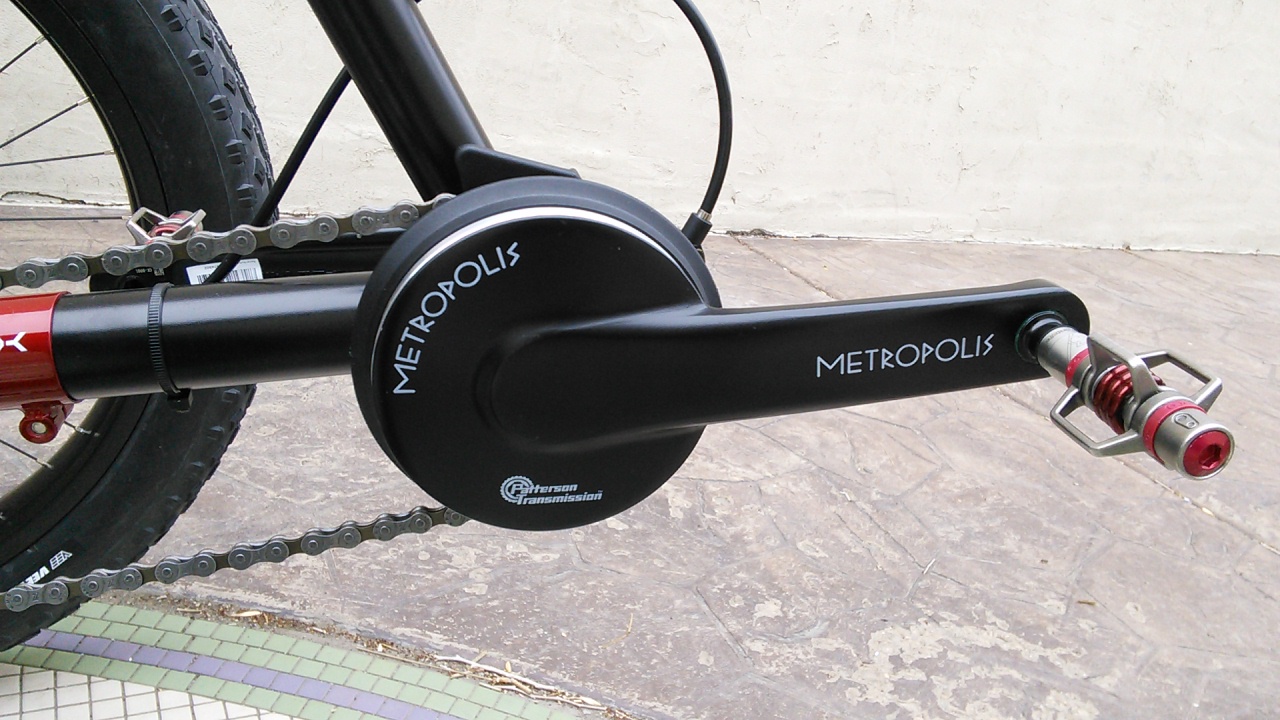 FSA Metropolis Patterson Crankset - 165mm Cranks - Black
- Front shifting will never be the same thanks to a great new invention by Sam Patterson - the inventor of Grip Shift. The Patterson Transmission delivers rocket fast front shifting every time. This invention will change the way you ride your bike. Now you can use your front shifter any time to get the gear you want right now. Secure and precise. Unaffected by pedal speed or load. Once you try it, you will never go back to multiple chain rings again. Works with any shifter. Requires torque plate and cable guide to work on most trikes.
---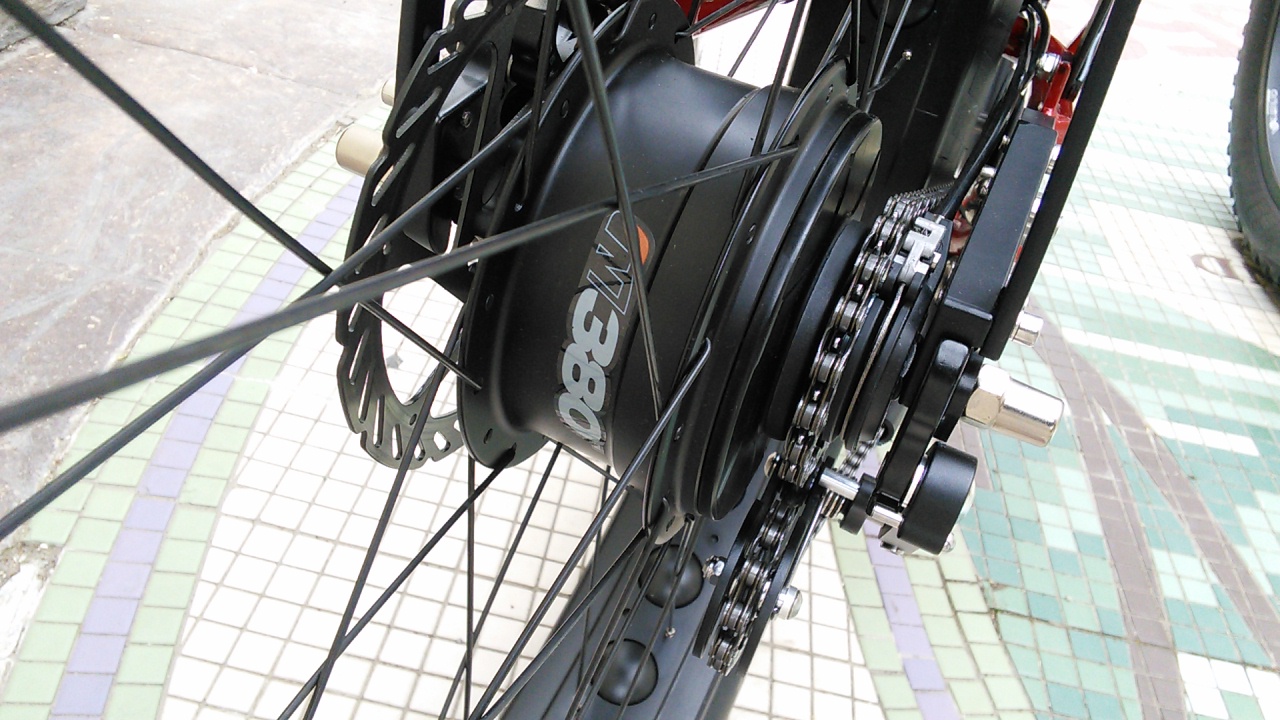 Nuvinci N380 CVP Wheel Drivetrain Transmission with Tensioner and Chain -

---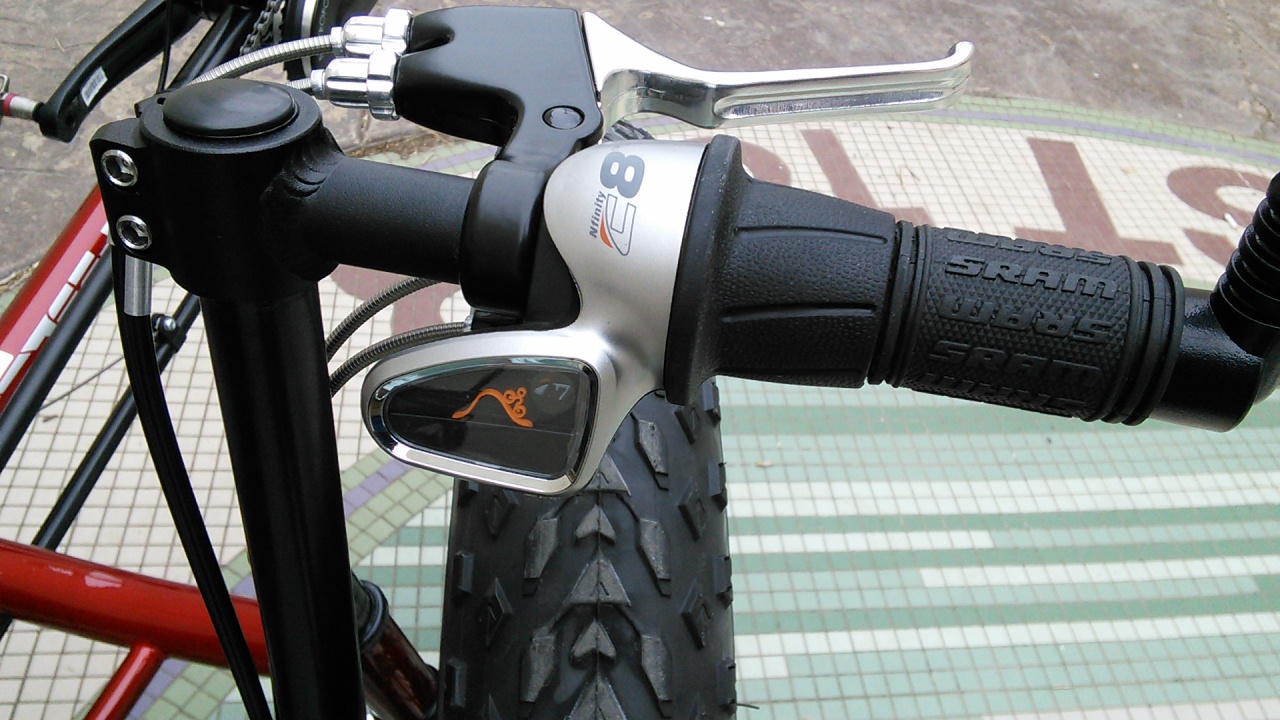 ---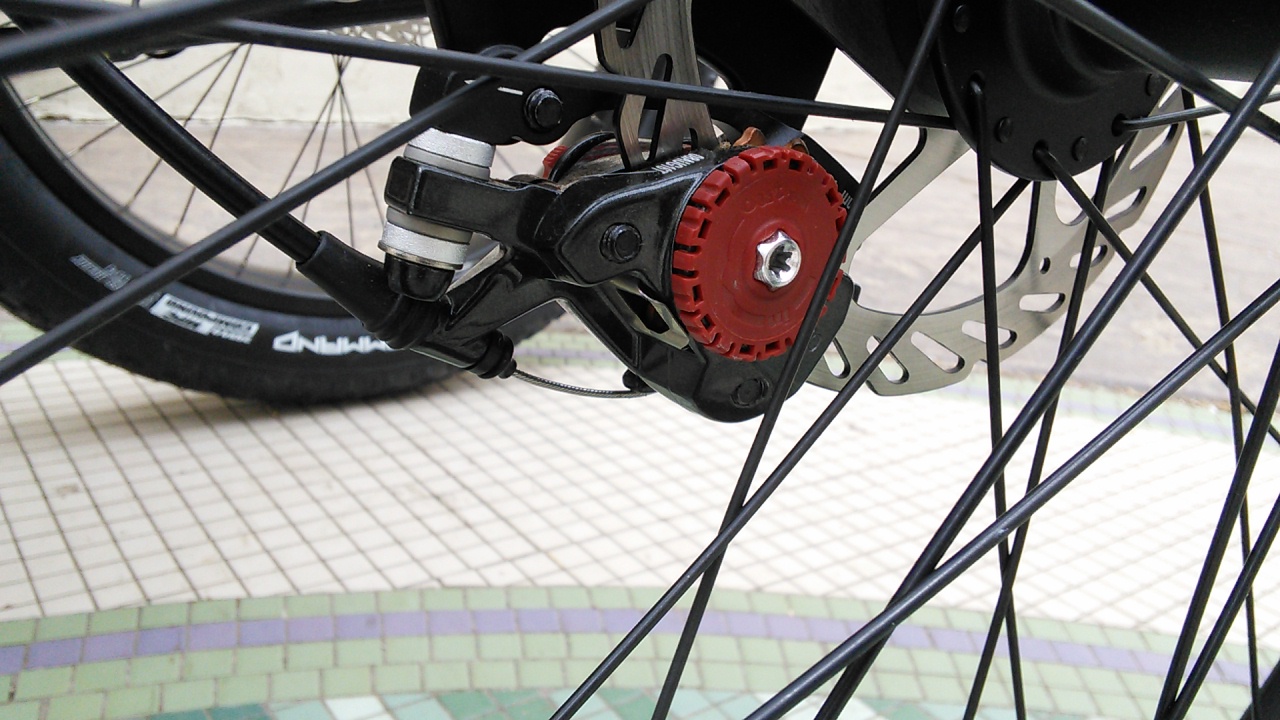 Avid BB7 Front Disc Brake Kit (pair) - This kit includes everything you need to upgrade your trike's brake system to the best mechanical disc brake system available. Perfect for for any homebuilds.

---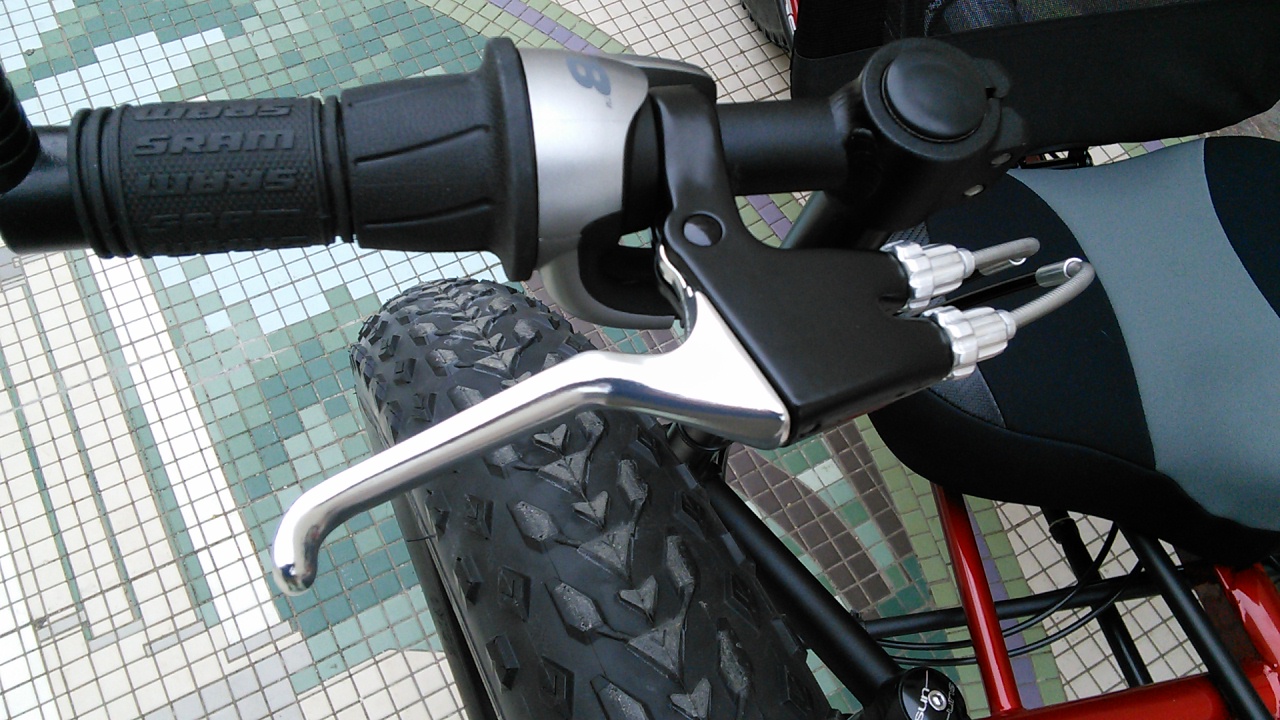 Dual Pull Brake Lever For Front Brakes (Right Side)
---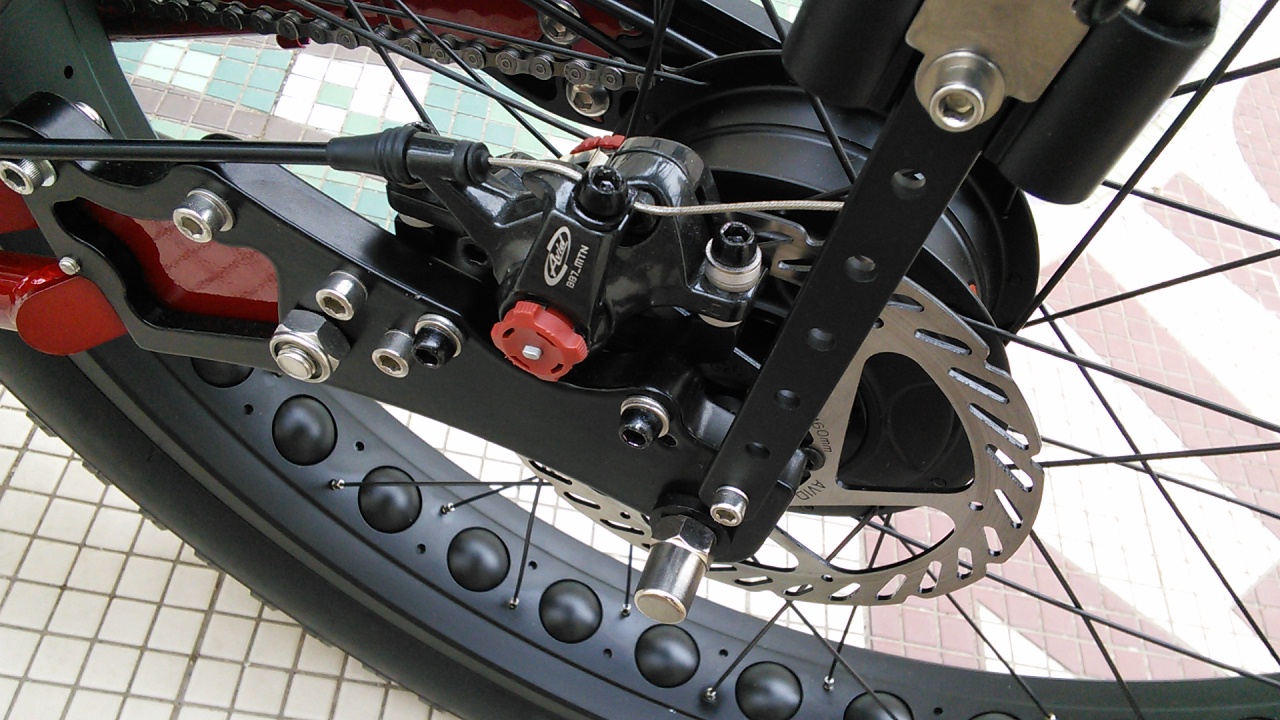 Avid BB7 Disc Brake Kit with Locking/Parking Brake Lever (Rear) - Do you want a usable rear brake and not just something to keep the trike from rolling away? This kit adds a functional brake lever so you have total control. The lever features a locking pin so it doubles as a parking brake. We recommend combining this kit with our double-pull lever for the front brakes.

---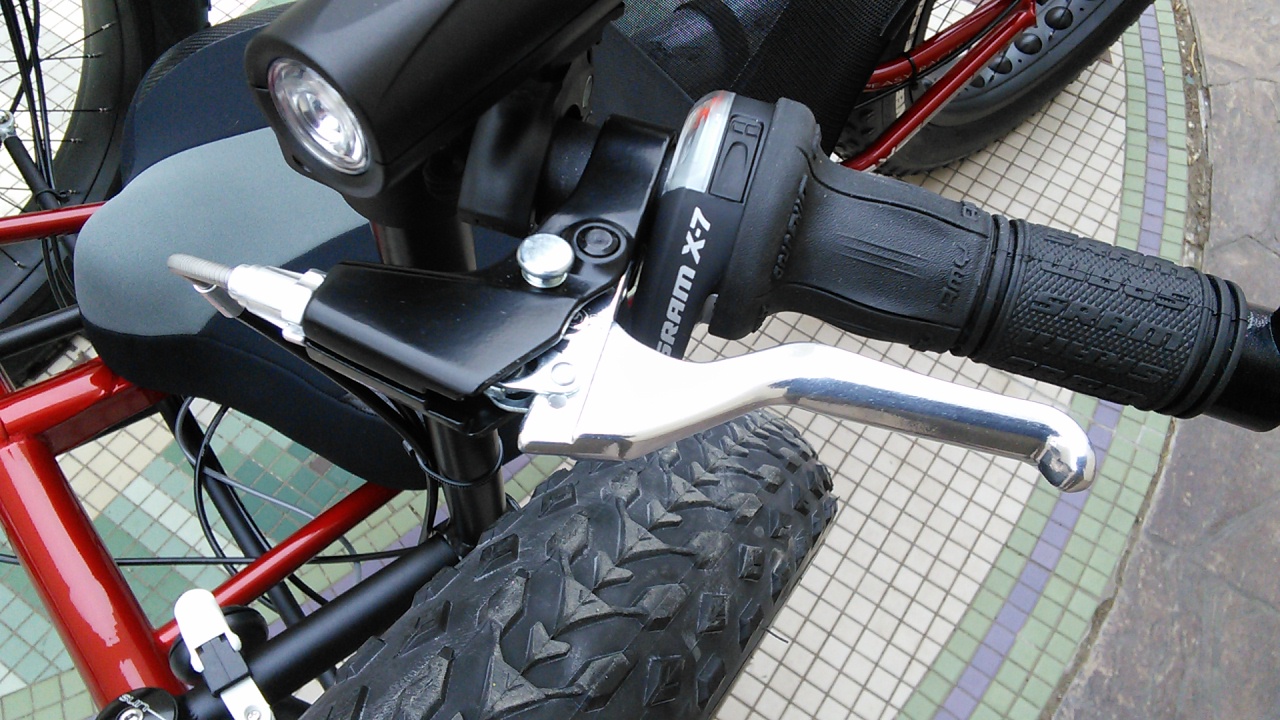 ---
---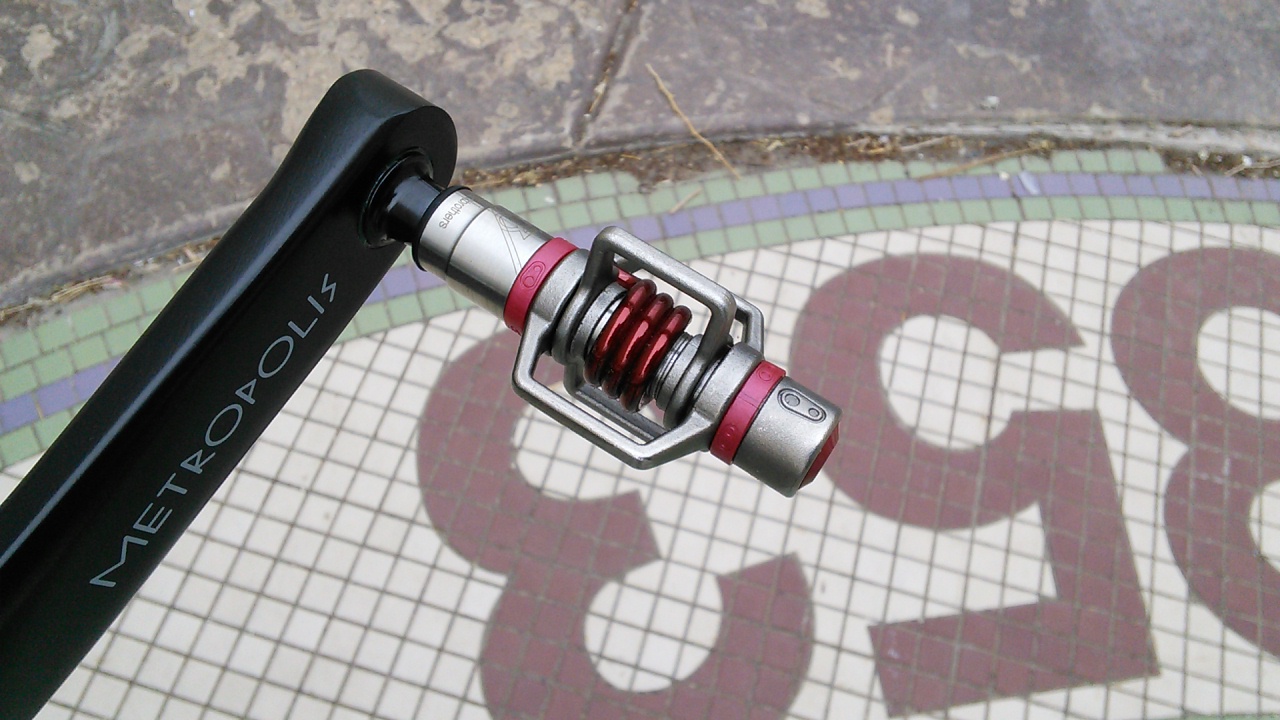 Crank Brothers Egg Beater 3 Pedals Stainless with Red Springs - ⋅ Aluminum body with chromoly spindle and steel cast wings ⋅ Micro-platform: XC ⋅ Race ⋅ Fully rebuildable and simple to maintain ⋅ AllAccess cleats fit SPD bolt pattern ⋅ set of shims provided with all pedals ⋅ The left pedal is indicated by a small grooved line around the threads of the spindle

---

UTCustom Adjustable Super Headrest for Catrikes - Serious riders want serious comfort. That's why we created the Super Headrest. Our headrest is adjustable and functions as an additional support for your shoulders, neck, and head.

---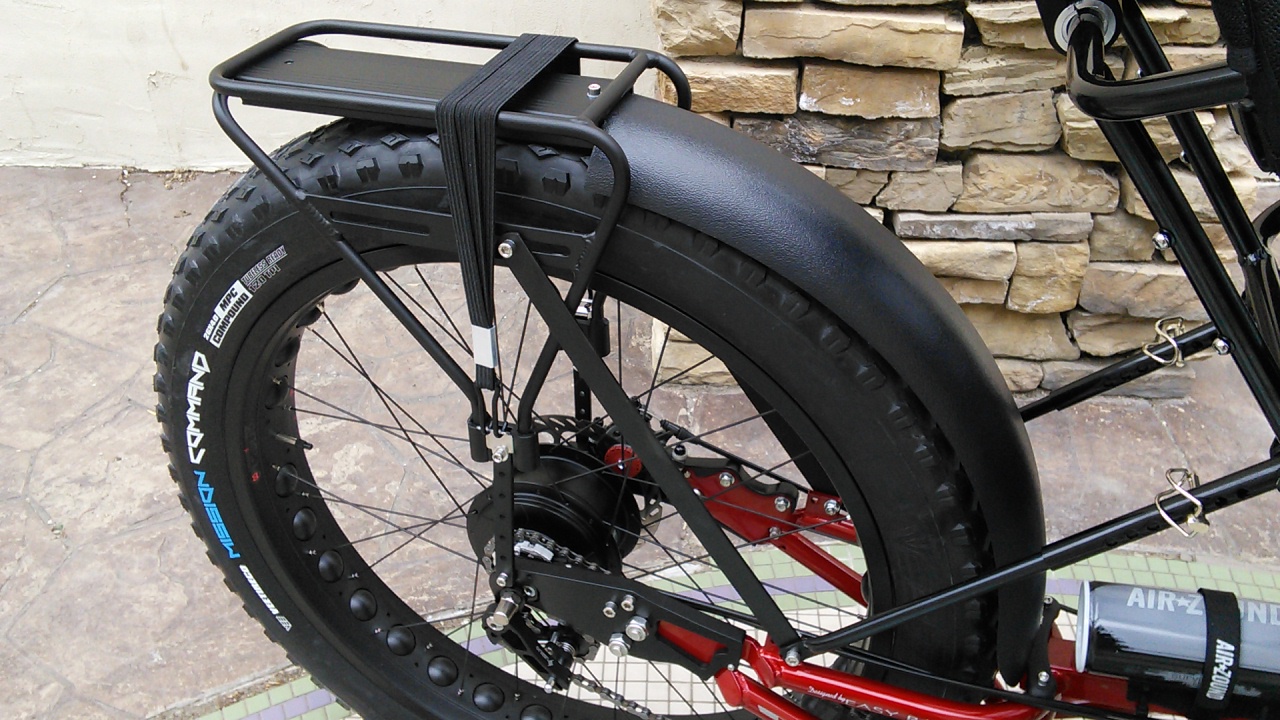 Utah Trikes Rack with Integrated Fender for Annihilator - Our adjustable rack fits the Annihilator perfectly. With this option we mount the fender directly to the mount to eliminate the traditional wire stays. This makes the fender much more rigid and secure and keeps the rack height as low as possible.

---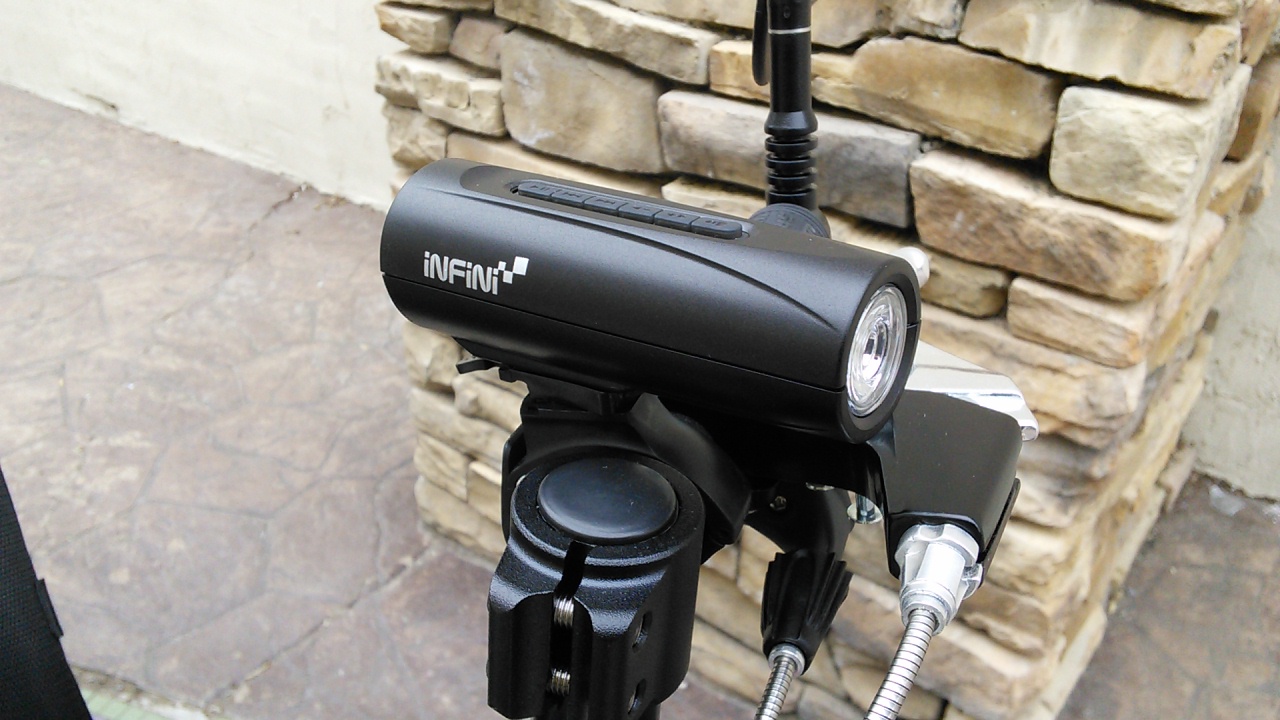 Infini Music Luxo L-109M Headlight - The Luxo high powered head light is a great light that can also be used as an MP3 player. It has three different light settings: High beam, Low beam, and Flashing. It also boasts two GB of memory to store your music on.

---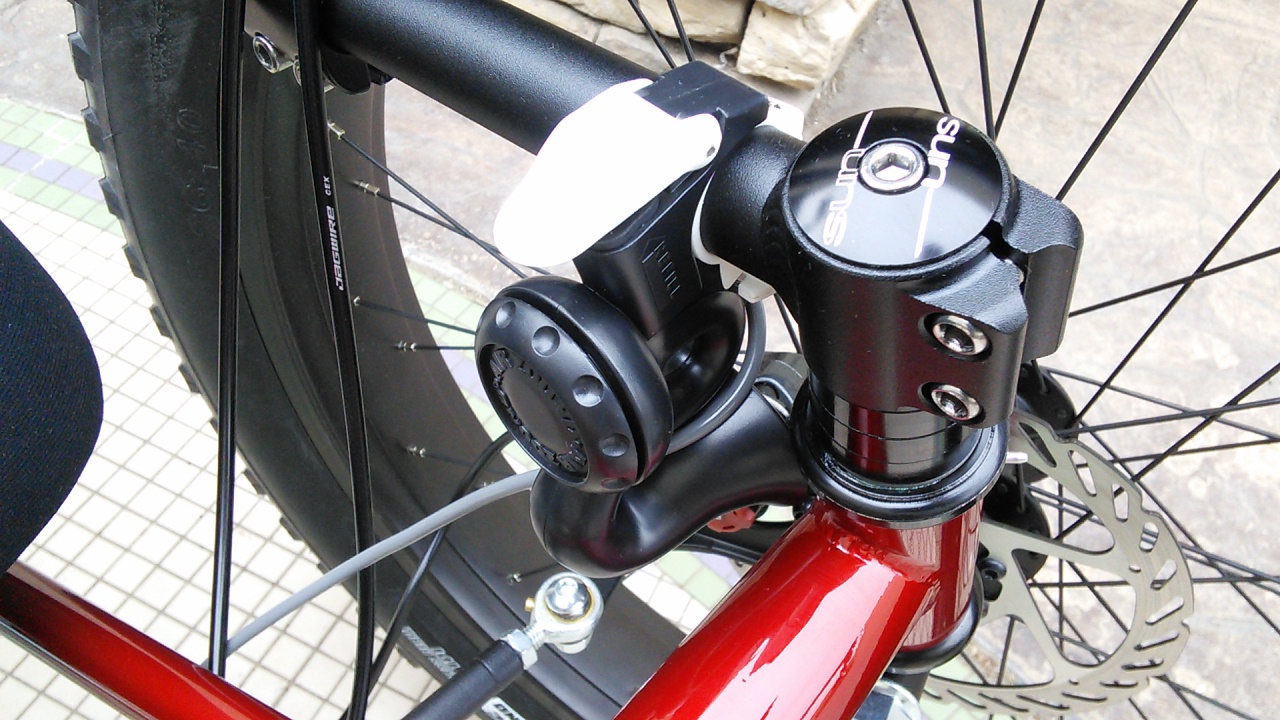 Airzound Trike Horn - Cycling safety is a notable issue, especially in cities where the rights of cyclists are rarely respected. You may not always be seen, but you can be heard. AIRZOUND will let you draw attention in difficult situations. This device is perfect when you have a run-in with drivers, pedestrians or stray animals on bicycle paths.

---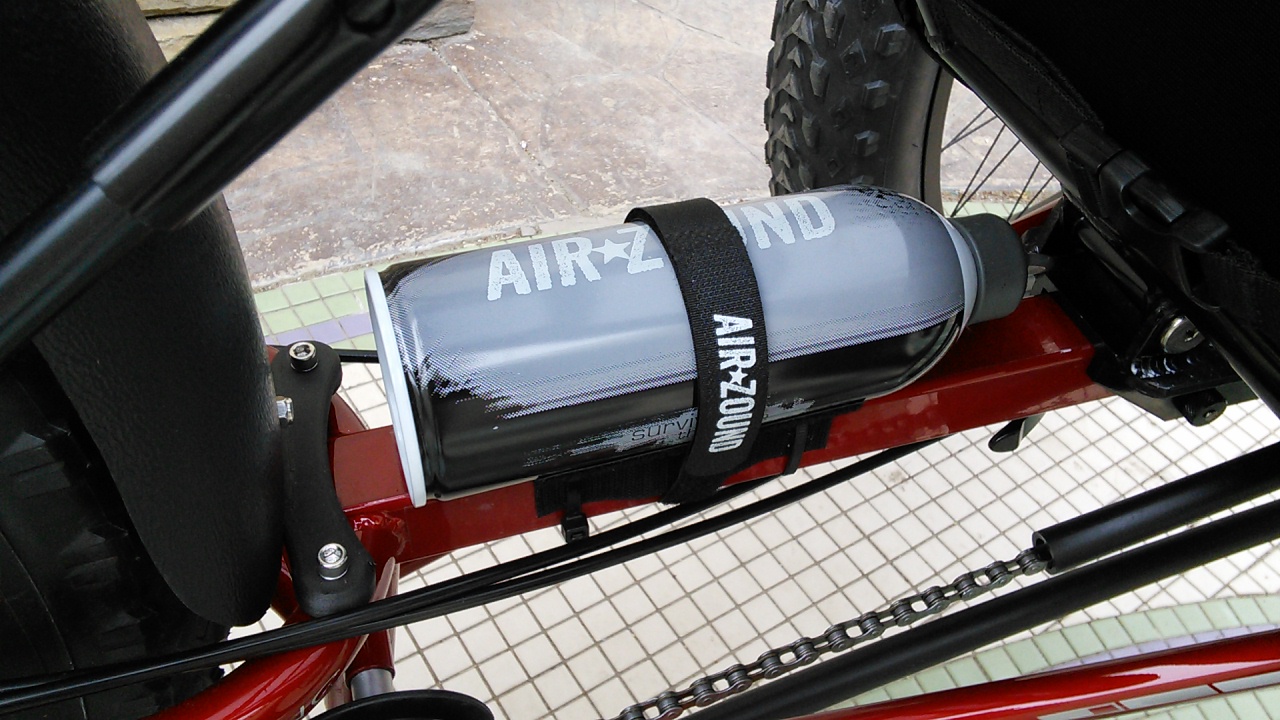 ---
---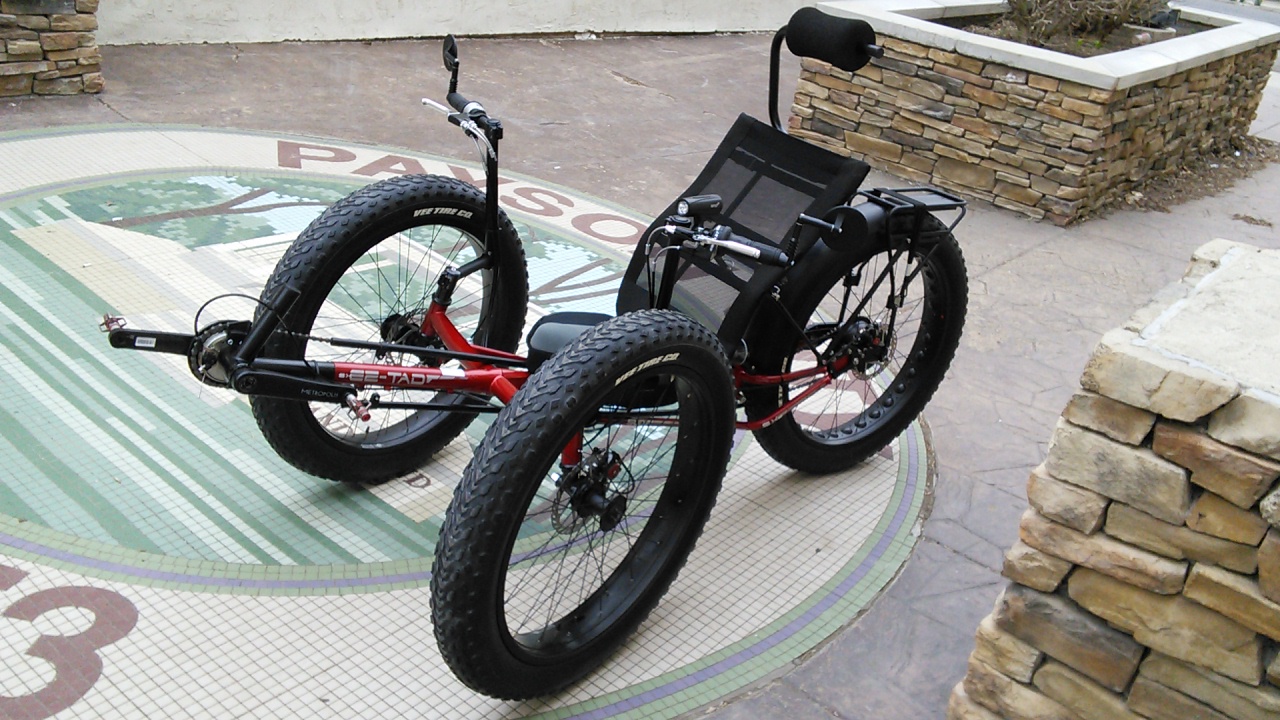 ---