Starting at $4460
Availability: Call for Availability
The ICE Adventure FS offers all the comfort and quality of the original, but this one has all-wheel suspension! The breathable seat mesh, the gearing, the way it rides.. There's nothing you won't love about this Adventure.
The ICE Adventure FS has all the quality and comfort of the Adventure, but with full suspension! Enjoy the high seat, intuitive design, and smooth riding.
The ICE Adventure FS feature a comfortable mesh seat with a wide frame. The mesh is very breathable and keeps riders cool on long outings. You can ride as long as you want knowing that you'll be on a luxuriously comfortable machine. Along with a comfy seat, the all-wheel suspension takes the jarring and jolting out of your ride. It's smooth sailing with the Adventure FS, and you'll love how it handles and glides across the pavement.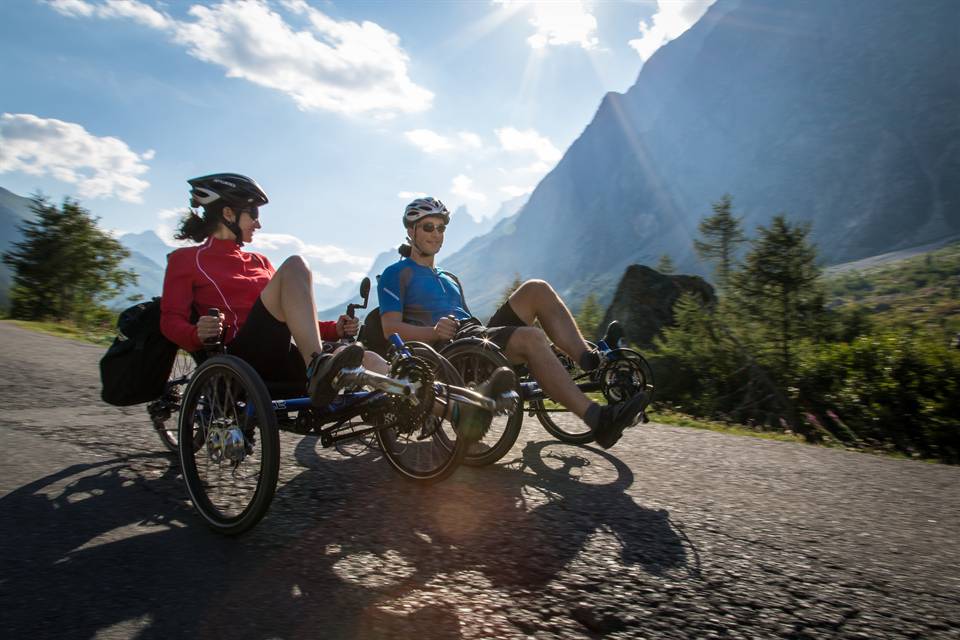 The Adventure FS trike has 3 20Ē wheels and elastomer suspension on all three wheels. The Adventureís high ground clearance allows you to ride in some rougher places where a the all wheel suspension will be appreciated. Itís not a racing trike but it is quick enough for commuting or touring. The low pedals and high seat combine to make this a very relaxing trike.