Utah Trikes recently installed their own powder coat facility and is offering custom colors on all the TerraTrikes now for low prices. We have always been focused on customization and offering our customers trikes built the way they want them. Historically, this has been an expensive process, but we hope to make choosing a color for your trike as easy as specifying the type of tire you want.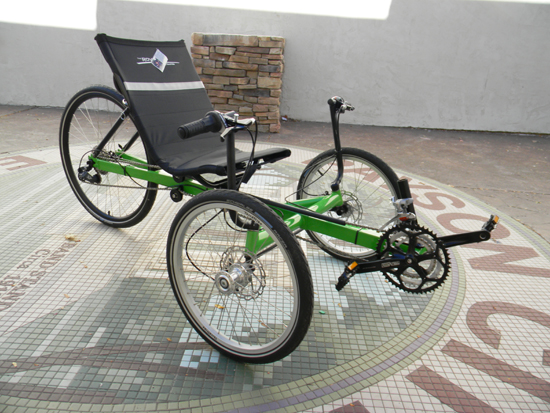 This "X5" is shown with our optional $150 front triple upgrade. That makes this Rover into a 27-speed. That is enough gearing to climb hills and go fast.
---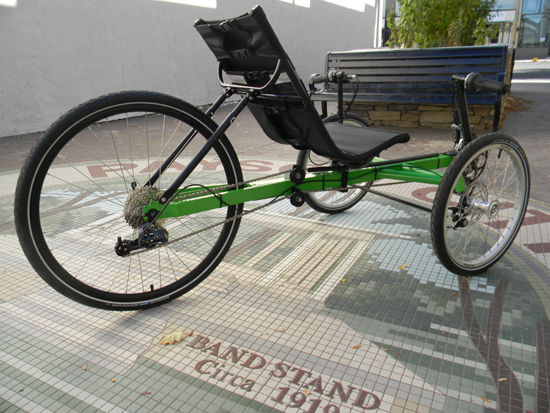 Even with the modified chainline, we still maintain a high ground clearance.
---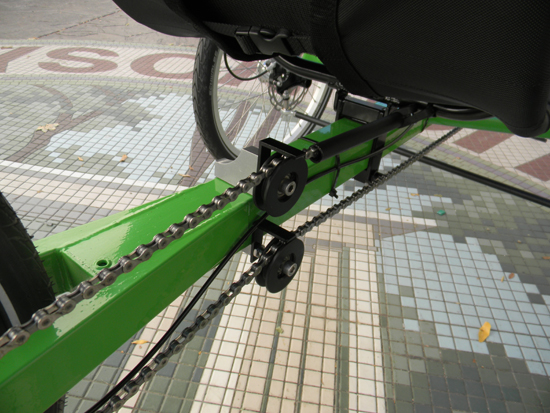 To acheive the proper chain clearance and to reduce chain slap while riding, we equip the X5 with a custom idler kit.
---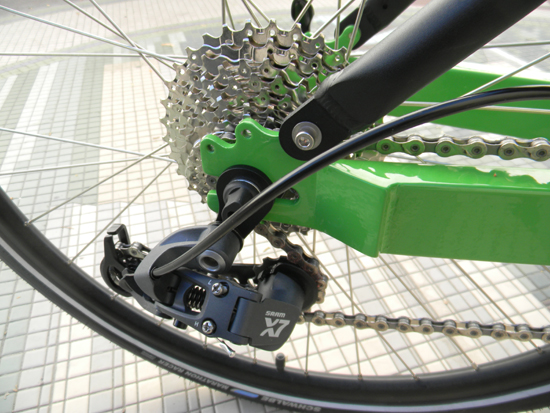 ---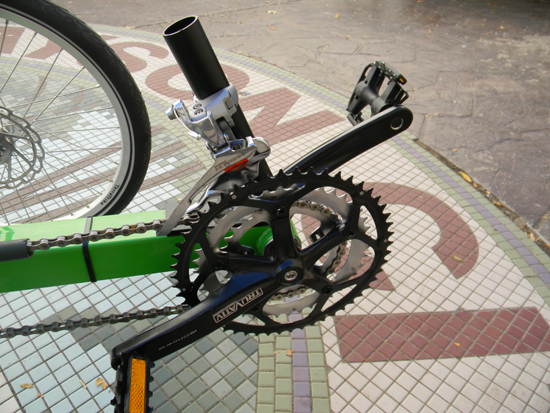 Shown here is our standard triple upgrade.
---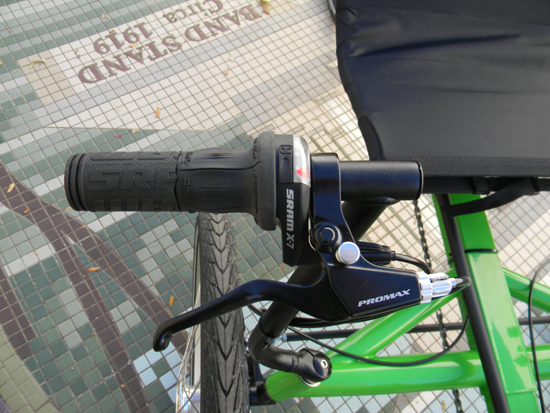 ---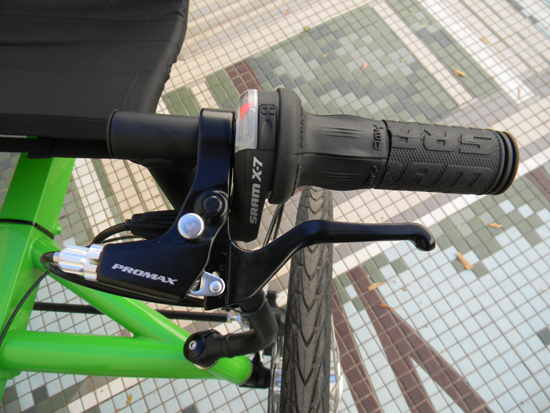 ---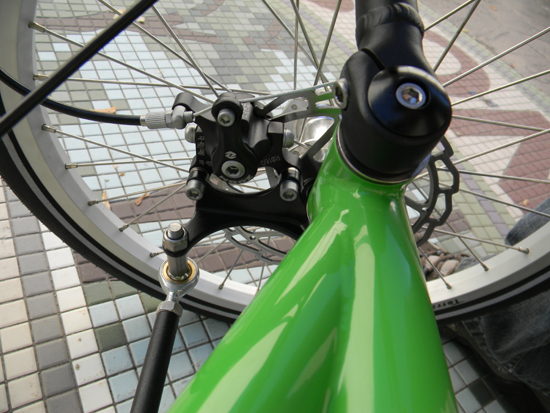 ---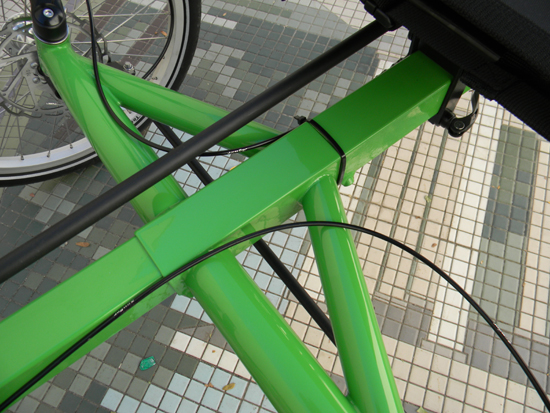 ---