This Bengal Yellow Rambler has several extras.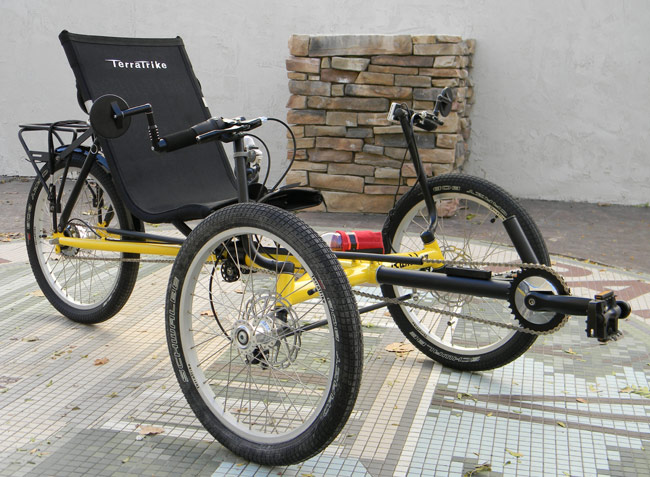 ---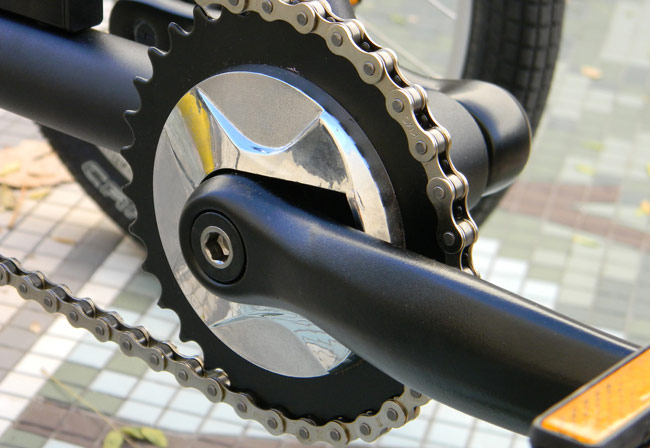 All of our custom color Ramblers come with custom black cranks.
---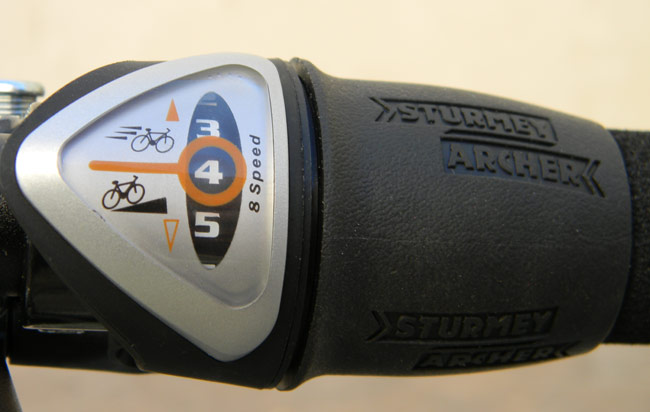 The Rambler IGH comes stock with the Sturmey Archer 8-speed transmission. The shifter is easy to use and can be shifted while stopped or coasting.
---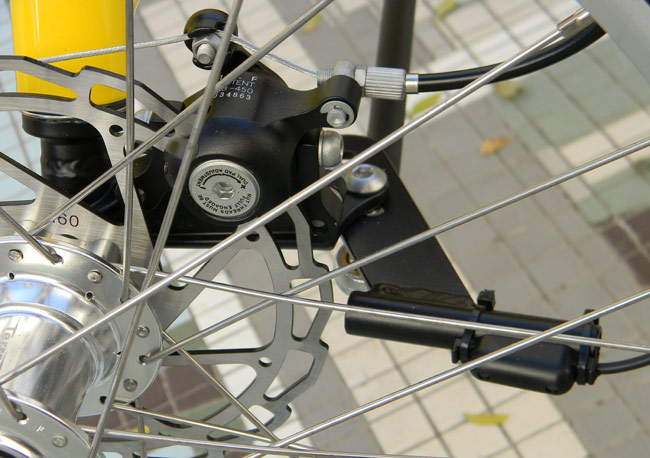 All the Ramblers come with dual disc brakes. You can also see our custom sensor mount for the computer.
---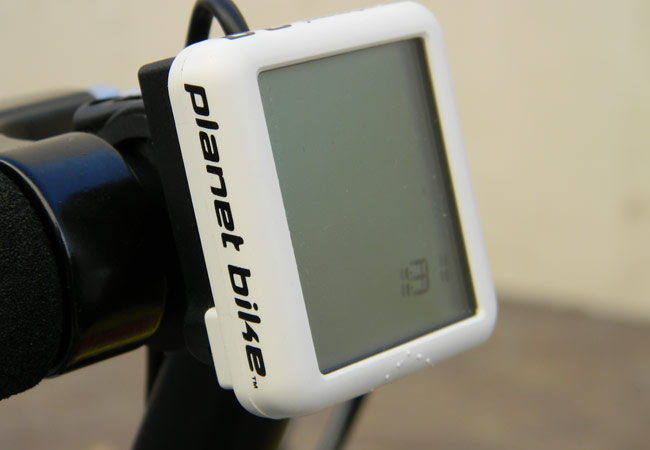 The Planet Bike Protege 9.0 computer mounts right to the handlebar.
---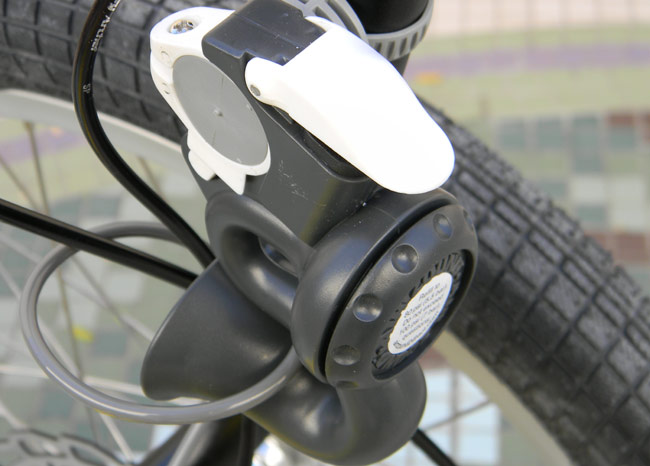 The Airzound Air Horn mounts to the right handlebar.
---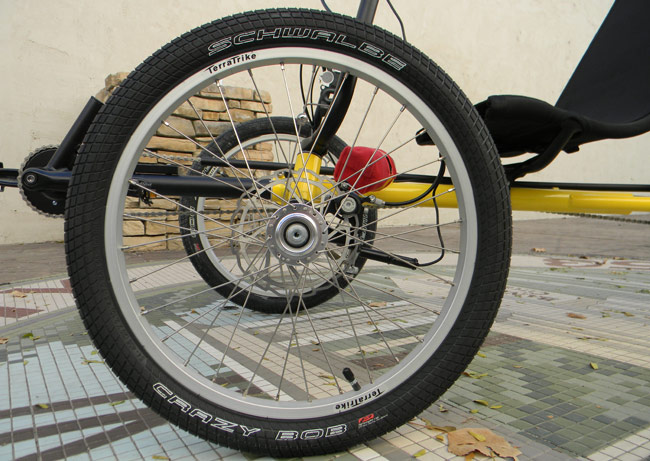 This Rambler has got the Schwalbe Crazy Bob tires. With the wrap-around tread, these tires can go on a wide variety of terrain.
---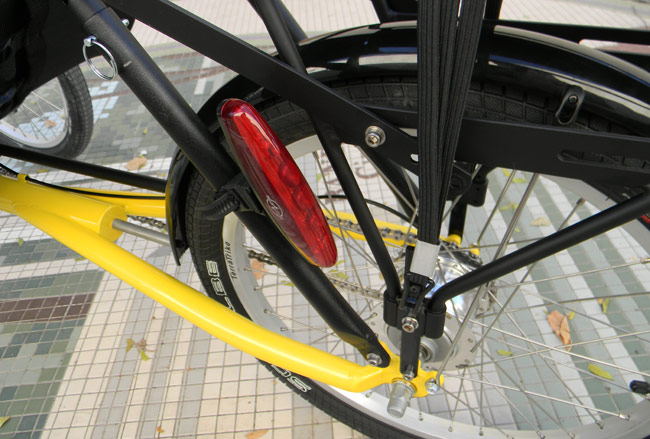 The TL-700 taillight is a good piece of safety equipment. You can also see here how easy it is to adjust the seat.
---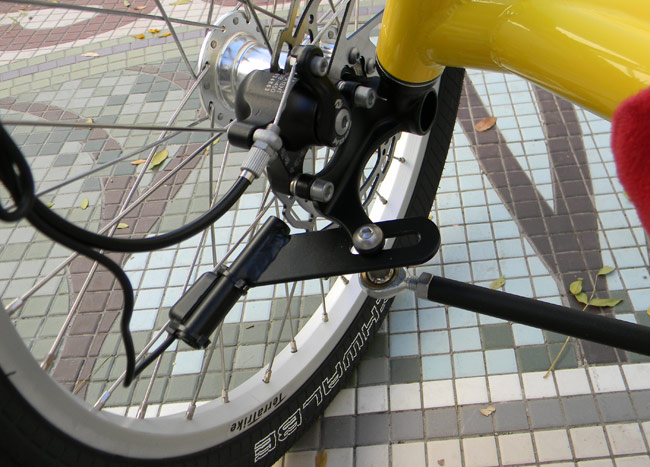 ---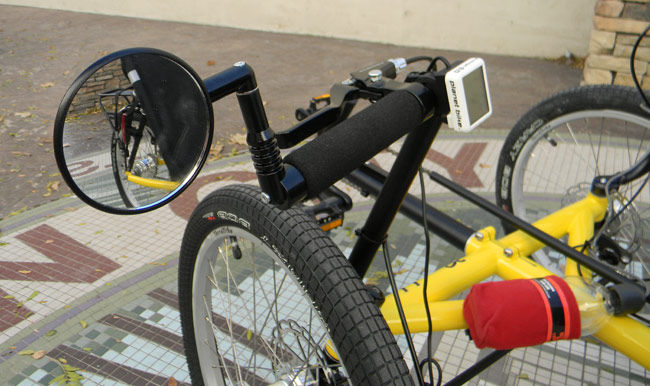 ---
---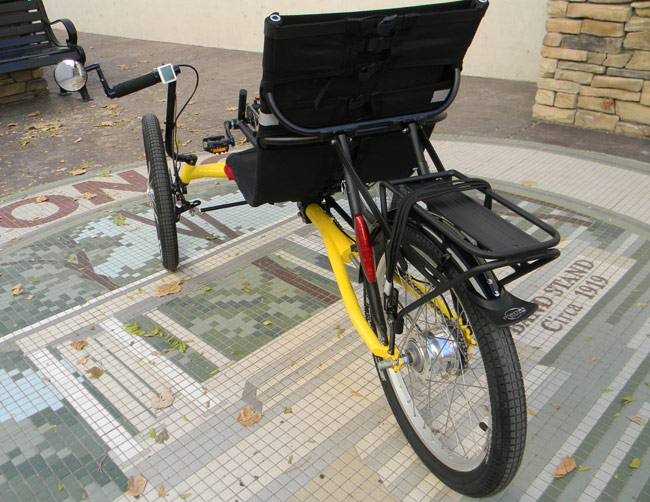 ---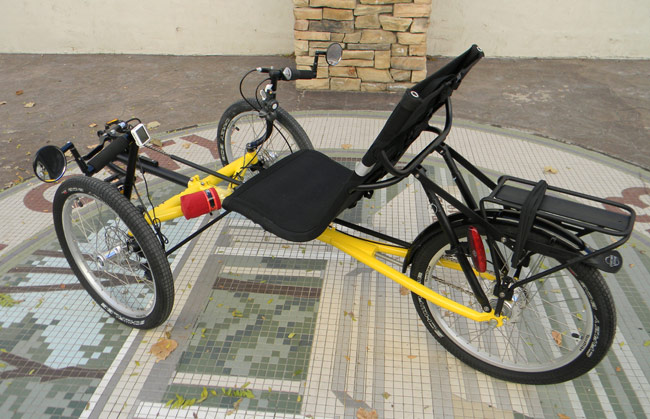 ---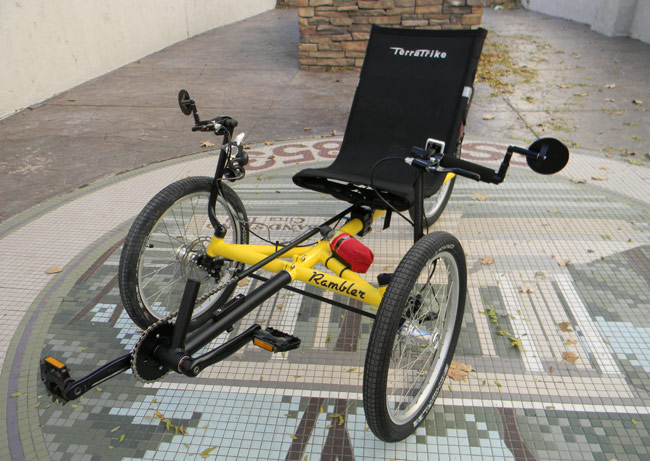 ---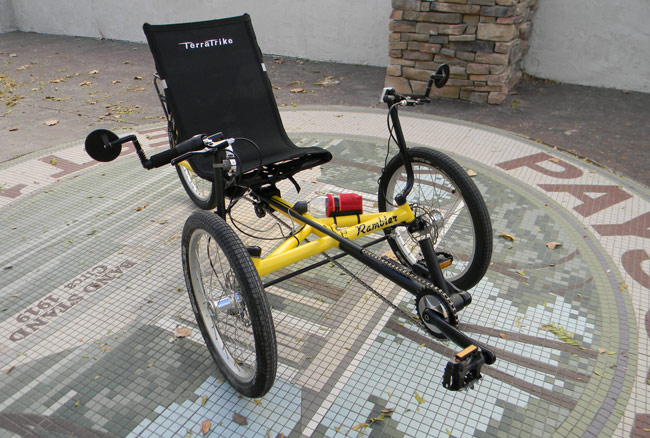 ---