Who said you can't ride trikes in the snow? We equipped this KMX Trike with Schwalbe Marathon Winter Tires to keep this trike going all year. With new tires, mudguards, and Shimano Alfine gearing - this trike is ready for snowy trails!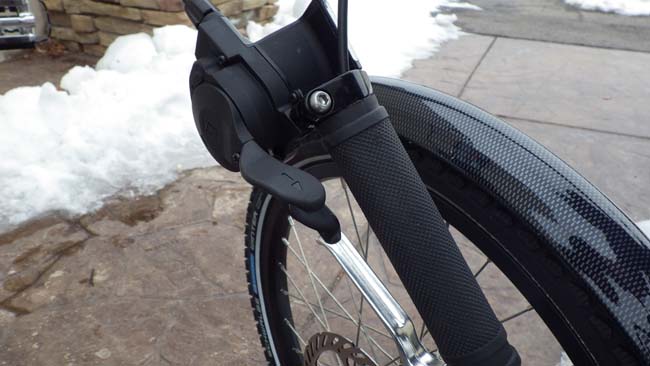 ---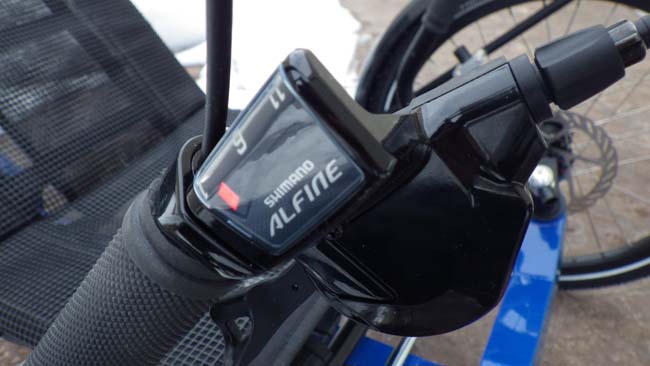 ---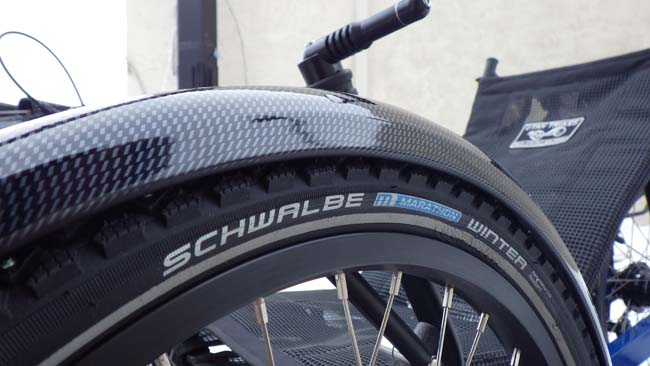 KMX Mud Guard Fenders - Quickly add the mud guards to your tires and take your KMX where it was meant to go - ANYWHERE! You'll never have to worry about water or mud being thrown up at you while riding.

---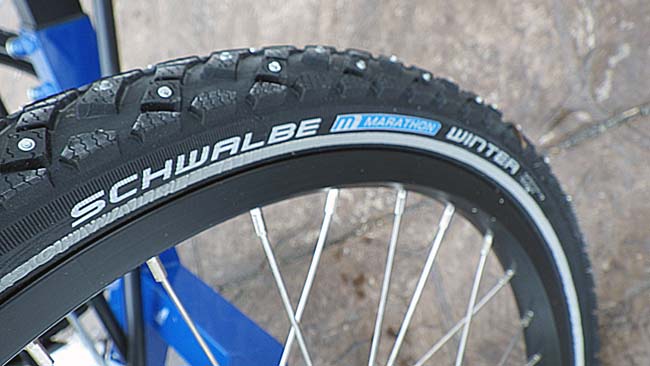 Schwalbe Marathon Winter Studded Tire - You have full control on icy roads with the Marathon Winter. Even in tight bends and under violent braking everything remains under control. The spikes work best on ice when running at minimum pressure, while at maximum pressure the tires can be ridden on icefree roads with minimal road noise.

---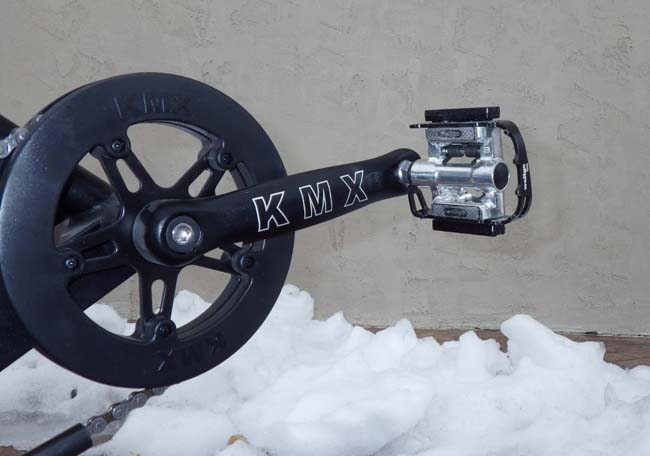 ---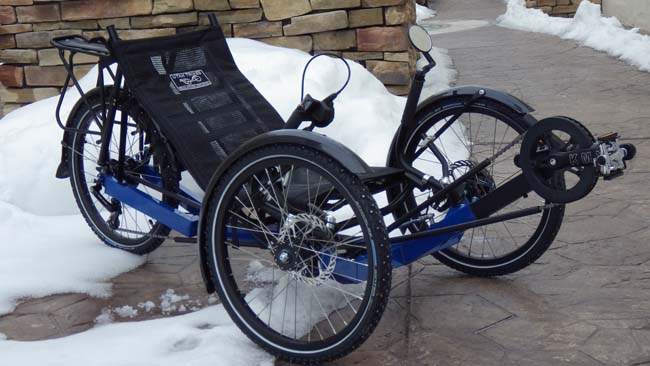 ---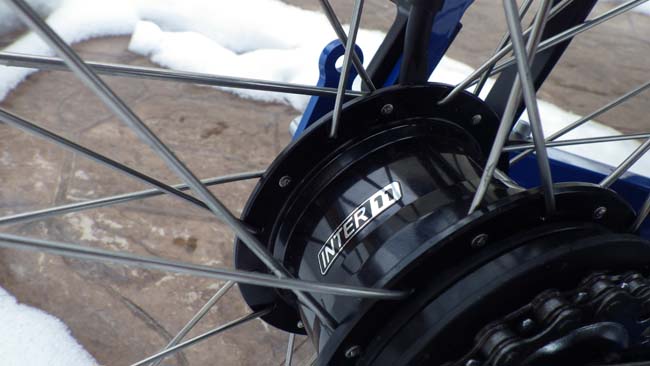 ---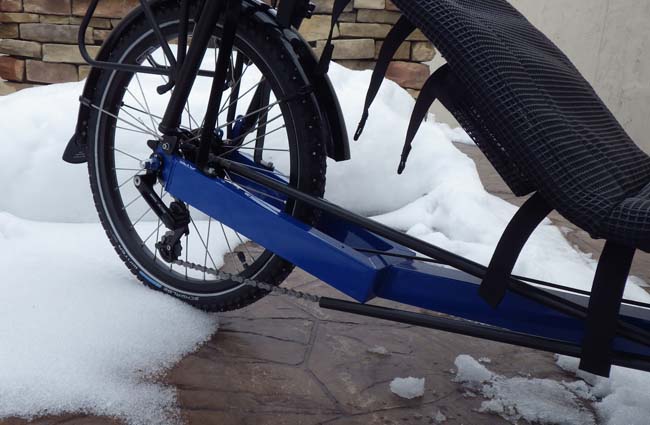 ---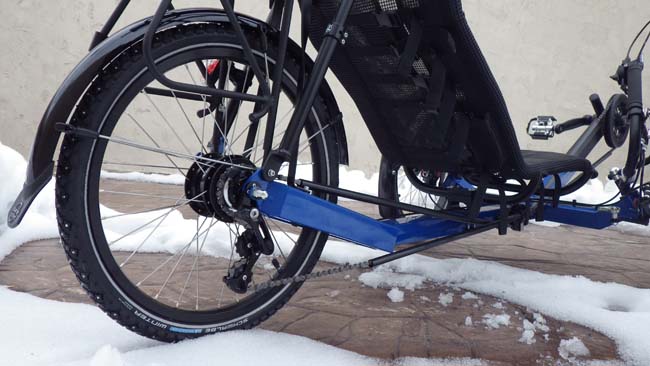 ---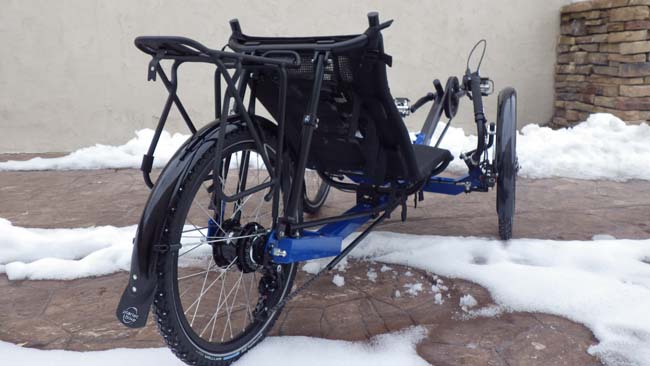 ---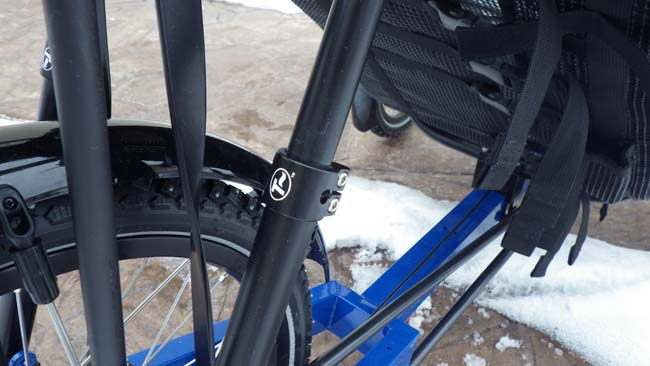 ---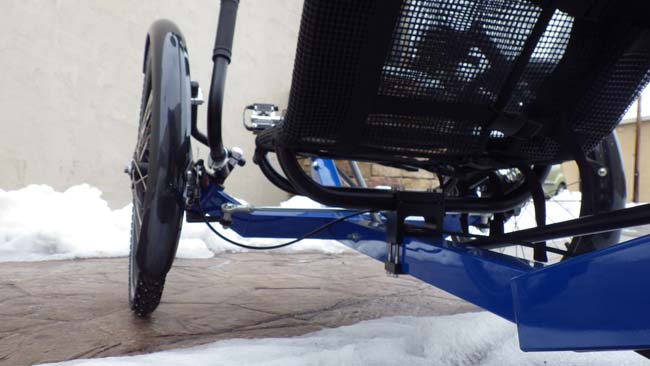 ---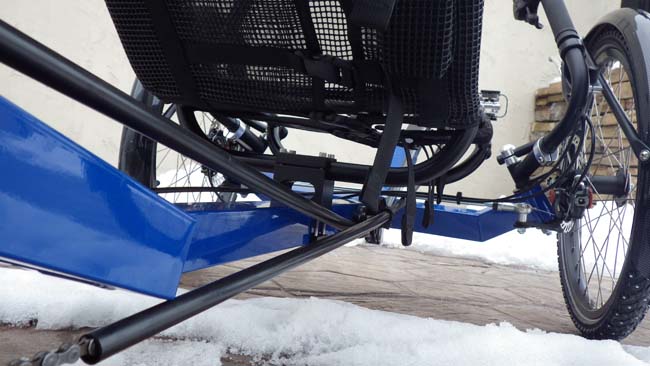 ---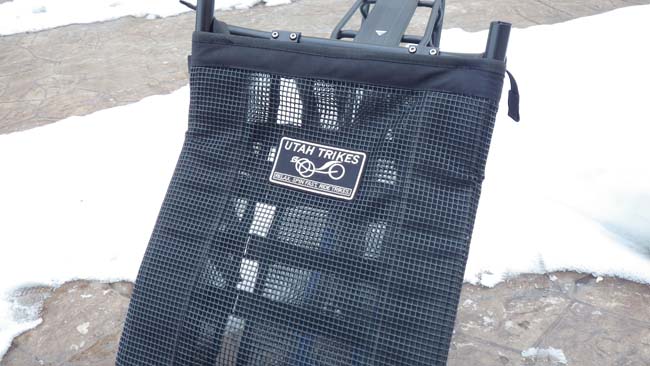 ---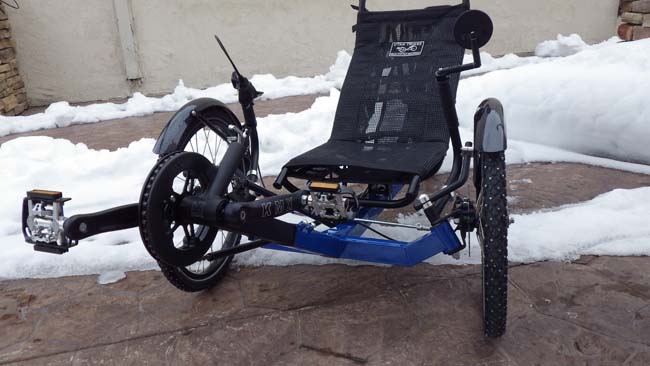 ---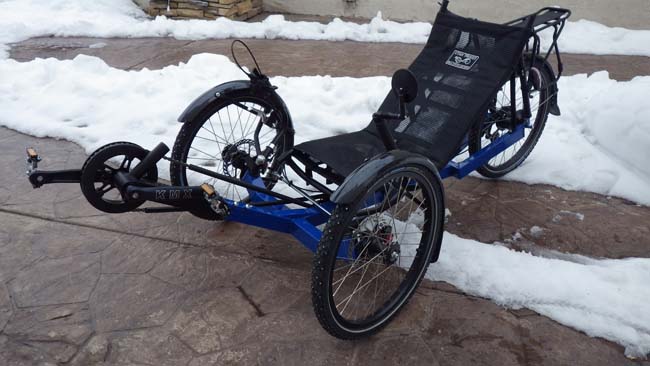 ---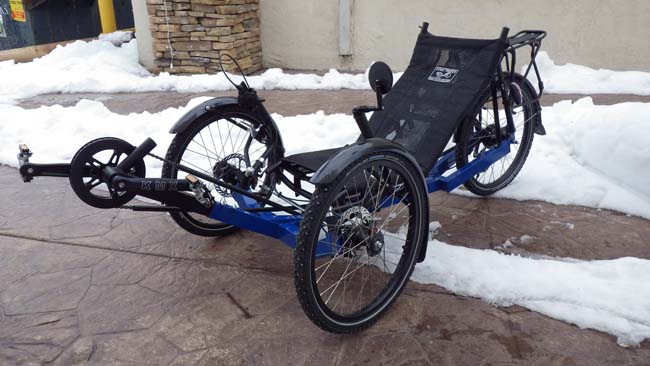 ---