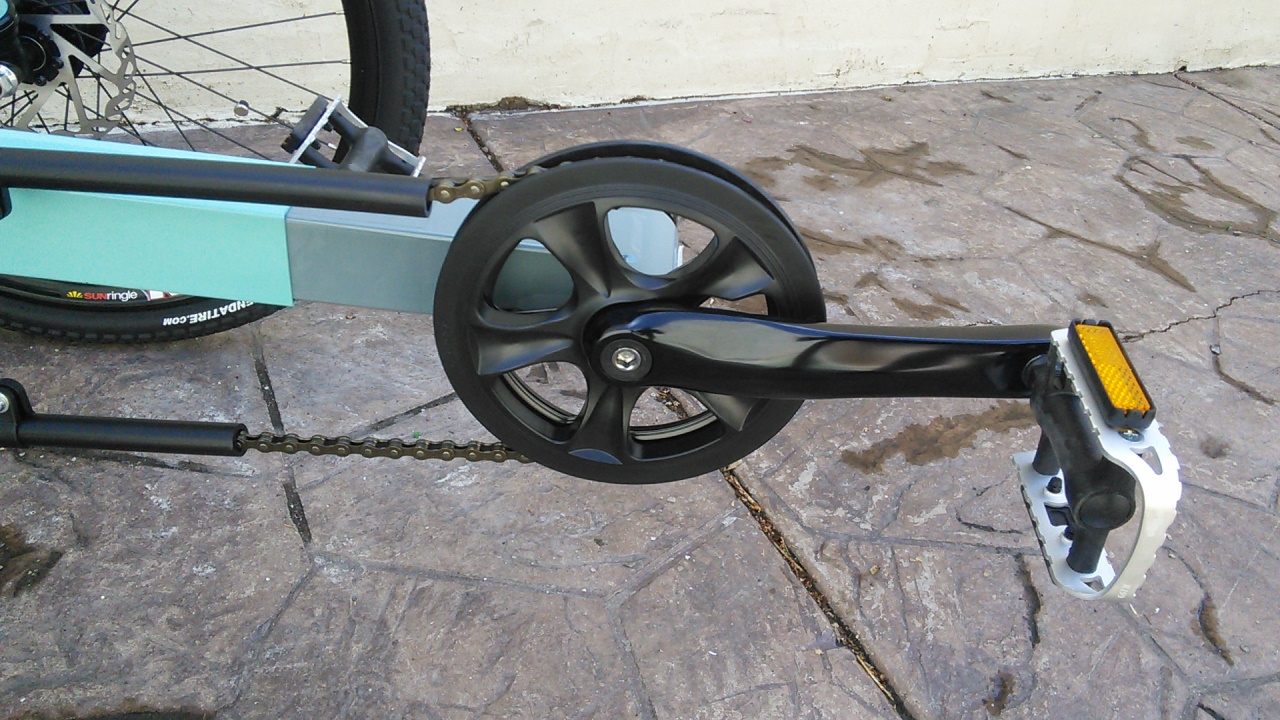 38T Single Crank 170mm
-
---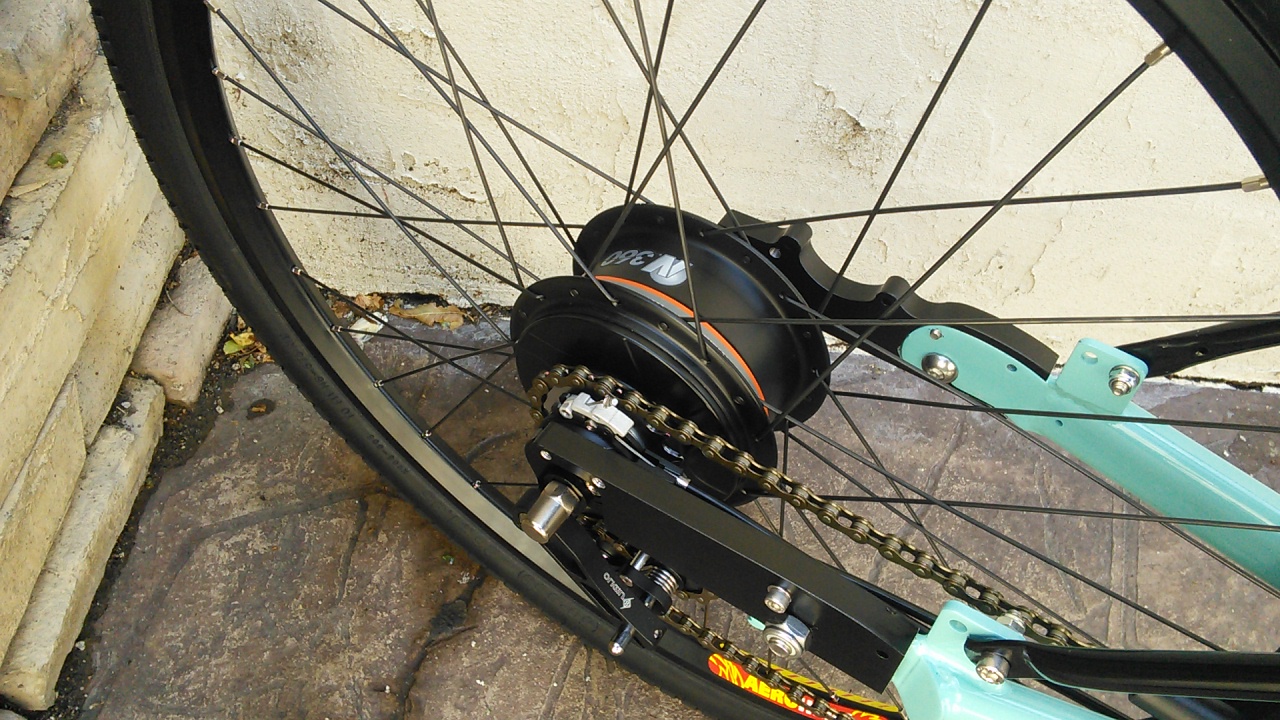 Nuvinci N360 CVP Wheel Drivetrain Transmission with Tensioner and Chain - The Nuvinci N360 is so smooth because it has no gears. This Constantly Variable Planetary Transmission uses ball bearings to achieve a 360% gear range. Setup includes Origin8 Tensioner and drive sprocket

---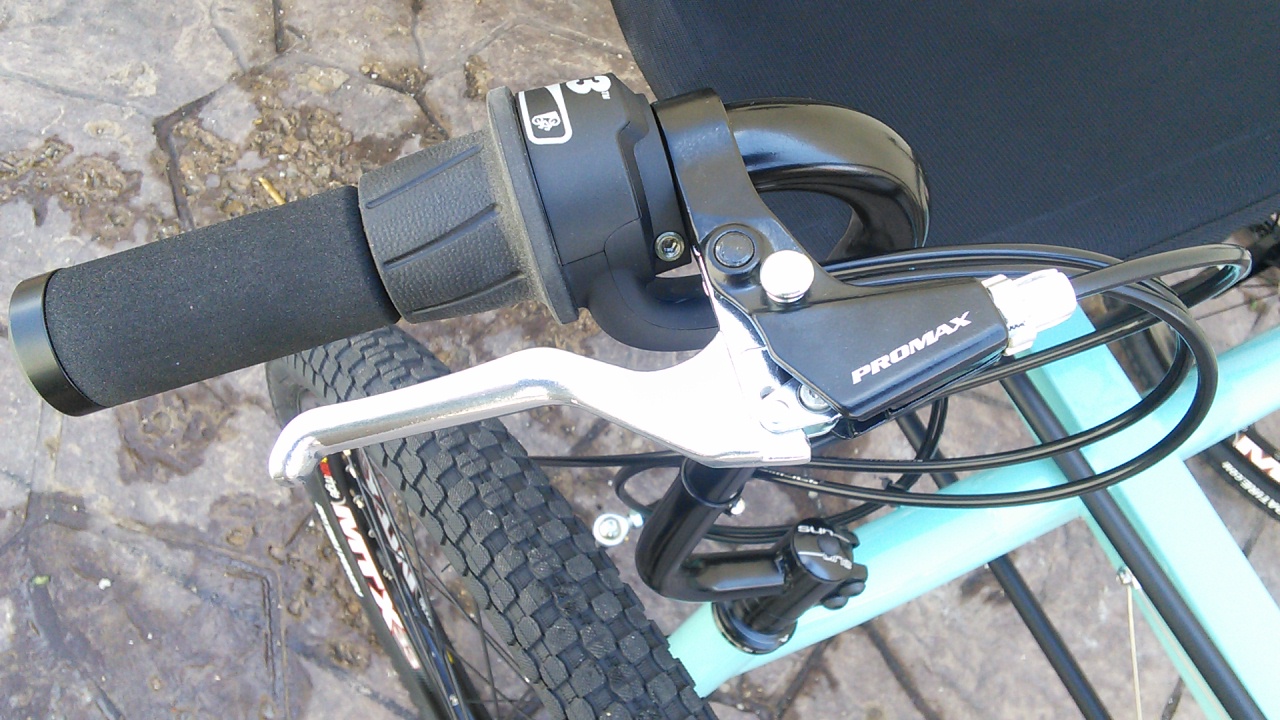 SunLite Locking Brake Lever Set - These locks act as parking brakes and replace having to use parking straps. Forget worrying about your trike rolling away, especially with two locking brakes instead of just one. We will install these on new trike orders or, if you already have your trike, you can install it yourself.

---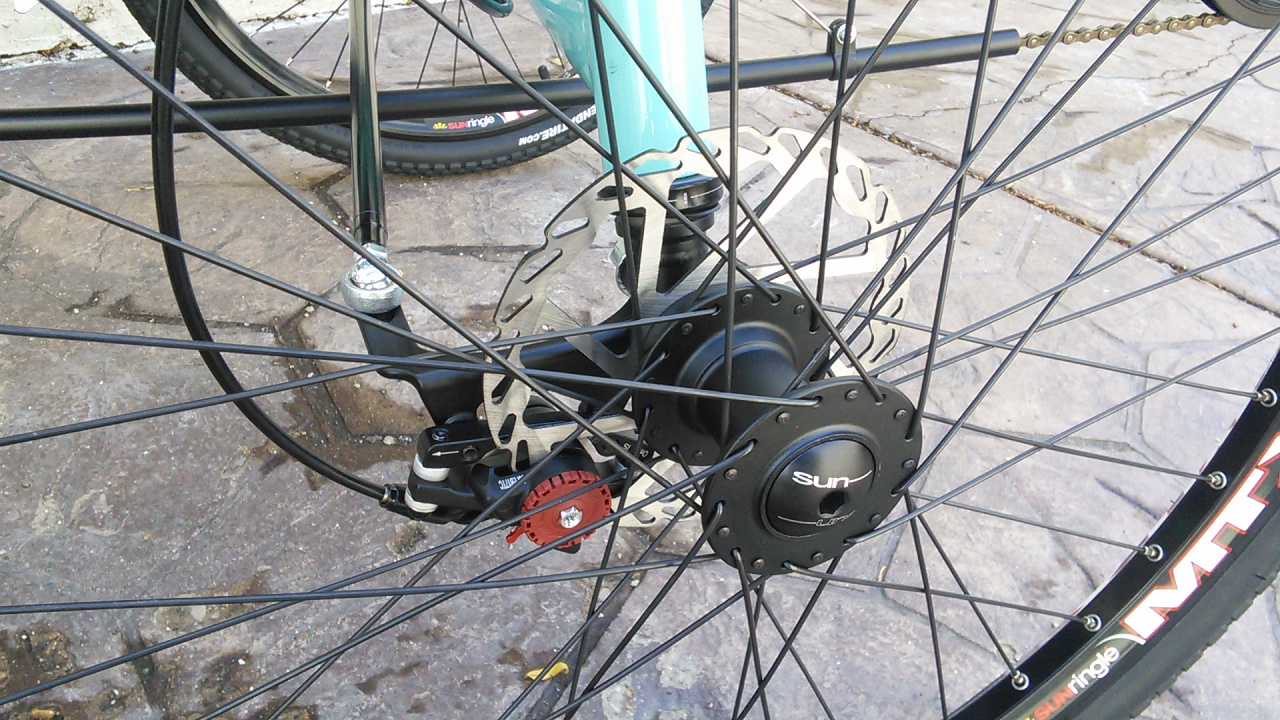 Avid BB5 Front Disc Brake Kit (pair) - This kit includes everything you need to convert your trike's brake system to the BB5 disc brake system. Perfect for an upgrade on a Terratrike, KMX, or any homebuilds.

---
---
---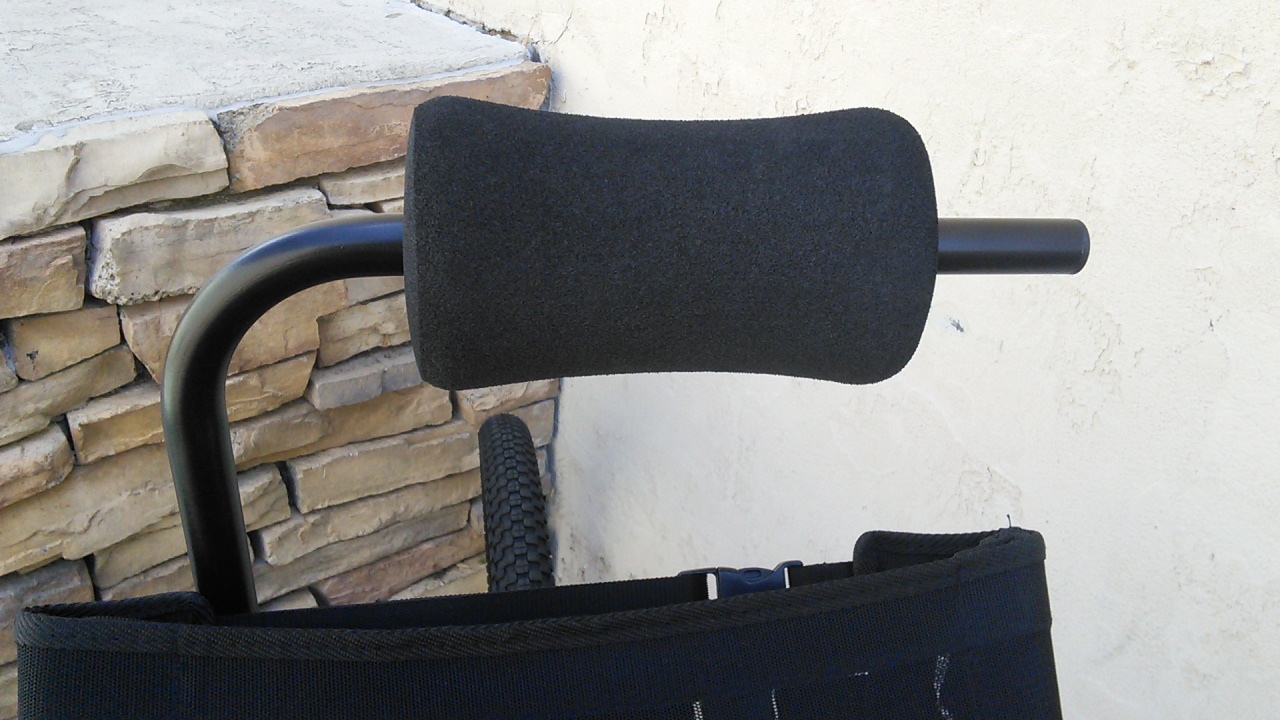 UTCustom Adjustable Super Headrest for Catrikes - Serious riders want serious comfort. That's why we created the Super Headrest. Our headrest is adjustable and functions as an additional support for your shoulders, neck, and head.

---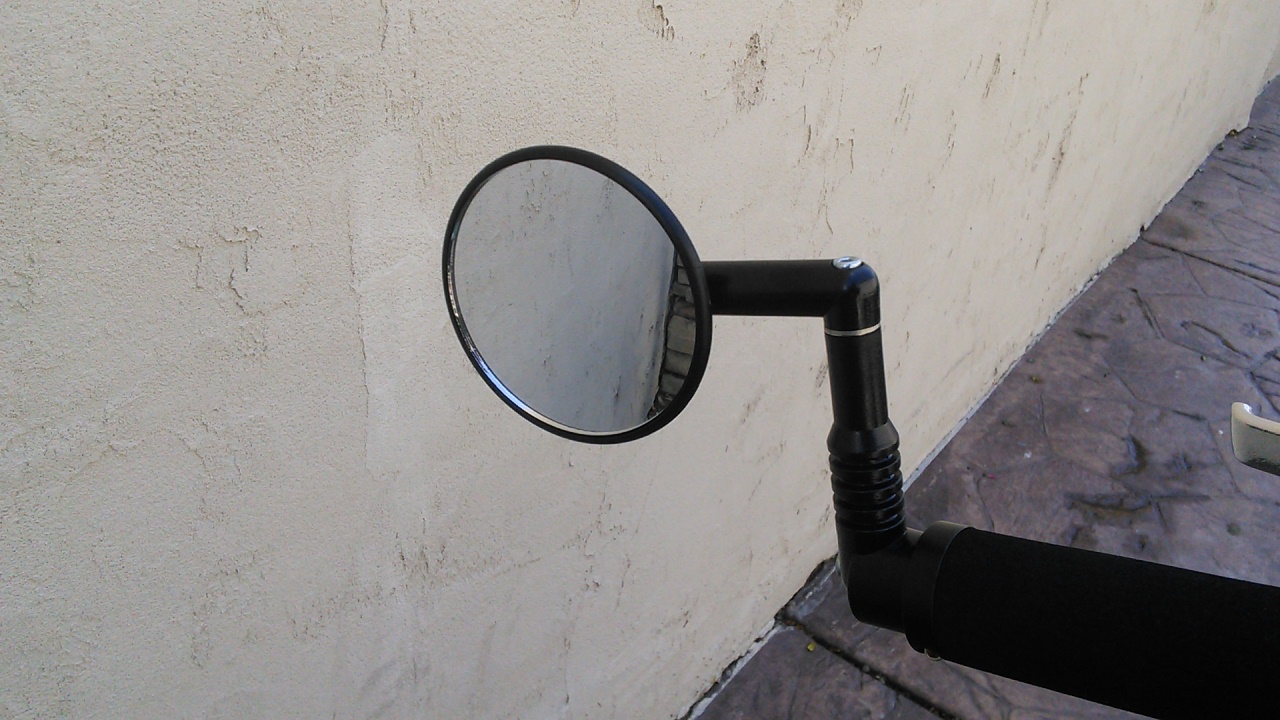 Mirrycle Rear View Mirror - The Mirrycle Rear View Mirror is a must-have accessory for any avid triker. The articulating wedge fastens the mirror directly to the end of your handlebar without interfering with your grip. With a 3" diameter, the convex glass gives you a wide view of what's behind you so you can ride more defensively. Because it has been built with 3 pivot points, it can be adjusted to any angle. But be careful! Objects in mirror are closer than they appear.

---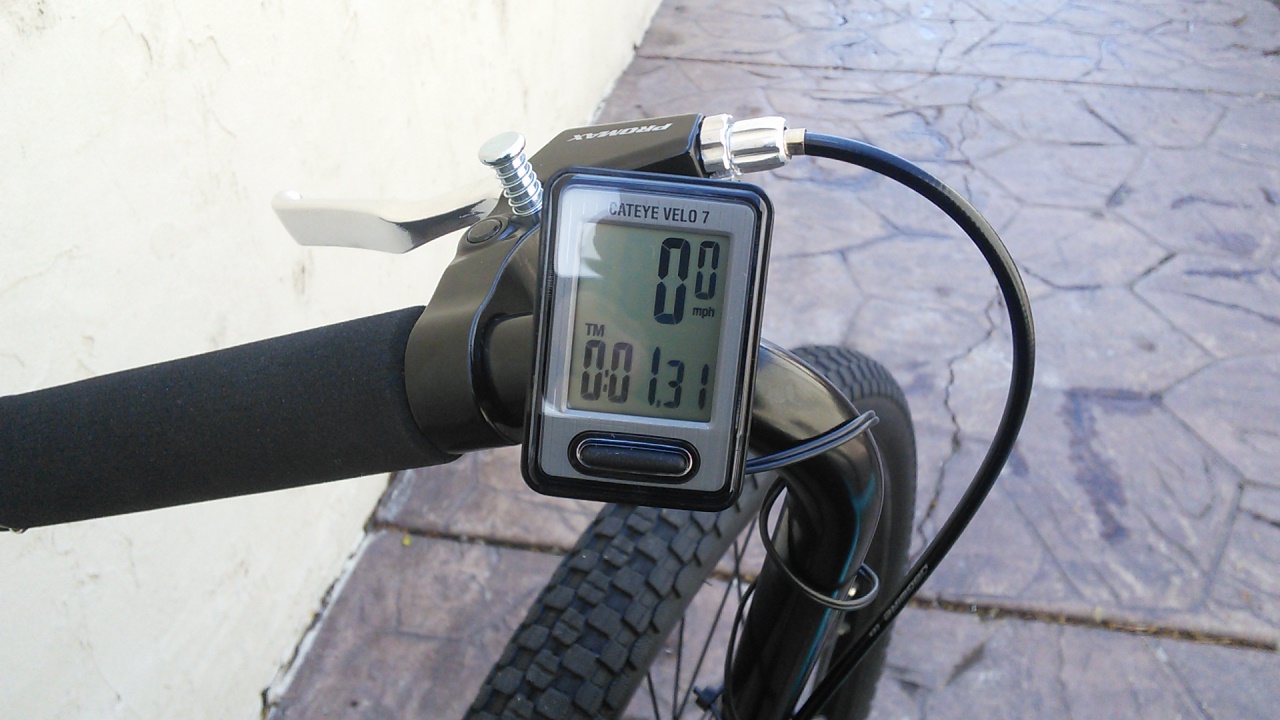 Cateye Velo 7 CC-VL520 Wired Computer - The Velo 7 is a new computer from Cateye. A wired computer that's easy to use with it's single button control panel.It's got 7 different functions: Current, Average, and Maximum Speed, Total Distance, Elapsed Time, and Clock. And it also has 4 different features: Pace Arrow, Auto Start/Stop, Zip Tie Mount Compatibility, and Simple Tire Size Compatibility.To meet all the needs you'll have in a biking computer.

---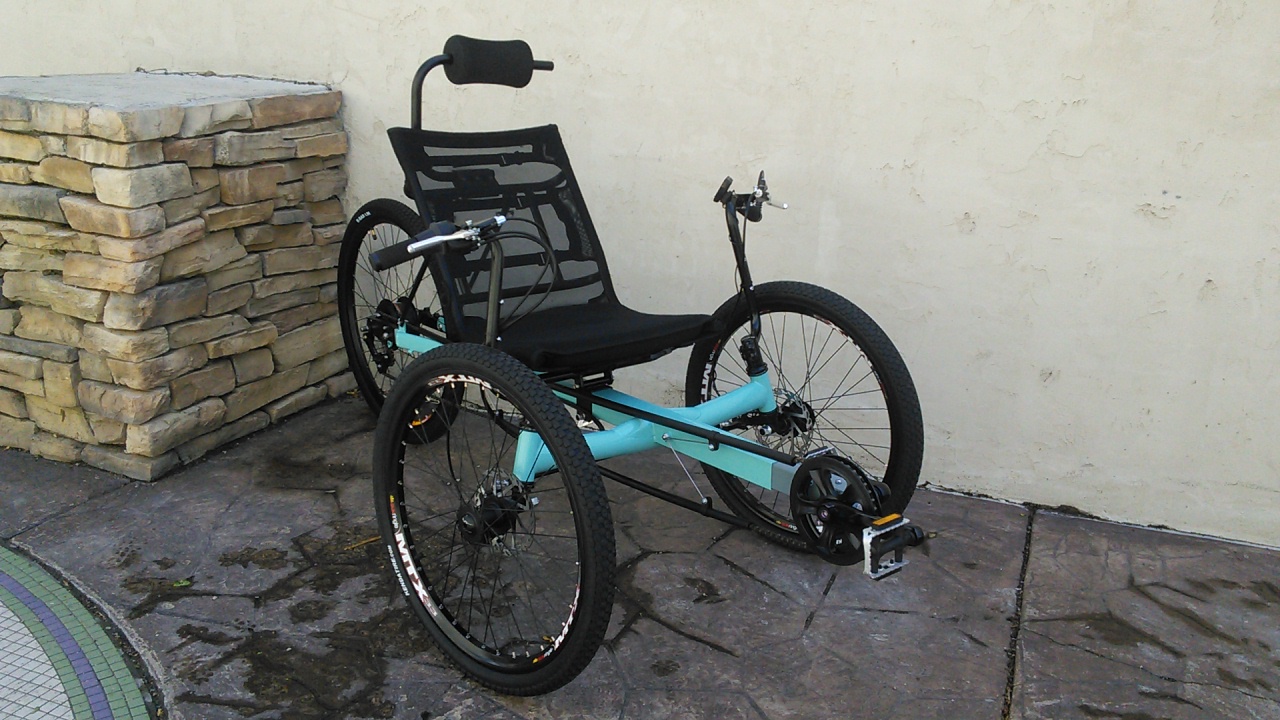 ---