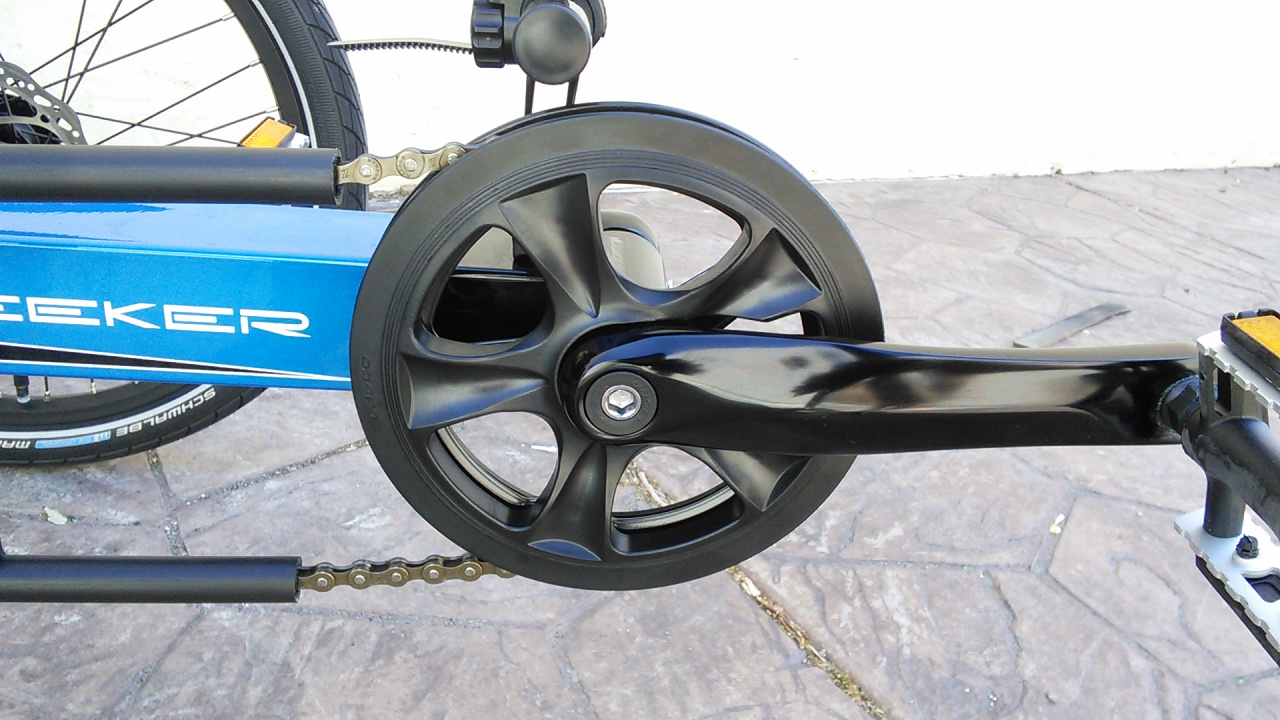 38T Single Crank 170mm
-
---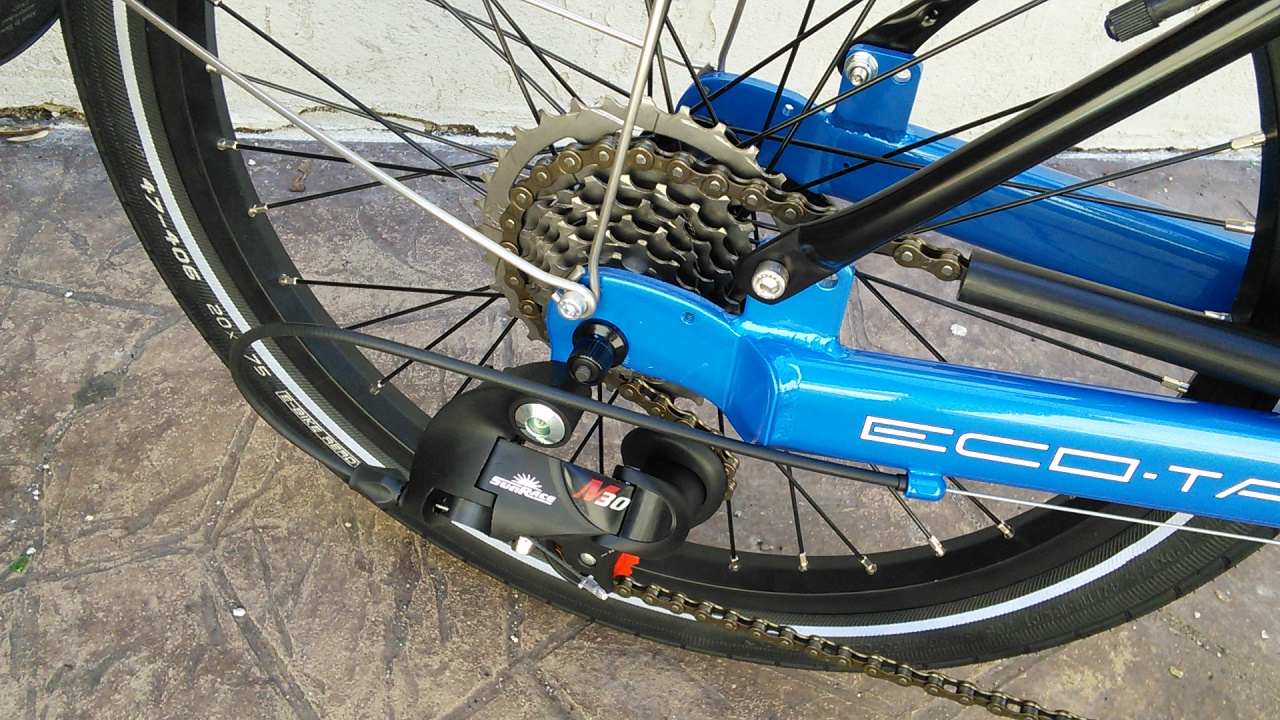 SunRace M30 7 Speed Direct Fit Rear Derailleur - SunRace M30 7 Speed Direct Fit Rear Derailleur

---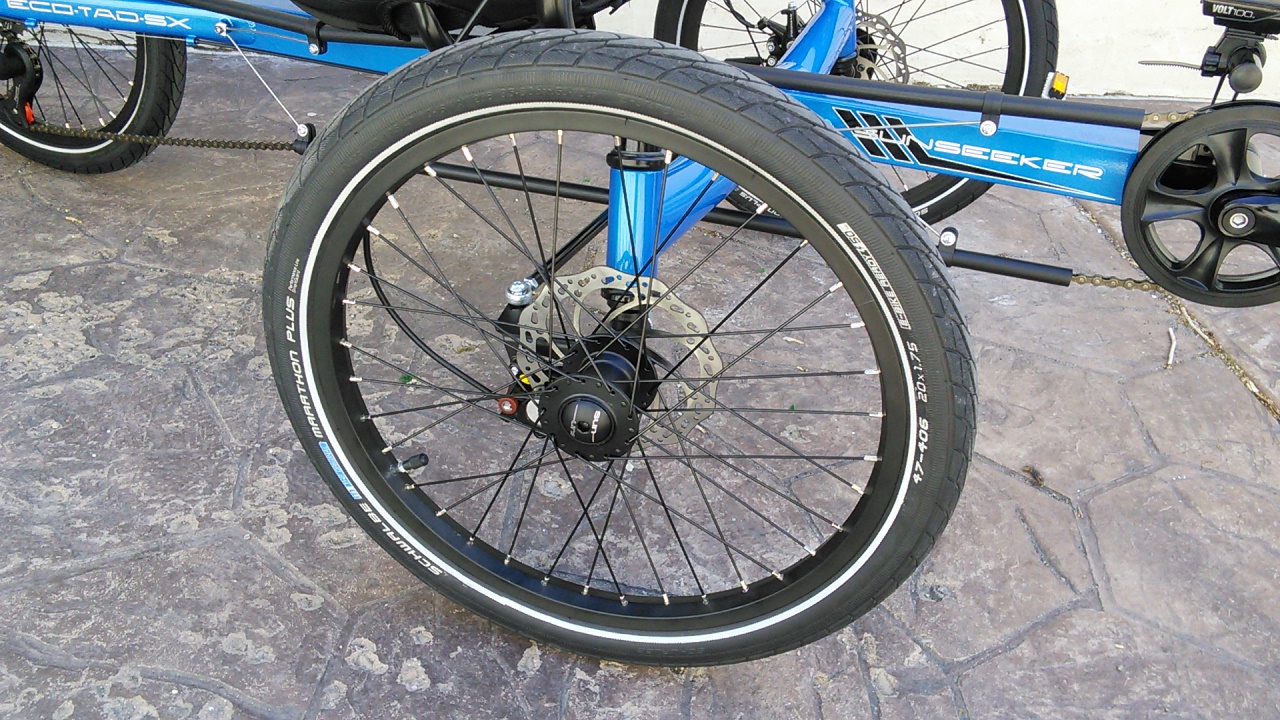 Schwalbe Marathon 20x1.5 (40-406) HS420 Tire - The tires are fast and virtually thornproof. If you will be putting a lot of miles on your trike and don't want to deal with fixing flats, these tires get our full endorsement.

---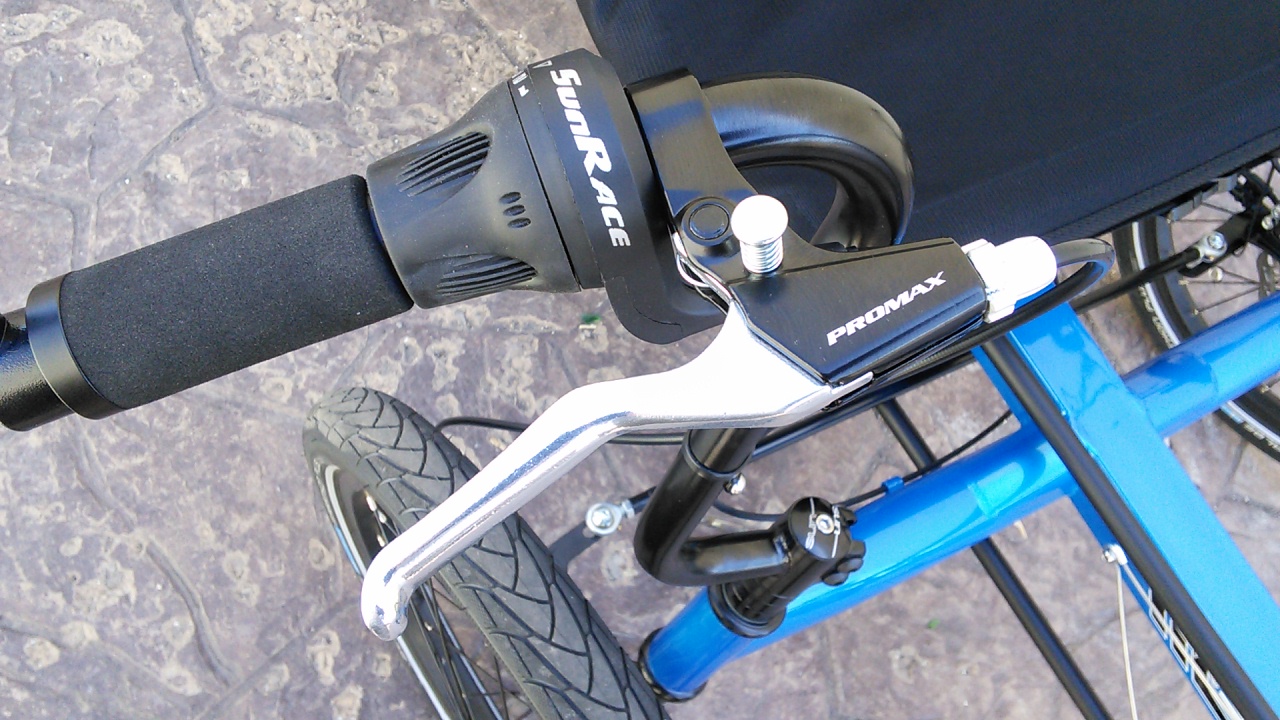 SunLite Locking Brake Lever Set - These locks act as parking brakes and replace having to use parking straps. Forget worrying about your trike rolling away, especially with two locking brakes instead of just one. We will install these on new trike orders or, if you already have your trike, you can install it yourself.

---
---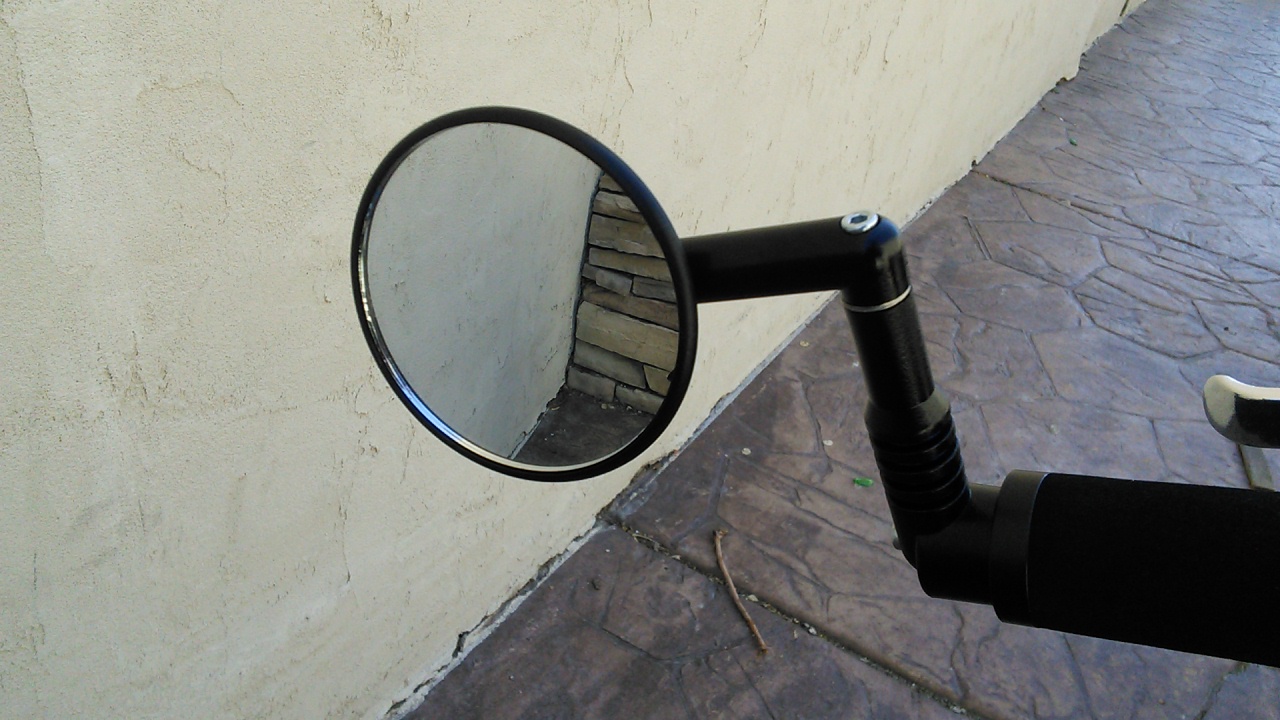 ---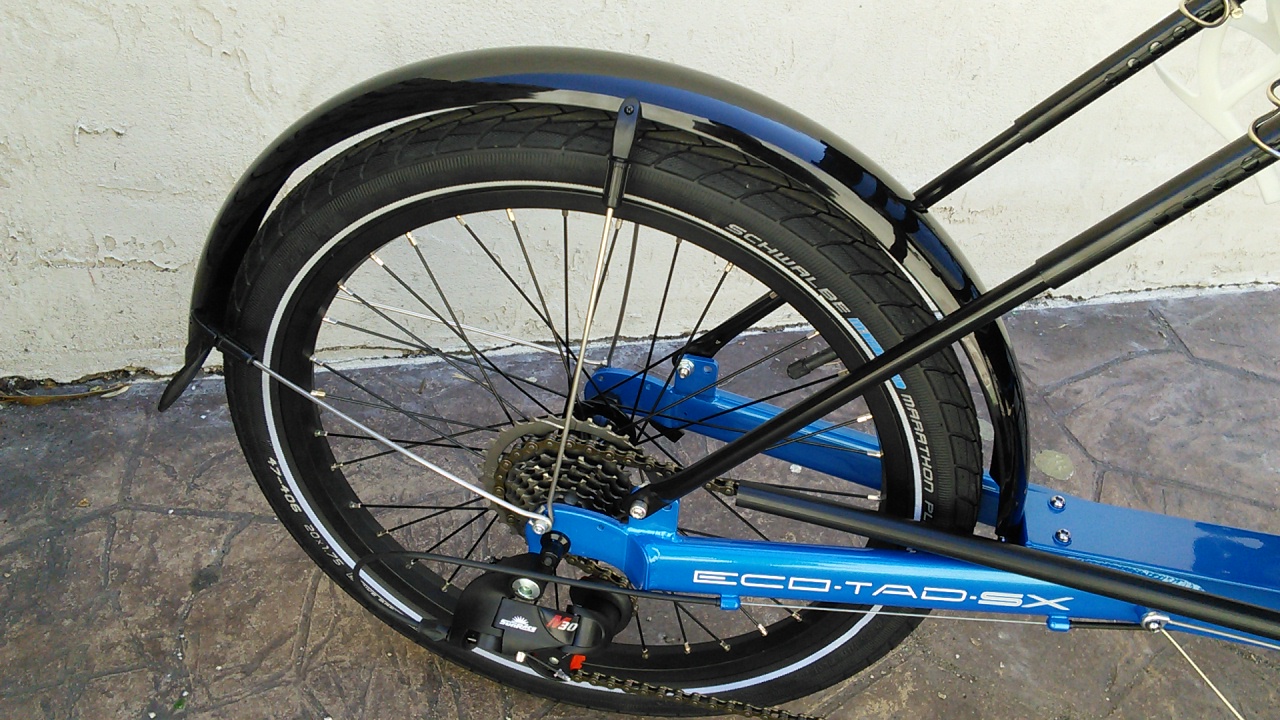 Planet Bike Rear Fender - 20-inch - The planet bike rear fender is a universal fit fender designed for use with almost all 20" rear wheeled recumbent trikes. (NOT COMPATIBLE WITH ICE OR KMX)

---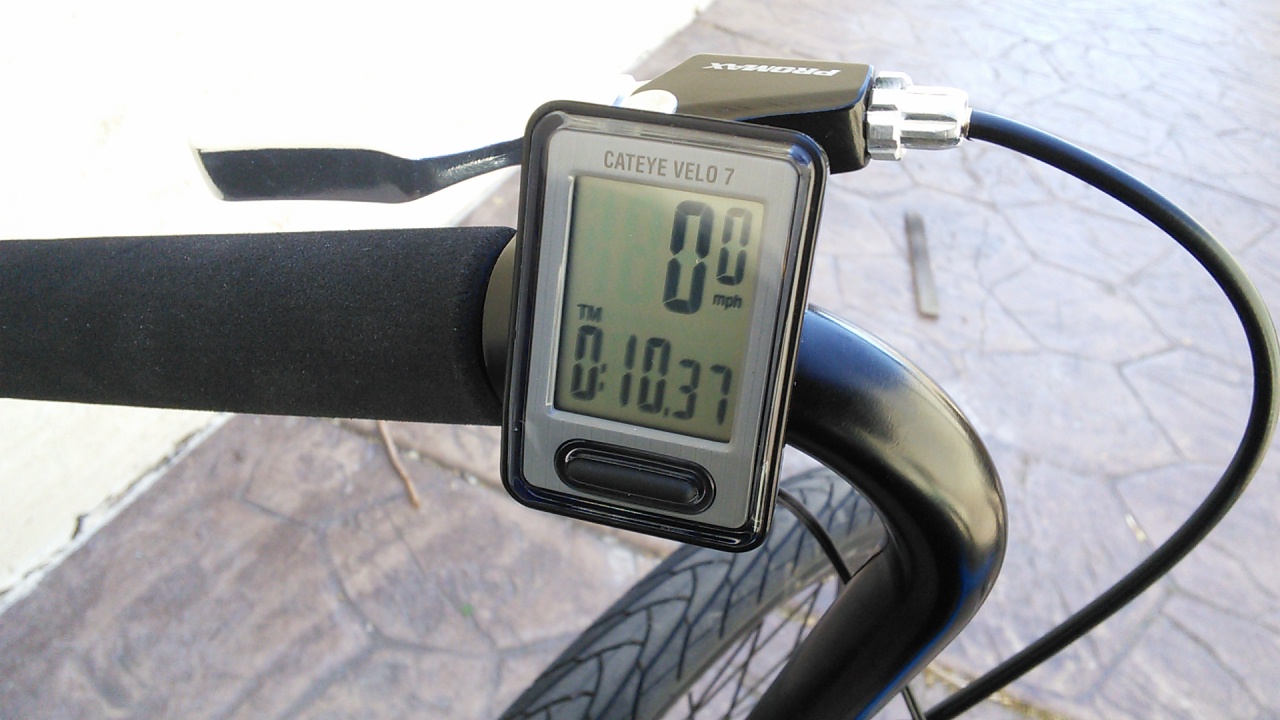 Cateye Velo 7 CC-VL520 Wired Computer - The Velo 7 is a new computer from Cateye. A wired computer that's easy to use with it's single button control panel.It's got 7 different functions: Current, Average, and Maximum Speed, Total Distance, Elapsed Time, and Clock. And it also has 4 different features: Pace Arrow, Auto Start/Stop, Zip Tie Mount Compatibility, and Simple Tire Size Compatibility.To meet all the needs you'll have in a biking computer.

---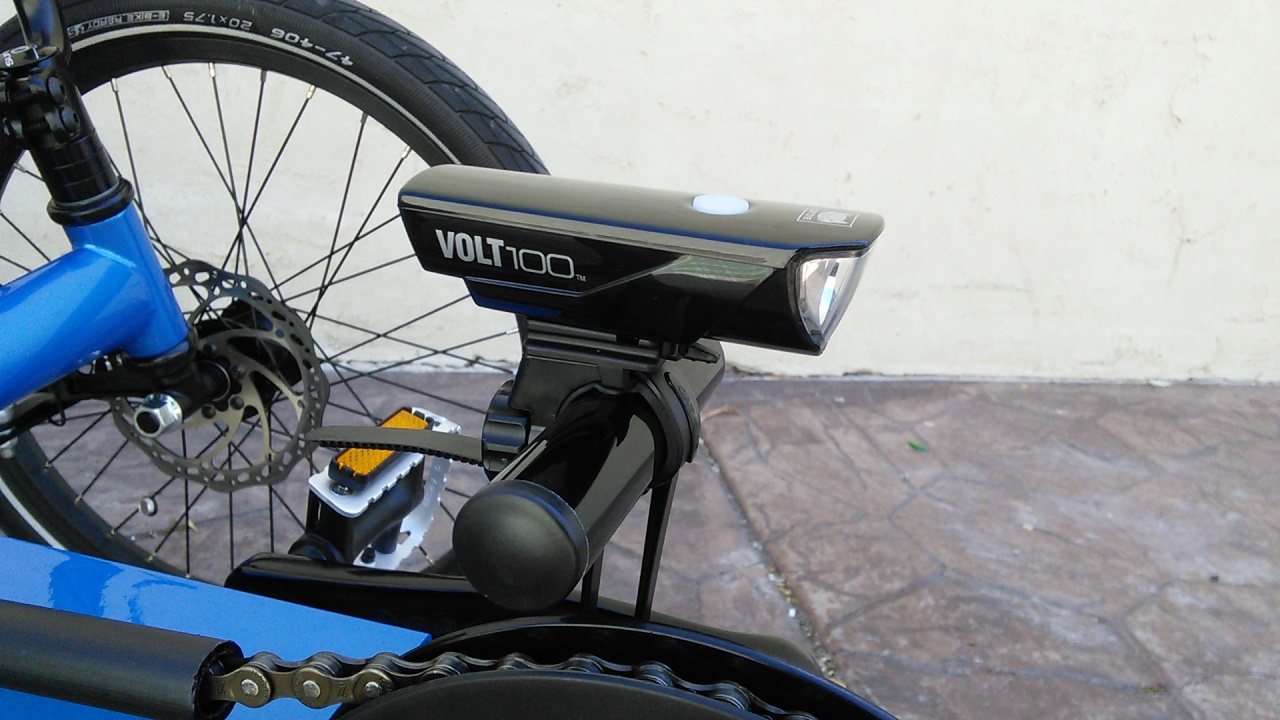 Cateye Volt 100 Rechargeable Headlight - Don't Let the Dark Stop You! The USB rechargeable Volt 100 headlight features a 100 lumen output and three modes: High, Low, and Flashing. Handlebar and helmet mountable, the Volt 100 is compact and easy to remove from the bracket, so you can take it off at your destination and stash it away until the ride home. The smartly designed bezel provides excellent side visibility. The Volt 100. Designed for Urban Riding.

---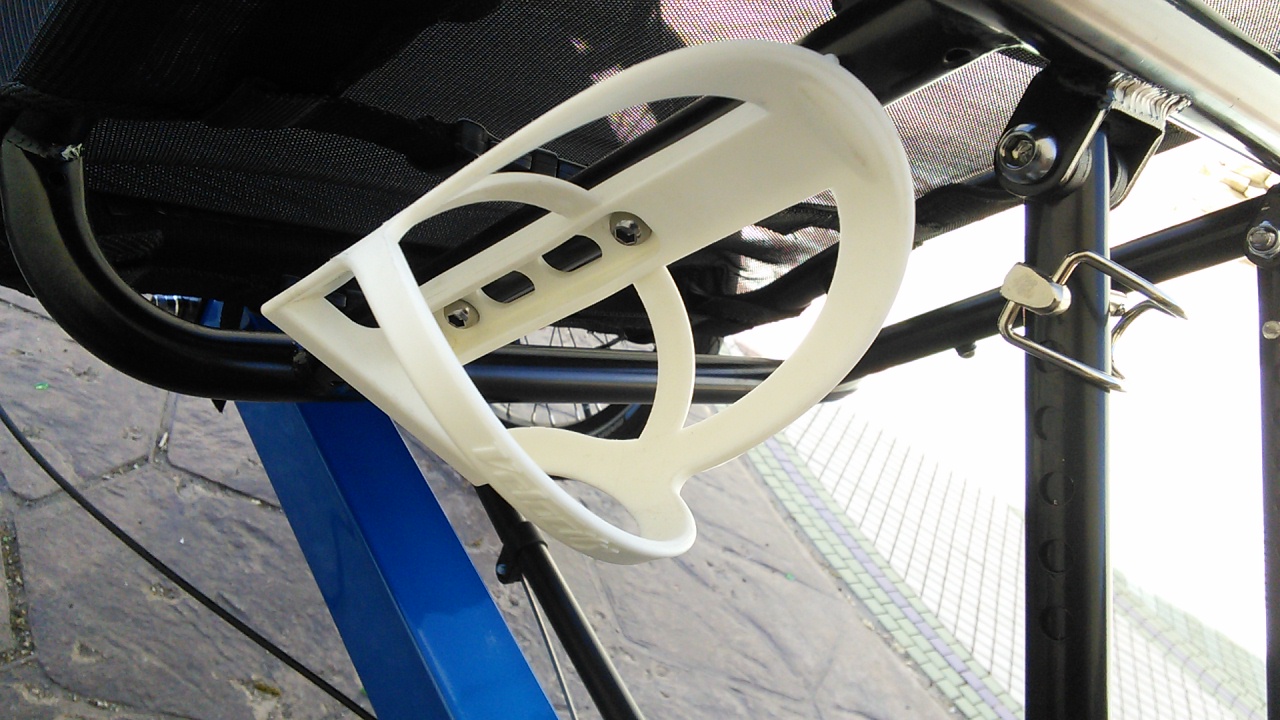 Velocity Water Bottle Cage (White) - The Velocity water bottle cage is lighter than your average metal cage, and it's more effective in keeping your bottle with you. Featuring a more enclosed design, this cage is great for Recumbents that have a bad habit of throwing bottles out of standard cages.

---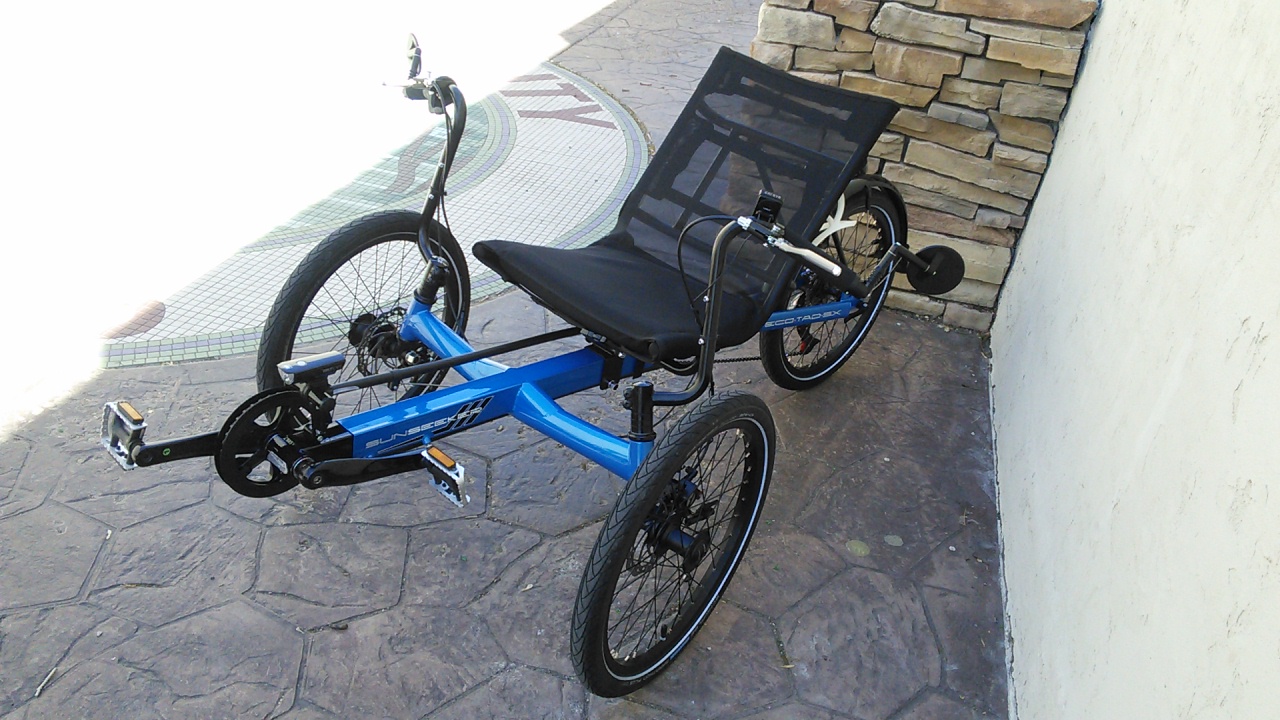 ---