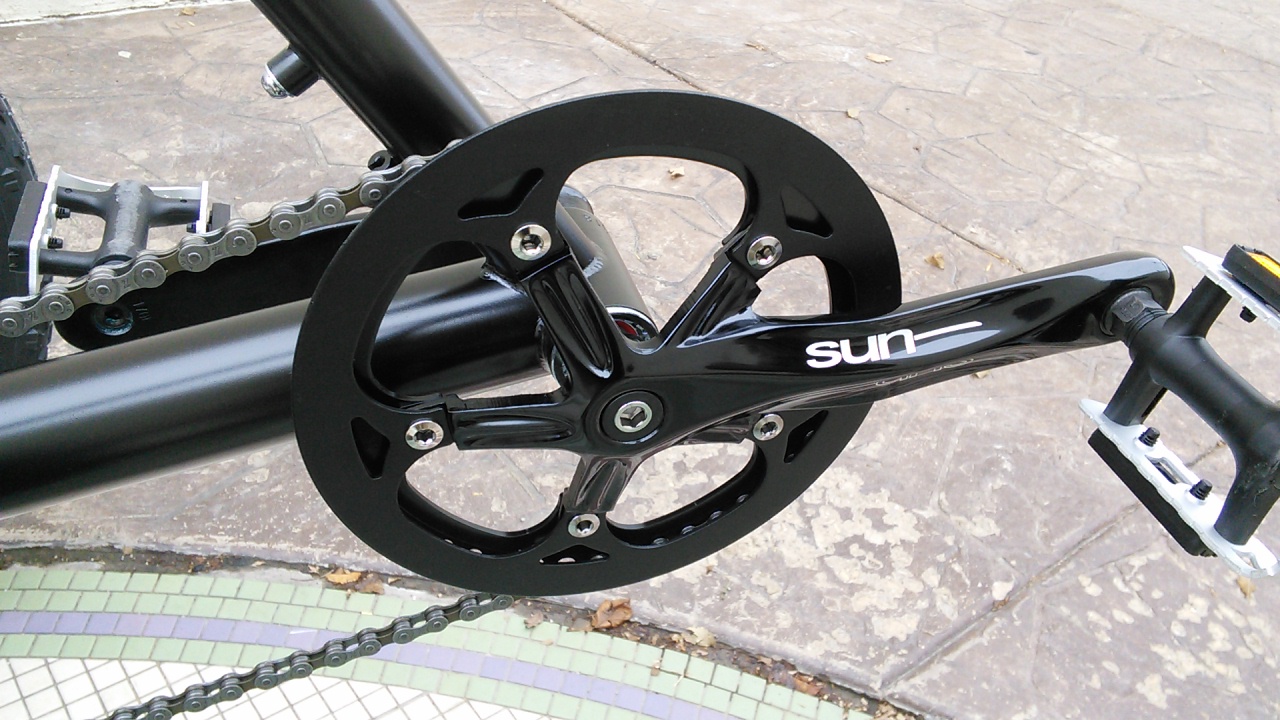 Lasco 38T Single Crank 170mm
- Comes stock on the SunSeeker Eco Tad
---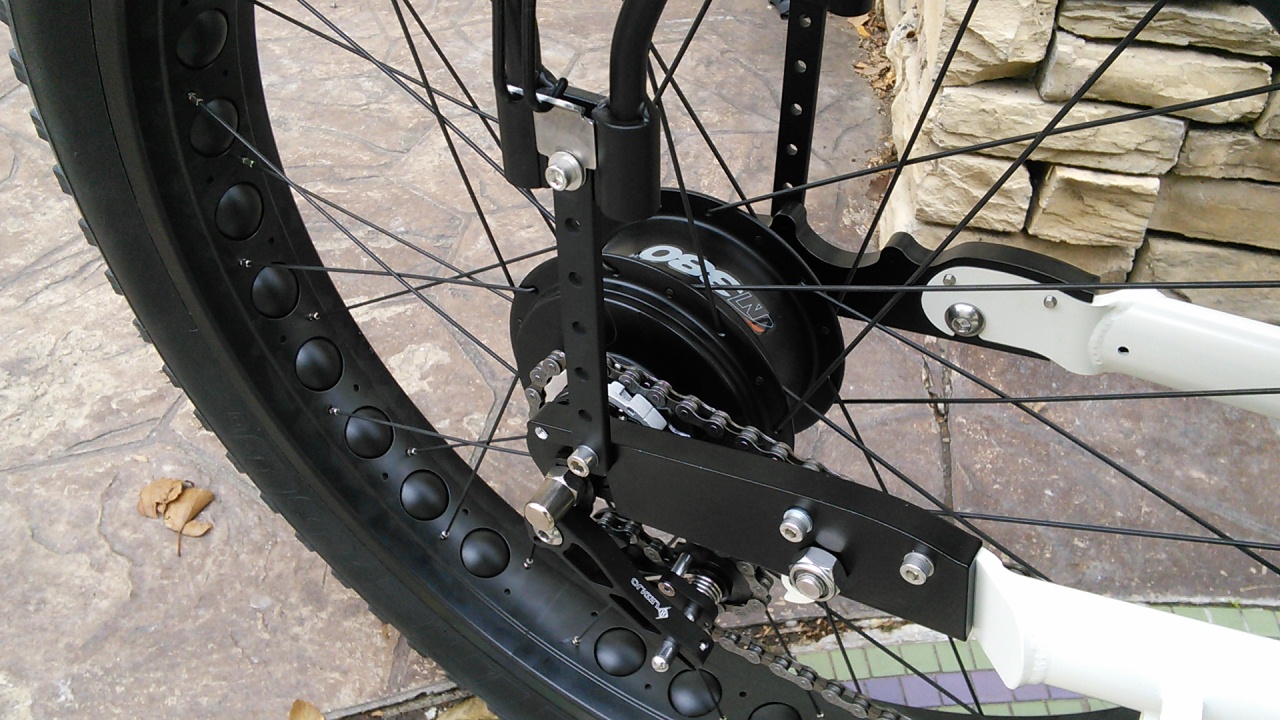 NuVinci N380 Hub 32H - Black -

---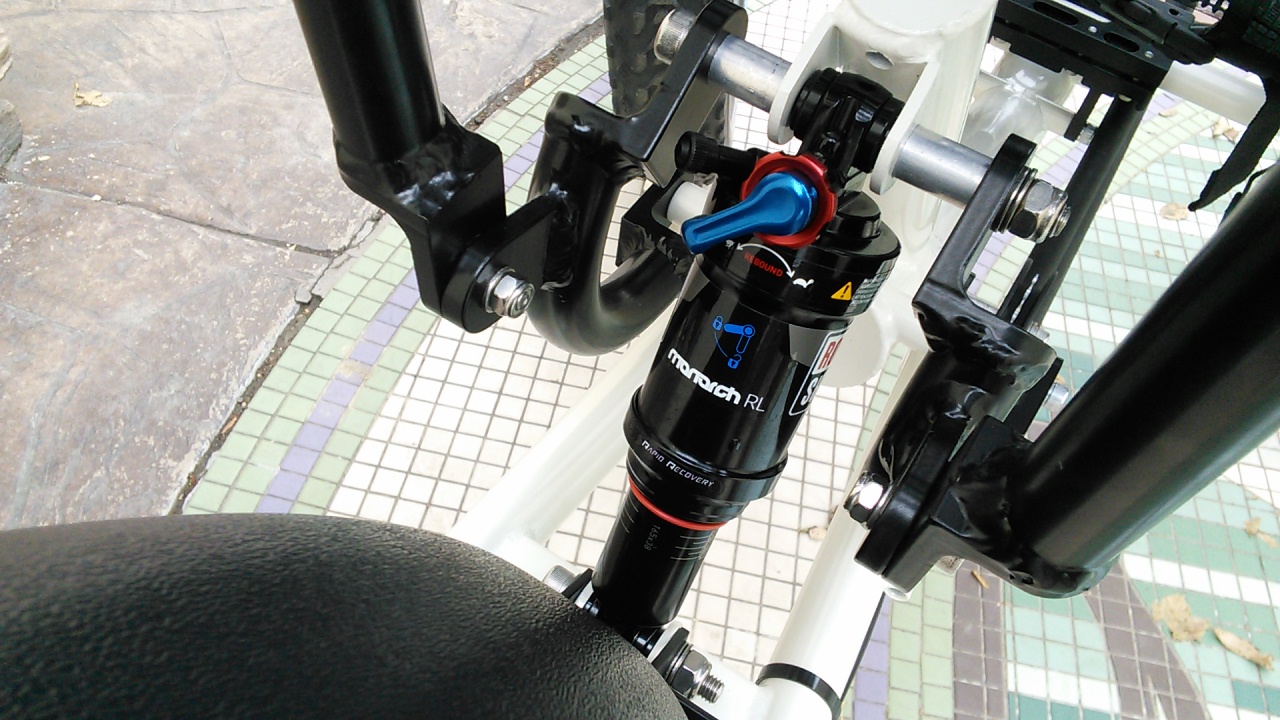 RockShox Monarch RL Rear Shock 6.50x1.50 (165x38mm) C2 - Rockshox Monarch RL rear shock. Featuring silky smooth travel in a new lightweight design, Monarch floats through bumps even better than before, turning rugged trails into tire-gripping velvet. The chassis is lean while maintaining the durability and adjustability needed to bite off huge chunks of burly trail action and epic cross country.

---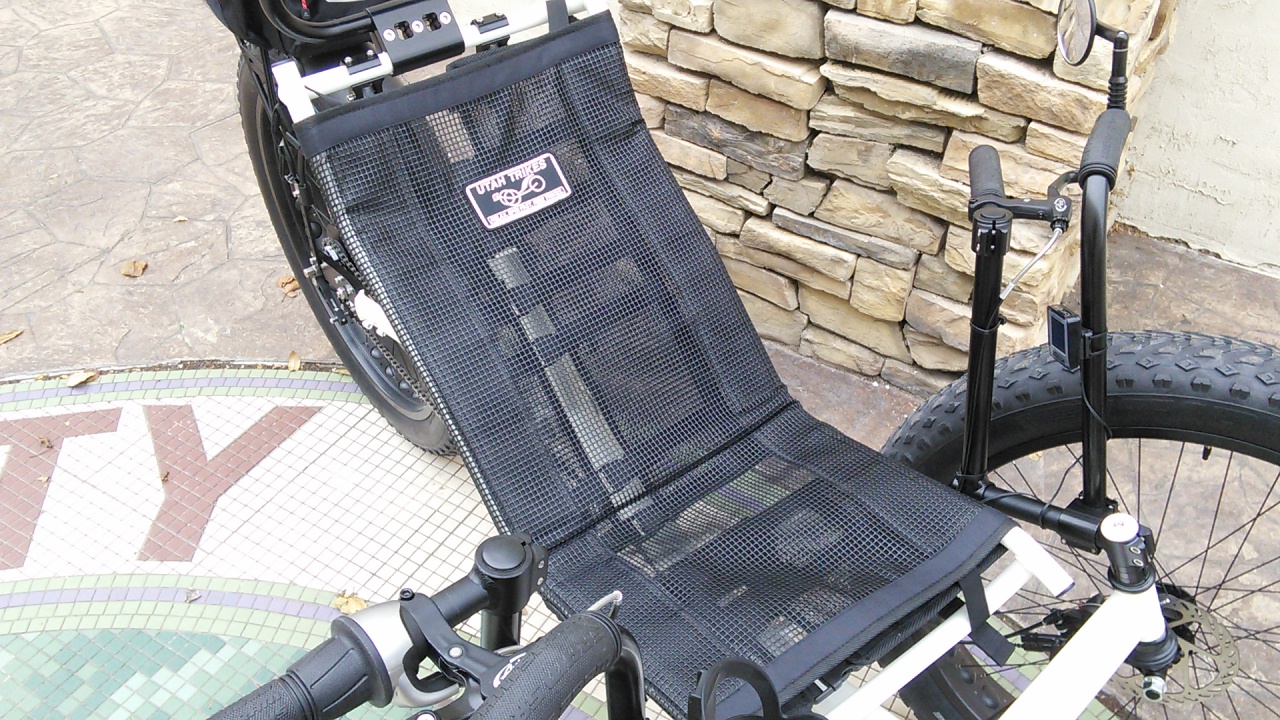 Utah Trikes Max Airflo Seat Mesh -

---
---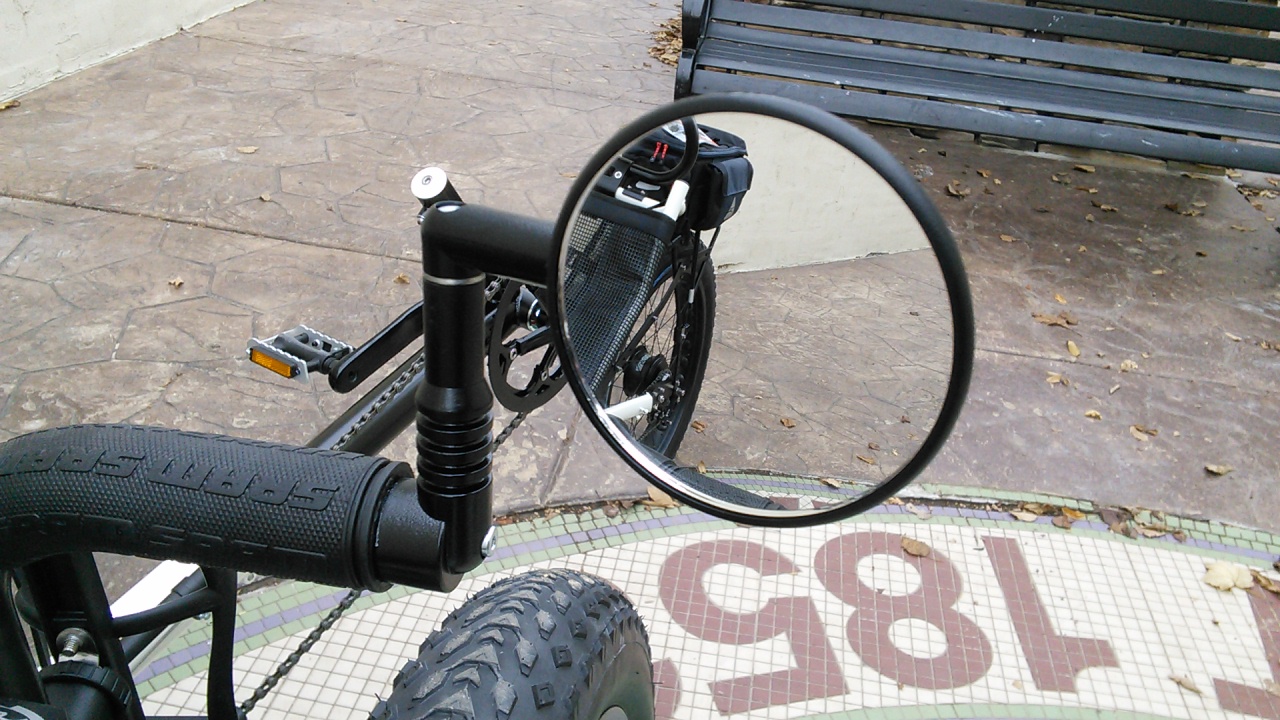 ---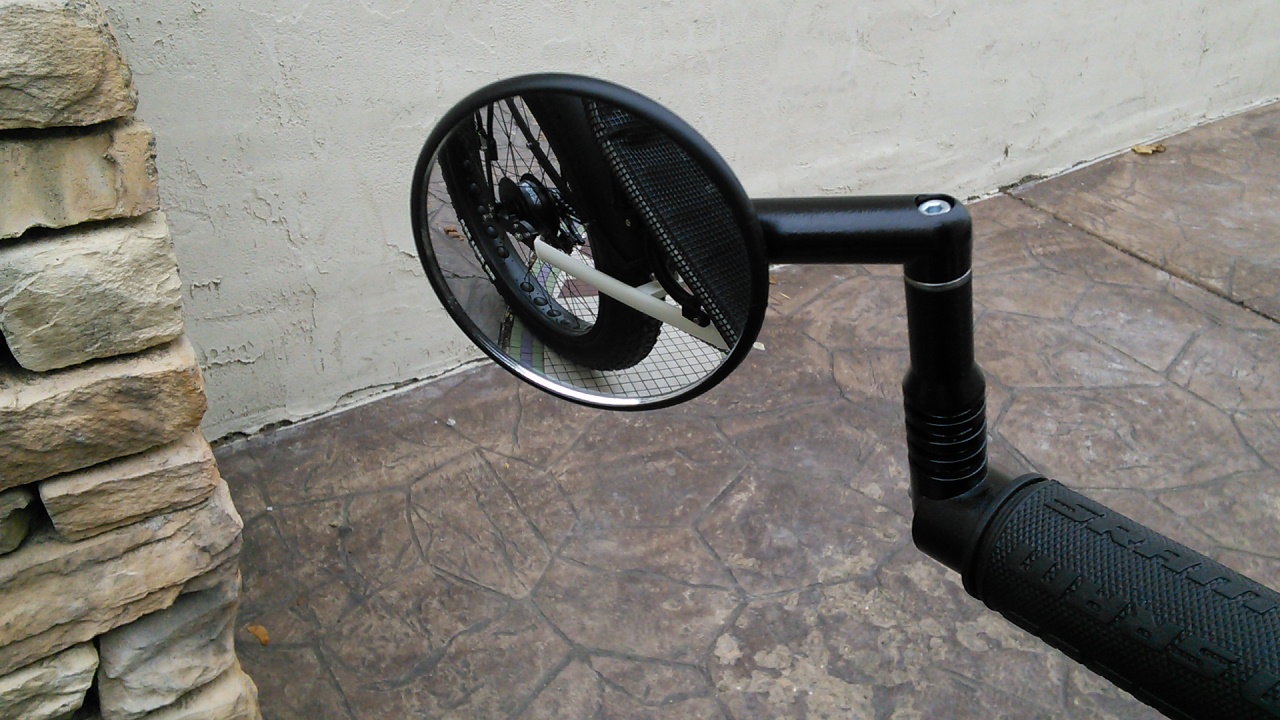 ---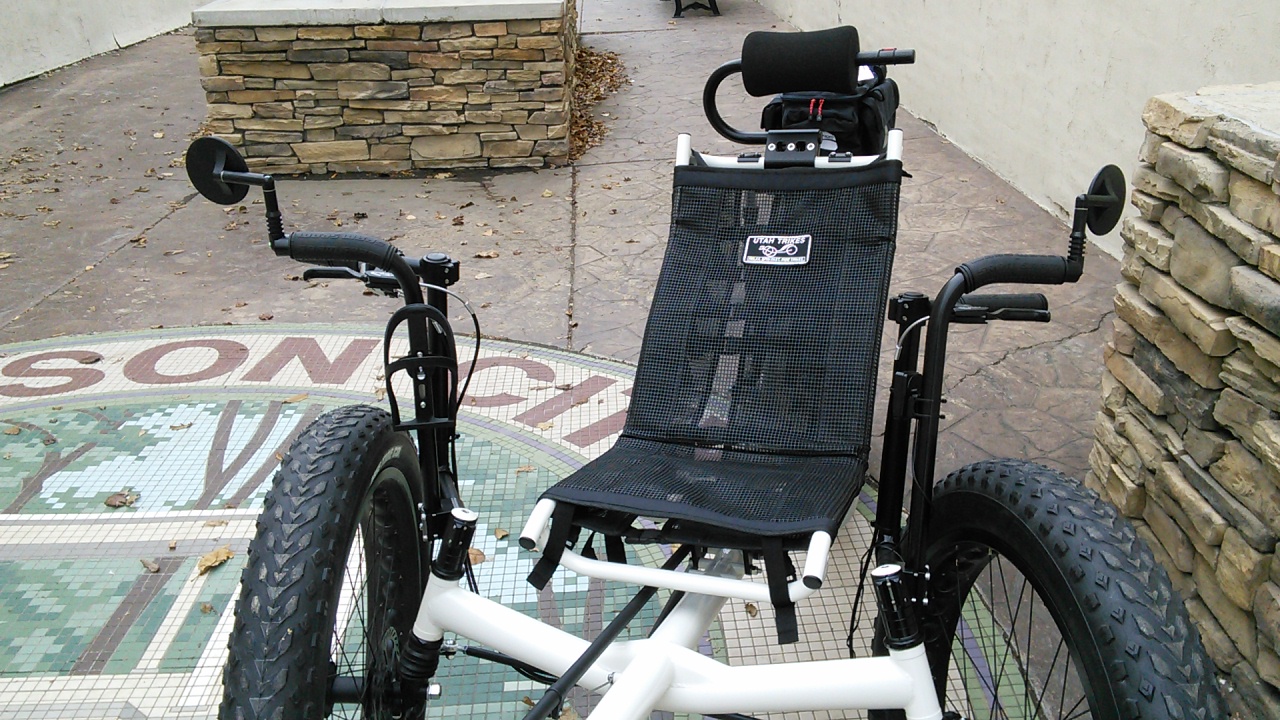 UTCustom Super Mounts (pair) - Black Anodized Clamp - Our Super Mounts get your mirrors out where they are the most useful. Our custom clamp allows the mounting bar to be positioned anywhere along the handlebar and adjust the angle. Works especially well with the larger tires found on our Catrike Annihilators and KMX K90 models.

---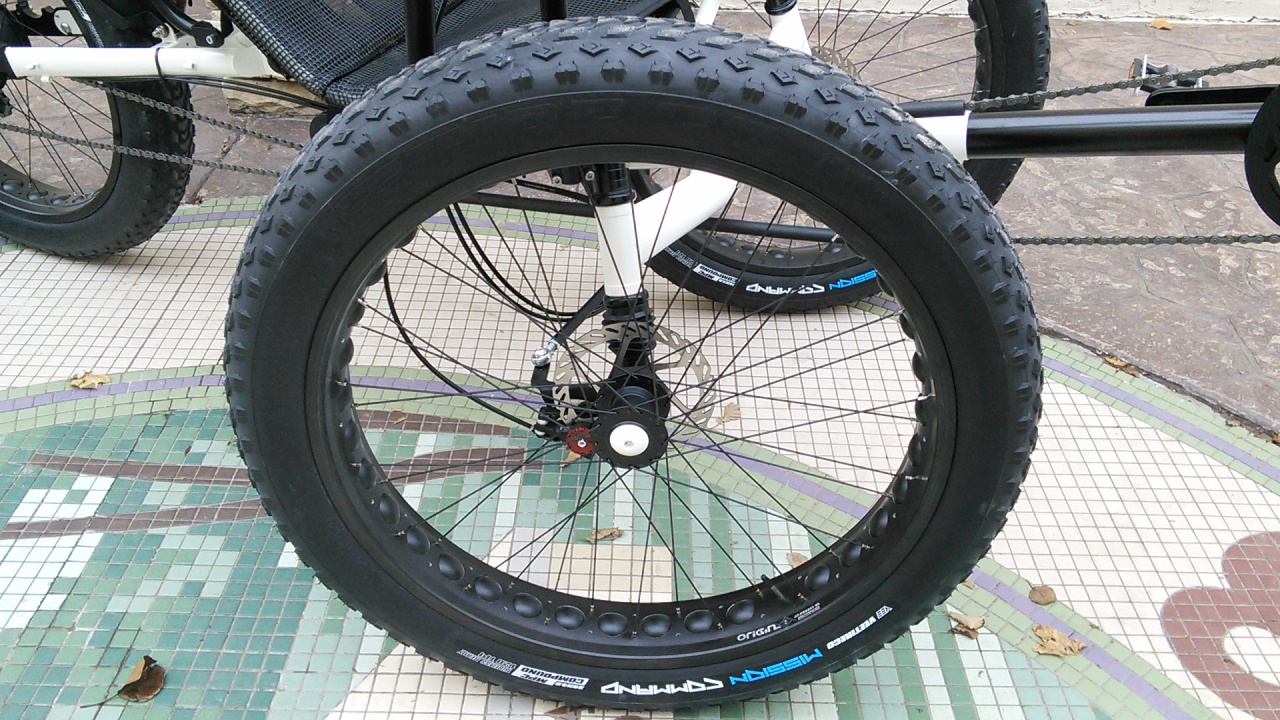 VEE Mission Command 26x4.0 - Folding Bead Tire - Our most popular fat tire. Comes stock on our fat model trikes.

---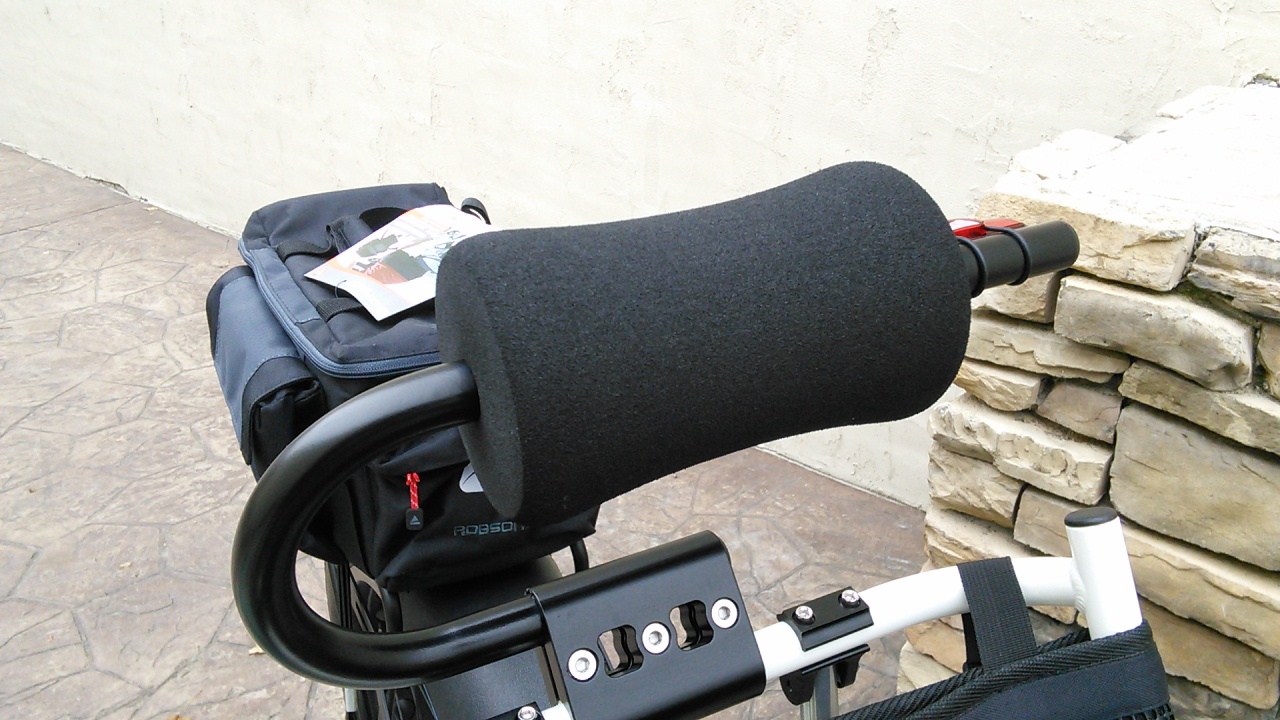 UTCustom Adjustable Super Headrest - Serious riders want serious comfort. That's why we created the Super Headrest. Our headrest is adjustable and functions as an additional support for your shoulders, neck, and head.

---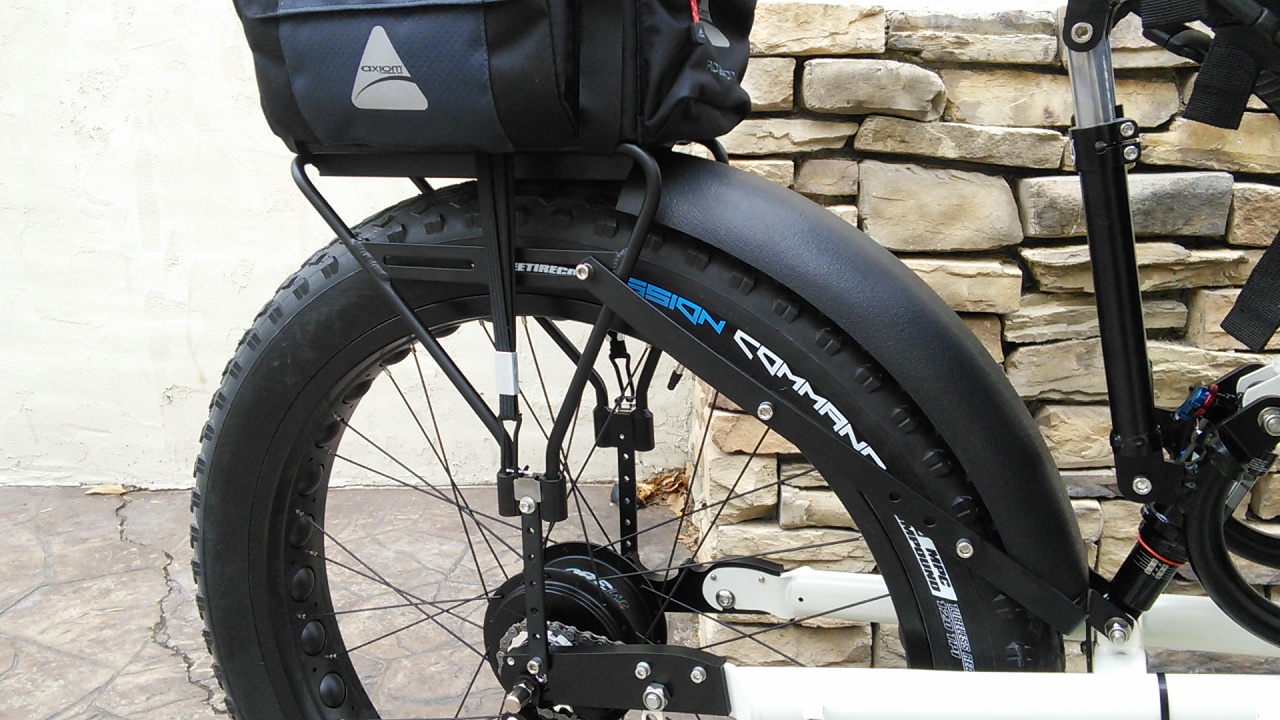 Utah Trikes Rack with Integrated Fender for Annihilator - Our adjustable rack fits the Annihilator perfectly. With this option we mount the fender directly to the mount to eliminate the traditional wire stays. This makes the fender much more rigid and secure and keeps the rack height as low as possible.

---
---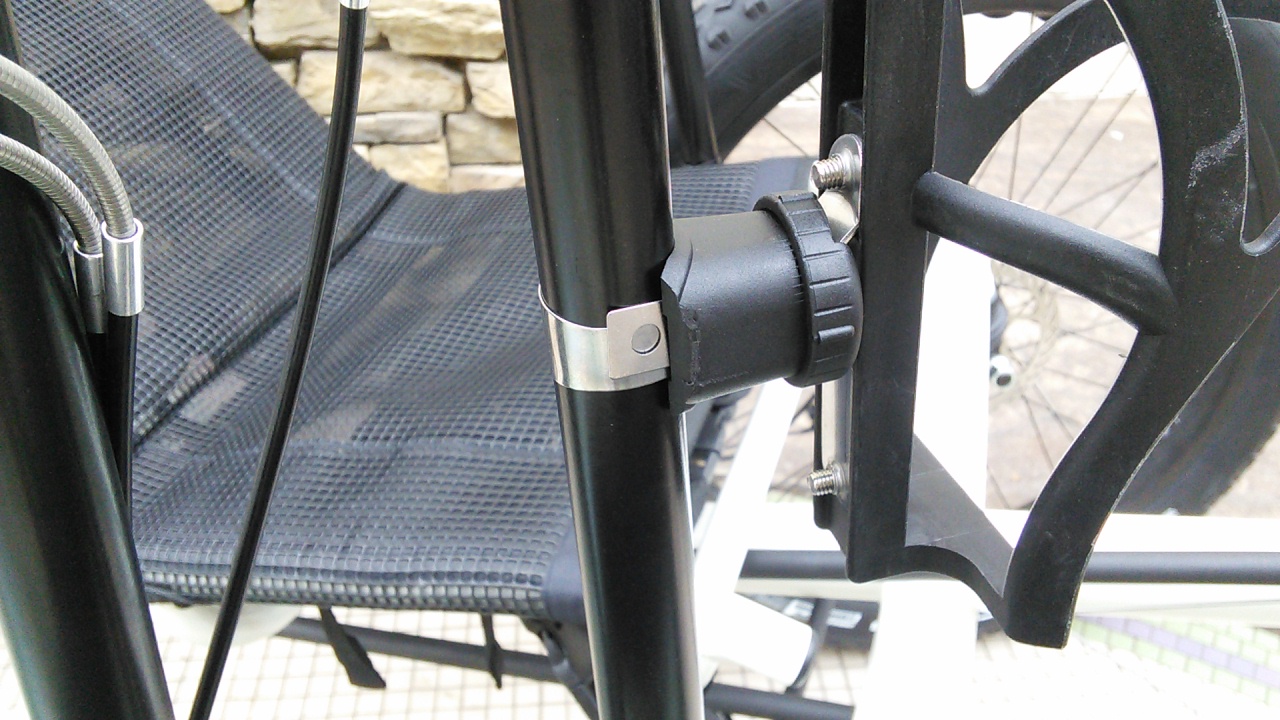 Minoura Clamp-On Water Bottle Cage Holder - Stainless Steel - We use these A LOT and all riders love them. They seem to be the bottle cage accessory that we go to when others won't work. They go quick so grab as many as you need! -Adjustable band fits on seatpost, handlebar or frame tube -Accomodates 22-35mm diameter range -Holder bracket made of rustproof Stainless Steel -Bracket is angle adjustable

---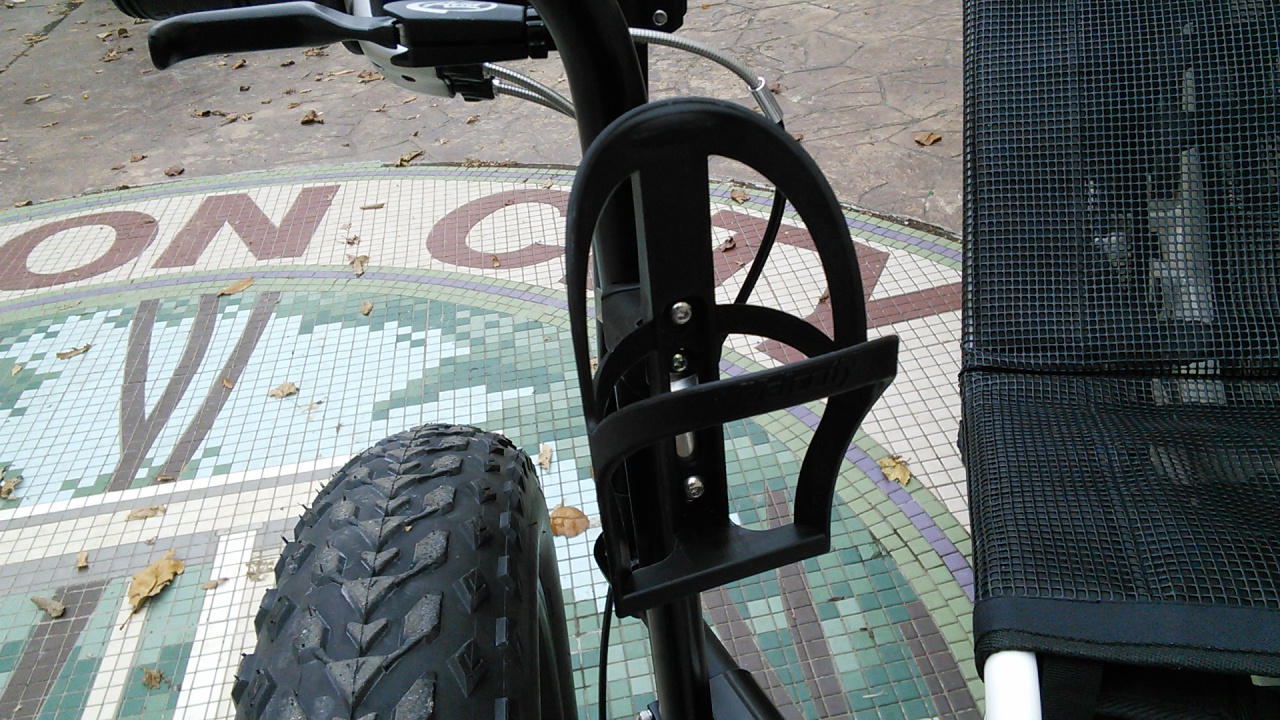 Velocity Bottle Trap Water Bottle Cage - Black - The Velocity water bottle cage is lighter than your average metal cage, and it's more effective in keeping your bottle with you. Featuring a more enclosed design, this cage is great for Recumbents that have a bad habit of throwing bottles out of standard cages.

---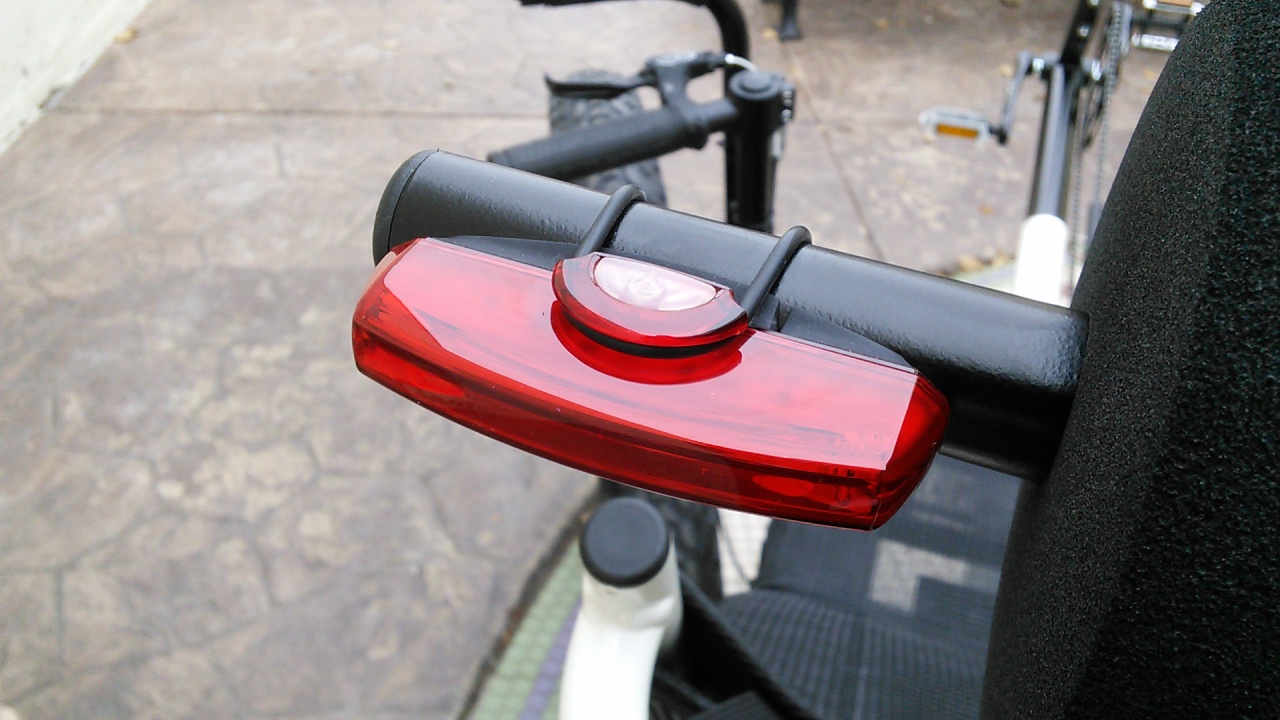 CatEye Rapid X Rechargeable Safety Taillight - The Rapid X features superior side visibility and a Low Battery Auto Save function, providing a new level of safety. Features: Upgraded 50 Lumen Output. High-Power Red COB (Chip On Board) LED. Approved For Day + Night Use. Rechargeable Li-ion Battery. Low Battery Indicator. Battery Auto-Save. Mode Memory Function. Micro USB Cable Included. Modes/Run Time: -High: Approx. 1 Hour (50 Lumens) -Low: Approx. 5 Hours -Flashing: Approx. 30 Hours -Rapid: Approx. 16 Hours -Pulse: Approx. 16 Hours -Vibration: Approx. 8 Hours -2 Hour Charge Time Via USB

---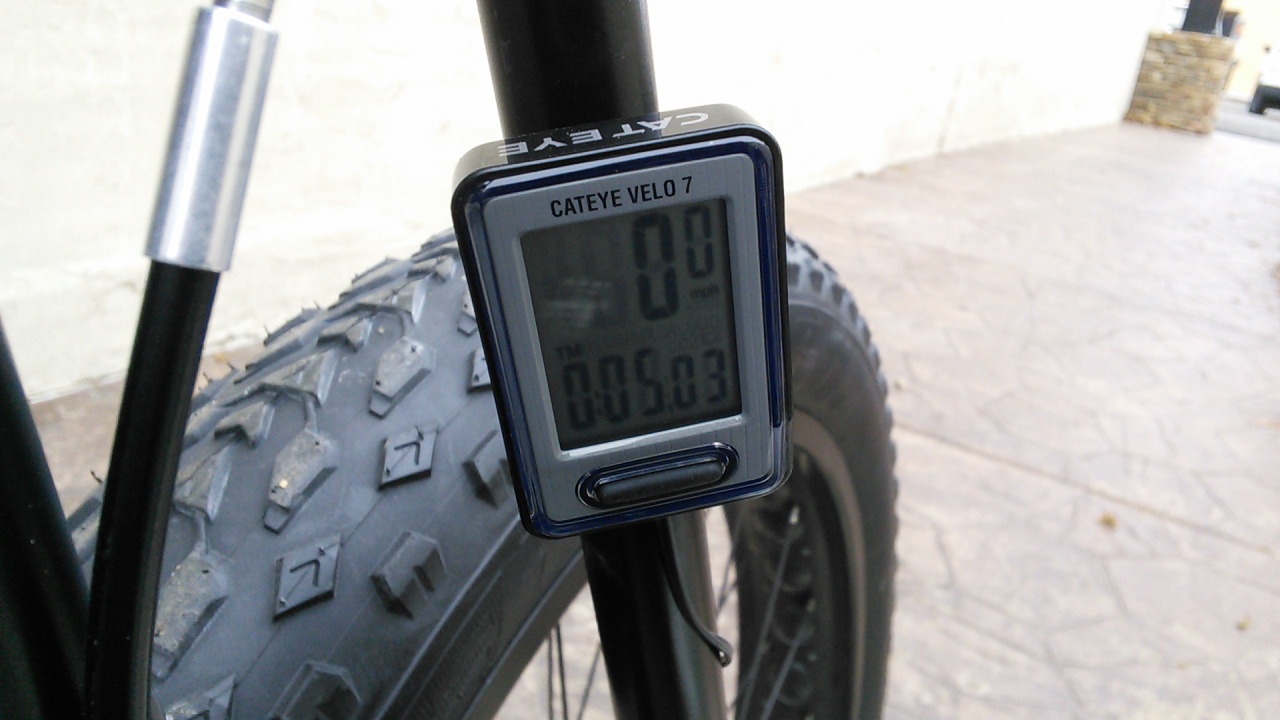 CatEye Velo 7 Wired Computer - The newly designed Velo 7 is CatEye's entry level 7 function computer. The larger screen is even easier to read and set up is made simple with pre-programmed tire sizes. Features: Wired. Current/Max/Average Speed. Distance. Clock. Pace Arrow. Auto Power Saving. Auto Start/Stop. Battery CR2032.

---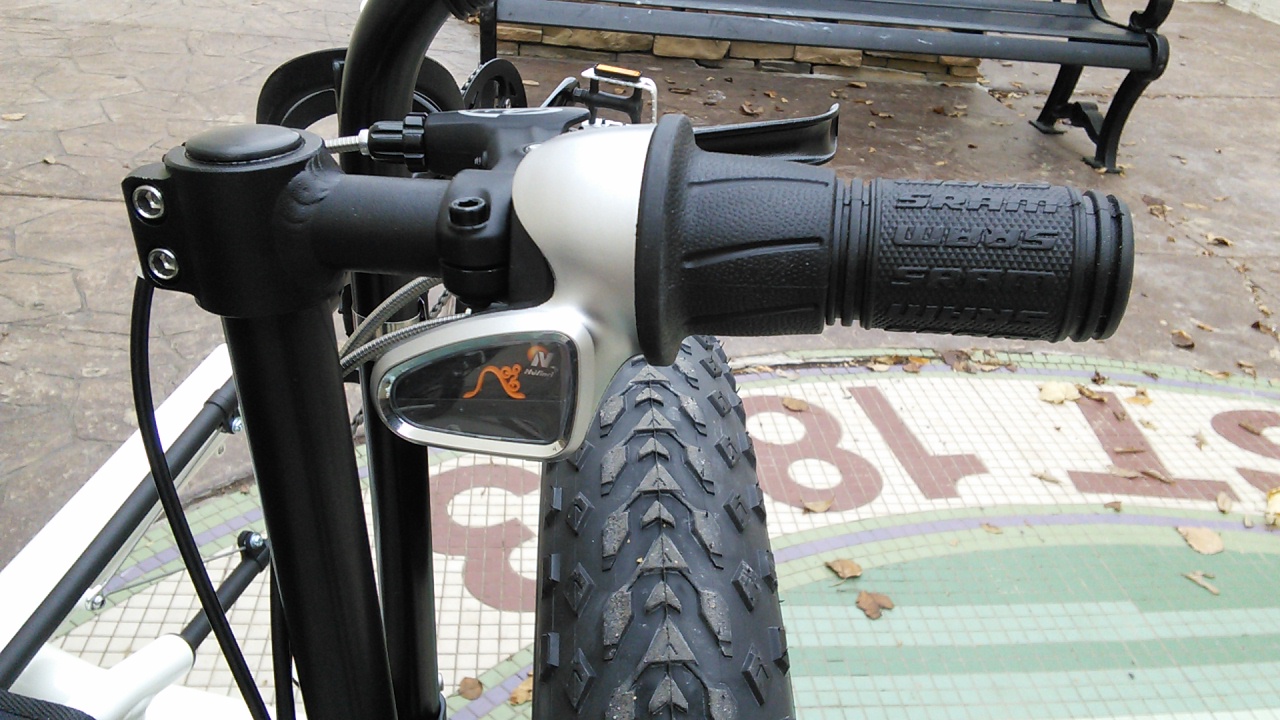 ---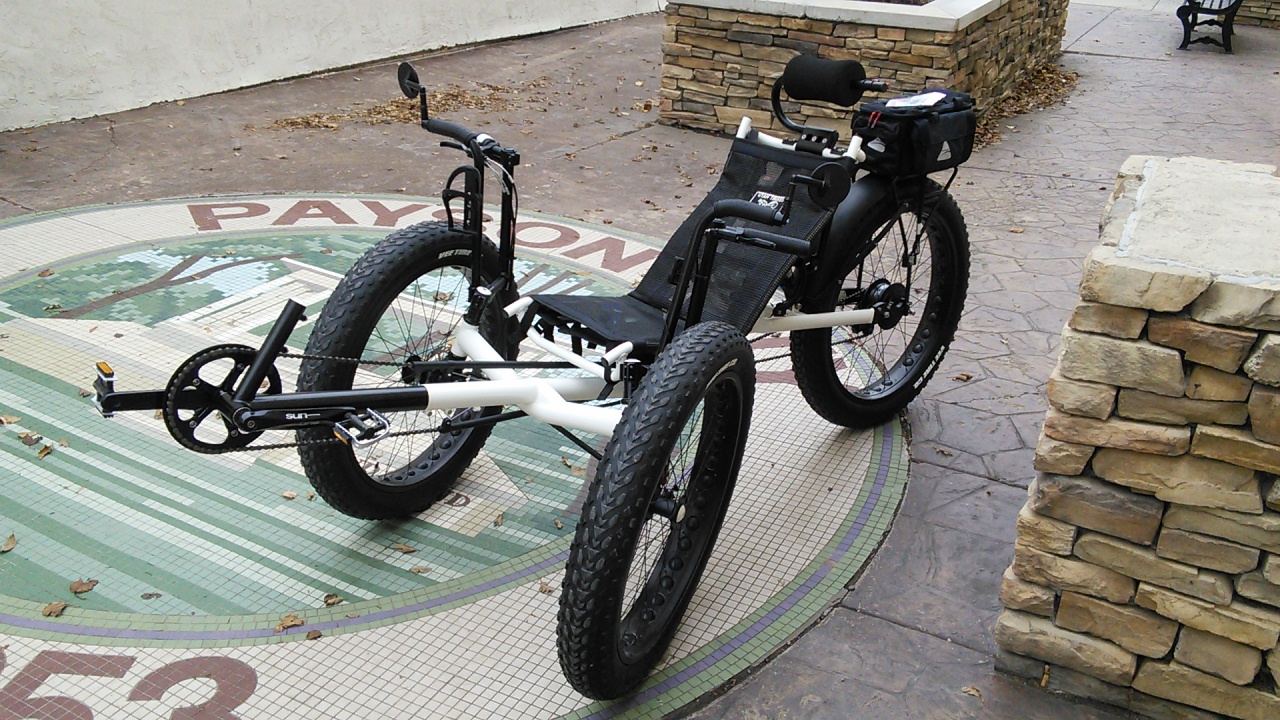 ---