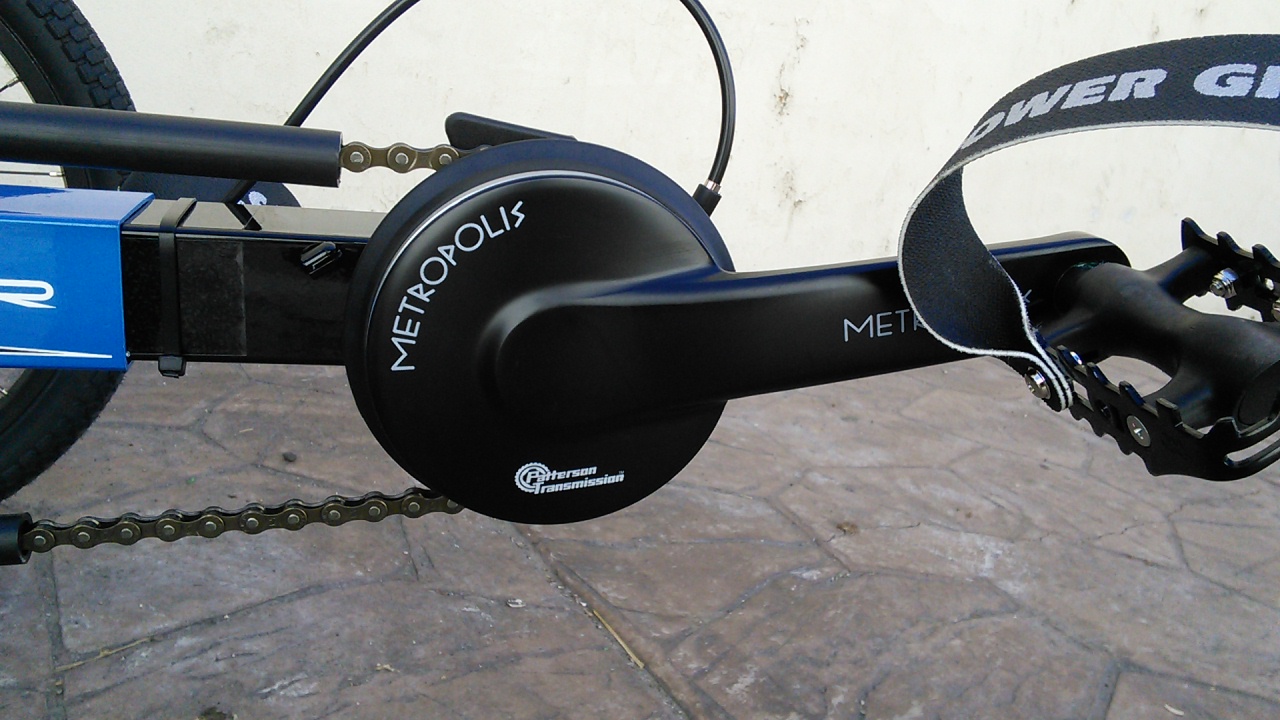 -
---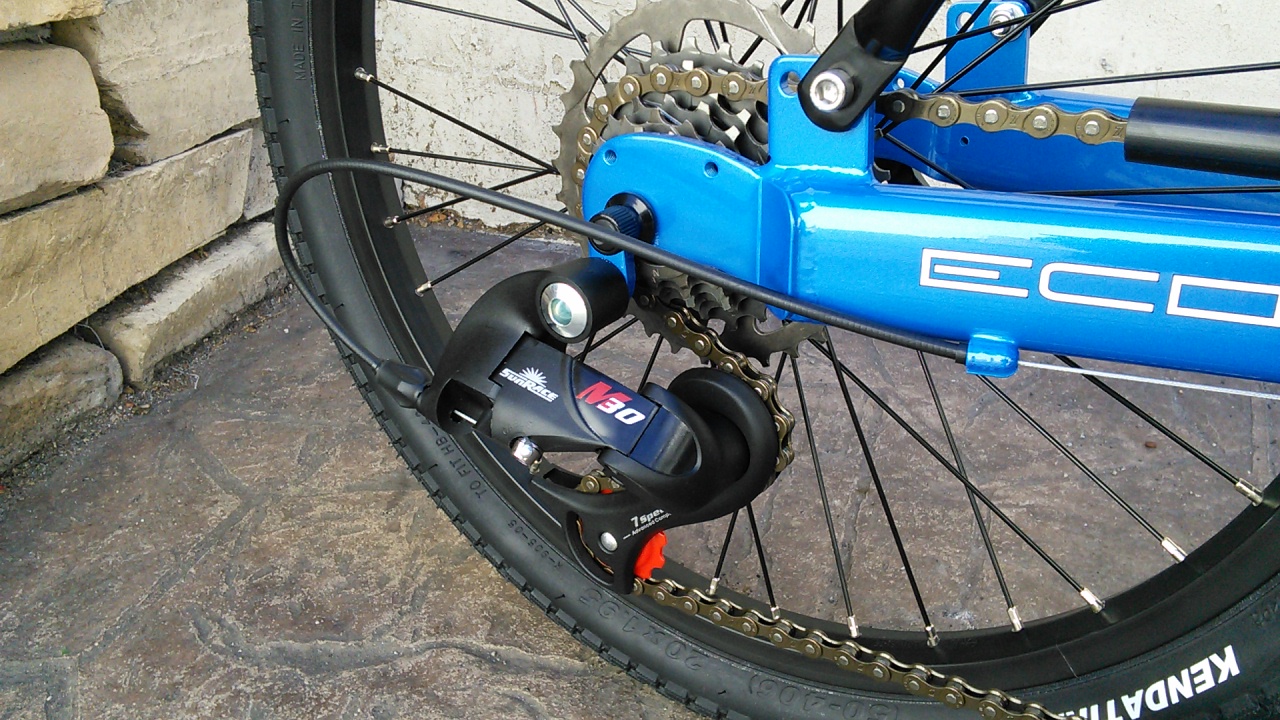 SunRace M30 7-Speed Direct Fit Rear Derailleur - SunRace M30 7-Speed Direct Fit Rear Derailleur Comes stock on Eco Tad SX Tadpole Trikes

---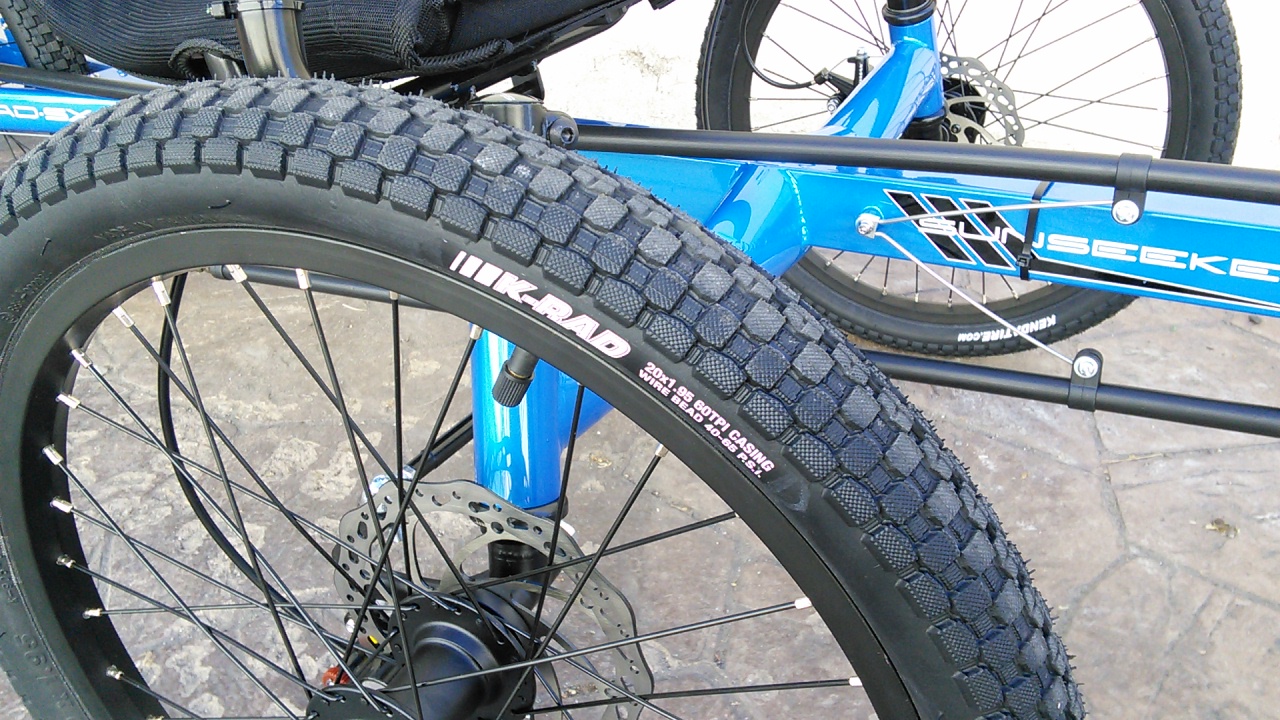 Kenda K-Rad 20x1.95 Steel Bead Tire - -Checkerboard-shaped knob design -Knurled tread surface for traction and control -Ribbing between knobs strengthens the casing -ISO Diameter: 406 -ISO Width: 50mm -PSI: 65

---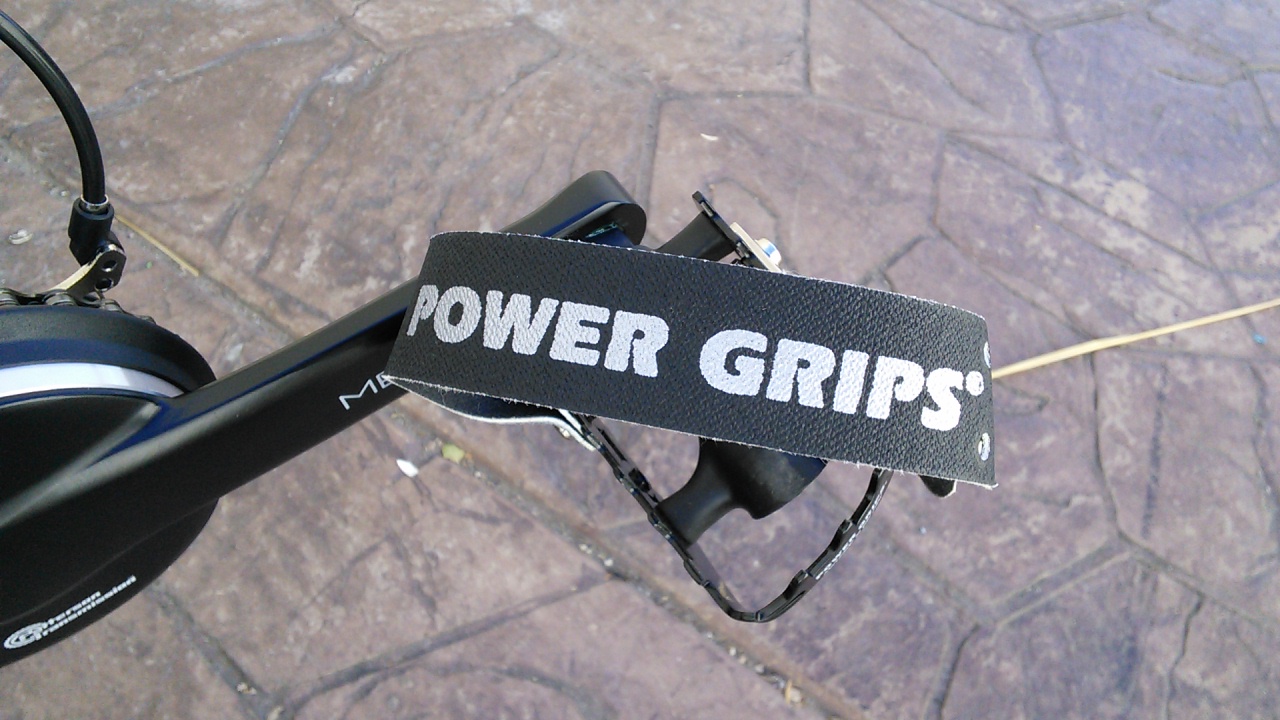 Power Grip Sport Pedal and Strap Set - Don't want to have your feet come off the pedals but don't want to wear special cycling shoes? Helping you avoid the hassle of special shoes, the Power Grip straps hold your feet securely on the pedals while wearing your favorite pair of sneakers. To use, just put your feet through the straps at an angle. When your foot straightens out the straps lock against your shoe. Simple and effective.

---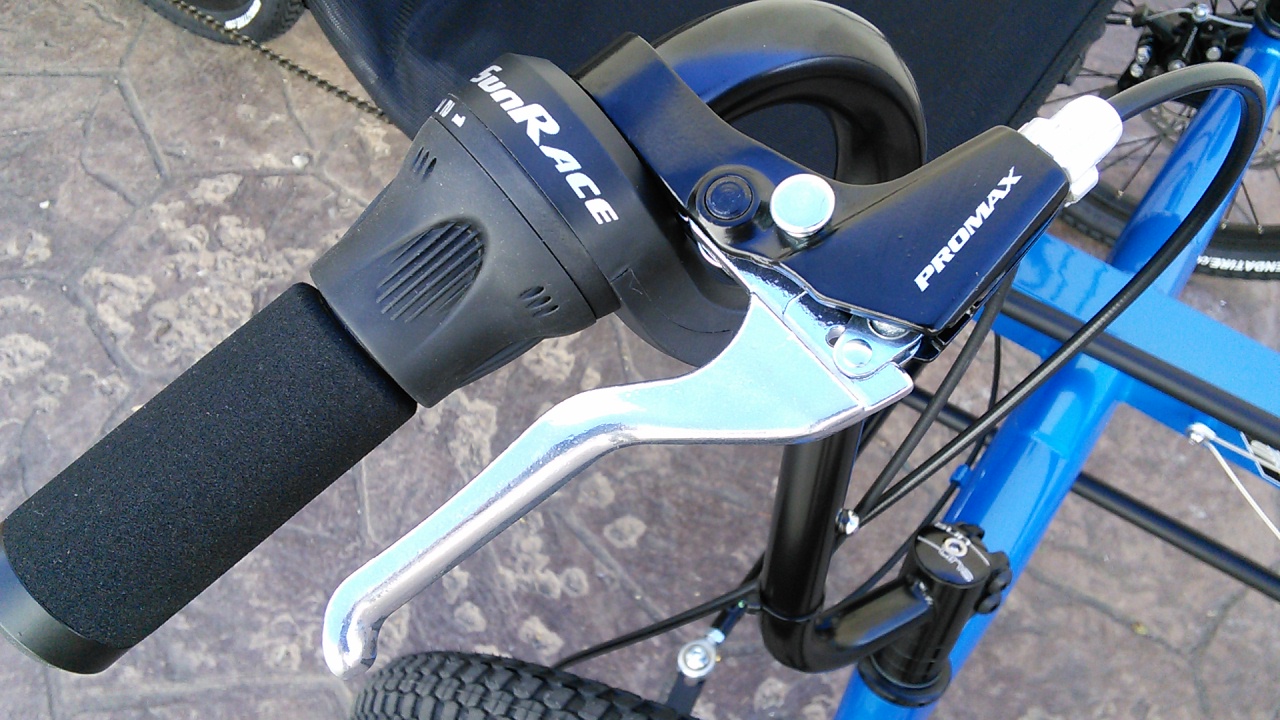 SunLite Locking Brake Lever Set - These locks act as parking brakes and replace having to use parking straps. Forget worrying about your trike rolling away, especially with two locking brakes instead of just one. We will install these on new trike orders or, if you already have your trike, you can install it yourself. -Designed for cantilever & caliper brakes -22.2mm (7/8") clamp -Forged alloy construction -3 finger design -Locking feature keeps brake engaged

---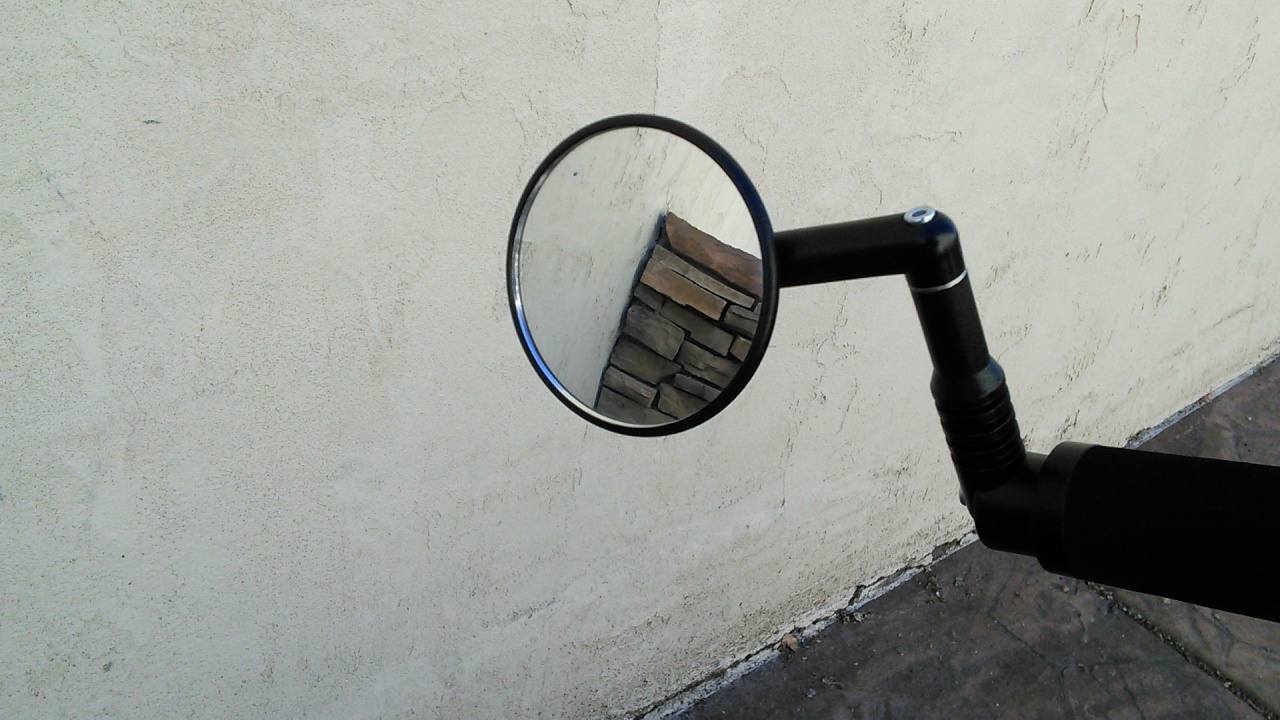 Mirrycle Mirror - The convex mirror with its wide field of view is adjustable to any viewing angle. -Fits inside handlebars with 15.2mm - 23.4mm inside diameters -Mounts in minutes with the wrench that is included -Bar end wedge attachment

---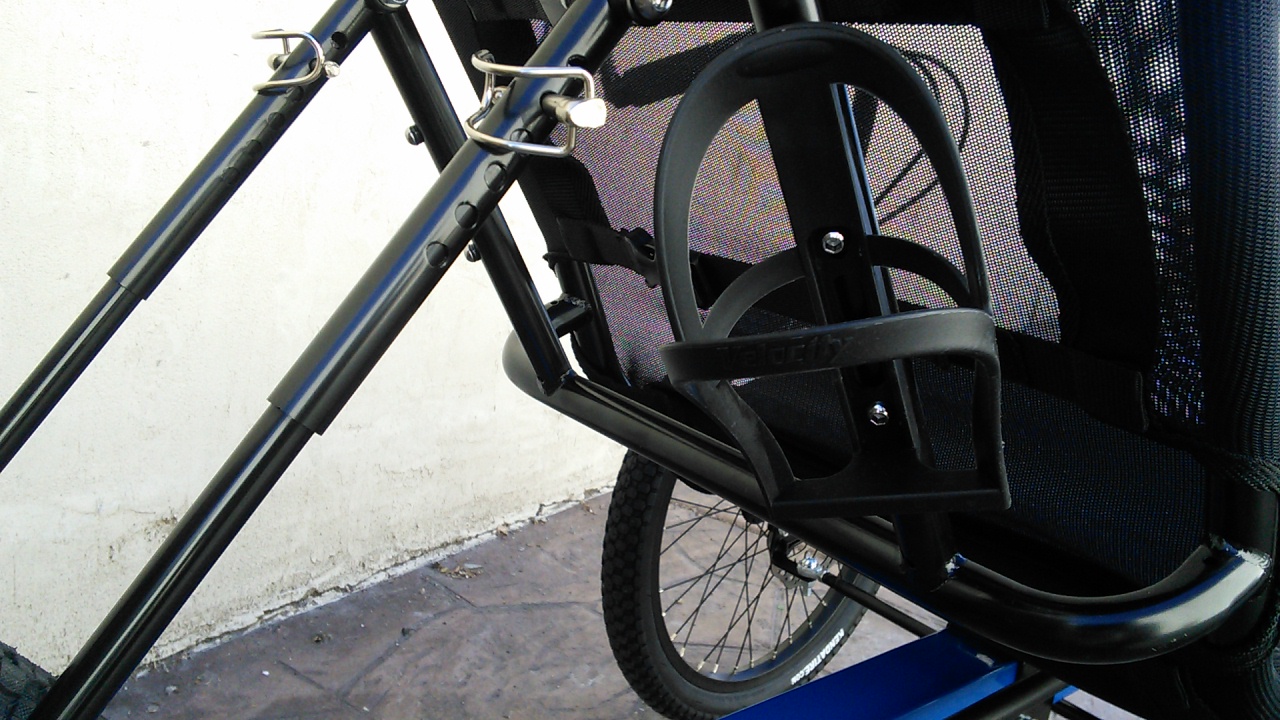 Velocity Bottle Trap Water Bottle Cage - Black - The Velocity water bottle cage is lighter than your average metal cage, and it's more effective in keeping your bottle with you. Featuring a more enclosed design, this cage is great for Recumbents that have a bad habit of throwing bottles out of standard cages.

---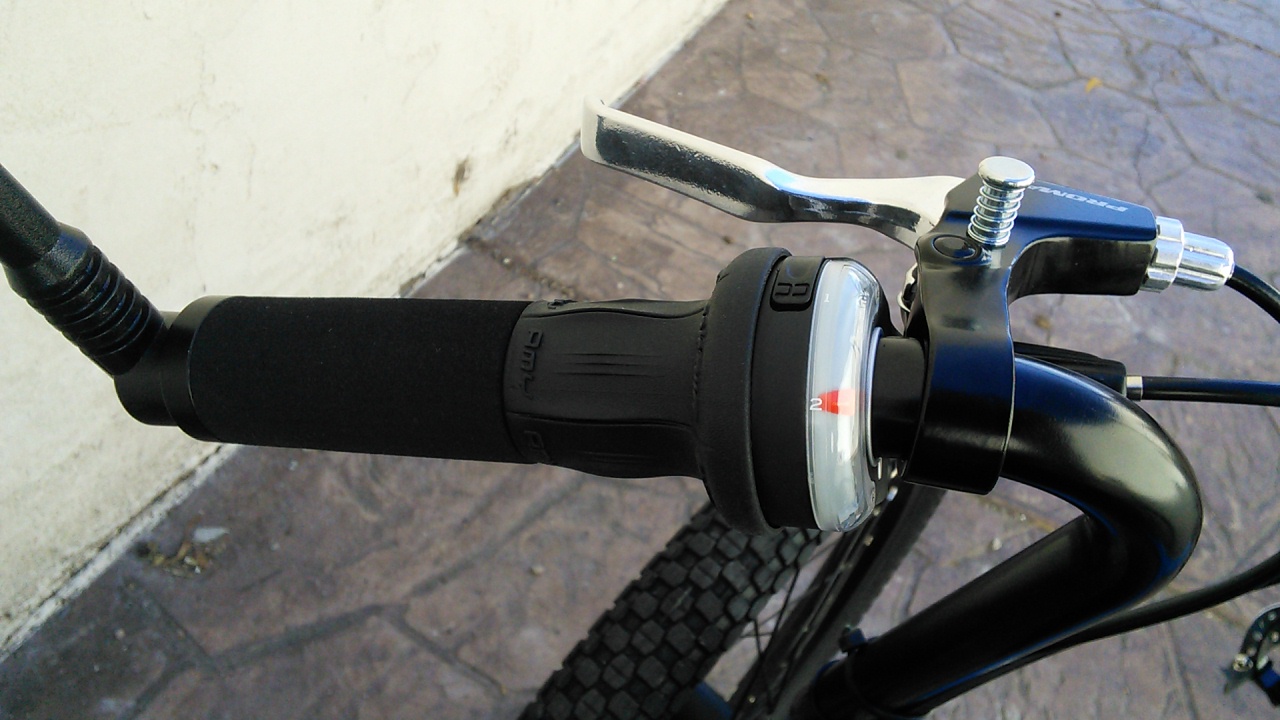 ---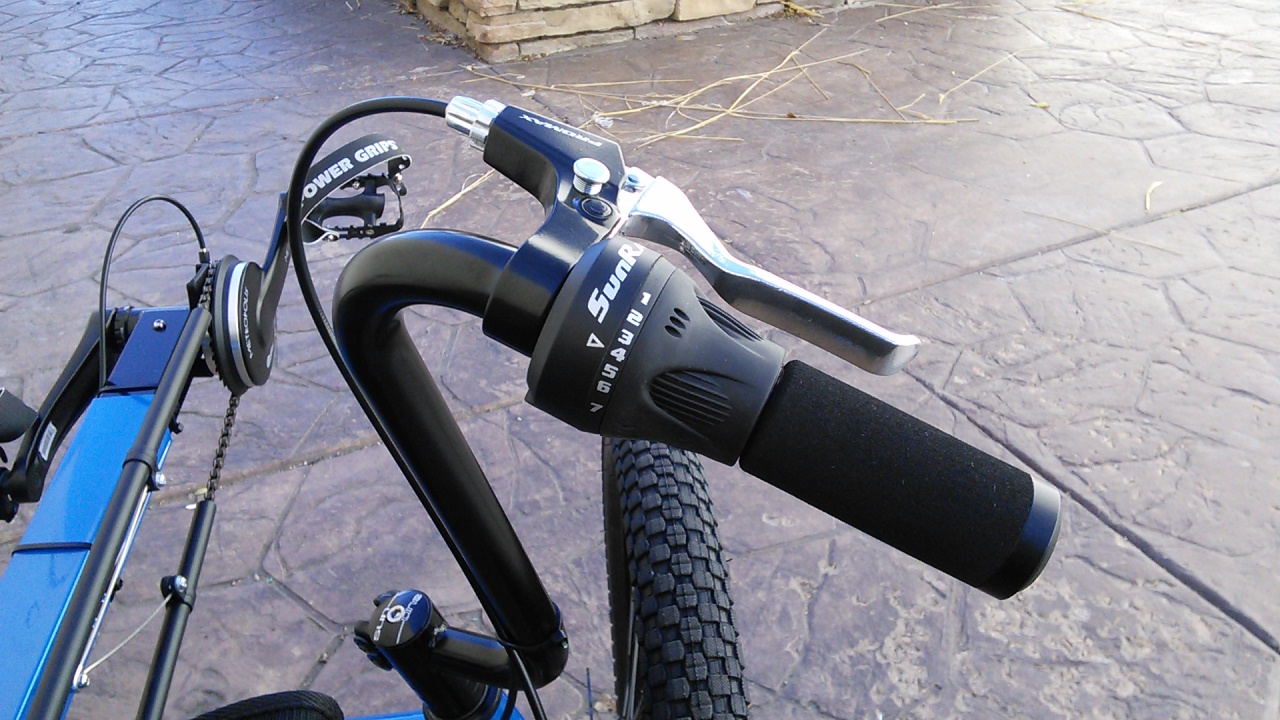 ---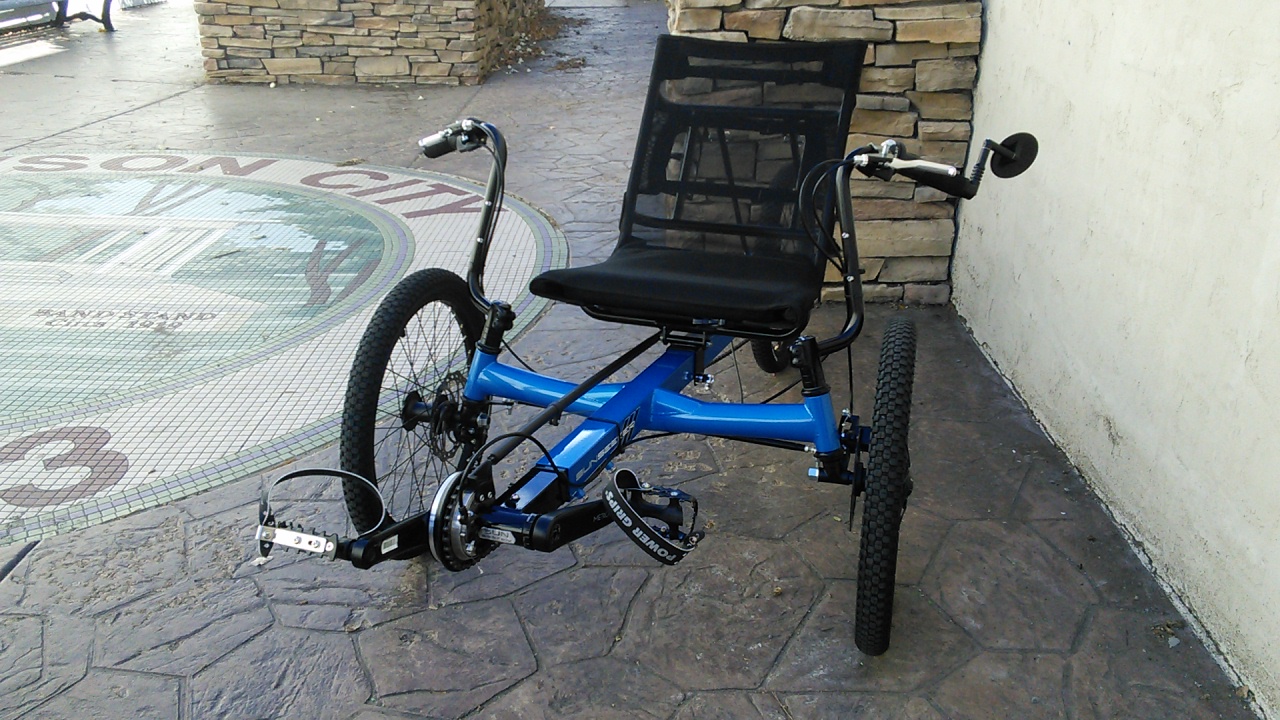 ---