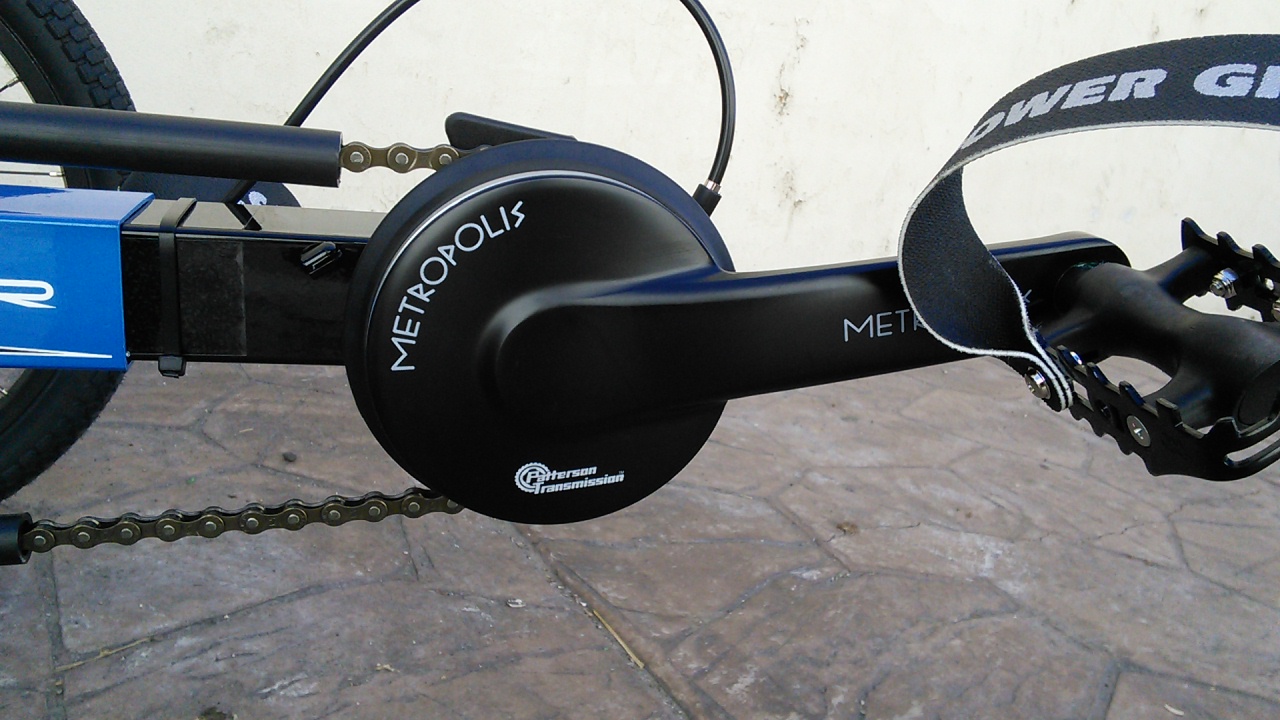 FSA Metropolis Patterson Crankset - 165mm Cranks - Black
- Front shifting will never be the same thanks to a great new invention by Sam Patterson - the inventor of Grip Shift. The Patterson Transmission delivers rocket fast front shifting every time. This invention will change the way you ride your bike. Now you can use your front shifter any time to get the gear you want right now. Secure and precise. Unaffected by pedal speed or load. Once you try it, you will never go back to multiple chain rings again. Works with any shifter. Requires torque plate and cable guide to work on most trikes.
---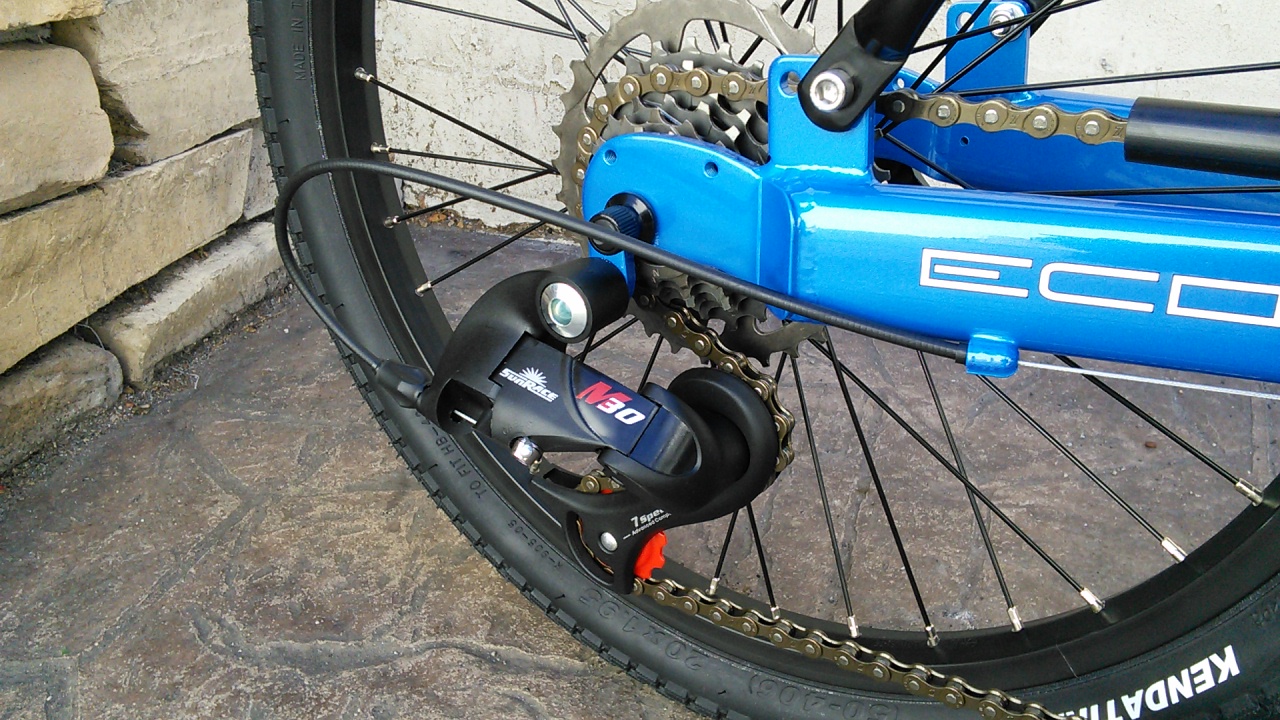 SunRace M30 7 Speed Direct Fit Rear Derailleur - SunRace M30 7 Speed Direct Fit Rear Derailleur

---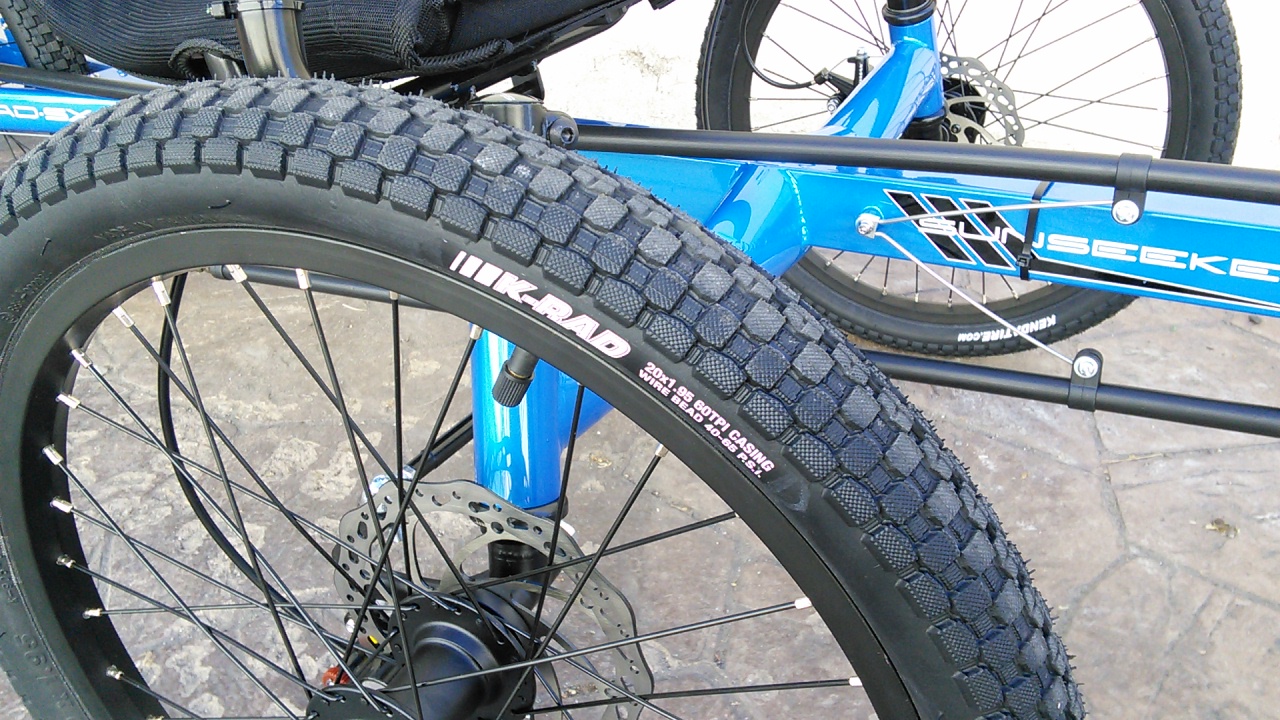 Kenda K-RAD 20x1.95 Tire - Checkerboard-shaped knob design. Knurled tread surface for traction and control. Ribbing between knobs strengthens the casing.

---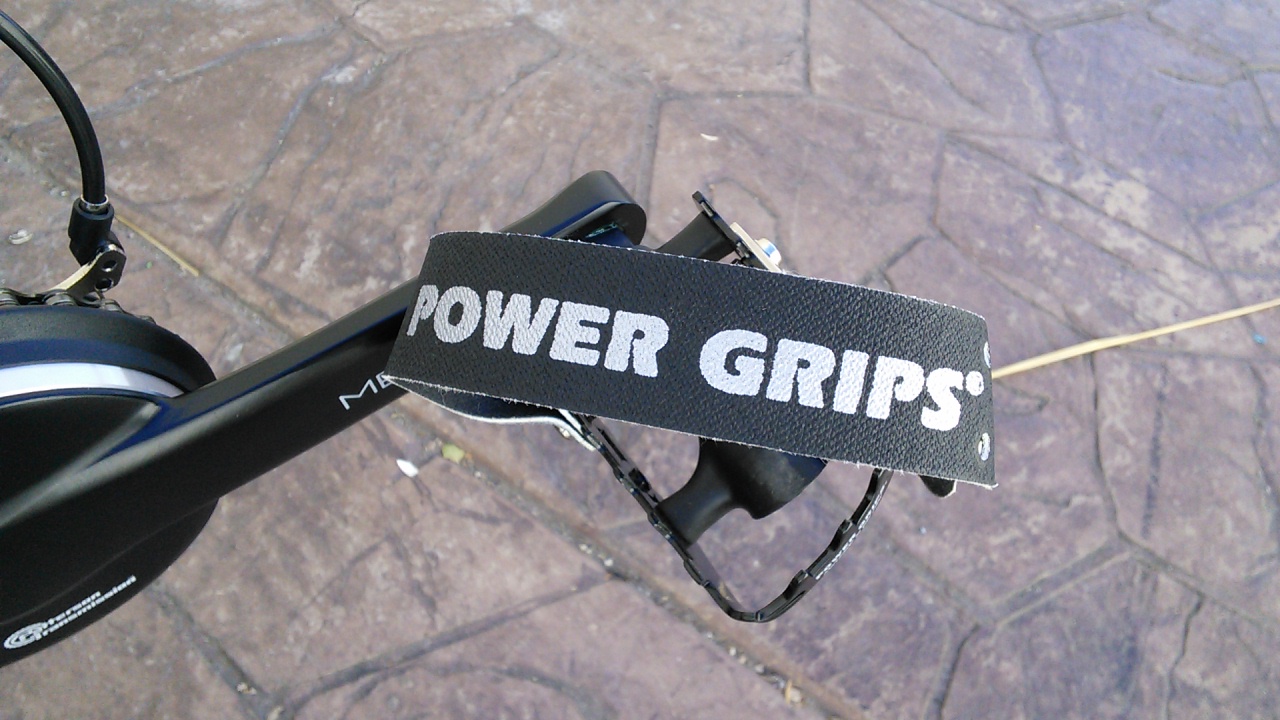 Power Grip Sport Pedal and Strap Set - Don't want to have your feet come off the pedals but don't want to wear special cycling shoes? Helping you avoid the hassle of special shoes, the Power Grip straps hold your feet securely on the pedals while wearing your favorite pair of sneakers. To use, just put your feet through the straps at an angle. When your foot straightens out the straps lock against your shoe. Simple and effective.

---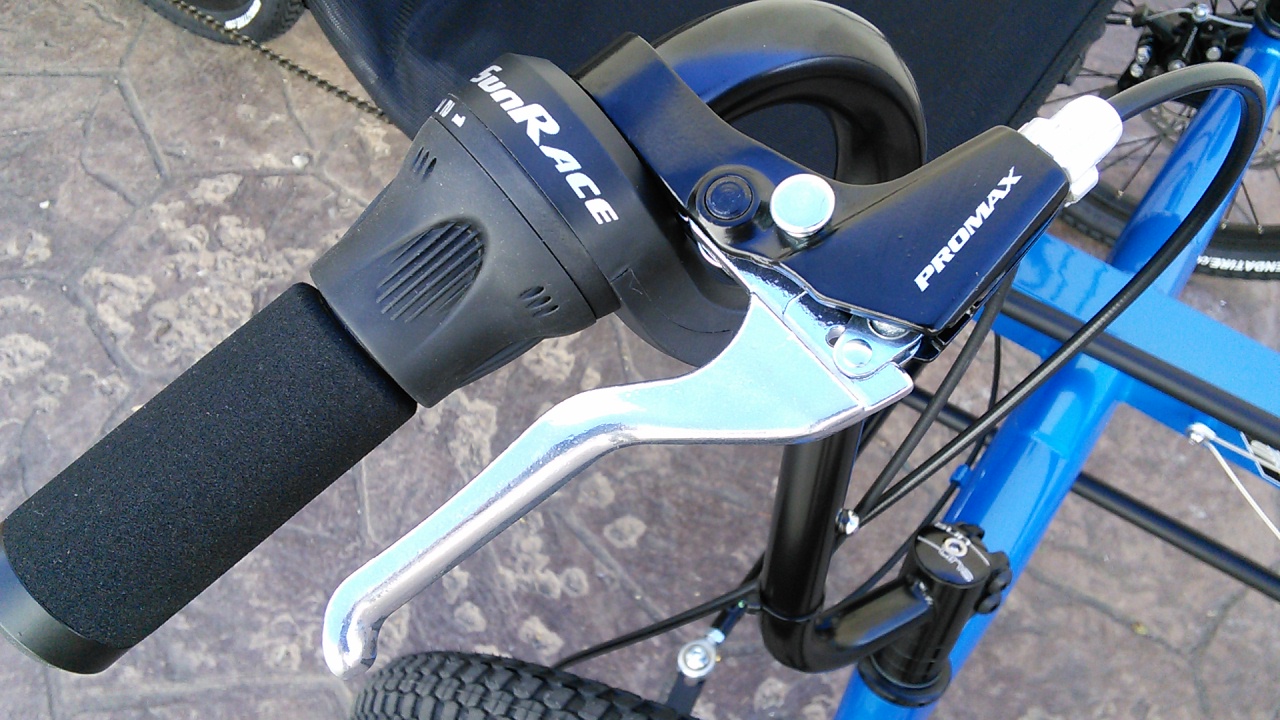 SunLite Locking Brake Lever Set - These locks act as parking brakes and replace having to use parking straps. Forget worrying about your trike rolling away, especially with two locking brakes instead of just one. We will install these on new trike orders or, if you already have your trike, you can install it yourself.

---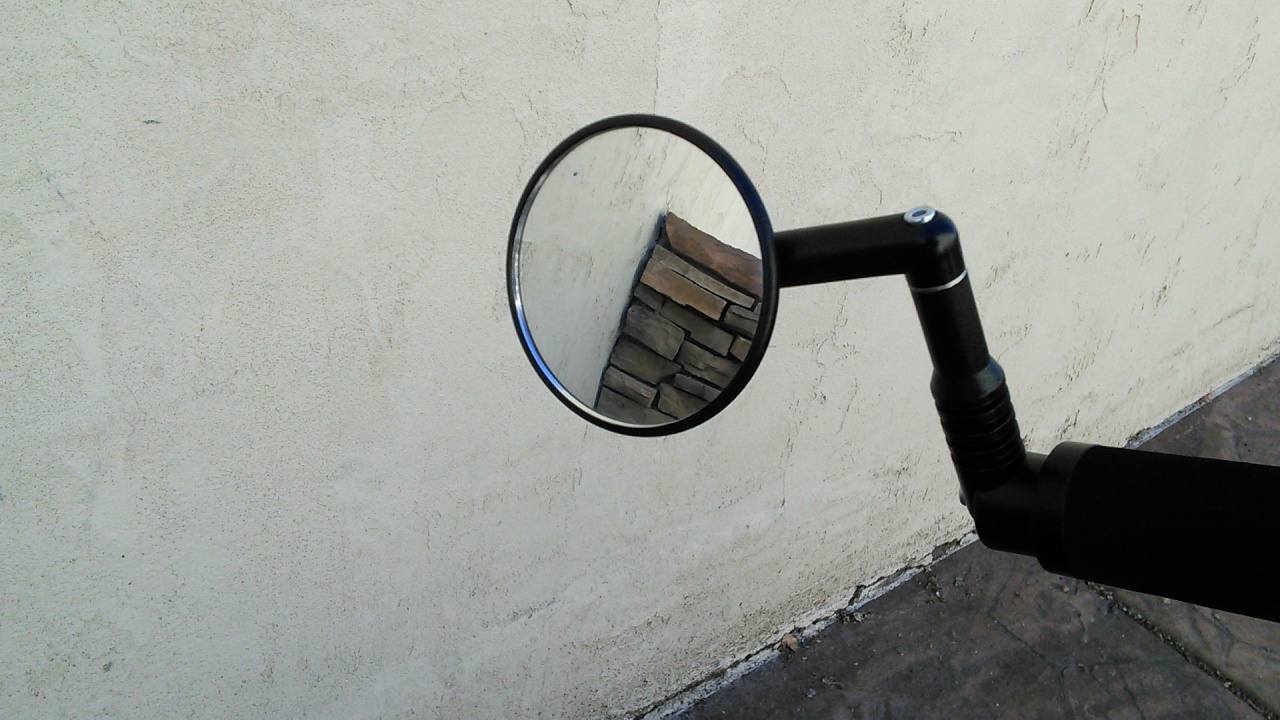 Mirrycle Rear View Mirror - The Mirrycle Rear View Mirror is a must-have accessory for any avid triker. The articulating wedge fastens the mirror directly to the end of your handlebar without interfering with your grip. With a 3" diameter, the convex glass gives you a wide view of what's behind you so you can ride more defensively. Because it has been built with 3 pivot points, it can be adjusted to any angle. But be careful! Objects in mirror are closer than they appear.

---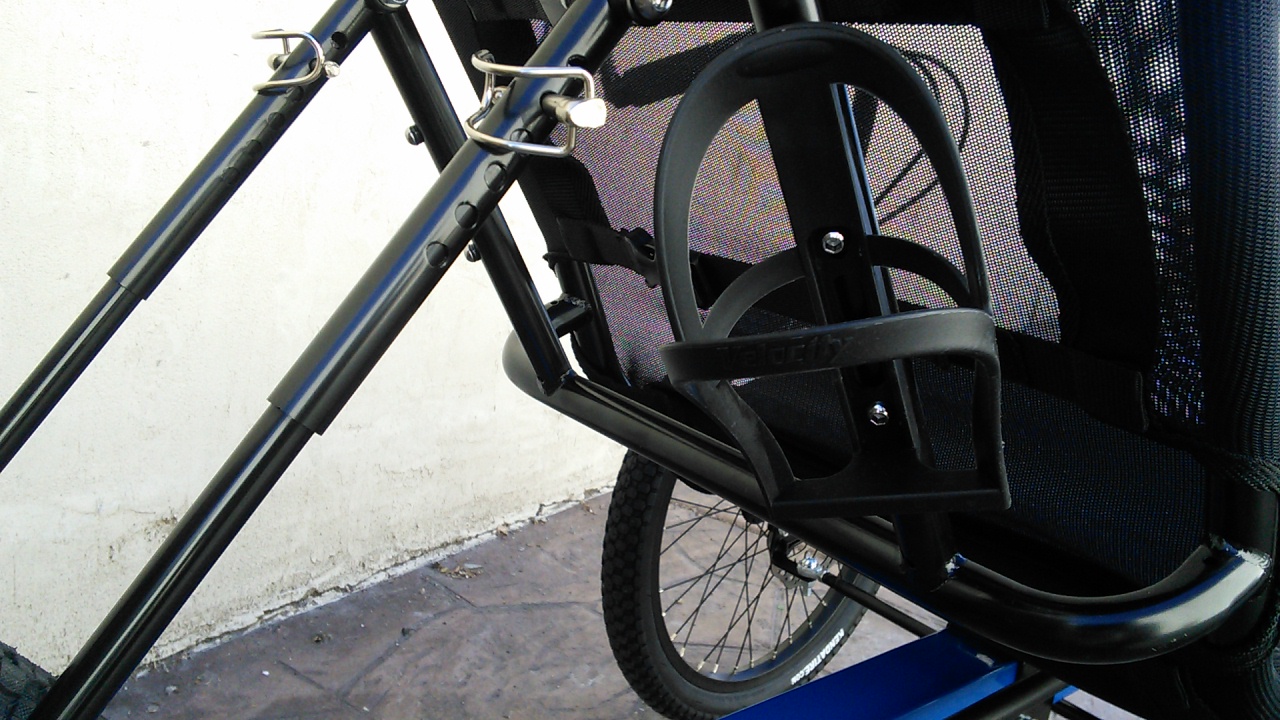 Velocity Water Bottle Cage (Black) - The Velocity water bottle cage is lighter than your average metal cage, and it's more effective in keeping your bottle with you. Featuring a more enclosed design, this cage is great for Recumbents that have a bad habit of throwing bottles out of standard cages.

---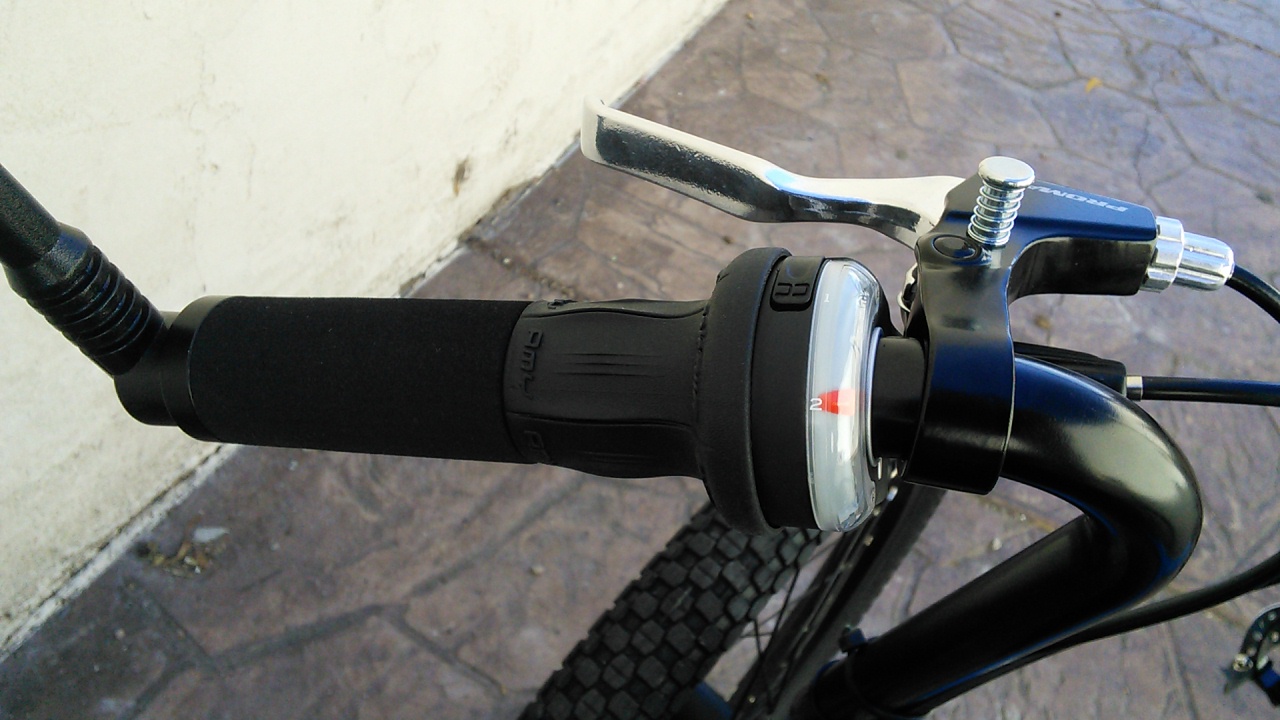 ---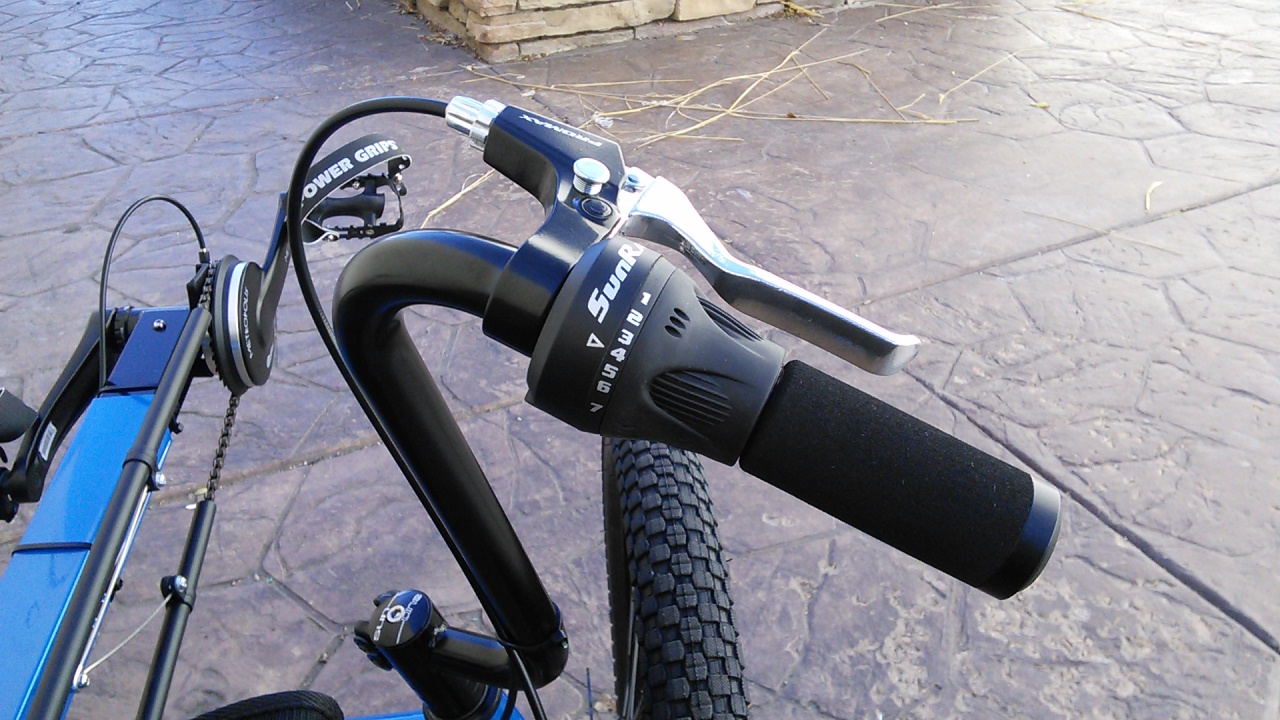 ---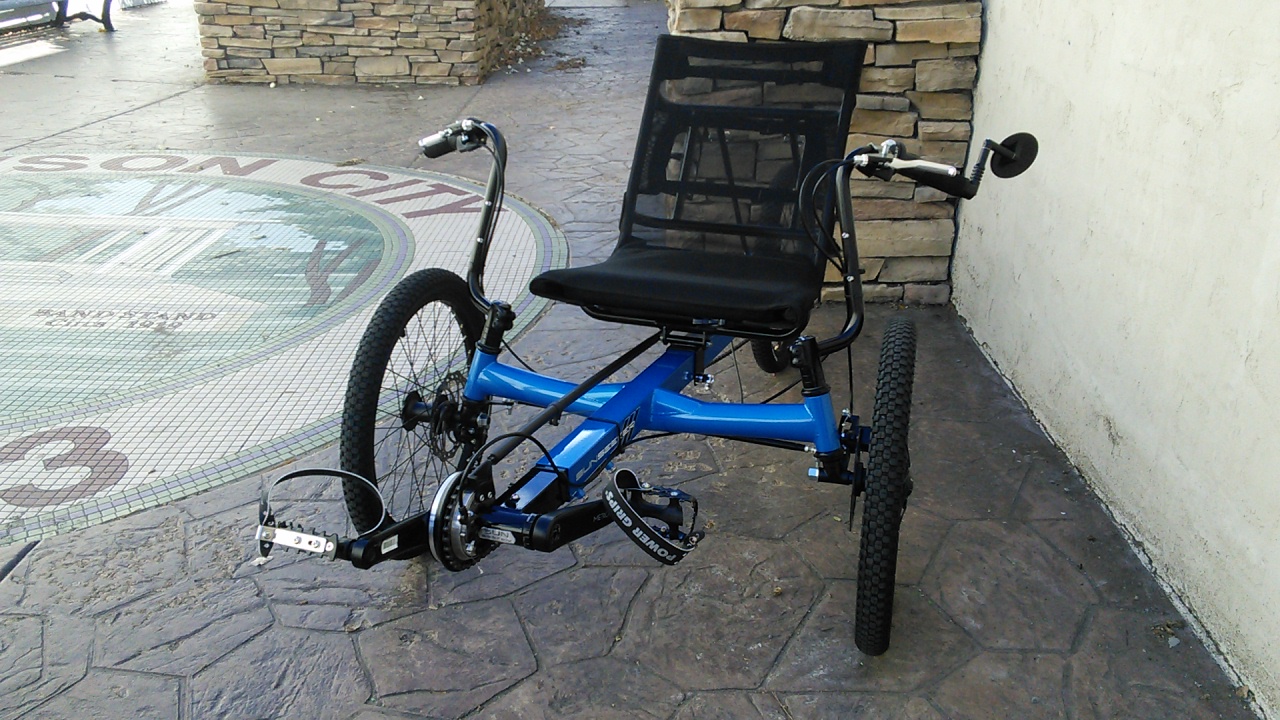 ---