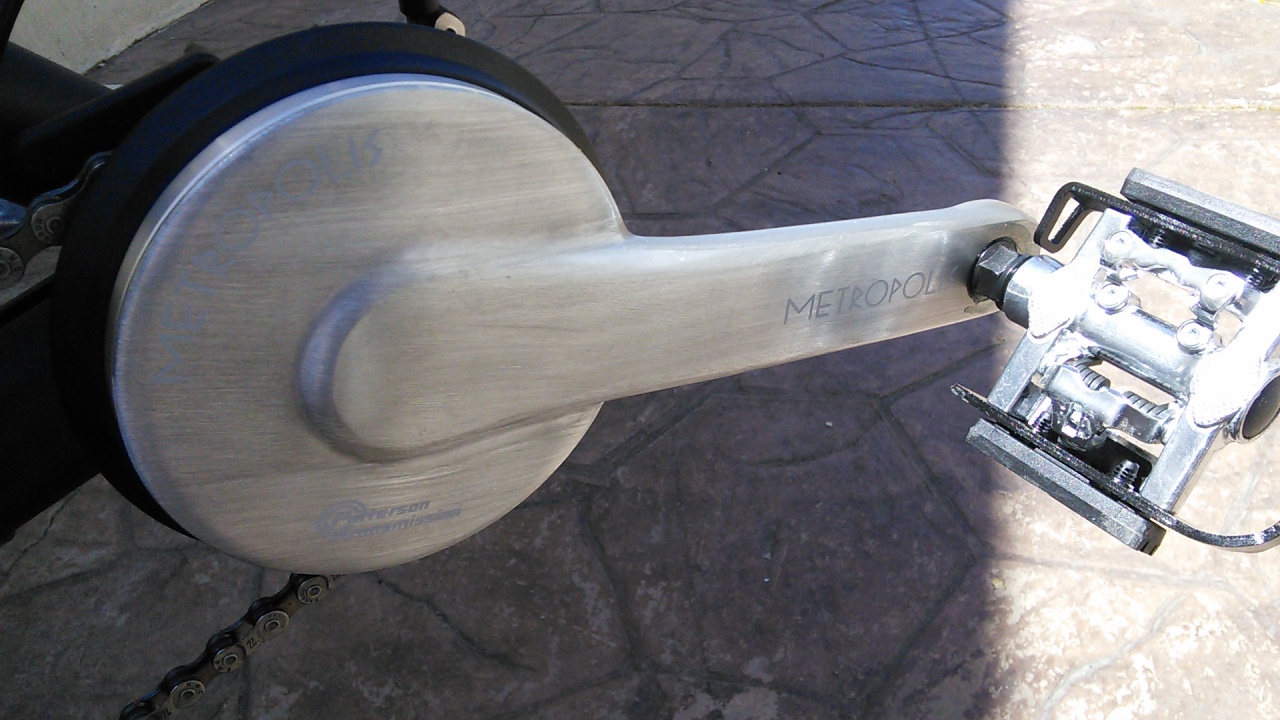 FSA Metropolis Patterson Crankset - 170mm Cranks - Silver
- Front shifting will never be the same thanks to a great new invention by Sam Patterson - the inventor of Grip Shift. The Patterson Transmission delivers rocket fast front shifting every time. This invention will change the way you ride your bike. Now you can use your front shifter any time to get the gear you want right now. Secure and precise. Unaffected by pedal speed or load. Once you try it, you will never go back to multiple chain rings again. Works with any shifter. Requires torque plate and cable guide to work on most trikes.
---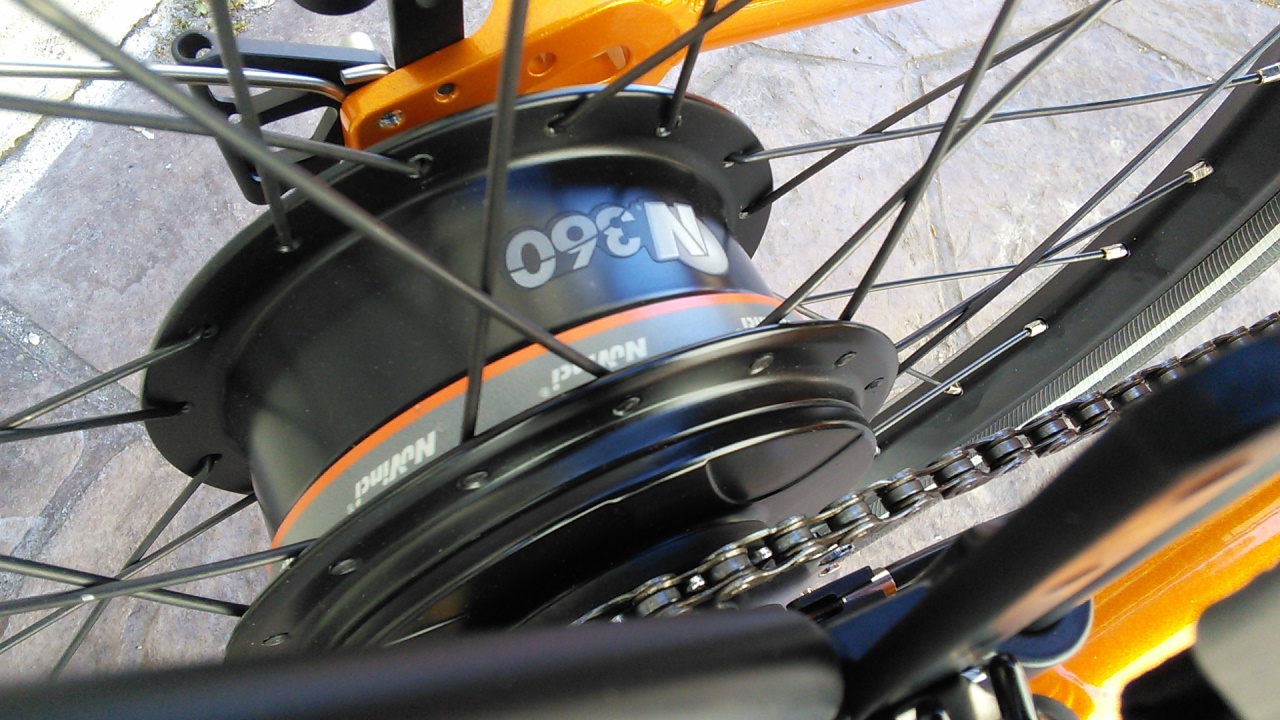 Nuvinci N360 CVP Wheel Drivetrain Transmission with Tensioner and Chain - The Nuvinci N360 is so smooth because it has no gears. This Constantly Variable Planetary Transmission uses ball bearings to achieve a 360% gear range. Setup includes Origin8 Tensioner and drive sprocket

---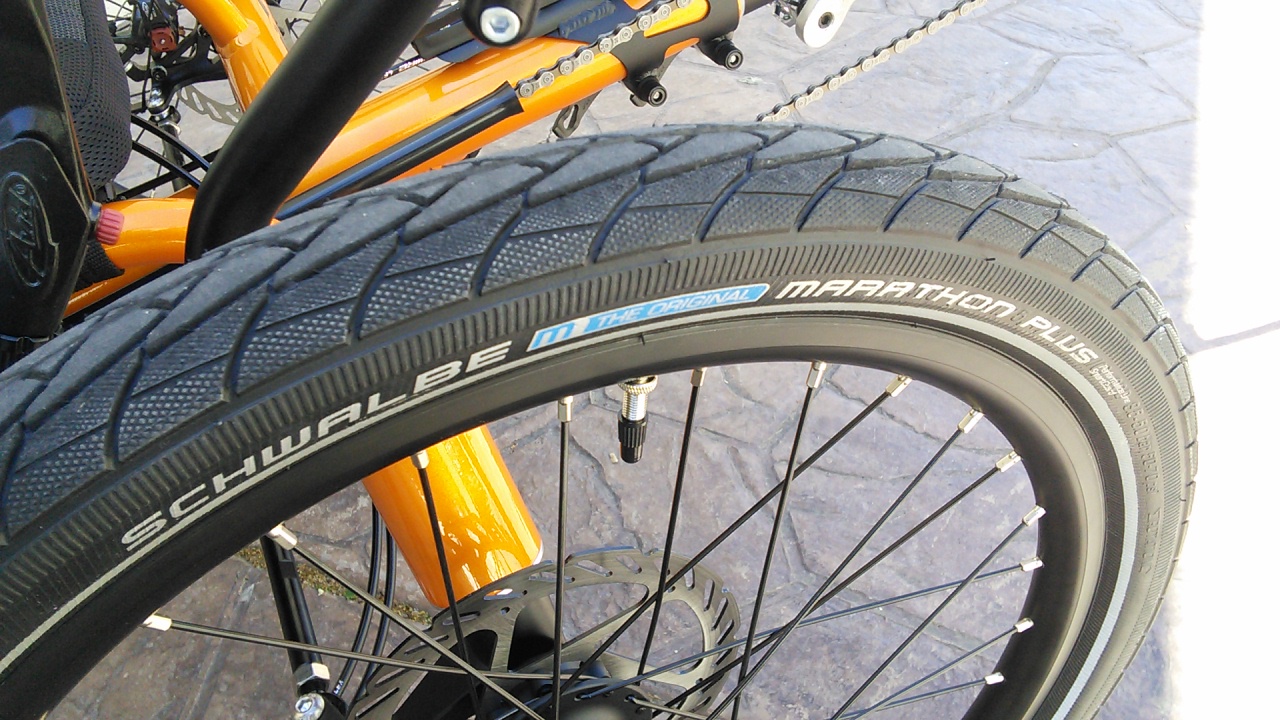 Schwalbe Marathon Plus 20x1.75 (47-406) HS440 Tire - The smoothness of a pneumatic the durability of a solid tire. The Marathon plus tire has a thick protective liner to keep foreign objects from reaching the tube. The fact this tire is still pneumatic keeps the ride nice and smooth.

---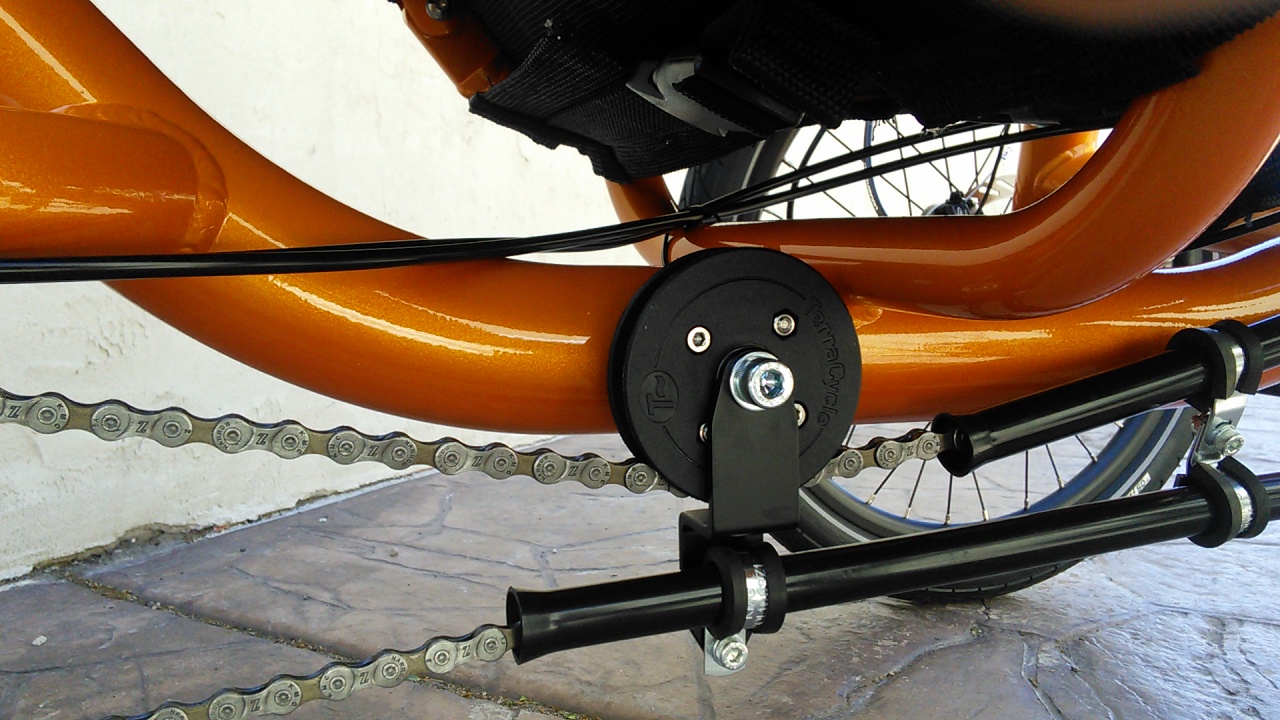 TerraCycle Sport Power Idler - The TerraCycle Sport Power Idler is the second best power idler on the market (second only to the Elite Power Idler). With aerospace grade ballistic nylon side plates, tough metal core, durable aluminum cog and top of the line ABEC-7 steel bearings, this rugged, workhorse idler will give you years of trouble-free improved drivetrain performance. It's solid, it's quiet, and, quite frankly, it's beautiful. For miles and miles, the Sport Power Idler will prove itself a reliable, quality addition to your recumbent.

---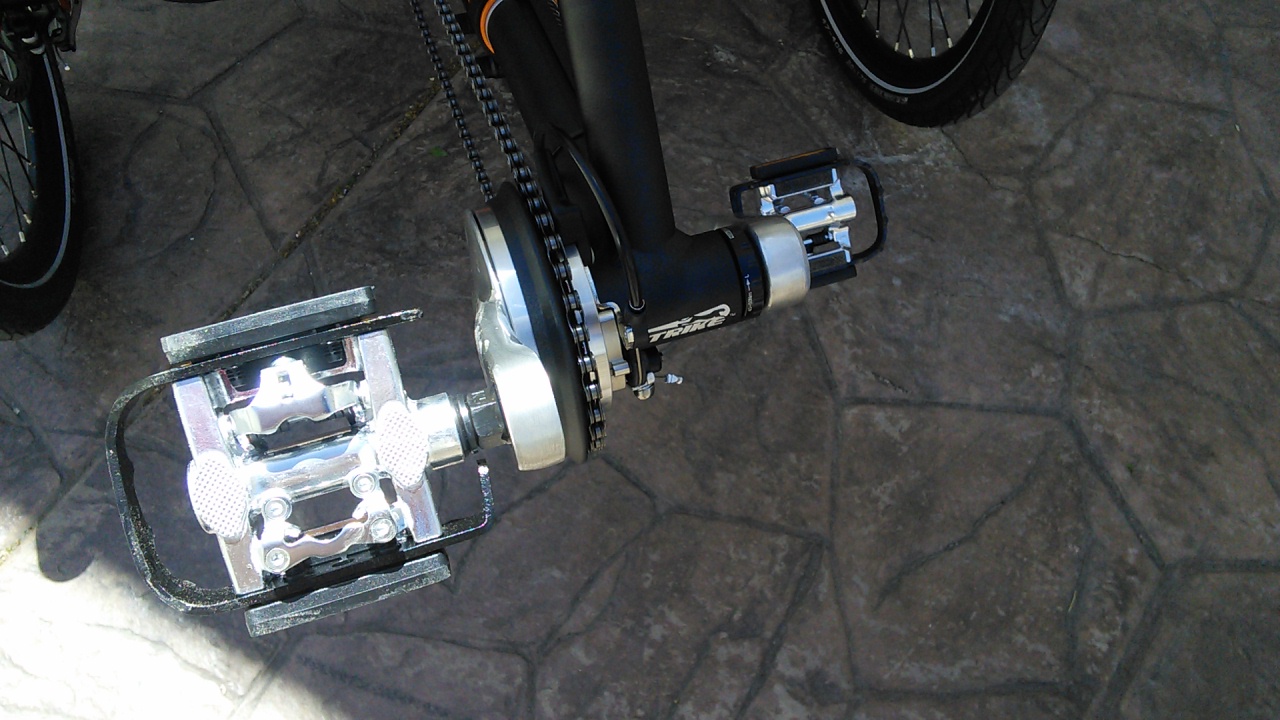 SunLite SGL Clipless Combo Pedals - Shimano SPD compatible. Flat side with rubber insert for traction. Toe clip compatible on non-SPD side. Chromoly spindle. Forged alloy body. 420g pair.

---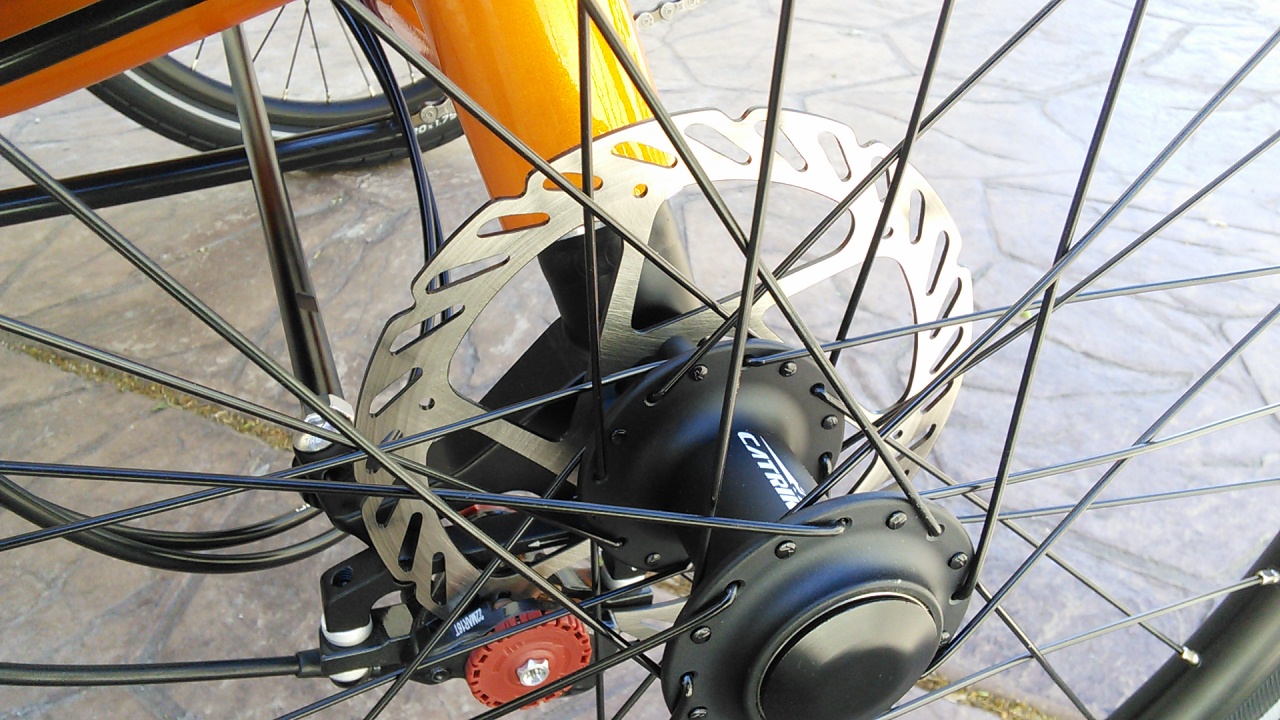 Avid BB7 Front Disc Brake Kit (pair) - This kit includes everything you need to upgrade your trike's brake system to the best mechanical disc brake system available. Perfect for for any homebuilds.

---
---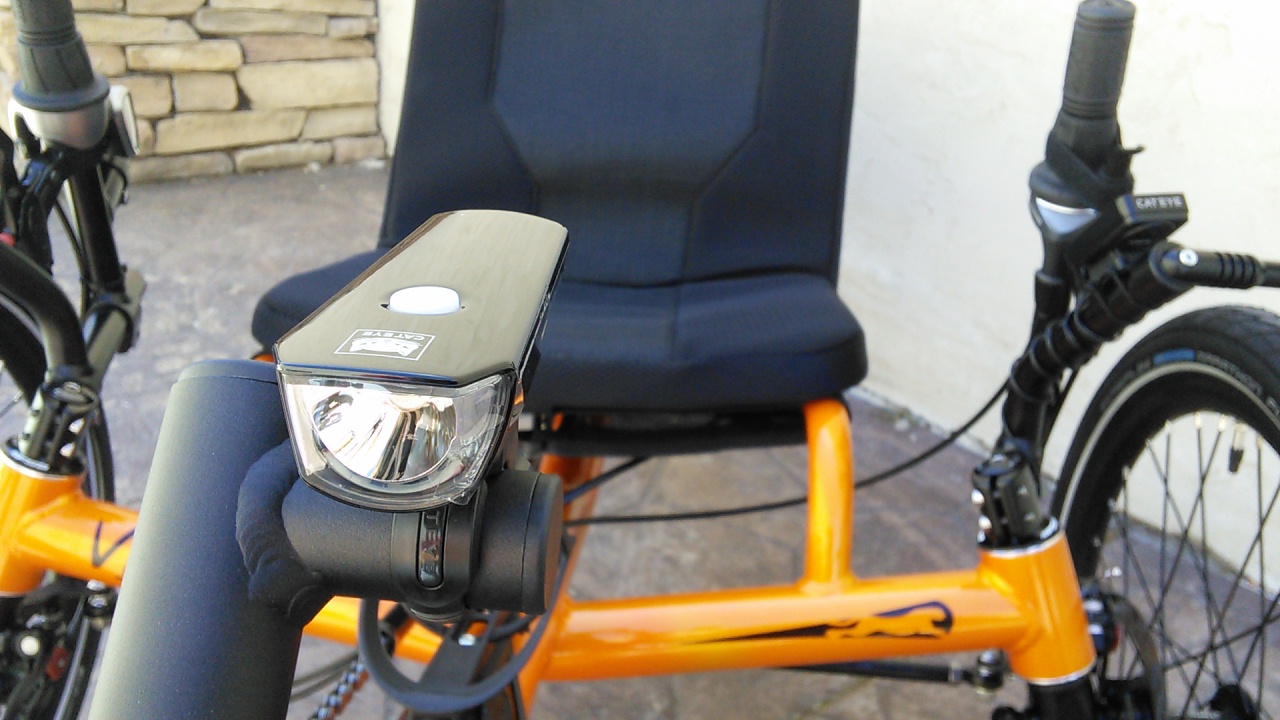 Cateye Volt 100 Rechargeable Headlight - Don't Let the Dark Stop You! The USB rechargeable Volt 100 headlight features a 100 lumen output and three modes: High, Low, and Flashing. Handlebar and helmet mountable, the Volt 100 is compact and easy to remove from the bracket, so you can take it off at your destination and stash it away until the ride home. The smartly designed bezel provides excellent side visibility. The Volt 100. Designed for Urban Riding.

---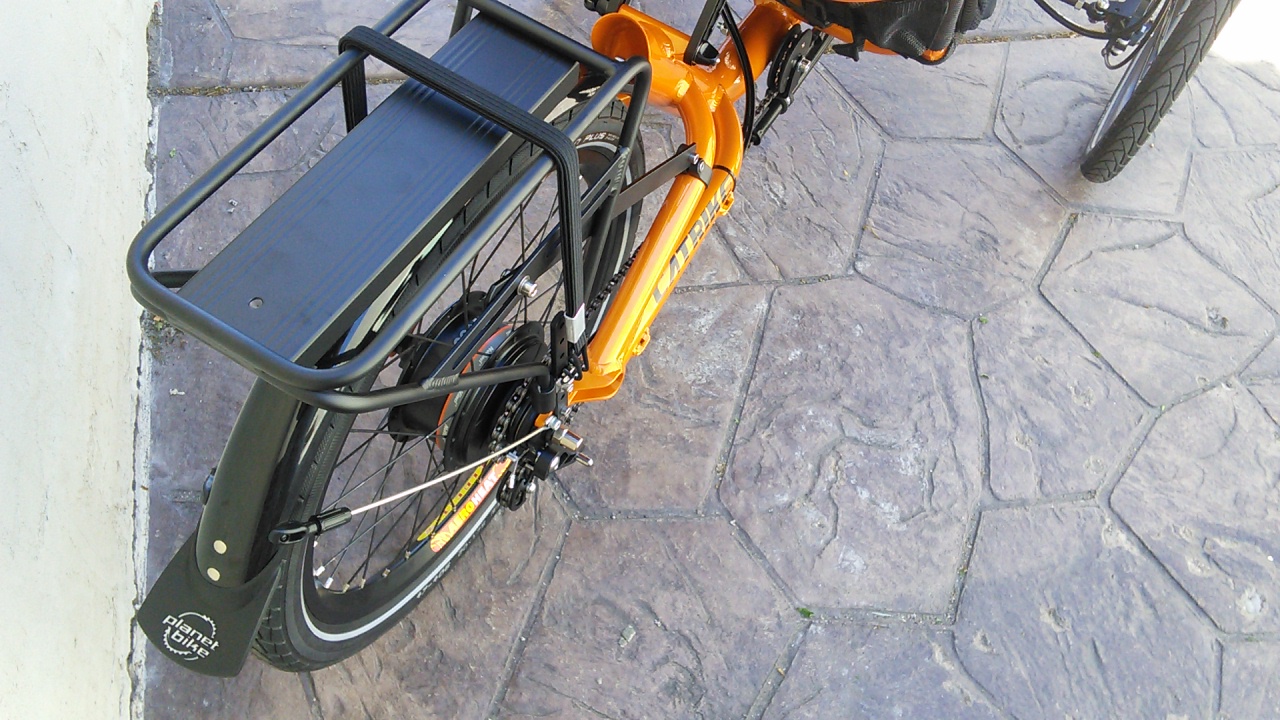 Utah Trikes Rack with Catrike Mounting Hardware - Our custom adjustable rack comes with the clamps you need to connect it to any of the Catrike models. It fits on 20-inch models like the Catrike Villager and Trail and also on the larger models like the Expedition and the 700, allowing you to carry up to 65 lbs of extra cargo!

---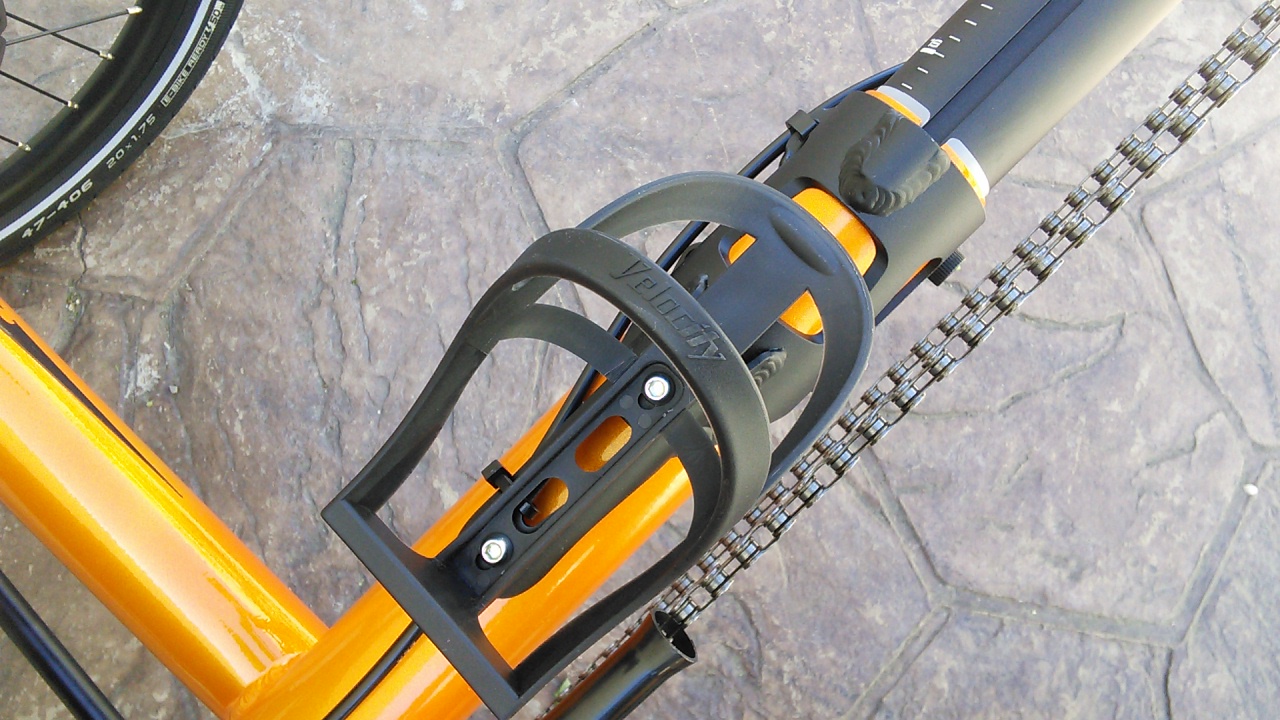 Velocity Water Bottle Cage (Black) - The Velocity water bottle cage is lighter than your average metal cage, and it's more effective in keeping your bottle with you. Featuring a more enclosed design, this cage is great for Recumbents that have a bad habit of throwing bottles out of standard cages.

---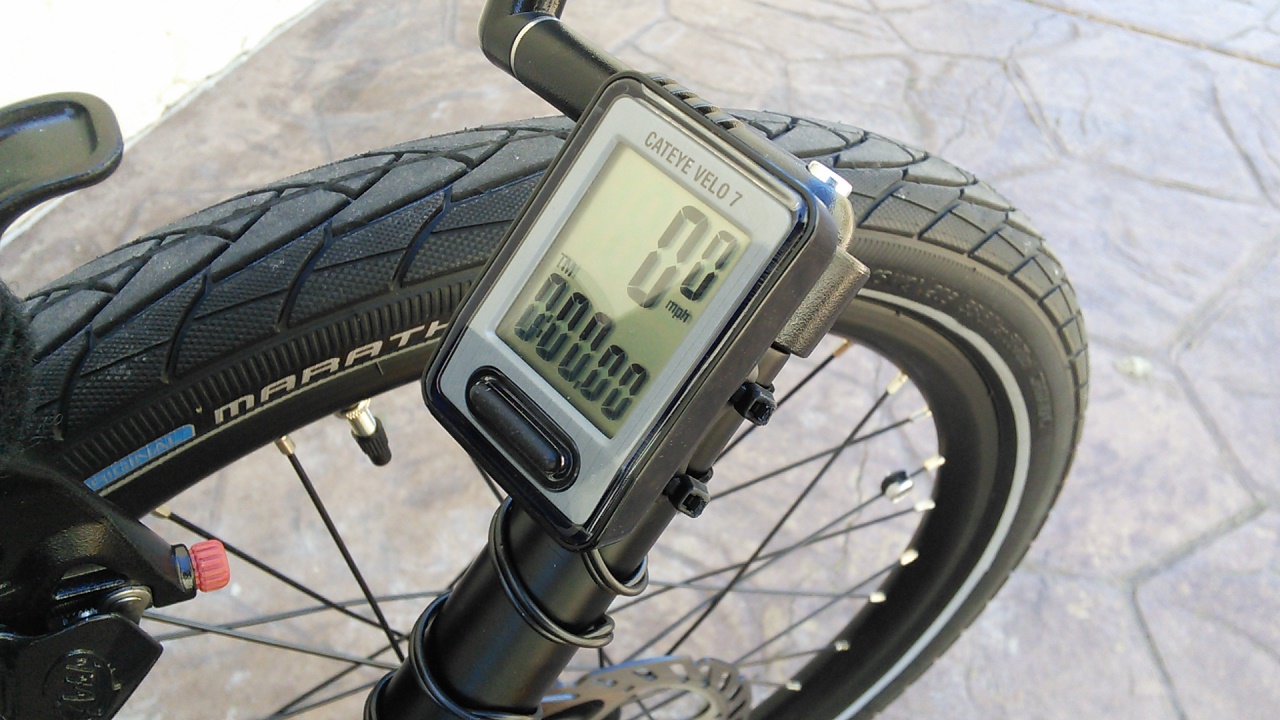 Cateye Velo 7 CC-VL520 Wired Computer - The Velo 7 is a new computer from Cateye. A wired computer that's easy to use with it's single button control panel.It's got 7 different functions: Current, Average, and Maximum Speed, Total Distance, Elapsed Time, and Clock. And it also has 4 different features: Pace Arrow, Auto Start/Stop, Zip Tie Mount Compatibility, and Simple Tire Size Compatibility.To meet all the needs you'll have in a biking computer.

---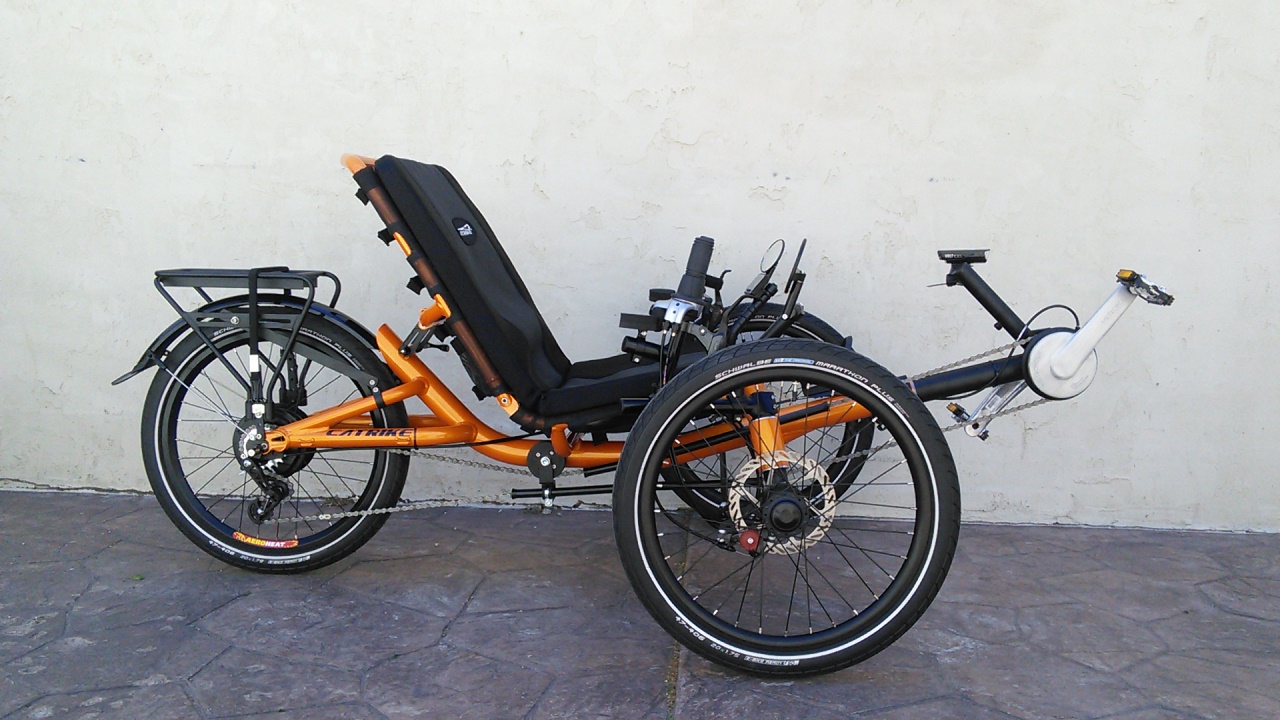 ---