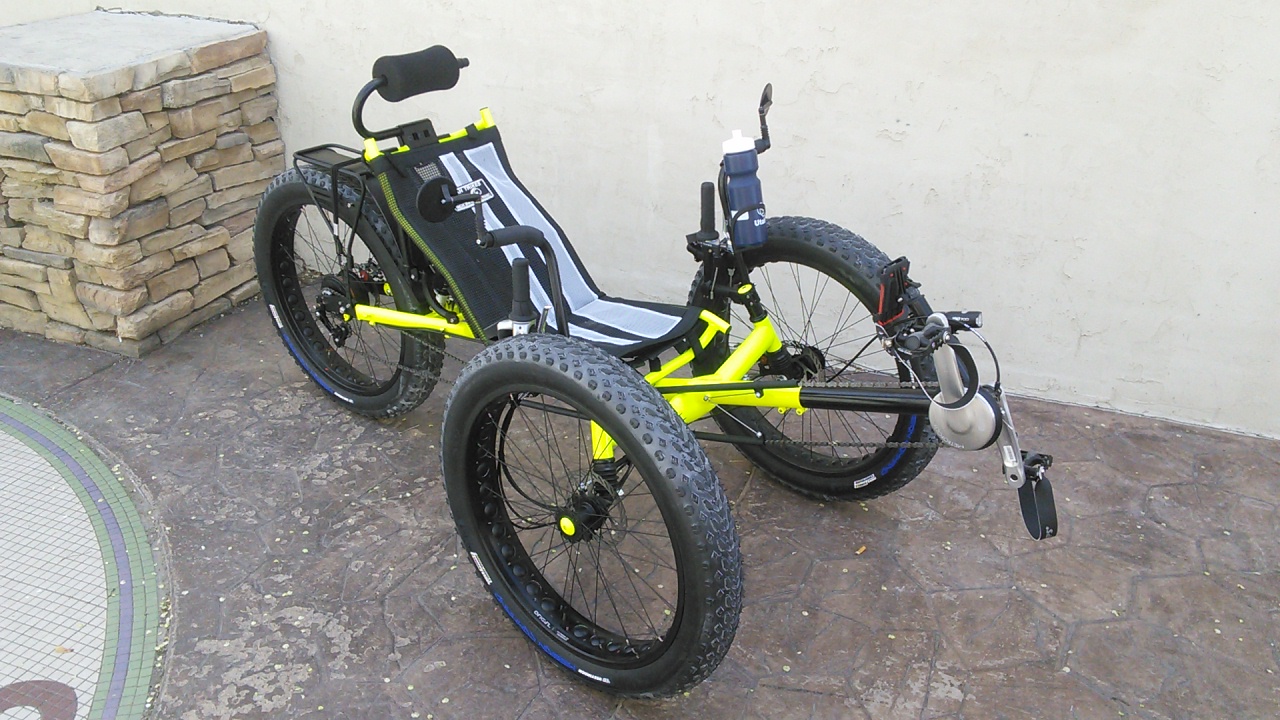 ---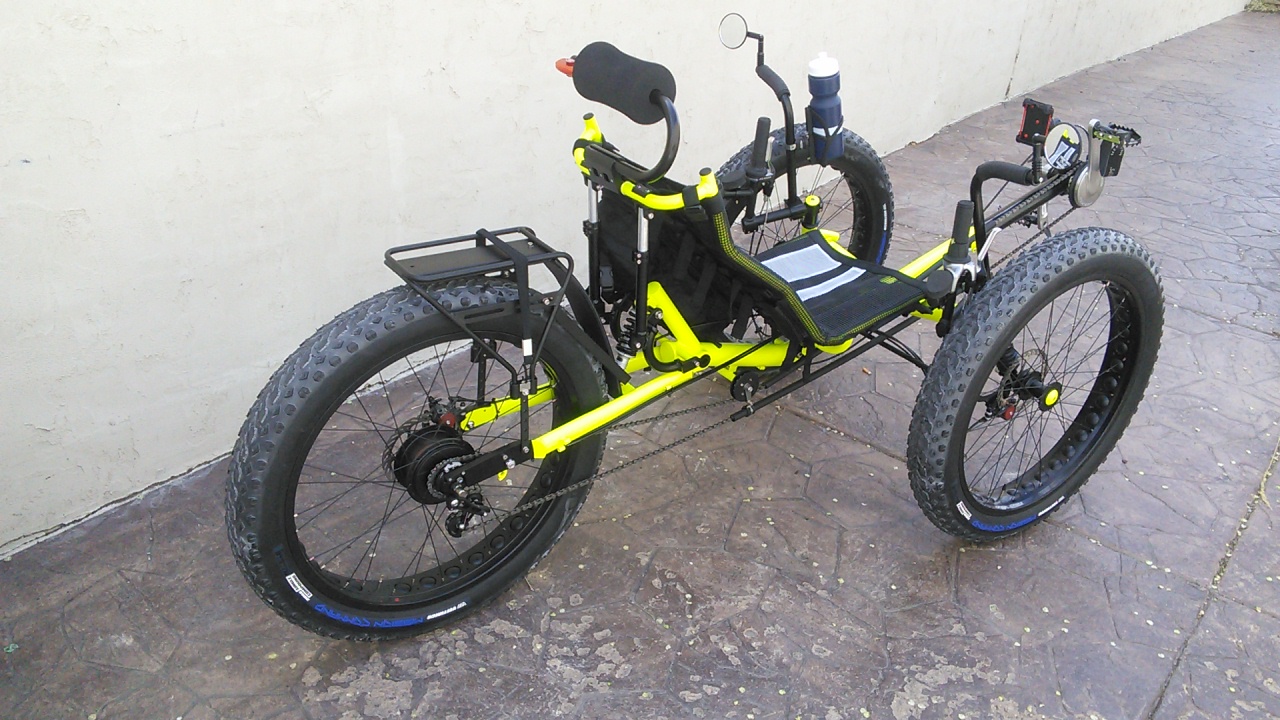 ---
---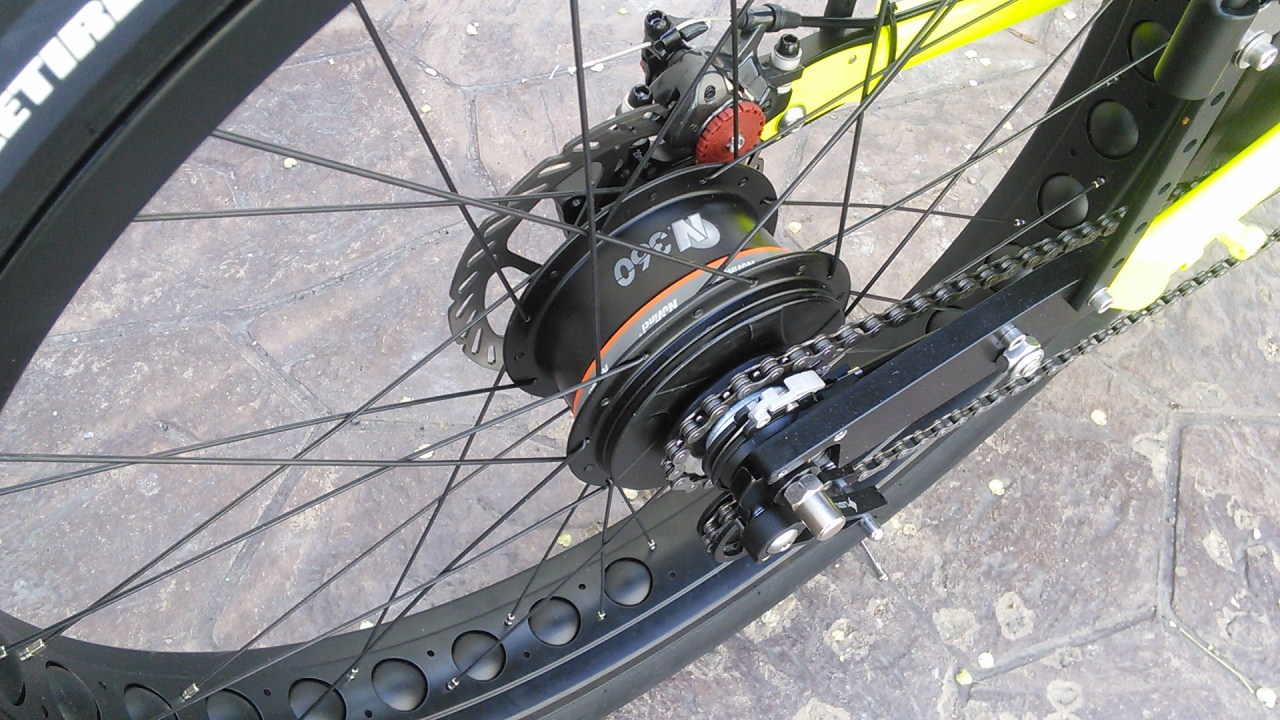 NuVinci N360 Hub 32H - Disc Brake Compatible - Black - The Nuvinci N360 hub is an internally geared hub that will increase your gear range, and make shifting a breeze. Shifting on flats is seamless, and climbing hills is no different. There are no clicks, no skips, no hesitation, and no noise. You'll love how it works on all terrains.

---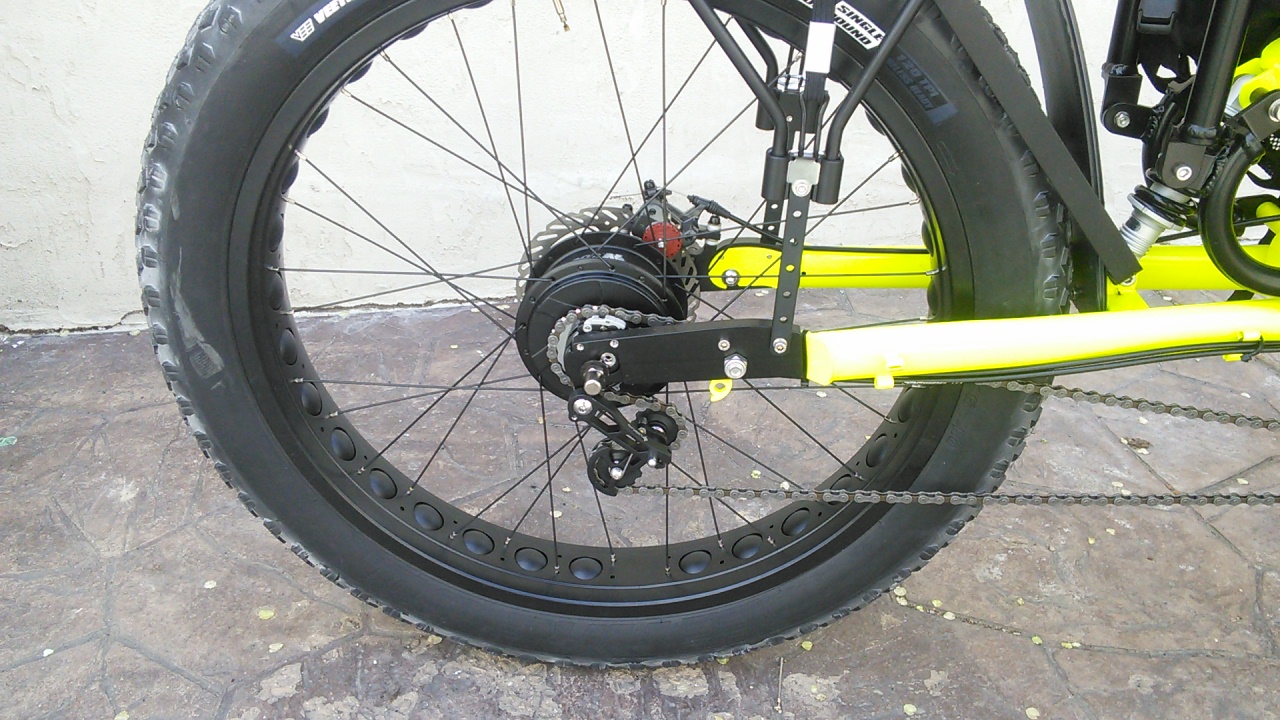 ---
---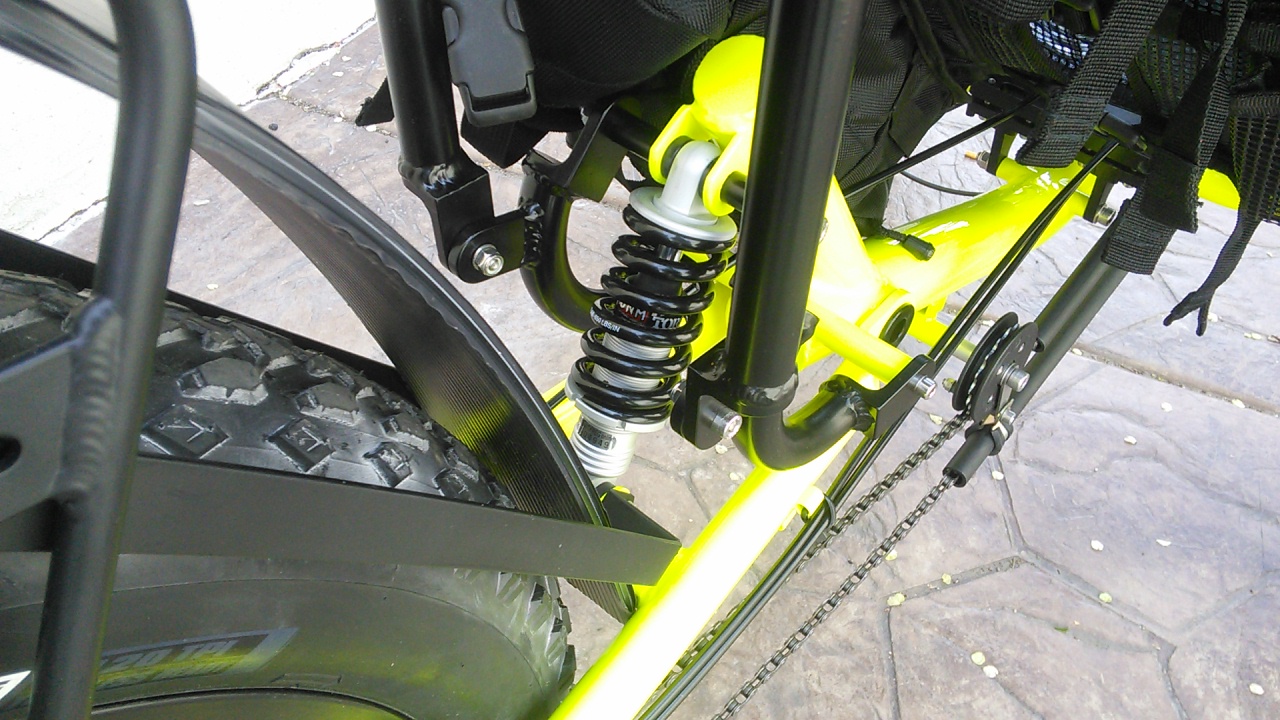 DNM DV-22 Air/Oil/Coil Spring Shock - 650lb - Basic damper in our offer. Spring-oil type. A reliable and convenient damper which is especially suitable if you ride with approximately constant load and mainly down asphalt paths or biking routes.

---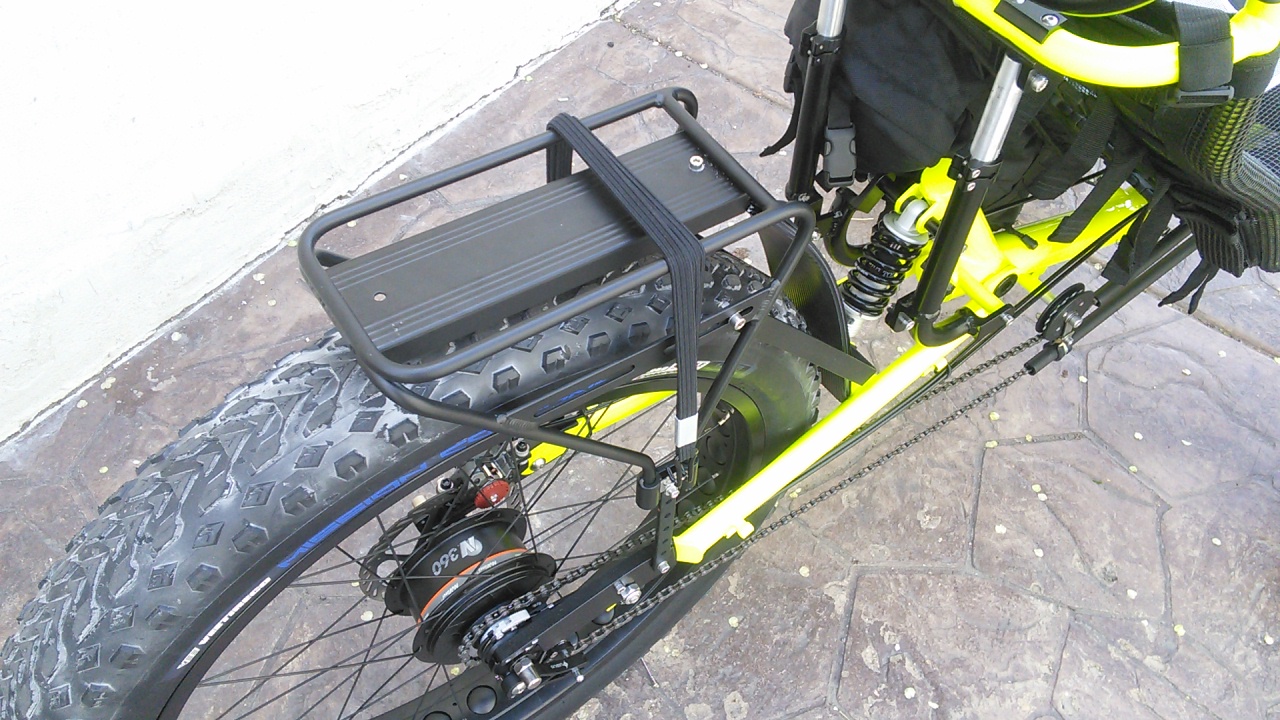 Utah Trikes Rack with Integrated Fender for Annihilator - Our adjustable rack fits the Annihilator perfectly. With this option we mount the fender directly to the mount to eliminate the traditional wire stays. This makes the fender much more rigid and secure and keeps the rack height as low as possible.

---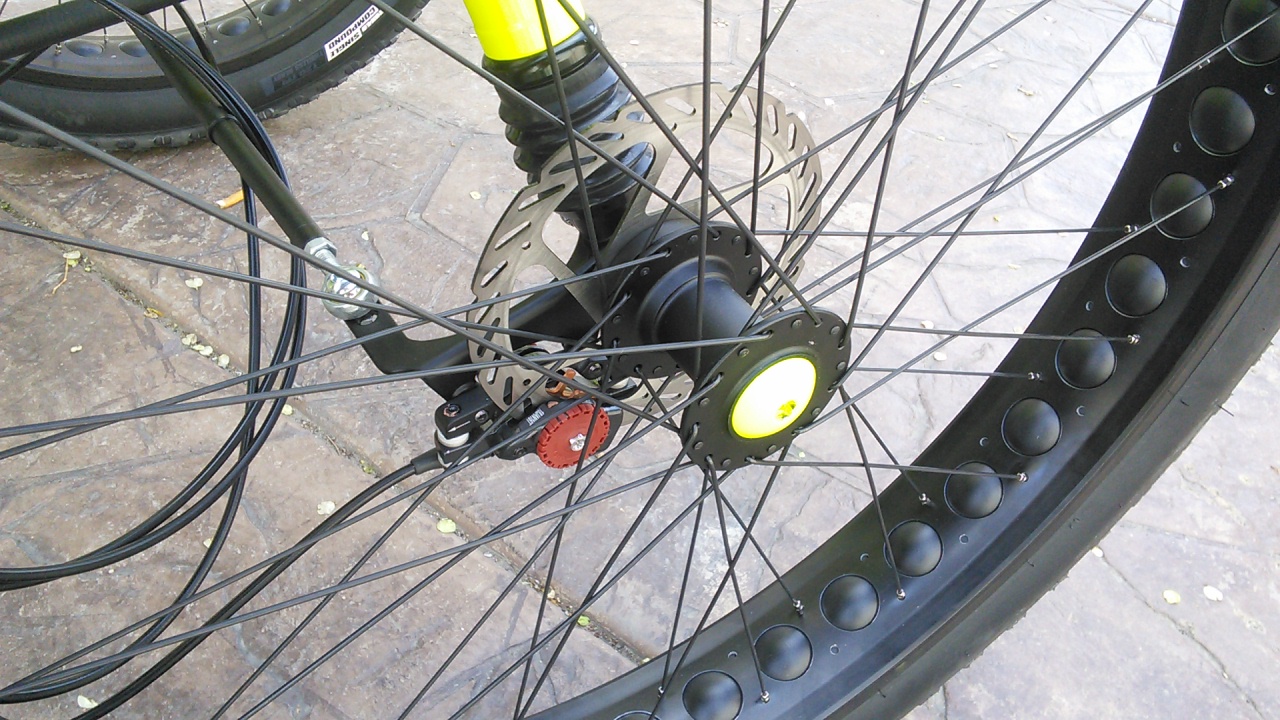 Avid BB7 Front Disc Brake Kit (pair) - This kit includes everything you need to upgrade your trike's brake system to the best mechanical disc brake system available. Perfect for for any home builds.

---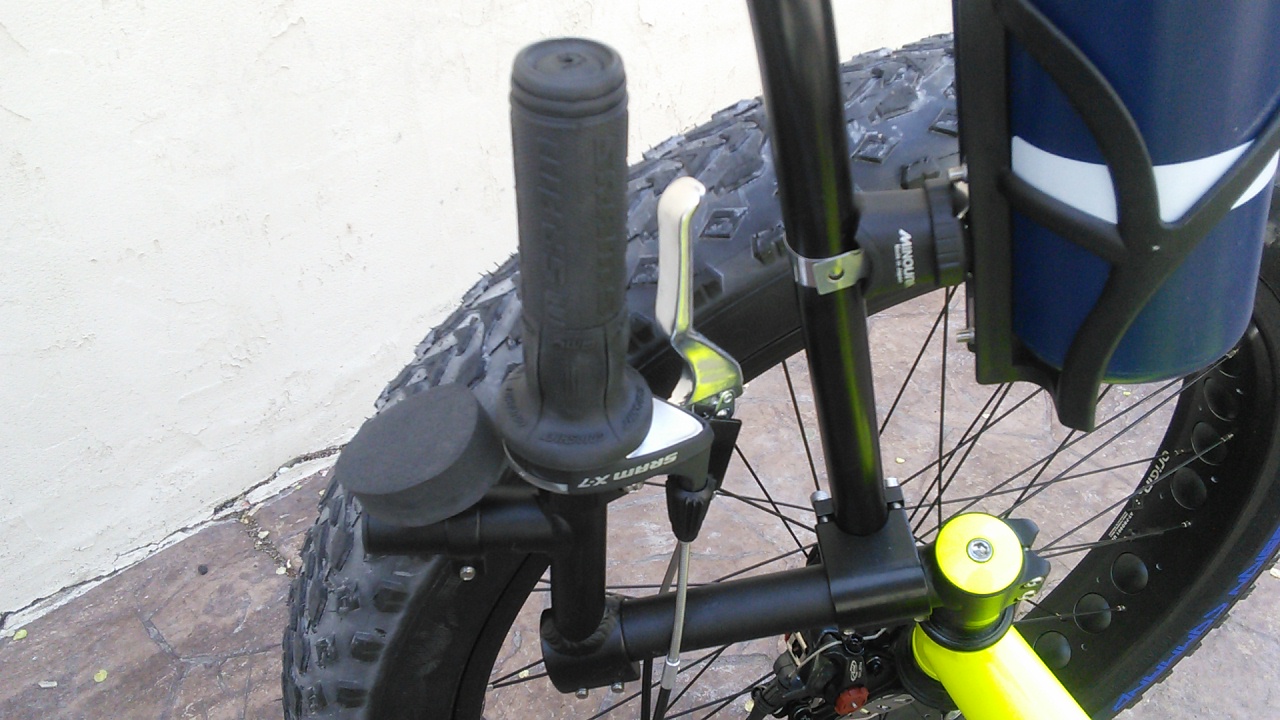 Avid BB7 Rear Disc Brake Kit with Locking Brake Lever - Do you want a usable rear brake and not just something to keep the trike from rolling away? This kit adds a functional brake lever so you have total control. The lever features a locking pin so it doubles as a parking brake. We recommend combining this kit with our double-pull lever for the front brakes.

---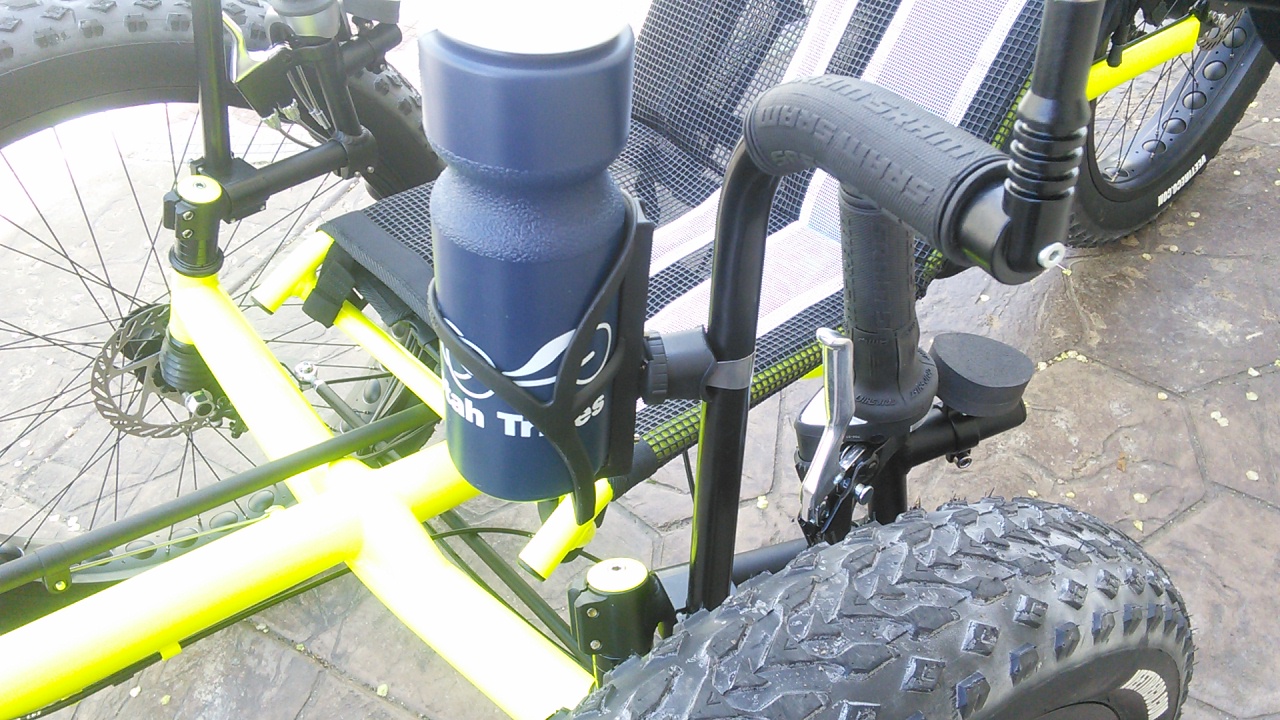 UTCustom EZ Entry Aids - These EZ Entry Aids are a beefed up version of our popular Super Mounts and include grips for grabbing. They make getting on and off of your trike a much easier task.

---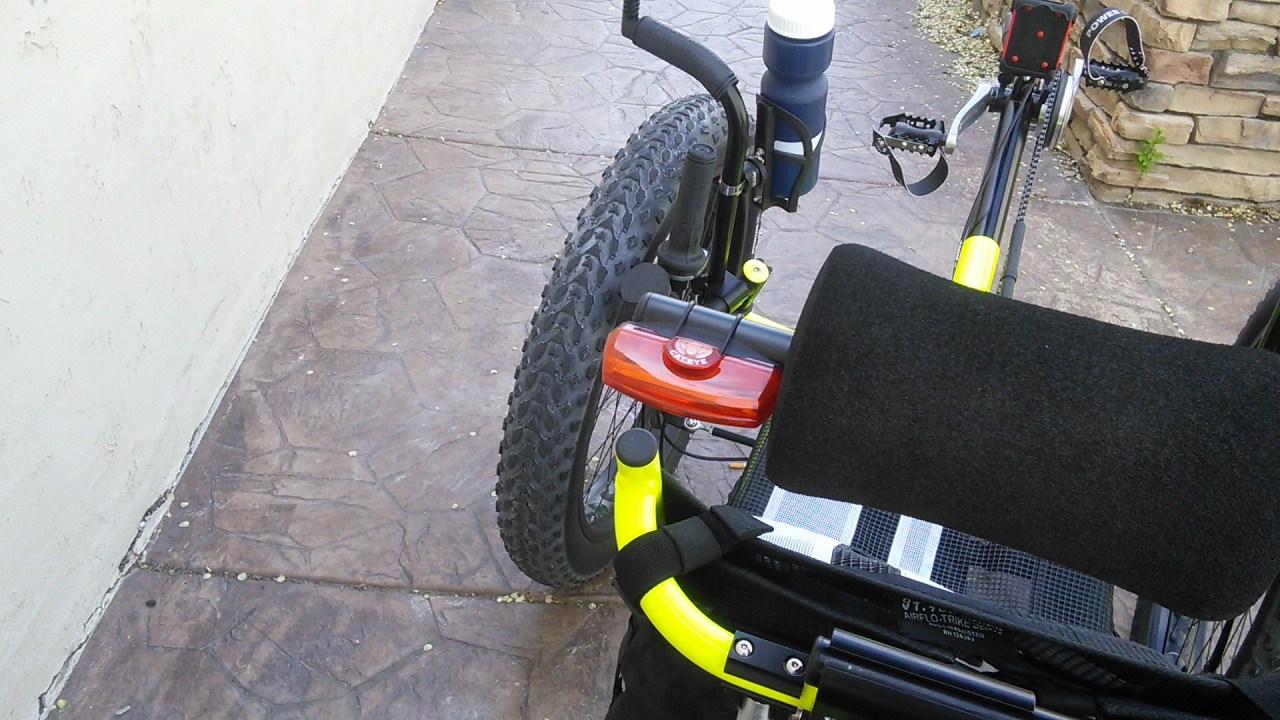 CatEye Rapid X3 Rechargeable Safety Taillight - The ultimate safety light. Features: Upgraded 150 Lumen Output. High-Power Red OCB (Chip On Board) LED. Approved For Day + Night Use. Rechargeable Li-ion Battery. Micro USB Cable Included. Low-Battery Indicator. Battery Auto-Save. Mode Memory Function. Modes/Run Time: -High: Approx. 1 Hour (150 Lumens) -Low: Approx. 5 Hours -Flashing: Approx. 30 Hours -Rapid: Approx. 16 Hours -Pulse: Approx. 16 Hours -Vibration: Approx. 8 Hours -3 Hour Charge Time Via USB

---
---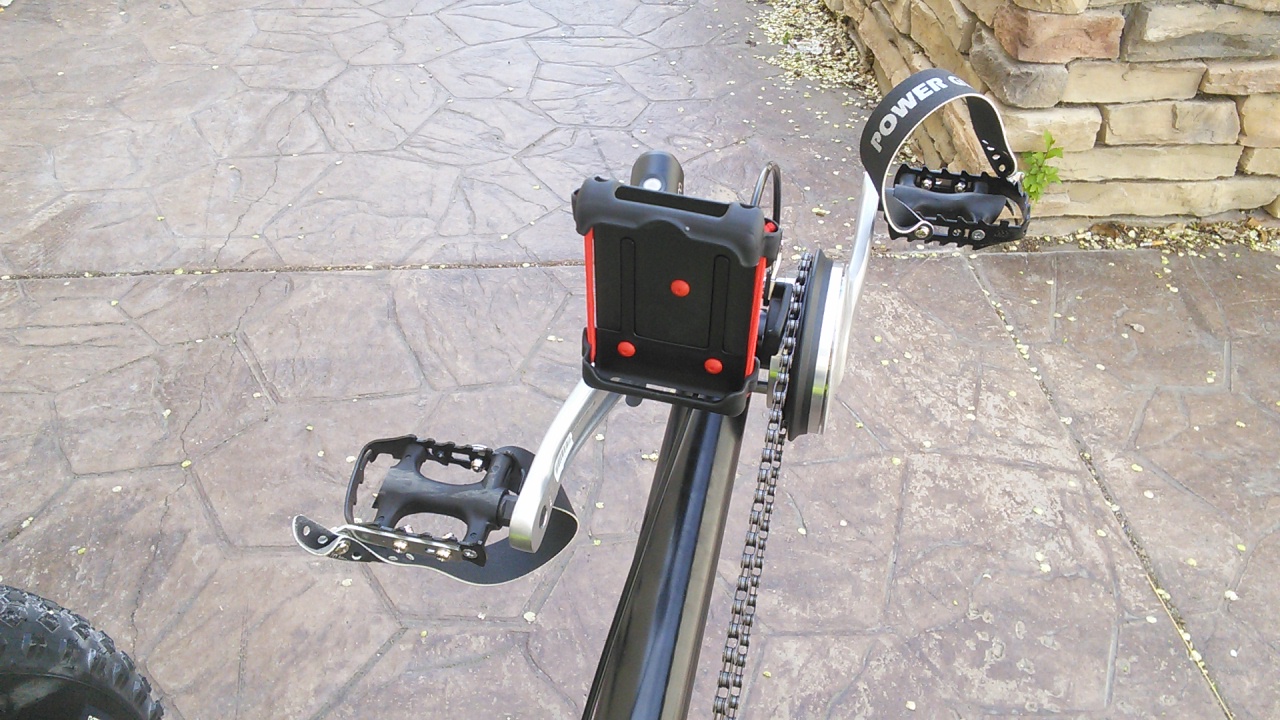 Delta Smartphone Phone Holder - Black - Securely mount a smartphone to the handlebars or stem. Suggested for road and commuter use. -Includes stem and handlebar mount options -Easy in/out access of phone -Cam lock secures device inside holder -Touchscreen compatible weather protection bag included -Handlebar clamp fits up to 1-3/8" (35mm) diameter bars -Compatible with devices/cases up to: 5.5 x 2.9 x 0.625" (H x W x D)

---
---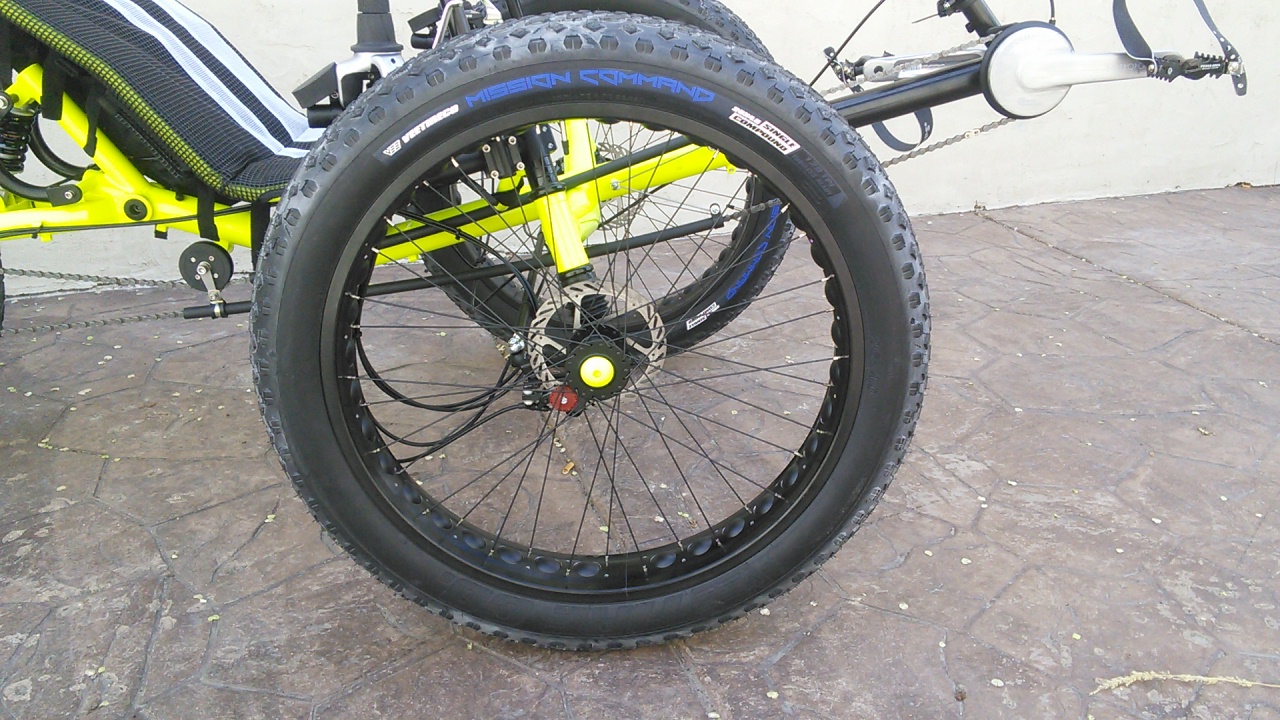 VEE Mission Command 26x4.0 - Folding Bead Tire - Our most popular fat tire. Comes stock on our fat model trikes.

---