FSA Gossamer Crankset w/Microshift Front Derailleur and TT500 10sp Bar End Shifter
- These are stock parts found on all Catrike models
---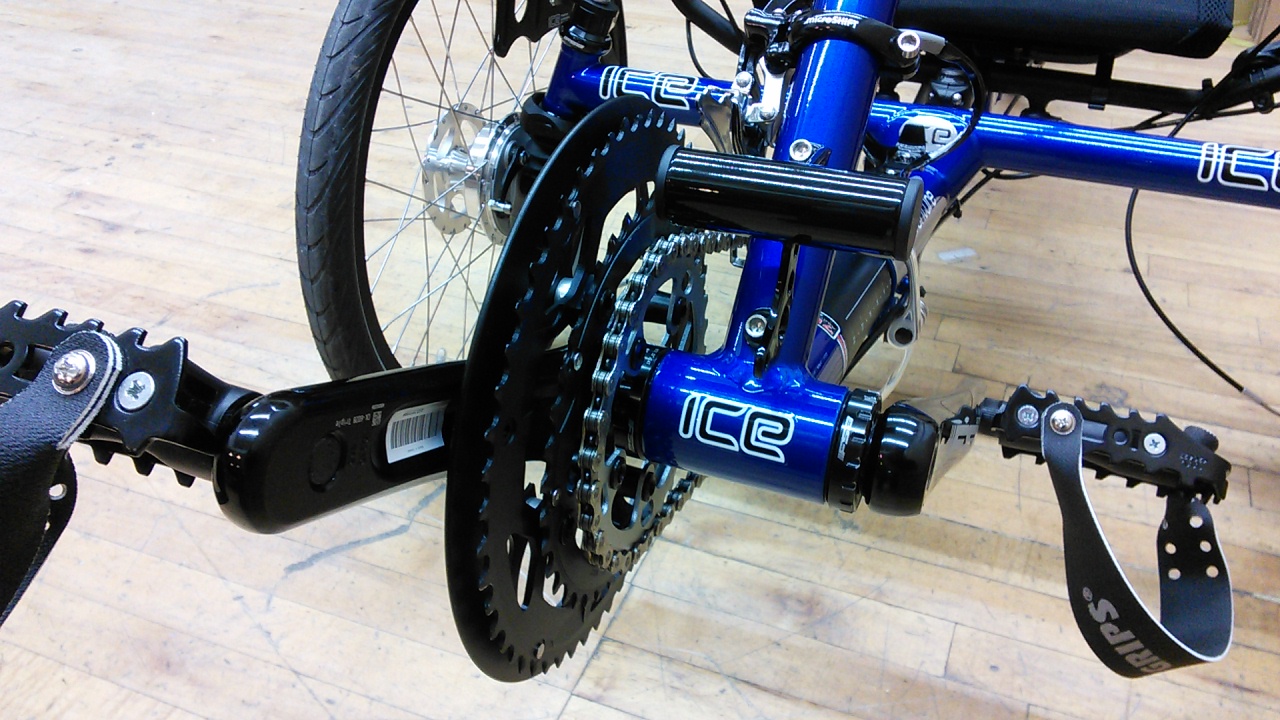 ---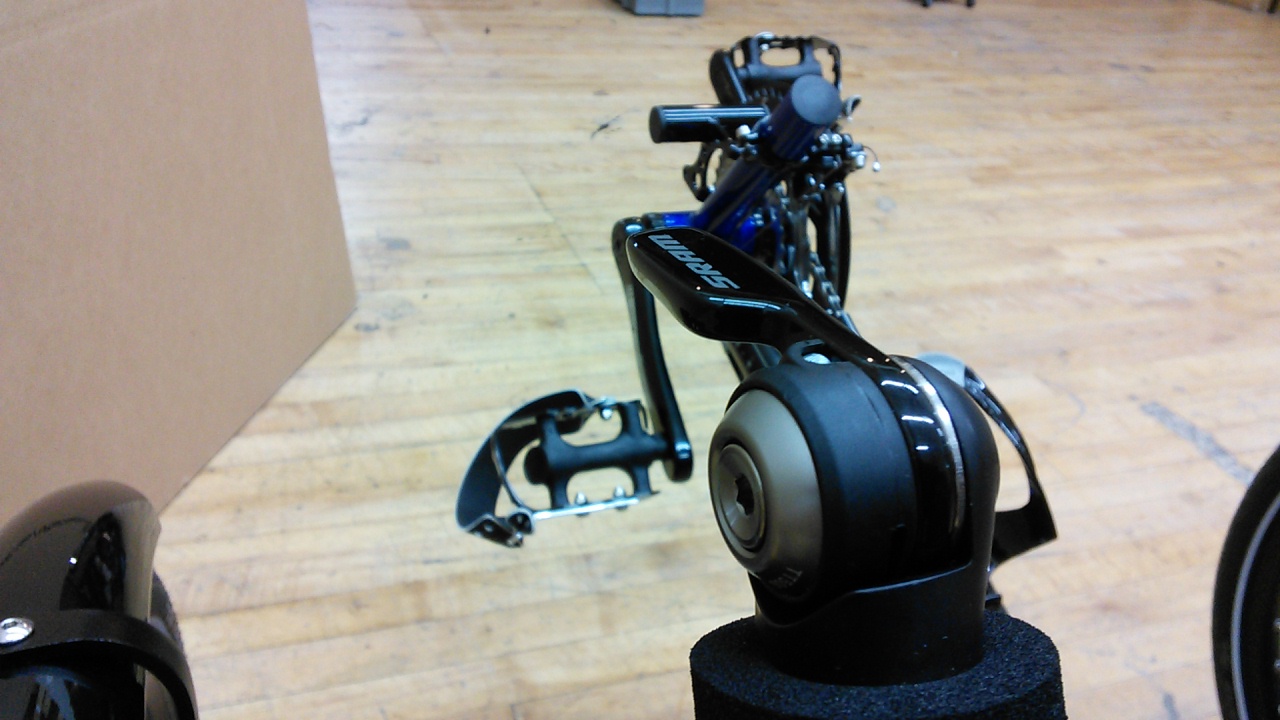 ---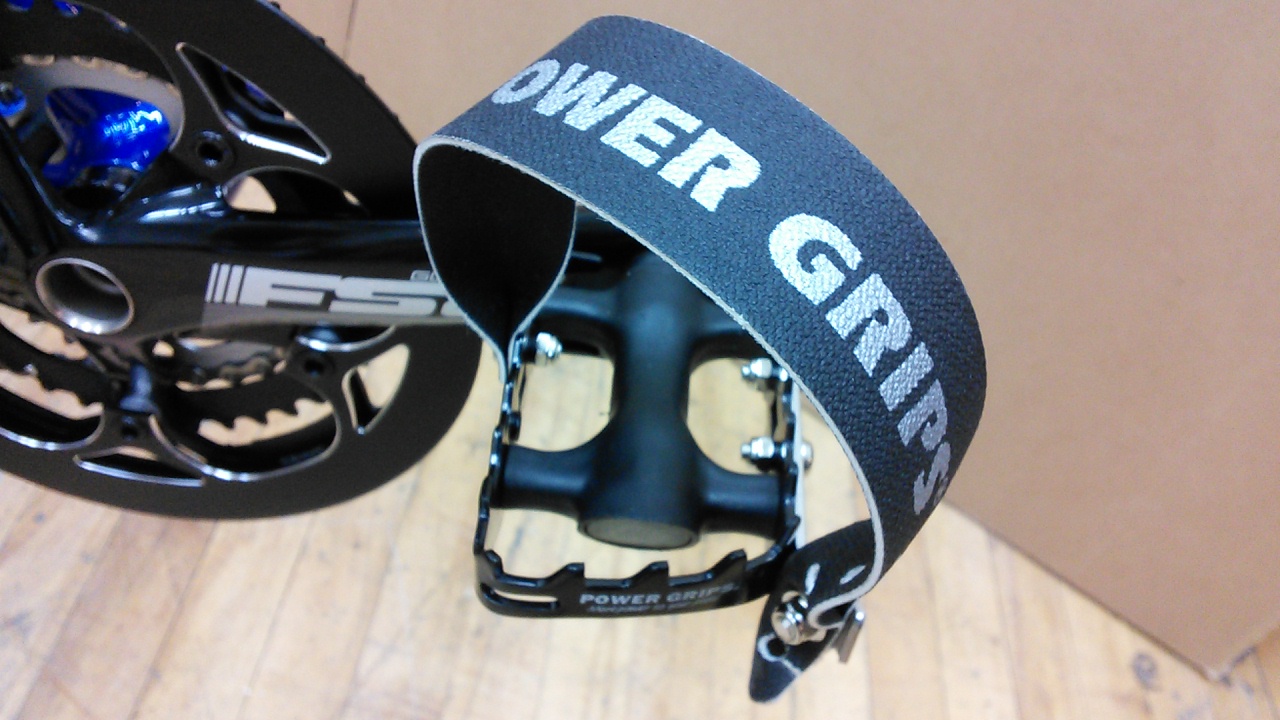 Power Grip Sport Pedal and Strap Set - Don't want to have your feet come off the pedals but don't want to wear special cycling shoes? Helping you avoid the hassle of special shoes, the Power Grip straps hold your feet securely on the pedals while wearing your favorite pair of sneakers. To use, just put your feet through the straps at an angle. When your foot straightens out the straps lock against your shoe. Simple and effective.

---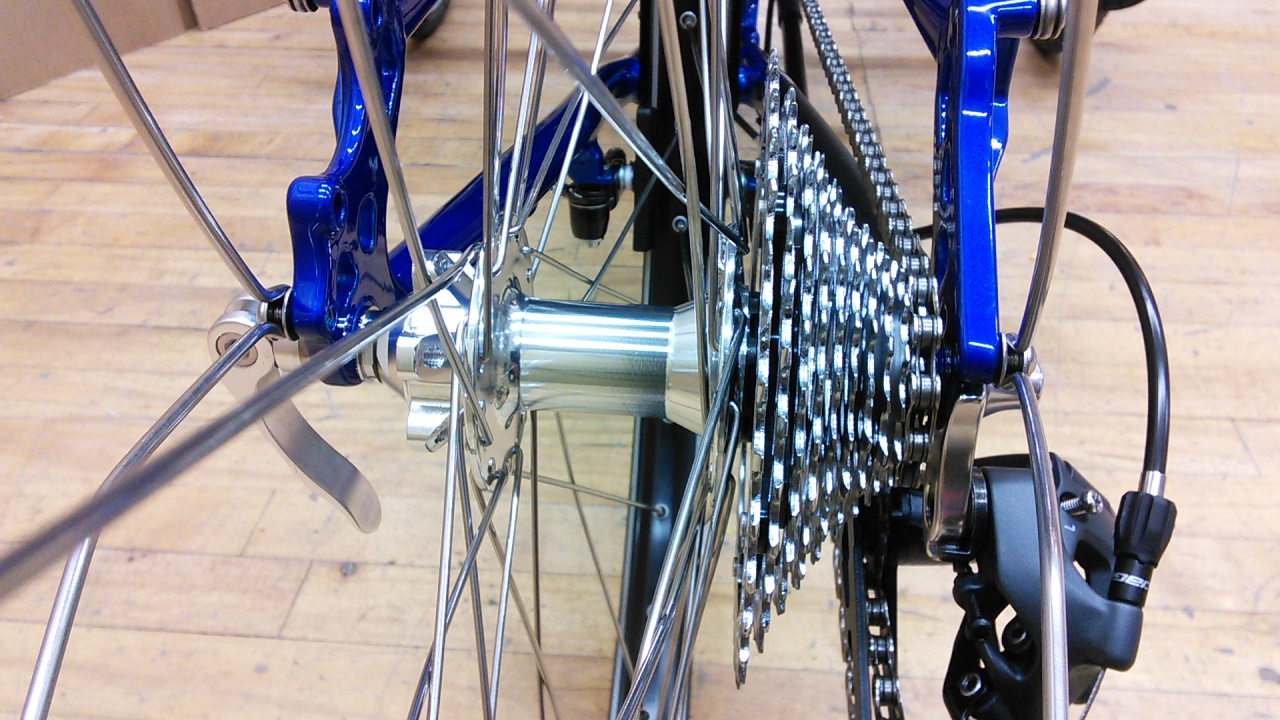 26in SRAM PG-1050 11-36t 10sp Cassette w/GX Derailleur, X10 Chain, TT500 Bar End Shifter - Efficient and reliable, this is a tried-and-true 10-Speed system. Includes: -26in Catrike Rear Wheel w/Quick Release -SRAM PG-1050 11-36t 10sp Cassette -SRAM GX 10sp Rear Derailleur -SRAM TT500 10sp Bar End Shifter -10sp Full Length Chain w/Master Link -Shift Kit

---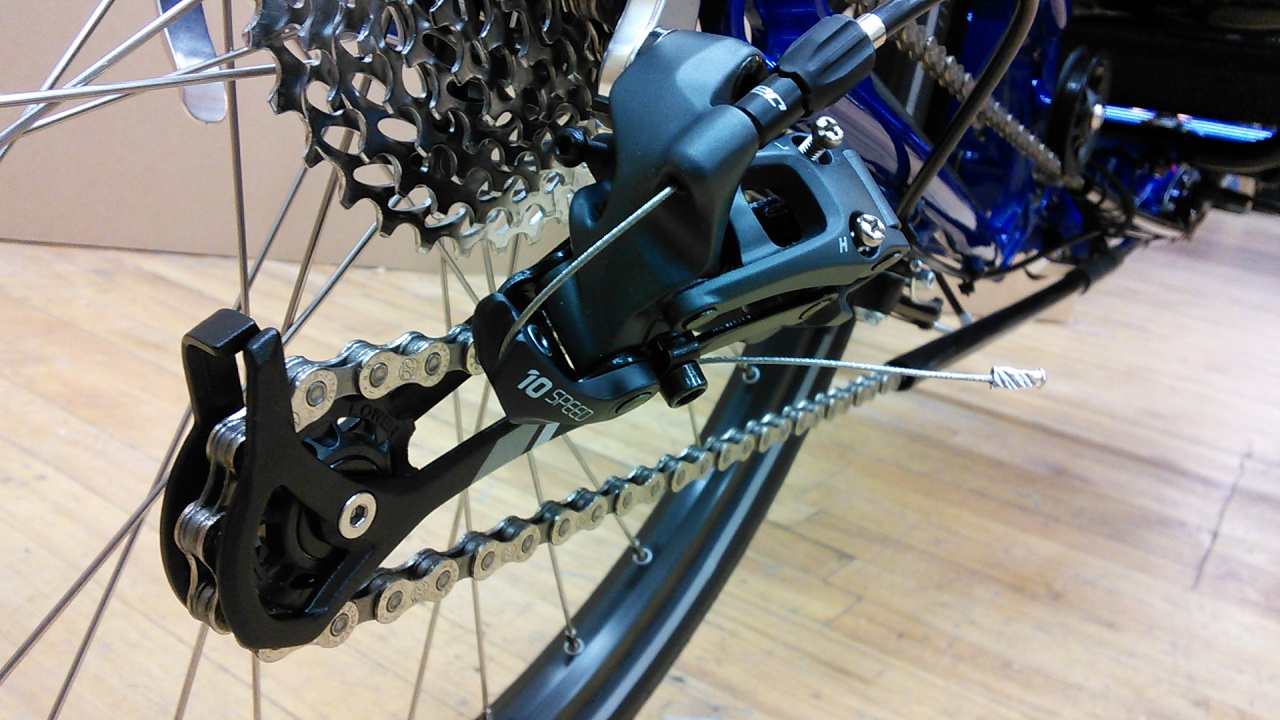 ---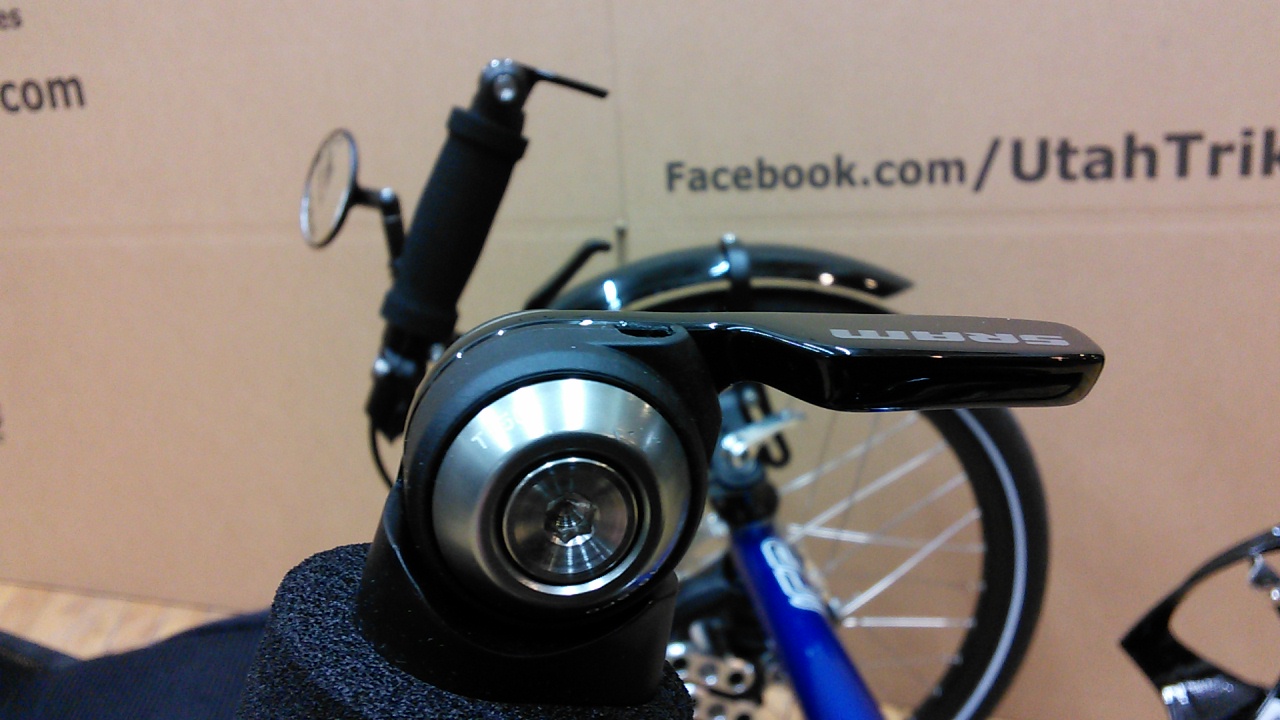 ---
---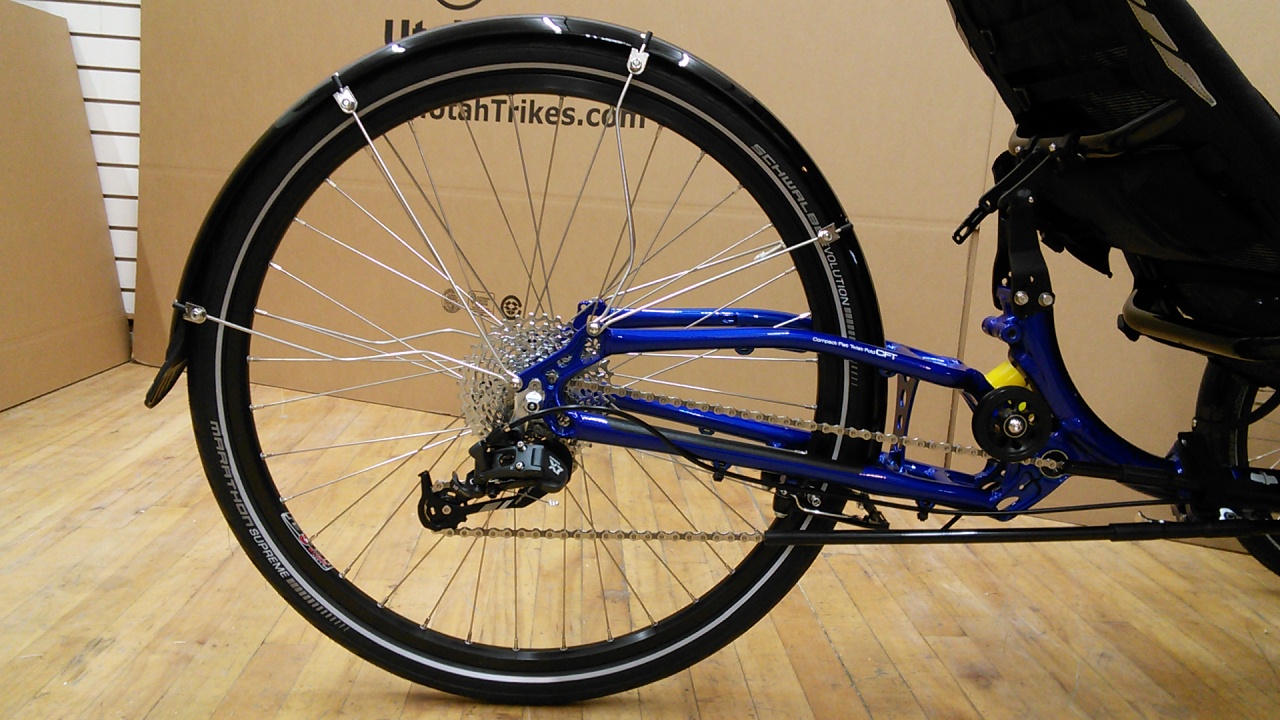 Schwalbe Marathon Supreme 26x1.6 (42-559) HS382 Folding Tire - The Marathon Supreme is a touring tire that can do everything. This tire includes the new HD Ceramic Guard, Triple Nano Compound, LiteSkin side wall. The Supreme is classified as being as fast as the Racer with better puncture resistance. - FOLDING BEAD - 50-80 PSI

---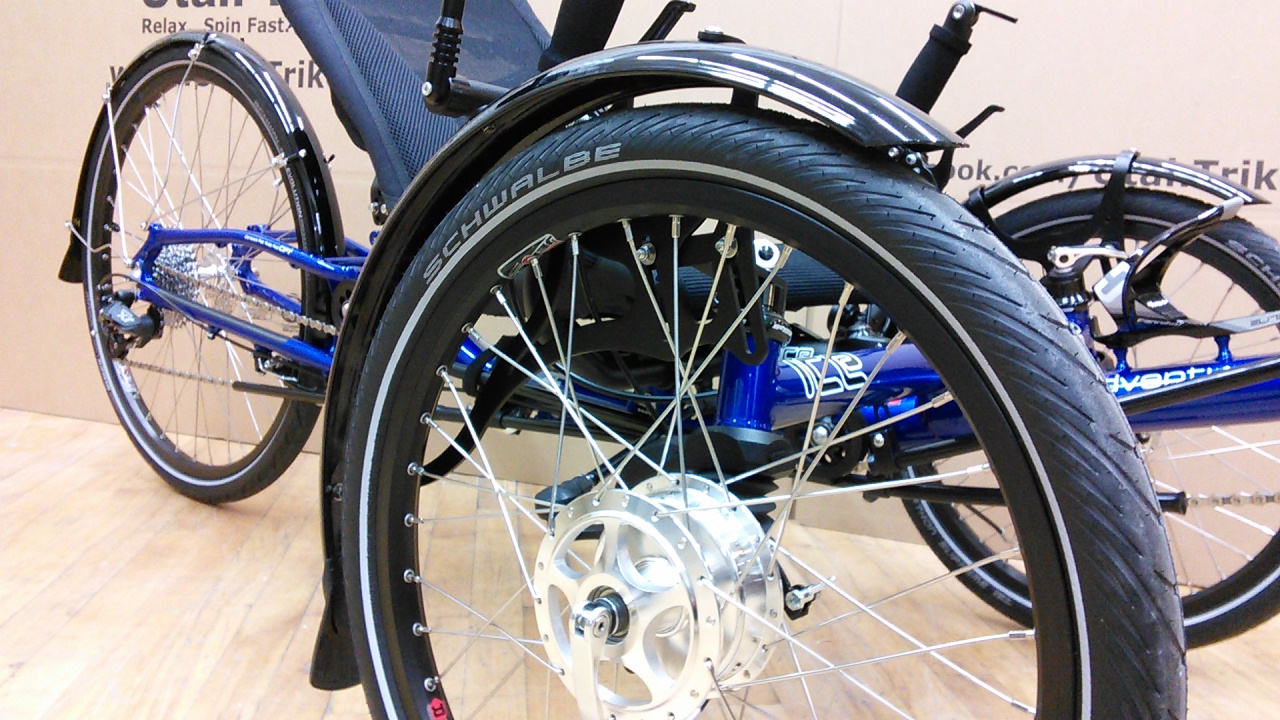 ICE Front Fender Mudguards - These ICE Mudguards are quickly fitted and removed with one bolt (or optional QR levers). Light weight and adjustable for larger tire clearance up to 2" (50mm) Schwalbe Big Apple. Complete with mud flap at the lower edge. Comes as a set of two front Mudguards (fenders) for your Trice recumbent ICE Trike.

---

ICE 26in Rear Mudguard - For those who would like to prevent spray from the rear wheel getting onto other riders following close behind we offer this full wrap mudguard. This mudguard is also quick release and does not limit the folding function. It has been designed to allow the use of the optional rear disc brake and is adjustable for up to 50mm tires. It is also compatible with a Rohloff hub if one is fitted.

---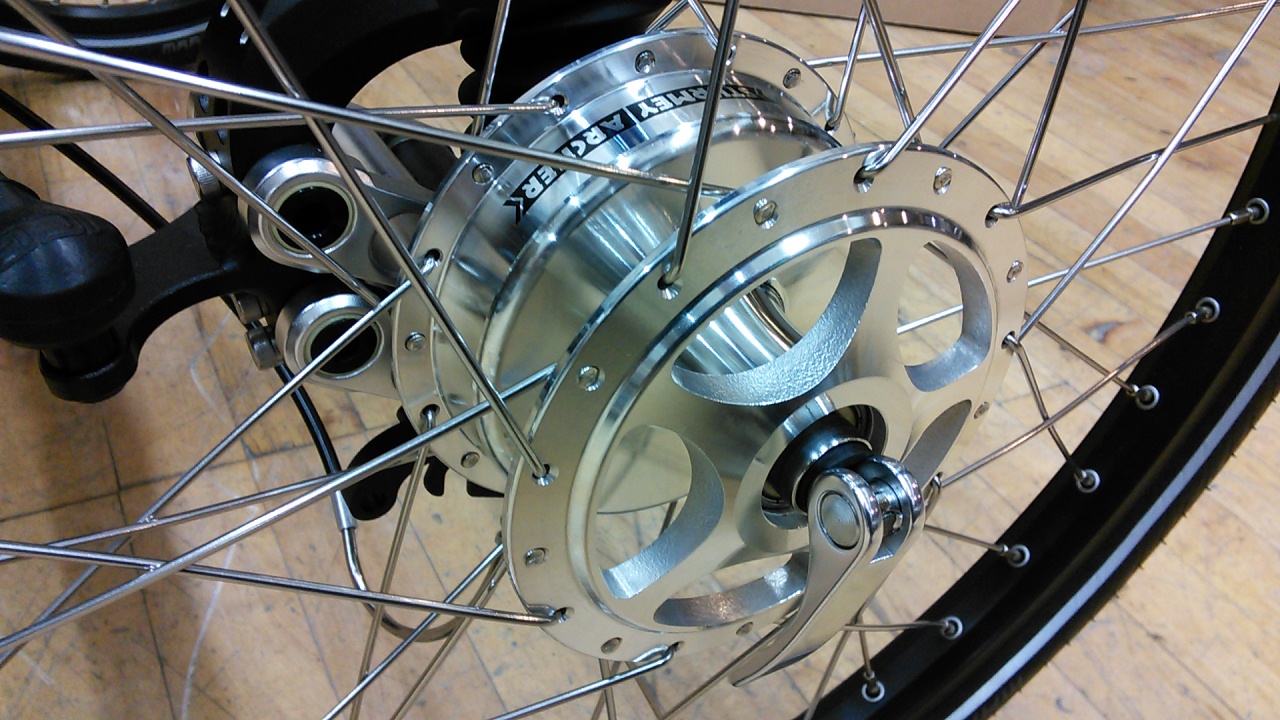 ---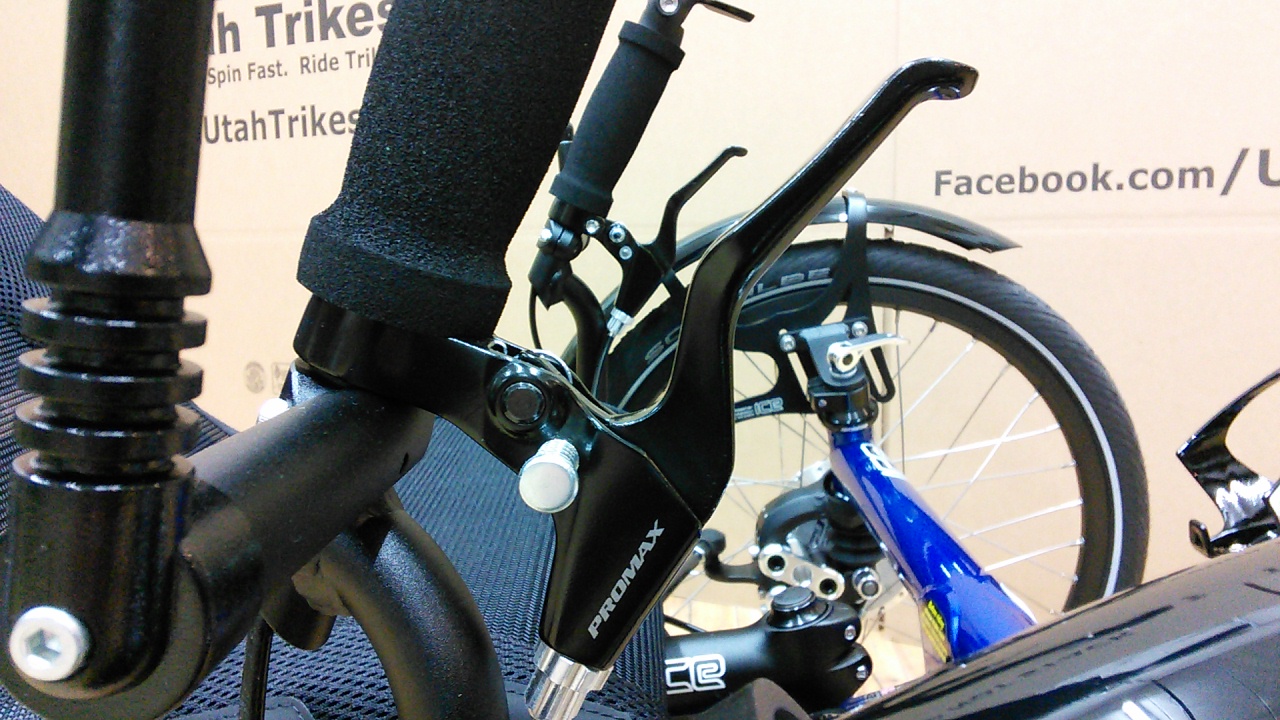 SunLite Locking Brake Lever Set - These locks act as parking brakes and replace having to use parking straps. Forget worrying about your trike rolling away, especially with two locking brakes instead of just one. We will install these on new trike orders or, if you already have your trike, you can install it yourself. -Designed for cantilever & caliper brakes -22.2mm (7/8") clamp -Forged alloy construction -3 finger design -Locking feature keeps brake engaged

---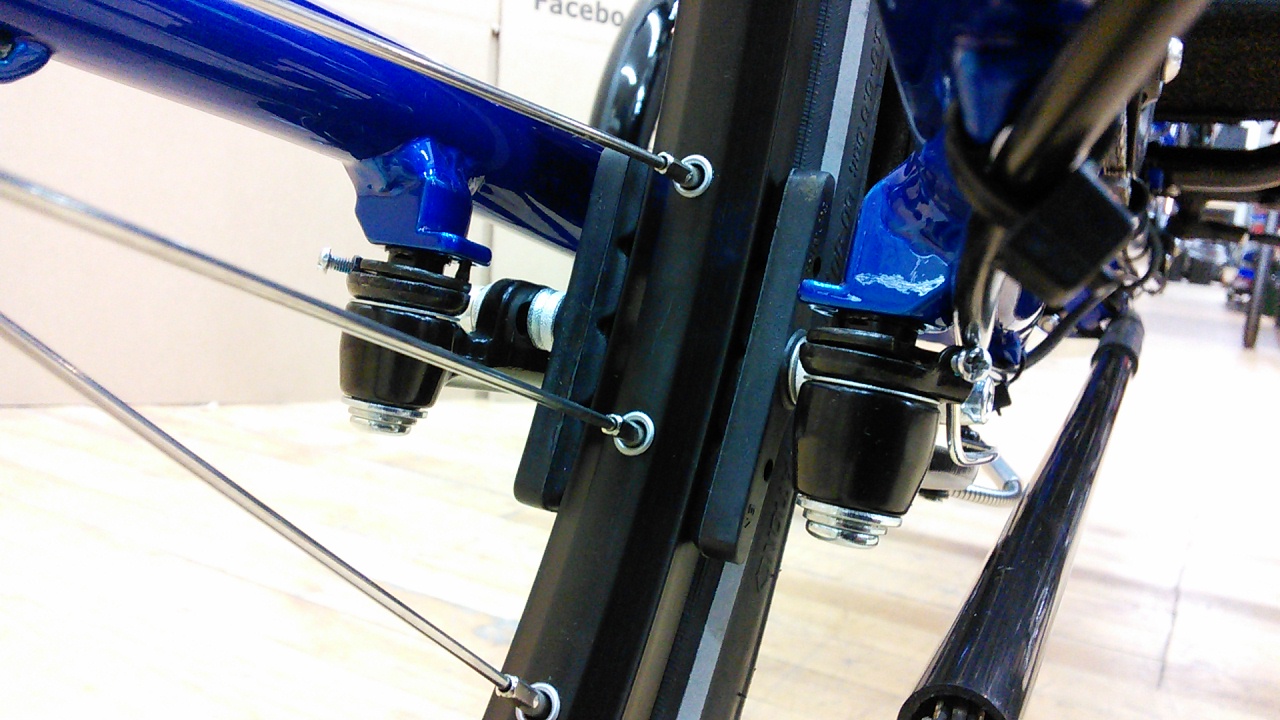 Avid Single Digit 5 V Brake (Rim Brake) -

---
---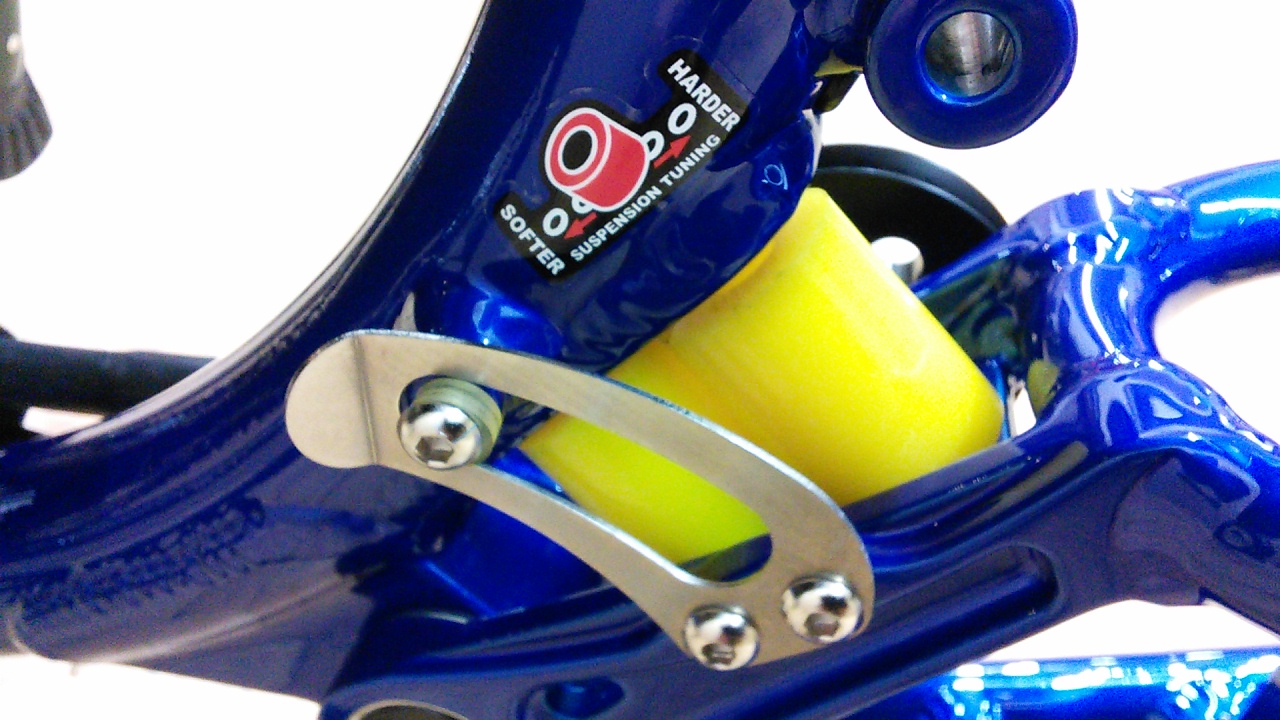 ICE Soft Elastomer - Light Weight - Different riders need different elastomers to get the most out of their ICE Rear Suspension. Riders who are lighter should order an additional YELLOW elastomer.

---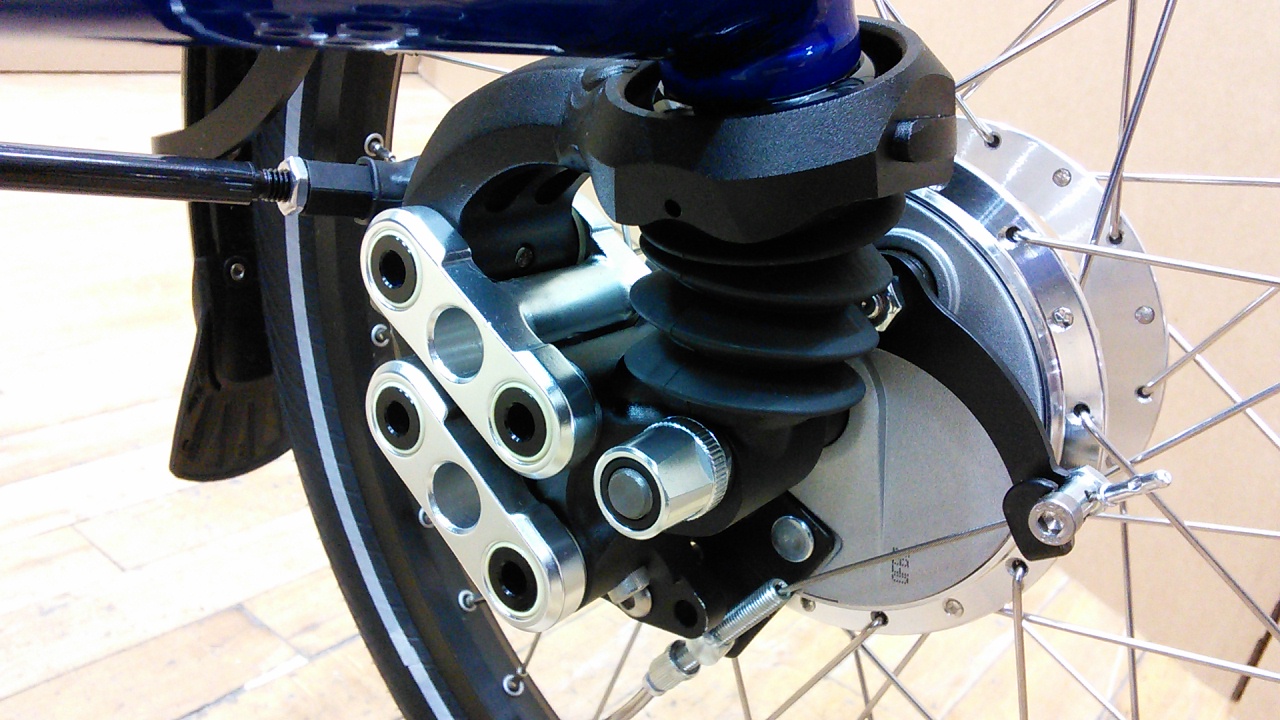 ICE Front Suspension Kingpost Elastomer set - Soft - All of our front suspension ICE trikes come fitted as standard with a medium elastomers. However we do have soft and hard elastomer's available for a custom comfort setting. These elastomers are available for purchase when ordering your trike.

---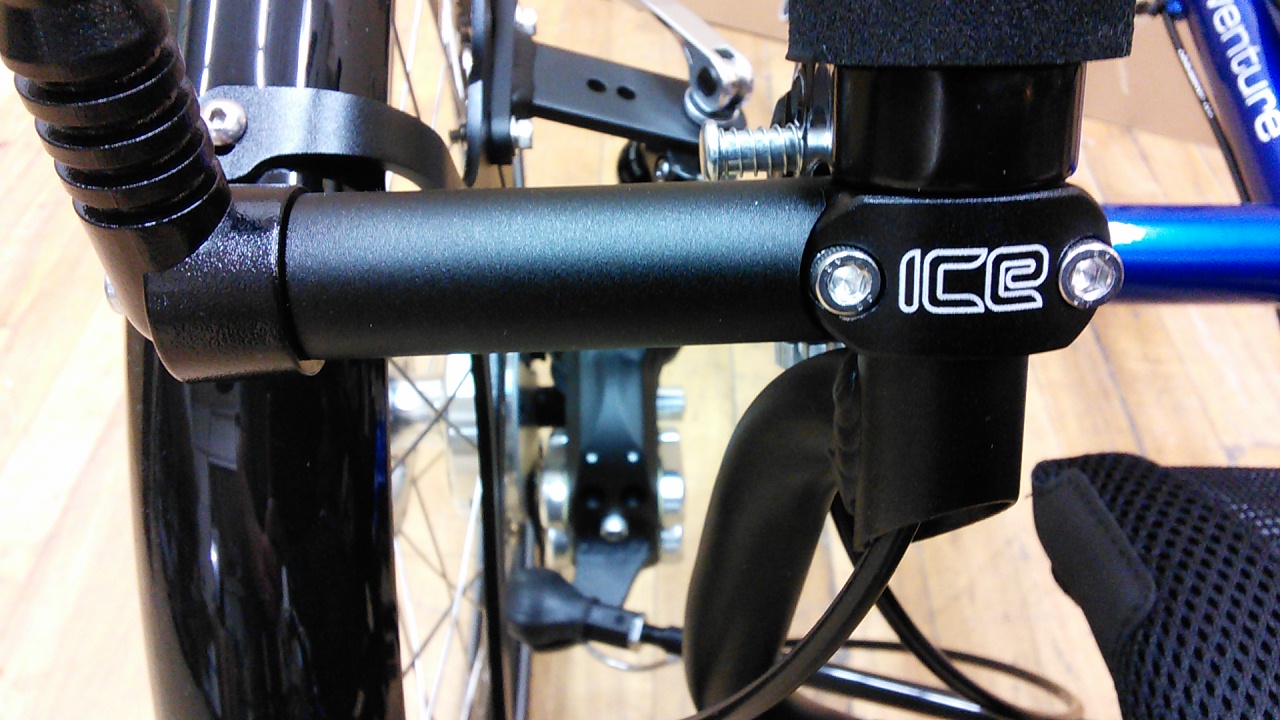 ICE Mirror Mount - The ICE Mirror Mount attaches just below the hand grip providing you with an alternative fixing point for your mirror. (Mirror not included). Works with other trikes too. Provides a 7/8in tube to mount shifters, computers, lights and more.

---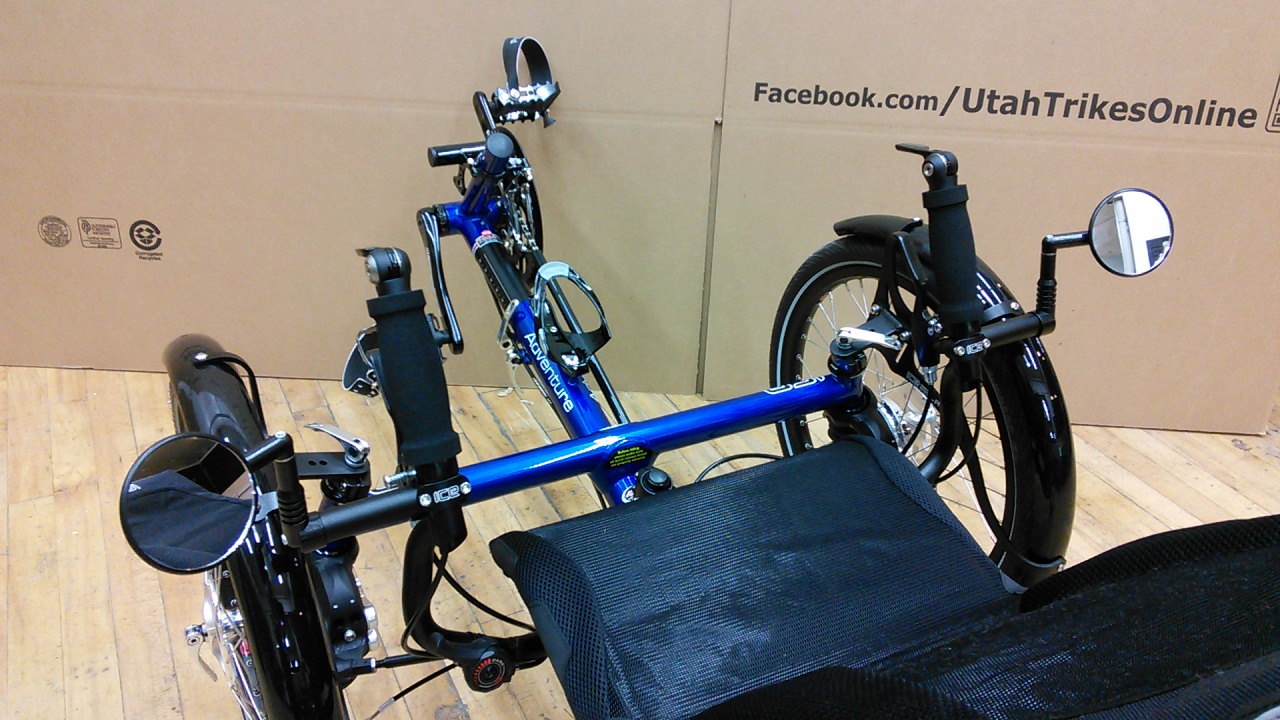 Mirrycle Mirror - The convex mirror with its wide field of view is adjustable to any viewing angle. -Fits inside handlebars with 15.2mm - 23.4mm inside diameters -Mounts in minutes with the wrench that is included -Bar end wedge attachment

---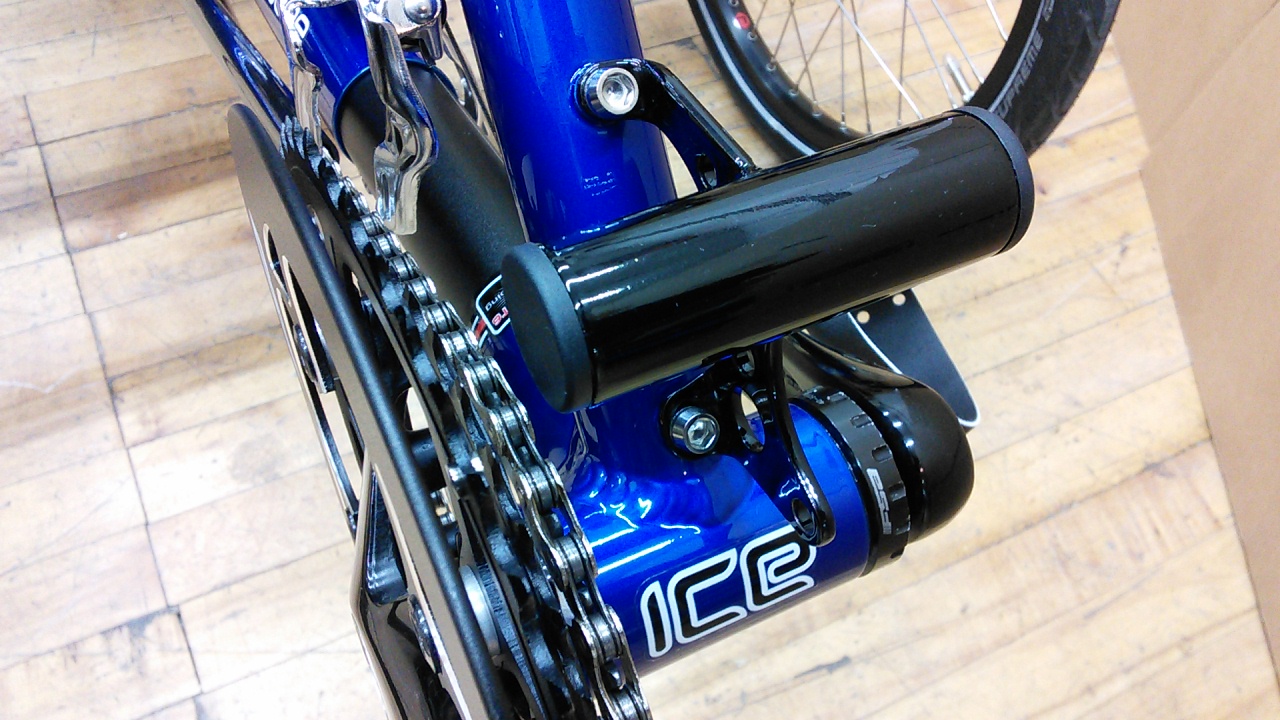 ICE Bolt On Front Light Mount - This is a quick and sturdy fix to mount a headlight to your front derailleur post. It's easy to install and will stay securely in place as you ride.

---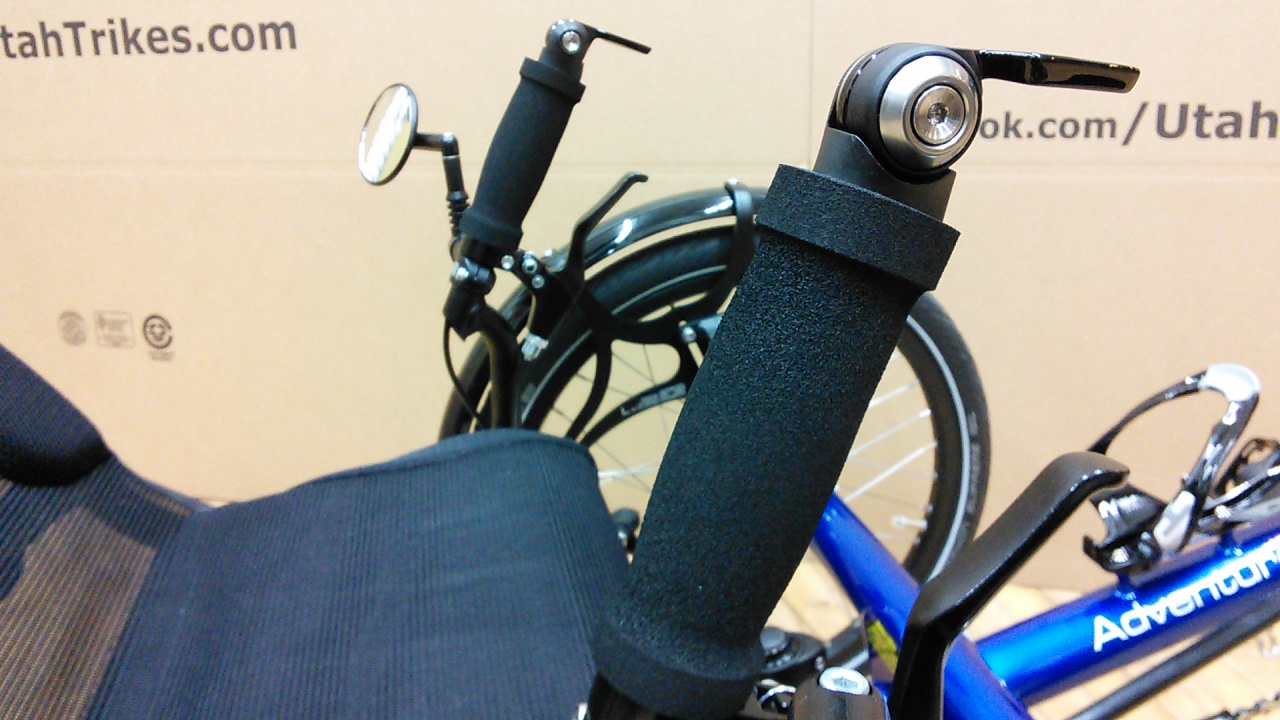 Full Length Foam Single Grip - Comfortable foam grips that come stock on all Catrike models.

---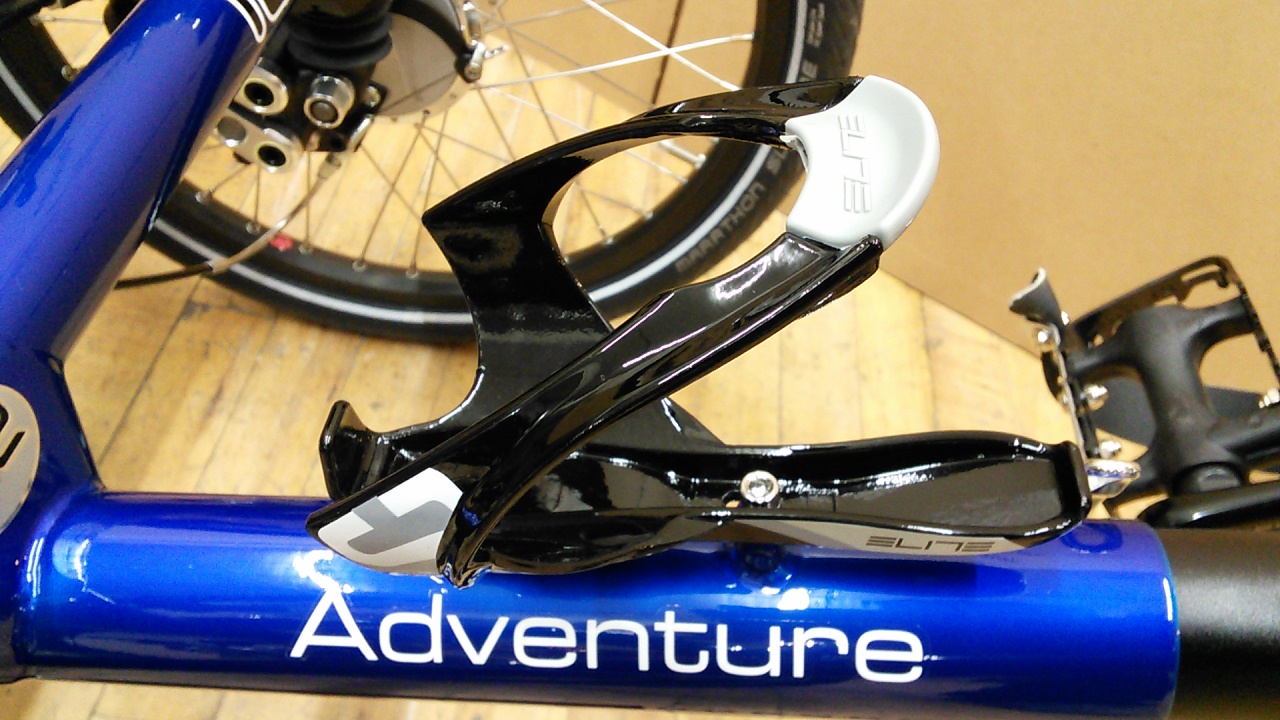 ICE Elite Sior race bottle cage - The Mio Sior Elite bottle cage is the highest quality bottle cage ICE sell. The bottle cage is extremely strong, lightweight and durable. The spring action arms means the cage can comfortably hold almost any bottle. Fits front braze on mounts.

---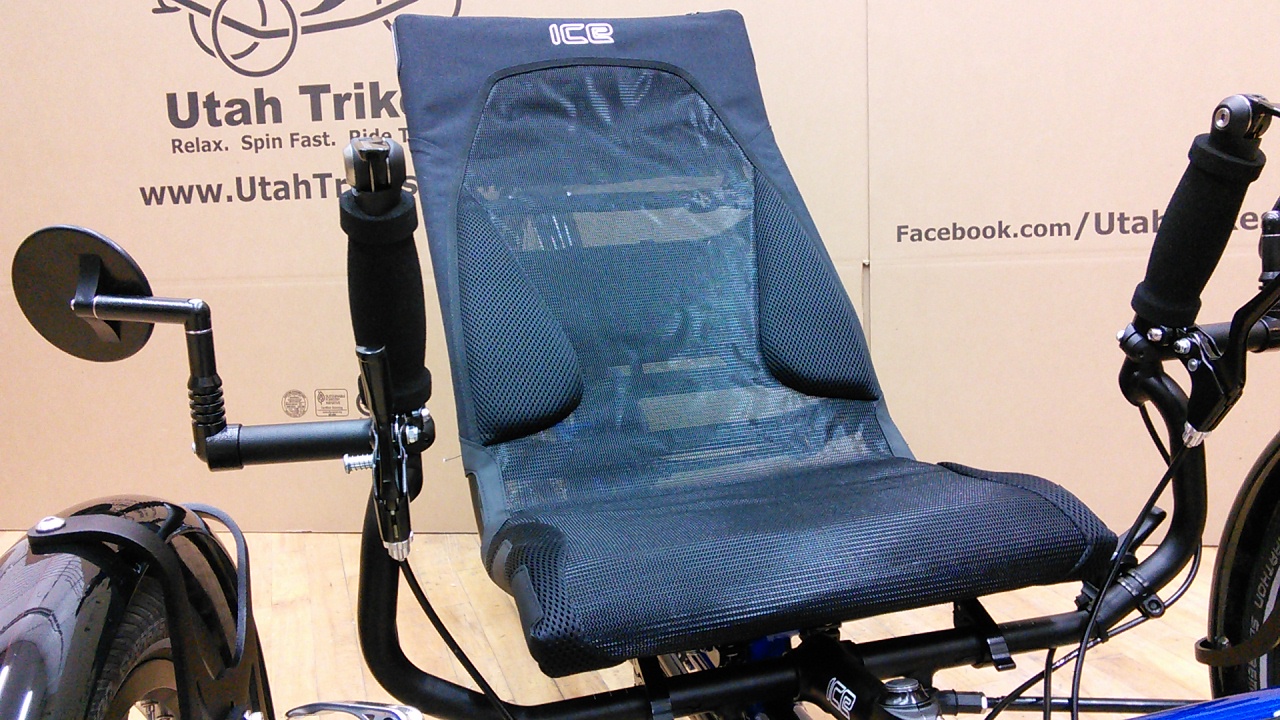 ICE Ergo-Flow Mesh Seat with Integral Pocket (Mounts Included) -

---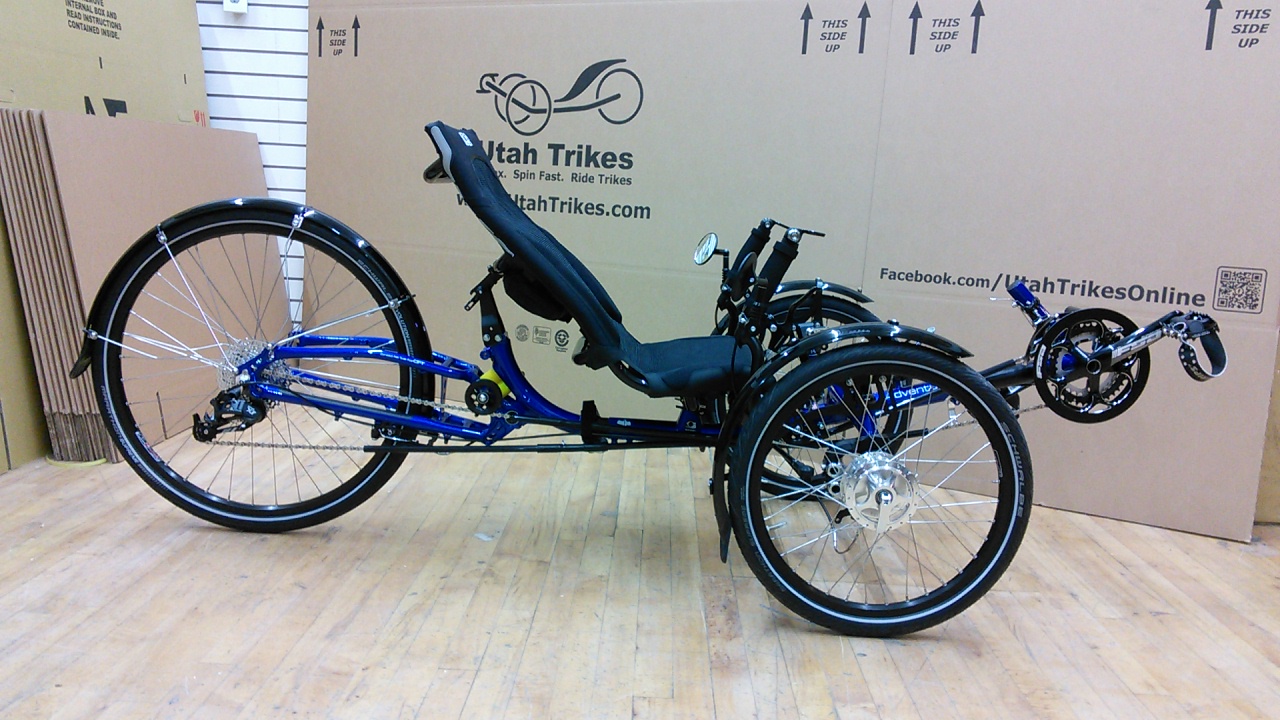 ---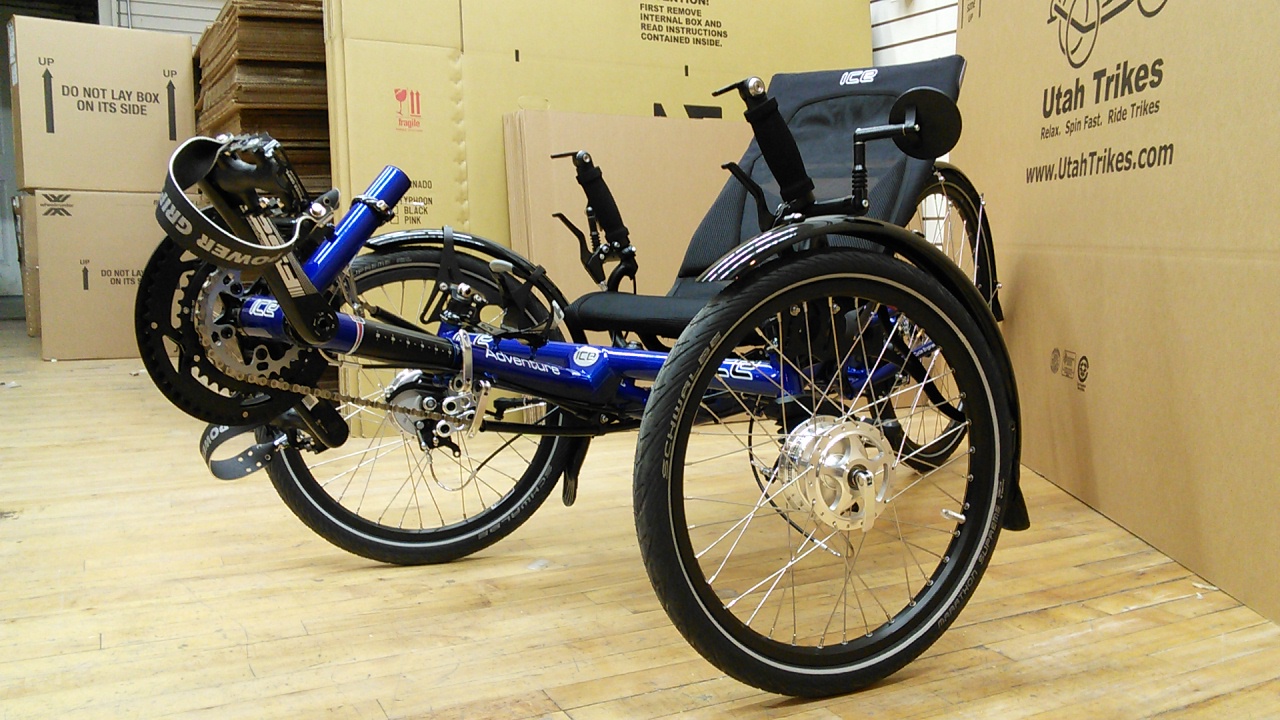 ---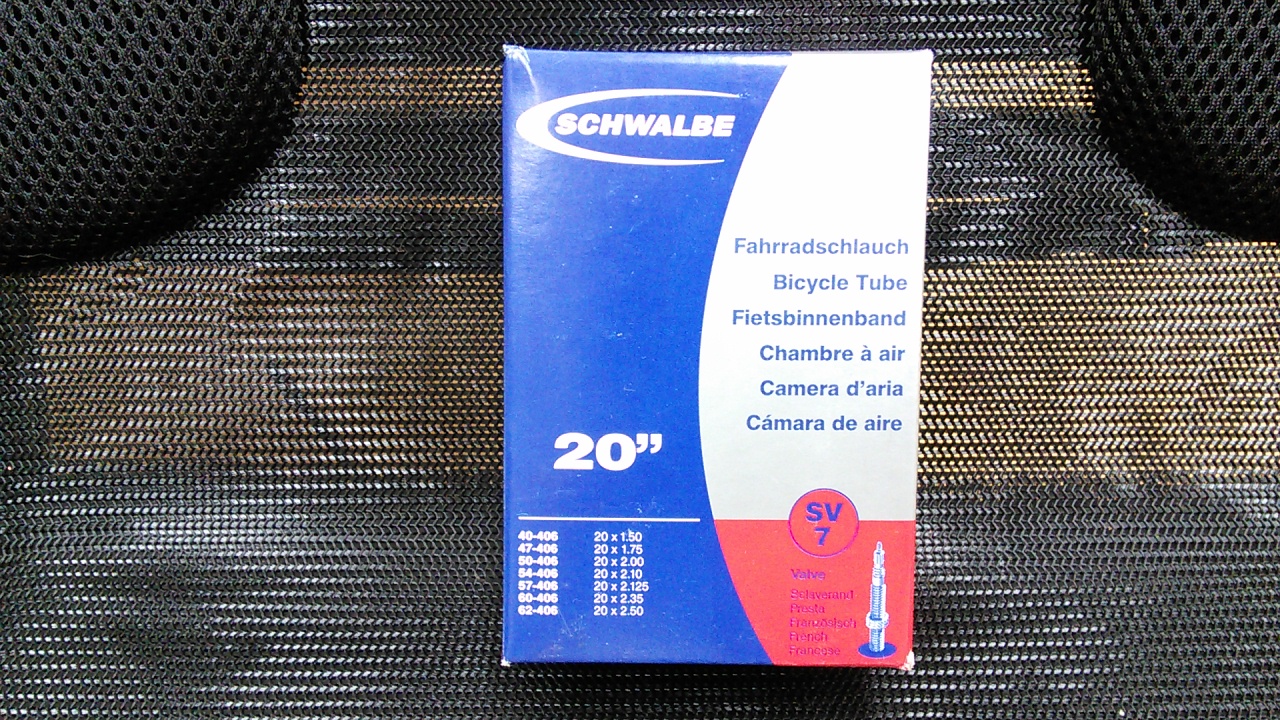 Schwalbe SV7 406 (20x1.5-2.5) Presta Tube -

---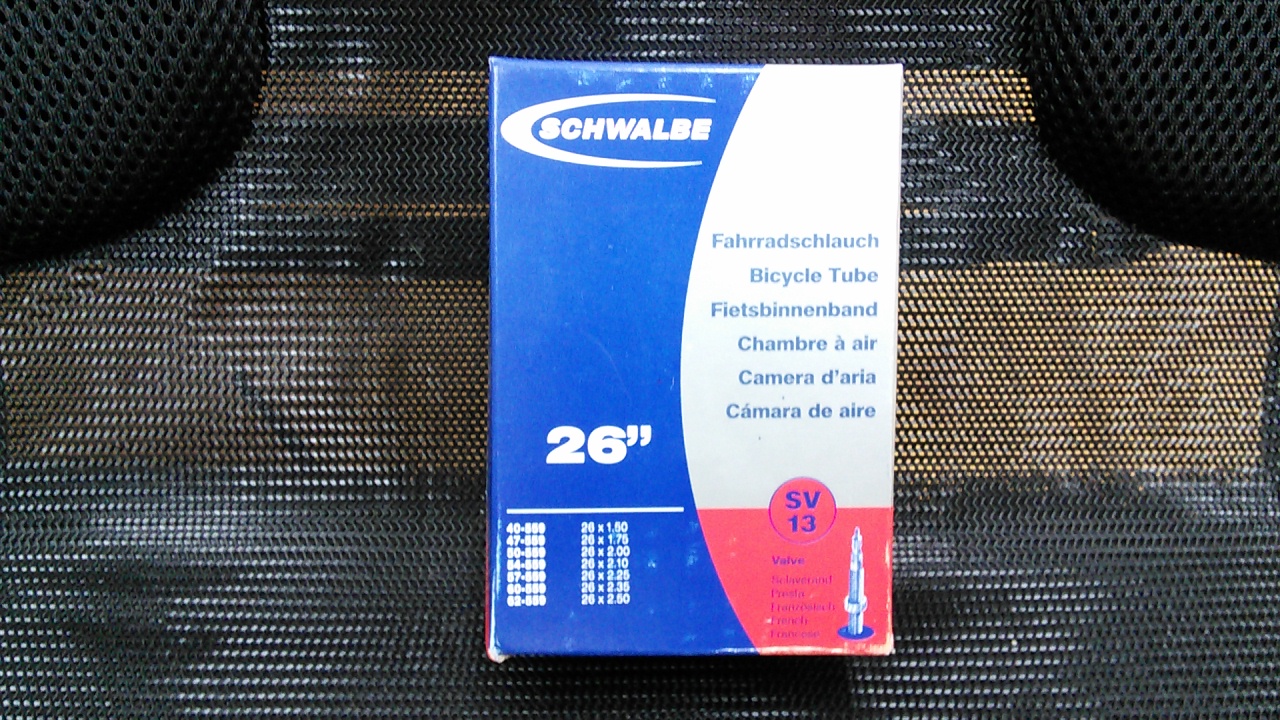 Schwalbe SV13 (26x1.5-2.5) Presta Tube -

---