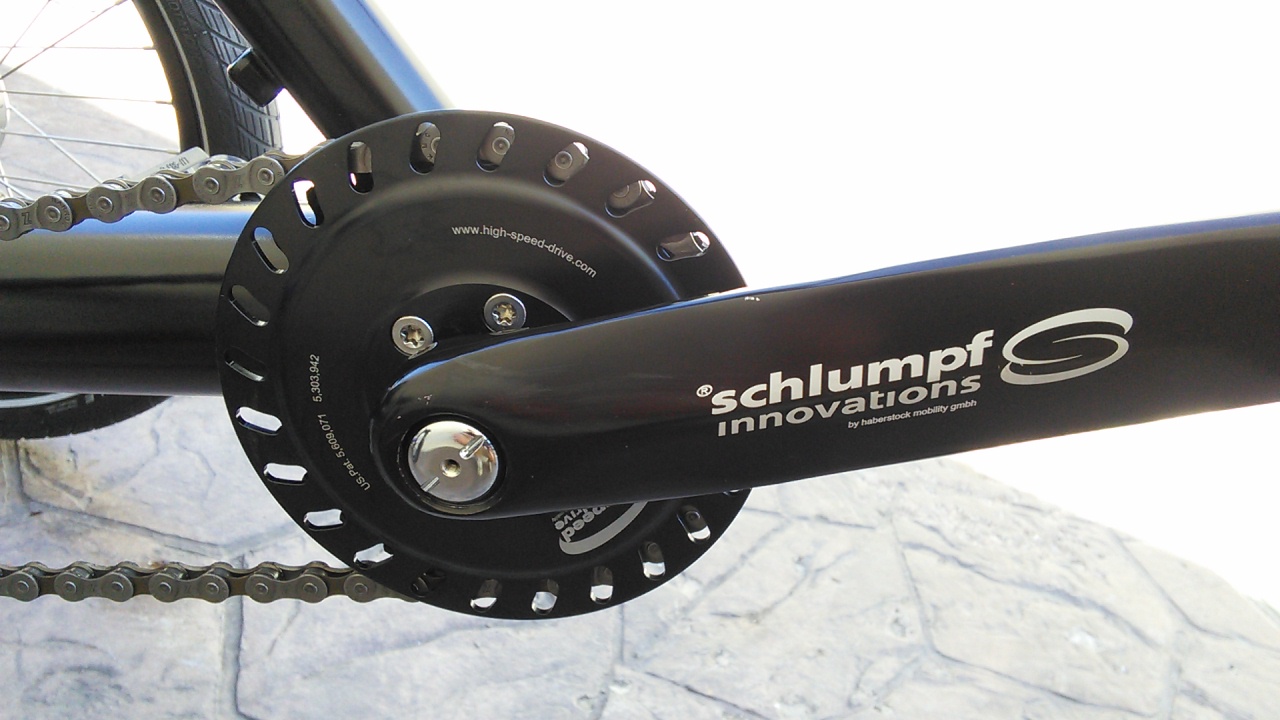 Schlumpf 27T/68 High Speed Drive w/170mm Cranks
- The Schlumpf High Speed Drive is our favorite piece of cycling engineering. This planetary gear setup will give you higher high gears and lower low gears. If you have a trike with a 20in rear wheel the HSD will give you back the high end you are missing.
---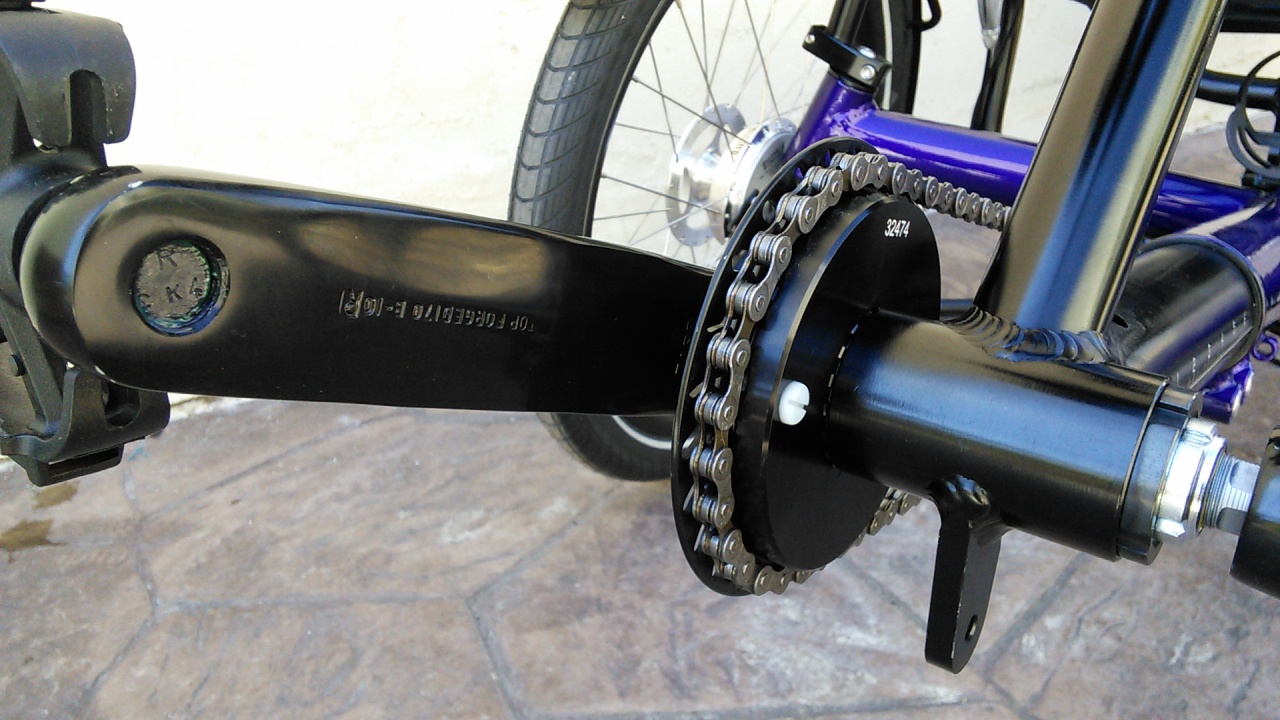 Schlumpf 170mm Straight Crank Arms - Black -

---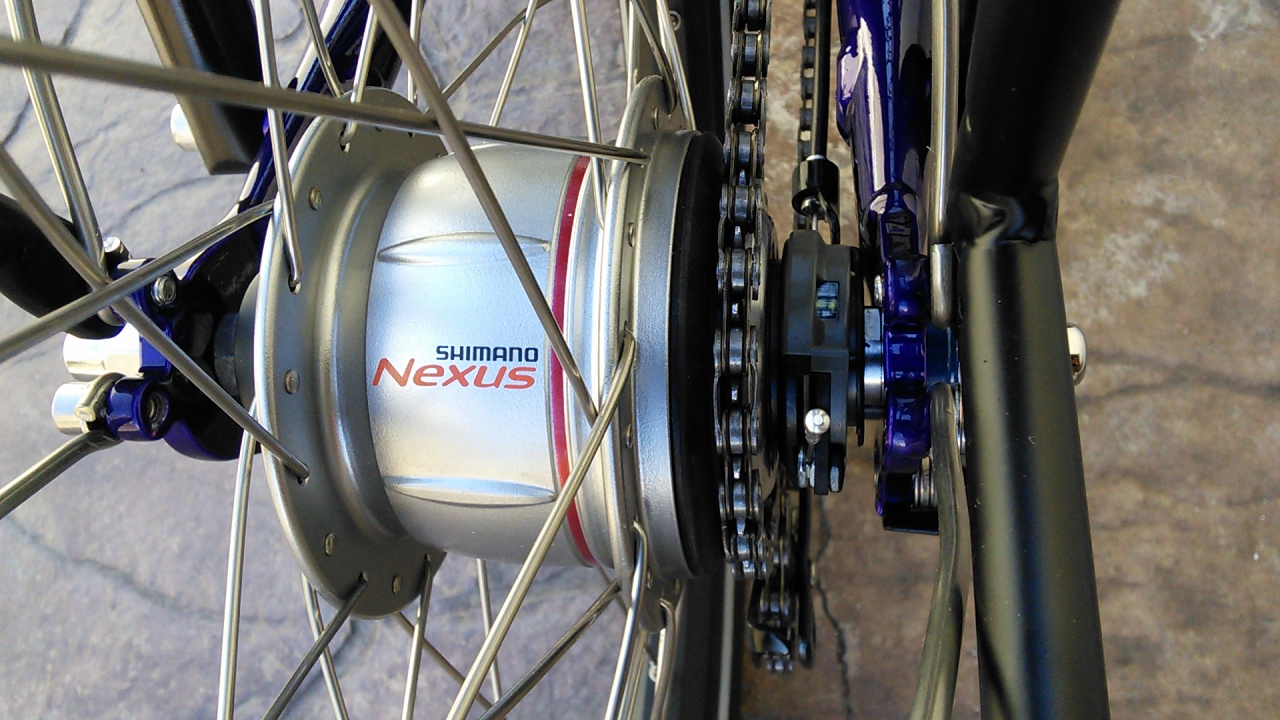 Shimano Nexus 8-Speed Premium w/Shifter, Tensioner, Small Parts, Chain - This rear gearing package contains everything you need to put a Shimano Nexus on your trike.

---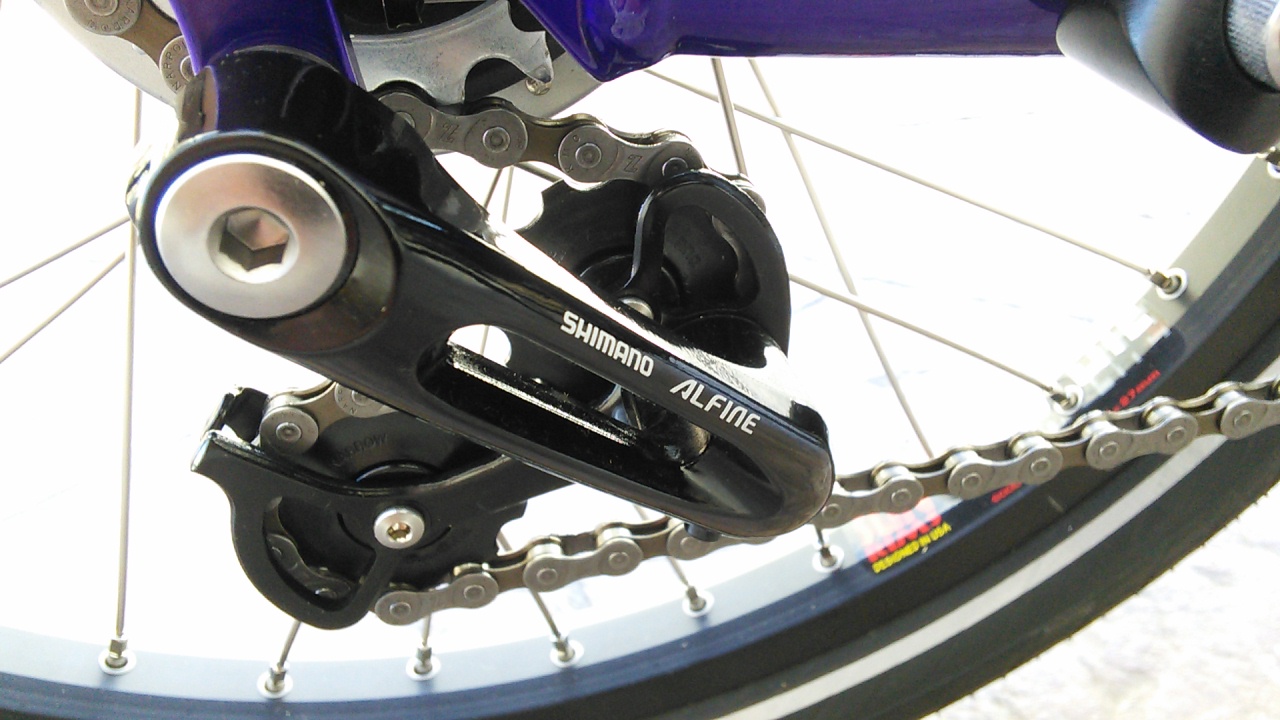 ---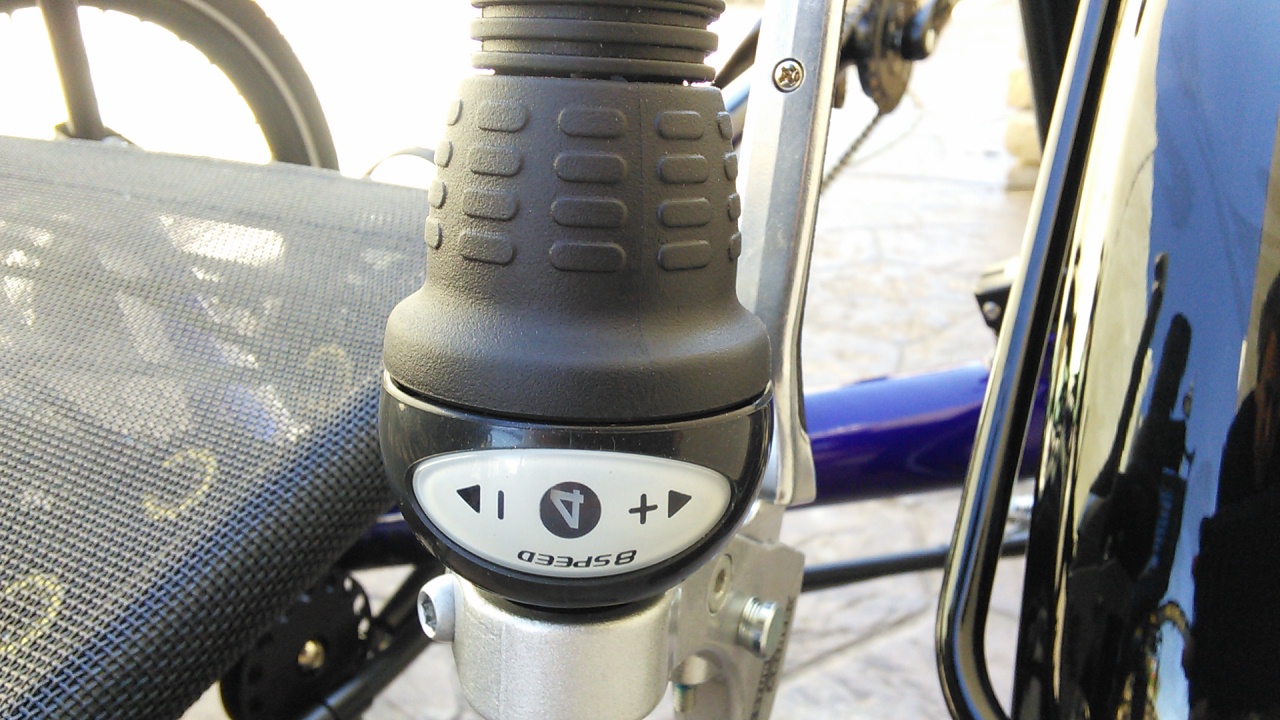 ---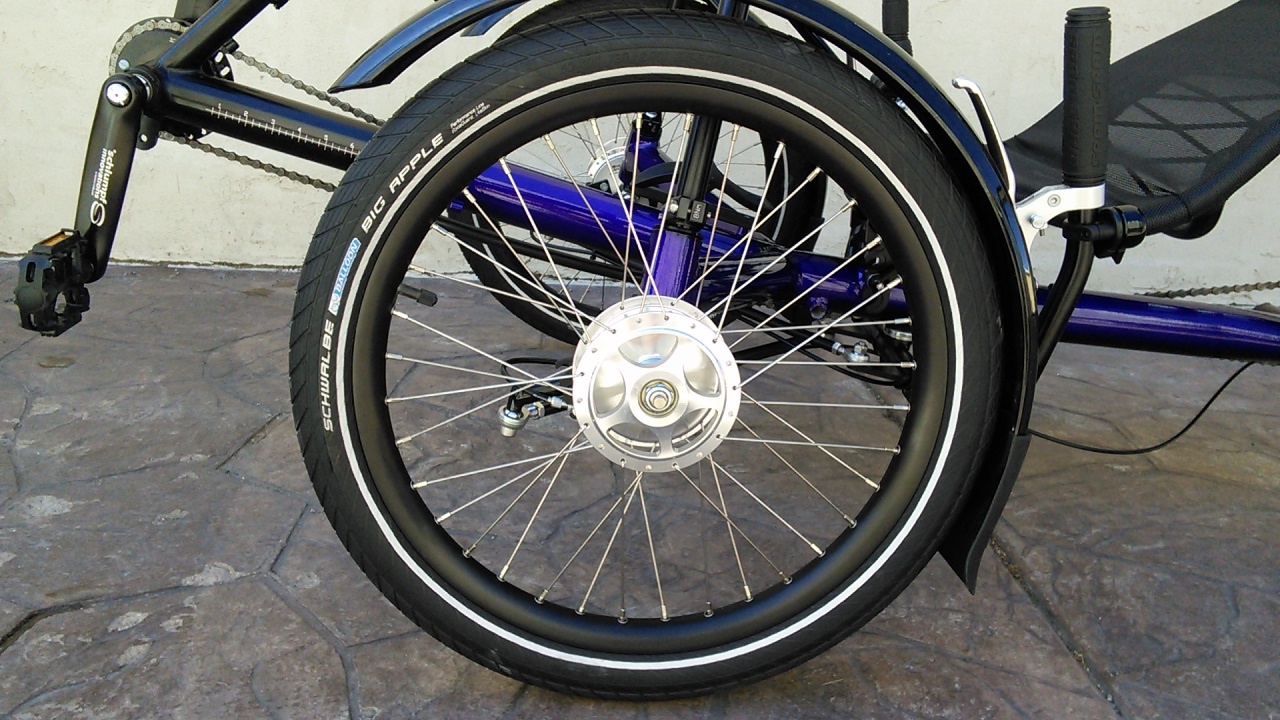 Schwalbe Big Apple 20x2.0 (50-406) HS430 Tire - Built in suspension. The tire suspension responds amazingly well - an advantage that is more important in everyday life than long spring travel. Using simple technology, cycling can remain low-maintenance and easy.

---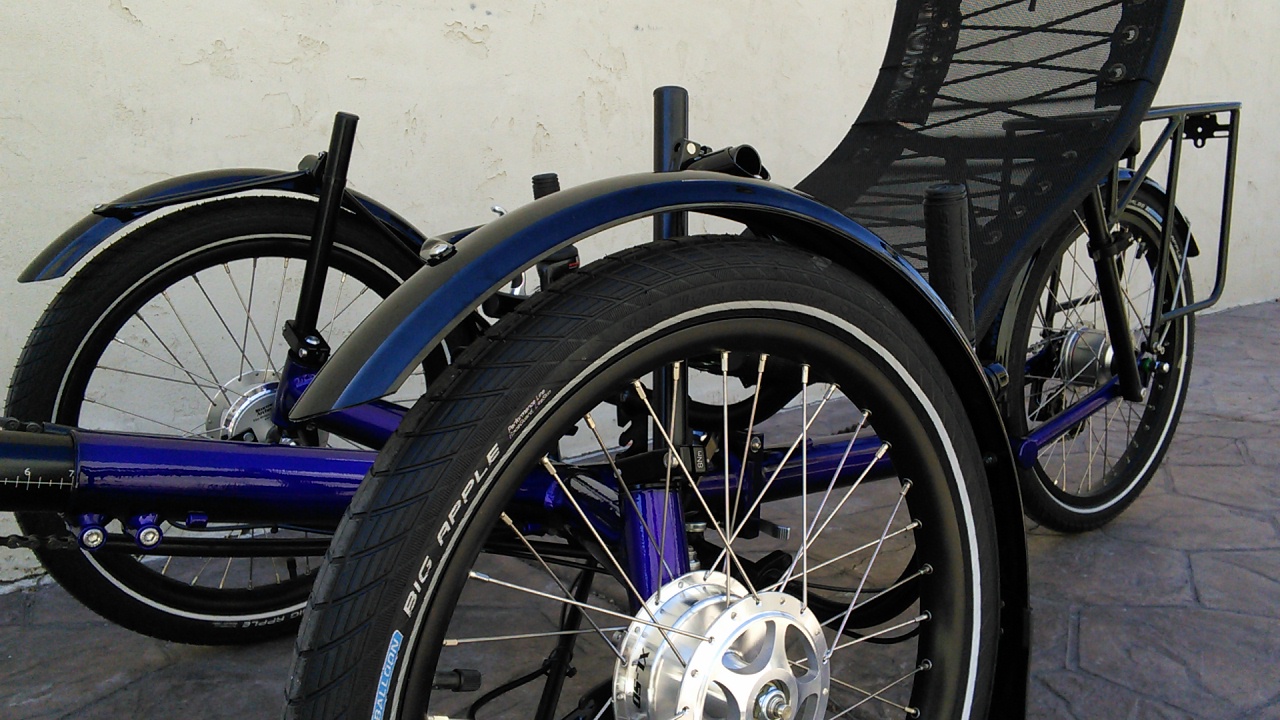 Greenspeed Full Fender Kit - 20-inch for Magnum - This kit comes with the fenders and mounts.

---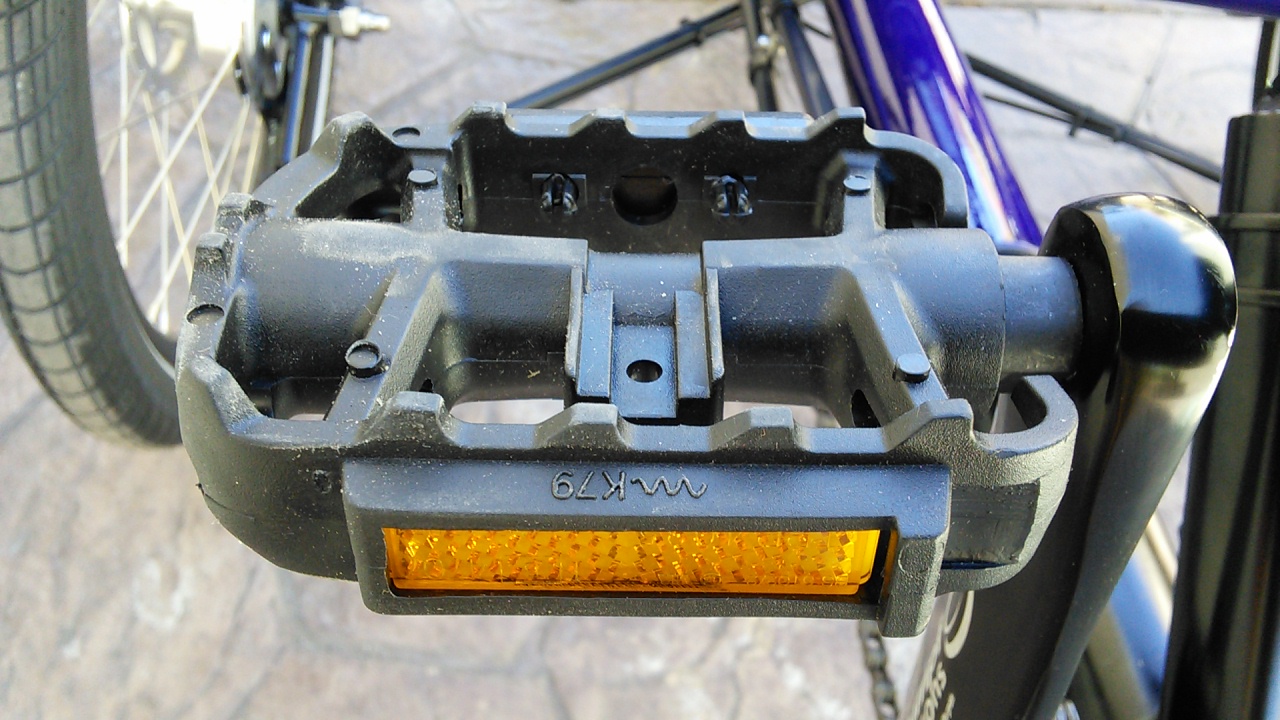 Basic Pedals with reflectors - These are basic 9/16-inch platform pedals. Includes reflectors.

---
---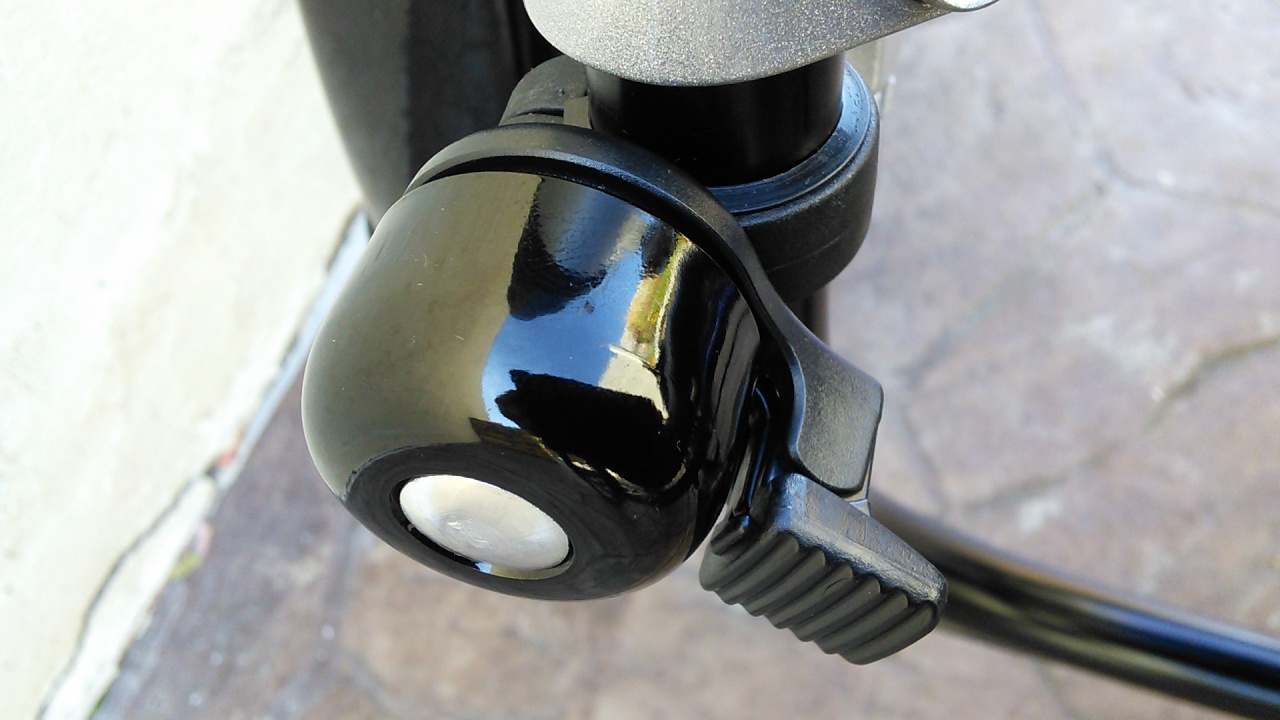 Incredibell Original Bell - Black - The Original features the pivoting dinger and dual-size clamp. Fits handlebars with 21.7mm - 26mm (.86

---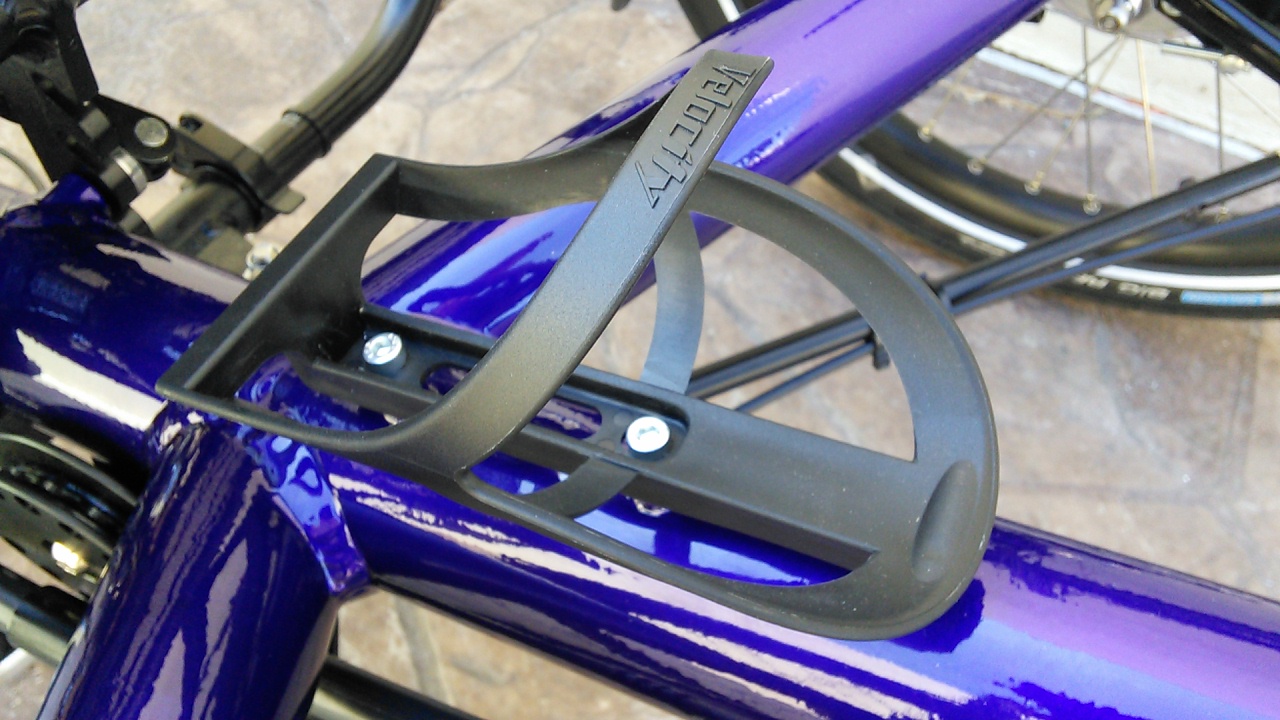 Velocity Water Bottle Cage (Black) - The Velocity water bottle cage is lighter than your average metal cage, and it's more effective in keeping your bottle with you. Featuring a more enclosed design, this cage is great for Recumbents that have a bad habit of throwing bottles out of standard cages.

---
---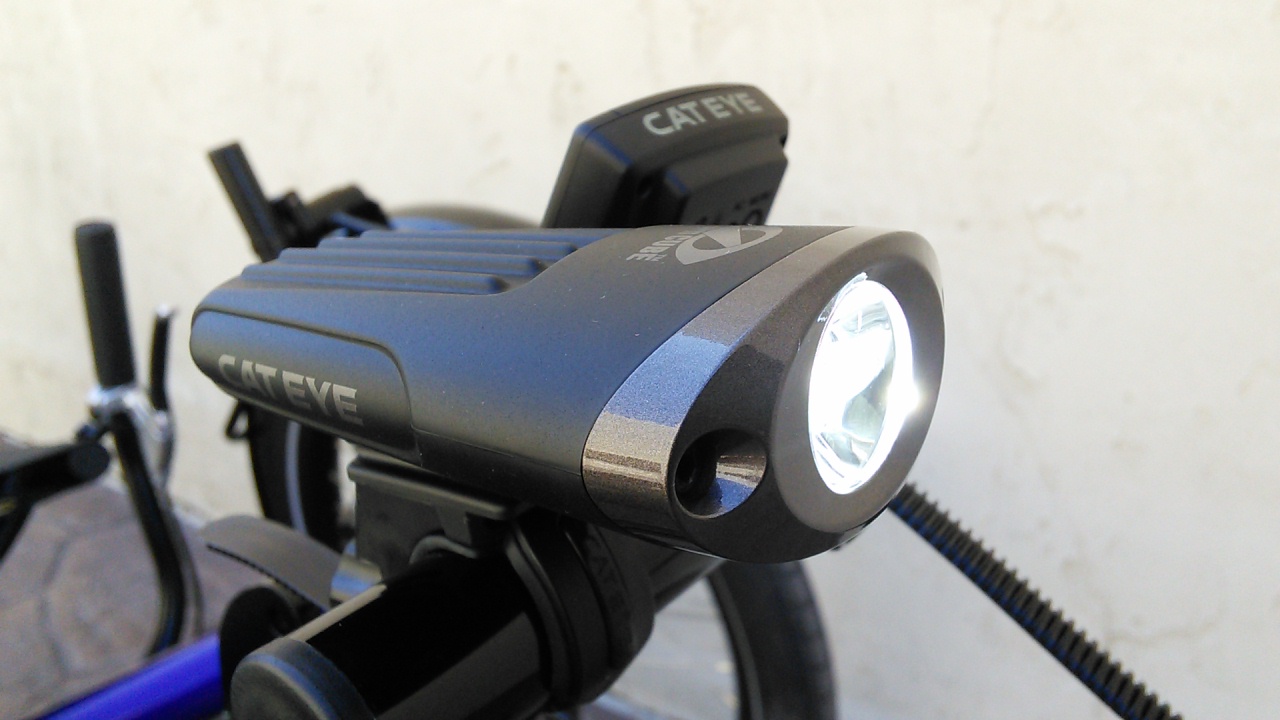 CatEye Nano Shot Headlight - Nano size, massive output. The CatEye Nano Shot HL-EL620RC is a compact, super light-weight (80g) USB rechargeable headlight featuring OptiCube technology to produce a powerful wide beam.

---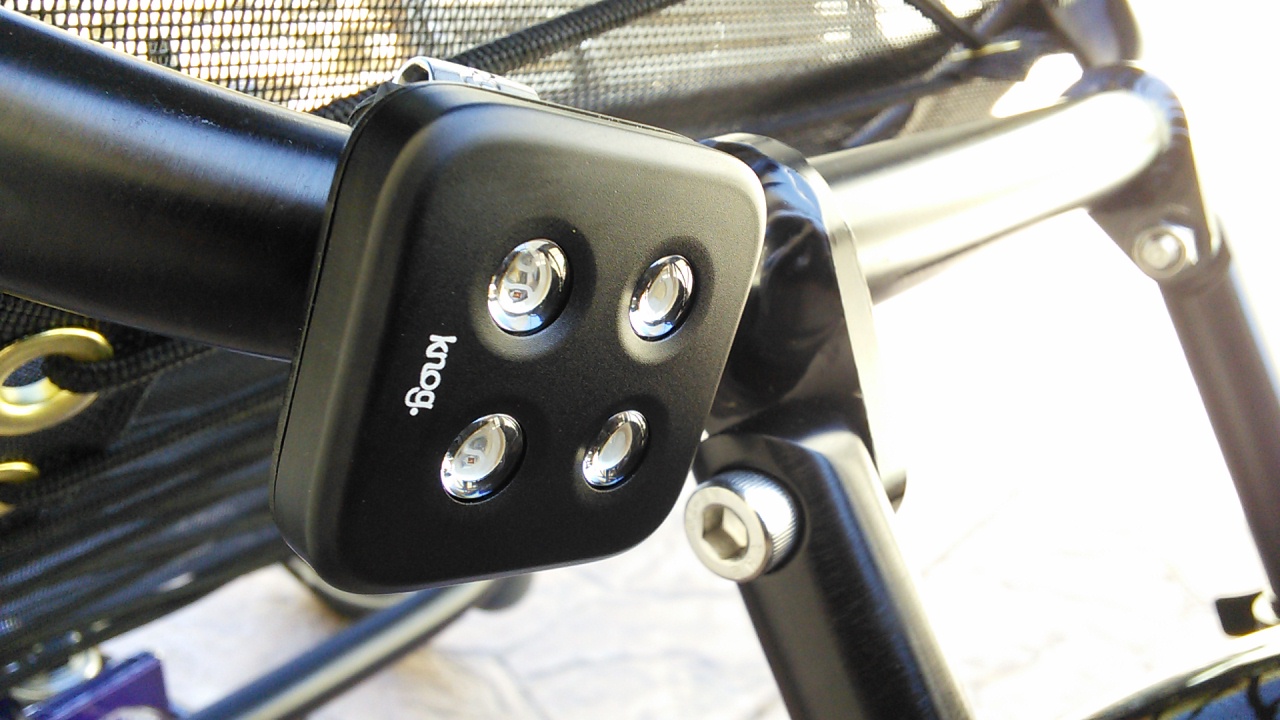 Blinder 4 Dots Taillight (Red LED Black Body) - Aptly named, this is probably the brightest taillight we've ever seen. Packed with four very bright LED bulbs, the Knog Blinder 4 can be seen for over 800 meters, making you more visible and safer on the road.

---
---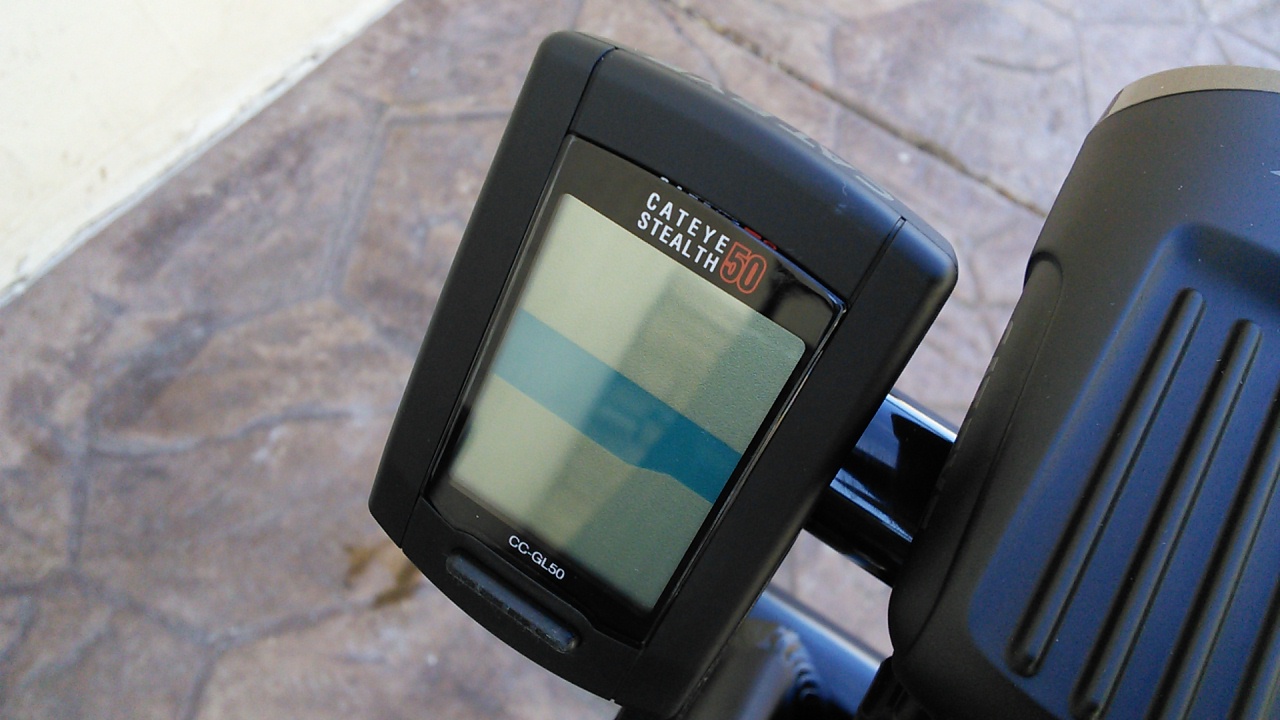 Cateye Stealth50 CC-GL50 GPS Computer ANT+ - The Cateye Stealth50 gps is designed for competitive cyclists, and those want to keep track of heart rate, cadence, and power output. The Stealth50 is ANT+ compatible allowing you the same course tracking abilities as the Stealth10 but with the addition of those crucial training features, that allow you to set goals and surpass them.

---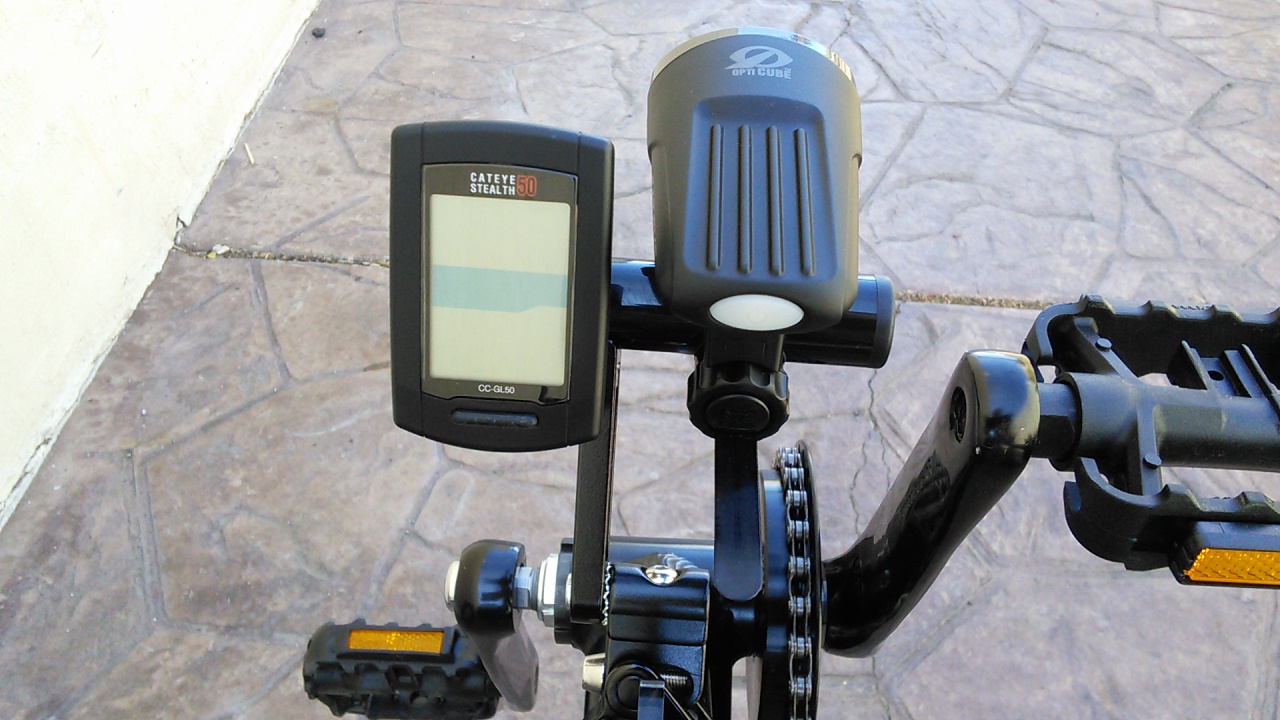 Minoura SwingGrip Accessory Mount - This is our most popular accessory mount. The adjustable strap can secure to any tube up to 1-1/4in. Use it for your smart phone, trike computer or secure it to the derailleur post for mounting headlights.

---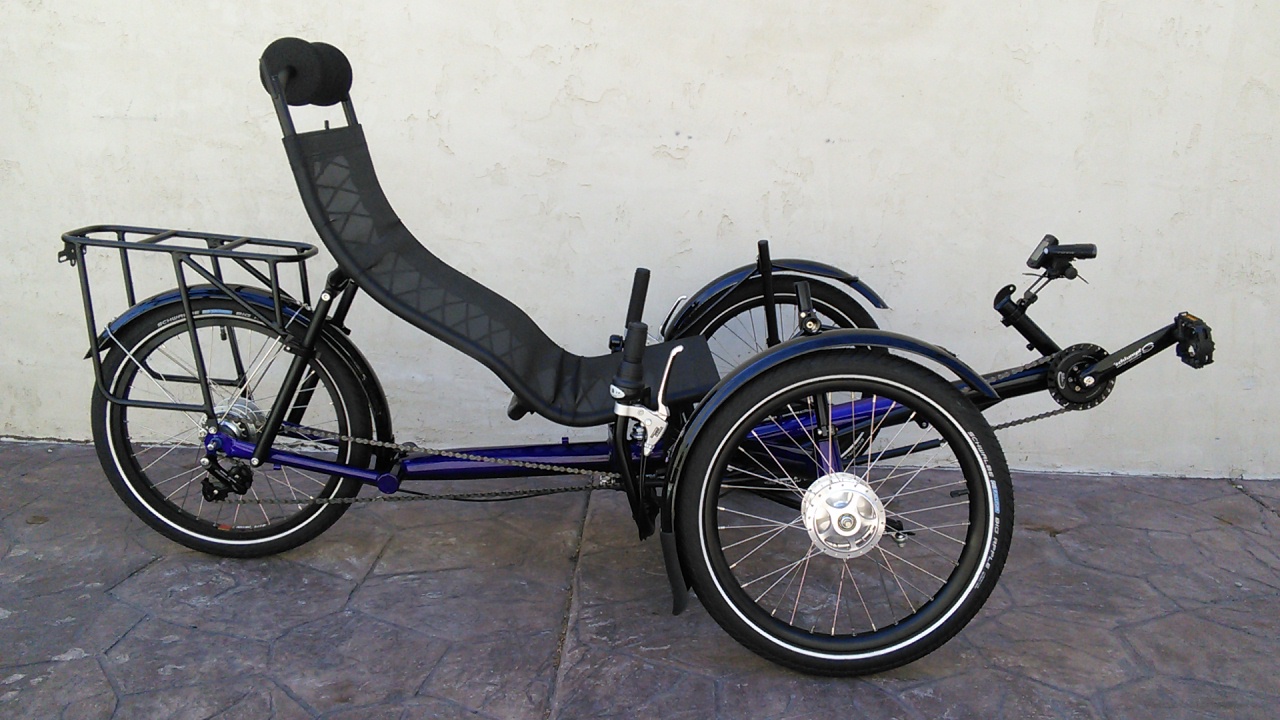 ---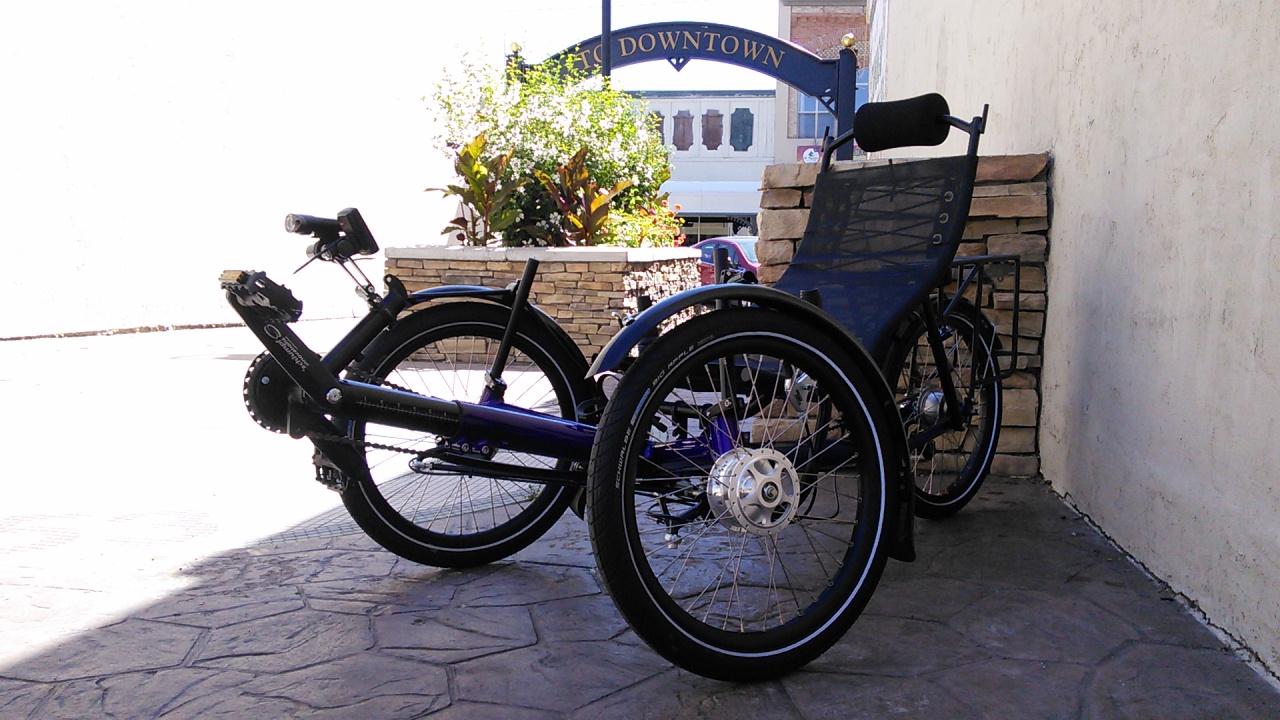 ---