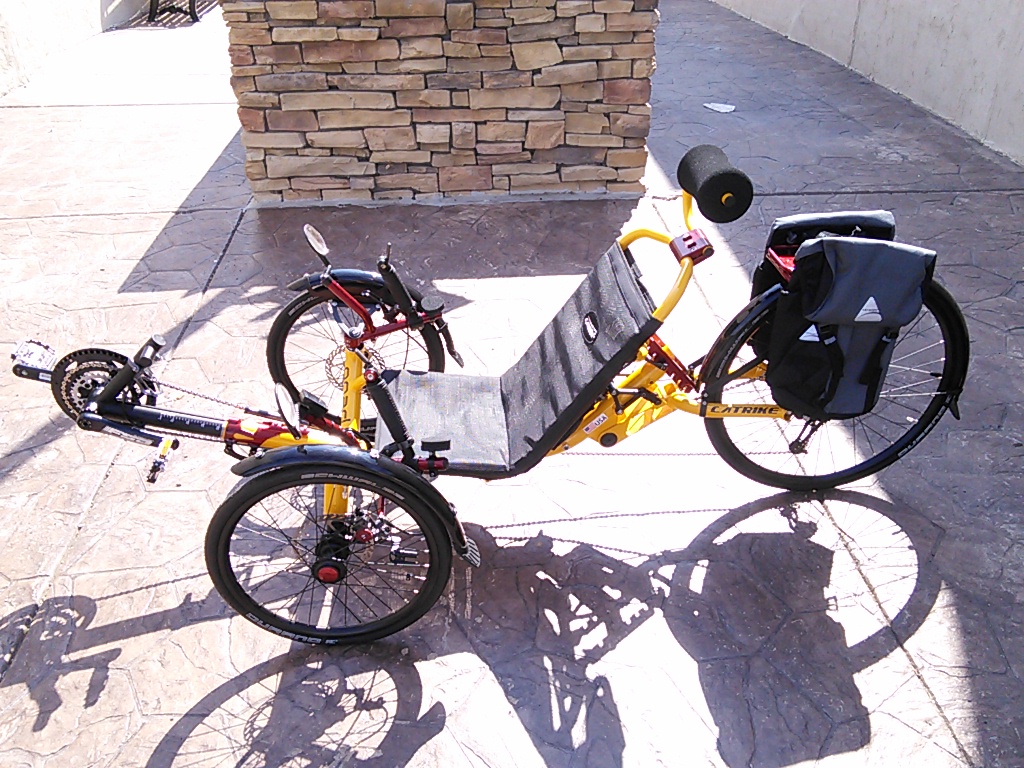 ---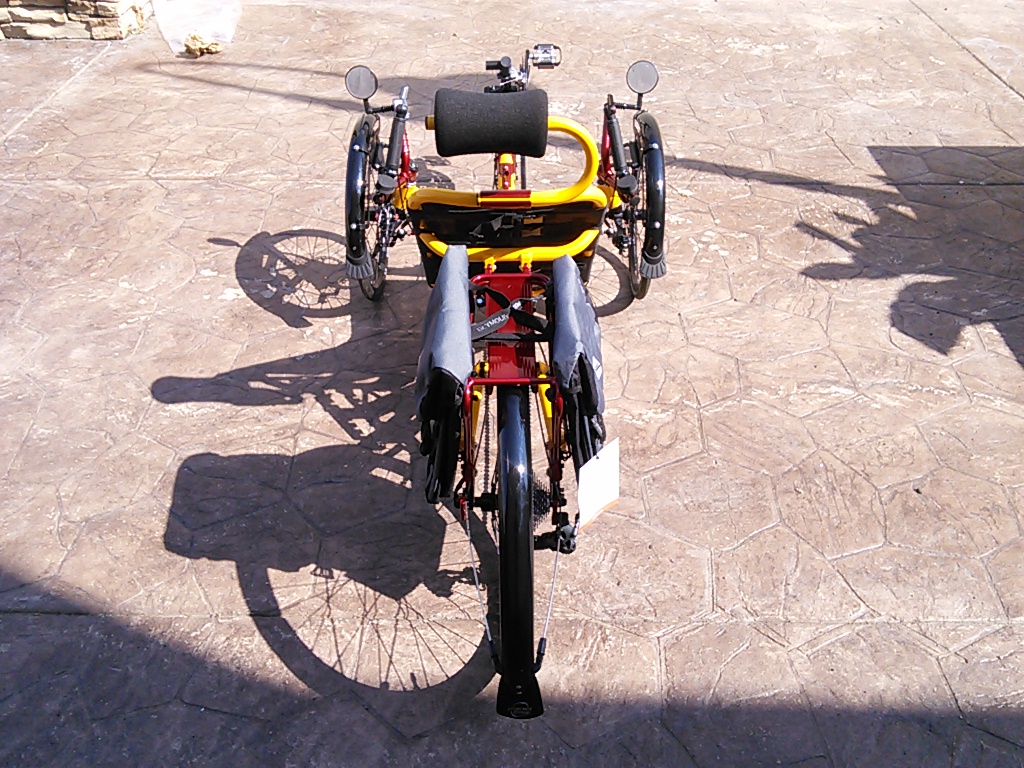 ---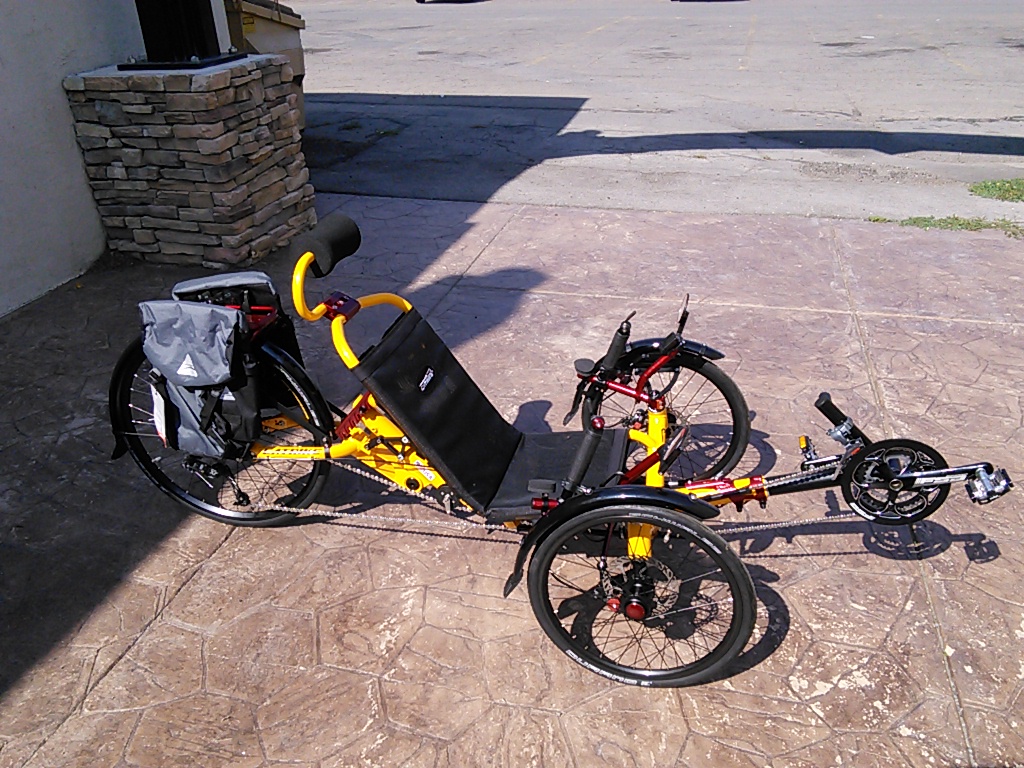 ---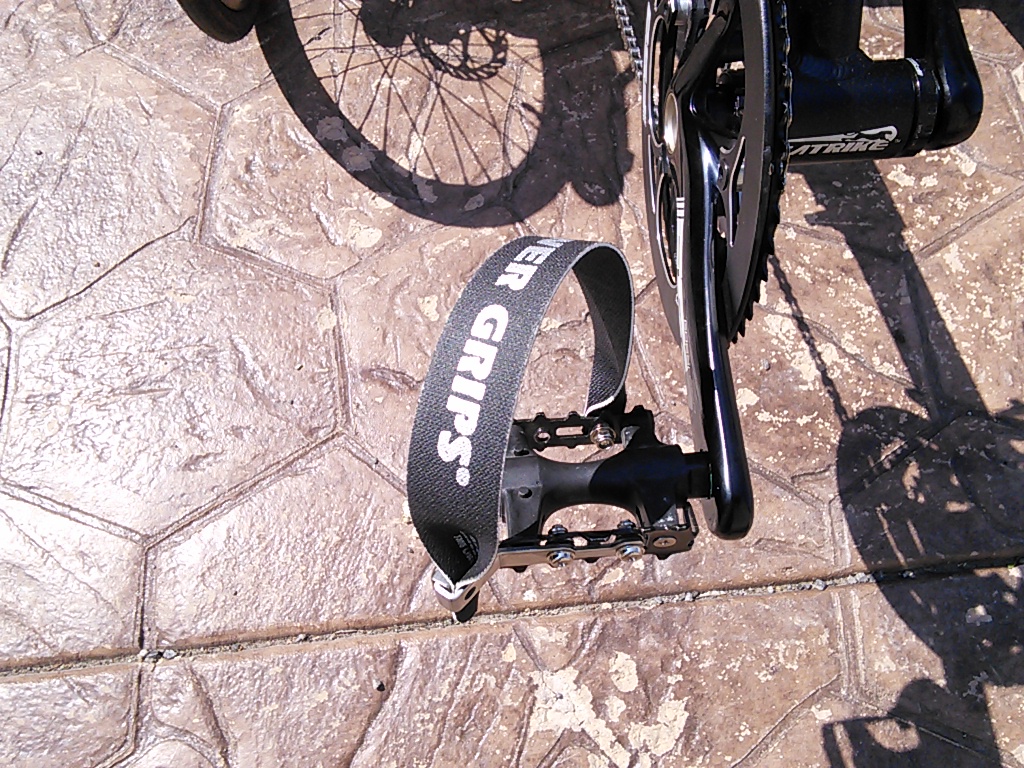 Power Grip Sport Pedal and Strap Set - Don't want to have your feet come off the pedals but don't want to wear special cycling shoes? Helping you avoid the hassle of special shoes, the Power Grip straps hold your feet securely on the pedals while wearing your favorite pair of sneakers. To use, just put your feet through the straps at an angle. When your foot straightens out the straps lock against your shoe. Simple and effective.

---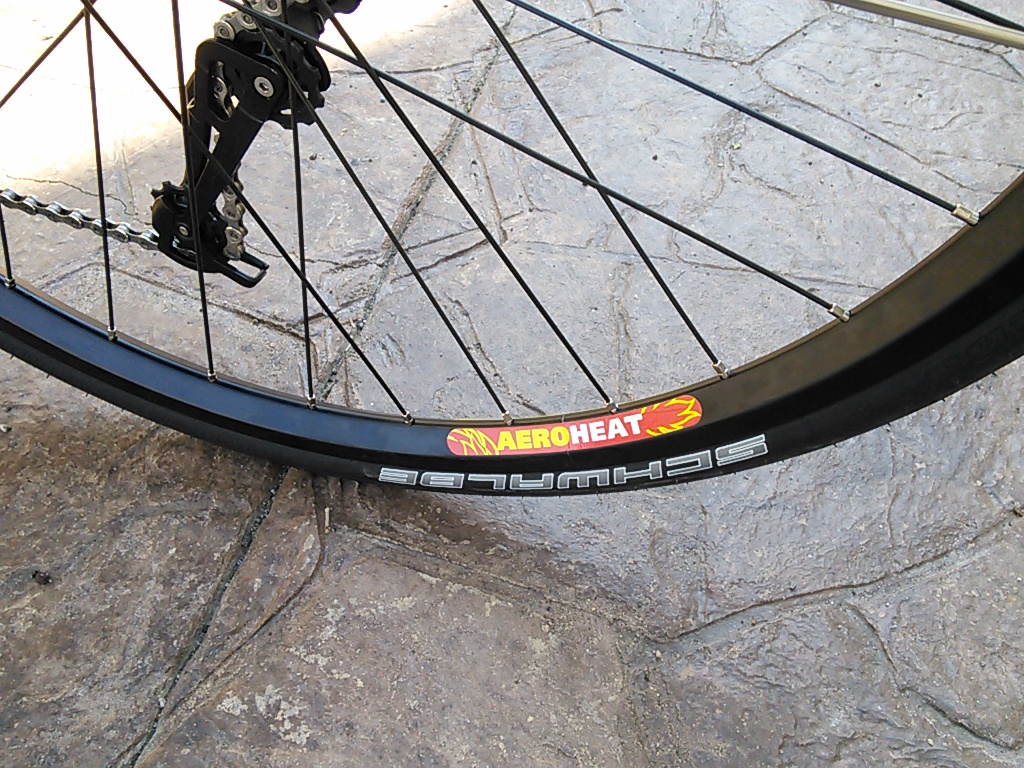 Rear Wheel - 26in - Velocity AeroHeat -

---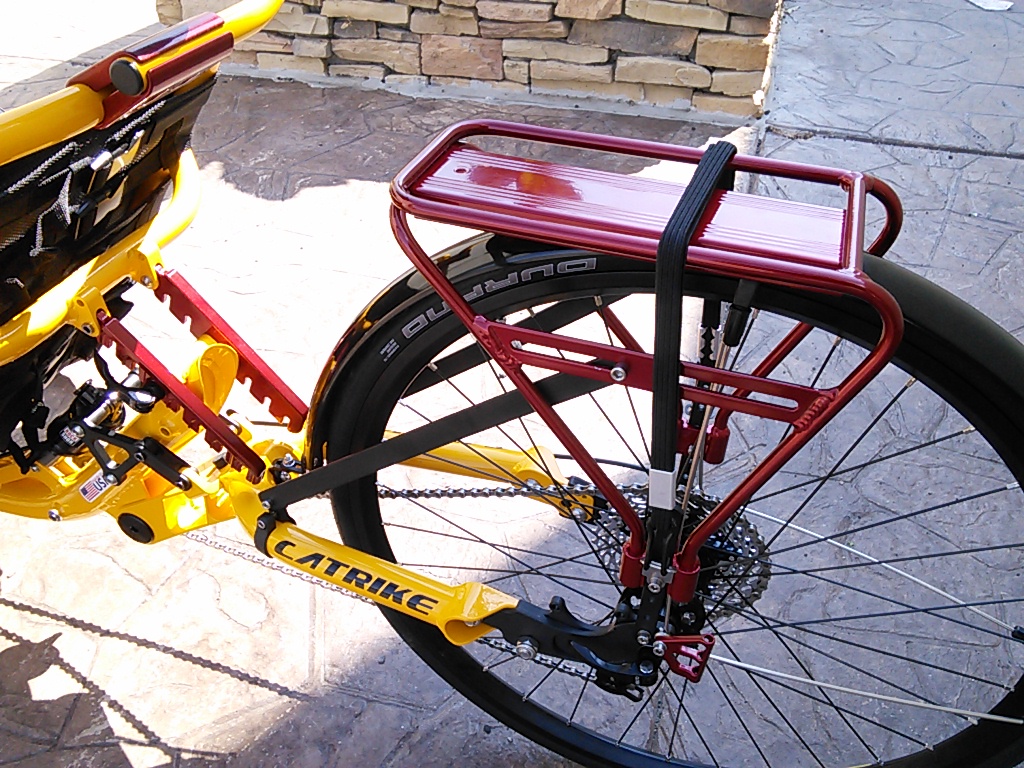 Utah Trikes Rack with Catrike Mounting Hardware - Our custom adjustable rack comes with the clamps you need to connect it to any of the Catrike models. It fits on 20-inch models like the Catrike Villager and Trail and also on the larger models like the Expedition and the 700, allowing you to carry up to 65 lbs of extra cargo! PLEASE INFORM US IN CUSTOMER MESSAGE WHAT CATRIKE MODEL THE RACK WILL BE INSTALLED ON

---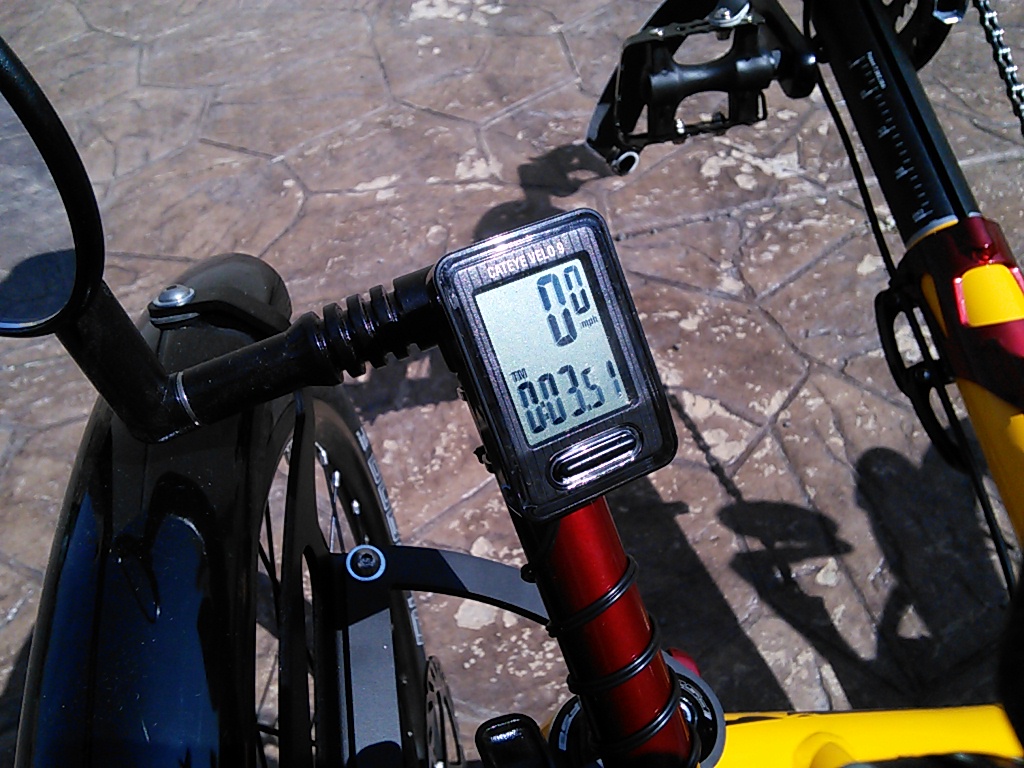 CatEye Velo 9 Wired Computer - The newly designed Velo 9 is CatEye's entry level 9 function computer. The new, larger screen is even easier to read and set up is made simple with pre-programmed tires sizes. Features: Wired. Calorie Consumption. Carbon Offset. Current/Max/Average Speed. Distance. Clock. Pace Arrow. Auto Power Saving. Auto Stop/Start. Battery CR2032.

---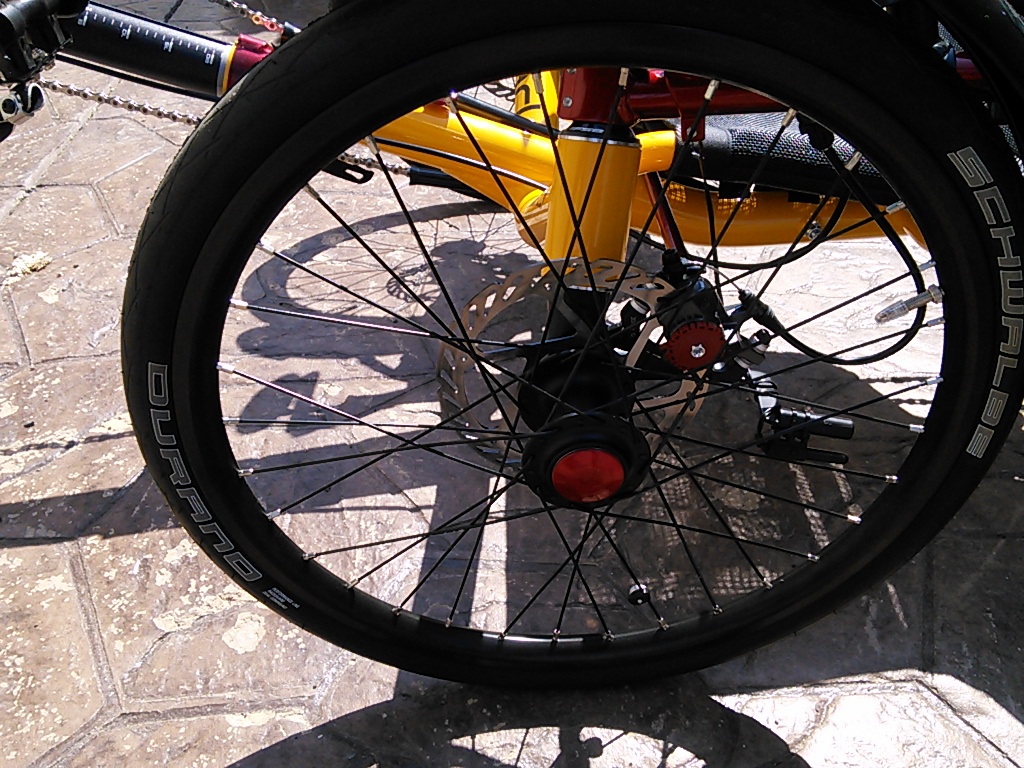 Schwalbe Durano 20x1.10 (28-406) HS464 Folding Bead Tire - For mile eaters. Durano is the right choice for high mileage purposes, because no other racing tire lasts longer. -FOLDING BEAD -PSI: 85-115

---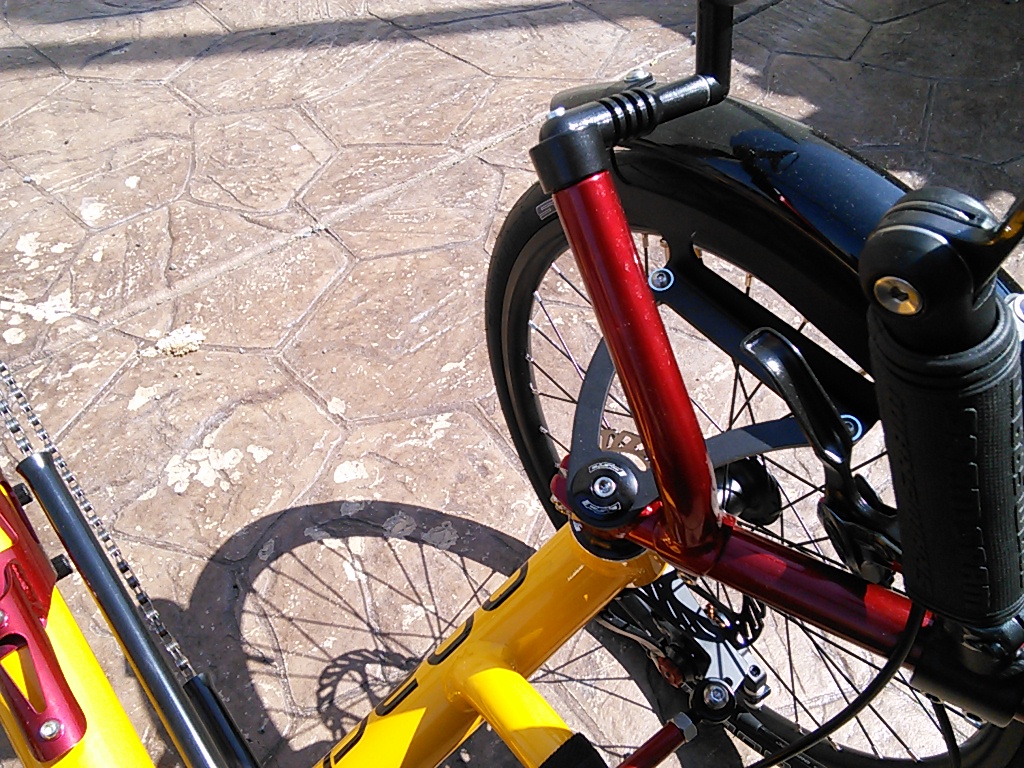 Catrike Mirror/Computer Mount (Right) - A mount that attaches to the lower handle bar for the use of a mirror or a computer display. Angled forward for the right side.

---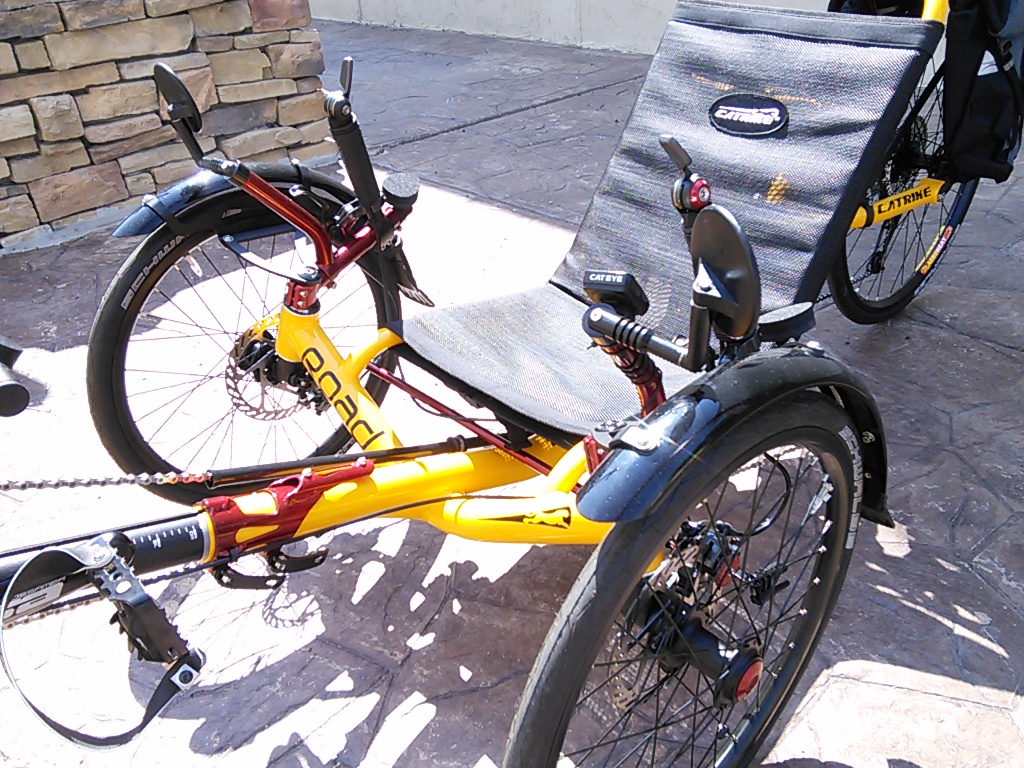 Catrike 20in Alloy Front Fender Set - Say goodbye to the old plastic fenders! The new Catrike 20in Front Alloy Fenders are here! Sleek and sturdy, these front fenders will be a great addition to your trike. Call us for color availability and pricing if you'd like to have them custom painted to match your Catrike or compliment the color of your trike. Check out our custom paint selections on our website. Please select the appropriate front fenders for your trike. Catrike models with front suspension require special brackets. Includes mounting hardware. NOT COMPATIBLE WITH DUMONT AND ROAD AR MODELS

---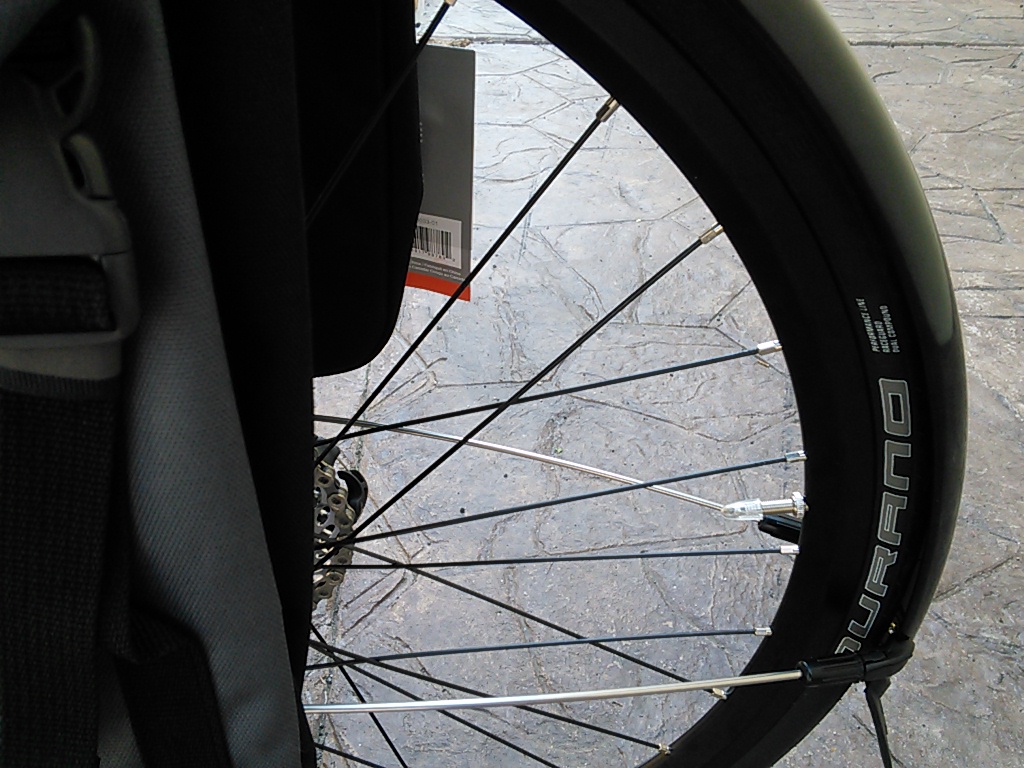 Schwalbe Durano 26x1.10 (28-559) HS464 Folding Tire - For mile eaters. Durano is the right choice for high mileage purposes, because no other racing tire lasts longer. -FOLDING BEAD -PSI: 85-115

---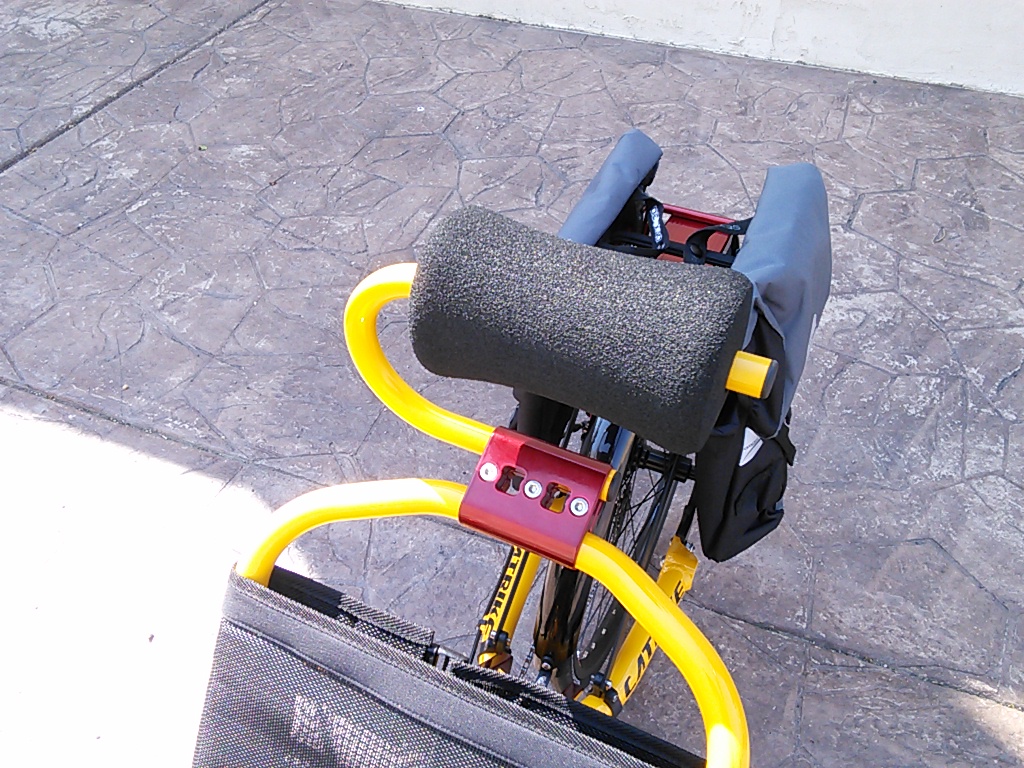 UTCustom Adjustable Super Headrest - Serious riders want serious comfort. That's why we created the Super Headrest. Our headrest is adjustable and functions as an additional support for your shoulders, neck, and head. 2-4 WEEK LEAD TIME IF NOT IN STOCK

---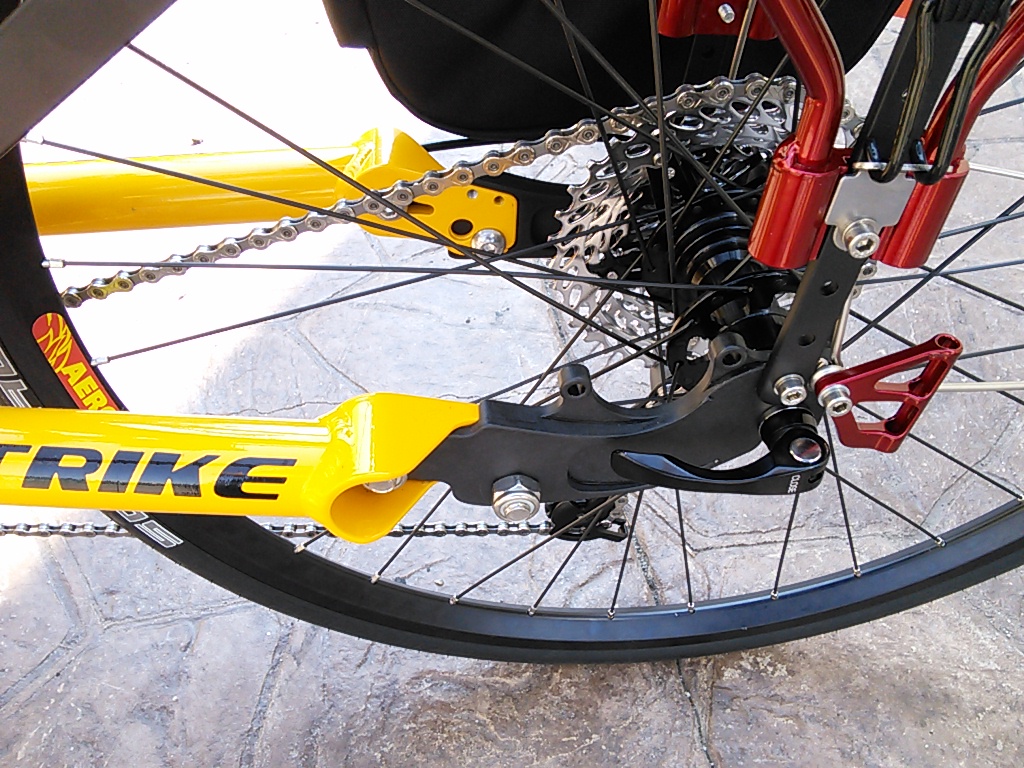 UTCustom Basic Wheel Extension Kit for 2013 and Later Catrikes - You can now convert your Catrike into a different machine. With the bigger rear wheel you will roll faster and have a smoother ride. You won't lose your cargo options either. Our UT Custom adjustable rack is compatible with the extension kit! 2-4 WEEK LEAD TIME IF NOT IN STOCK

---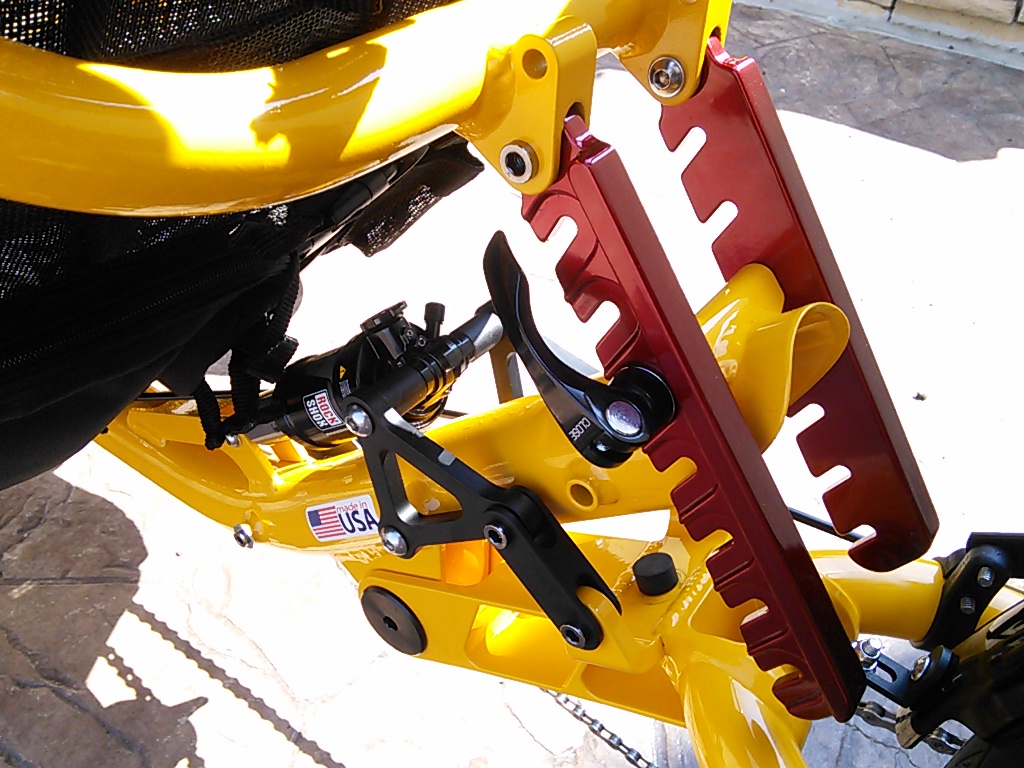 UTCustom Catrike Seat Extension - We have had so many people tell us that they wish their Catrike seat could go more upright. Well, now you can! Our seat extensions let you adjust the seat back to a nearly vertical position. Hey, it's your trike right? You gotta be comfortable! 2-4 WEEK LEAD TIME IF NOT IN STOCK

---