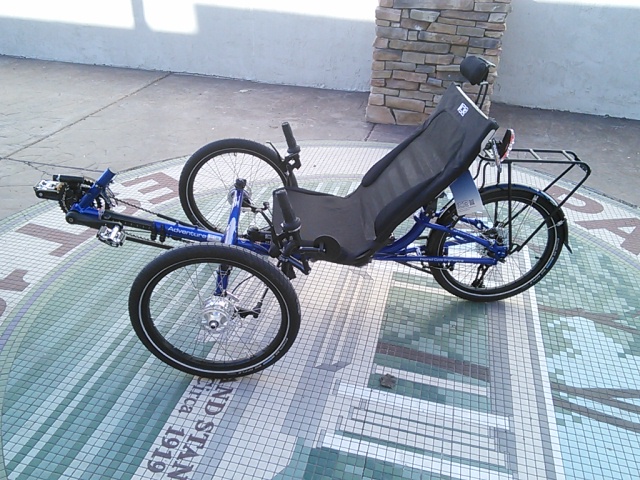 ---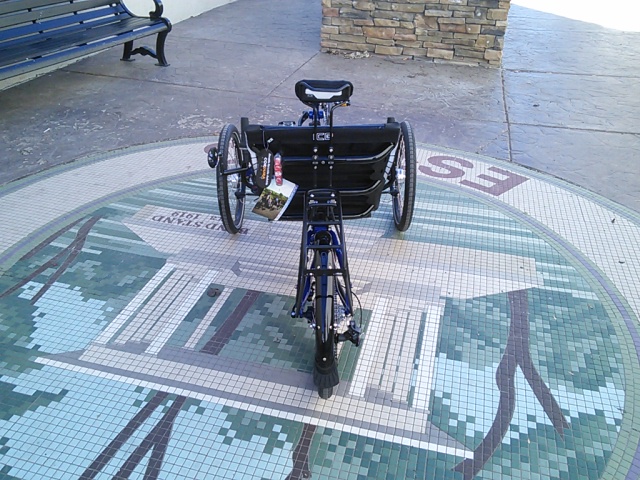 ---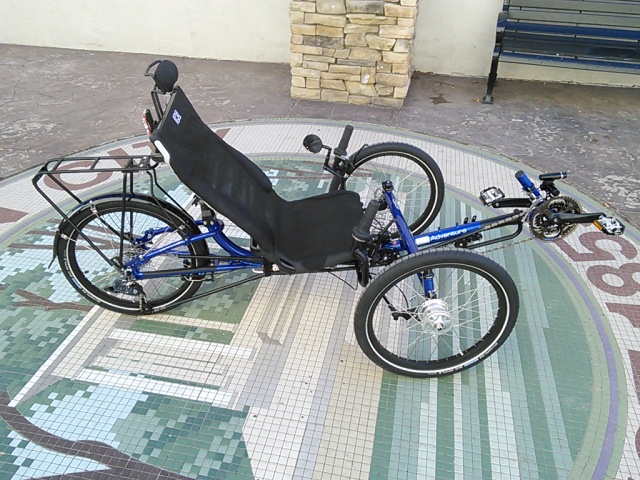 ---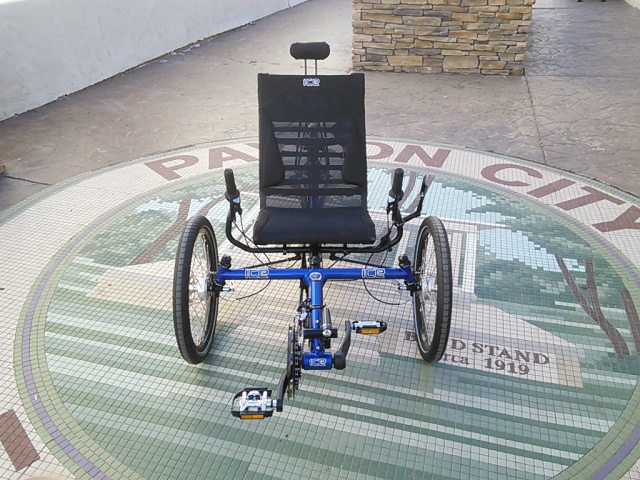 ---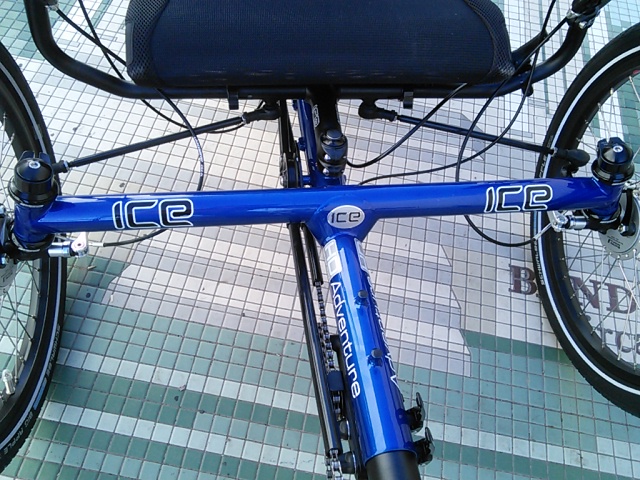 HD Model -

---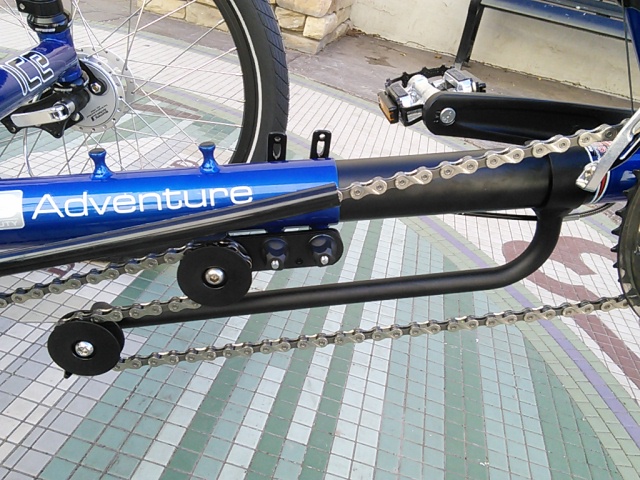 ICE Easy Adjust Chain Kit w/o Chain Guard - The easy adjust chain kit fits to the ICE and makes quick changes to the front boom length very simple. Ideal for shared use of the trike with riders of different leg length. The kit comes with quick release levers for the front boom. Easy fitting with no need to remove the chain set. Chain tubes will need to be shortened and more chain will be needed if retro fitting.

---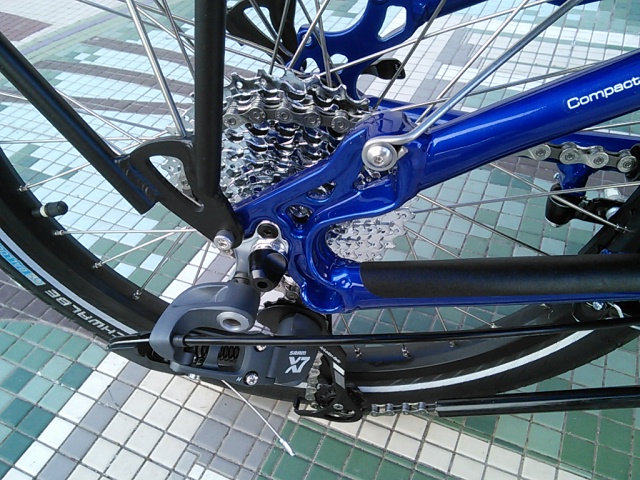 SRAM PG-950 11-34t 9sp Cassette, X7 Rear Derailleur, Grip Shifter, Chain - This 9-speed gearing system is tried-and-true. The included twist shifter is also very reliable.

---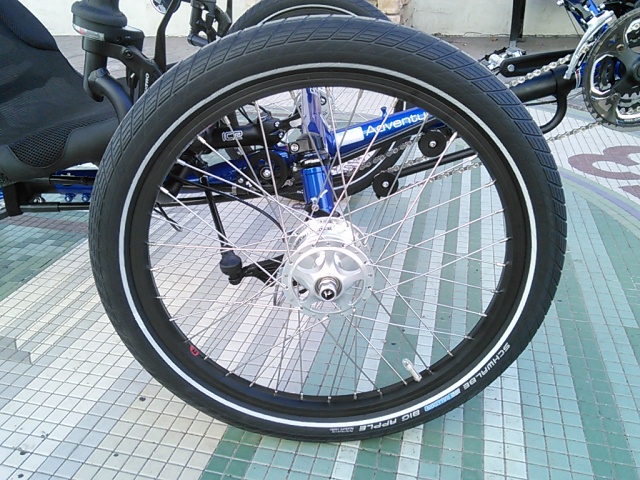 Schwalbe Big Apple 20x2.00 (50-406) HS430 Tire - Built in suspension. The tire suspension responds amazingly well - an advantage that is more important in everyday life than long spring travel. Using simple technology, cycling can remain low-maintenance and easy. -WIRE BEAD -PSI: 30-70

---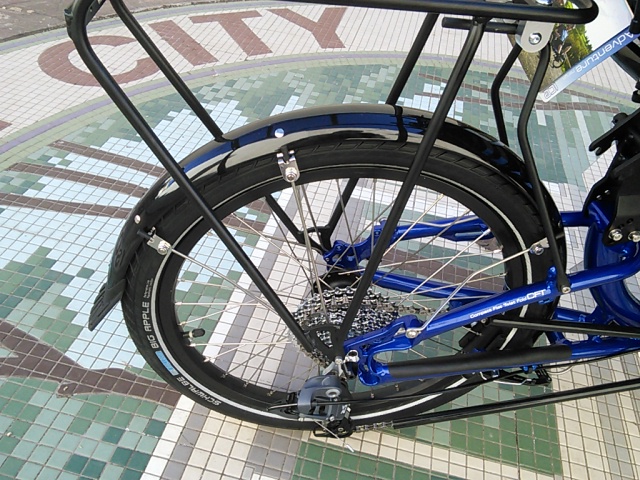 ICE 20in Rear Mudguard - For those who would like to prevent spray from the rear wheel getting onto other riders following close behind we offer this full wrap mudguard. This mudguard is also quick release and does not limit the folding function. It has been designed to allow the use of the optional rear disc brake and is adjustable for up to 50mm tires. It is also compatible with a Rohloff hub if one is fitted.

---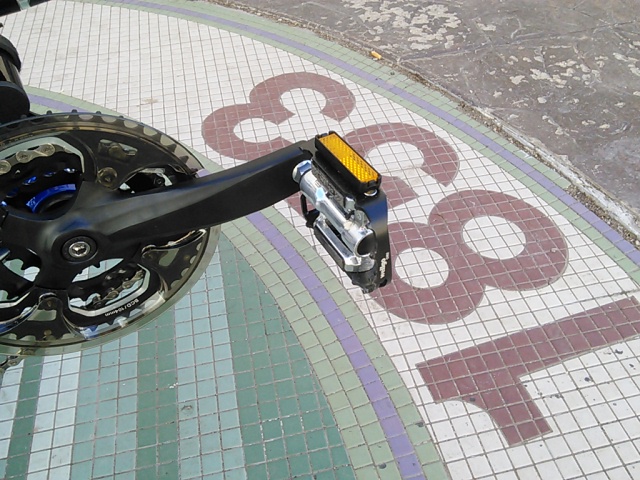 SunLite Clipless Pedals - -Forged alloy body -Chromoly spindle -Shimano SPD compatible -Flat side with rubber insert for traction -Toe clip compatible on non-SPD side -420g pair

---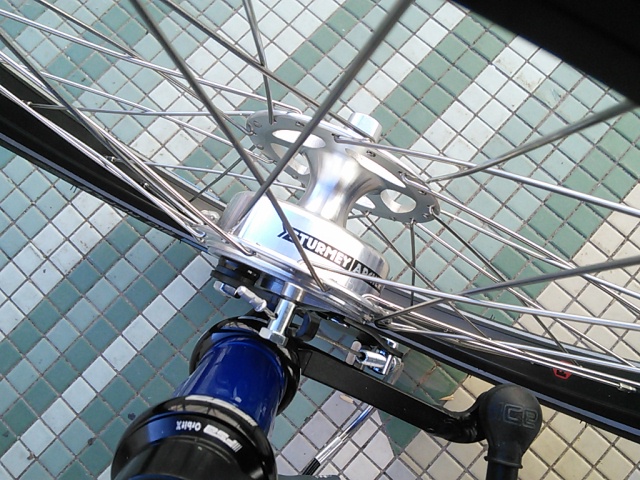 Sturmey Archer Drum Brakes - ice

---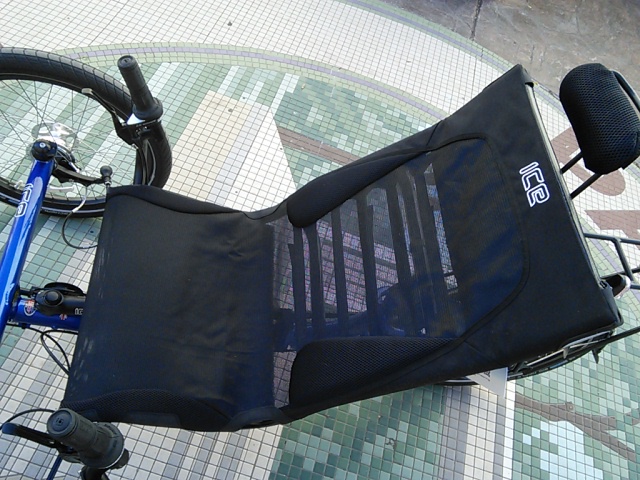 ICE Ergo-Flow Mesh Seat with Integral Pocket (Mounts Included) -

---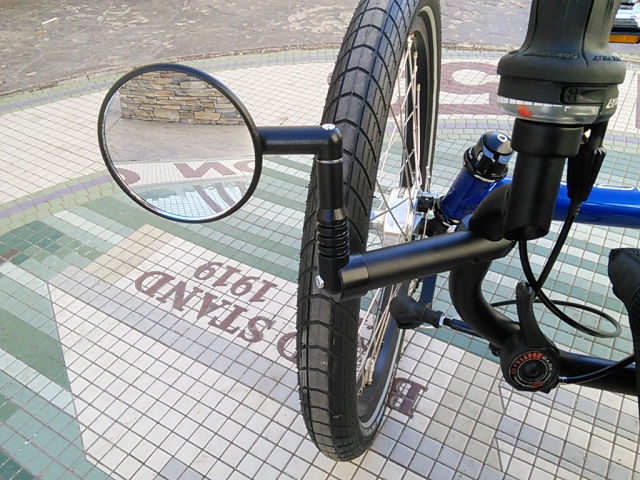 Mirrycle Mirror - The convex mirror with its wide field of view is adjustable to any viewing angle. -Fits inside handlebars with 15.2mm - 23.4mm inside diameters -Mounts in minutes with the wrench that is included -Bar end wedge attachment

---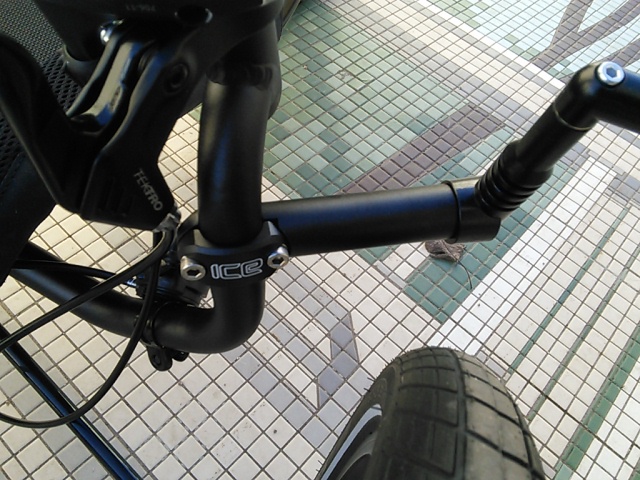 ICE Mirror Mount - The ICE Mirror Mount attaches just below the hand grip providing you with an alternative fixing point for your mirror. (Mirror not included). Works with other trikes too. Provides a 7/8in tube to mount shifters, computers, lights and more.

---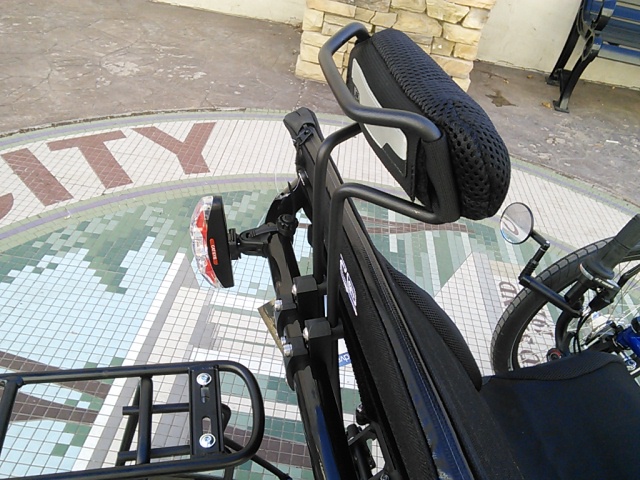 ICE Adjustable Neck Rest - For Ergo-Flow Mesh Seat - Fully adjustable for height and angle, removable padded cover. Very comfortable going up hills especially when the trike is set to a more reclined seat angle. Also a nice feature when relaxing at a standstill.

---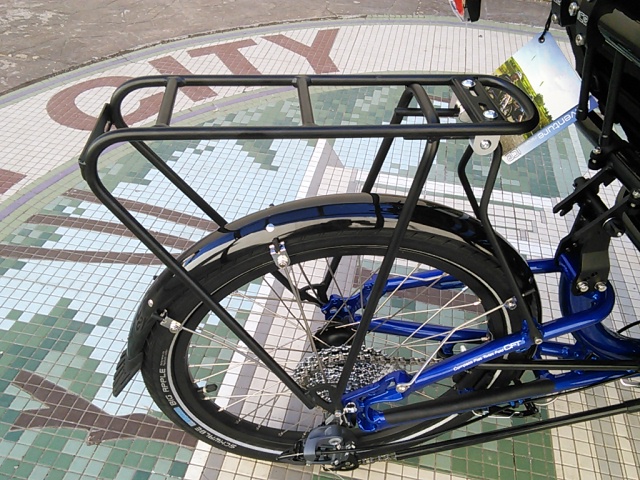 ICE Rear Rack with Hardware for Rigid 20in Rear -

---
---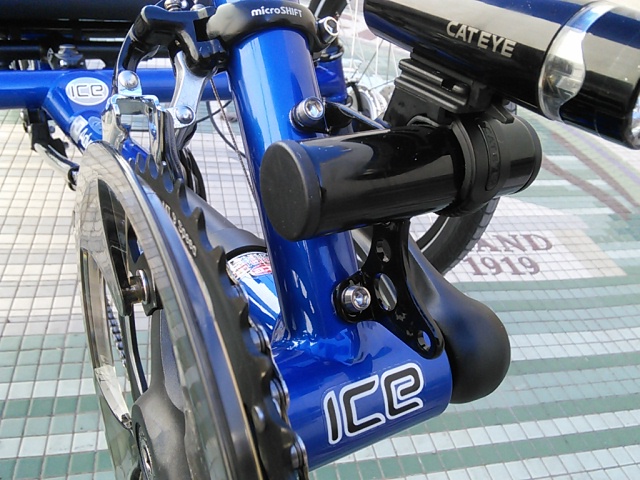 ICE Bolt On Front Light Mount - This is a quick and sturdy fix to mount a headlight to your front derailleur post. It's easy to install and will stay securely in place as you ride.

---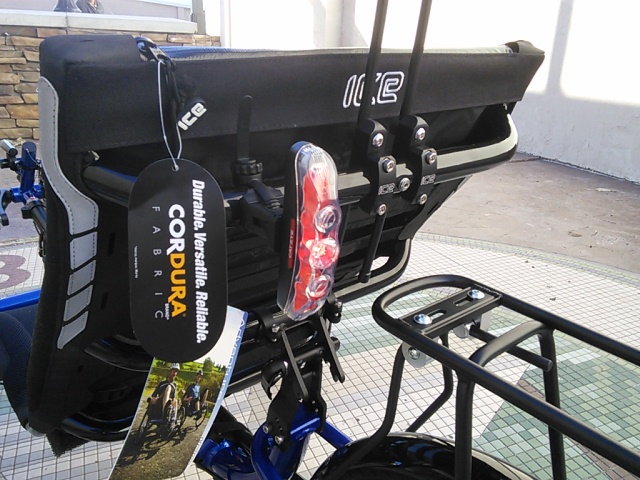 CatEye Rapid 5 Safety Taillight - Never be missed. The CatEye Rapid 5 rear safety light includes the high power center SMD-LED and two 5mm LEDs of the Rapid 3, but adds two more side mounted high-power SMD-LEDs for maximum visibility from all directions. Features: 2 AA Batteries Included. 4 modes (rapid, pulse, flashing and constant). Wide beam pattern + Spot beam power. FlexTight Bracket (SP-11)

---

ICE Quick Release Kit - If you would like to be able to fold your ICE trike without any tools, the ICE quick release kit for enhanced tool-less folding / split down would be perfect.

---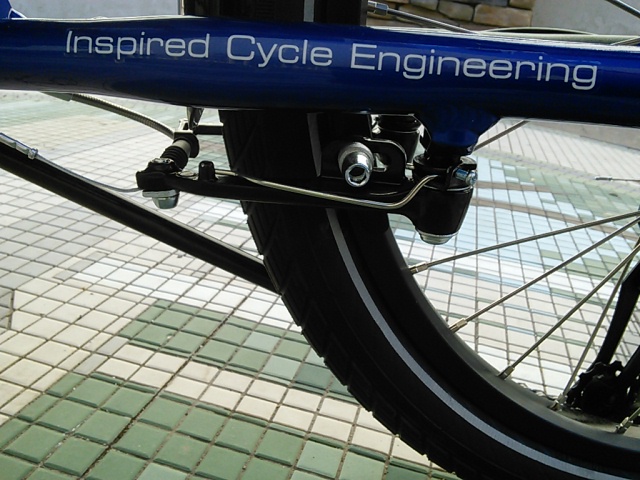 Avid Single Digit 5 V Brake (Rim Brake) -

---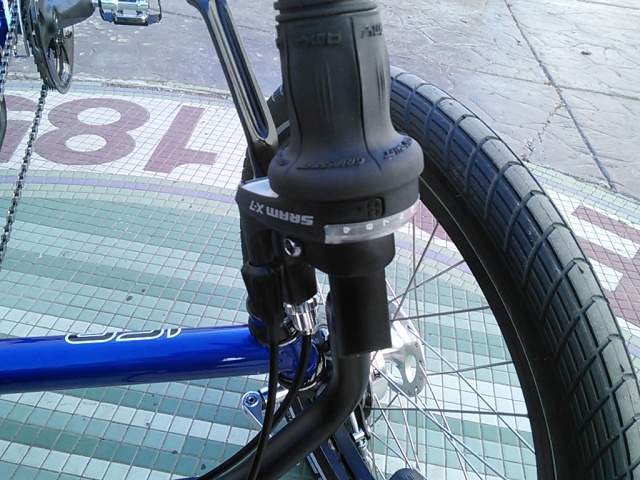 SRAM X7 9-Speed Rear Grip Shift -

---